Before we know why we need workforce management solutions for our business growth, we should first understand more about it in detail. These are tools or software that a company or organization uses to optimize or monitor the productivity of its employees or workforce. Workforce Management involves effectively managing work requirements and creating and managing team schedules to effectively complete a particular job on a day-to-day and hour-to-hour basis.
Need of workforce management Solutions
Workforce management solutions help companies to get valuable insights into such business metrics as the exact number of workers needed to finish a particular job or task at a given time of day, week, or month. It also helps to track team member's daily performance or productivity.
Let's take an example: In a contact or call center company, management solution software helps the company to maximize the use of customer agent labor by calculating the volume of purchases, calls, messages, or emails and listing the correct and required number of customers agents with the proper skills at the best time to handle the expected volume of transactions.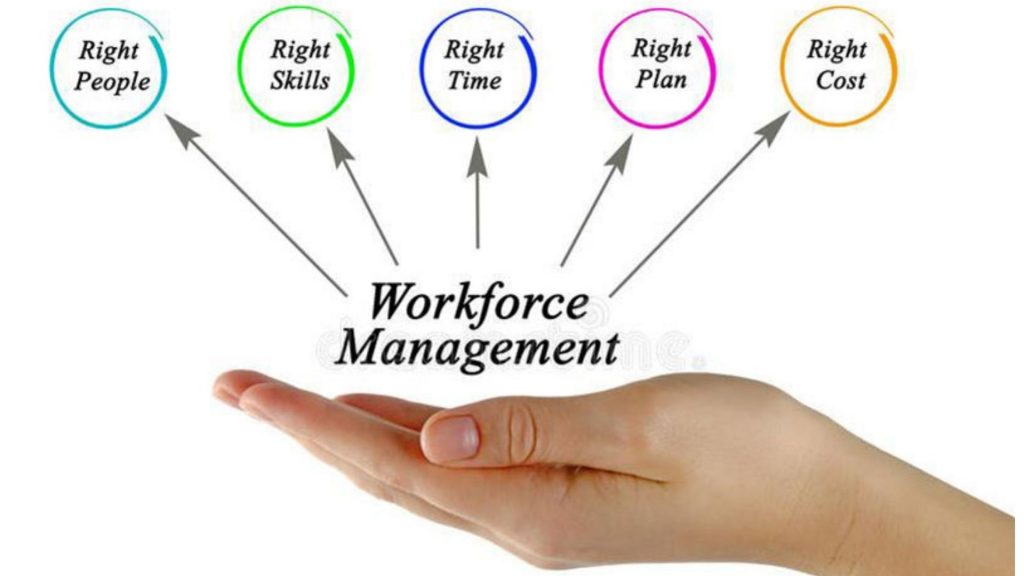 Workforce Management Solutions processes
A comprehensive workforce management solution includes a range of activities into the broader framework of human resource management (HRM), such as:
Forecasting and budgeting – Forecasting identifies how many and the type of staff support is needed for a particular project during a specific time of the year, such as increased seasonal or holiday demand. Budgeting knows how much staff a company can afford to have on hand.
Workplace Staff scheduling – Scheduling is a significant aspect of the Workforce management solution. Workforce Management solution software allows companies to self-regulate staff allocating based on all business variables such as vacations or leaves, availability, workload, and absenteeism.
In the past, when management solution software was not in the market, staff scheduling was done manually. This was time-consuming, inefficient, and often left organizations understaffed in times of critical or urgent need.
Time and Attendance – Time tracking and attendance tracking, using such workforce managing tools or software help companies better foretell changes in demand and manage planned and unplanned staff inadequacies or leaves. By analyzing and managing system data, businesses can pinpoint potential gaps in coverage, improve payment accuracy and address chronic absenteeism and delay issues.
Team performance management –

Workforce management solution software

gives corporations a better understanding of team member engagement levels to better focus on what drives productivity. Understanding how an individual team member works help supervisors reward employees who surpass their expectations.
Compliance Tracking – Compliance monitoring is one of the most complex and potentially costly areas of employee solution management. Failure to comply with state, federal, and local labor laws can result in team members' penalties and disputes.
Payroll and benefits administration – Workforce management solution software reduces manual payment and benefits administration. The availability of audit-ready custom reports makes payment processes and queries quicker and more relaxed. It also provides fast payment options for employers to pay employees, such as end-of-shift payments and syncing timesheets to payroll.
Vacation and leave planning – Workforce management solution tools and processes allow companies to track staffing levels and digitally handle time-off requests and consents. Through automation and data analysis, organizations can use managing systems to manage and track paid and unpaid leave balances, paid time off (PTO), absences, time-off calendars, schedule conflicts, and banked time.
Also Read-
7 Reasons Showing Why Your Company Needs Workforce Management Tools
Benefits of workforce management Solutions
The possible benefits of using an effective Workforce management system involve
improved team member productivity,
more excellent work planning,
cheaper operational cost,
productive time and Attendance tracking, and
More excellent customer service.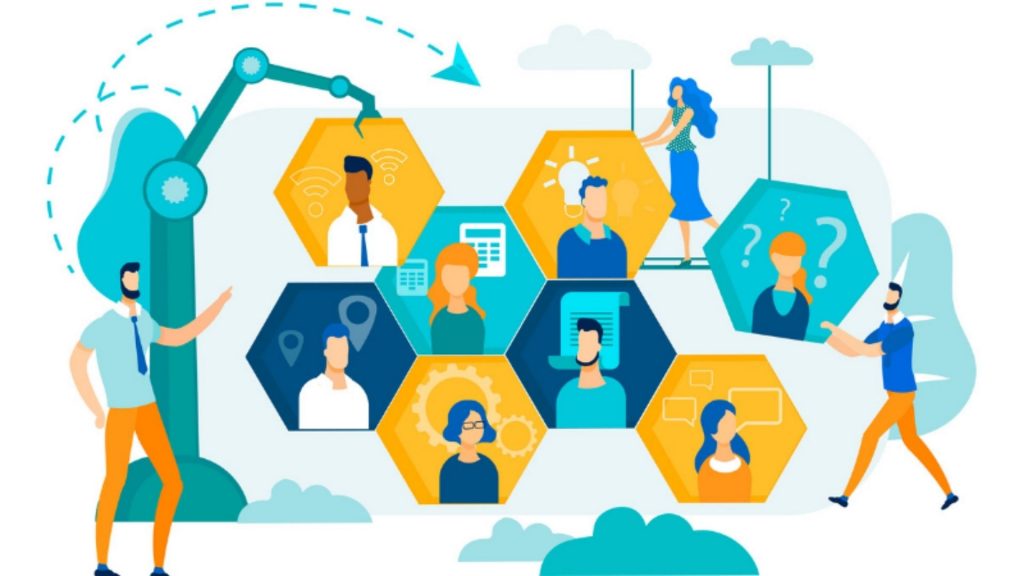 Due to these benefits, businesses in sectors requiring highly time-sensitive tasks and paying workers hourly are increasingly using workforce management solutions to augment their overall business productivity. Such domains include retail firms, insurance companies, banking, healthcare organization, distribution, and transportation.
Extra Workforce Management Solutions benefits
Other managing solutions benefits involve:
Improved salary efficiency as time-consuming, often complex methods and tasks are automated.
Managers are given a better insight into worker engagement, attendance, and productivity, which allows them to adjust training, coaching, and processes for the highest performance.
Decrease and optimization of the cost of labor.
It expands team member productivity with reduced absences and late arrivals.
Cheaper non-compliance risks under local, state, and federal labor laws.
Extended operational agility so that as production schedules and market demands change, businesses can efficiently assign an employee with the right type of skills at the right time.
It improved team member morale due to better transparency and well-informed manager and team member communications.
Workforce management software
Companies use workforce management solution software — a desktop or mobile tool that helps with staff scheduling — either part of a combined Human Resource management suite or a stand-alone program.
Workforce management software is often combined with third-party Human Resource applications, and core Human Resource stems serve as central repositories for workforce data. Management solution software also offers self-service options that enable workers to request days off or check paid time off balances without asking the Human Resource department, resulting in decreased paperwork and enabling Human Resource employees to focus on strategic activities.
It is important to note that Workforce Management Solution Software is not a new concept. Organizations have automated workforce management processes for decades to deliver improved outcomes — time and attendance tracking are the first processes to be automated. However, the notion has grown significantly over the years, and it is now used in tech-savvy organizations and HR departments to monitor and improve labor effectiveness and efficiency.
Best Workforce management software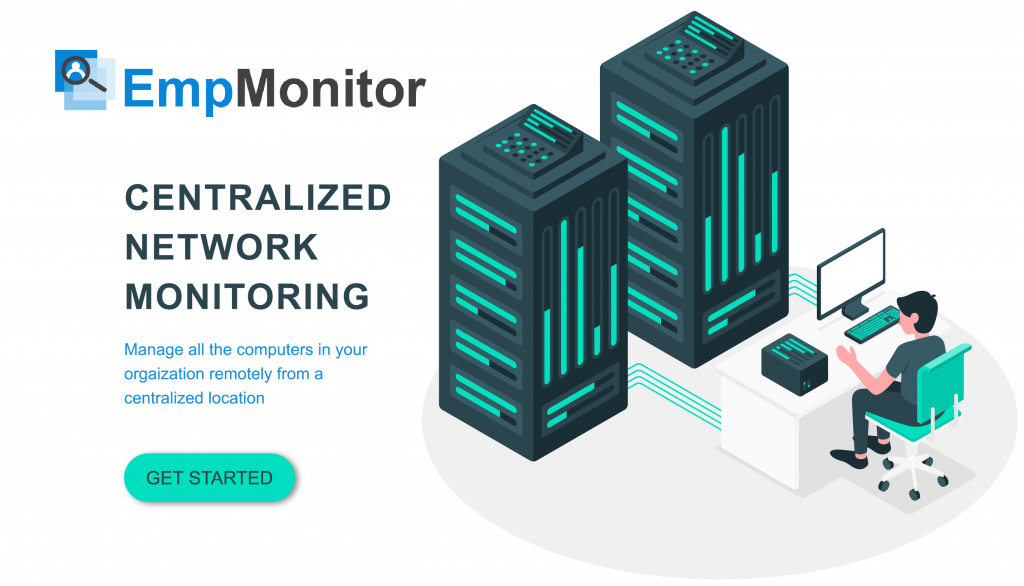 There are a lot of Workforce Management Software in the market to automate your workforce or team management. EmpMonitor is one of the best management solution software. It helps companies and all small and big firms be productive, compliant, and secure. EmpMonitor software is very efficient in capturing and recording every team member's activity and productivity.
This software is also very efficient in capturing automated screenshots at regular intervals, which helps employers measure every team member's productivity for any particular job or task or in the company. It also reviews, records, analyzes, alerts, and Block Insider threats for passivity.EmpMonitor pumps up your productivity levels by eradicating leisure hours and idle activities. Below are some reasons why any company that has remote employees should use EmpMonitor management solution software.
Track Productivity or Increased efficiency
Empmonitor is a great tool that allows the company's management team to find hidden killers of employee efficiency and provides a clear understanding of individual processes from end to end, increasing efficiency and increasing productivity.
Data-Centric & Laser Focused
EmpMonitor enables you to uncover sensitive and accurate information, reduce your organization's exposure to risk, identify threats while avoiding data breaches.
Consistency In Approach
Our integrated platform continuously and accurately identifies and classifies sensitive, regulatory, or sensitive information, including data, both onsite and in the cloud.
Prevent Breaches, Reduce Risk
Minimize the search for solid content by creating security that matches the risk, detects actions before they occur, and responds to threats before they get violated.
Show Evidence
Find out the complete information and how effective security measures are in your infrastructure to eliminate gaps.
Some Awesome Features of Emp Monitor Software:-
Time Tracking:- Record the exact working and non-working hours on the premises.
Screenshots:- Automatically capture your employees' screens at regular intervals.
Chat Monitoring:- Track the total time spent on chatting apps during working hours.
Client Features:- Monitor and records the number of hours spent on clients and projects.
Powerful Reports:- A detailed analysis of your staff's performance with graphs and timesheets.
Web and Apps Usage:-  A detailed analysis of your staff's performance with graphs and timesheets.
Payroll:- Automate the process of payroll and billing with your clients.
All Devices:- We are compatible with PCs, Laptops, Macs, Android, Windows, etc.
Integrations:- We sync up with all leading accounting and project management tools.
Alerts:- EmpMonitor buzzes you with regular alerts to avoid the wastage of time.
GPS Tracking:- Track the exact location of your team member via their working device.
Off Track Reminders:- Get reminders to stay away from the non-work websites while at work.
IP Safelisting:- Allow Team Leaders to visit specific websites via white-labeled IPs.
Webcam Shots:- Capture regular shots of employees working from their devices.
Attendance Logs: Keep a record of your staff's same log-in and log-out times for the last seven days.
IP Safelisting:- Allow Team Leaders to visit specific websites via white-labeled IPs.
Track Breaks:- Monitor and track total time spent away from working devices.
Keystrokes:- Record the exact keys pressed by your employees in real-time.
Stealth Mode:- Monitor user screens without appearing on the TaskBar or list of programs.
Cloud Storage:- Keep your information safe in the cloud. Keep storage issues at bay.
Browser History:- Keep your staff's browsing history safe even when they delete it from their device.
Conclusion:
WFM also, called workforce management has an important role to play in an organization. It helps employers to keep track of their work details. So accordingly, they may improve the work process to enhance their employees' performances and productivity. By utilizing the streamlined workforce management system, now it has become easier for management to plan ahead and assign work responsibilities accordingly so that employees won't feel overburdened with work pressure.
Also Read:

Why Is Performance Monitoring Important | 09 Best Practices