Ever had to shuffle through papers with attendance logs? Have you ever had to deal with frustrated employees who have to deal with payroll errors?
If yes, then you might need a smarter way to manage your company's attendance data.
Gone are the days when your company had to deal with human errors. With the advancement of technology, you can implement smart systems that can save all your attendance details, minus all the stress.
With small and mid-sized organizations working with more than 50 employees, several solutions can help in keeping detailed records of their comings and goings.
Among the different types of business time management solutions, time and attendance tracking software occupy a special position as the most long-standing and widely used one. It's basically a modern-age alternative to punch cards where employees use a mobile or web app to clock in and out of work. And on your end, you get detailed buddy-punching-proof timesheets and reports.
What Is Attendance Tracking Software?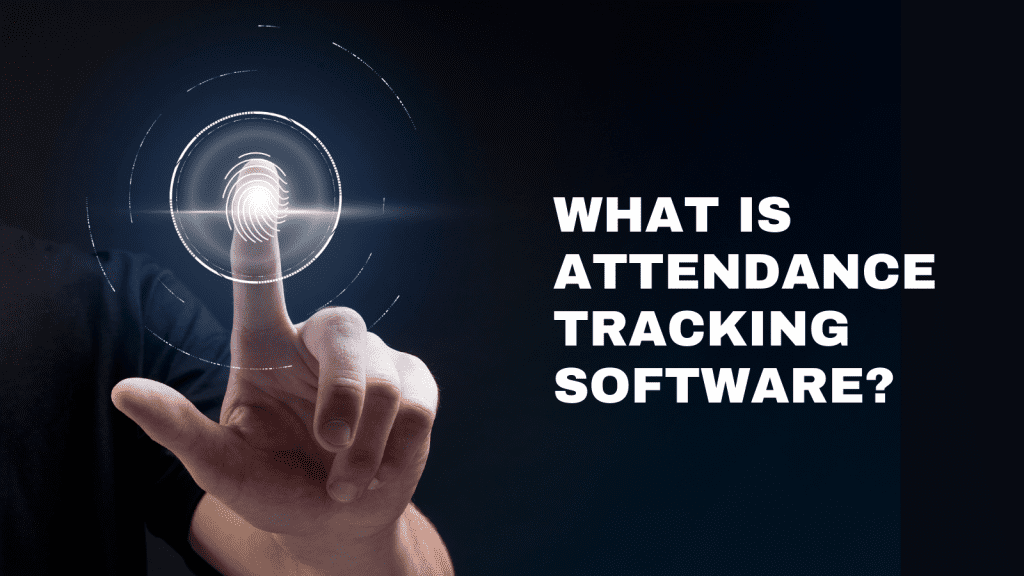 Time and Attendance tracking Software offers attendance and timekeeping solutions by company requirements.
There are a large variety of tools and capabilities offered in such HR systems. While one software handles project tracking, another one can exclusively track employee attendance. A timekeeping system without attendance management only gives insights into hours taken by employees to finish their tasks.
Their settings differ from those of a time and attendance module, which offers error-free real-time reports and attendance logs. This can also be achieved with cloud-based attendance tracking software that provides a complete overview of every employees' working hours through the week/month, daily work duration, punctuality, and some additional features such as payroll & biometric integration.
Benefits of Implementing an Attendance Tracking Software: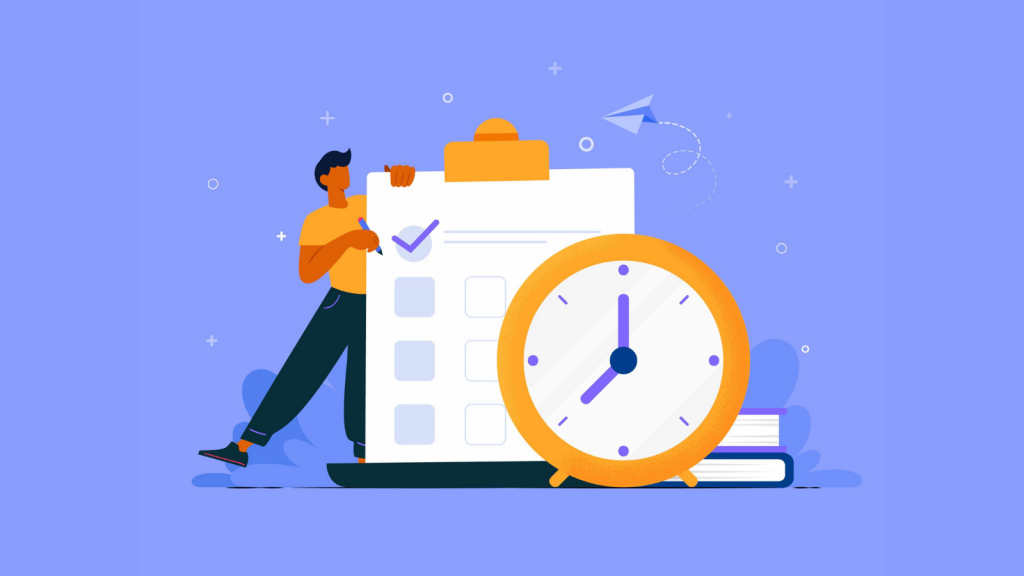 An automated time tracking system offers significant advantages and increased flexibility for business owners and their workforce. Here are some of the key benefits:
Save Time and Money
Paper-based systems can be time-consuming. Calculating payroll manually can drain hours from those charged with this complex task. Additionally, the wait-time for payment by check can frustrate employees. There's also a greater likelihood of payroll delays when an employer must adjust to changes in state and federal payroll regulations.
An integrated time and attendance tracking software can sharply decrease expenses related to the collection, management, and data entry involved in a manual system. New employee information can be automatically transferred from a central HR platform to help ensure that everyone is accounted for and paid correctly.
Enhance Productivity and Job Satisfaction
An efficient and accurate system enables employees to focus more intently on their job responsibilities. Rather than getting caught up in filling out forms and double-checking to ensure accuracy, employees know their next paycheck will be received on time and the amount will be based on hours worked. This removes a considerable amount of potential stress and distraction from the workplace, which can help to improve employee satisfaction and morale.
Additionally, replacing paper-based methods with a modern time and attendance system gives employees more time to focus on their jobs, while also giving their supervisors valuable labor data to help them identify and correct productivity issues before they become unmanageable.
Track Remote Time & Attendance
Now more than ever, remote time tracking is essential. Remote or traveling team members may experience unique challenges in accurately tracking time, attendance, and mileage on the go. Mileage tracking apps utilize mobile technology to track miles that were driven between job sites and eliminate the need for paper documentation of mileage.
For employees who set individual appointments with clients at the office and remotely, calendar integration features can help system users stay on top of their schedules and improve accuracy in reporting. These features also allow for the integration of business and personal calendars, helping to improve work/life balance and eliminate accidental scheduling snafus.
Reduce Employee Errors
Employees using paper-based time tracking systems may neglect to complete their timesheets when they're supposed to. Later, in their attempts to recall precise information, they end up guessing the time they started working, the length of their lunch breaks, and what time they finished for the day. Such errors can lead to employers over or underpaying employees.
Automated time tracking and reporting can reduce the risk of manual tracking errors by importing employee hours directly into a payroll system. Time collection options like badges, biometric technologies, keypads, web entries, and smartphone apps can also cut the rate of lost-time instances and boost employee productivity.
Improve Security for Sensitive Company Data
Integrated biometric technology can help control employee access to information-sensitive areas of the company and monitor employee entry. State-of-the-art identification equipment, from Wi-Fi biometric-enabled time clocks and iris recognition technology to tablet kiosks, tracks employees entering and exiting the office. Sensitive company data is securely transmitted only to managers requiring access.
The security benefits of a system that utilizes enhanced technology and biometric equipment can be invaluable to the day-to-day operations of the business. Not only can an automated system help reduce the risk of compromised security by unauthorized personnel, time and attendance solutions with biometric technology can also help prevent the practice of "buddy punching," or the act in which non-exempt employees not only record their time on a time clock but the time of a co-worker who isn't present, as well.
What To Look For In An Attendance Tracking Software?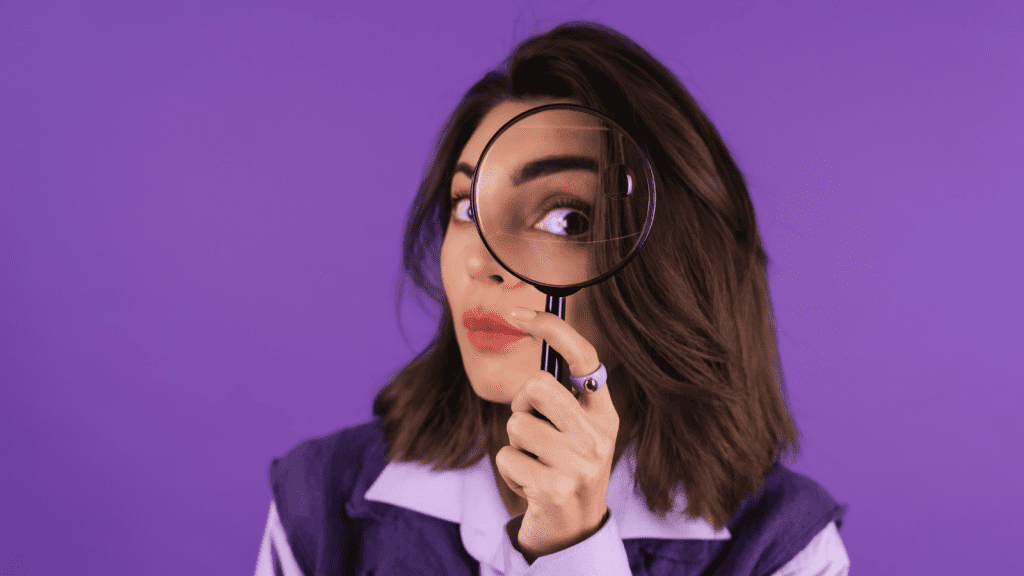 With the help of software, attendance management can be made accessible for the employees. The use of this software is very helpful for the employees as well as for the employers. The following are some of the features of the attendance management software:
Flexibility:
The attendance management software should be able to handle many types of employees, their attendance requirements, and time-off requests. The attendance management system should provide the user with both manual entry options as well automatic entry for timesheet information. Additionally, the attendance management software must be flexible enough to adjust to changes in the attendance policy.
Time Tracking Capabilities:
It should allow the employee to track their attendance online or with an app. The attendance management system can also include time tracking on the user's device, allowing them to enter attendance information on-site. This flexibility will help your business run more efficiently.
Clocking in and out capabilities: 
Manual time cards are bulky, inefficient, and prone to causing mistakes. Instead, a reliable attendance management system should include a system for workers to clock in and out, as well as take lunch breaks and even request time off. Having these features in one simple location makes it easier for your employees to stay on top of their time card responsibilities. 
Payroll integration: 
When it's time for you to prepare payroll, your attendance management system should be able to quickly and easily integrate with your payroll software to use the information on the hours your employees worked into calculating their pay. 
Employee leave management: 
As mentioned above, a good attendance management system should be built to allow employees to use it to request time off. Whether that's vacation days, sick days, or parental leave, a solid system has this capability. 
Cloud support: 
Local data storage is a thing of the past. Instead, opt for a system that's integrated with the cloud, keeping all employee data in one place that you and your employees can each easily refer to when needed. 
Almost real-time attendance data:
This attendance management software must have the capability to provide attendance reports almost in real-time. This attendance information will help managers identify employees who are tardy or have too much time off for their shift length.
Modify attendance records:
The attendance management software should allow users to modify records for attendance and attendance late reasons. These records can include attendance types, attendance start times, attendance end times, time off events, paid leave events, overtime hours worked, and any special details or comments.
Easy to Use Interface:
The attendance tracking software should be easy enough for all staff members to use regardless of technical ability. This includes employees who have never used this software before. The attendance management system should also allow for both on-premise and cloud hosting options.
The All In One Employee Tracking Software: EmpMonitor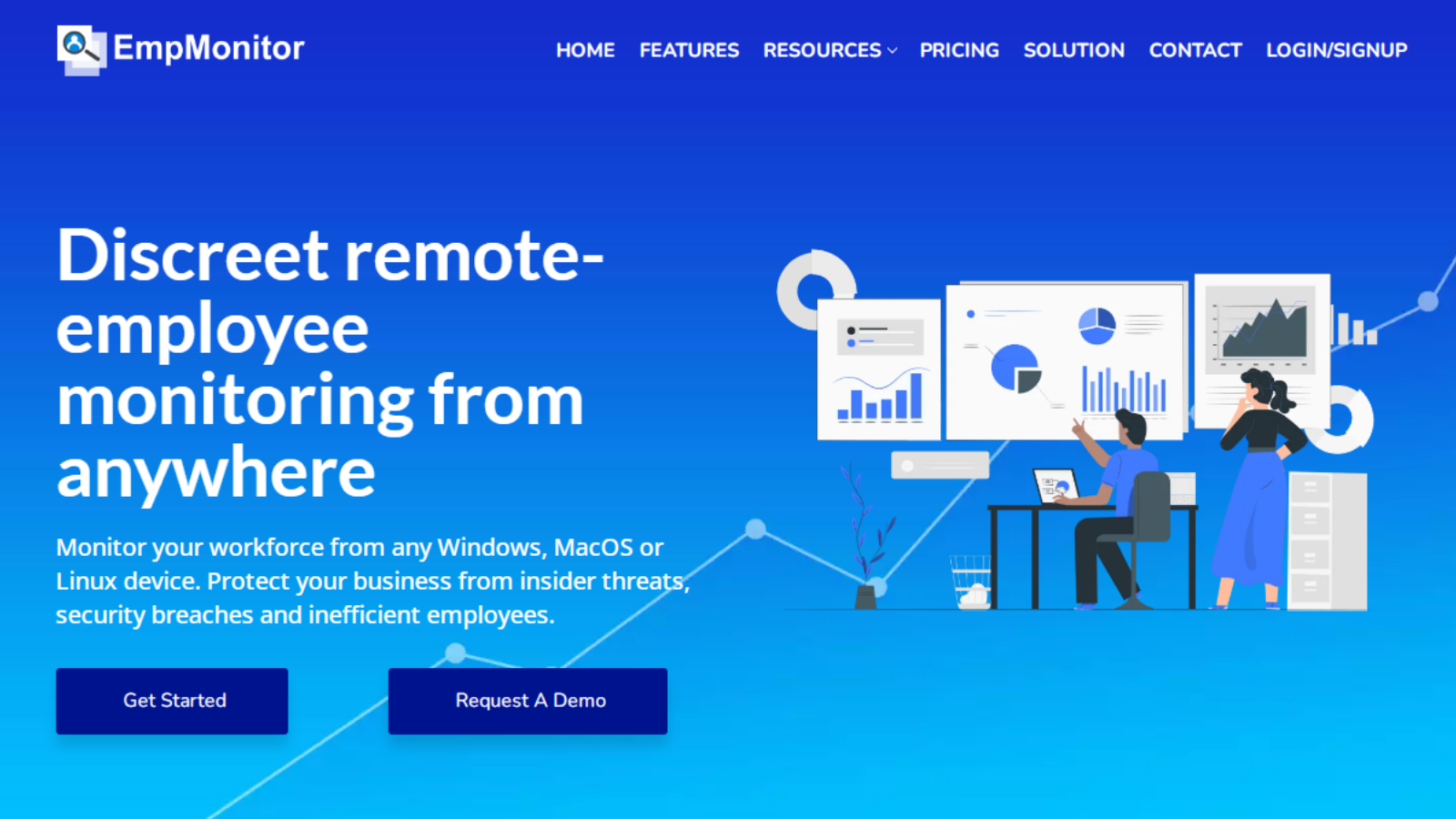 EmpMonitor is one of the best cloud-based employee monitoring systems available in the market. It is the all-in-one employee management system you need for clock-in/clock-out, time-tracking, productivity, and performance measurement.
It checks all the boxes of being a perfect employee monitoring system and provides many features through which you can analyze whether your employees are productive or not, how efficient they are, and measure their overall performance. You can access all these details with just a single dashboard. Here are some key features: 
Timesheet:
Timesheets automatically trigger when employees turn on their systems and record it as a clock-in time.
Measure Productivity: 
You can track every minute of the employees during their work hours, office hours, active hours, productive/unproductive hours, etc.
Performance Report:
You get a detailed insightful report of all the employee's performance. It will help you determine where they need to improve.
Regular Screenshots:
EmpMonitor captures screenshots of your employees' system at regular intervals. You can access all the screenshots and evaluate your employee's performance.
Stealth Mode:
Stealth mode assists you to observe your employee's productivity without them feeling interfered with. There will not be any popup of the software icon or user history. It will also aid you to recognize and avoid any unusual activity.
Check Out Our Latest Posts:

Everything You Need To Know About Agile Metrics In 2022
Dashboards: Types, Benefits, And Importance In 2022
5 Best Monitoring Activities To Manage Remote Teams.
Wrapping Up
Attendance Management has been a headache for several companies and organizations. Attendance tracking doesn't have to be so complicated anymore, now that many different kinds of attendance tracking software are available. This software must save your company time, money, and sanity. To improve productivity of your employees, try EmpMonitor today!