Managing a remote team is not an easy task. With the rise of hybrid work culture, it is more crucial to practice monitoring activities to help your organization do better.
We all spend time online for work-related tasks, but some of us are more careful than others when it comes to keeping our browsing activity safe and private. Monitoring software will scan your web browsing history for suspicious sites, keywords, or phrases that might be flagged as dangerous by the internet filter. 
However, monitoring is not all about employee's productivity. It has many extensions that keep the company's motto alive. In an organization, monitoring activities can be performed for the following operations.
To access employee productivity records.

To monitor the project budget, changes, status, quality, improvement zones, risk factors, feedback, and deadlines.

To safeguard the crucial data from unauthorized hands. 

To evaluate risks and facilitate other plans.

To design a campaign and create forecasts.

To manage configurations for progressions.

To analyze the competition.

To eliminate loopholes in the management.
What Is Monitoring?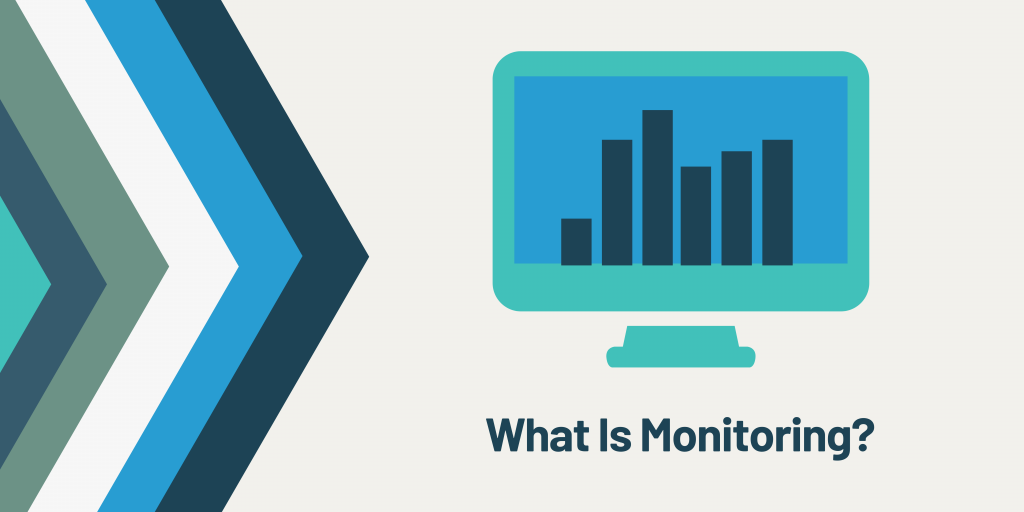 Monitoring is a term that has been around for more than 20 years. It is something that organizations have done for decades to keep tabs on their employee's activities.
Monitoring activities are performed to keep a check on email, the internet, or computer activities. They can also be performed by physical observation, phone tapping, video monitoring, and computer surveillance. But it does not have to be intrusive to be effective. 
Some companies are using more passive monitoring methods like asking employees what they are doing at work on their phones. Or assign them a particular amount of work with the deadline. So that they can know the employee is working when they finish the work within the deadline.
By the way, in the present era, monitoring has taken a more distinct route than before. Now, companies tend to boost employee productivity and tackle data breach threats at the same time. 
To perform present-day monitoring activities, you need to get a hold of employee monitoring software. For example, EmpMonitor is one such software to keep tabs on employee behavior regardless of their location. 
EmpMonitor is a cloud-based software that is used to monitor time, productivity stats, and user screen activity of the employee, along with internal data security. Monitoring internet activities alone lets you keep records of employee productivity. However, EmpMonitor's main goal is monitoring computer activities in both offline and online modes. 
You can track your employee's geolocation, chat records, browsing history, application history, user screen, activity mode, online/ offline mode, and much more! 
How Monitoring Activities Help Small Businesses?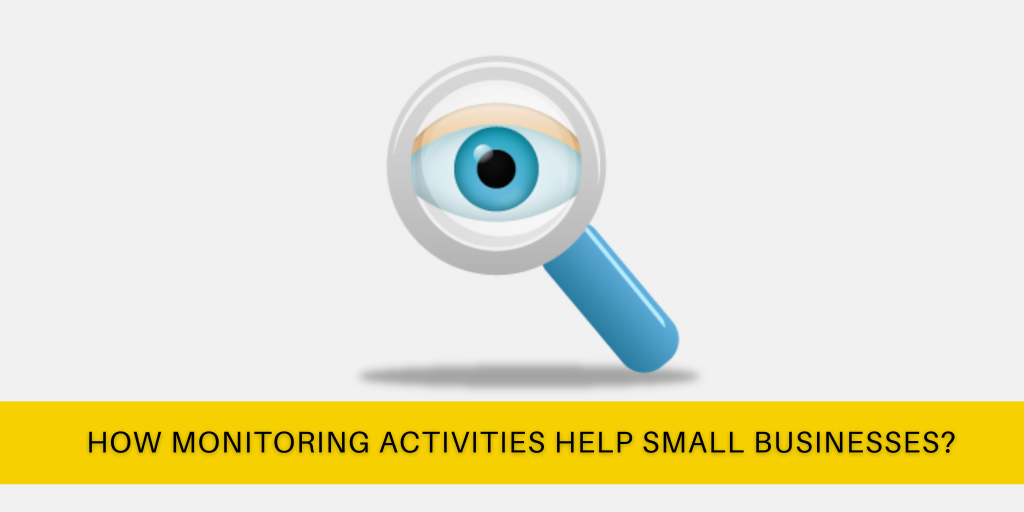 Monitoring activities are essential for organizations to remain competitive in today's globalized business environment. They help the business to know what is happening in their team. How many projects they are working on, and how much are they contributing to the company's growth.
The earlier an organization learns about possible threats, the better chance they have to stop potential losses. Monitoring can also help organizations reduce risk by detecting problem areas before they become more serious.
Monitoring can also help a small business with customer service; by identifying any potential issues before they get out of hand. Monitoring of social media will identify customer complaints and resolve them before they get too angry. It will also identify new potential customers who may be interested in the company's products or services.
However, employee monitoring is not just about tracking people on their computers or mobile devices. It is about taking a holistic view of company assets to make sure that everything is running smoothly.
Let us have a look at what difference monitoring activities can create.
Determine corrective measures and prevent mishappenings.

Evaluate the performance of the team to discover the most worthy employee.

Keep the productivity and flow of work up to date.

Can help you make critical decisions.

Improve quality control of your product deliveries.

Control and optimize strategies that favor your client and the company itself.

Minimize risks and integrate damage control plans.

Help you save from extra workload and stress.  
Establishing Monitoring Activities For Flexible Workplace Prototype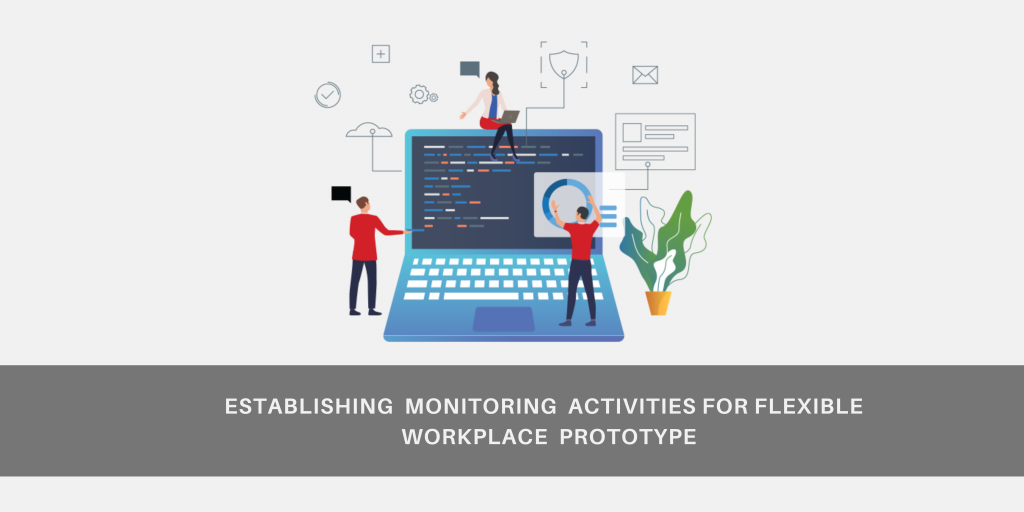 With the trend of remote and hybrid work, virtual work environments are the new workspace for the employees. However, many entrepreneurs have initiated co-working spaces and customer locations to give employees a feeling of being in an office from a remote location.
Well, coming back to the topic, there are many monitoring activities that employers can carry out to create a flexible workplace prototype. The most common of these activities include: keeping track of employees' monitoring internet activities at work, monitoring computer activities, and keeping an eye on their location.
Many companies are deciding to keep the remote work model alive along with having some employees in the office itself. In other words, the hybrid work model is a trending topic that every company in the IT sector is currently thinking of implementing. 
This sudden trend of hybrid work culture is definitely simplifying the needs of a company yet complicating the internal operations at the same time. Now, it is easier for companies to recruit talents from far-off places, but it is a lot more complex to keep up with them. 
With the emergence of these complex digital procedures, companies are booming with the sudden vacancy of new skills. Such as artificial intelligence, data science, information security, cloud computing, and much more.
Thus monitoring activities consist of noting down everything that a flexible workplace will require.
Administering virtual communications within the team.
It is highly important to have a means of clear communication with your team. Without that, it would be impossible to build a successful flexible work prototype. To manage a remote team it is unlikely to create compassionate emotions within the team. Cut-throat professionalism in the team might help you to discipline your team, but compassion is necessary to influence them to work hard.
That is why it is crucial to keep the means of communication very precise and clear. Also, you can totally pull some fun activities to get to know your team better. 
Monitoring activities include one more thing that favors the company to prevent any miscommunications. That is, encouraging employees to come forward and speak out in case they face any confusion. And how often the employees are likely to contact the superior.

Schedule projects & activities for employees.
You can coordinate their daily activities by demanding updates on their work three to four times a day. Also empowering the employees by giving feedback on their performance.
Keep the performance records of employees transparent with them; So that your employees can evaluate their own productivity and salary in coordination with their performance.
Creating project profiles and team collaboration work models.
We have all seen the many articles about companies tracking employees' internet usage, projects, and user screen activities. But it is highly crucial to govern the system too. That is the framework of all the monitoring activities. 
Introducing an effective virtual collaboration system is all that matters to create a successful hybrid team. Many firms keep their team in online meetings for hours so that they can communicate with each other while working on a project. 
Well, monitoring internet activities of your employees by establishing a software is also a clever idea. 
Establishing monitoring tools.
A company can monitor its employees by using a variety of tools to monitor the computer activities of their employees. But how far should companies go to perform monitoring activities in the firm?
Many organizations are unsure about where this line should be drawn. And, this is why it's crucial to have conversations with your staff about this. You can come up with a set of rules that everyone agrees on, preventing any confusion or disagreements in the future.
However, many software comes with compliance that discourages any monitoring that resembles privacy violations. Hence it is safe to use monitoring tools. Also, establishing monitoring tools is a clever idea to track every user screen activity of your employee, especially when they are working from a remote location.
Documenting employee performance portfolio. 
It has become crucial for employers to monitor their employees with the rise in remote work and hybrid work models. Employers should have a process in place that describes how they will monitor their employees and what information about employee performance they will document. 
For example, while monitoring Internet activities, they may want to document the content being accessed by the employee and review it for any inappropriate content. The exercise of monitoring activities should be in a way that describes the operation of that documented information.
Bottom Line
In recent years, employers have been using more technology-enabled means for monitoring their employees' online and offline activities while complying with regulations imposed by different countries.
However, monitoring tools are banned in some countries, but the monitoring practices are still alive. Focussing on that, we can conclude monitoring activities are a vital step to keep a firm safe and sound.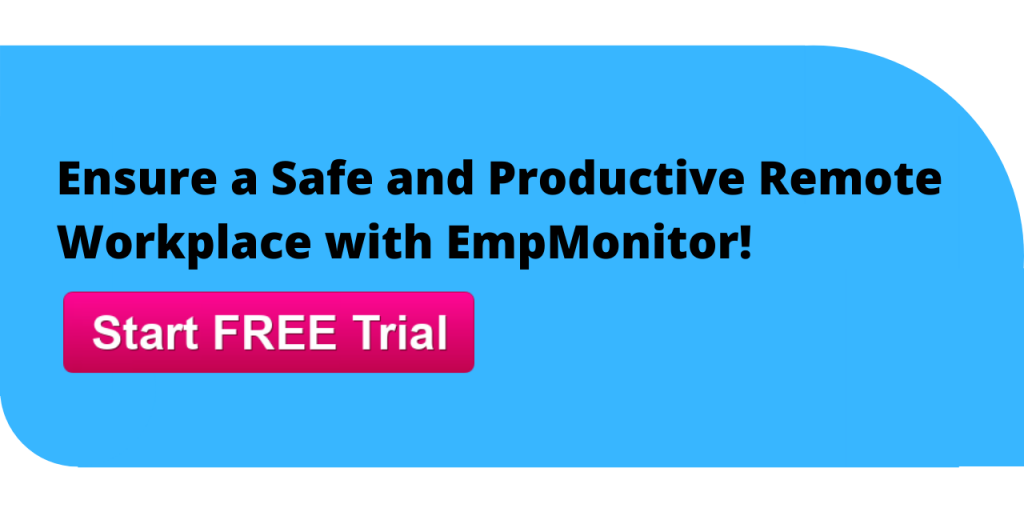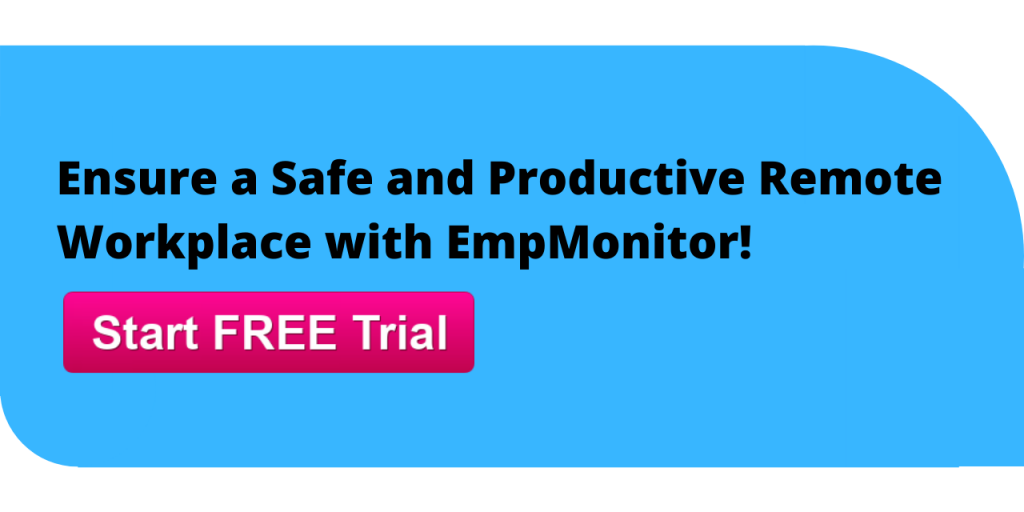 Read More