Screen mirroring is a technology for many things. But the mainstream use of screen mirrors is for entertainment purposes and screen share in the workplace. Screen mirroring technology is a two-way street. 
There is no effect on display on the parent device while casting the show on another device. So we can conclude that  mirroring technology has been mostly opted by the workplace and offices. Here, one can replicate the presentation of smaller devices to the big screen. And both displays can entertain the parties that operate on them.
On The other hand, screencasting is highly useful for entertainment purposes. As it only displays on the casted device, not in the original. 
Well! Mirroring screen can seem like a workplace feature. However, the primary perspective of this technology was to entertain people. And to provide them theater experiences in their homes. 
Anyway! Later on, it evolved and became the most prominent monitoring technology for the IT and finance sector.
So let us move on to the actual meaning of screen mirroring and get hold of the reasons why mirroring screen is helpful for any profession. 
But first, hit this podcast and tap te play button.
What Is Screen Mirroring?
Screen mirroring is the process of connecting an electronic device to a television screen or computer monitor so that its display can be viewed or controlled directly on the connected device. The connected display acts as an external monitor, while the mirrored device's screen remains active, allowing its contents to be viewed and utilized directly on the connected display.
Screen Mirroring: A Quick Fix Solution In The Corporate World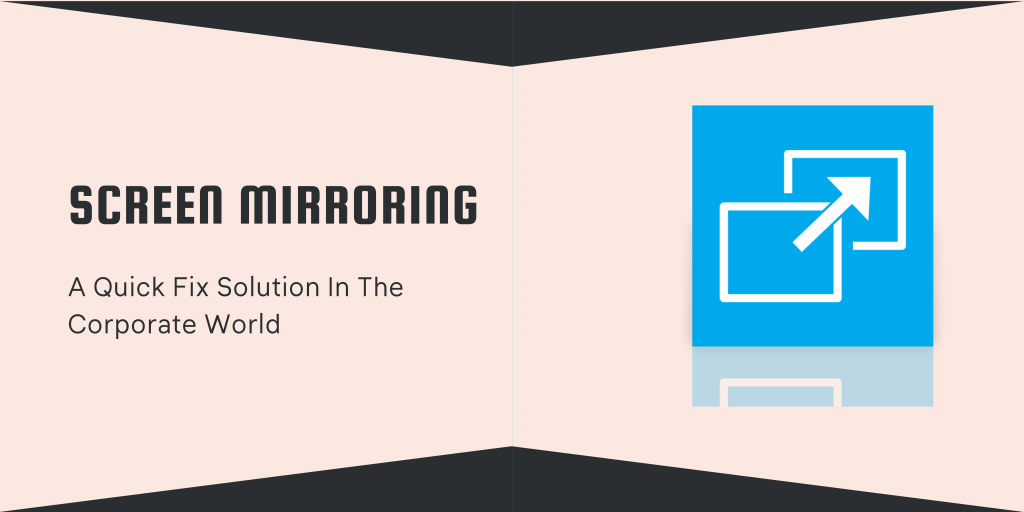 The present enterprise technology and business operations have grown their work mode in many forms; Remote work, Hybrid work, and On-site work. So It is highly required for the management and owners of companies to monitor the activities of their employees during working hours, especially the remote teams. 
If I am honest, then monitoring software and tools are quite overpriced. And in that case, screen mirroring is the best solution because companies strive to have the most cost-effective monitoring solution that can impact the team requirements up to the mark. 
Managers and company owners must be able to monitor and record their employee's activities. More and more often, employers and managers should be resourceful for verifying what workers say they are doing and what they actually do at work to ensure employees are working as they say they are.
That is why mirroring technology is a crucial and less expensive way of keeping an eye out on the employees at work.
Reasons To Choose Screen Mirroring Solution For Workplace
Remote Work Management Issues.
Remote working might give us freedom and flexibility of work. But despite the most comforting advantages, several challenges need to be addressed.  
The work-from-home model sounds like a business revolution because of its bountiful convenience, but to implement that, one needs to address the simultaneous challenges that appear.
Thankfully there are working solutions that help us to overcome such obstacles. 
Broadly speaking, monitoring the employees is one of the biggest tasks of the managers. And wireless screen mirroring is a way for employers to be in the loop of what their remote employees are doing. 
To Keep A Record Of Productivity.
Onsite work, remote work, or hybrid work, every working model requires a setup that supervises the productivity rates of the employees. With mirroring, managers can know the details of the work of employees. 
The managers can know the websites their employees have visited, what they are typing, what applications they are currently in, and much more. And mirroring is a conduit for the superiors to track the activities or user screen and evaluate performances based on that.
Monitoring is a need of an hour. With so many companies going for hybrid work and remote work, monitoring seems to be the only option that binds the team together for work. Many times companies provide systems and laptops to their employees. However, small companies do not have the luxury to do so. 
That is where wireless screen mirroring comes. It is the most optimal and cost-effective technology to keep up with the monitoring needs of the firm.
The best way to monitor an employee is by using some sort of software. Well! EmpMonitor is just what you need right now!
EmpMonitor is a cloud-based platform that tracks employee time, productivity, and screen activity, as well as ensuring internal data security. You can keep track on employee productivity just by monitoring their internet activities. EmpMonitor's main purpose, on the other hand, is to monitor computer activities in both offline and online modes.
You can monitor your employee's geolocation, chat history, browser history, application history, user screen, activity mode, online/offline mode, and more!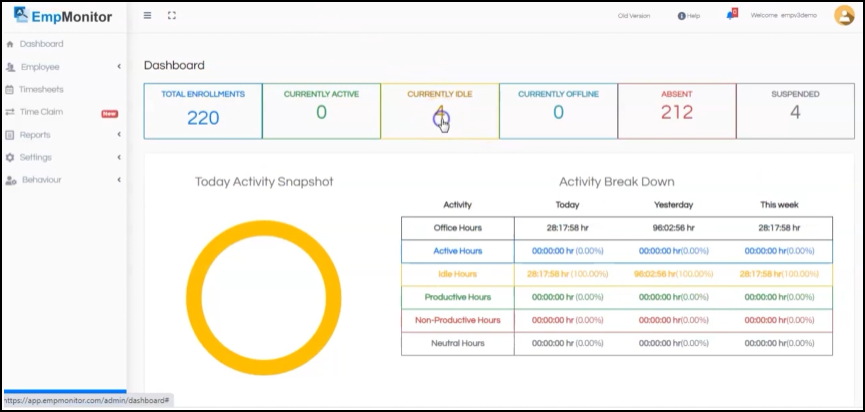 As you know, mirroring comes with the convenience of duplicating the data of the user screen and projecting it to another device. With such technology at hand, it becomes easier to detect any malpractice going on on the user screen. 
You can capture screenshots on a mirrored transmission device and obtain proof of any malpractice going on there. Also, you can track the user's route of performing data breach acts. 
Collaborate With Colleagues In The Office.
To understand how we can collaborate with our peers in offices or remote locations, let us revisit the definition of screen mirroring.
With this technology, you can mirror everything that is on your computer screen to another device. It allows you to easily show a live demonstration of a product on a big screen for a group of people who may be in a different location from you. 
Nowadays, remote as well as onsite office presentations are executed with mirroring technology. It is gullible with every other task you have in the workplace.
Having meetings in the workplace is one of the most common things anyone could experience. And mirroring screen is another way to conduct them. It helps us to share user screen information with other people in remote locations or onsite in real-time.
Wireless Screen Mirroring With EmpMonitor
Screen mirroring is a technique that helps to create screencasting. Many apps are present in the market to generate this type of effect. 
We all know how screen mirroring is crucial for employee monitoring and protecting company data in real-time.
The application of mirroring solutions is in different business scenarios. Areas that need to use this technology  may include the following:
Most educational facilities have strict information security policies in place, and they monitor and track the use of school computers and laptops.
Financial institutions are the biggest epicenter of data breaches and malpractice threats. To deal with such issues, a monitoring solution in real-time is a requirement of high priority. When screen mirroring is set up on a computer, all activity undertaken will appear on another device– meaning whoever has access to this device can monitor everything that happens on the screen of the original computer.
The IT sector is the most digital sector of all. Here data breach threats and employee misconducts are quite common things, especially during pandemics. To deal with such issues in real-time, screen mirroring is one most cost-effective option.
House-hold Entertainments
For the record, people seek big-screen entertainment left and right in this era. And mirroring screen is the best choice they have. Now, the technology is evolved enough to cast screen from android mobile phones to bigger systems. And EmpMonitor possesses the best service experience they can have with wireless mirroring.
Conclusion
Screen mirroring is the most cost-effective solution for employers to maintain a safe work environment by protecting their employees from data breach threats, protecting their company's intellectual property, and being able to keep an eye on employees in real-time.
With this technology, one can truly enjoy collaborative experiences, whether it is at home with entertainment videos or with colleagues in meetings and stuff.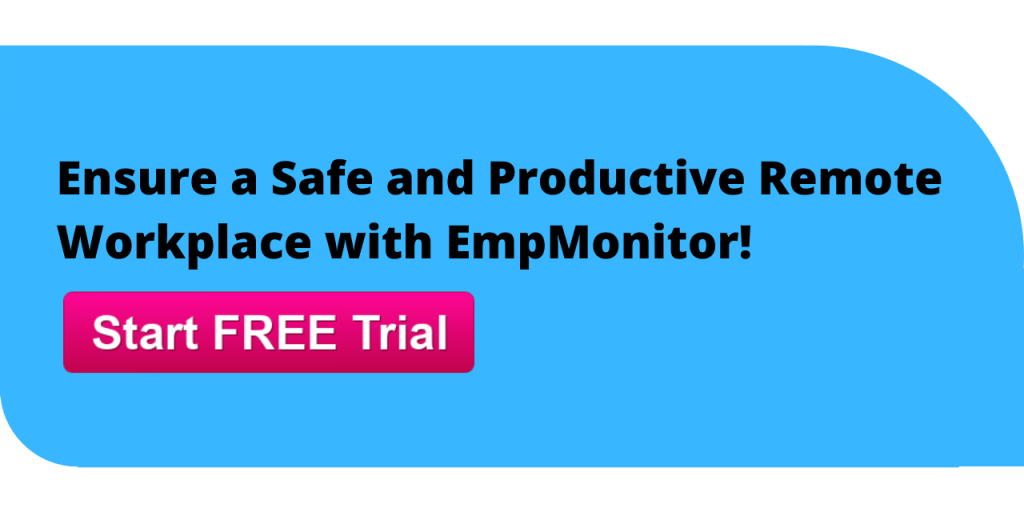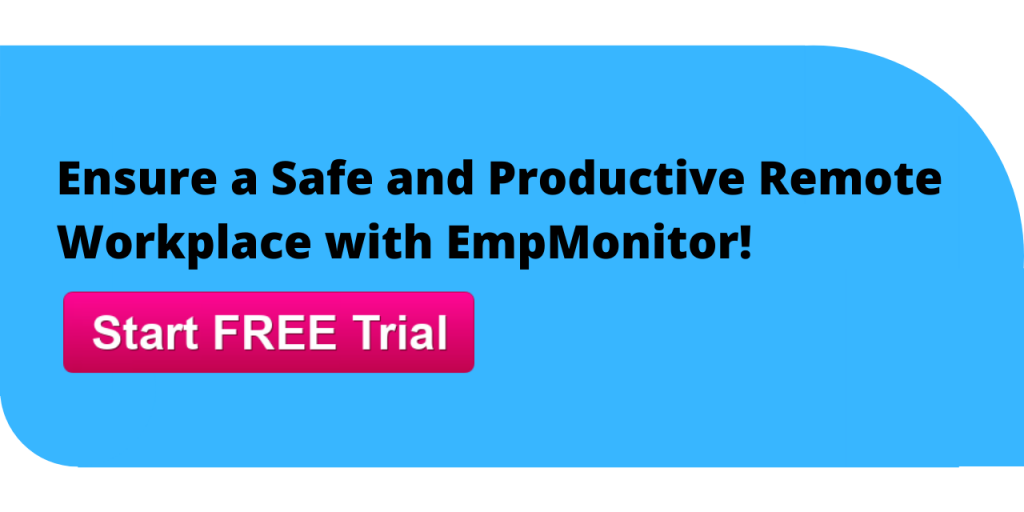 Read More