Whether you are running a small or big organization, one thing you might have noticed – without effective workload management, productivity suffers. In an organization, some employees have too much work burden without any time to take a break. On the other hand, there are also some employees who have enough time to pass leisurely.
In such a case, workload management becomes a business necessity. And the obvious objective of using it is to reduce the work pressure from employees who have been overburdened with too much work.
So when planning the task distribution, managing tasks equivalently and assigning according to the capabilities of employees is also important. Considering that, we are showing a few methods that can help you with effective workload management in your business.
But let's first understand how workload management really works?
Tap on Play Button to Listen-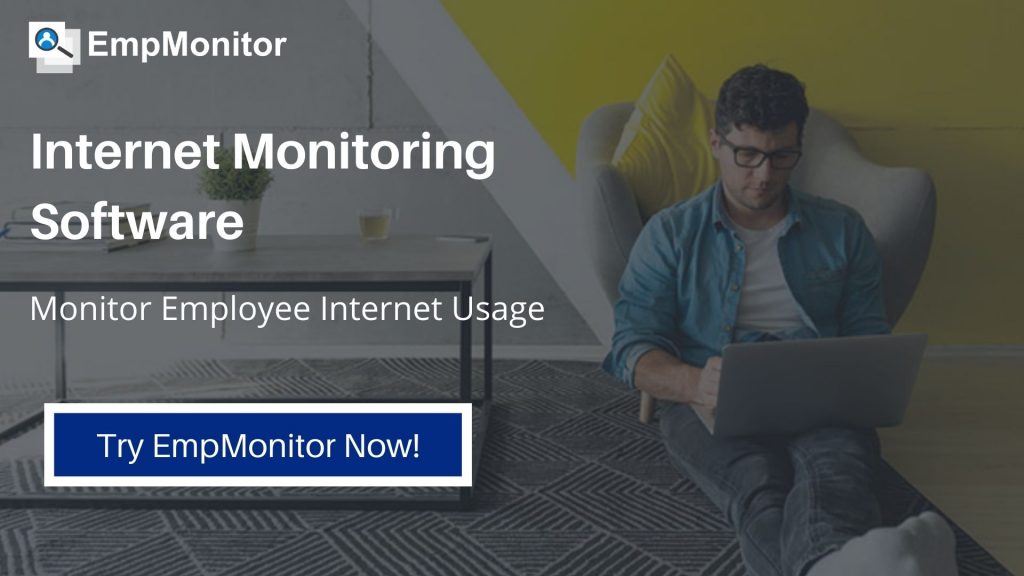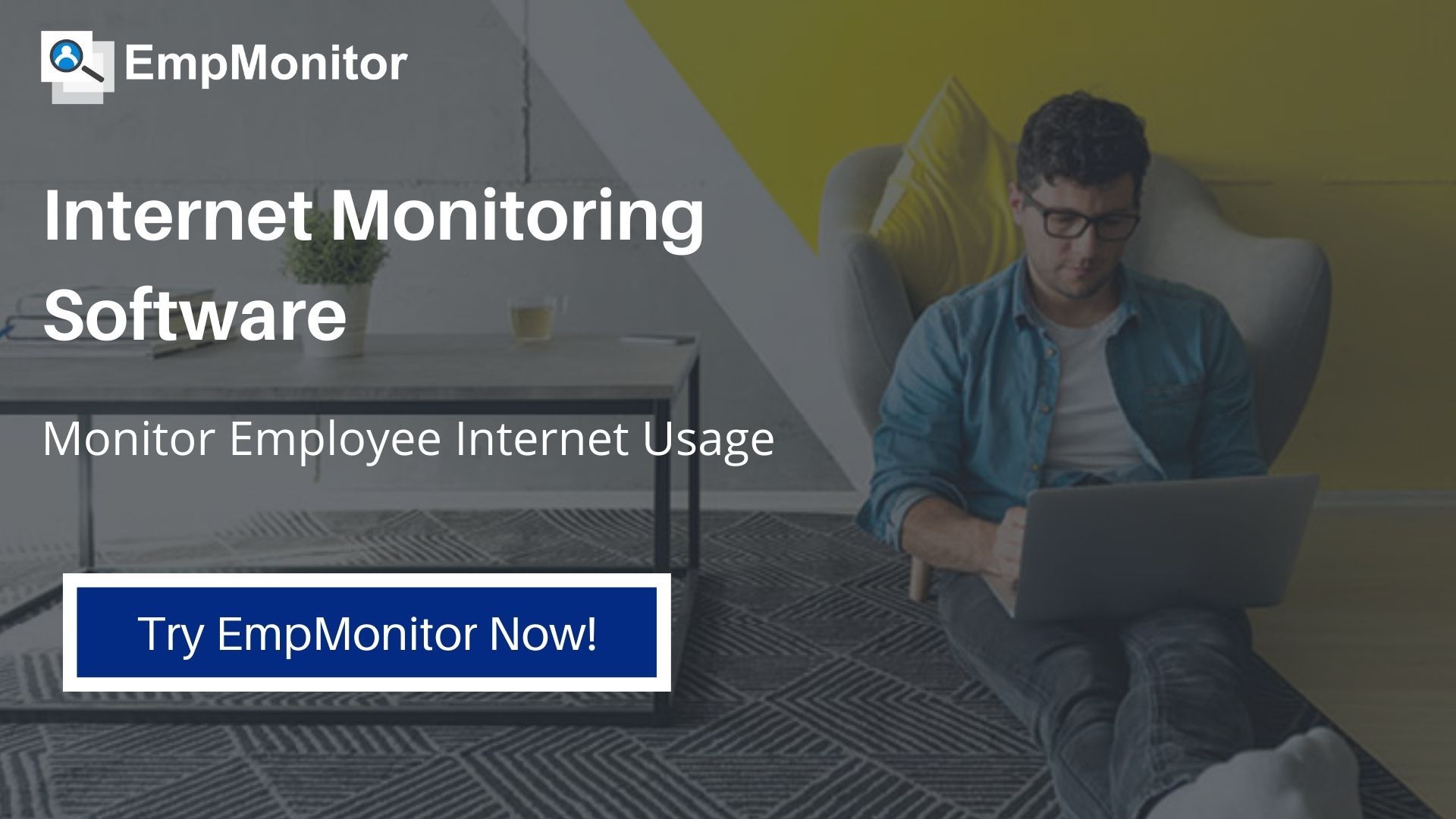 How Workload Management Works?
Basically, it's a process where you plan task distribution and managing work across your team members without causing burdens for any employee. If organized in a better way, workload management can help you to improve employees' performances and reduce burnouts. Organizing and productivity expert- Julie Morgenstern said, "If you overwork your high performers, you will lose them because they start to resent the fact that they're doing more."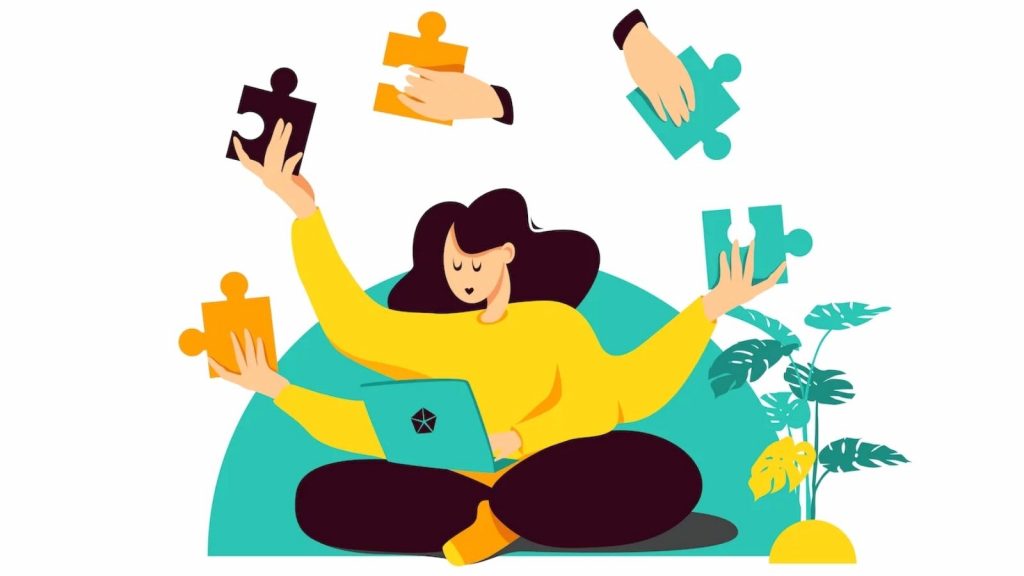 So it's important to balance out the task distribution without overburdening too much of work pressure on the shoulders of top performers.
Let's understand the factors which you should consider before creating a workload management plan for your business.
Tasks should be assigned as per the skills of the employee. So they could perform well in their work and be more efficient.
Analyze the ongoing and upcoming tasks to get an estimated workload for your projects.
Keep track of the ongoing work progress and provide support or help to your team if required.
Based on these three factors only, here are some methods which you can implement to practice effective workload management at your workplace.
Define Team Workload Capacity-
By defining capacity means how much work you can take on your plate at a time. For a team, which is already working on several projects, is it okay to add one more project to their schedule? Or you may have some other option and assign that project to other teams, who have enough manpower to finish that task before reaching the deadline.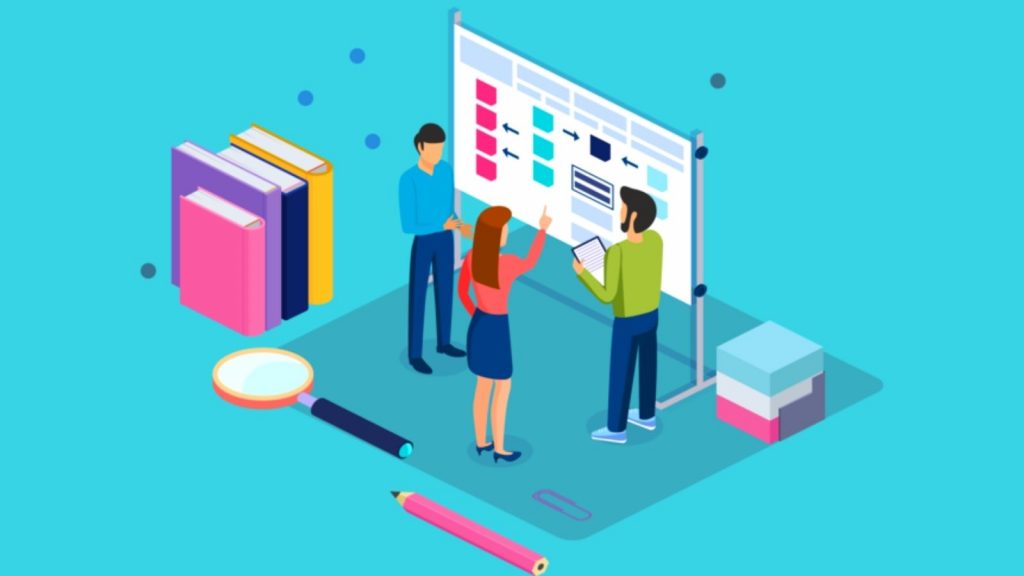 So to determine the workload capacity of your team, these are the steps you can take.
Make a list of ongoing tasks and projects for which your team is working. And also optimize and organize the pipelines to all divisions.
Decide the priority of tasks and projects which need to be finished earlier. And accordingly set the timeframe to complete it as soon as possible.
Instead of working on a long-term project, break down the work into smaller tasks. That would help you and your team to take out extra work pressure. So employees can be more efficient and productive.
Determine the time frame needed to complete ongoing projects. That way, you can also plan ahead for the upcoming tasks and projects.
By following these 4 steps, you can get a brief idea about the capabilities of your employees. So you can assign tasks accordingly and not cause extra work pressure for your team.
Allocate Tasks & Resources-
Now you have a fair idea about the capabilities of your employees. So you are ready to assign tasks and accordingly provide resources to your team members. Right! isn't it? But wait, before allocating tasks, make sure that team members are experienced enough to take on the work given to them. And also, check whether they have all the resources needed to work on that particular project.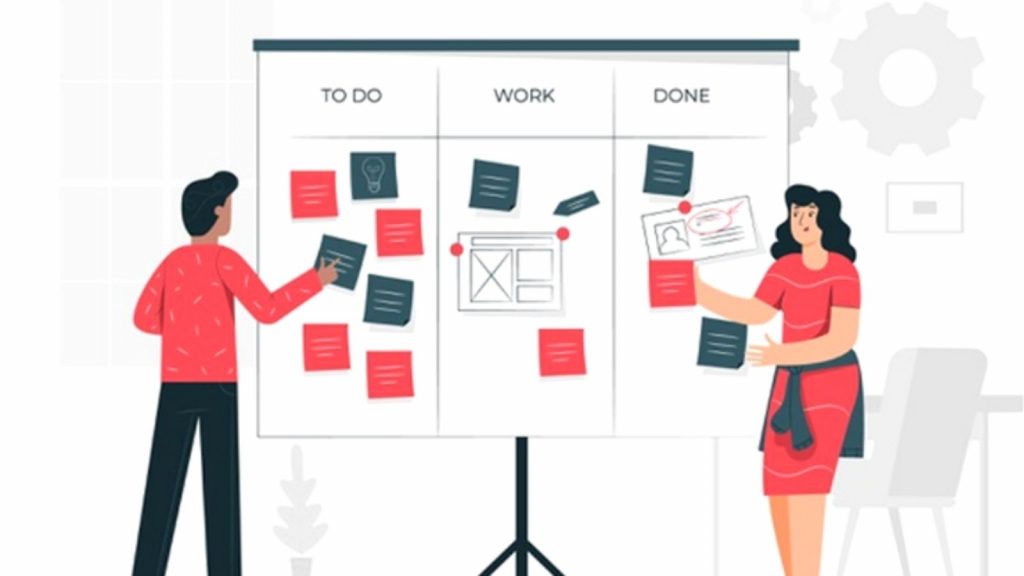 If you don't have definite answers to these queries, these are the few things to keep in mind.
Give priority to the tasks which have close deadlines.
After the work is assigned, decide a time frame for each particular project.
Make sure to allocate tasks to the right person with the skill sets to finish that on time.
Learn about the tools and resources which you or your team may need in their work.
Include your team members to participate in the conversation by asking them about their needs and requirements to facilitate the work process.
Sometimes even if you have experienced members on your side, there can be situations where deadlines may conflict together. And the person who suited best for the project couldn't work consecutively on both projects at a time. In such cases, you need to prepare in advance, anticipating the right tools and resources that ease up the work process.
Manage Workload Adjustments-
If some of your team members are too busy and some are not, then you can follow up on your task sheet to make changes in the task assigned. With a  team flexible enough to take on the work anytime, you can easily manage your tasks without putting too much work pressure on any particular employee.
To track the ongoing work activities of employees, why not use the best employee monitoring solution- EmpMonitor? It has a feature that lets you check on the real-time work activities from your employees' computers. Also review the ongoing projects and tasks they are working on and assign new tasks accordingly.
Improve Team Efficiency-
If your team is efficient, they would be capable enough of handling complex tasks without any sweat. By appreciating such employees, you can also encourage other employees to work on their skills. Also, train you can train them to improve their leadership and management that would help further enhance their professional skills.
Workload Management Software-
Moreover, in the end, what you need is a workload management tool that can efficiently handle tasks. Whether you have a workforce size of a small or a big enterprise,  with the right workload management tool by your side, it would be easier for you to manage tasks, while you can also schedule team meetings where you can talk about work progress and production with your team.
With manual management, it would be too much of a burden for you to keep track of each and every ongoing project at a time. Instead, you can utilize the project and task management software, which helps you to schedule and organize workload effectively. So it won't be causing any burden for you and your team members.
EmpMonitor Project/ Task Management Solution-
EmpMonitor provides you with features that ease up your project and task management challenges. It gives you the ability to check whether your team members are currently working or already completed their tasks. Based on that, you can allocate projects so that it won't cause overload on any particular person.
Steps to create a project  and allocate tasks to your team members-
Log in to the EmpMonitor dashboard.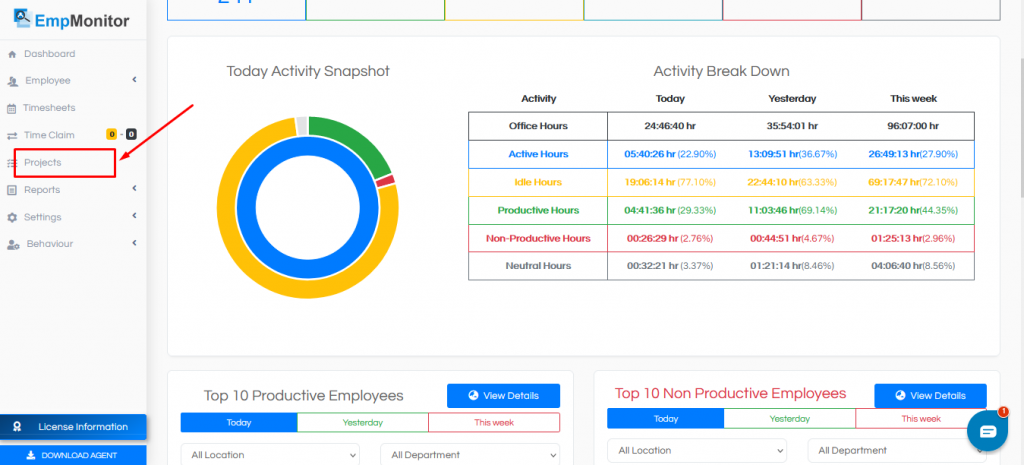 Now on the right side there you can check the project section. Here you have the list of ongoing tasks and projects.
It shows details like project name, employees working on the project, the number of modules, tasks, start and end date, total time, progress, the status of a project.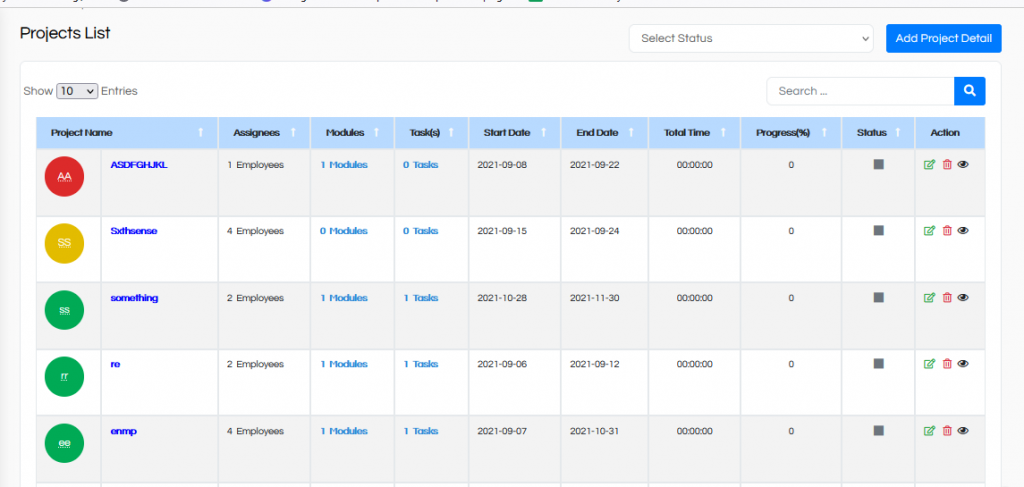 Gray color status shows the project hasn't been started yet. Green shows work in progress. Yellow shows the project is on hold, and Red shows the project is completed.
Besides that, you have the action option where you can edit or remove the project from your list.
Above the project list, you have the option to create a new project.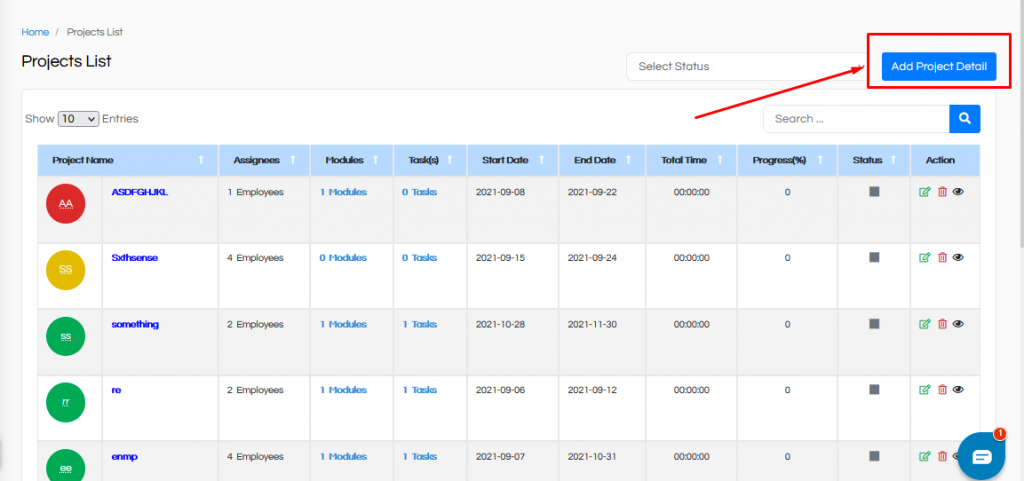 Click on the button Add project details. Give a project name, add your name in the manager section, add your team members working on that project. Mention the start date and end date with a short description at the end.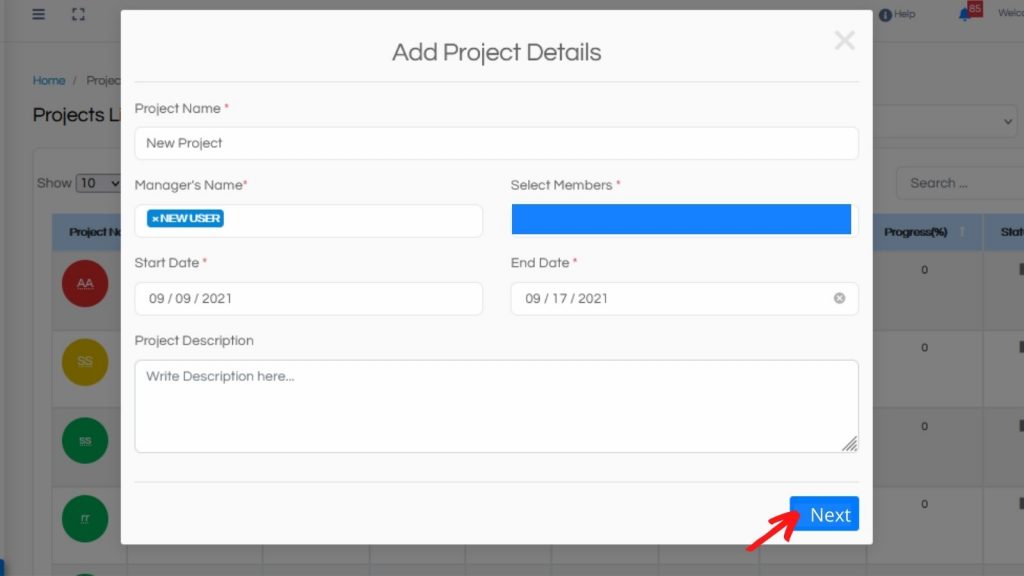 Now, just press the next button.
You have created a new project, and after selecting the status of work, you would be able to check the work progress in a few days. For the employees to whom you have assigned tasks, a message will get triggered on their screen. It'll show their project and task details with the time tracking option. So accordingly, they can manage their work time schedule without overburdening themselves with the extra workload.
Conclusion-
Because of the improper workload management system, not only employees but companies face challenges. From research, it has been discovered that employee burnout is one of the main reasons why companies lose productivity. On the other hand, if you and your team manage work efficiently without pressuring anybody. It would help you to improve the overall work engagement of your team.
Also Read-
How To Improve Employee Productivity | 09 Best Practices
Access Management: Why Is It So Important | 09 Benefits Of IAM
So what's your take on effective workload management? Tell us in the comments. And if you like this blog, please share it with other who may need this as well.