What are Operational Efficiencies?
Operational Efficiencies Definition
Operational efficiency is a measurement of resource allocation that compares the profit with the costs required to make that profit.
To be specific, it compares the input required to sustain a business encompassing every necessary detail like-costs, time & employees with the output, including revenue, market differentiation, customer acquisition, and retention.
To simply put, operational efficiency is delivering services (outputs) as cost-effectively as possible by minimizing inputs.
Measuring operational efficiencies appends significant growth potential to a business by optimizing time, money, and effort.
By continually pursuing operational efficiencies, you can obtain insights toward strategic decision-making exercises associated with cost-cutting, increasing revenue, and advancing customer satisfaction.
Increasing operational efficiencies ensure profitability and competitiveness. 
Companies with high operational efficiency are profitable, satisfy customer expectations, are more competitive, and enhance internal operations to control growing demands.
How Operational Efficiency Be Achieved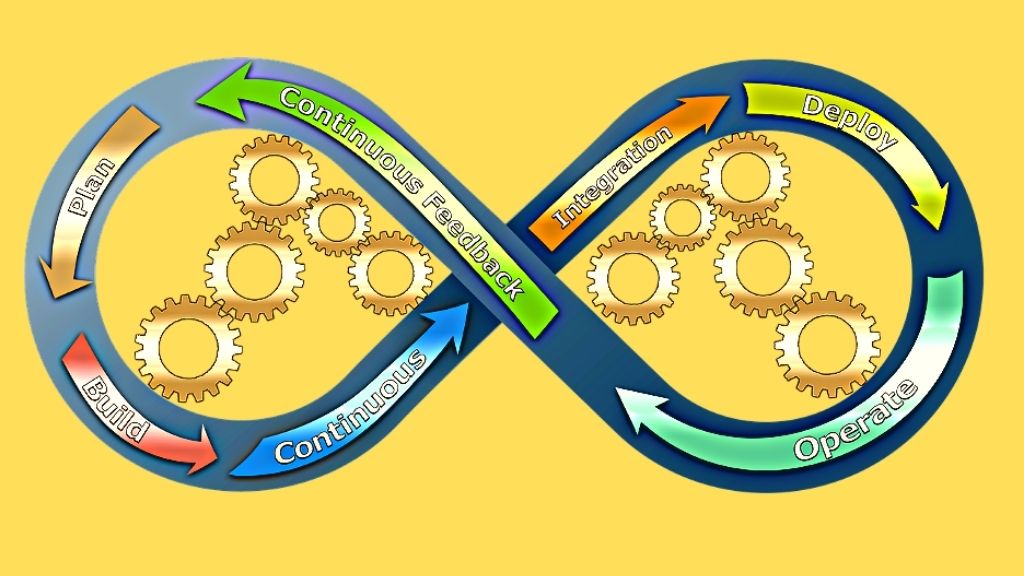 Operational efficiency achievement and improvement starts by measuring it first on both the input and output sides.
While measuring, a business should establish, measure, and record performance indicators (variable as per the industry) on both the input and output sides typically comprising:
Input

: Operational expenditure, capital expenditure, and people

Output

: Revenue, customer numbers/distribution between segments, quality, growth, and customer satisfaction.
If comparing through benchmarking, it is required to define, measure and track performance indicators for load and complexity also. 
For interpreting the quantitative results, consider the strategic differentiation, and for qualitatively interpreting the quantitative results of the benchmarking, analyze the company strategy along with the individual plan of the peer group.
Any organization to be operationally efficient can do so by following these actionable steps. 
Benchmarking

: Start benchmarking your performance by comparing it with the market competition or by analyzing your past performances by reviewing key performance indicators (KPIs).
Eliminate Waste

: To understand the scope and areas for improvement, model your processes by creating flowcharts. By understanding a clear view of how the processes run, one can easily spot bottlenecks and waste. Additionally, by implementing automation software, you can streamline processes to maximize efficiency. 
Manage Performance

: Monitor process progress with dashboards and reports. 
Automation software can collect, process, and translate all data into understandable reports for better decision-making. 
Relevant Approaches For Improving Operational Efficiencies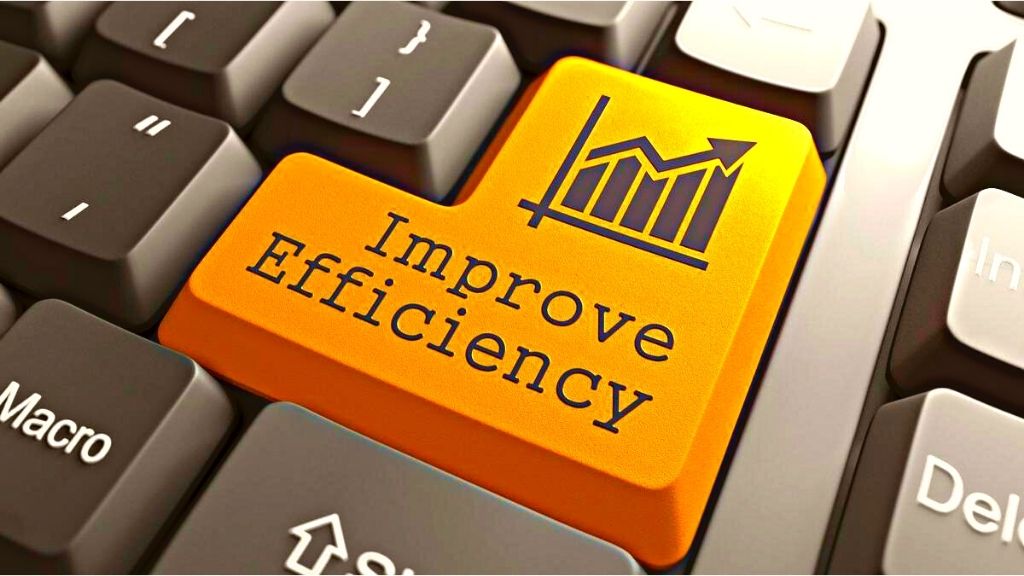 When improving operational efficiencies, companies have a few alternatives. The most common are-
Same for less

, i.e. same output for less input

More for same

, i.e. more output for same input

Much more for more

, i.e. much more output for more input
Let us check a few of the approaches by which we can improve operational efficiencies of our team and organization-
1. Improve Process Efficiency By Automating
Processes are inputs that go into developing a product or service. It incorporates several components like- labor productivity, production capacity, turnaround time, and profitability. 
Investing in automation is recommended to replace slow processes and outdated work patterns. In addition to increasing operational efficiencies, automation brings specialization as well to the product development cycle.
Automation exists in several forms. Businesses can leverage robotic process automation to replace tedious manual processes, and employees can utilize their skills for high-value tasks.  It will be saving the resources from repetitive and data-heavy duties, and you can use their energies on things deserving attention.
Furthermore, intelligent automation combined with robotic process automation & machine learning can make logical decisions, spot patterns and trends to reduce errors, streamline processes (saving time and money), and eliminate human dependencies.
2. Invest in Employee Training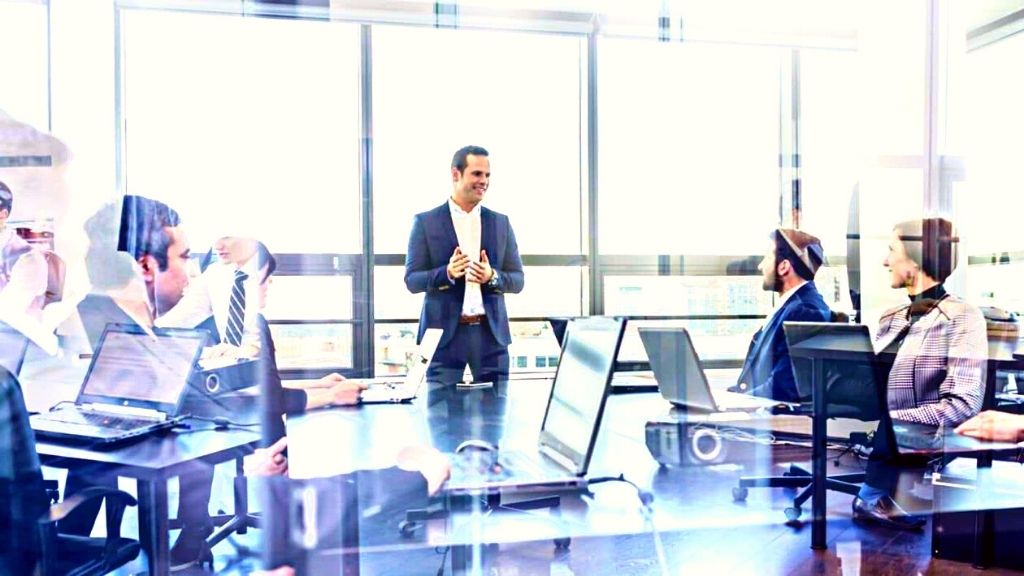 Investment in employee training is a result-oriented approach combining training strategies with the financial gains of the company. 
To increase operational efficiencies through employee training is one of the best relevant approaches as it directly affects the output.
Employee efficiency rate affects daily operations and the overall productivity of the organization.
Proper training equips employees with the skills to perform tasks efficiently without wasting time on learning the methods. 
Implementing required training strengthens collaboration, innovation and boosts employee retention rate as well.
Train, train, and train again on systems and processes significant to administering efficient operations for the whole team whether at the associate level or senior management. 
Documenting SOPs, posting cheat sheets, drafting training sheets to establish a "coaching" methodology for new joiners is also training best practices to be implemented for improving operational efficiencies.
3. Maintaining Consistent Procedures
Consistency and efficiency go hand in hand. 
Consistently following a set pattern for accomplishing some goals brings clarity of purpose and quick completion of projects by eliminating distractions. Also, it brings optimization of time by reducing time on wasteful activities.
4. Increasing Energy Efficiency
Energy efficiency is depreciating the effort needed to sustain the functionality of process infrastructures like facilities, products, and services. 
Companies realize energy-efficient techniques to decrease costs and preserve resources by implementing energy-efficient methods to achieve operational efficiencies by-
Reusing resources rather than disposable alternatives.

Using renewable energy resources, including solar panels, wind turbines, or energy-efficient appliances.

Conducting regular audits.

Using efficient designs or making improvements on existing designs.
Besides, more formal audits, metrics analysis, and business intelligence tools are advisable to estimate operations.
5. Establishing Strategic Partnerships
Establishing strategic partnerships supports obtaining additional expertise by inscribing weak spots of your business where you may be lagging behind the competition. 
For example, a company can show its stakeholders how they accomplished cost-cutting methods on all levels to attain operational efficiency.
Furthermore, strategic partnerships can invent new and innovative operating models and increase the brand value of your company.
6. Strategizing Marketing Efforts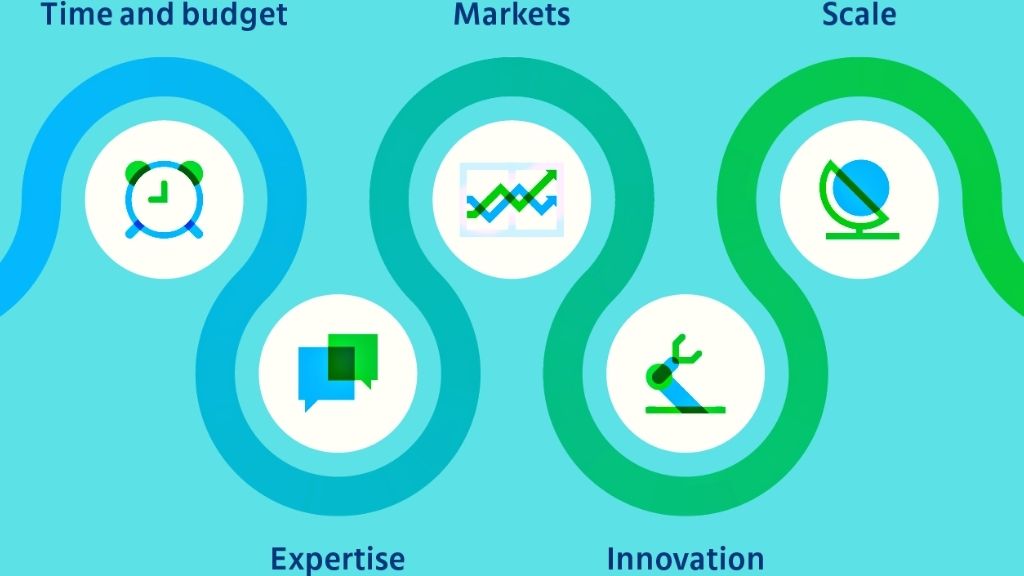 The amount of time, money, and resources a company invests in its marketing campaigns benefit generating customer acquisition influencing operational efficiencies tremendously.
7. Managing Employees' Time
When it comes to understanding the ins and outs of product delivery, get into the gutters with the team and keep all the communication lines open to get a granular knowledge of what's hitting the operations. 
Establishing methodologies and eliminating administrative load will prevent you from losing out on valuable time.
Managing your employee time wisely and transparently by facilitating cross-departmental collaboration will do wonders for improving operational efficiency and company culture. 
Allocating human resources according to demand can help to reduce costs. 
Automation solutions can help in managing employees' time better.
All of this can be accomplished with EmpMonitor's time tracking and project management functionalities to obtain operational efficiencies at their best.
EmpMonitor is the best employee monitoring software that also helps you in the smooth operations of the business, thus, boosting the overall operational efficiencies of the business by registering all the key metrics.
EmpMonitor is impressive with complete 360 degrees monitoring of all the workflows across all the departments
Additionally, it has remarkable features for project managers where they can promptly check on the project progress status.
Some Key Features-
Time Management

–  This feature tracks the employee's presence and their activities, spot and eliminate wasted time.

User Management

– Effectively manage multiple systems and users through centralized network monitoring.

Get real-time insights-

You can easily

check what your employees are doing in real-time, live refresh mode, and provide department-level management.

Manage Attendance– EmpMonitor

provides a flexible user-based setting(log hours from anywhere) that gives accurate work hours and department-wise attendances. In addition, you can extract ready-made reports for up to 30 days with an auto screenshots facility as well.
Project Management Functionality of EmpMonitor
EmpMonitor provides project lists with project names, modules, tasks, start and end date of the project along with total time taken to complete a project. Also it gives updates on the progress of a project with current status.(See the image below)
Furthermore, it provides regular productivity hours with graphs to better understand the working patterns of your employees.(See image for productivity graphs)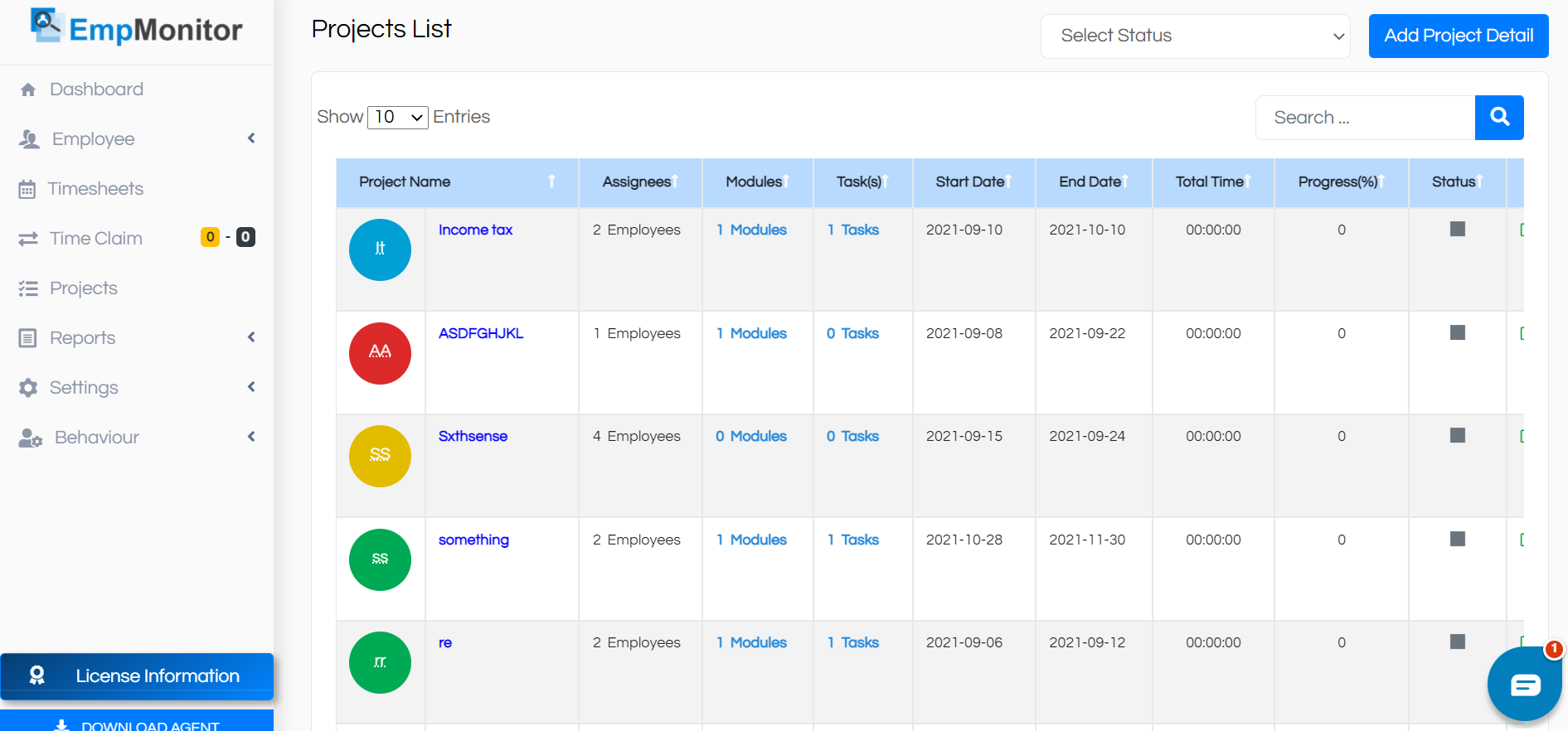 Productivity Graph-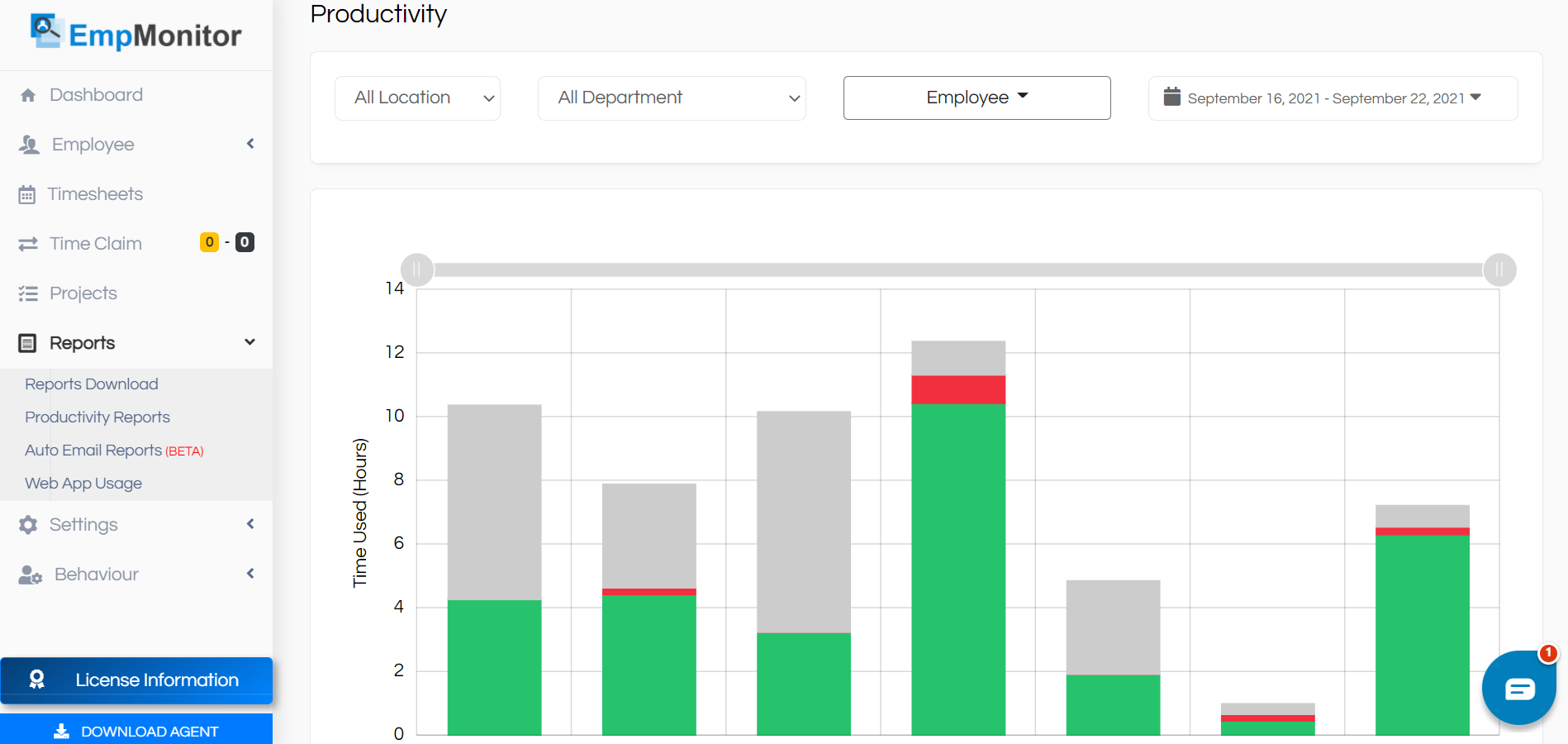 Also, web app usage reporting-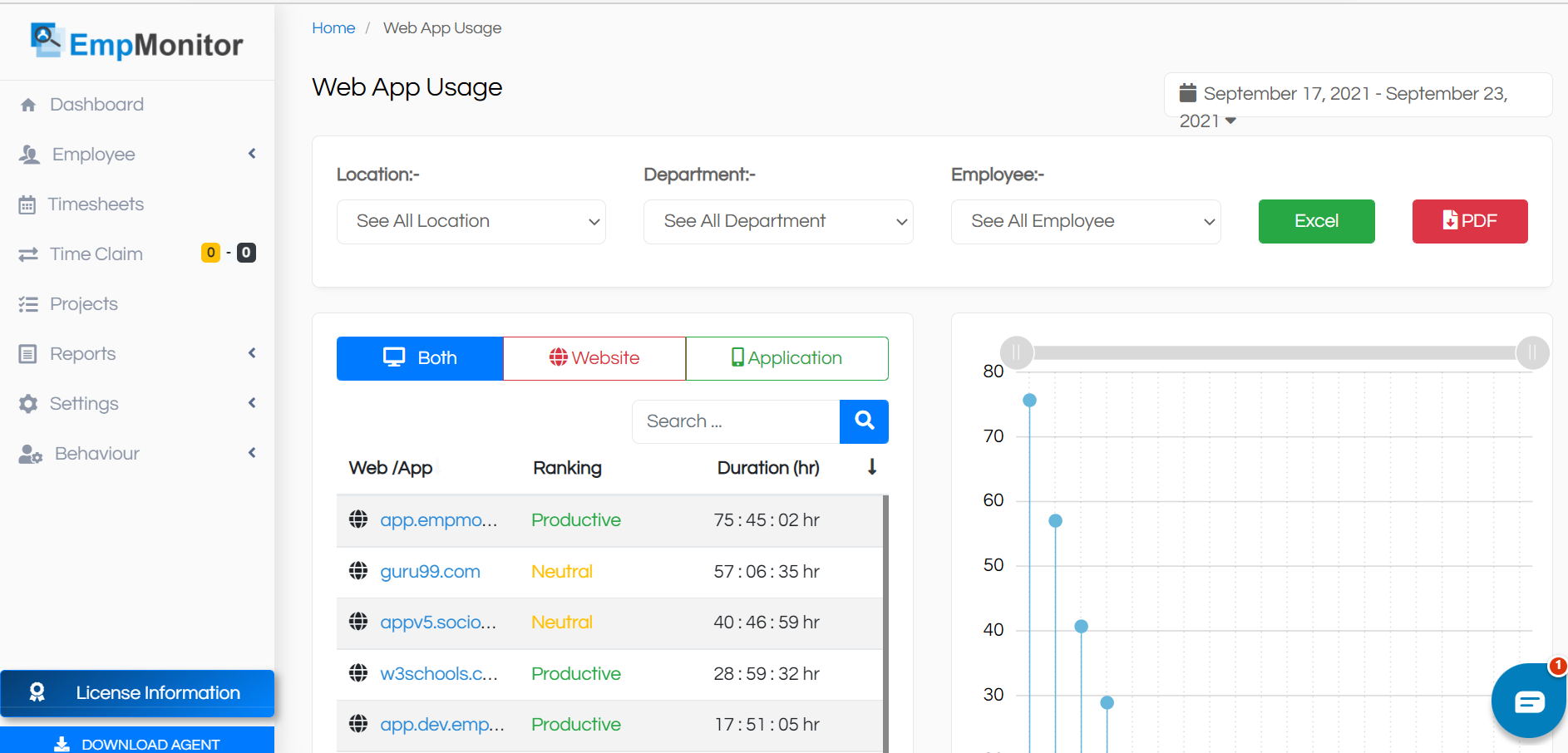 8. Developing Finance Strategy
Scaling a business to greater heights requires a sound financial strategy and a smart judgment of core management in place. 
At the end of the day, it all comes down to numbers when looking to advance operational efficiency. Always analyze margins, opportunities, and costs for a solid financial strategy.
9. Leveraging Technology
Technology impacts businesses in positive ways, but it is as good as the people who use it.
Making the best use of technology by executing lean and scalable infrastructure, standardizing data, using RPA, visualizing inputs and outputs, and integrating systems are some of the few ways to apply technology advantageously.
Also Read-
How to Improve the Operational Efficiency of an Organization
Quick Tips to Address Operational Inefficiencies Before They Start Impacting the Bottom line
Always Put People First

– Never forget, leaders, don't build businesses they build people! To train, grow and retain employees, a healthy team environment is crucial, and bonds thrive on trust and respect for each other. To keep labor focused on productivity, establish a few key metrics as common ground. Then, reward top performers to encourage employee recognition in your organization. It will establish you value contributions and are closely observing the deserving candidates too.

Improve Customer Service

– In a service-oriented industry, the minutest of details make a huge difference. Subduing internal backlogs and warranting vendor compliance are two easy-to-implement models of improving customer experience across all verticals.

Raise the Bar

– After establishing baselines for better performances and processes, it's still required not to settle for a new status quo. Always strive to raise the productivity bar and keep on looking for better ways to better operational efficiencies.

Benchmark Against Your Peers

– Network to gain insights and learn strategies that others have favorably deployed. Engaging with your vendors and suppliers gives them possibilities to affix value to your operations.
Roadblocks to Operational Efficiencies
Some of the barriers you and your team may face include-
Unbalanced workload capacity, where some employees are overburdened

Inefficient software or internal systems Process confusion, resulting in unnecessary delays in task completion.

Uneven productivity spikes and lags that make project timelines unpredictable.

Websites and applications that are unproductive and distracting or pose security risks to your organization.
Latest Posts-

Time Management Techniques And Ways to Improve it in 2022

Keylogging- Types, Detections And Preventions

New to the Corporate World? Learn these Imperative Approaches to Behave Rightly

Behavior Analytics- Top Applications 2022

12 Reasons of Using Employee Time Calculator in Your Organization
Final Words
Operational efficiency plays a significant role in increasing profits and reducing waste. The future of operations in professional services is less about headcount and more about the optimal allocation of resources.
To achieve operational efficiencies, the use of automation software is vital. 
Data automation tools are helping measure inputs and outputs, automate processes, get accurate insights, save employees time by reducing waste throughout.