Today in 2022, it seems the world is moving at a much faster pace; even if we work 24*7, do we use the best of the time?
Often, we have heard from our parents that time is something in our life that can never be back; once it is gone, it is gone forever.
So let us discuss time management techniques for better work management.
Time Management VS Work Management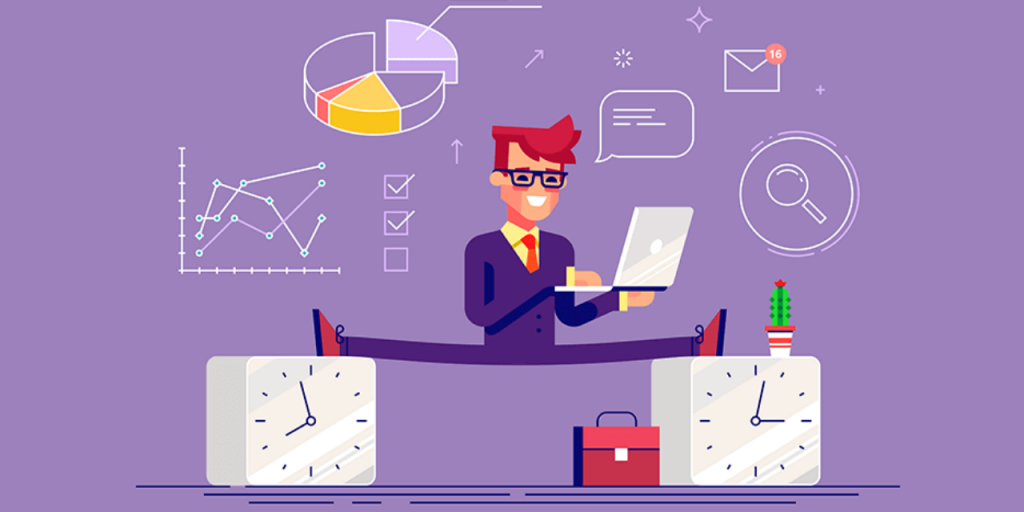 The concept of time management has gradually been established and now covers many parts related to work and daily life. There are many theories and approaches related to this process. As individuals and as a team, you adapt to your needs, types, and working styles.
However, there is a significant difference in time management and work management. The large organization needs to streamline processes to get better results and higher performance, especially in this area. It must meet the increasing consumer expectations simultaneously.
Work management implies time management, one of its assumptions being that the amount of time needed to deliver a product must be optimized while maintaining efficiency and quality. In it, you will find related professional practices, rules, and specific procedures organized by subject area so that you can reuse and adjust to help your team achieve its best results.
Time management techniques for the work system are to manage working time. It is also to handle the scope of work in a project, the flow of work, and teamwork.
Why Is Time Management Being Hampered?  
1. No reason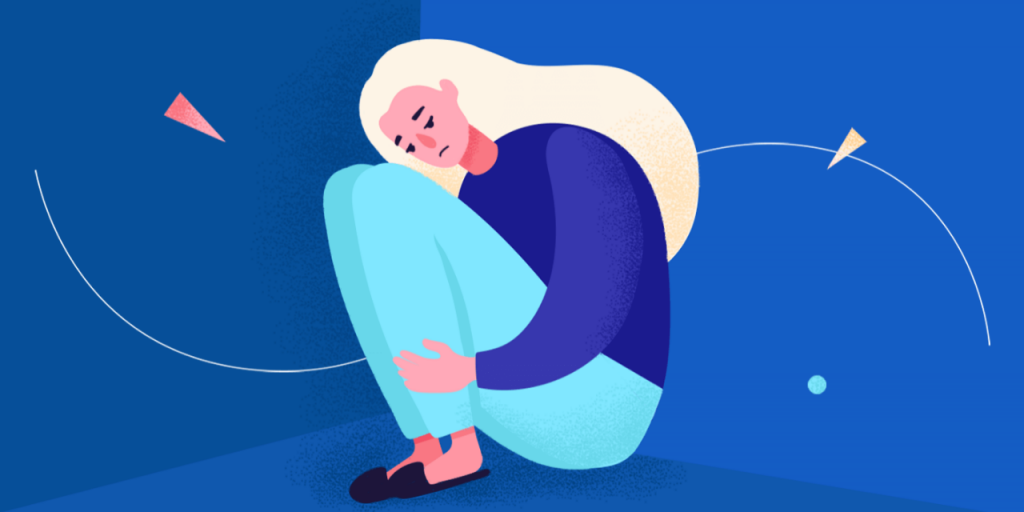 When you choose to work but have no idea why you are doing it, your mind will shift to something else or try to figure out why you are doing it. Knowing why you are working is therefore vital. Thus, it may hamper the time of your work.
2. Lack of Motivation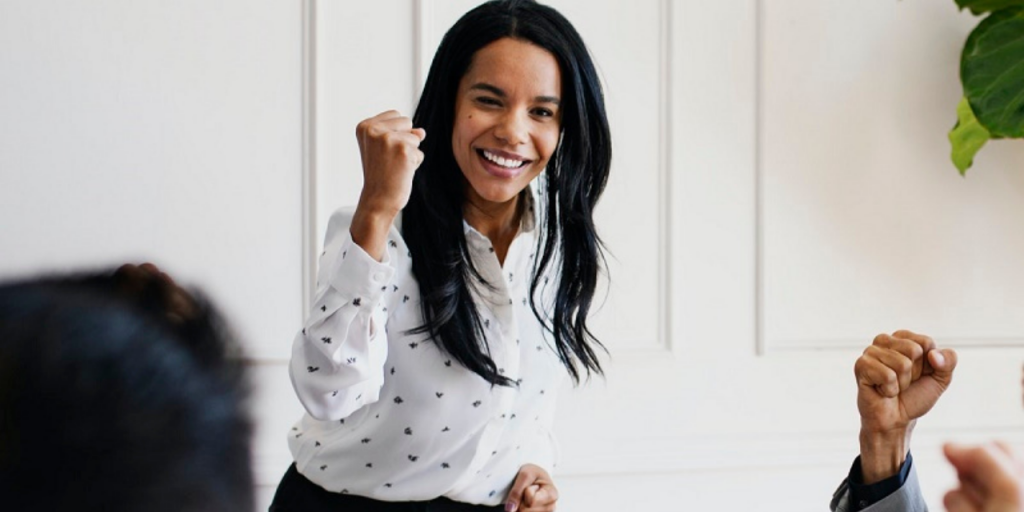 It is often noticed in private sectors that due to tremendous pressure & lack of motivation, employees fail in doing the work in the specified time & search for better opportunities. 
Identify the part of a project or assignment you dislike. You have to concentrate more on your liking part & start your project elaborating on your liking part, which needs no one motivation. As a result, you will find it easier to overcome the less motivating part in different ways.
3. Practicing Procrastination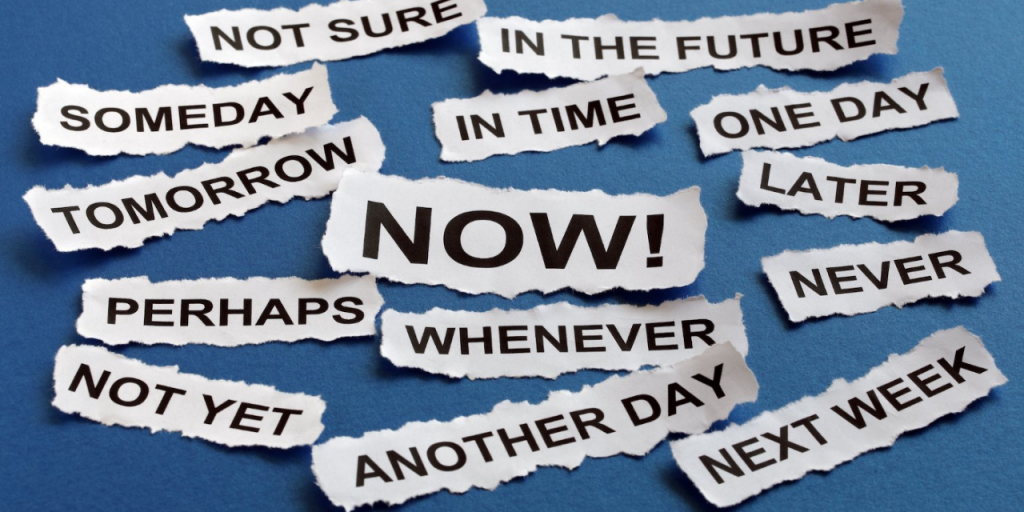 Procrastination is a process of one act, delaying or postponing a task. People procrastinate for several reasons, but the most common ones cited complete work on time are: bringing perfection, unclear goals, or perhaps due to habit or laziness.
4. Less Assigned Time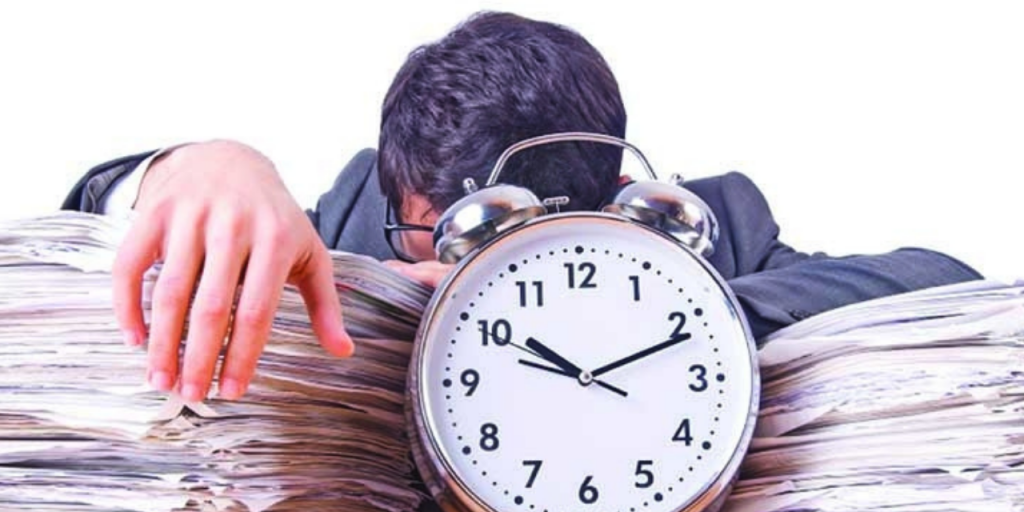 Some employees in a company feel that they cannot complete their work due to the less time assigned to them and therefore they are unable to reach their targets. If you have that much confidence with your experience, inform your manager or boss that the work given to you will take more time to get completed to reach the expected result. Then you may get that much time.
But this is not the case for the majority. You need to make a list of priorities, which parts of the task need to be completed first, which parts can be neglected at the beginning, and can be completed somehow at the end, which will not negatively affect the quality of the output.
5. Doing Multitasking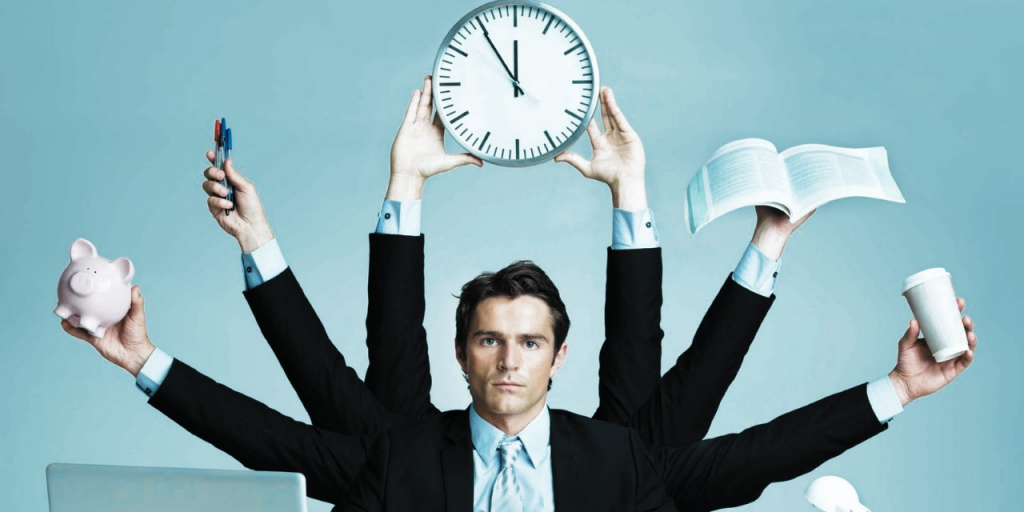 Time management is frequently made simpler by multitasking. Doing two tasks at the same time may take longer to complete. When you apply an input to one activity, you concentrate entirely on it, but when you multitask, this same focus generates multiple outputs. Sometimes you may find that multitasking is affecting the quality of work.
So it is recommended to concentrate on one task at a time if you find it possible. In this way, you will be more efficient & highly productive.
6. Too Many Bookings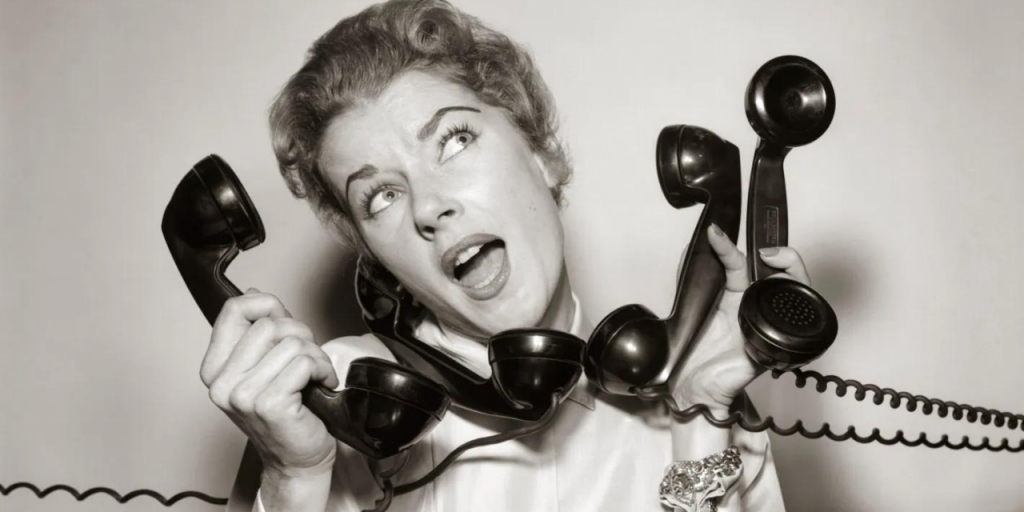 You might have heard the line that too many spices spoil the cooking. Like this, if you take too much burden yourself with enthusiasm or the challenge will hamper the task ultimately. You should take on challenges and push the limit with a systematic approach rather than taking on more than you can handle and completing tasks later.           
7. Not Taking Enough Rest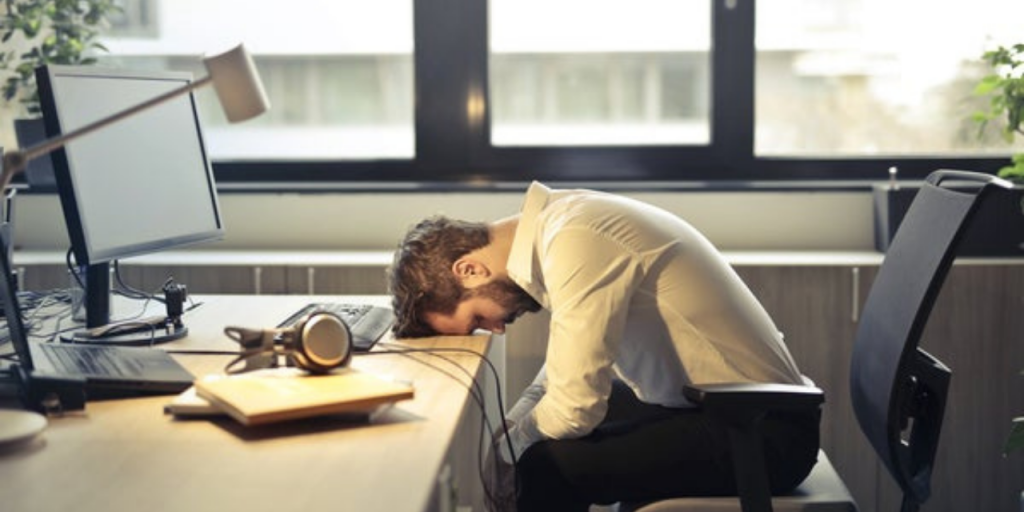 Working till late at night and then waking early for a morning walk harms the health. Working hard is highly appreciated, but brainlessly working hard for long periods without taking breaks is unlikely to produce good results.
 While not taking breaks or eliminating them from your schedule may seem productive for a while, it can lead to less productivity in the long run.
 Initially, when you understand the importance of these time management techniques for work, you may feel the same. But gradually establishing breaks in your daily routine, you will find your energy level has boosted by 5x.
8. Lack Of Guidance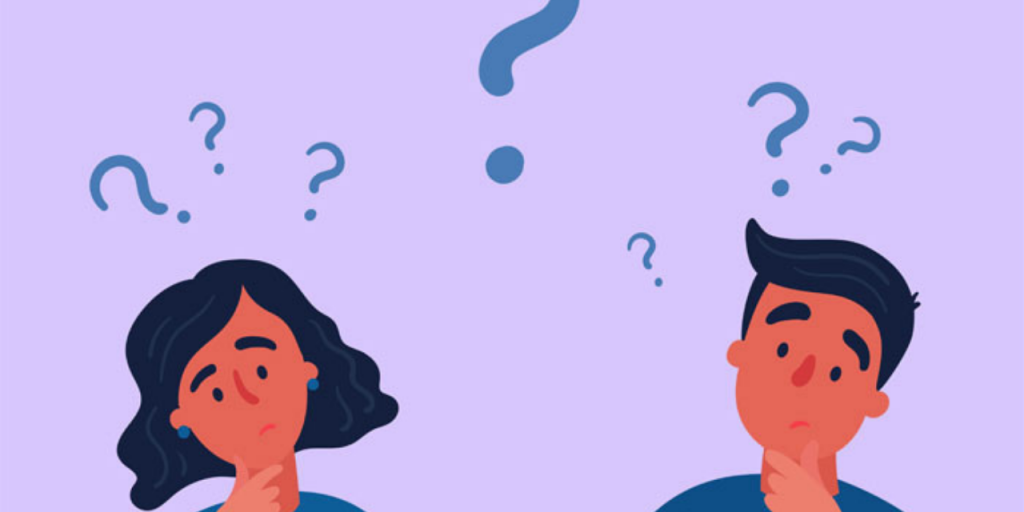 Tries to take guidance from your seniors on your work or gather knowledge before starting a job. Most people are unaware of shortcuts. Old school methods may take much more time. People who have previously worked on the topic will know where to begin and end.
What time management technique should you use?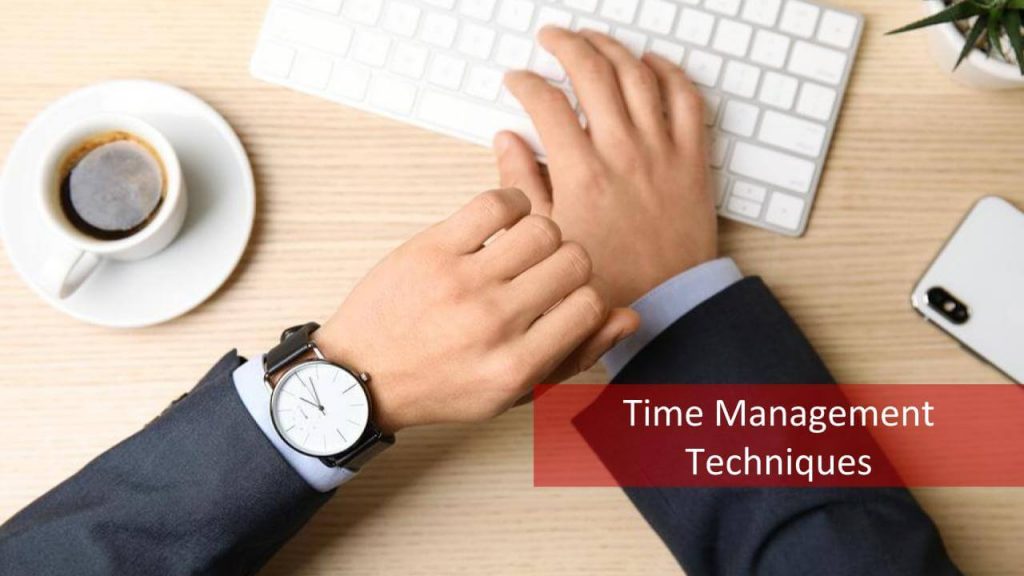 Read More :

11 EFFECTIVE REMOTE TEAM MANAGEMENT TIPS 2022

TIME AND ATTENDANCE TRACKING: THE RIGHT TOOLS AND THEIR BENEFITS

WHAT IS A TIMEBOX? TREMENDOUS ADVANTAGES OF TIMEBOXING FOR PROJECT MANAGEMENT

8 MOST EFFECTIVE FEATURES TO HAVE IN EMPLOYEE TIMESHEET

EFFICIENCY VS PRODUCTIVITY: HOW COULD IT BE IMPROVED?
You might feel it's challenging to apply time management techniques. It may be due to a lack of knowledge or not knowing how to start after years of employee handling. 
So you can use a time management tool right now that will be a good technique for starters like you. 
Time management tools will help you manage your company workflow and efficiently manage techniques for managing time where you do not need to do anything at all. 
One such tool is EmpMonitor.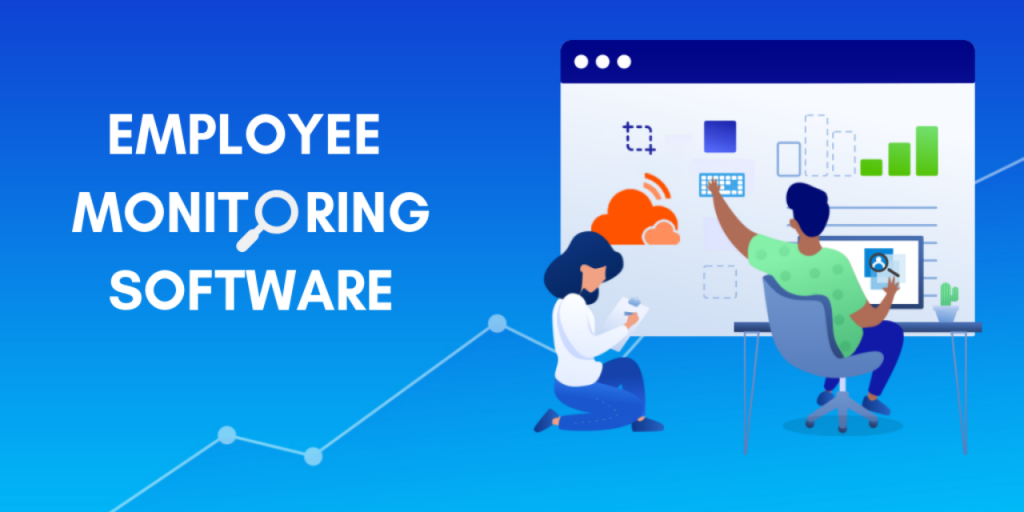 Using EmpMonitor, you can track every activity of your employees. With the help of modern technology, employers and HR departments can keep track of every employee activity, no matter where the employee is located.
Here are some key features:
Tracking Hourly Working

– You can record the number of hours worked and note the ideal hours spent. 

 Monitor keyboard activity –

Record the keystroke of your employees while they are at work.

Clients Meetings Time Tracking

– Track the amount of time a BDM, project manager, or other employee spends in meetings with clients.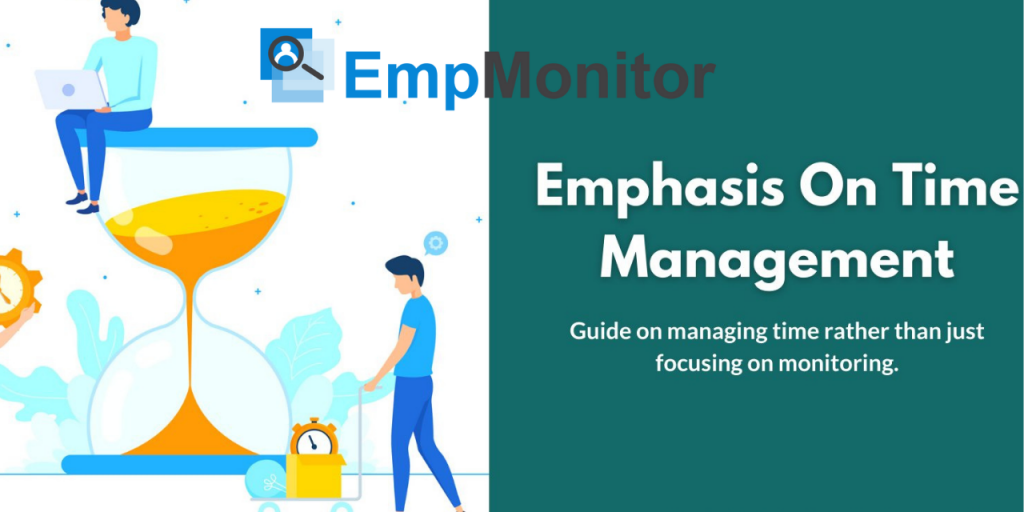 Capture Screenshots-

Automatically capture screenshots of your employees' systems every so often.
Staff Report –

Generate graphs & reports based on the activities of your employees. 
Web & App Usage –

Monitor your employees' use of websites and applications during working hours.
Clock In/Clock Out –

Track when your employees clock in and out
There are also many features you will get to handle your stress for how much employees work.
# 8 Best Time Management Techniques You Can Also Use Daily.
Find the techniques of time management now, can use daily.
1. Try to work with your team to achieve your targets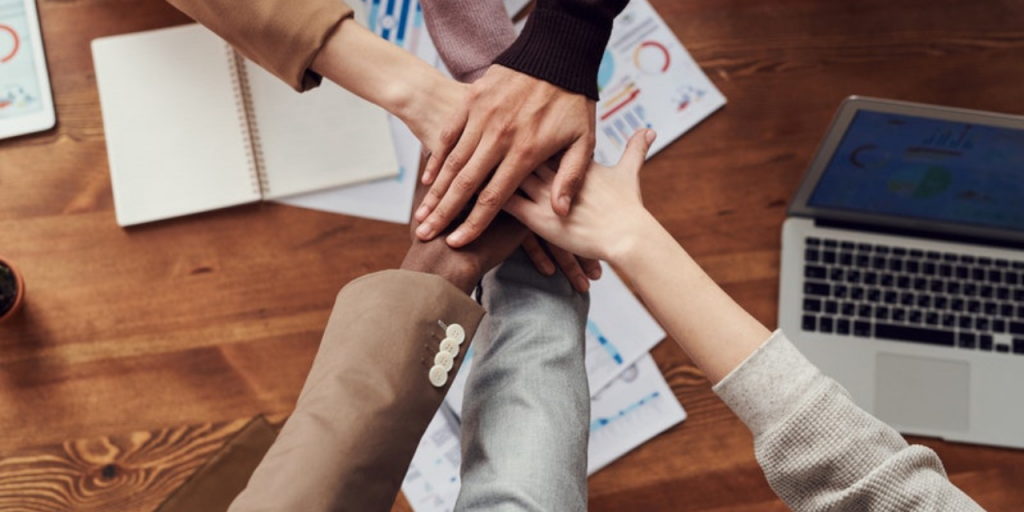 In general, a person works for 8 to 9 hours per day. Approx 80% of office employees spent an additional 6 to 7 hours outside the office. At the same time, some feel that they have done nothing all day.
You as an employer should discuss both individual or business motives with your employees. Employees can then invest their valuable time in productive work. As a result, employees will get a purpose to work and will save time when both you and employees are working on the same matter at the same time.  
2. Help to solve complex problems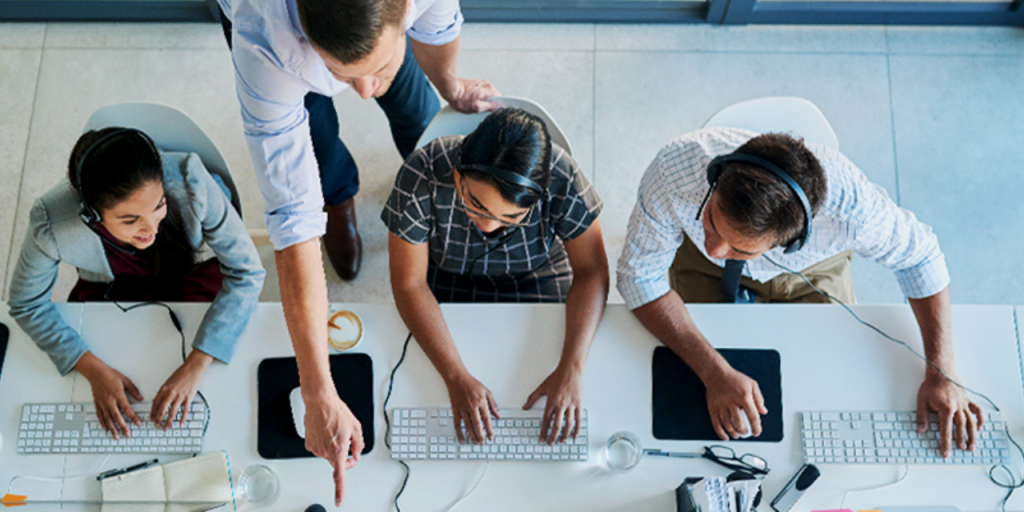 Engage with employees who are stuck in a job and need help or guidance from experienced employees. It will build a strong relationship between both parties because they will know that they are a family and will efficiently do anything. 
3. Try to avoid workplace distractions that become time management problems.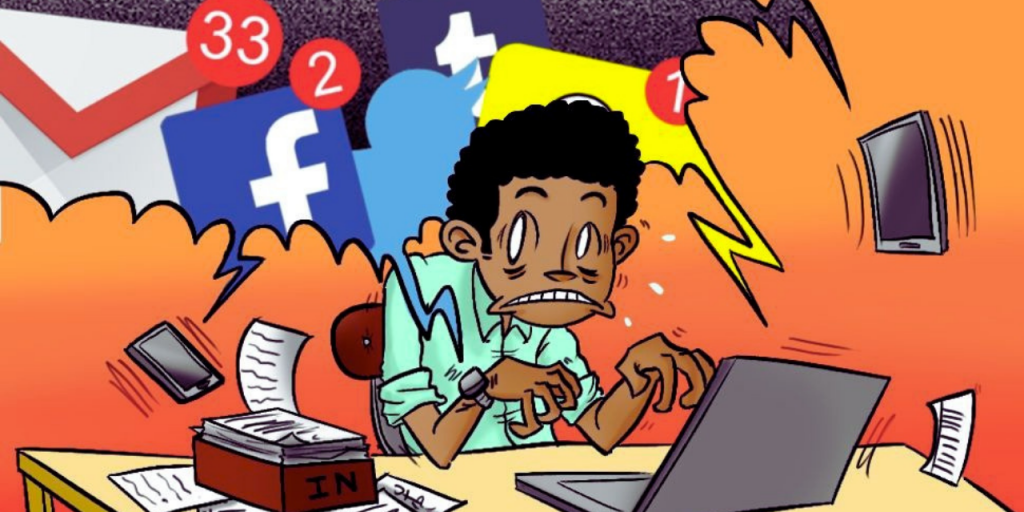 Distractions at work can be so unbearable that they cannot be bearable. Try to keep the workplace silent.
There are many problems, including
Noise – It is vital to avoid all kinds of unwanted sounds, such as mobile ringtones, alarms, talking loudly, etc.

Hungry Employees do not have to go outside for a break and can stay under your watch & work well if they are offered healthy snacks and coffee or tea in the workplace.

Internet-Use specific tools like

EmpMonitor

or others so that an employee can not visit unwanted sites during office time. It is one of the vital features of time management techniques.

Multitasking -Suggest your employees handle a project one by one so that they finish it well on time.
4. Choosing the correct sentence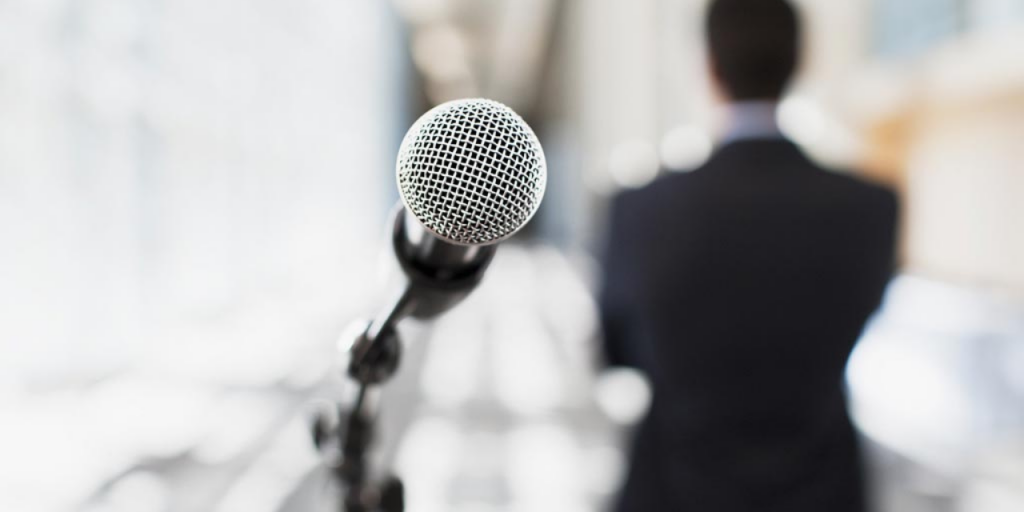 Managers, supervisors, and team leaders must carefully choose their words. The team leaders should use time-based words instead of ego-based words. Let us take an example, Hey! This assignment has one hour left to be completed" and "Hey! You still have one hour left to get done with this assignment.
5. Break the project into segments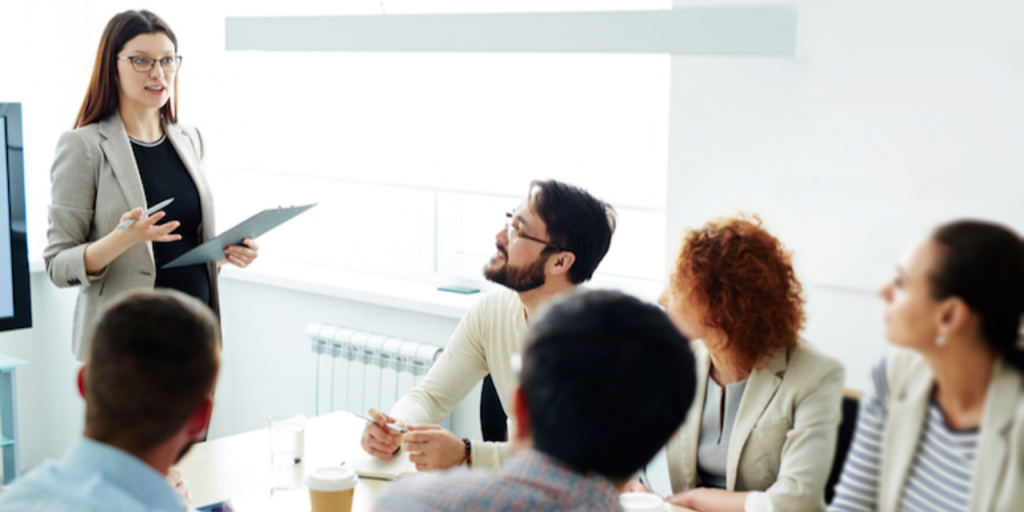 Distribute a project into as many segments as possible and assign the project segments to your team. Learn how to divide work into multiple sections so that it would be easier to track the progress of the work in every part. 
On the other hand, for a big project related to the complexity of the segments, it gets assigned to all employees for best time management techniques for work.
6. Flexibility in work timings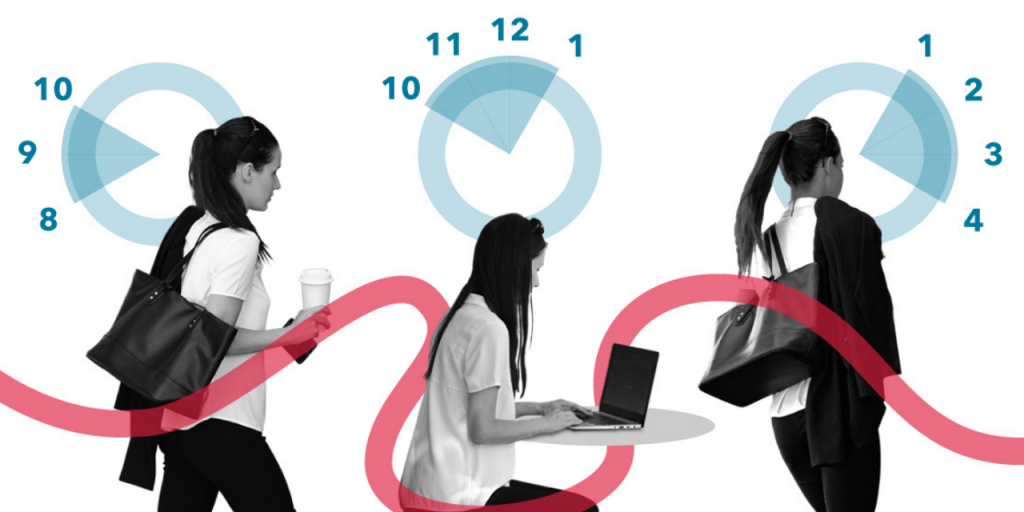 In 2022, a third wave took place affecting the world, in which the government emphasized that workers should be able to work from home to ensure their safety. As a result, giving them work from home is a way to improve time management techniques for work where employees will be able to entirely focus on their work instead of thinking they have to catch a mode of public transport and coming up or down to the office. 
If an employee is an early riser to start work in the morning, the person should get the scope for an early departure, and if an employee comes into work late, the person should get a chance to stay late in the evening. Having this type of facility indeed enhances productivity with efficiency.
7. Maintain a time management calendar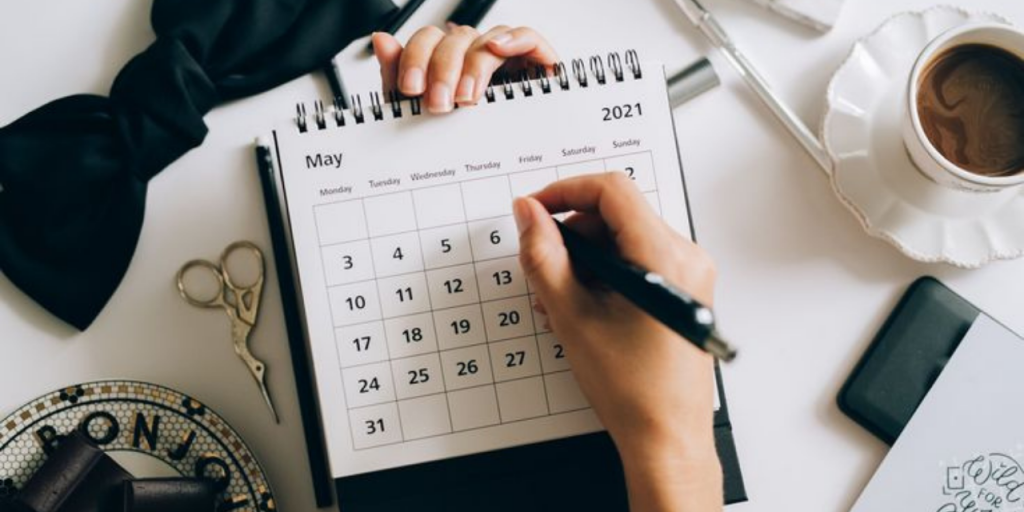 Utilizing a time management calendar will help you see how and where you spend your 24 hours daily. That will help you identify the hours when you waste your time, for example, traveling, gossiping on social media platforms, etc. Once you recognize your ideal hours, you do your best to utilize them.
Managing time calendars will help to devote fruitful time for everything & how much to give in work. The students will get help, especially before an exam, if they pay attention to their syllabus and allocate their time according to how complex each chapter is. A student should follow these time management techniques while they are studying.
You can use this pattern to turn your 24 hours into productive time.
8. Maintain a healthy balance.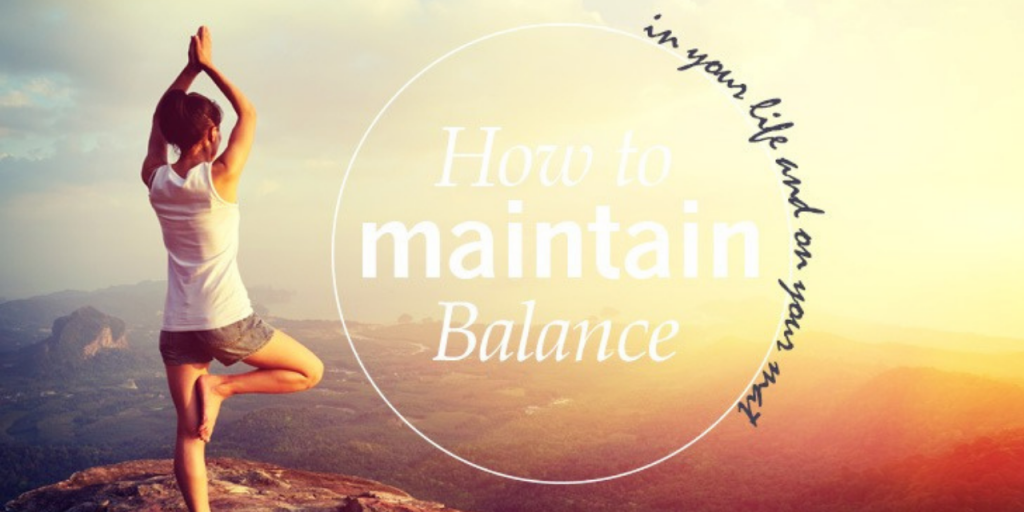 If employees in your organization are stressed and exhausted, no matter how much they improve their time management skills, allow them to take frequent breaks throughout the days and ensure that you provide vacation time. Try to reach out to your colleagues during their after-hours hours.   
The Pareto analysis, Pomodoro method, Eisenhower matrix, Parkinson's Law, and Time Blocking method are other techniques that might be useful. 
I have tried to explain time management techniques effectively, so you would not need a dictionary while reading it.EmpMonitor is by far one of the best tools for implementing techniques for time management to help you manage your time to be more successful.