With the increasing workload and decreasing, time monitoring software is taking on the corporates by storm. Every employer wants to keep an eye on their employees and their productivity. But with the growing number of employees, it is harder to keep track of everything.
To overcome this, employers are now using productivity monitoring software. The sole purpose of this software is to track an employee's productivity by working in the background entirely anonymously.
What makes monitoring software great?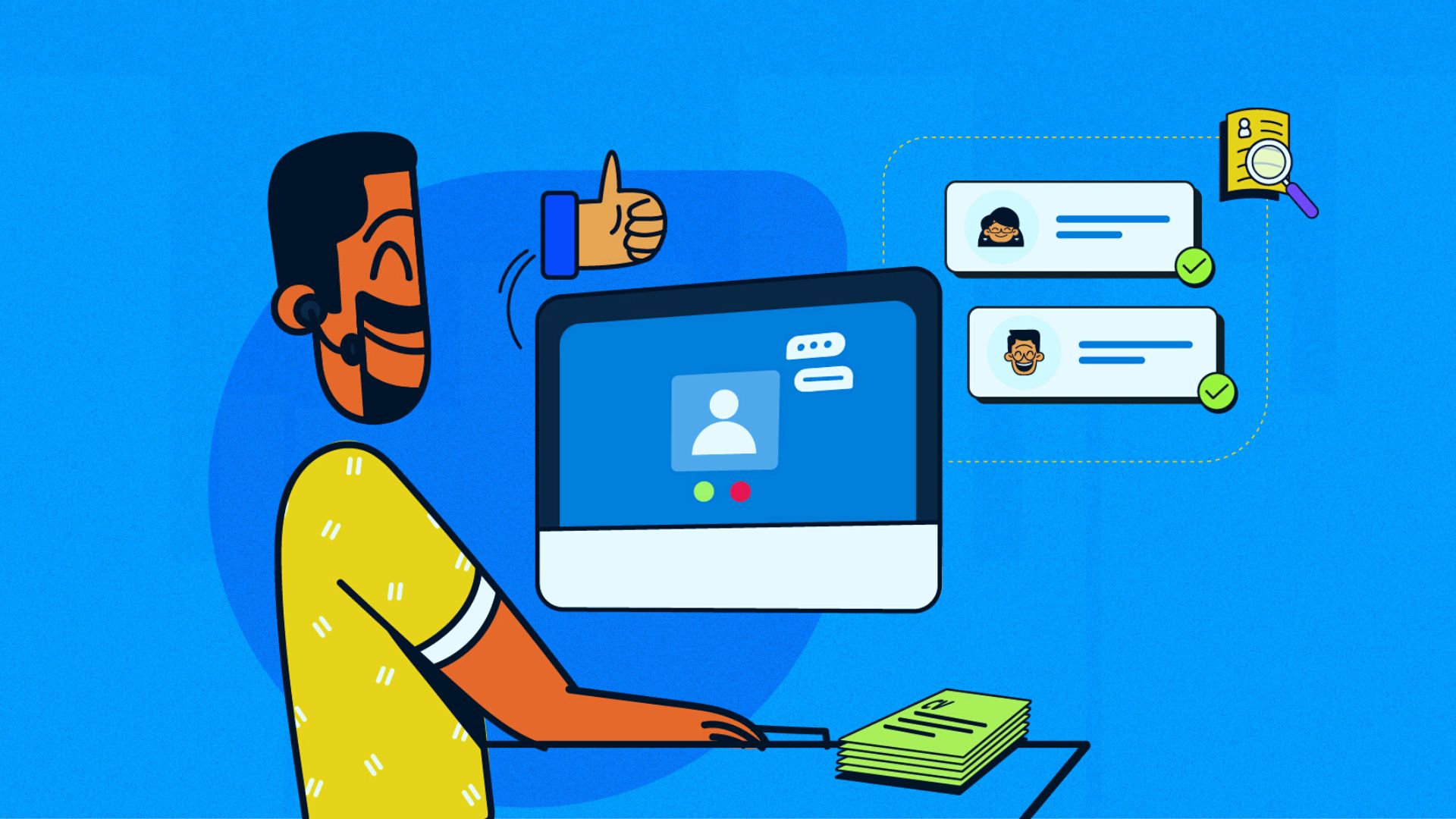 All the monitoring software have the same functionality, they work in background anonymously, track productivity sites visited, and time spent on a project by an employee/person. Then what makes software great? It is the additional features that are included in the software.
These features can vary depending upon the user, as every person uses software differently. For example, a teacher will use it to monitor students to see if they are studying the given content or not. Similarly, a team leader can use it to see which employees are productive and which are not. 
Struggling to boost the productivity of your employees? This will help you.
In both of these cases, the best software may vary depending. As the teacher will want a better app tracking feature, and the team leader will want to have a better productivity tracking feature. 
Now, you might be thinking, well, then how to find out the best software then?
Don't worry; I got the solution for you. I have extensively researched the five applications listed below so that you may choose one according to your needs.
List Of 5 Best Productivity Monitoring Software –
There are lots of employee monitoring software available in the market, but we have chosen the best ones for you, and here are the software that made our top five lists – 
EmpMonitor –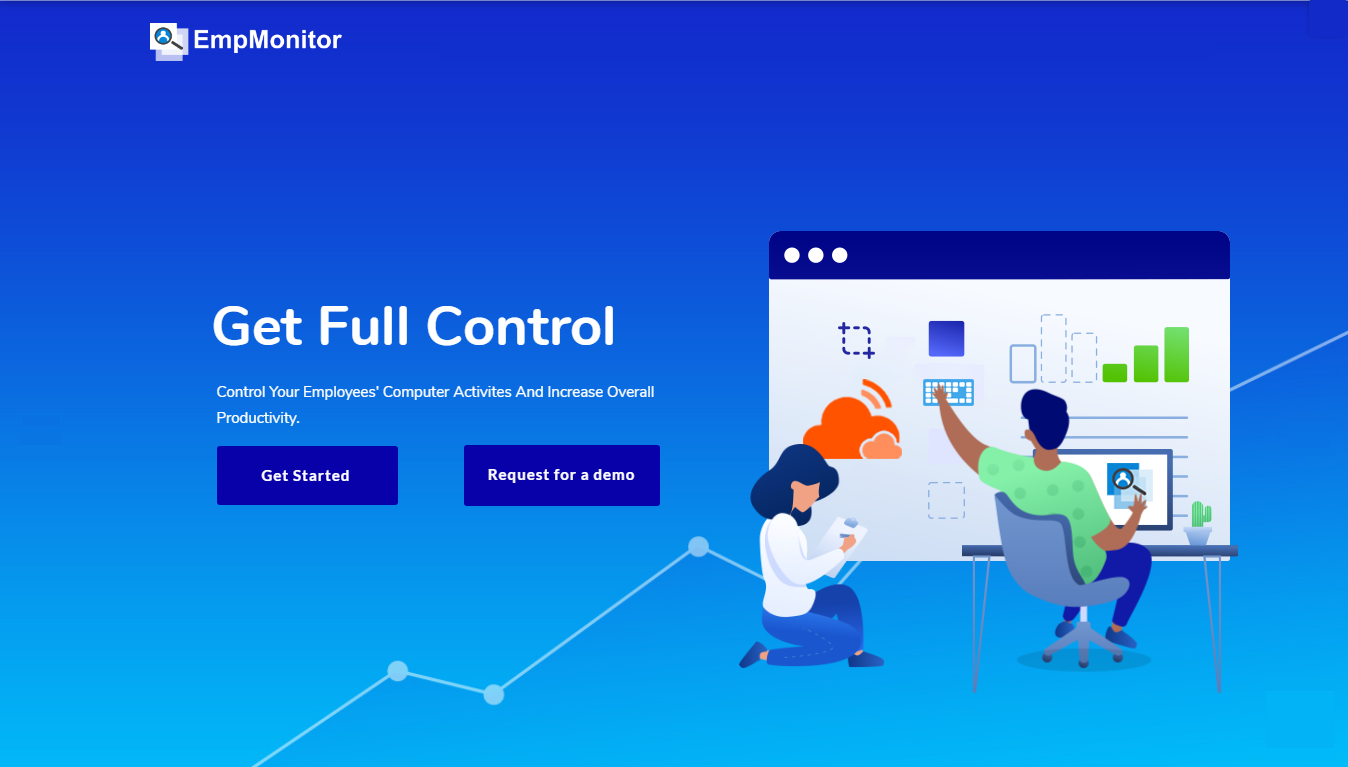 EmpMonitor offers some great features and functionalities like productivity tracking, site tracking, app tracking, IP whitelisting, etc. In my usage, I found it to be beneficial. It displayed all the details precisely on the dashboard, and it was very user-friendly. The individual employee details were also very informative, and it showed all the sites visited and apps used.
The feature I liked – Screen capture is the feature that I liked most about this software. The reason is that unlike other software, EmpMonitor shows the captured screenshot. 
Other than these, the software also includes additional features that are listed below – 
Employee productivity tracking

Employee session recording

Internet monitoring

App tracking

Stealth mode

Keystroke logging

User logs

Cloud storage

IP whitelisting
All these features sure don't come cheap, but you can use EmpMonitor in all its glory for 30 days while adding up to five team members totally FREE. And that alone is pretty amazing. After the free trial, you can purchase a suitable package according to your needs. 
Here's how you can track the productivity of your employees with the help of EmpMonitor – 
1. Log in to your EmpMonitor ID. You'll be shown the following dashboard – 
Here, you'll get an overview of the productivity done by your team with the total number of employees working for you. It also shows who is present or online currently and who isn't.
2. Go to Employee Details and add employees by clicking on the Add Employee button. 

3. As you click on it, you will show the following box –
Fill in all the necessary details like name, email address, password, and then click on Add Employee at the bottom of the box. Do this for all your employees.  
4. Once done, you'll be shown all the added employees in this form – 
Here you can see all the details regarding an employee, sort of a general overview. If you want to know the information about each employee, then go to step 5.
5. For viewing the detailed report of an employee, click on the button shown below – 

6. As you click on that button, you'll be redirected to a new page  –
Here you'll be shown all the activities done by a particular employee. You can see the screen captures, top apps used, top websites visited, and much more. Using this, you can track down the aspects where they are lacking and help improve their productivity.
TeraMind –
Moving on, we have TeraMind. Teramind is a very popular employee monitoring software. The reason behind its popularity is its cloud and premise availability, which provides greater accessibility to users. 
The feature I liked – DLP or Data Loss Prevention is a tactic that ensures employees don't intentionally or unintentionally share critical company information. This is a really great feature for the companies that handle the client's sensitive data. 
The additional features that this software includes are listed below – 
Insider Risk Management

Automated behavior Rules

Employee session recording

Employee Internet Monitoring

File tracking

Employee Email capture

Employee Productivity Monitoring
Now, coming to its price. Teramind provides a free trial period of 7-14 days based on the package you can choose, either its cloud or premise. Beyond that, you have to buy any one of the listed packages from the available options.
TimeDoctor – 
TimeDoctor is a SaaS employee monitoring software/tool developed for Windows, Mac, Linux, Chromium, iOS, and Android OS. It is a web-based tool, unlike the others. In my usage, I found its employee monitoring functionality to be amazing; it was precise and tracked everything. Plus, the integrations with other software were also great. 
The feature I liked – The payroll feature is the one that I liked the most. As using it, I can easily calculate payroll, based on fixed salaries, or hours tracked by this software. Using it, I was able to manage both client and employee billing.
Other than these, the software also includes additional features that are listed below – 
Time tracking

Screenshots

Chat monitoring

Clients feature

Web & App usage

Payroll

All device support

Project management tool integration. 

Timely alerts

GPS tracking

White label portal

Off-track reminders

Webcam capture

Employee attendance tracking

Break tracking
TimeDoctor has two pricing options in total. The first is a free one that has a 14 day free trial period, and the other is a paid one which comes with all the features included at a price tag of $10/user/month. 
Hubstaff – 
Moving on, we have Hubstaff. It is also a time tracking software that runs on both your computer and smartphone. The Hubstaff is very easy to install and doesn't need professional experience to use. Its dashboard is very user-friendly and has all the information appropriately displayed on the dashboard.
The feature I liked – The feature that I liked most about this software was Team Scheduling, as it enabled me to manage my team's shift management easily. The report was shown to me date and employee wise, which made attendance reporting fairly easy. 
Additional features that this software includes – 
Time tracking

GPS tracking

Online timesheets

Reporting

Productivity monitoring

Team scheduling

Payroll Automation.

Geofencing

Easy invoices

Offline time tracking
As all the above productivity monitoring software, Hubstaff also has different monthly and yearly basis subscription plans, starting from $7 to $20 and $5 to $16, respectively. It also has a free plan which has no time limitation, yeah you heard me right. You can use it for as long as you want, the only difference is in the features. Hubstaff limits the features and only gives four essential ones. 
ActivTrak – 
The last one we have is ActivTrak. It comes with standard employee monitoring features paired with operational efficiency, insider threat detection, and others too. ActivTrak's dashboard is also fairly simple to use and informative. 
The feature I liked – That would be Remote Workforce Management. The reason behind it, a user can remotely manage any number of employees regardless of their location. This means that I can easily track employees' productivity who were working from the other side of the globe. 
The additional features that were included in the software –
Physical tracking agent

Stealth Monitoring

File tracking

Keyword tracking

Blurred screenshots

Screen Capture

Automated alerts

User privacy setting
Coming to the price, ActivTrak has two plans to choose from one is free, and the other one is the advanced plan. Its free plan is very much similar to the Hubstaff free plan as it also provides lifetime free usage of the software but with limited features. Whereas the advanced plan comes with all the features included, and it will cost you $7.20/user/month. 
Conclusion – 
In my hunt for the best free employee activity monitoring software, I tested these five software. All of them had one thing in common – employee monitoring and the free trial period. So for me, it was a tie between 2 software – EmpMonitor and TimeDoctor. 
If I have to choose any one of these two, I'll go for EmpMonitor. Why? 
For me, EmpMonitor works better in every way, from tracking productivity to apps. But it can be different for you. 
Let me know down in the comment section, which software you guys liked the most and why?
See you next time.