It is almost like scratching our own heads to decide how much supervision for an employee is sufficient. If you let it loose or provide some oversight and guidance and neglect monitoring computer activities, employees can end up feeling lost, demotivated and unproductive. While, if you give them too MUCH direction or try to control them to the extreme level, you could end up micromanaging your team. Something that would often make people resentful and resistant.
So have you been or ever come across such managers? If yes, you already know what they are up to: Basically, they know everything and how everything is supposed to proceed.
It is not that micromanagers have intentions to control you and make you feel bad or something. They might do it with good intentions, but somehow it impacts team morale and performance. Productivity is an intangible goal for any business. It often binds managers in an endless game of optimization that directly leads them to micromanage their employees, which is a big NO!
There is a better method than extracting the tiniest slivers of speed and efficiency from your employees.
By the way: I meant seeking the help of technology.
I know technology can not exactly stop micromanagement. But, technology like monitoring computer activities can prove to be effective for macro-management. 
But before moving on to adapting macromanagement, let us go to the basics and go through a brief about micromanagement and why it is not a convenient choice of the management process.
Micromanagement or micromanaging is a management style that can be defined as the monitoring of employees in an extensive manner. Or specifically, when managers involve themselves in employee's work, that directly leads to limiting the workforce's creativity, autonomy, and input.
Knowing The Evils of Micromanaging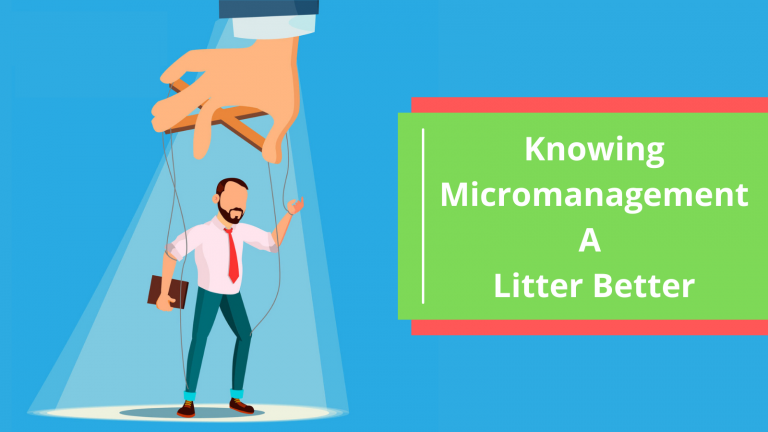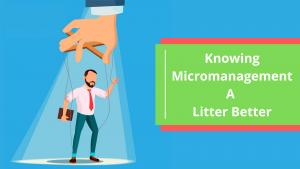 Micromanagers often affirm the significance of their approach by performing a simple operation by giving a task to an employee, then disappear and come back on deadline. 
Is this employee likely to succeed if given complete autonomy?
It is possible if the employee is confident and trusts their abilities.
But in most cases, some of the employees can become cautious and tentative under the circumstance of micromanagement. Some thoughts like- It won't be good enough no matter what I do, may circle around their mind. At this point, the employee will either seek guidance from the management before the deadline or will put a spurt on but with an inadequate outcome.
In any case, the result of the experiment that the micromanager will evaluate will confirm that without their constant invasion, their employees will not succeed with their work.
But do these findings support – or refute – the value of micromanagement? A highly effective manager ensures the success of the people around him. On the other side, micromanagers restrict employees in making their own decisions and taking responsibility and bearing the outcomes, which is how the growth and improvement practice is done.
Employee productivity will get harmed in the long run if confidence and job satisfaction fall, which may lead to an employee likely to go for other jobs that offer more autonomy. But, sticking around their employees seeking anything that can improve performance, regardless of how small it may be, such as precise employee log-in times and breaks, can cause more difficulties than it may solve.
You might see a slight boost in productivity in the near term, but at what cost? Micromanagers reported having affected the performance of around 55% of people. Monitoring computer activities of every employee's operational detail might make them feel suffocated, too cautious, and ineffective. As a result of this, micromanaging is one of the most ineffective managerial practices.
Now that we are clear about micromanaging and why we should not go for it, let us move forward and why macromanaging is fit for the workplace. 
Don't Micromanage–Instead Macromanage.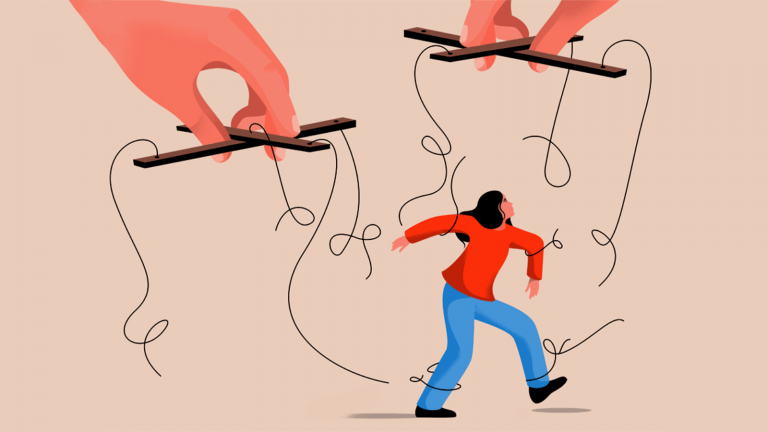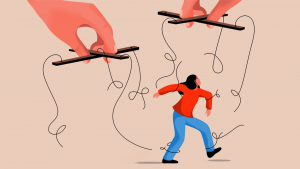 Macromanagement is said to be a hands-off style of leadership.
In macromanagement, the manager lets the employees make decisions and responsibilities independently. Rather than bombarding employees with daily briefings, such managers concentrate on the results of their employee's hard work. Macromanagement is a term for this sort of leadership.
According to employees, some regard macro managers as supervisors who are afraid of being held accountable for their employees' work- while others regard them as supervisors who are confident in their ability to work autonomously. Macro managers are more focused on their areas of expertise and may stay uninformed of a company's revenue stream, assets, or commitments. Hence, a macro manager is a polar opposite of a micromanager, that closely monitors employees' behavior while working and is typically concerned about their daily routine.
Get Yourself A Helping Hand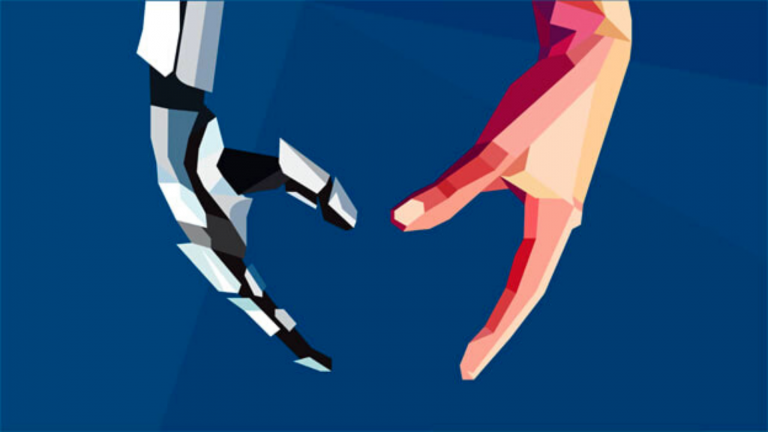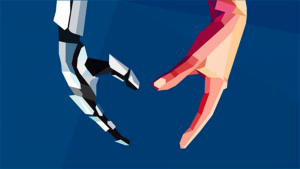 Managing can be a challenging task for organizations, and it is okay to take outside help. For such situations, technology can play-acts as a power booster, and tools like Empmonitor can help you do so. You may find many employee monitoring tools in the market. Empmonitor is one of the best computer monitoring software you will come across.
This computer monitoring software is a perfect fit for macromanaging because this helps employers or managers to operate from a certain distance so that employees can work autonomously by keeping in mind under constant supervision. Isn't that amazing!
It is the core reason you should definitely go for it, as transparency is a good policy that goes a long way.
Empmonitor can single-handedly bring problems to an end by keeping an eye on every activity of the employees. It will give you a better knowledge about the status of the employee's tasks, clock-in and outs, breaks, and all the other activities they perform on their computer systems. 
Here is what Empmonitor has to offer you with monitoring computer activities :
Empmonitor offers a good deal of features, giving you access to their systems with this screenshot monitoring of their work so that you can use them to boost their productivity and understand any difficulties they face while working.  It displays the employees' web surfing history so you can see if they're using the internet for work purposes or using the company's WiFi to stream videos and accessing social media during working hours.
EmpMonitor software runs in the background and is not visible in the program or task manager. Thus it is invisible to insiders with nefarious intentions to leak or hack your company's essential business data. It also allows you to see what your employees are typing on their laptops or computer systems, helping you to gain insight into internal employee communication.
EmpMonitor also shows you when your staff is working online. This activity monitor can change the course of management by making it better and effortless for both employees and employers. You may find several free computer tracking software in the market- but are you sure that they will give you what you want? On the other hand, we can go on and on with the features of Empmonitor as what they offer us at a budget-friendly price is totally worth it. 
Also check our other blogs 

How Social Media eCommerce Marketing Is Impactful ?

Instagram Ad Hacks For E-commerce : Do They Really Work?

Productivity vs Efficiency : 05 Tactics To Boost & Balance It
Fringe Benefit Of Macromanagement 
To get a clear vision about macromanagement, let us go through and see what it brings to the table.
Created Stress-free Zone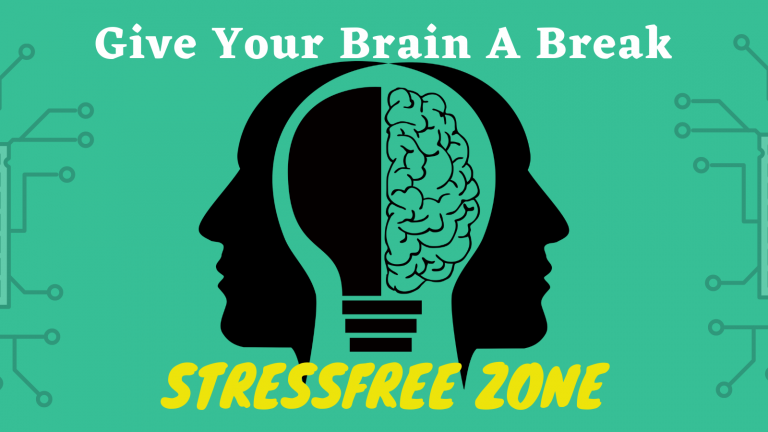 Macromanagement helps in creating a more comfortable work environment. Employees have the flexibility to stay focused on their own goals and duties rather than thinking about their manager's perspective. While knowing that employees will expect, giving them more autonomy allows them to complete their tasks at their own pace. 
Although meeting deadlines and goals are still as essential as it was before. But now, employees who work under a macromanager are under less pressure, which can help them stay up ahead and more focused than micromanaged employees.
Better Room For Creativity
Employees hold more leeway to attain their own innovative ideas when they operate in a less hands-on setting. Employees have more freedom to think about a problem and find unique solutions rather than working within their manager's constraints. Learning to solve problems is an essential ability for any professional. Thus giving staff the freedom to figure things out on their own is beneficial.
Self-Reliant Working Environment Using Computer Monitoring Activities
Apart from having some help and supervision is vital, macromanagers encourage employees to be more self-reliant. Employees with macromanagers solve problems on their own rather than relying on their manager for every solution. They have more freedom to depend on themselves and their coworkers rather than their boss. Employees have the freedom to concentrate on specific jobs and abilities that they desire to excel in.
The Key Is Trust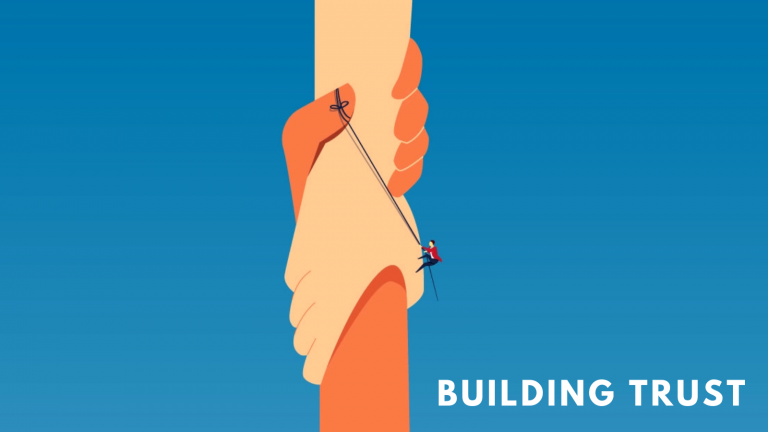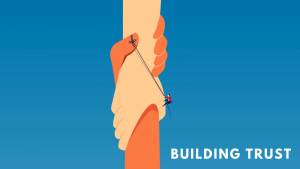 Employees value managers who can rely on them to complete their tasks. Employees can conduct their work in the sequence that is most convenient for them. The thing that comes behind this high degree of trust is that employees get more responsible and accountable. Treating your team members as adults is a sign of respect and can help you achieve your goals. Managing your employees as adults demonstrates respect and can aid in the development of a stronger team.
Go For The Bigger Picture
Micromanaging is detrimental when it comes to organizational productivity, as we have seen. Micromanagement may be better for supervising new employees or employees who make the same mistakes time & again- however, macromanagement is better for managing large teams or trusted staff in the long run.
While macromanaging, there may be times that you will find yourself surrounded by difficulties with the work of your employees, so this might be the perfect time for monitoring computer activities so that you can speed up the work and give your employees the best solution possible.
So, if you want to be more productive, you can count on this blog.