Workforce Management Software ( sometimes called WFM software/ workforce management tools, sometimes called WFS) are modern-day digital tools created to support and manage the day-to-day operations of the workforce.
For informed decisions on your staff, employers need to gain visibility on business metrics to forecast labor demands, create work schedules, paid time off (PTO), track employee's activity, and manage the overall work operations.
To combat these herculean demands, organizations are adopting workforce management platforms, specializing in attendance tracking,  employee scheduling, onboarding, leave management, benefits administration, call center optimization, HRIS, time tracking, and payroll, to name a few.
Workforce management solutions come with many features to help users get the best out of the workforce. Some might specialize in professional services only, or some are jack of all trades, depending upon the requirement of a particular business environment.
WFS is part of the HR management suite or a standalone solution for firms without a traditional HR department. Self-service tools are also available in many WFM platforms allowing employees to check request day, PTO balances. ( without disrupting HR operations)
Few essentials of a good WFM solution are-
Track of employee's attendance and skillsets.

Workforce analytics capabilities.

Assistance with scheduling, PTO, and leave requests.

Allow users to estimate labor demand and workforce contingencies.
A top-performing workforce starts with the right tools, check our top workforce management software list to create a systematic resource that ensures smooth functioning like a well-oiled machine.-
10 Best Workforce Management Software
1.EmpMonitor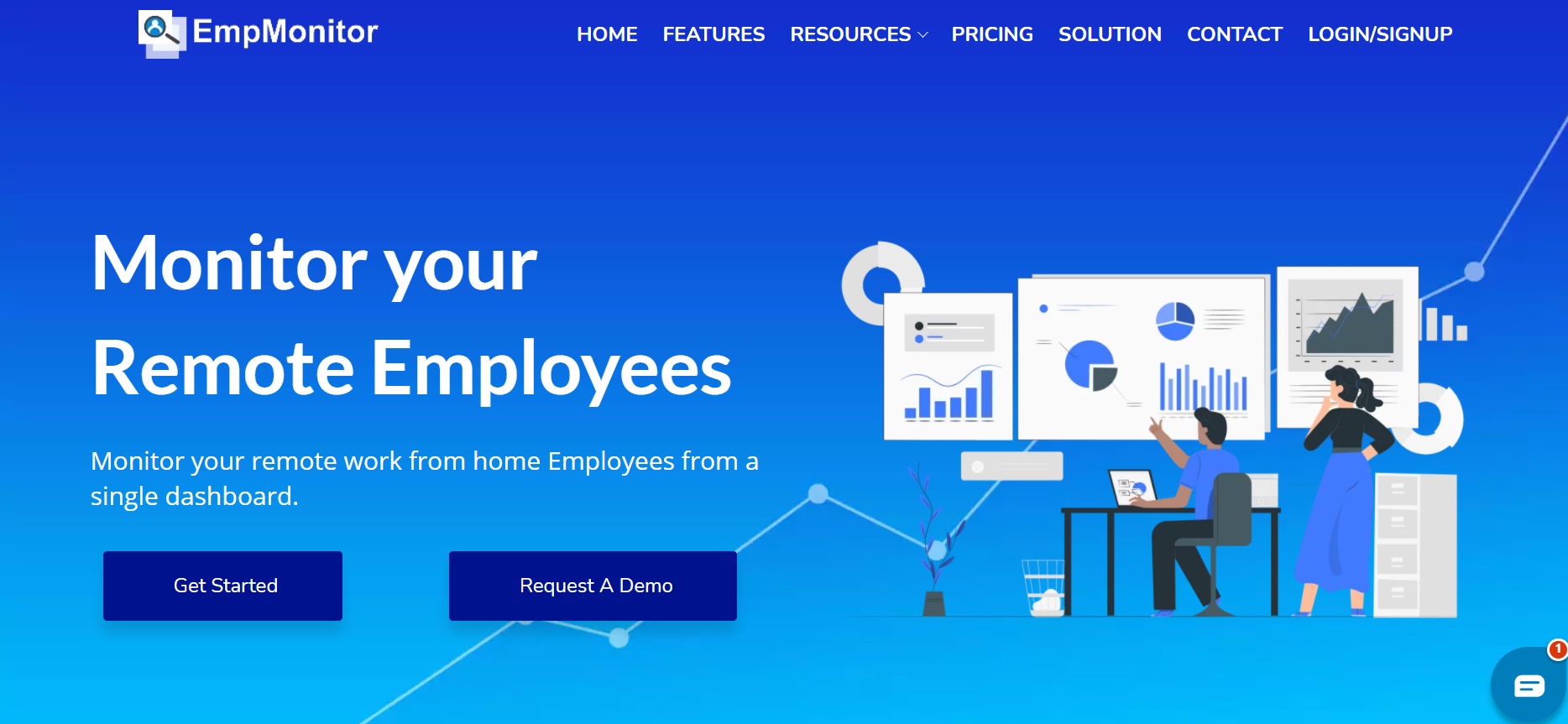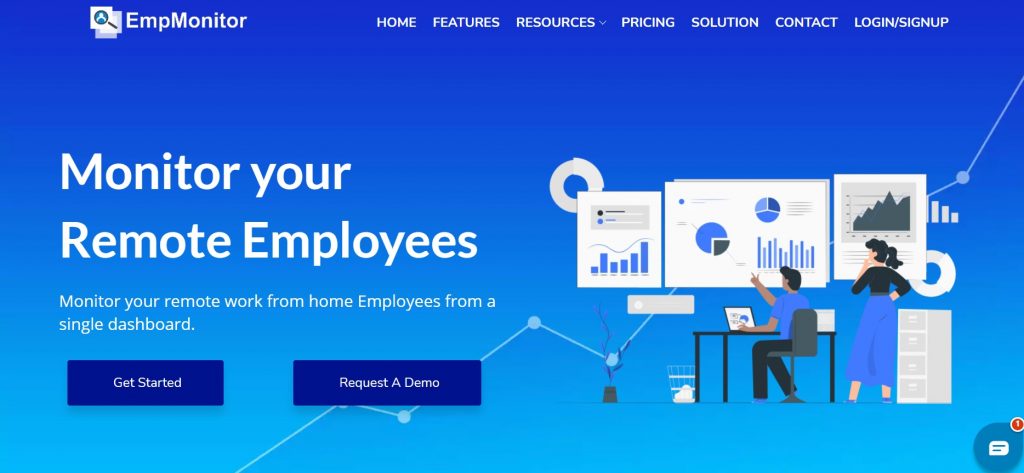 EmpMonitor is making organizations more productive, compliant, and secure with its AI-powered remote team management capabilities monitoring user activity from a centralized location.
This remote workforce management software is advanced, intelligent, and integrated to lower the risk, and you can access your account from any internet-enabled device from anywhere at any time.
It provides the liberty to view and manage the activities instantly for quick solutions in real-time.
EmpMonitor Key Features-
Time Management

User Management

Get real-time insights

Attendance management
2.WorkHub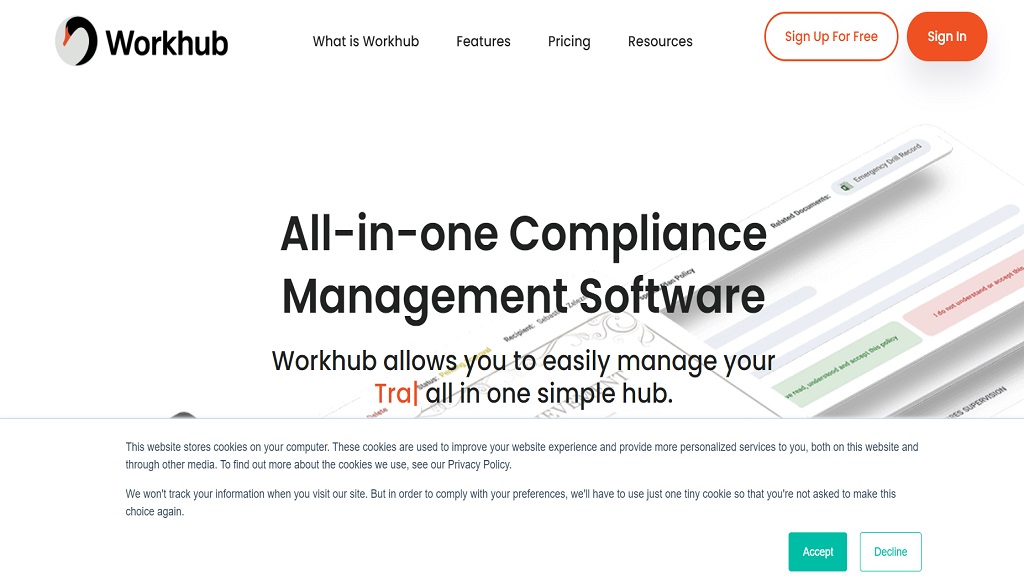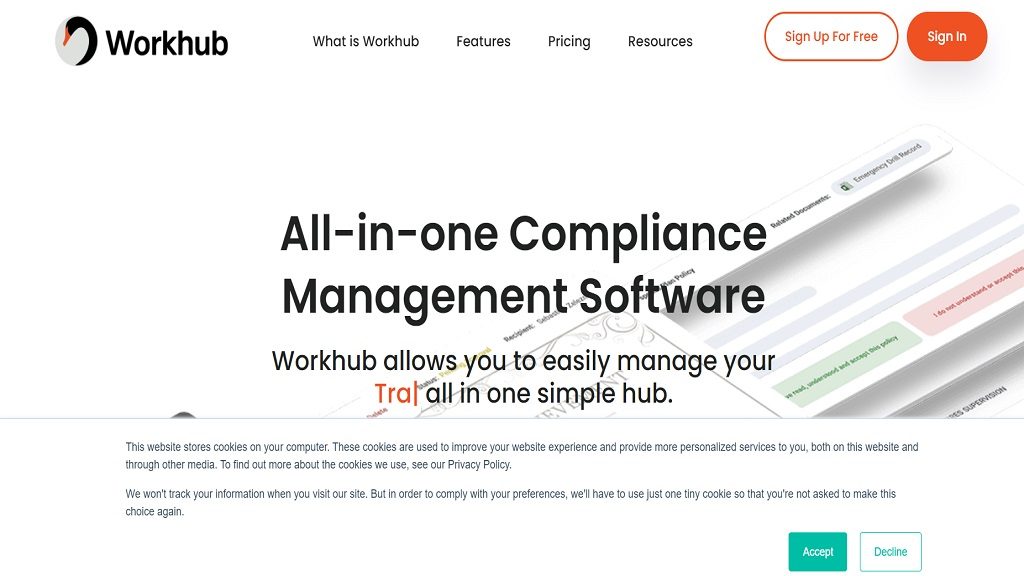 Workhub aims to improve the workflow and processes through its all-in-one compliance management software that includes all management apps necessary for companies of all sizes.
It serves as an operating system for organizations, more crucially, when work-from-home is the need of the hour.
With its all-encompassing software package, including apps, WorkHub appears to be the appropriate remote workforce management software with data security features.
WorkHub Key Features-
Attendance Management

Helpdesk Ticketing System

Video Conferencing Services

Employee Timeline
WorkHub continuously reviews its strategies, internal demands, checks on competitor's flaws for improvement to provide a better customer experience.
 Implementing WorkHub will provide you with the following benefits:
One-stop-shop for all employee management requirements

Affordability

Data privacy

Reliable support throughout your subscription
Also read- Whys and Benefits Of Employee Recognition for Businesses
3.Paylocity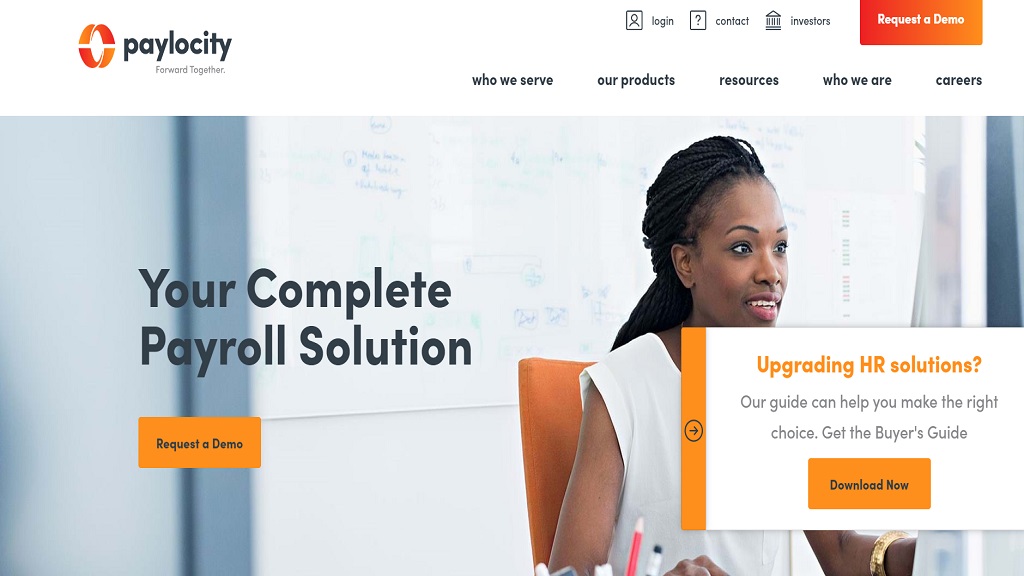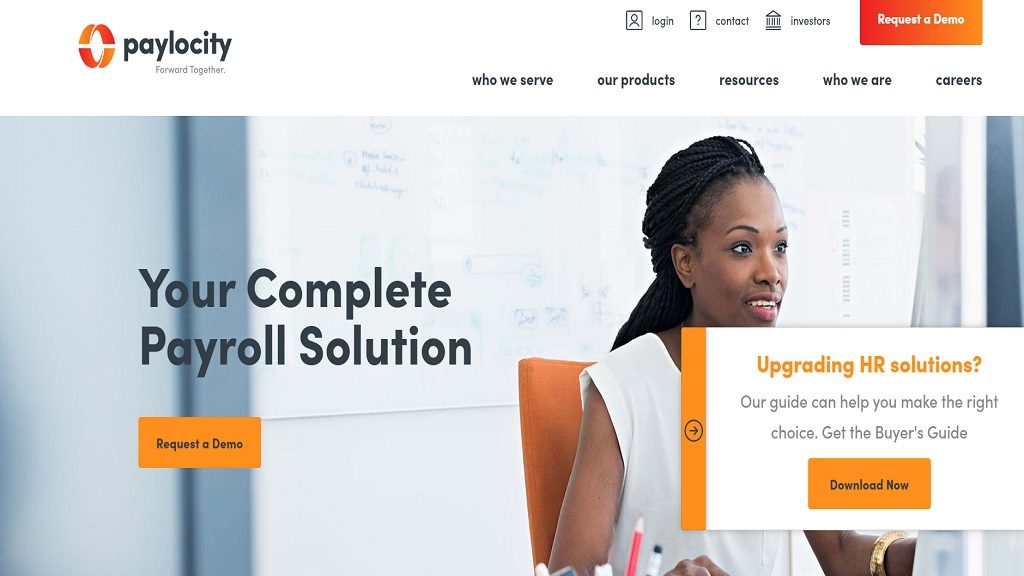 Paylocity is an all-in-one workforce management software, providing deep analytical insights on time, productivity, and attendance. It empowers your staff by removing human labor from monitoring and scheduling while lowering compliance risks and enhancing overall productivity.
HR professionals can use Paylocity to manage payroll benefits, workforce management, and talent utilization more efficiently.
Paylocity is an HR & Payroll company that cares about its client's success.
Paylocity Key Features-
All-in-one software

Payroll Management

Workforce management

User-friendly, comprehensive PTO tracking

Good employee onboarding 

HRIS functions

Strong mobile app with identical features to web
4.Paycom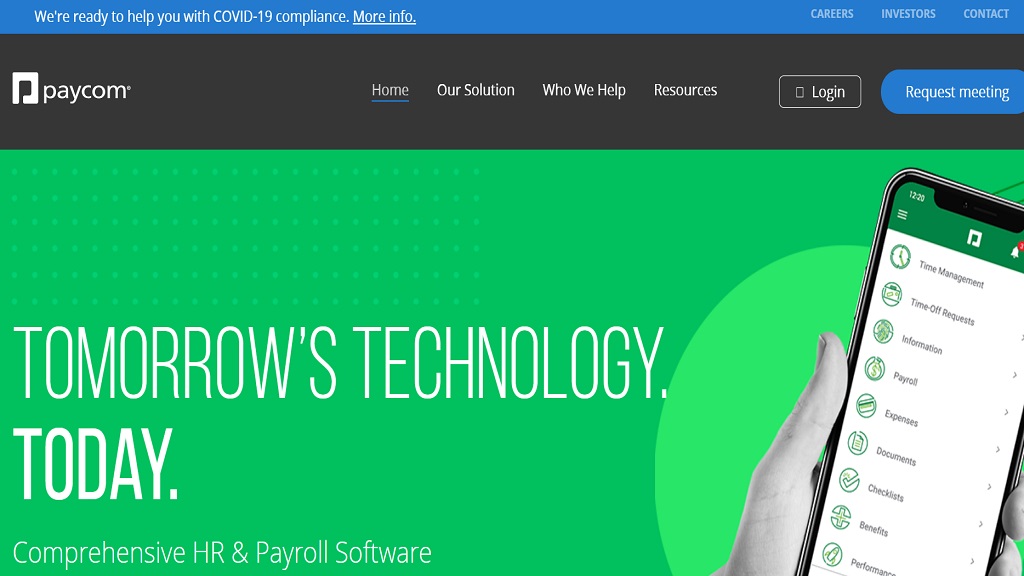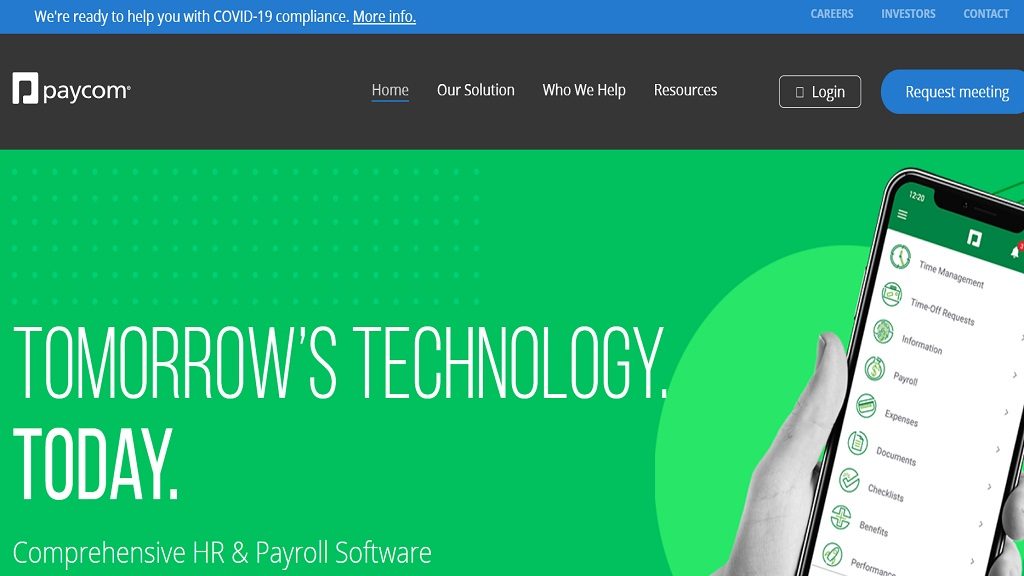 Paycom is the only workforce management software platform that provides a complete HR solution in a single database, removing the need for duplicate data entry and various system integration.
It provides a user-friendly HR & employee-driven payroll software taking care of all the requirements from hiring to retiring your workforce.
Through its self-service app, employees can request time off, clock in and out, do their payroll, and be accountable for the accuracy of their data.
Paycom Key Features-
Time &

Labor Management

Payroll

Talent Management

HR management

Talent Acquisition
5.Workday HCM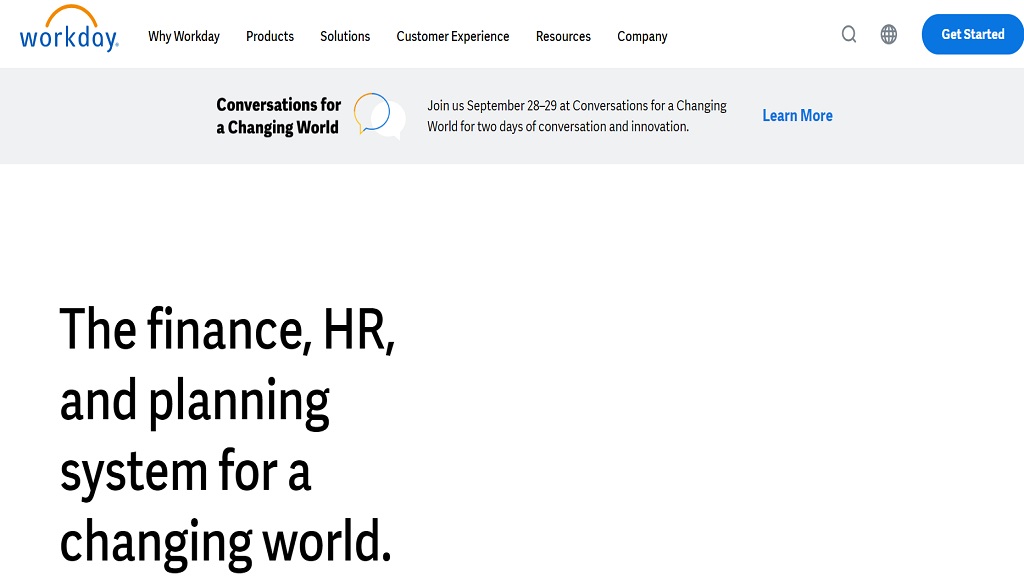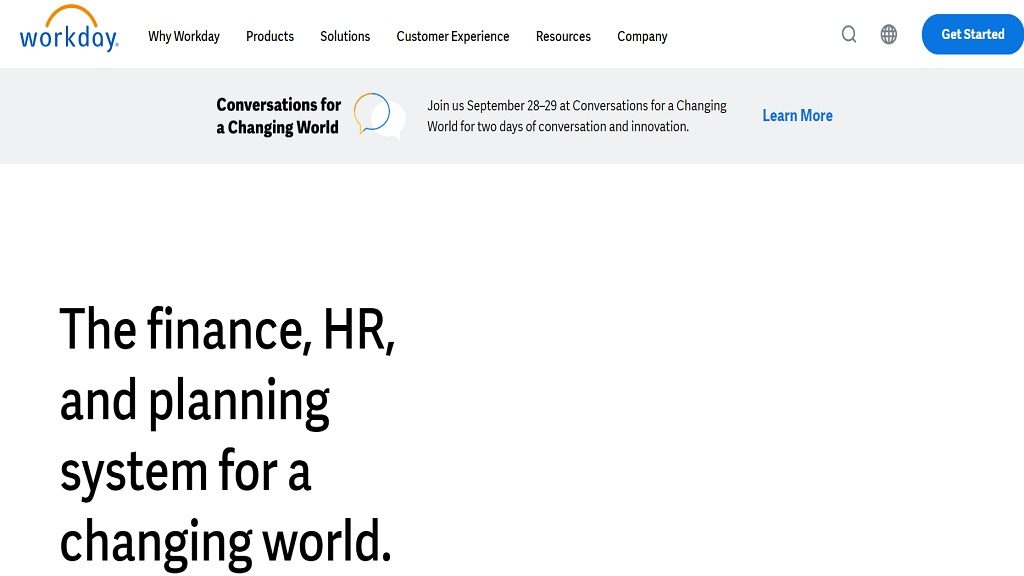 Workday human capital management helps HR teams to gain more visibility into workforce operations and prepare organizations for growth and expansion, enabling users to build strong teams by finding skilled workers through talent searching.
Workday HCM allows users to manage time-off and absence policies across global offices and take care of all operational needs from hire to retirement. 
It includes several HR features like- organization management, talent and performance management, and Workday Absence Management.
Workday HCM Workforce Management Software Key Features- 
Budgeting & Forecasting, 

Employee Lifecycle Management,

Performance Appraisal

Recruiting Management

Scheduling, 

Skills Tracking 

Time & Attendance
Also Read- Why do we Need Workforce Management Solutions to Grow?
6.Skedulo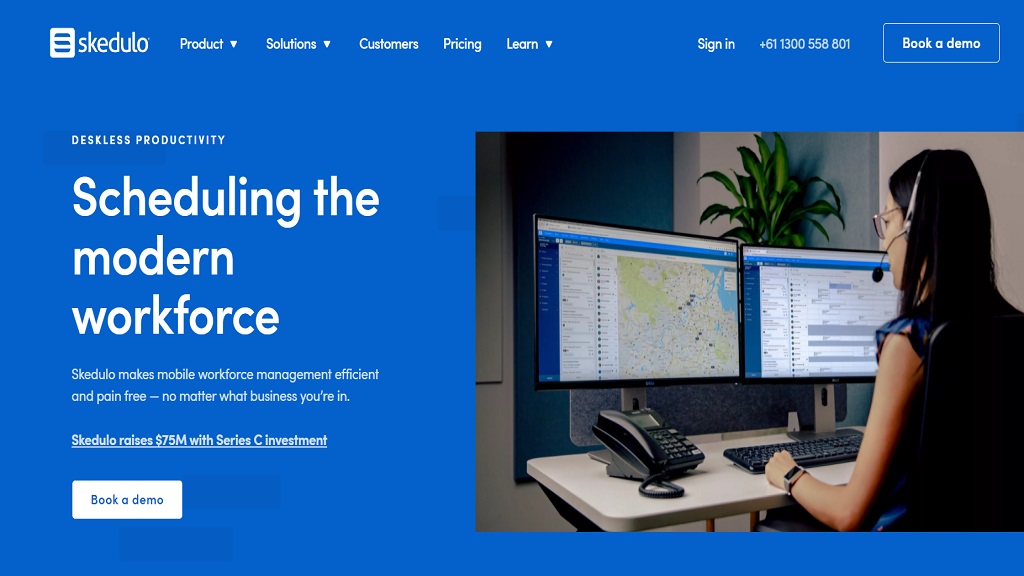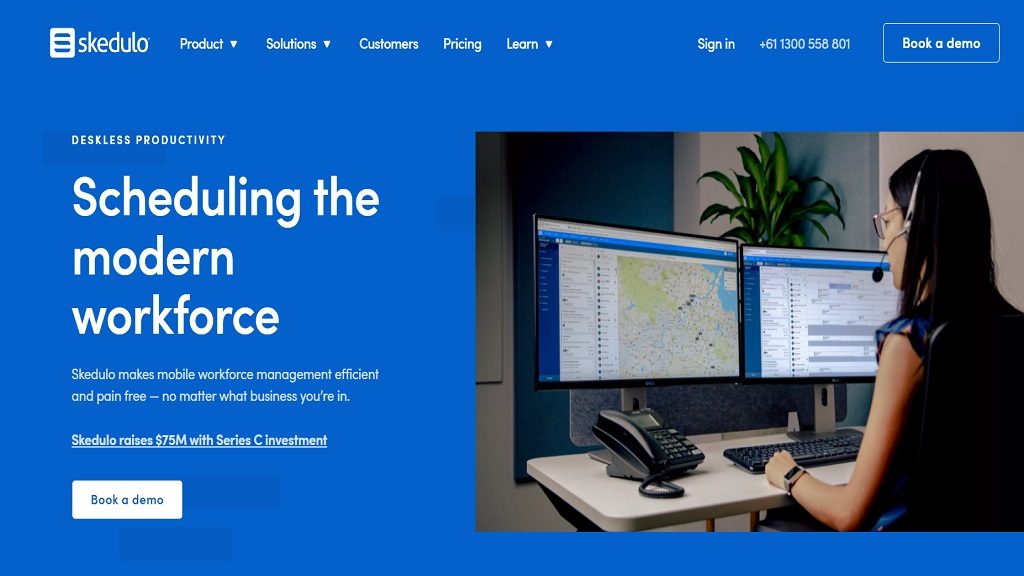 Founded in 2013, Skedulo builds deskless productivity software for more than 80% of the global workforce, who don't operate in traditional office settings, becoming a top-ranking remote workforce management software.
Skedulo's deskless productivity cloud is used by DHL, Sunrun, the American Red Cross, and hundreds of enterprises to book over 5 million appointments globally.
Additionally, it assists in simplifying scheduling, gaining visibility, and control over job scheduling and workforce utilization. 
It is an intuitive application reducing operational costs and helping employees perform better in their daily operations
Skedulo Key Features-
Time Management

Remote team management

Appointment booking

Analytics

Reducing Operational costs

Increased Efficiency
7.Zoho People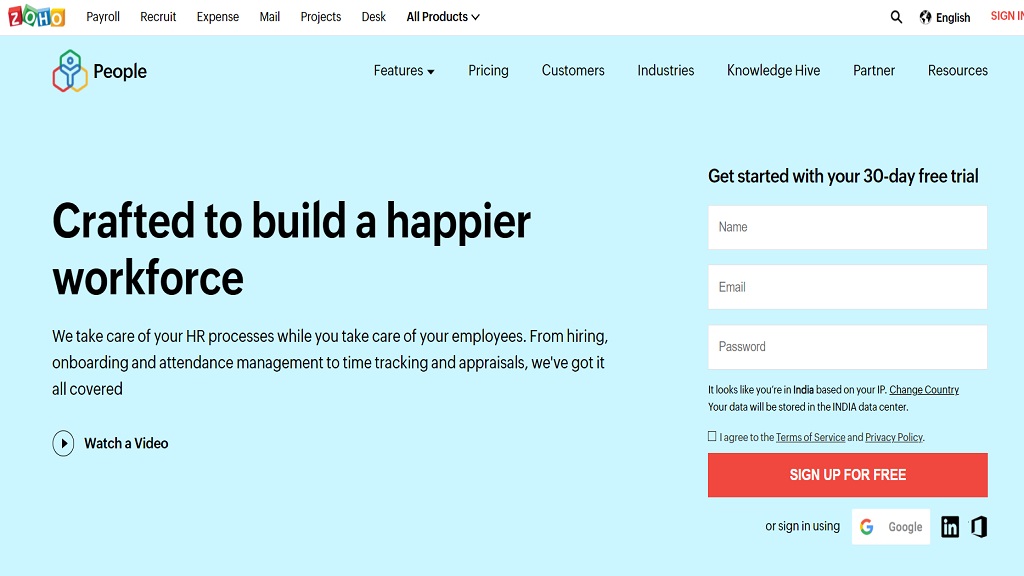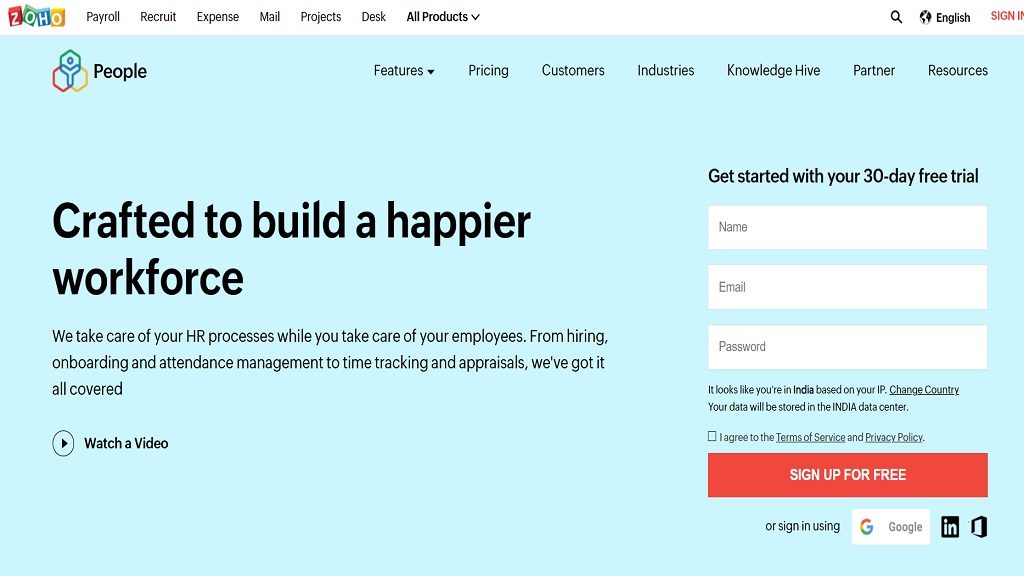 Zoho People lets you switch from the ERP system to the employee management system with great ease. Zoho People's intuitive and easy-to-use software helps manage employee attendance, time off, and timesheets efficiently.
It is an application that lets you maintain your employee database, manage your workforce and ensure consistency in overall HR Processes by reducing HR workload instantly.
Also, you can import data from a biometric device into the Zoho People system, where employees can apply for leave directly from the mobile app and can also log time, create timesheets and associate with your clients in Zoho CRM.
Zoho People Key Features-
Ease in HR processes

Reduced Workload

Increased Productivity

Workforce Management

Employee Lifecycle Management

Performance Appraisal 

Recruiting Management 

Scheduling, 

Time & Attendance
Also Read- User Behavior Analytics 2022
8.Remote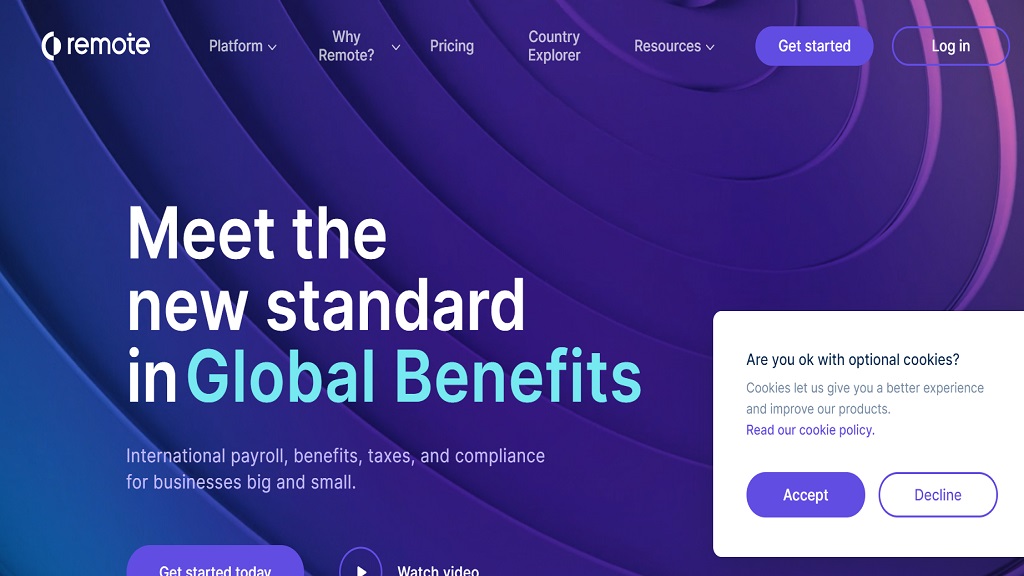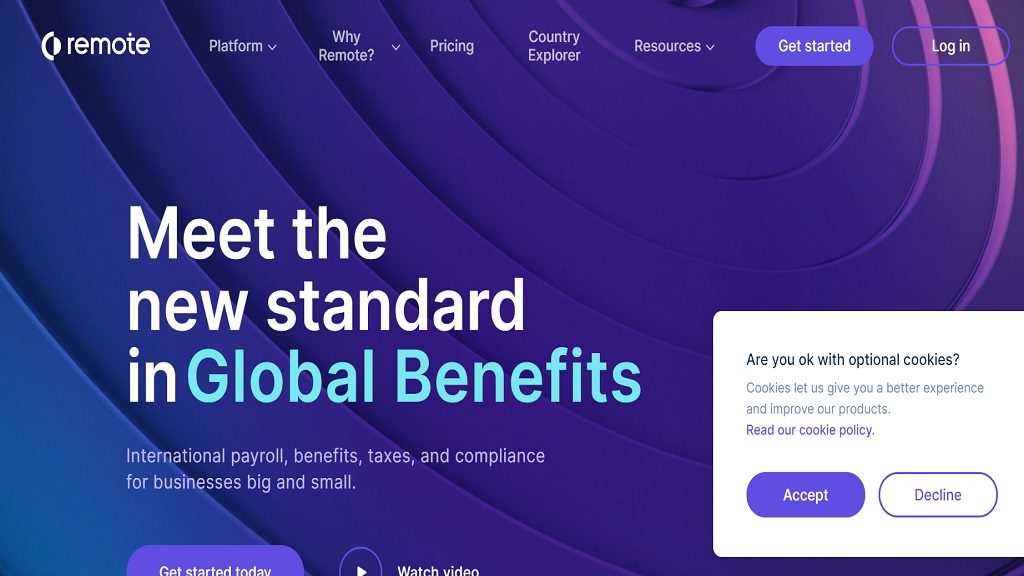 Remote offers an easy-to-use WFM solution for your global team while providing the strongest protections for your intellectual property. 
It helps companies of all sizes handle payroll, taxes, benefits, and compliance in countries around the world for a low flat rate.
 Remote have you covered with legal and HR experts in every country for your global employment solutions needs.
Remote Key Features-
Contractor payments in 170+ countries
EOR availability in 40+ countries (80 planned by 2021 end)
Localized contracts, benefits packages, and IP protection

Visa, immigration, and equity incentive planning support

GDPR and SOC2 compliant

24/7 customer and employee support
Taxes

Payroll

Compliance

Remote team management

Increased productivity

Intellectual Property
9. Uzio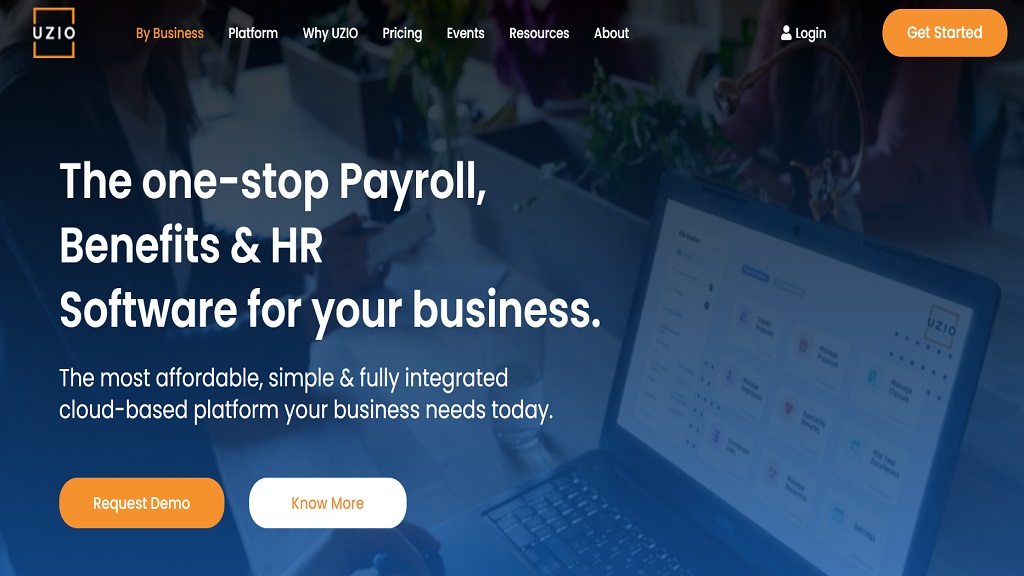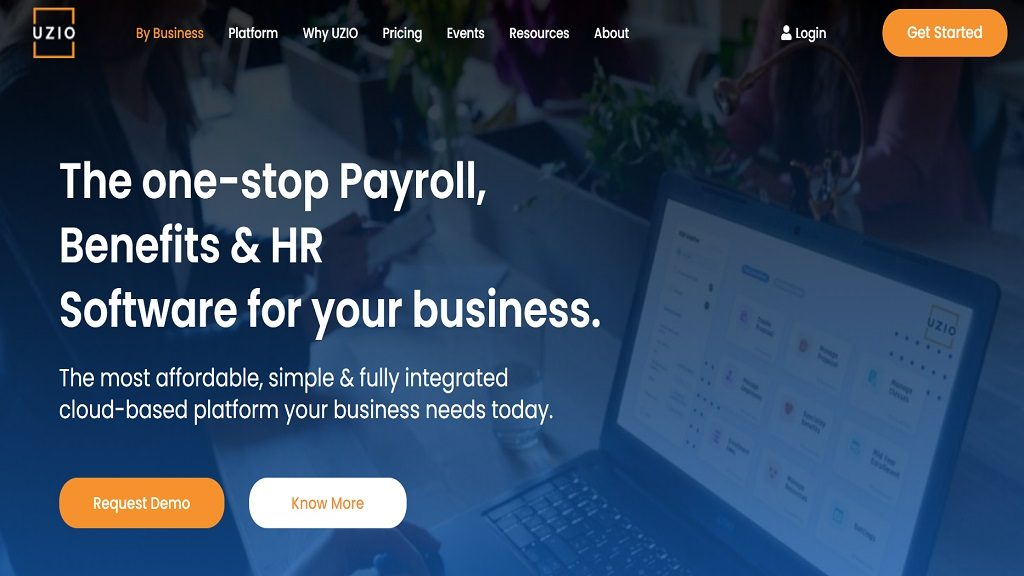 Uzio is a one-stop cloud-based most affordable, payroll benefit & HR workforce management software for your business that helps HR teams manage costs by going digital in all aspects of daily operations. 
It automates the paper-based administrative tasks overwhelming HR reps, centralizes HR, payroll, benefits functionalities, sorts out all needs from onboarding to off-boarding, and increases overall efficiency.
The modules in the premium suite integrate well with each other, and any information gets updated across the platform in real-time.
UZIO  provides a self-service platform for employees to check pay stubs, benefits status, vacation accrual, and other details and equips you with payroll, HR,  and management-related tools, including legal protection and compliance. 
Furthermore, they let you customize your workforce solutions from $4/user/ month per module and offer a demo and a 30-day free trial.
Uzio Key Features-
Flexible pricing, only buy features you need

Easy to use and setup

Competitive pricing with ample feature

HR

Payroll

Time tracking

Legal protection

Cloud-based platform

Free trial
10.BambooHR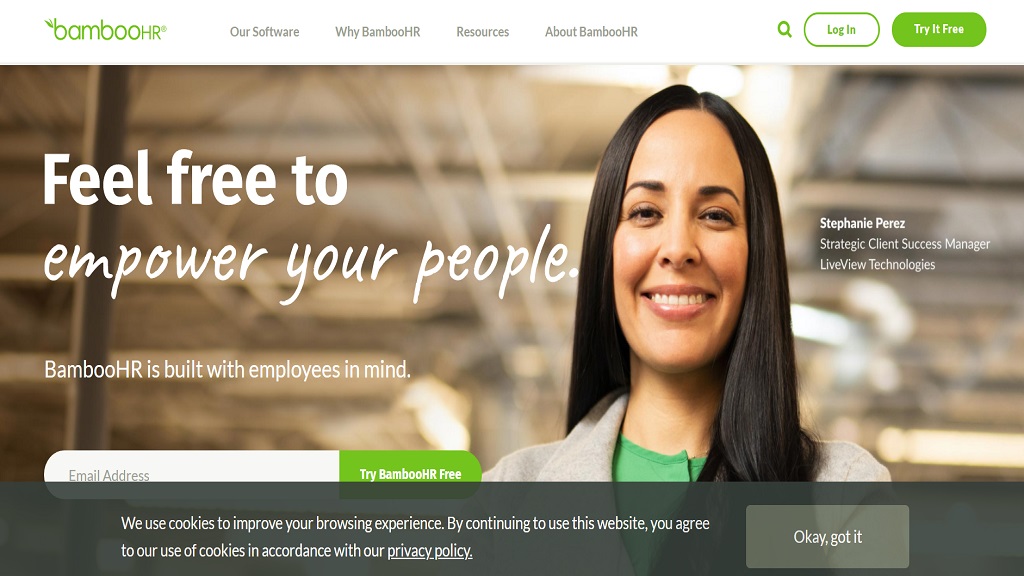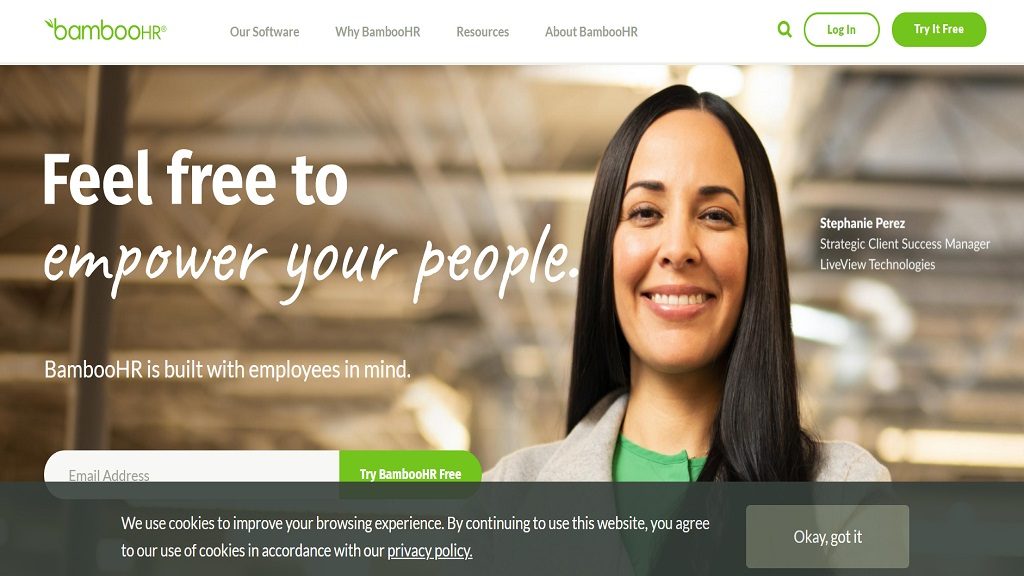 This HR software with a heart, focuses on people and not the processes, is made for small and medium businesses. They proudly call themselves the number 1 (SAAS) Software- as- a- service provider company by providing online HR software for businesses that have outgrown spreadsheets.
BambooHR is an intuitive,  cloud-based, affordable software for growing companies to track and manage employee information in a personalized Human Resources Information System (HRIS). 
 Some of their famous clients are- Fitbit, Fab, FreshBooks, Klout, and Squarespace, among others in 70 countries worldwide.
Bamboo HR Key Features-
Increased productivity

HR solution

Cloud based

Affordable

Intuitive
Latest offering from Team Emp-
WFM Software Comparison Criteria
User Interface (UI):

Workforce management needs UI functionality to support HR departments and intuitive employee self-service when necessary. Therefore, the interface should operate in real-time, streamline navigation, and display aesthetic and modern workflows.

Usability:

Large-scale WMS training incurs additional labor costs, so the software should be easy for the remote workforce and HR management to use. Also, timely, thorough, and accessible training should be made available with regular customer service assistance.

Integrations:

WFM software is usually just one cog in a large SaaS machine, so it must be able to integrate (plug-in or API) with popular apps for staffing, task lifecycle automation, budgeting, employee time, and clock-in tools, and artificial intelligence. 

Value for $: Workforce management software

pricing should be flexible and transparent for large enterprises and small businesses alike.
Wrap Up
It's advisable to carefully choose your workforce management software as per your business needs, considering every company has a different set of project requirements.
A platform with few apps in the kitty cannot be a one-stop solution for workforce management. If you merely need an HR-related solution, go for HR payroll software, and if you require additional services, choose accordingly.
EmpMonitor helps you build an effective, productive workforce by providing real-time updates. Use it now-