Due to COVID19, more and more businesses and entrepreneurs, and project managers prefer to work from home and are looking for ways to manage their remote teams effectively. However, project management with a remote team is not an easy task, and you have to take the help of specific tools to ease your work. Below we will list some easy-to-use tools for all the project managers to track their team productivity.
Hit The
Play

Button To Listen to the Podcast:
EmpMonitor
EmpMonitor is at the top of our list because it's one of the best Project Management and team member tracking tools. It is more feature-rich than any other tool present in the market. We will see some of the features of EmpMonitor, which makes this tool a competitive tool when it comes to team member tracking and project management.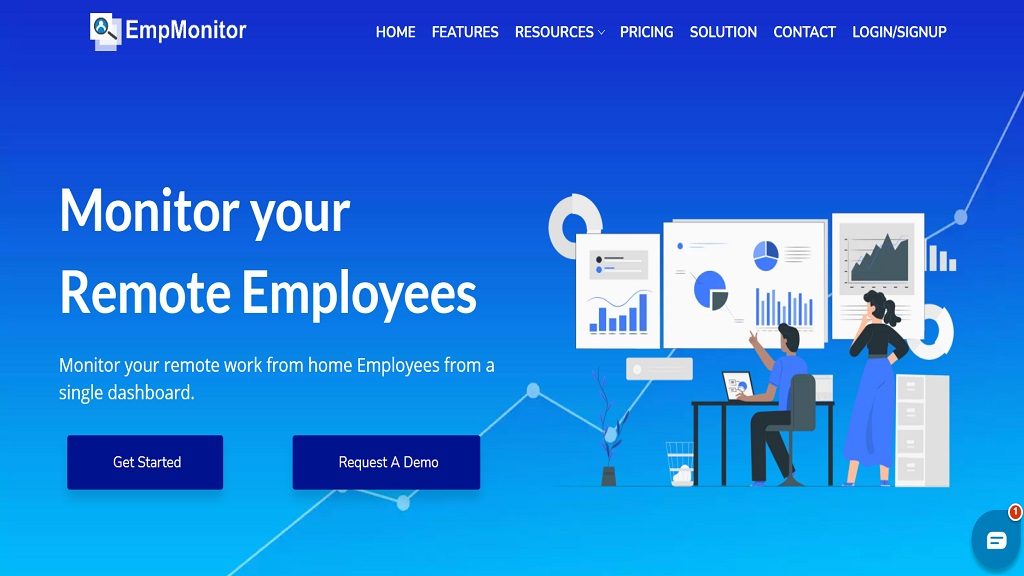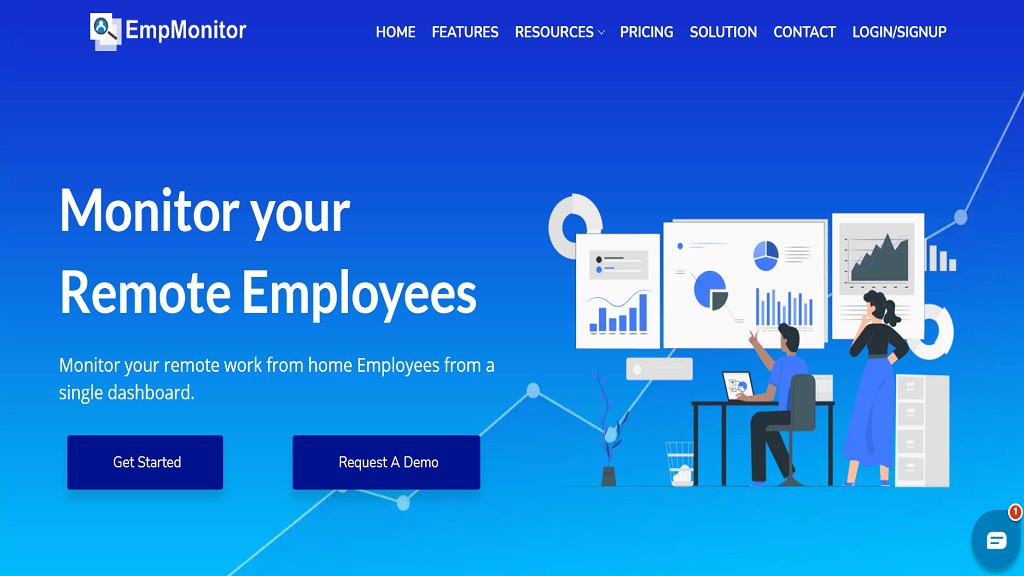 Monitors Employees:

 EmpMonitor captures and records the productivity of every team member working remotely.

Keep an eye on employees:

 EmpMonitor automatically takes screenshots at regular intervals and records all the screen activities.

Secure:

 EmpMonitor is a safe and secure tool, and it also blocks all kinds of insider threats. This tool review, record and analyze threats from time to time.

Triple Productivity:

 EmpMonitor Pump up your productivity levels by eliminating the rest hours and idle activities.

Time Management:

 EmpMonitor tracks the remote team's exact working and non-working hours, making it the best choice for employers looking for remote teams management tools.

Chat Monitoring:

 EmpMonitor also tracks the amount of time spent by employees on chat applications during their work hours which is essential while measuring productivity at an individual level.

Clients feature:

 EmpMonitor also monitors time spent on a client and client's project.

Powerful Reports:

 EmpMonitor provides clean and detailed reports and graphs showing your staff's performance and productivity. What else do you want from a productivity tool?

Web & Apps Usage Monitoring:

 EmpMonitor also tracks the most visited website URLs and Applications. So you can easily track your staff members if they are using social media or playing games during their work hours.

Payments:

 EmpMonitor automates all the payroll processes and payments with the clients too. It also automates the billing process. So it is an all one tool for all sorts of management related to remote teams.

All Devices:

 EmpMonitor is a cross-platform tool and is compatible with all devices and operating systems like Windows laptops, MACs, Android Devices, etc.

Integrations:

 EmpMonitor can be easily integrated with other popular accounting and managing tools to extend tool functionality. Integration is very smooth in this tool which makes it a better choice among other productivity measuring tools.

Alerts:

 EmpMonitor gives you an alert after every regular interval of time to avoid wasting time and increase productivity at the remote workspace.

GPS Tracking:

 EmpMonitor also tracks the exact location of your remote team members via their device and lets you know from where they are working. 

Off Track Reminders:

 EmpMonitor also alerts you to stay away from non-work websites during your work hours to achieve maximum productivity.

IP Safelisting:

 EmpMonitor also safelists IP addresses and allows team leaders to visit specific websites via white-labeled IPs.

Attendance Logs:

 EmpMonitor also keeps a record of your remote team members' exact login and logout time for the last seven days.

Track Breaks:

 It also tracks the total amount of time spent away from the working devices. So this tool is very efficient to track breaks during work hours.

Keystrokes:

 EmpMonitor also tracks the keys pressed by your remote team members while working in real-time.

Browser History:

 This tool keeps the device history of your team members safely on the cloud even if your remote team members clear their device history at their end.
Pricing
EmpMonitor has also very flexible and cheap pricing plans. EmpMonitor has also a free plan for up to 5 users. So when you are satisfied, only then you can go for paid plans.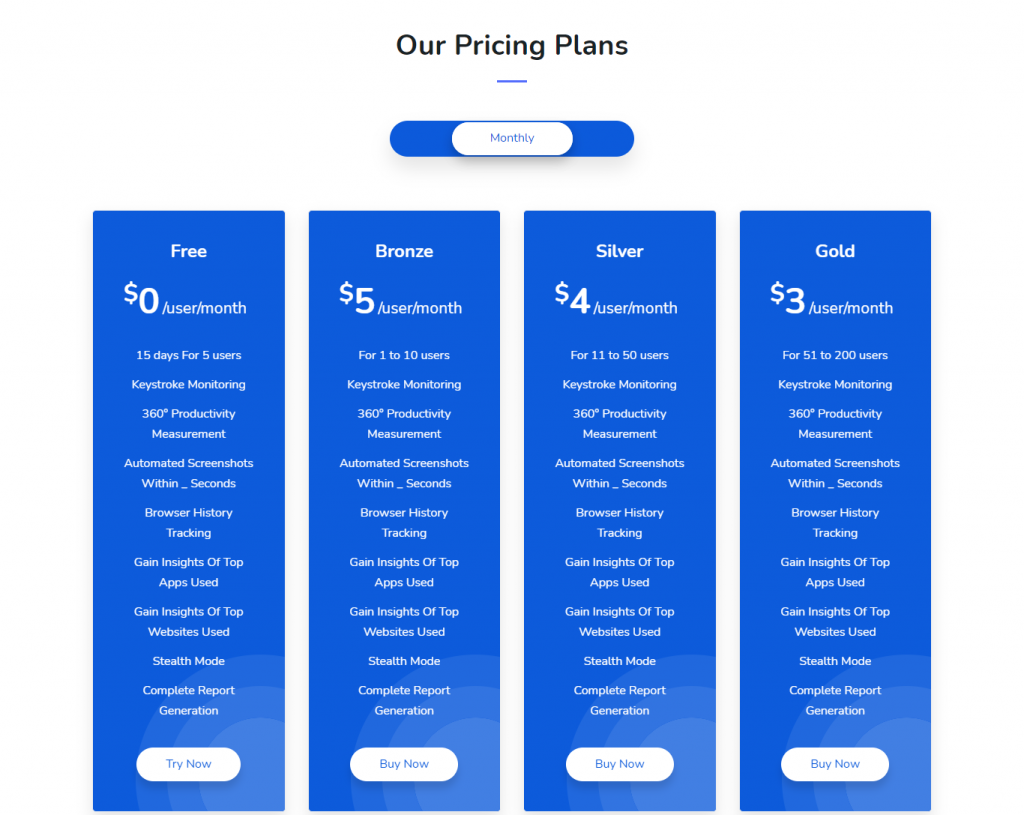 Toggl Plan
Toggl Plan is a great simple project management tool. Its simple and intuitive drag-and-drop interface makes it easy to plan projects, manage team workloads, and complete tasks.
It is easy to integrate with Slack, Github, Google Calendar, and other valuable tools. There is also a chrome extension that helps a lot.
Features of Toggl Plan
Project management with milestones and timeliness.

A clear visual view of everyone's work.

Straightforward collaboration with multiple team members for sharing files etc.

Plan and manage recurring tasks.

Time tracking on each task with toggl integration
Pricing
The free plan is also available for single users. Team plans start at $9 per user, per month (or $8 per user, per month, billed annually).
Trello
Trello is a board-based task management tool. Its best for teams that use Kanban or Scrum methodologies to manage projects.
Features
Manage tasks visually with Kanban boards and calendars

Link file attachments and checklists to tasks

Add due dates & custom fields to tasks

Available on Windows, Android, and MAC Operating System.

High-level security with two-factor authentication.
Asana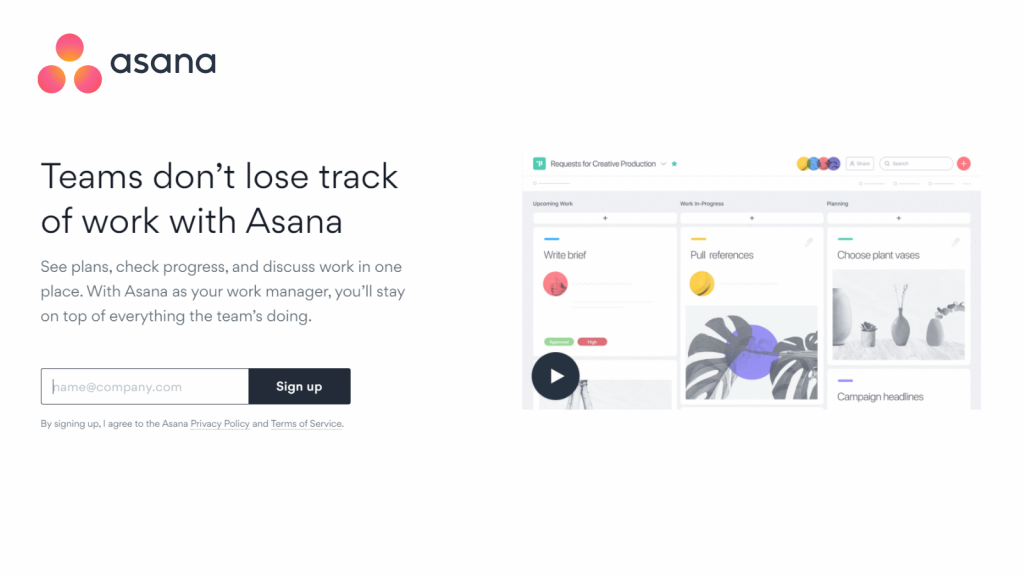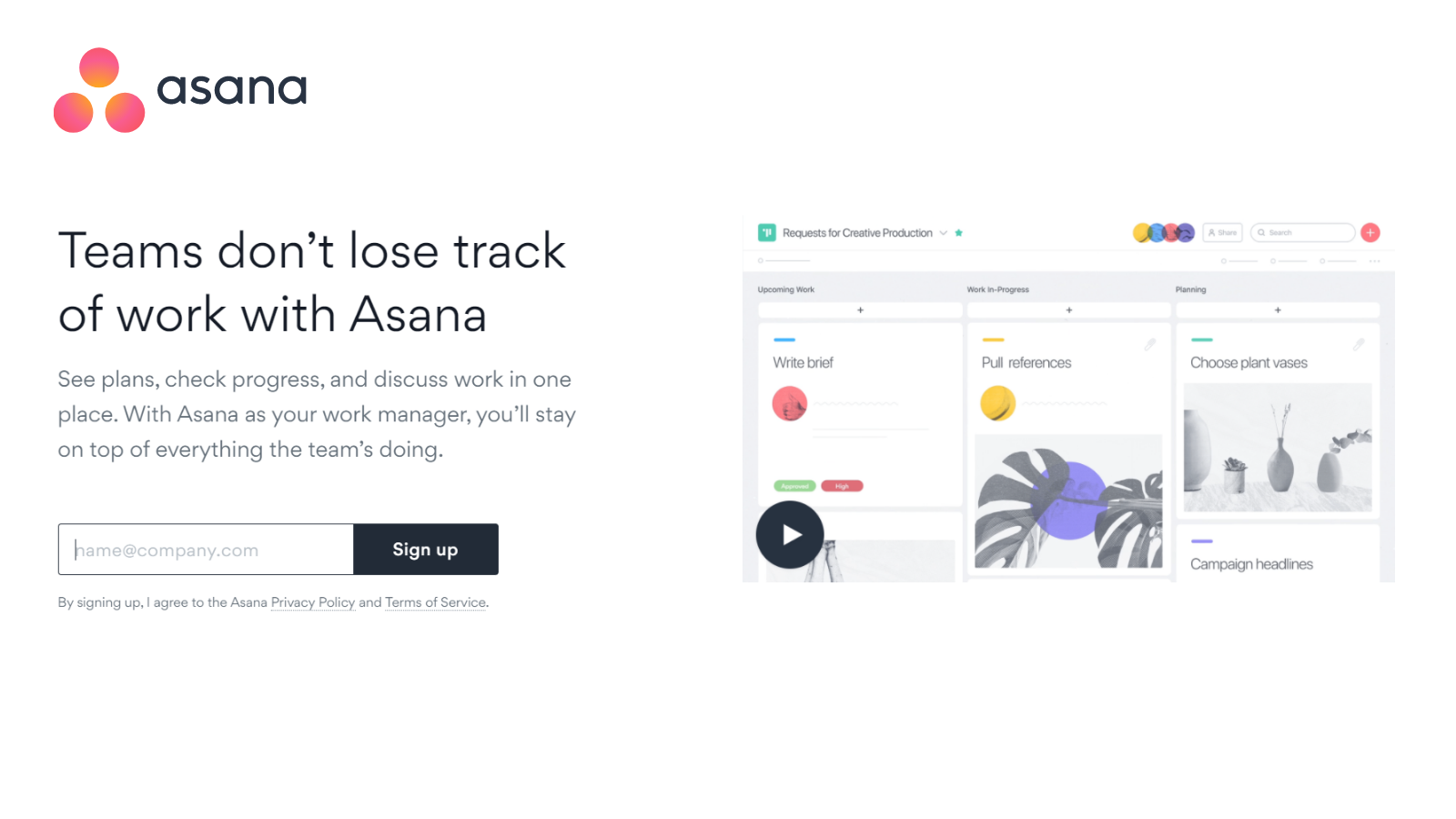 Asana is a complete project management system. It combines timelines, task lists, and boards to help get work done. Asana is very flexible in terms of integration with other useful communication tools.
Monday.com
It is a popular project management tool with all the necessary features required for project management like team workloads, tasks, etc. You can also use this tool to visualize progress using calendar and timeline views. Monday.com can also track time spend on each task.
Jira
This tool is best for projects using agile methodologies and agile project teams. Integration with other tools such as Confluence and Bitbucket is also easy and streamlined. This tool can also be integrated with UI / UX design software like Adobe XD, Figma, etc.
Microsoft Project
Microsoft Project can handle anything from small tasks to much more complex projects. In addition, users can monitor dependencies, resource management, and forecasting capabilities to map each project journey.
Features
Build a holistic view with timeline planning

Task and sub-tasks management to keep teams on track

Manage project budgets and workloads with timesheet tracking

Easily integrates with popular collaboration software like Microsoft Teams

Use PowerBI for detailed reporting
Basecamp
Basecamp is proposed as "the all-in-one toolkit for working remotely." However, Basecamp is a simple online project management software. It has no scheduling or task management features. Instead, it relies on Teamwork and simple to-do lists.
Teamwork
Teamwork strikes a balance between an easy-to-use project management tool. It offers many functions at the same time. This tool is for collaboration and uses dashboards, templates, and chats to save you time and effort during quick delivery.
Cascade
This tool has an effortless drag and drops strategic planning and execution feature. This tool is used to manage teams, projects, and Key performance indexes with ease. You can also use snapshots and a dashboard to analyze your team's productivity.
Zoho Projects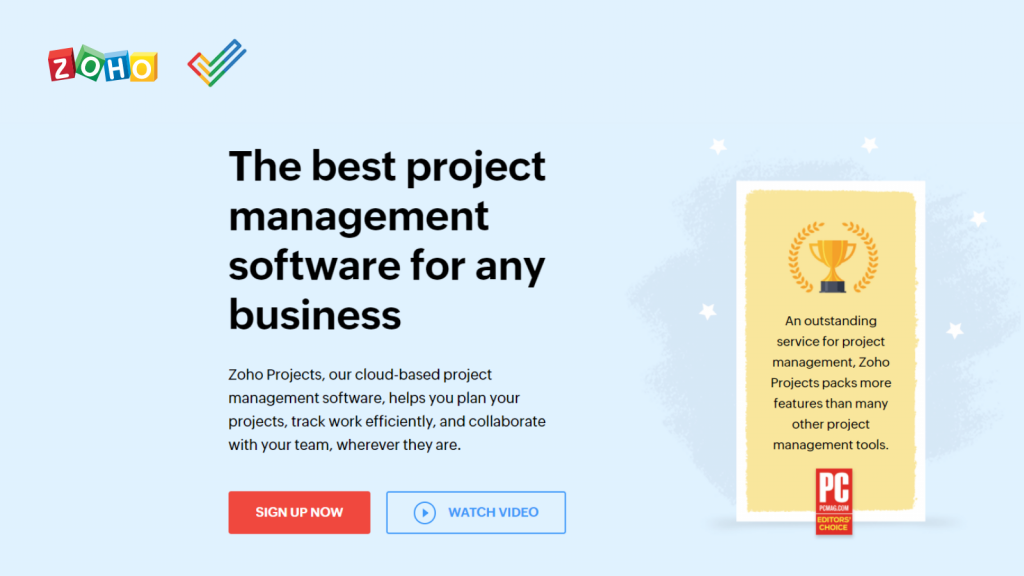 Zoho's product range is recognized around the world for its flexibility. And the project management solution of Zoho is no different. Ideal for business project management, Zoho Projects offers an integrated approach to timeline management. In addition, it has workflow automation and normalization functions. It is easy to integrate with other team tools like google drive and slack.
Wrike
Wrike combines a wide range of features with a smooth user interface. So get it all with Wrike: organize your project, manage resources or dashboard-based task management. Plus, it also includes enterprise-grade security features.
Workzone
Workzone is a general project management tool. It comes with project management actions, task tracking, scheduling, and resource management.
Smartsheet
Smartsheet introduces an Excel-like interface. In addition, it includes historical planning, resource management, and activity monitoring activities. In addition, it also can integrate various external tools.
Kanban Tool
Kanban Tools is a clean project-based system. In particular, for teams using the Kanban methodology. Plus, it comes with a customizable project dashboard.
ProWorkflow
ProWorkflow aims to facilitate collaboration. Especially for long-distance or remote teams. Comes with tasks, planning, and control. In addition, ProWorkflow is also integrated with several financial tools to manage project budgets.
Workfront
Workfront can be an ideal tool for managing large and complex projects. It comes with deadlines, task management, and resource utilization features. In addition, it has several ready-made integration options.
Podio
Podio offers a feature-rich platform for managing your project workflow. Project management is delivered through built-in task management and whiteboard task with beautiful, customizable reports in the dashboard. You can also deliver anywhere with the Podio app.
Agile
Agile is a unique project management software. Whether it's design, action, or design, Agilean has the flexibility to support the way your team works. Plus, it provides intuitive reports to track your progress.
Check Our Latest Posts:
3 tips for managing a remote team effectively
User Behavior Analytics 2022
Why Do We Need Workforce Management Solutions To Grow?
Conclusion
Project Management is not an easy task, but taking the help of some good tools can ease your work. Of course, all tools have some pros and cons, but all I suggest is to go with EmpMonitor as it has many features that other tools lack. In addition, it has very smooth integrations with other tools, which makes this tool more competitive than the other tools in the market. And yeah, ease of use is also a plus point.