Remote monitoring is becoming fairly popular nowadays. Many of the employees are implementing work from home when they can't come to the office.  
In such a situation, tracking or monitoring the employees' work becomes difficult. Remote tracking software was introduced to overcome this situation. It tracked everything a user or an employee did on a system and showed the report to the admin.
This made working from home or remotely acceptable and stress-free for the employer, as they can now track all the activities of an employee from anywhere.
If you are here, then that means you are looking for the best remote tracking software/tool. Don't worry, here is a list of top 11 tools with the help of which you can easily track remote staffs productivity. 
1. EmpMonitor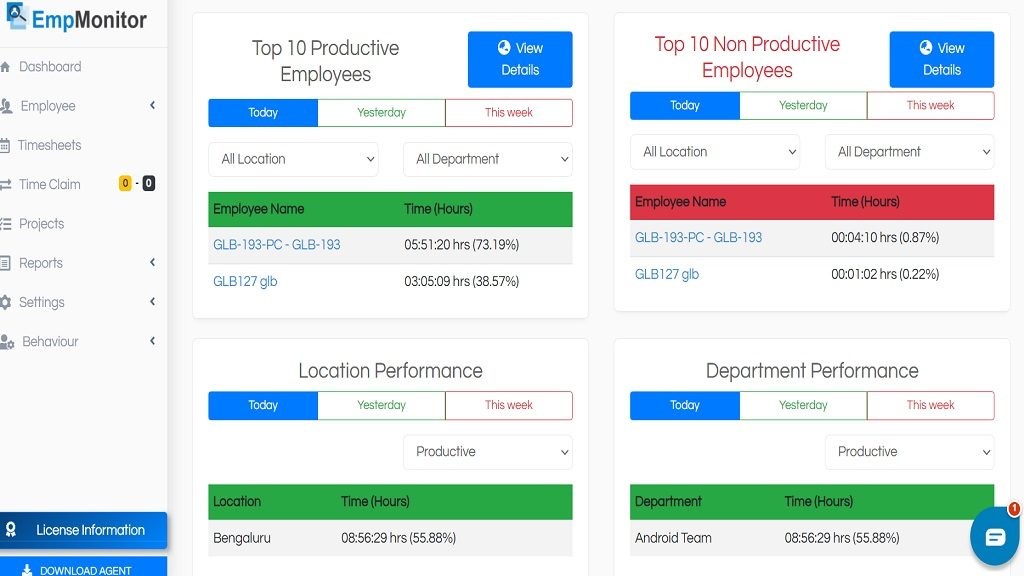 EmpMonitor is really helpful in tracking the remote staff. In my usage, I found it to be very beneficial as it had several quality features to track remote employees productivity like screen capture, browser tracking, apps used, and much more. 
How To Track Employees Activity Using EmpMonitor
1. Log in to EmpMonitor account. You'll be shown the dashboard –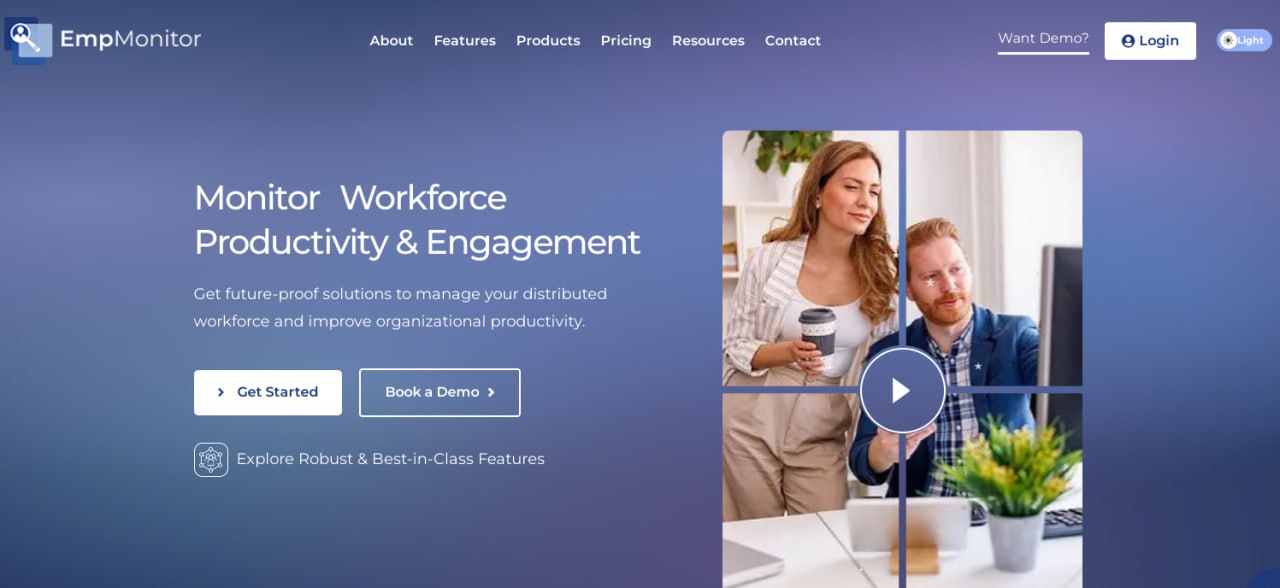 You'll see an overview of the productivity done by your team with the total number of employees working for you. It also shows who is present or online currently and who isn't.
2. Now, go to Employee Details and add employees by clicking on the Add Employee button.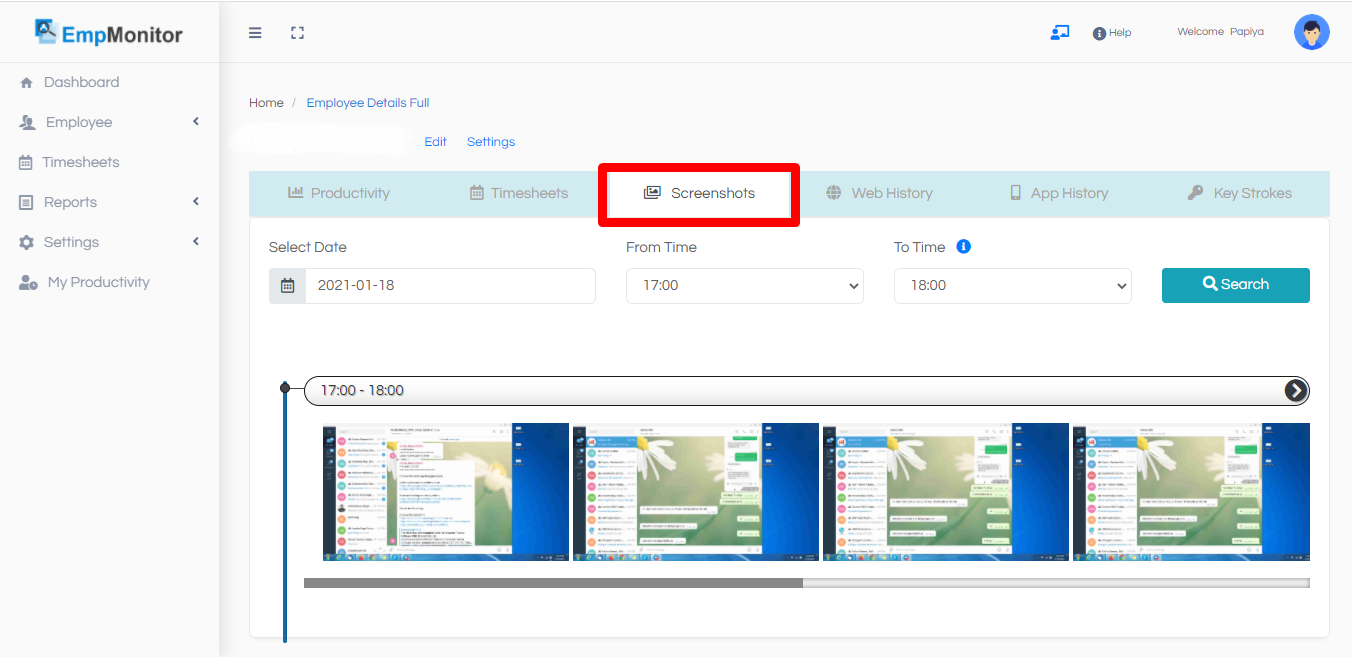 3. Once you click on it, you will show the following box –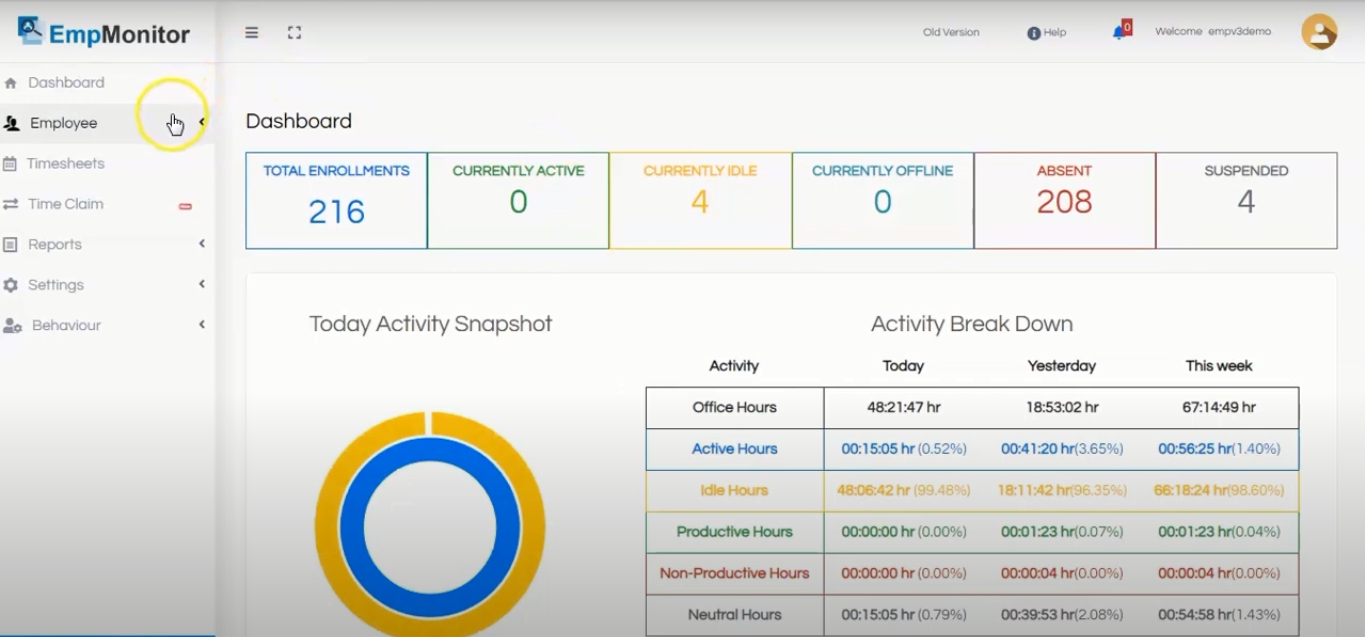 Fill in all the necessary details like name, email address, password, and then click on Add Employee at the bottom of the box. Do this for all your employees.  
4. Once done, you'll be shown all the added employees in this form –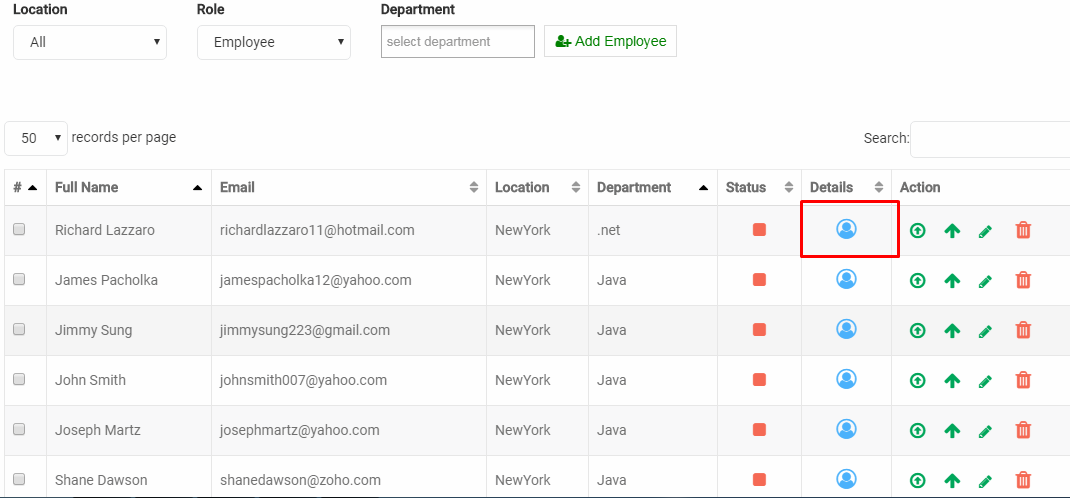 Here you can see all the details regarding an employee, sort of a general overview. If you want to know the information about each employee, then go to step 5.
5. For viewing the detailed report of an employee, click on the button shown below –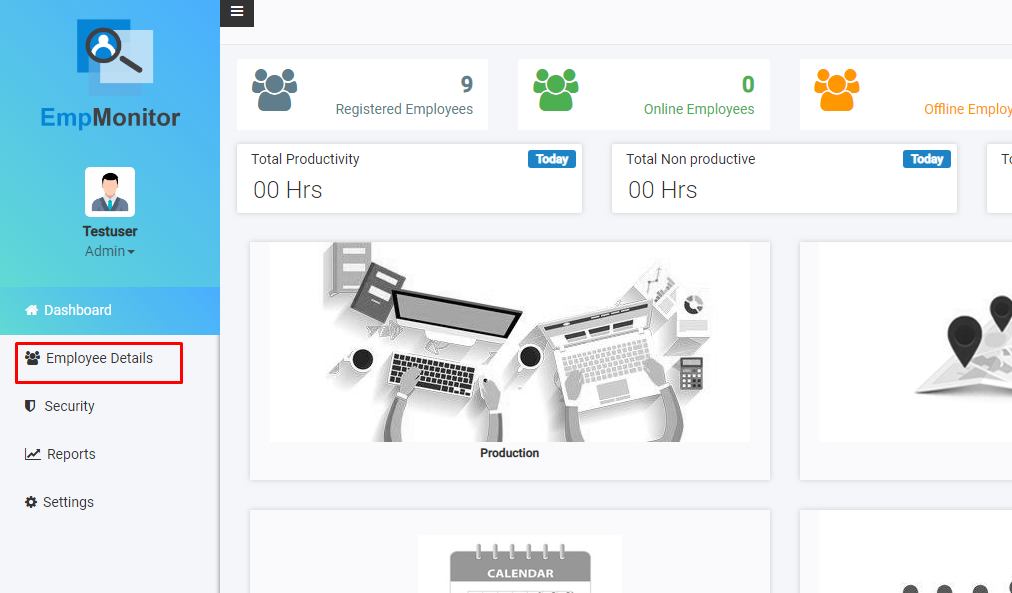 6. As you click on that button, you'll be redirected to a new page  –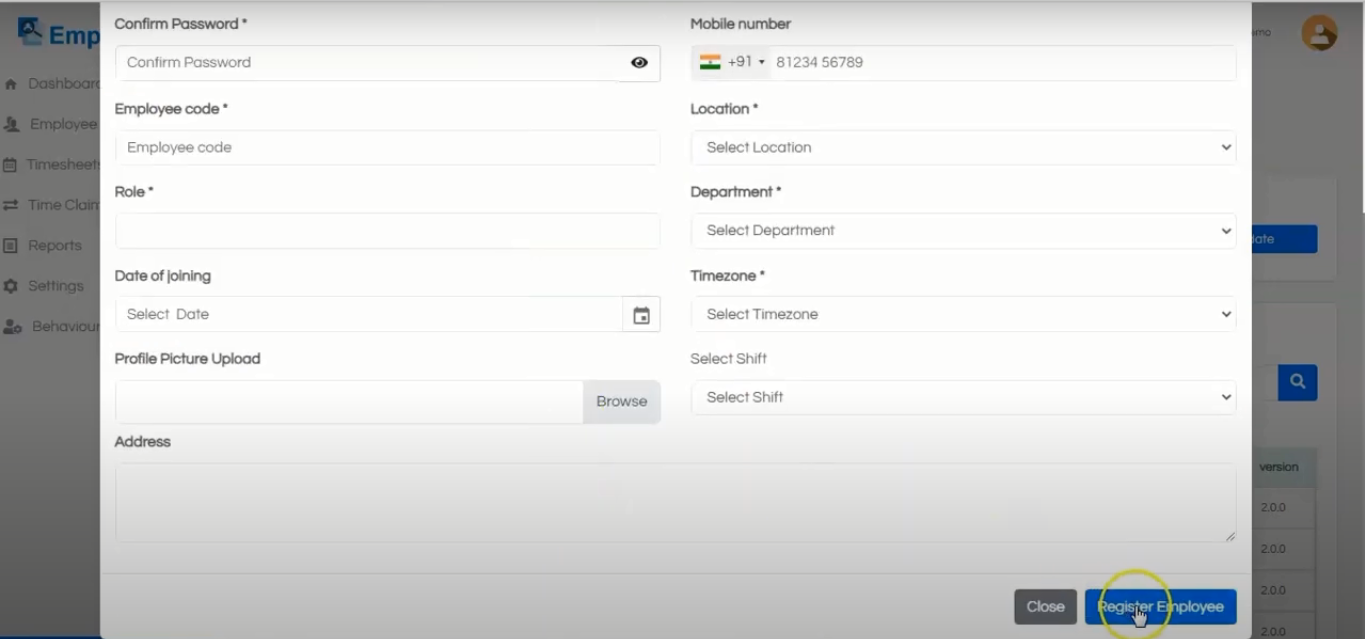 Here you'll be shown all the activities done by a particular employee. You can see the screen captures, top apps used, top websites visited, and much more. 
Here's A Video On How To Check Production of Employees With EmpMonitor –
Using these steps, you can track the productivity of your employees, whether they are working from home or the office.
2. Tickspot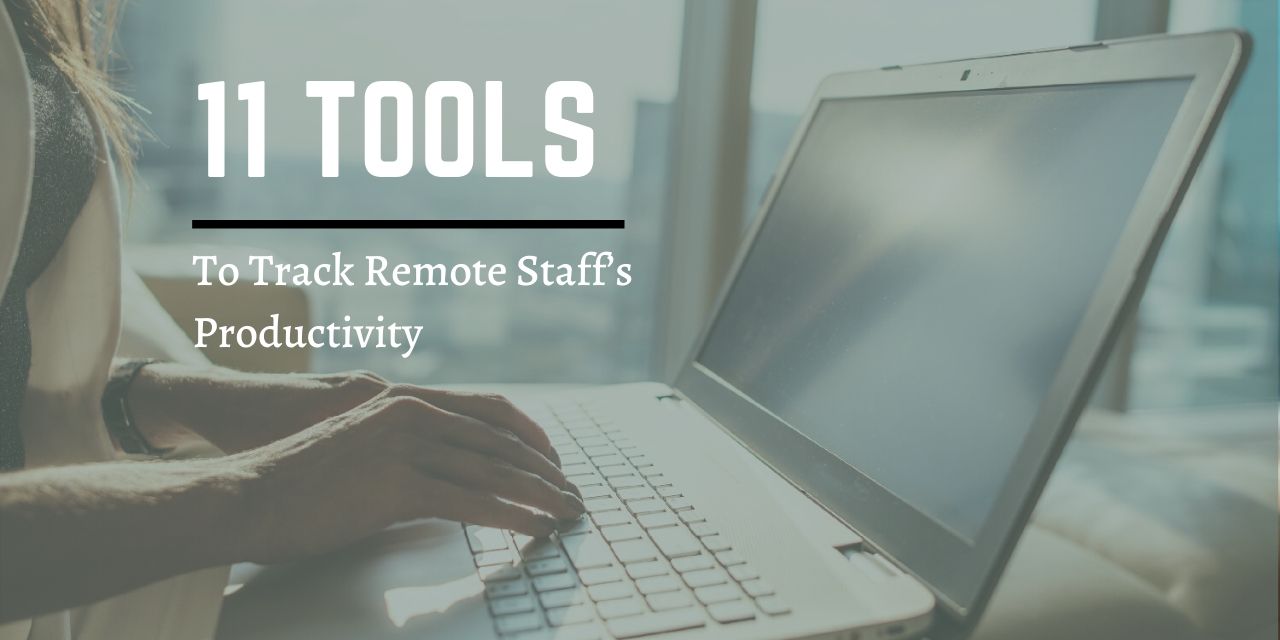 Tickspot works on the same principle but has different features. Its integration with Basecamp makes it more versatile. With the help of it, you can not only track productivity but can also track each project. And make sure none of them are running behind schedule.
3. Hivedesk
HiveDesk is a comprehensive tool to track employees. It provides features like automatic time tracking, automatic online timesheets, project tracking, productivity monitoring, and automatic screenshots.  
In my 15 days of usage, I found it really effective, especially the time tracking feature. As it helped me track the time of each remote employee working on different projects, which further helped me to create accurate invoices and payrolls. 
4. Time Doctor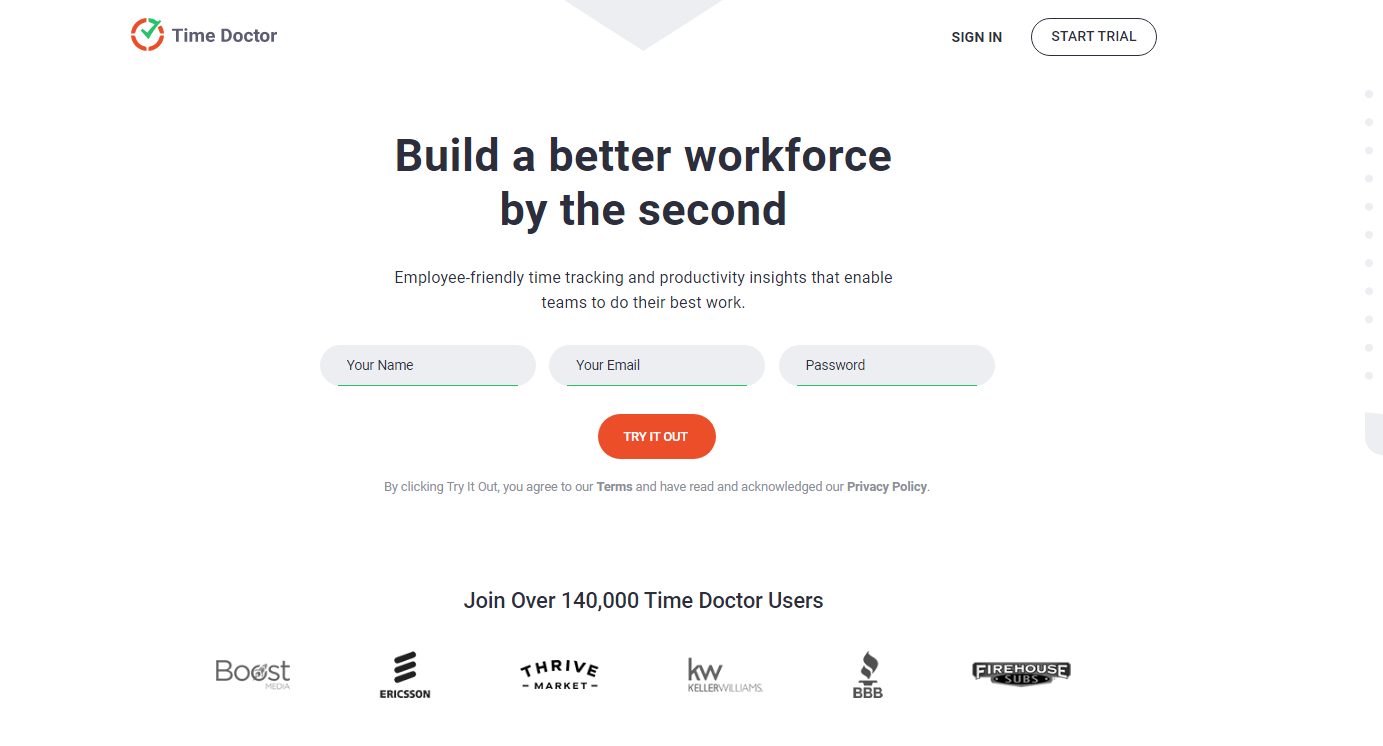 Time Doctor targets a wide variety of customers ranging from employers to freelancers. Its ability to track keystrokes and mouse movements is what really caught my attention. 
I have used it for a month and found it to be pretty accurate with all the data provided. The chat monitoring feature was really a plus point. Other than these features, payroll helped me to create accurate paychecks depending upon a person's work.
5. Veriato

Veriato has a different take on the whole employee tracking. It is divided into 2 parts naming – Veriato 360 and Veriato Recon. And it has the following features – Insider threat detection, employee monitoring, data loss prevention, forensic investigation, and much more. 
In my opinion, DLP (Data Loss Prevention) is the most useful feature of the lot, and it should be included in all of the employee monitoring software. As data is a very crucial part of any corporate and preventive measures must be taken to block it from hackers.
Click here to read about Insider Threat and Data Prevention!
6. Hubstaff
Hubstaff is the third most popular monitoring tool. The features it offers are – keystroke monitoring, employee productivity monitoring, time tracking, and much more. 
In my 30 days of usage, I find it useful. It had a very intuitive dashboard with all the necessary information. The screen captures were very useful as it gave a good overview of an employee's productivity. 
7. Basecamp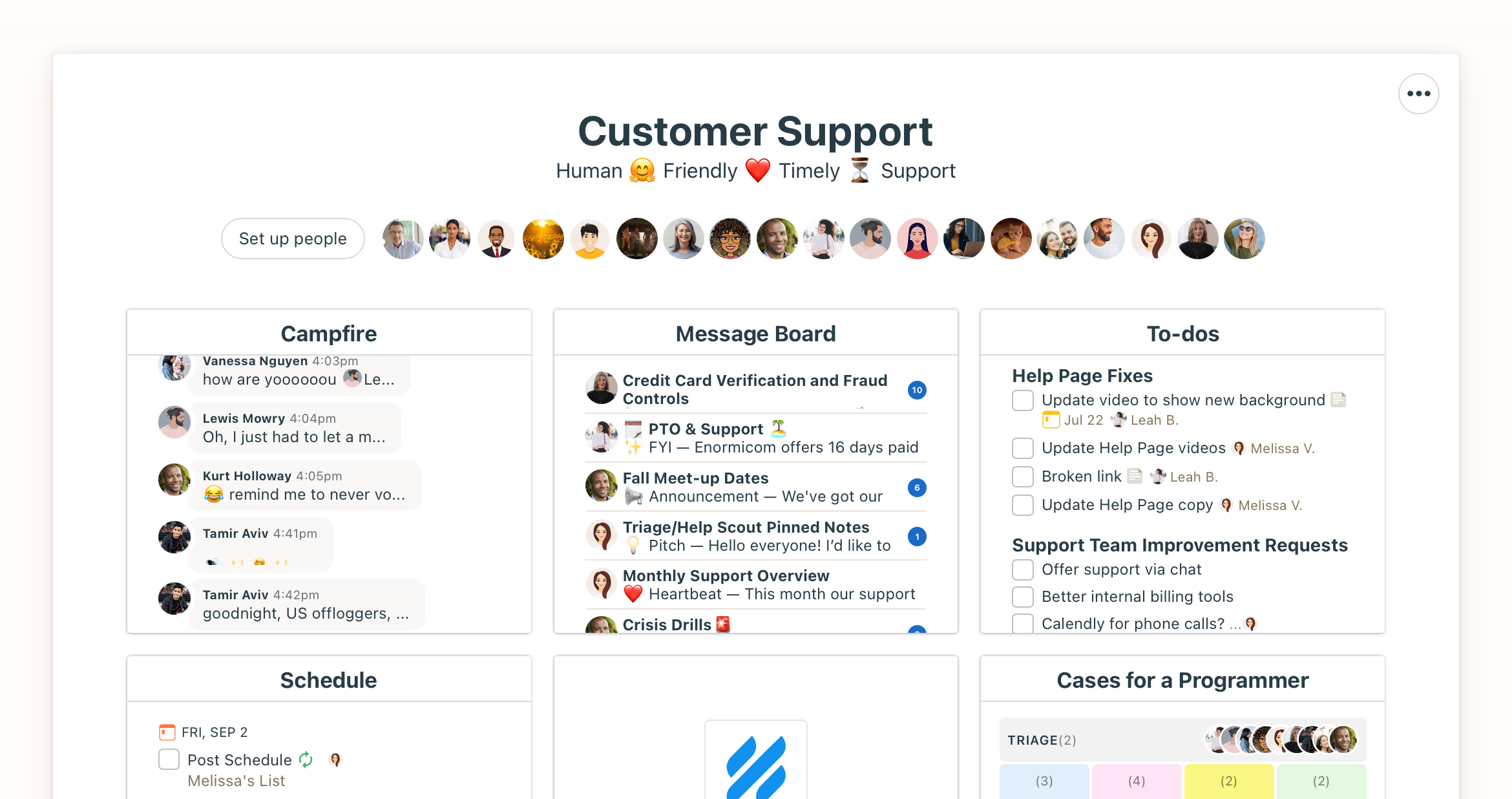 Basecamp is the best project management tool in the world. It offers numerous features that help you see the time login and logout time of an employee. You can also see how much time each employee is spending on a project and if they are working properly in a day or not.
8. InterGuard
InterGuard is perfect for tracking remote staff's productivity, as it lets you track all the activities of an employee from any end. I used it for merely a week, and this software helped me track whether all of my employees are working their full shift. 
9. ActivTrak
ActivTrak is also an astonishing employee monitoring tool, it's UI is very user-friendly, and every information is displayed appropriately. It also has a time tracking tool that monitors the amount of time an employee works. 
10. Teramind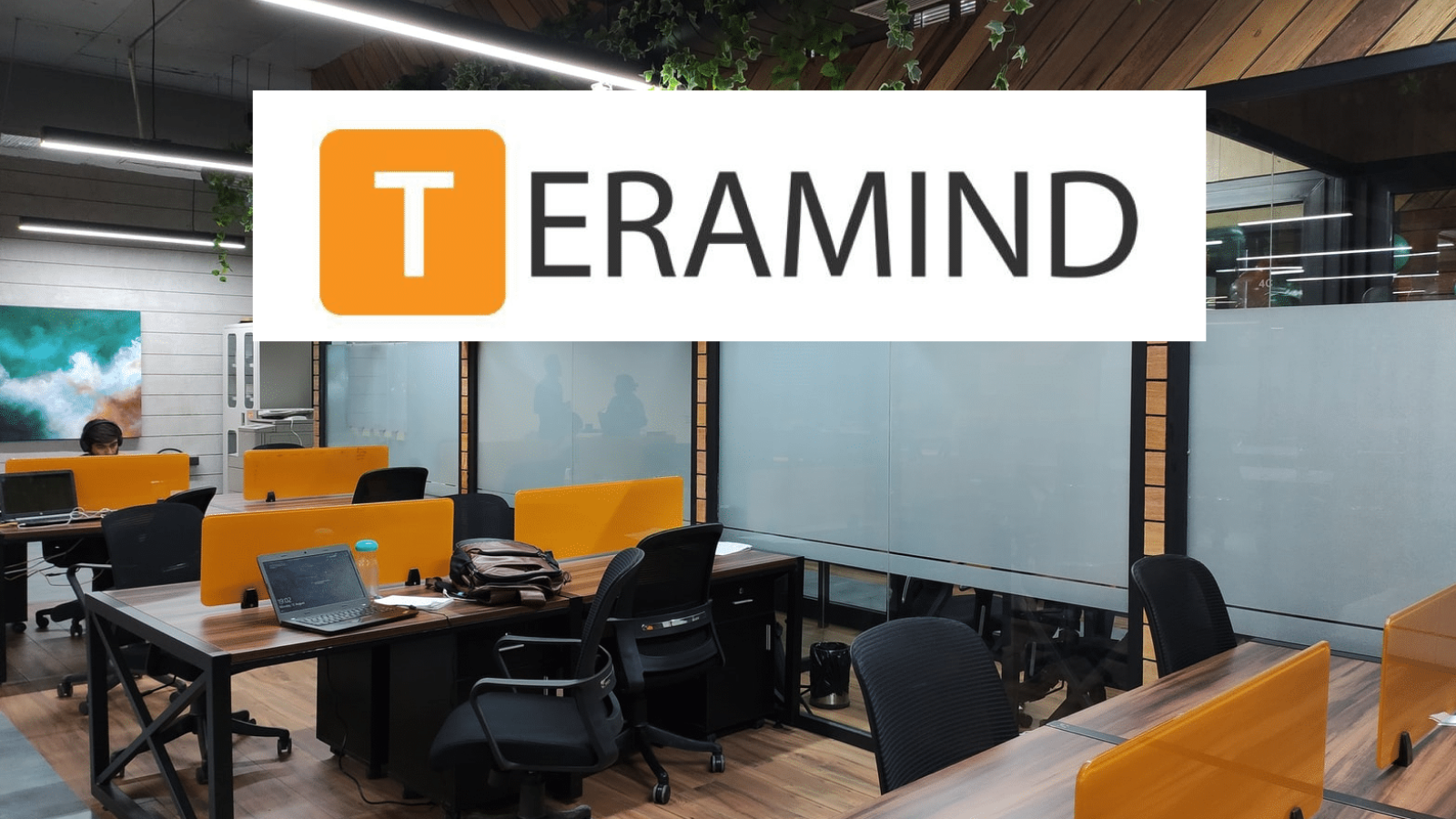 Coming to the Teramind. Its user activity monitoring software is very useful as it monitors a user's activity and ensures that their actions are in compliance with your work policies. Like Veriato, it also has a DLP (Data Loss Prevention) feature, which helps you prevent data loss. 
11. Roadmap
In the end, we have Roadmap. This application was better than we anticipated. The features it offers makes the remote tracking fairly easy. The main feature that I liked while using this software was its third-party integration. Roadmap can be easily paired with other software like GitHub, Basecamp, and JIRA to offer a more rich and seamless monitoring experience. 
Also Read – Top 8 Tips To Accurately Measuring Employees Productivity
Conclusion
There you have it, a complete list of top 11 remote employee monitoring software. Each software listed above can do the remote tracking job easily but, if you ask me for the best of the best, I'll have to give the crown to EmpMonitor and Veriato.
That's all from me guys!
Let me know down in the comment box which software you guys used, and why?