The way of working will probably never be the same as it was before. Even though we have reached the point of endemic, remote work is here to stay. Whether it is mandated by employers or due to employees' personal choices, remote employee management is going to be a challenge for managers.
The conventional was that employees had to be physically present in the workplace. There's now an understanding that remote working is viable for a wide range of roles – more than most managers previously thought was realistically possible.
Even though we know work will change, it's not possible to determine all the different ways. Luckily, remote work trends tell us the general direction of hiring, virtual event planning, and more. This could lead more employers to consider a longer-term shift towards remote working after Covid-19. 
In this article, we will discuss what is remote employee management? What are the challenges faced in remote employee management? And tips on how to face them. Let's get started!
What Is Remote Employee Management?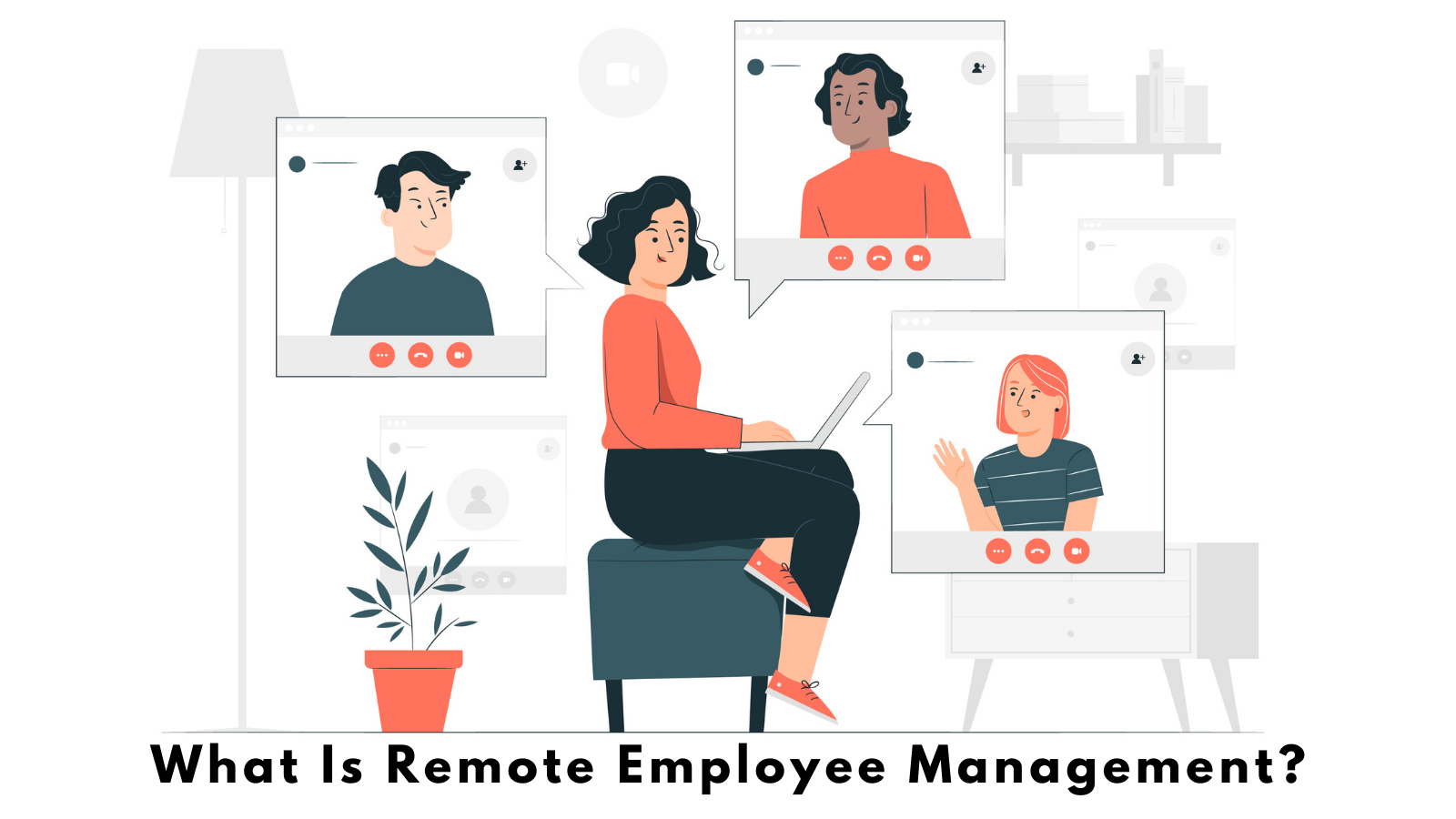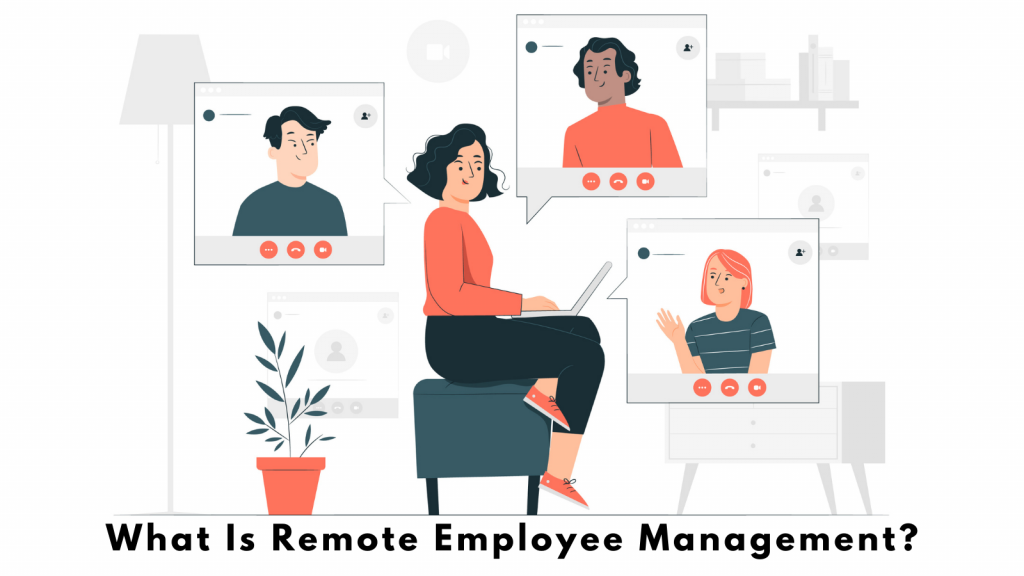 Remote employee management is the practice of effectively leading and managing remote employees. This typically comprises a mix of communication, processes, and technology specifically designed for leading a productive remote workforce. Companies that are more fully invested in successful remote workforce management also often offer substantive training around relevant remote work topics, both for managers and employees.
What Are The Challenges of Remote Employee Management?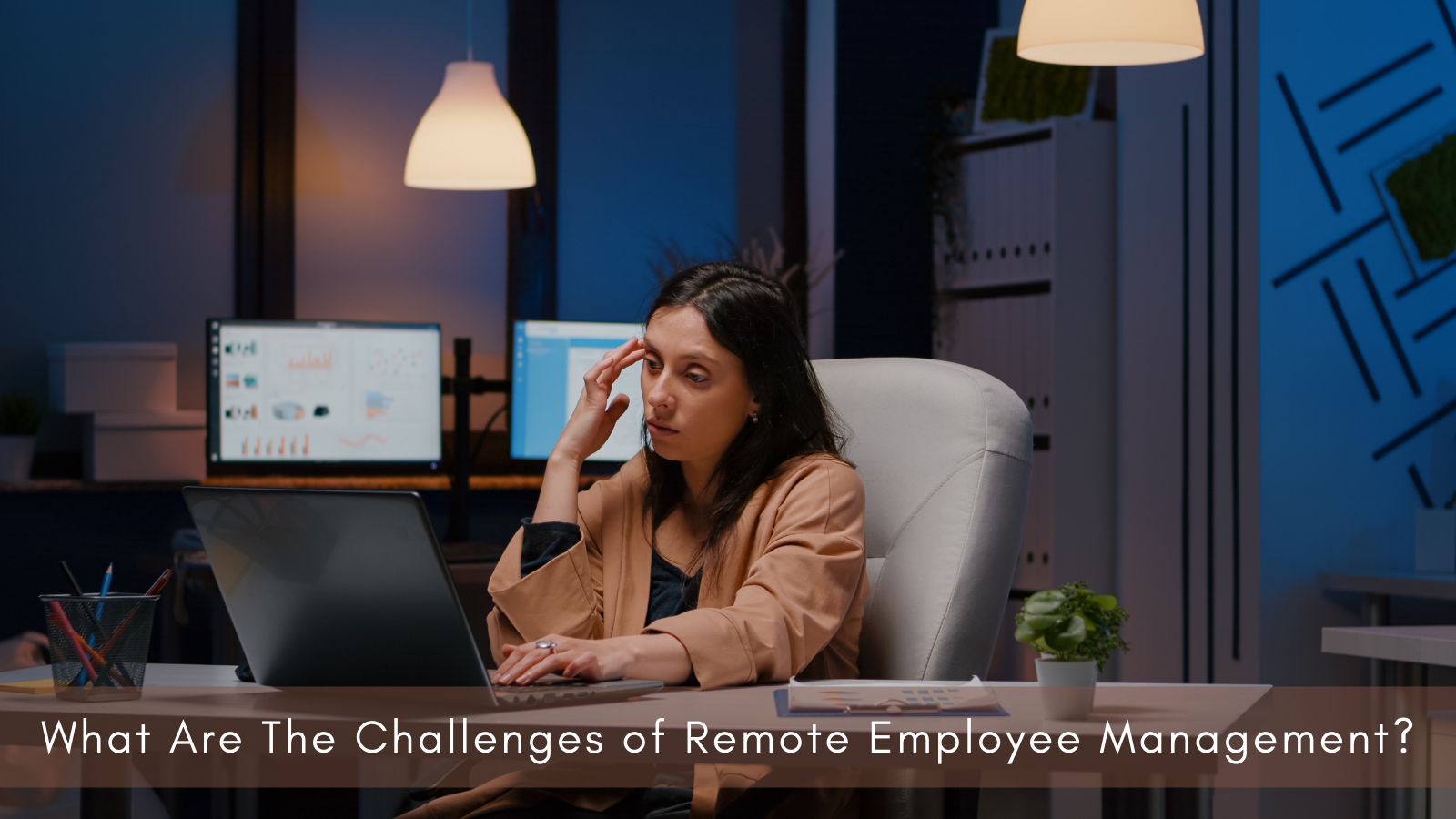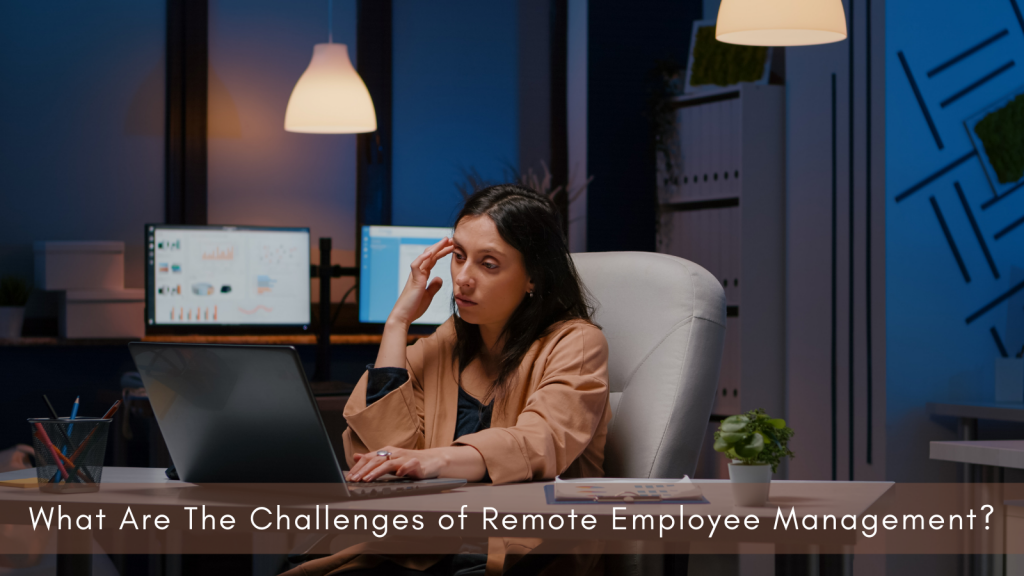 Many of the challenges involved in managing remote employees are rooted in the lack of physical, in-person interaction. This can make it harder for team leaders and others to "read the room" and see the warning signs of common workforce issues such as low morale, burnout, interpersonal conflict, miscommunication, or lack of communication.
Other common remote employee management challenges include:
Distraction: 
Remote workers may be more likely to deal with interruptions or other distractions in their daily routine, especially if they work from home. These could include children or family members, home maintenance or chores, street noise, and many other possible sources of distraction.
Isolation: 
Some remote workers report struggling with social isolation, which can have various negative impacts. Even when people don't feel isolated, the physical separation of people on a team can also make it more difficult to foster a collaborative, healthy culture.
Communication: 
There are multiple potential communication issues that you should guard against, including Over-communication (such as constantly checking in on a project status), miscommunication, or people being left out (even incidentally) of an information-sharing loop.
Technology issues such as poor Internet connections (or outages) can also create remote workforce management challenges.
Building trust:
Building trust is difficult for remote managers and team members. Managers worry that workers aren't completing work, while workers have a range of concerns, including whether they'll be paid on time (or at all, in some cases). Being transparent can help to build trust for all parties, especially when working remotely from home.
Tracking work and productivity:
Do you know how much work your remote team accomplishes and at what rate? For many managers, the answer to these questions is unclear. It's hard to know if someone is being underutilized or working at their best working remotely.
Best Practices For Remote Employee Management: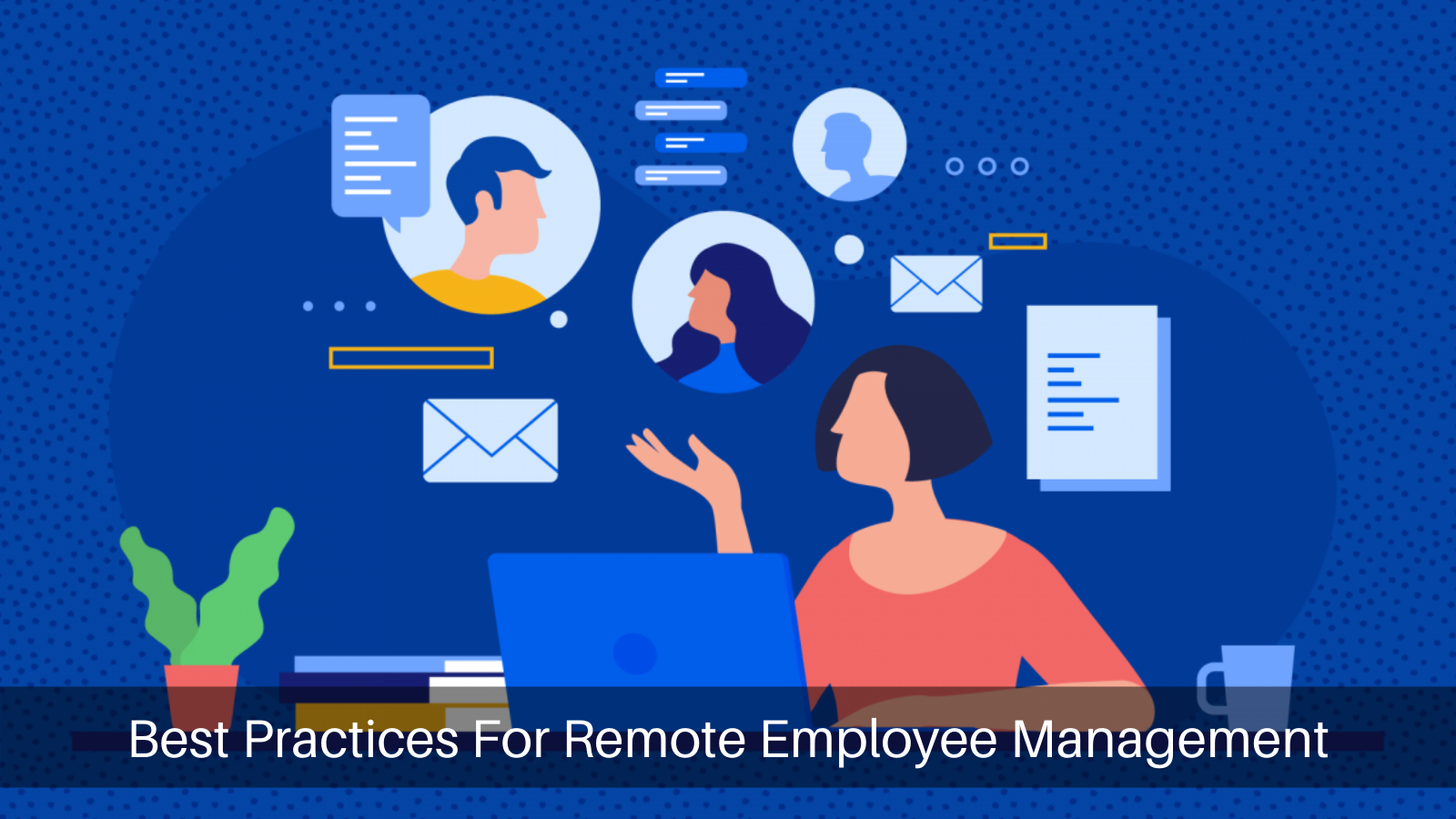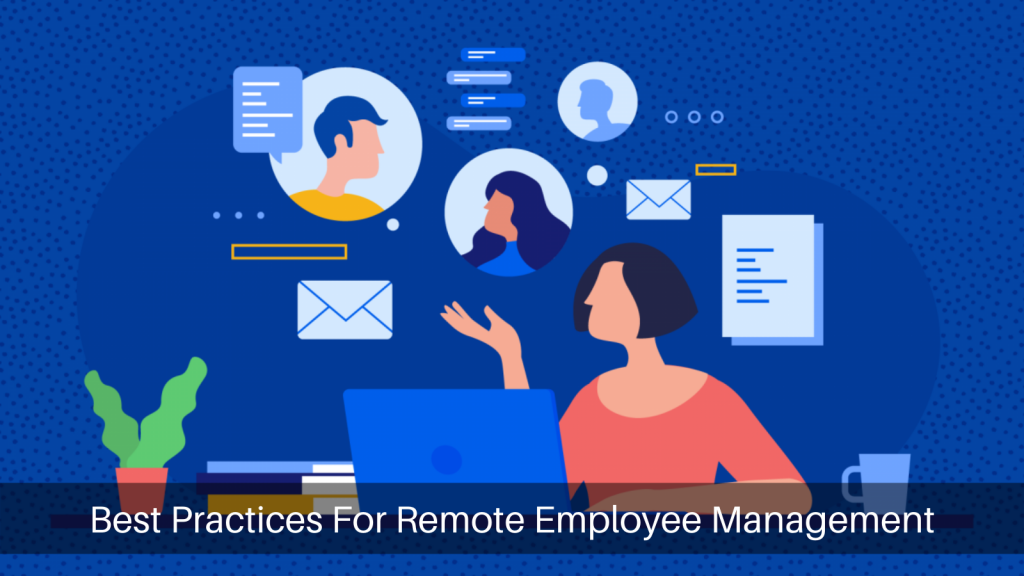 Done right, remote work can be highly productive. Here are some tips and best practices for effectively managing a remote workforce:
Establish clear guidelines and expectations: 
While you should avoid micromanaging your employees, you also don't want to leave them guessing at your expectations in terms of work schedules, goals, performance tracking, and other important aspects of their job.
Schedule weekly team meetings with an agenda:
Remote Team meetings are just as important as 1:1 meetings to build a close working relationship. While meetings every week are just an ideal frequency, you can adjust it according to the current workload.
But no matter when you have a team meeting, it is important that you have an agenda for it. It is good to share the key discussion points with everyone in advance so they can better prepare themselves for the meeting.
As a manager, you should make sure that time is used well so that actually people want to show up and participate in meetings
Don't just talk—listen: 
Make sure your communications are multi-directional, meaning you're not just handing down updates or mandates, but truly listening to your team members. Invite feedback on all aspects of the remote work experience. Check-in with them periodically about how they're doing in general, not just for project updates.
Equip employees:
Make sure employees have the technology they need to be successful, which may be more than just a mobile phone and laptop. For example, if you expect employees to attend virtual meetings, do they have adequate cameras?
You can equip employees to function effectively when working remotely, even if you don't have an extensive set of technology and collaborative tools available. But don't just assume that people know how to operate with virtual communications — or are comfortable in that environment. 
Taking shortcuts with the digital tools and infrastructure your remote teams need to do their jobs will inevitably cause problems. Give remote workers dynamic, easy-to-use tools for a meeting, sharing information, and all other aspects of their daily routines. Also, make sure that these technologies are well-designed for web and mobile experiences.
Celebrate achievements: 
Be sure to recognize good results; it can be a common mistake to forget the importance of celebrating individual and team achievements when people aren't working side-by-side in the same location.
Make time for social interaction: 
Even a remote workforce can get together outside of work. Virtual game nights or happy hours, for example, are relatively easy to put together on the same platforms you use for business.
Trust in your employees:
"The best thing you can do as a manager right now is to suspend your disbelief and put utmost trust and confidence in your employees that they will do the right thing — which they will if employers provide a supportive structure," says Kropp.
Managers may be concerned and even frustrated to lose the constant visibility they once had into their employees, but don't respond by micromanaging. That will only disengage and fatigue already stressed employees. Don't fixate on perceived performance problems; you'll have plenty of time to lean on established performance management systems once the height of the crisis abates.
Best Remote Employee Management App:
EmpMonitor: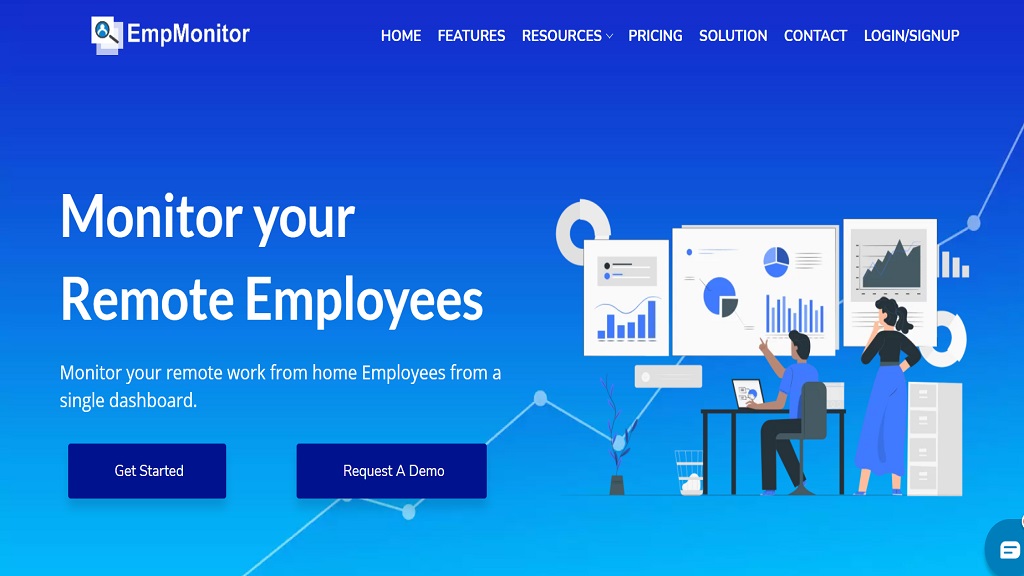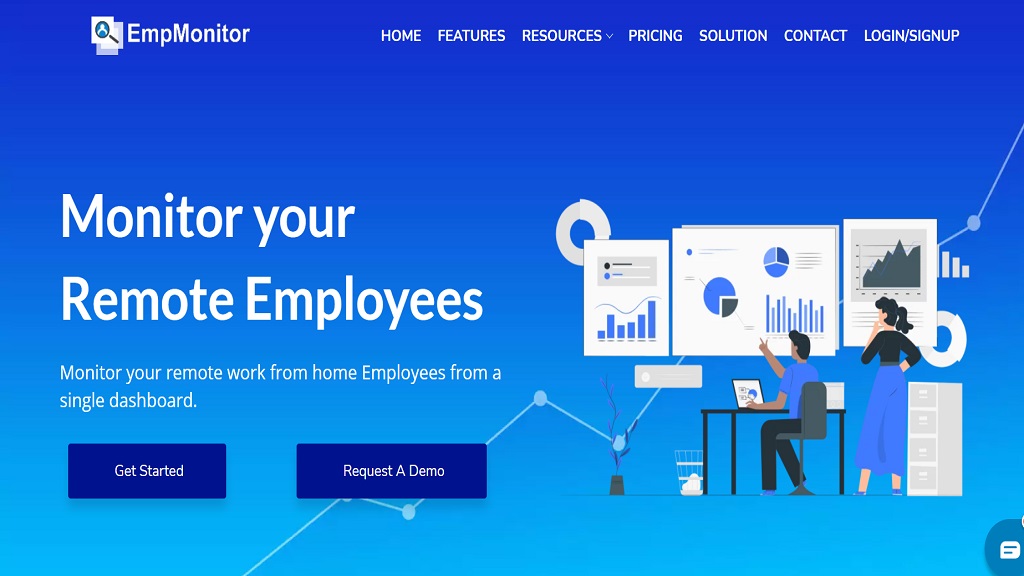 EmpMonitor is a cloud-based employee monitoring system, and you can monitor every activity of your employees from a single dashboard. With the help of the EmpMonitor, you can monitor every activity of your employees during office hours. It will help you to measure and ensure that they meet the productivity parameters.
EmpMonitor offers many useful tools to ensure the engagement and productivity and efficiency of your employees:
With the Help of EmpMonitor, you can track every minute of your employee's working hours. It gives you a detailed report on how much time they have been active, idle, neutral, or offline from a single dashboard.
With the help of EmpMonitor, you can identify the productivity killers and provide a clear understanding of every process from end to end. You can track and measure the productivity of your employees.
EmpMonitor captures screenshots of your employee's system. It keeps them in check that they are working on assigned tasks or not.
Keystroke logging is one of the best ways to ensure data security. It lets you know about the words that employees type.


Asana: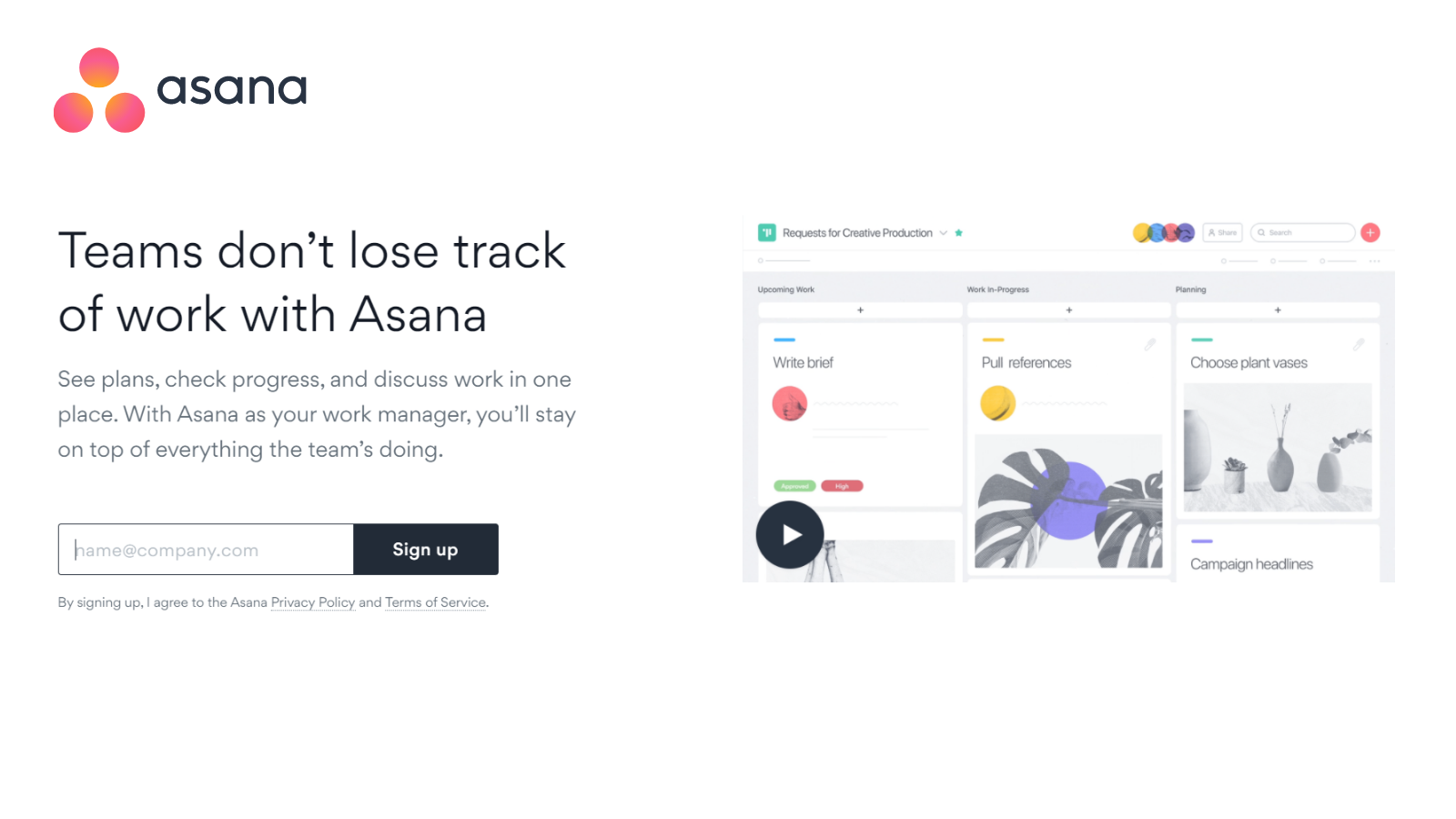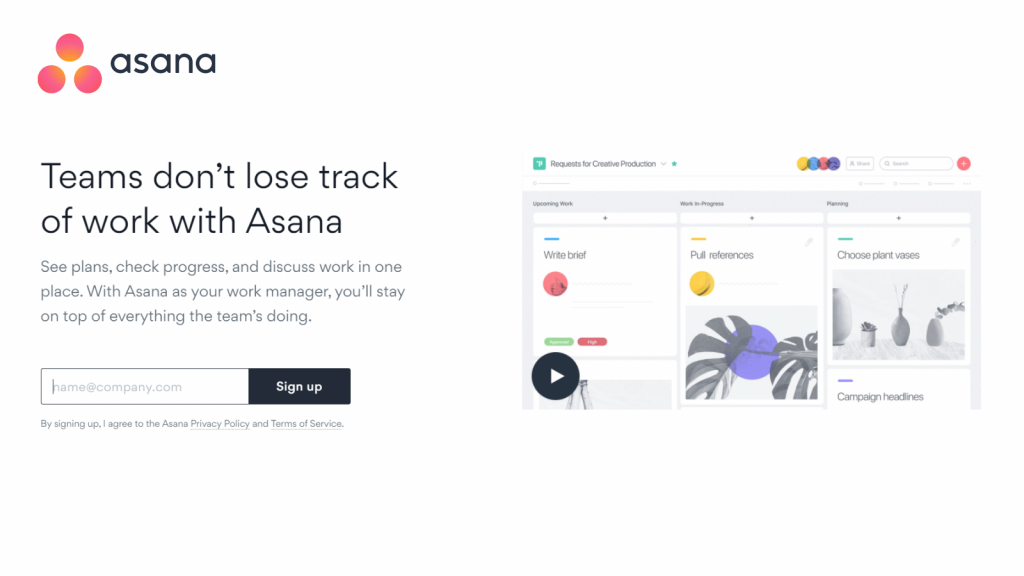 Asana, in short, is a ticketing system, that helps teams stay focused on projects and daily tasks that make the company move forward. As remote working software, it is a great place for collective team knowledge.
Asana basically means remembering everything that matters. Properly written tickets also help new teammates to pick up old tasks if needed.
The Asana Workflow will help your work as a team manager see all your remote team's effort and provide them with guidance when a ticket is stuck or blocked.
You can create projects with sections in them, and the tickets that you write for every little task will move around within these sections, supporting transparency and better tracking progress.
ProProfs Project: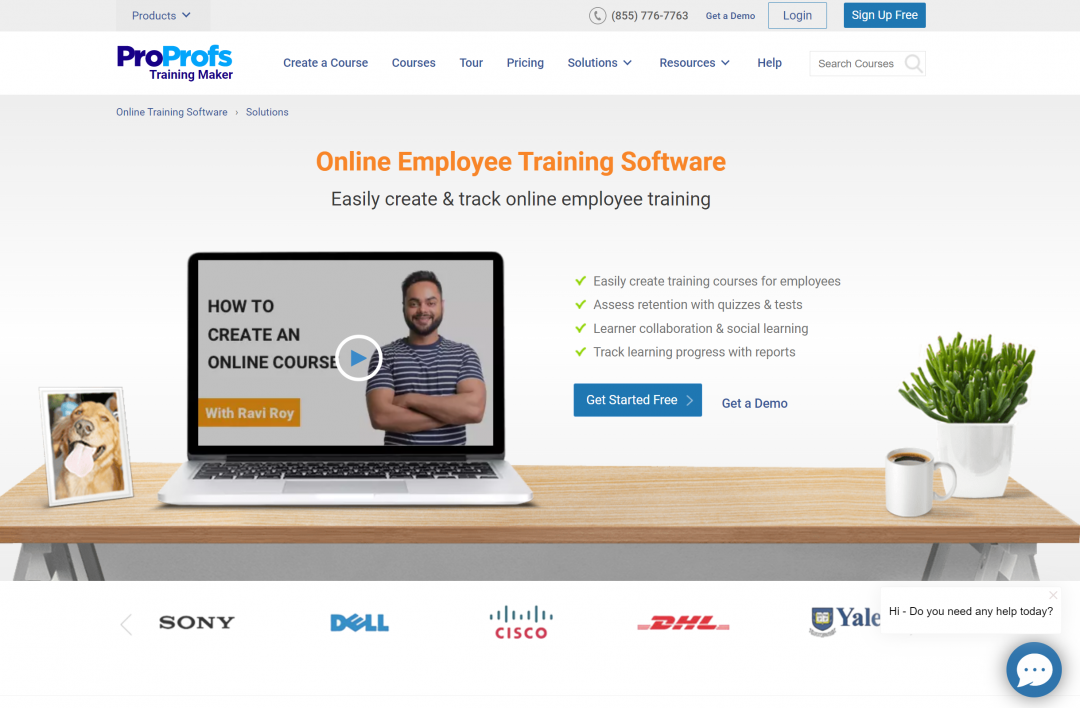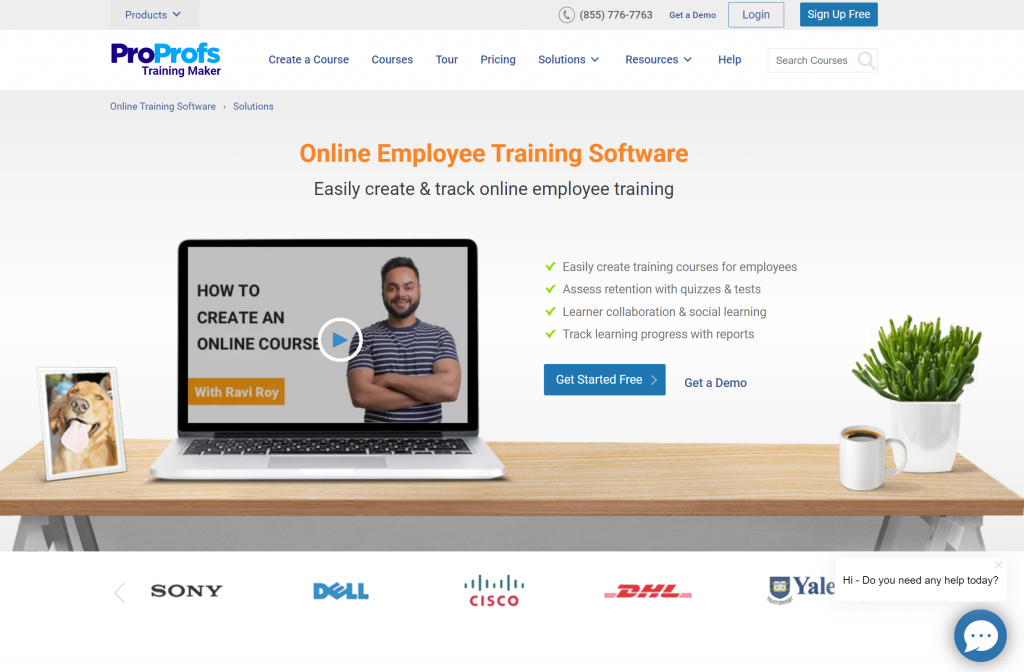 ProProf Project is a project management tool that enables teams to work remotely and yet keep on track with their designated tasks within the deadline.
You can create tasks and subtasks and assign them to the right team members from the same dashboard view. Moreover, you can set deadlines for each task and track their status through timesheets.
This project management tool also gives its users a platform for team collaboration activities through features like comments, file sharing, and more. Paired with ProProfs Collaborate, the two apps will enable managers and team members to create groups and communicate their work progress in real-time.
Remote teams can also create instant reports and invoices both billable and non-billable that you can send to clients and other stakeholders.
Check Our Latest Blog:

What Is Performance Management Software? 5 Tips To Enhance Performance Management Systems
How to improve the operational efficiency of an organization?
Time And Attendance Management Systems: What Are The Benefits
Summing It Up:
COVID-19 forced small, medium, and large enterprises to adapt quickly. However, remote work after COVID is still uncertain. While this migration has proven successful for many organizations, challenges still exist, and business managers will need to be mindful of those challenges. You can use EmpMonitor to face those challenges and avoid any hurdles that come in your way to achieve maximum productivity.