Technical advancements have made IoT a significant part of each office work space. And with that we have Computer Monitoring at the workplace that can protect data stored on computers. In addition it also ensures that workers are using office devices and internet services for work purposes. 
Employee computer tracking is a single solution for all your problems, and it does even need any hardware solution or an ordinary PC. You don't need any surveillance abilities or security training to effectively arrange and operate Employee Computer Monitoring Software.
There are some monitoring software derives extremely suggested at an affordable price range so that it can be personalized to a business's requirements. It needs some extra hard work done by the organization or IT officer, but make sure it's the best tool to check the safety of business statistics and dignity. 
Monitoring office computers can be successfully implemented by using different types of software products, which display computer networks. This software can also be cast-off to count employees' working hours and efficiency at a time. Though computer monitoring has converted into a need, employees sometimes don't get the significant causes for computer monitoring and may think disturbed.
Click on the button to listen podcast:
What Is Computer Monitoring Software?
Any business should put an effort to increase its productivity. Subsequently, the purpose behind this is for business development and to gain more leads. Company owners have been familiarizing themselves with a few methods to influence employee efficiency, expand whole productivity, and eventually: make it more cost-effective. 
The requirement for software that can support this method has improved over time, and there's currently an entire business named computer monitoring software. 
Here's how the software functions: you download tracking software and insert it in each employees' system, and it nonstop performs in the background checking their browsing history on the Computer. It tracks which apps and platforms they're mostly spending their time on, for how much time, and it has the power to automatically click several screenshots within an hour. 
You can also receive admin accesses in the dashboard, where you can view the necessary information from all your staff, match their efficiency rates, etc. Efficiency is measured according to the technique you measure for apps and websites your group prefers. In many cases, you can classify them as dynamic, fruitless, and balanced so the software can measure productive hours at work. 
Why Does Someone Need Computer Monitoring Software?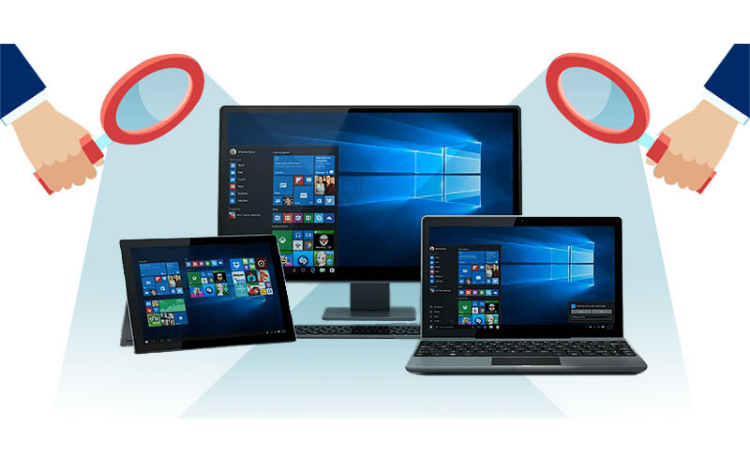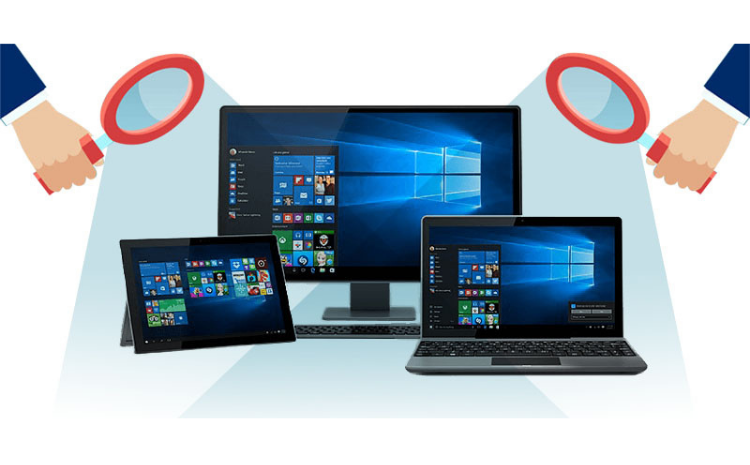 Businesses that prefer Computer monitoring software consider it as a requirement. Those who don't use it are still on the edge because of authorized and moral anxieties. Although monitoring is official in several countries, you can alert your staff initially and get their permission in certain situations, businesses are still not confirmed about it because staff could consider it a custom of spying. 
Though it's still undeniable that the employee tracking process carries several profits of a business, and these are a few profits: 
Most companies are using computer monitoring software for security purposes. Moreover, staff can scoundrel, steal the company's crucial information, or unknowingly trap in a phishing attack. Taking the help of monitoring software, you can set up warnings according to keywords staff are searching for or according to the site they're browsing. Furthermore, you can check emails and USB connections for malware, and also inform you when somebody copies several data from your systems. 
Overall, it's beneficial to have this advanced level of security in the firm because frauds owing to malevolent actions are unpredictable. 
Improved Employee Efficiency

 
As we expressed in the starting, each business manager needs to have advanced business planning, and the crucial technique to make it is through dynamic workforce management. Employee Computer monitoring software performs as an efficiency influencer for many objects. 
One of them is only the statistic that it happens. Employees are conscious of the tracking process occurring in the background, so they wish to give their best in front of their managers. Therefore, they'll give more emphasis to their work. 
On the other site, through data, you can check where your staff is facing problems, whether some assignments or events aren't understandable to them. You can apply this idea to manage more training periods for these staff, supporting them to turn into more dynamic that way.  
Enhanced Attendance delicacy
Most monitoring tools come along with a few methods of time or attendance tracking assets. These tricks are accessible because they permit you to obey work ethics about working hours' measurement, disturbances and maintain registers of those hours. Moreover, if you're giving salary to staff by the hour, you'll have to keep detailed information on their working periods, even overtime calculated, and you'll be capable of paying them accordingly. 
Meanwhile, this kind of software evaluates login and out timings by computer actions, punching, and time falsification will now be a thing of the past.   
What are the significant objects for employee computer monitoring?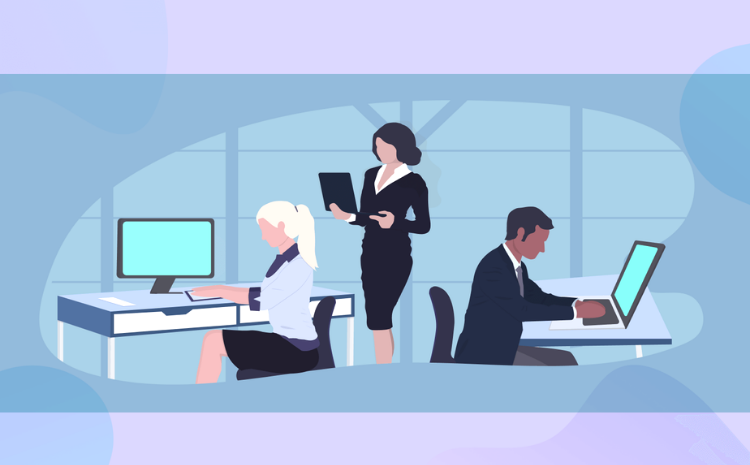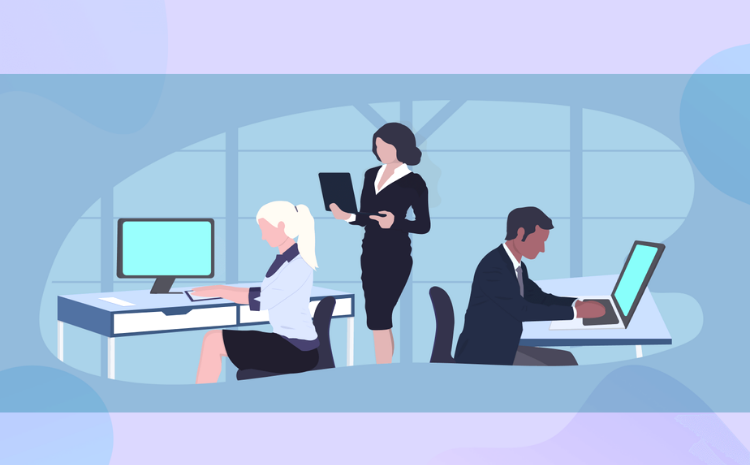 Employee monitoring software is a small contribution when you check out the threat and financial loss that each business can overcome. If you aren't checking how your remote workers are working online, you're possibly overlooking crucial data that can affect the security system and productivity of your company. 
Eventually, computer monitoring software permits you to develop a few solutions dynamically according to goals and information.  
Analysis Worker Performance
How do you track the efficiency of your employees? If you're not measuring remote employees' working hours and project revenue online, then you're continuously misplacing hours of every week, each staff, in lost time. 
Old-style employee monitoring systems based on specific, erratic information to evaluate worker efficiency. Instead of depending on word only, computer monitoring permits information benchmarks to identify if employees are working on projects and completing tasks before deadlines. 
Valuable data calculation tools contain: 
Idle hours tracking 

browser activity monitoring 

Punctuality 

Task duration monitoring 
Being capable of identifying where employees are investing their working hours, you can check the website's strength and keep eye on activities in advance that might influence your productivity. 
Achieve Acquiescence Necessities 
Computer monitoring software gives you a reliable, easily manageable method to confirm that your whole employee is following local, national, and central necessities related to your particular business. 
Productive records and remote system access provide administrators with a clear structure of every worker's online movement. Whether you're concerned that staff is giving illegal IDs, critical data, you can get surety with: 
Centralized acquiescence data 

Modernized and computerized managerial methods, which decreases user fault 

Folder and email monitoring 

Strengthened education about popular business morals 
Refining your employee's access to monitoring data when checking their digital actions will permit you to challenge this annoying problem from all sides. 
Advance Group Efficiency 
Monitoring software is the best method to improve employee time management skills, but it can even boost teamwork and manufacture inside and among various groups. 
Teamwork is dangerous sometimes for permanent business development, but it is successful sometimes if the company has a positive business environment and employee satisfaction. Working together faultlessly also diminishes anxiety in a simple way of understanding when adding a variety of concepts and creative innovation. No matter what industry it is, this is one of the significant growth factors for any business. 
Monitoring and group events provide all group associates a secure method to send information, assignments, documents, and concepts. Cloud-based platforms offer remote workers the capability to get similar resources and convenience as in-house employees. 
Provide Excellent Customer Service 
Late reply time among your customers and employees might look irrelevant, but less engagement is the fastest method to decrease your client base. Preferring computer monitoring software to shorten regular assignments and gather information supports the company to progress existing techniques, which grant extra time to offer an advanced stage of customer service. 
Not only is excellent customer support significant for potential client preservation, but it's the best method to grow your brand's network through recommendations, feedback, and social media posting. 
Moreover, this can advance your process from the inner side by decreasing time anxiety and accordingly worker anxiety and disappointments. 
Confirm Project Measurements 
Characteristically, employee calculations are according to data gathered from the employee or the manager according to physical identification and manufacture. But this data is frequently magnified or tilted as an outcome of subjective bias and absence of secure broadcasting. 
As more companies drive to a completely remote business opportunity, this method of checking is almost tough, and the information gathered is frequently unpredictable. 
Computer monitoring software offers staff with active, real-time records according to: 
File distribution and availability 

The magnitude of time consumed on assignment or idle meetings 

Web directory and web-based search history 

Application and project monitoring 

Android device tracking  
Preferring convincing and easy-to-identify statistics registers, you can offer every staff member, with intention and reasonable valuation no matter where their workplace is situated. 
EmpMonitor- Great Employee Computer Monitoring Software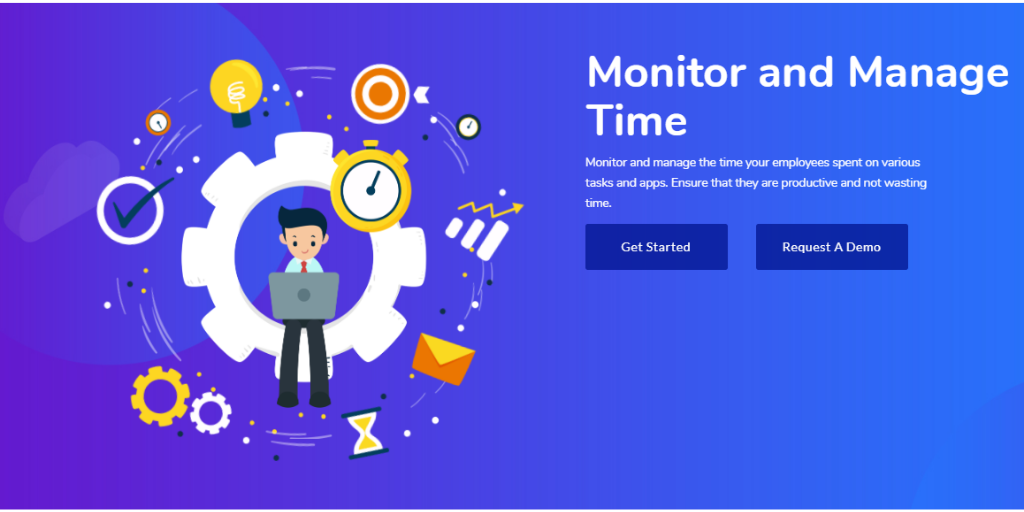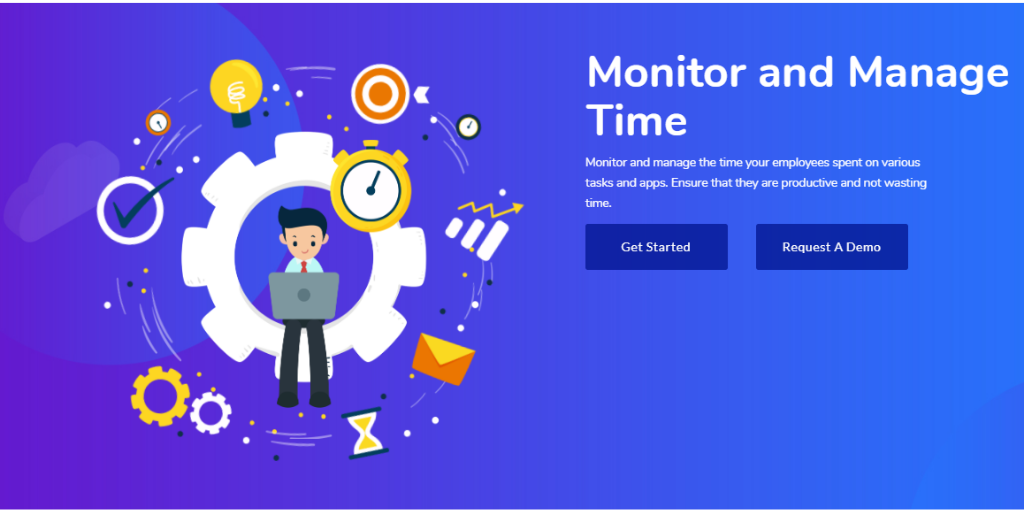 Manage all the computers in your organization remotely from a centralized location. Your EmpMonitor account is accessible from any internet-enabled device giving you access from anywhere at any time. With our real-time computer monitoring software, you can view activities as they happen and manage them instantly. 
EmpMonitor can improve your employees' productivity, business, and its various functionalities. These are just a few ways. 
Advantage of having EmpMonitor 
Analyze, Measure, and Increase productivity 
Empmonitor allows the management team to uncover hidden productivity killers and provide a clear understanding of individual processes end to end thereby, increasing efficiency and leveraging productivity. 
Data-Centric Approach To Increase Safety
EmpMonitor empowers you to identify sensitive information with utmost precision, reducing your organization's exposure to risk. It shows how to counter time theft to avoid data breaches, and achieve compliance.
Consistency In Approach Brings Confidence in Results.

 
Our unified platform identifies and classifies your sensitive, regulated, or mission-critical information consistently and accurately, including data, whether it's on-premises or in the cloud. 
Prevent Breaches and Reduce Risk. 
Reduce the exploration of sensitive content by implementing risk-appropriate security controls and detect abnormal activity before and respond before a threat turns into a breach. 
Show Evidence and Achieve Compliance. 
Get the complete details and access the effectiveness of the security controls across your infrastructure so you can remediate any flaws. 
The user interface of the software is appealing. 

It makes sure that there is no data leakage or deletion. 

You can remotely access the system. 
Conclusion 
After seeing the advantage of the Computer Monitoring Software and its small feedback shown above, I hope now you can without any doubt select the software which is well-organized, beneficial and fit for your business. You can select any remote computer monitoring software based on your requirement and start the recording of your computer displays. 
You can read our blogs:
Time And Attendance Management Systems: What Are The Benefits