In this pandemic situation, most of the companies all across the globe have shifted their employees to a remote workforce. As the situation has forced employers to try this intricate remote work experiment. Huge thanks to the latest advanced technology, due to which remote work has become easily possible. 
Click

Below

To Listen To The Podcast – 
For the high scale industries, the policies and infrastructure needed for remote workers might have been drafted as a part of their curriculum, but for other mid-scale businesses, it's a highly challenging task.
So, here in this blog we will discuss some of the measures that could help people to overcome some uncertain situations. But before moving to that, lets know the advantages. 
Benefits of Remote Work Culture 
Some of the major benefits of remote work culture include minimized pressure, enhanced productivity, and amplified moral value. 
As per the recent stats, the top leading institutes who are working on the top remote-working projects prove that remote work culture is not only suitable for work done but also financially justified.
What Are The Results?

 
Reduced costs

 
As per the world workplace analysis, companies who are shifting their employees from conventional to remote workplace seems to save more than $10k/year/employee, or getting an average of 21% increase in profit ratio in comparison to below. 
Apart from this, remote workers also save a lot of money in multiple ways. For example, an average employee spends up to $4k/per year while working from home, including commuting charges, workplace perks, etc. which all could be saved.
Flexibility and Productivity 
People of almost all the age groups, life stages belonging to different career fields choose flexible work culture as the priority. If companies felt remote work would reduce efficiency for workers, then obviously flexible work arrangements would not be accommodated. 
However, there is various evidence that remote employees are more productive and work more as compared to others. Employees produce results with 40% fewer quality deficiencies with stronger autonomy through location independence. Remote work eliminates one of the main productivity obstacles, which are distractions and daily commutes.
Work-life balance 
Remote work also decreases stress – in fact, 82% of telecommuters reported lower levels of stress. That not only benefits the employees but also benefits the employers. Nearly 80% of staff have reported higher morale at home, while 69% reported lower absenteeism, which increases company's overall productivity hours.
Step Into Remote Work Now!
Remote job is no longer the future but the present necessity. The Coronavirus pandemic (COVID-19) forced companies to change today's way they do business. The number of people working from home has risen significantly, as now it is no matter of concern whether the businesses should start operating remotely to generate high revenue, but rather to make sure whether the company is working or not in this epizootic situation. 
Requirements To Work Remotely
Advances in technology and computers, including cloud storage, and other electronic networking platforms, have contributed significantly to the growing needs of remote work.
Software Requirements

Facilitate contact, prevent misunderstandings, provide the requisite resources to enhance the execution of tasks and meetings. Here are the key tool types which will make your team's job easier:
Productivity monitoring software: Helps to keep a check on employee productivity and know their productive and non-productive hours. 
Messaging and chatting application: Helps in easy communication with other colleagues and managers.
Resource sharing medium: Sharing the working document to manage the project easily.
These are some of the things which all the companies usually require. There might be a lot more things, customize the requirement lists as per your company standards.
Mobile Devices
The vast majority of team members are possibly already laptop-users for tech companies. Nevertheless, some businesses still rely mainly on desktop equipment. As an employer, encourage your employees to bring home whatever they need to carry on performing their tasks. If more equipment is required, allow them to opt for mobile devices and laptops as per their work demands. 
How To Make Remote Working Successful?
Defining consistent remote-working policies and procedures is also preferable. However, this level of planning can not be possible in times of crisis. Here, I have listed some of the ways how businesses can resolve some of the most growing barriers to remote work:
Promote Health Work Management 
Encouraging healthy relationships at the workplace helps in providing several benefits:
Employees enjoy their work when they have good relations with their employees around. 

It helps companies to implement new changes in a very creative and innovative way. 

Providing healthy workplace relationships builds trust, wellness, diversity, etc. 
In short, people who have good friends at the workplace are much more likely to be highly satisfied. But it can be a tough part while working remotely. Therefore employers should facilitate all the required connections to communicate with your colleagues actively and share their views and concerns.
Manage Processes With Requirements 
By transitioning from in-office work to remote work, the changes that you make to rearrange your processes are important. There is always space for change, but certain companies can need far more than just a few changes. To all those companies, get your documents ready to ensure that the employees are aware of the procedures so that they can be brought into action smoothly.
Communication is always important, it doesn't matter whether the team is operating remotely or at the workplace. When you get the complete package of the top-notch custom-developed apps, there are higher chances that you come out of flying colors with high leads.
Structure 
There are also fairly simple and inexpensive things administrators can do to ease the transition as much as remote work can be fraught with challenges. In the upcoming years, the latest generation of talents forms the world of labor as they carry dramatically different ideas about the essence of work. The companies who have already adopted workplace culture since before are now starting to be the architects of the workplace culture.
Remote Work Policies 
Make a complete set of work from home policies that clearly define the roles of the employees and requirements and expectations of the employers towards them who are working from home. As all the companies should have a defined work policy, to provide cyber-security, protect from data breaches, and have successful communication.
Also, the employees should be clear on all the expectations for performance and security. Be transparent on your performance goals, and what costs you want to pay, that helps in upliftment of the company.
You can also take the help of the best remote employee productivity monitoring software, that not only helps to proceed with the work from home practice in a smooth way, and also helps to enhance the employee productivity.
One such tool is EmpMonitor. 
EmpMonitor – Best Remote Workplace Analytics and Productivity Monitoring Software
Quickly gain employee productivity analytics of your whole remote team in one go!
Why EmpMonitor?

 
EmpMonitor is a workplace analytics and productivity monitoring software, that provides the complete insights of what the employees are doing, how they are working, how much time they are investing in each access. This cloud-based user activity monitoring software provides detailed insights that help employees to be productive, safe, and secure. Our software is affordable, easy to use, and can be up and running in the best way.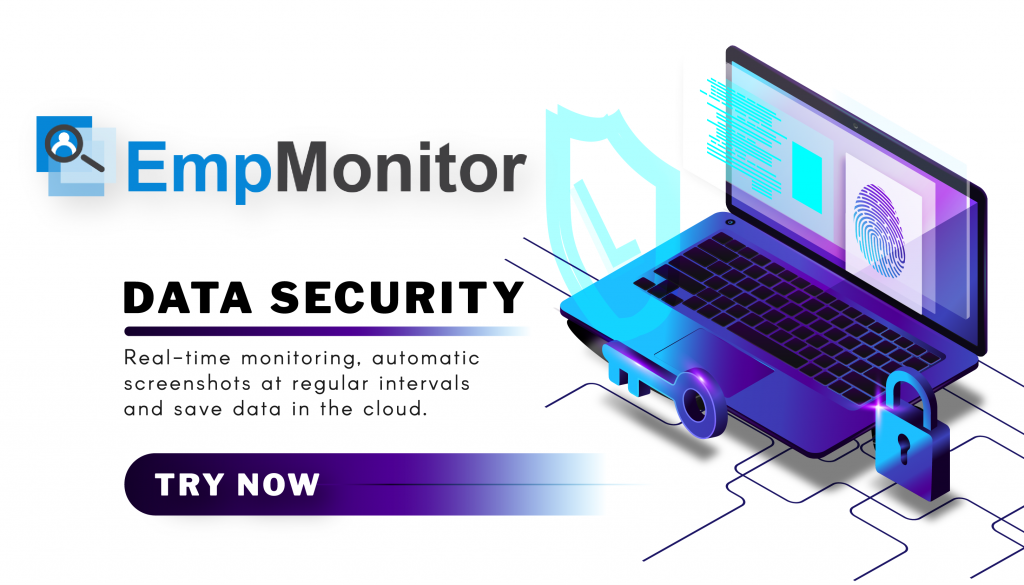 EmpMonitor helps to, 
Analyze Workplace Productivity 
Gain complete insights on how the work is getting done.

Check how the employees are managing their time.

Control unwanted and time-consuming practices. 

Analyze the productivity levels of each employee ( total productive and non-productive hours)

Take proper measures to help drive more business.
Estimate and Strength Functioning Efficiency
Determine the required operational conditions that exactly reflect the business. 

Know about the time employees are investing in each task and manage it accordingly

Discover the main causes of productivity loss. 

Cost management with increased visibility of product use 

Apply data insights to design teams for better business results
Check out the link below to know more about its features, 
Wrapping Up 
Remote work will not work in the best possible way for all the companies or all the employees working. But there are some significant benefits for both employees and employers in the increasing number of industries, by which we can say that remote work is a viable way of doing business. 
Considering those advantages and implementing remote work at your company is up to you. But if you have any other successful practices which you implemented or want to share or know more about these work from home services, then write your views in the comments section below or DM me on my social media profiles.