This is probably the last post of the year. 2019 has been full of uprisings and evolution for us. Throughout the year, we have published articles on employee productivity, technology requirement in the workplace, tips for business growth, and many more.
Understanding the struggle and requirement of growing businesses, we have tried our best to cover every related topic in the blog section for our readers, and we feel that we have succeeded in our objective. That is why, while taking a glance over this year and summing up all the articles in this year in review post, we are nothing but proud.
So, before the celebrations ring in and we welcome 2020 with our open hearts, let's take a quick look at all the articles that are published in EmpMonitor Blog this year. People who missed out on some of our posts, it's the best opportunity for you to catch up.
Let's Begin!
1.Taking the idea of employee monitoring and mixing it up with the technology, we have shared our first article,
In this post, we have mentioned how employee monitoring software has been accepted and what all benefits it can bring to an organization.
2. Moving on to our next article, 
In this post, we have shared about the importance of training of new employees and what you can do to provide them an effective training. 
3.To get success in the marketplace, you need to first win at your workplace. Taking motivation from this well-known quote, we have published another article,
This article is all about the advantages of having an employee monitoring system in your business and also the rules and regulations one needs to follow in order to use it.
4. Which company does not want to increase their employees' productivity? From small ventures to large companies, everyone is working for it. Hence, lending a helping hand to businesses in the form of a blog post, we have shared content on the topic,
In this article, we have listed some steps after doing a thorough research, which businesses can implement to boost their employees' productivity.
5. Thanks to technology, businesses are getting advanced and finding better ways to streamline their workflow. So, we thought of writing about the popular technique called screen mirroring, which has been adopted by many businesses.
In our blog post,
we have shared knowledge about what exactly screen mirroring is and why you must give it a thought about implementing it in your workplace.
6. Getting into more details, in the third quarter of the year, we have shared a blog,
which signifies the list of features that an employee tracking software should have. 
We have deeply analyzed the requirements that a business can have and then came up with the 7 best features that an ideal tool should have.
7. Statics gives a real touch to any information, and so we did in our next article,
We have mentioned different statistics to make people realize the importance of monitoring employees' activities in the workplace.
The post also contains different methods of tracking employees' performance through various means. Many people liked and shared this post on their social media channels, and we have also received maximum engagement on this post, thanks to our readers.
8. No matter how small or large an organization is, it will only leave assumptions if don't know how to measure your employees' productivity. In the blog,
we have shared different ways of tracking an employee's performance and also suggested some of the best software for the same purpose.
9. Data breach is a common issue that most organizations face despite having tight security. But not all companies can afford to install advanced and expensive security systems. With our article,
we tried our best to address this issue, mentioned the possibilities that can be responsible for causing it, and measures to prevent it. 
10. Hoards of employee monitoring software are available out there, but very few are effective and feasible. A cloud-based monitoring system is one of them. Therefore, we choose to provide more information with our article,
so that our readers get a clear idea about its benefits. 
11. There are certain clauses for tracking your employees' activities in the office. Being in the field of business, you need to be aware of how much you can invade your employees' privacy. 
In our article,
we have mentioned some monitoring tips that can keep you away from all legal issues related to the same. Plus, we have also provided step-by-step instructions with images to use EmpMonitor, a very well known monitoring software in the industry. 
12. We continued our work of helping businesses to grow and came up with another article,
Our motive behind this post is to empower businesses by providing some tricks in regards to maintain a friendly environment at workplace while keeping an eye on the employees at the same time.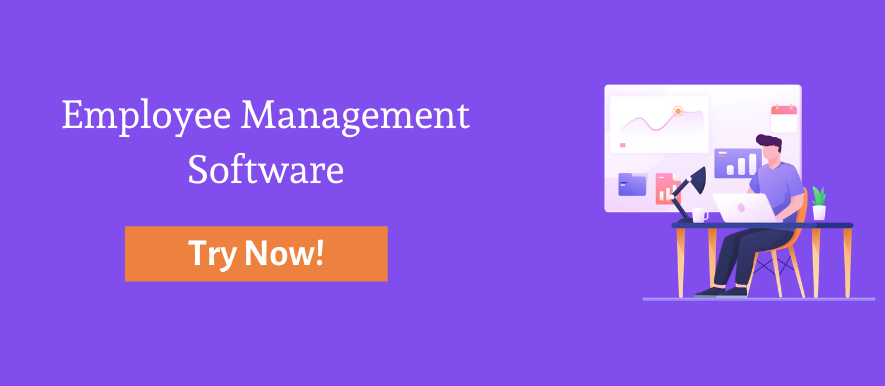 13. Good employees are the backbone of any organization, and it is very important to discover them for getting a long-time success. Our article,
consists of some qualities that generally unicorn employees have so that companies can easily recognize them. We also shared some amazing and helpful tips in the article on how to keep up with them. 
14. Festive and holiday seasons are the most precious time for businesses to boost their sales. And what better occasion than Black Friday. Taking this aspect into consideration, we have published an article,
In this, we have mentioned the necessary steps that you need to take to prepare your team for the big day. And also instructions about how EmpMonitor will help you in doing that. 
Apart from the interesting and informational blogs, we are also making efforts to include more features to our tool EmpMonitor in the upcoming year. Currently, the tool does not offer much security for data breaches, so we are planning to include that with other traits.
This was 2019 year in review, and we can't wait to catch you all in 2020 with some more exciting work. 
Happy

New

Year

!