Around the world, many companies have realized the importance of remote work. And without any doubt, virtual collaboration is an essential element to overcome remote working challenges. However, nowadays, virtual collaboration has also become an excellent alternative to time-sulking team meetings. Still, many of you might not be able to see it as a viable option.
From studies, we have found that almost half of the time on team meetings doesn't help you to get any productivity. And in a month, almost 31 hours of time get wasted due to unproductive meetings only.
The good thing is that now, we have the tools which allow us to interact virtually. Instead of physically involving yourself in the meetings, you can make use of virtual collaboration tools to connect with your team so that you can complete your tasks and projects on time.
So, here in this blog, we are going to discuss how to use virtual collaboration tactics in your workplace so that it would help you to achieve better work productivity in your business.
What Is Virtual Collaboration?
It refers to a collaboration of the working team using digital communication tools to ideate, critique, or compare-notes to find the solution to various business problems. Especially when you are working with a team of remote workers, it becomes important for you to manage proper communication with all team members.

And even when you are working in the office, virtual collaboration can help you to interactively communicate with your team members without wasting time on unnecessary meetings.
Why Use Virtual Collaboration?
As we have discussed above, companies are allowing their employees to work remotely. And in such a case, they need to have a proper means of communication between their team. So you can know that employees are available to complete the tasks given to them on time or not. While you can also utilize a remote monitoring system (like EmpMonitor), which can help you to inspect the work progress of your remote working employees.
Also, even if your employees are working in the office, you can implement virtual communication. It would help you to instantly interact and share information with your team member. So that you can learn about the work challenges that your team is facing and can immediately look for the solution to the problems. So, overall we can say that virtual collaboration not only helps you to work remotely, but it can also help you to save time and efforts to improve the capability of your team. That way, you can improve the individual work capability and productivity of every employee in your workplace.
Virtual Communication Instead Of Team Meetings
Here we have shown some of the reasons why you should consider virtual collab instead of doing real team meetings.
Sharing Information Instantly
When we conduct meetings, our aim is to share and collect information that can help us to improve productivity in our business. While you can also use emails or chat rooms to exchange words with your team. Often we see that during information sharing sessions, people zoned out. It happens because every person need not have to know about every bit of information. So, when someone learns about the information which does not concern their business, such information is of no use to them. In that case, instead of conducting a team meeting, you can utilize virtual communication to exchange information between your team members.
Additional to that, people use to check the updates because they know that it's useful for them. Using a virtual channel, you can digitally share all the information which can only be accessible by authorized team members of your company. In case if they have any doubts about the matter, they can also add comments to ask for reasonable answers.
Problem Solving Capability
From studies, we found that when people discuss problems in groups, it would take less effort to get a solution. That is a psychological phenomenon called social loafing. So, instead of solving all the problems yourself, it is better to discuss the matter together with your team. When you virtually collaborate, you may learn about different kinds of views from people having their own daily agendas, without disrupting their creative workflow, counters social loafing, and it also helps introverts feel more comfortable while sharing their ideas.
Regular Check-Ins and Direct Report
With one-on-one interaction, it would be easier for you to learn about the nitty-gritty details of projects and tasks. You might also hear the problem with the client's unrealistic expectations. In such a case, you can give an empathetic ear to your employees.
However, when you collab virtually, you can utilize the modern project management software, which can help you to manage the workforce. So that you can meet the expected deadlines given by your clients. Maximizing the effectiveness of your virtual collaboration, you should put a fair amount of work burden on the shoulders of a particular employee. While you can divide the extra share of the workload to a few more members so that you could be able to finish the tasks before the expected time limit.
Taking Action
While working with a virtual team, create a to-do list of tasks, and share it with your workforce. And start building the culture of accountability in your workplace. That way, you can make your employees realize that they are responsible for completing a task or a project under a deadline period. If you don't have accountability in your team, there is always a chance that you may miss the deadline, and your project can go off-track.
This happens due to asynchronous collaboration between the workforce. In such a case, you need to conduct a team chat room or video conferencing to analyze the problem of the situation. So that you can again synchronize your workflow to reach expected goals for your business.
Right Tools For Optimum Virtual Collaboration
Although there are different kinds of project management and communication software that can help you to improve virtual collaboration in your workspace. Here we have shown some of the right tools that can get you optimum results for your business.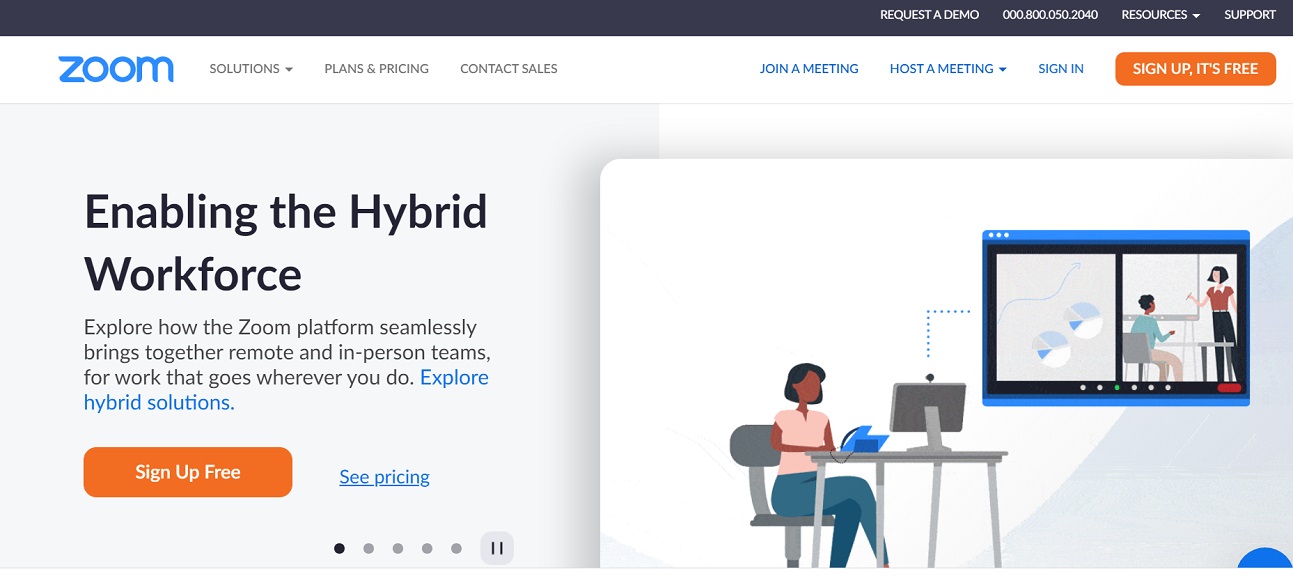 Chat Tools
The ability to exchange instant messages in the real-time scenario helps you to save your time even when you are working in the office workspace. While you can create different chat groups for different projects. Or you can also one-on-one interact with a particular employee to share important information. While you can also use chat tools to connect with your client where they can tell about their expectancy. Learning that the workforce can also put their best efforts to do a satisfactory job according to the clients' requirements.
Project Management Tools
When you are working with multiple tasks at a time, it won't be easier for you and your team to manage all the tasks and projects. In such a case what you need is a project management tool, which can help you to manage the workforce. So that your team can handle all the projects given to them before the deadlines.
Video Conferencing Tools
Nowadays, more and more companies are turning to enterprise video communication tools to bring their distributed team together. As we know that effective virtual collaboration is nearly not possible. Because during virtual collab sometimes, you can't be able to clarify the queries of each team member. While in such a case video conferencing tools can be utilized in which people can actively interact during team meetings.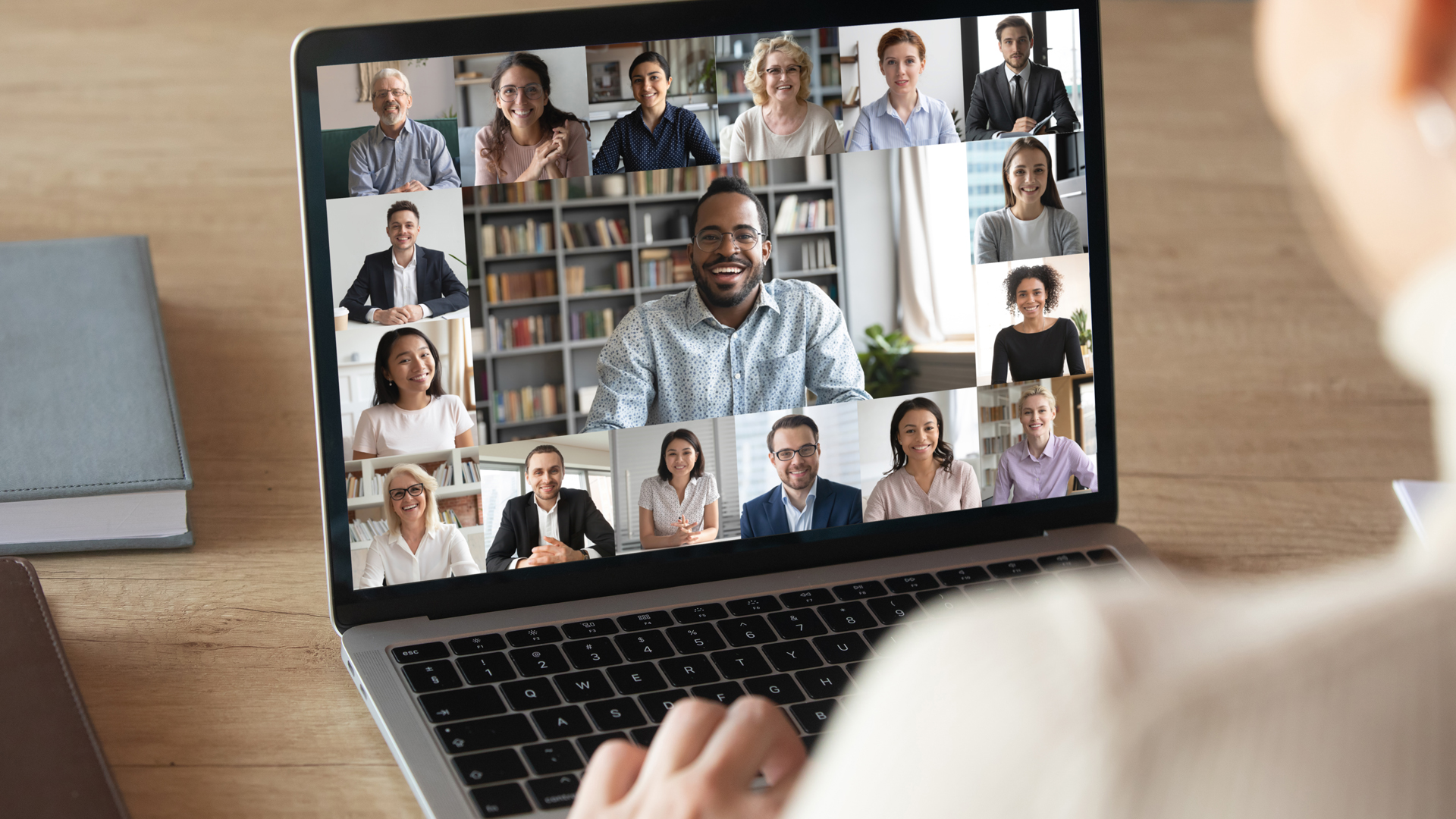 Bringing it all together;
Initially, we only thought that virtual collaboration was only for remote working teams. But that's not really the case, we can also utilize virtual collaboration tools to improve productivity in our office. It would help you to save your time and effort in conducting team meetings that would only make you lose production hours.
While you can use the monitoring tools which helps you to get a control over the online activities of your employees. So that it would be easier for you to manage your remote workforce.
If you find this article interesting, make sure to share it with others as well.
In case you have any more doubts, don't hesitate to mention them in the comments section below. We are here to help you out!
Also Read
How To Measure A Remote Employee Productivity
Top 5 Agile Project Management Tools In 2020