Time is the most significant aspect of your life and company. You might have potential employees in your group. But without taking the help of a time management system, you can't distinguish between your best and worst team members. And based on this classification, you can assign the task which can help you make a report of their efficacy. This productivity further turns into project fulfillment, consumer gratification, and business profits. When it is about controlling employees and business functionalities, you can't overlook the effectiveness of the best employee time tracking software and the time management.
When you understand how much time you will take to complete the task, that is the right time to learn how to manage time. Whether you are assigning to private assignments, business-oriented assignments, or any client's projects, making a record of your hours is essential. Effective time management supports you to submit more tasks within a specific period and grow your complete productivity.
The first phase towards proper time management is time tracking that is accurate and trouble-free. Currently, you can find several numbers of time tracking tools on the marketplace. But, one of its demerits is that all these apps give different asset packs, which may consume your lifetime effort to check and compare.
For this purpose, we came out with the information of the best employee time tracking software based on your requirements.
Understanding the basics of employee tracking 
Time tracking software is a crucial time management system to support your employees to become more organized and productive to get more things done within a period. It will check improvements, like how much time you take to submit your tasks. 
It can save your business valuable time and money. 
Executing the best employee time tracking software at your workplace has several profits. Employers can contact their employees to know when they see work reports of their employees and accordingly assign them more tasks. Checking on the work time reports, the employer can learn about the productivity in their firm.
Things to check before starts using the best employee time tracking Software

Time tracking software appears in all different forms and dimensions. So, differentiating which one perfectly suits you is your preference in the end. If you're not aware of what creates one different from another, here are a few things you need to look out for:
Geolocation:

backup registered hours with proof kept up by GPS security. 

Easy estimation: Try to

arrange time in minutes that will be easier for you to control things and your teams.

Customizable:

Try to form a flexible plan so that tactics and activities may feel easy to you. 

Consumer Service:

always make sure to give solutions to any queries that come out from the consumer
Advantages of having the best Employee Time Tracking app
Technology has come a broad way, so investing in an employee time tracking app is simple to handle and will result in success in your business. The advantage of advancements, specifically in the case of the best employee time tracking software may feel you more at ease, more productive, and more reliable. It is, such as:
You can't remove all the errors at a time during salary processing, but the chances of mistakes become very inferior with the top perform time-checking software. 
The IRS stated that 33% of managers make payment mistakes. The American Payroll organization informed that these blunders rate is between 1-8% of overall payroll.
When everything is programmed, the best employee time tracking software creates it simpler to manage the online timesheets. So that you won't be stuck by large Excel sheets, and you can save valuable time and money.
Since everything is automatic through time-checking software, all information is managed in real-time. It also permits you to check how many hours your team member has worked. If you need extra time to complete an assignment, you can view who truly deserves it.
Nowadays, best time tracking apps have a Geo-location tracking feature as well. When a staff check-in or out, a GPS location tracker has connected automatically, so the employer can always check where the staff was when logging in or out for the day. It gives you surety that you aren't praising "misused" time of employees like browsing another network.
Instantly respond to overtime.
When a staff drives into overtime, you will receive a notification so that the condition can be taken under control. Possibilities can be the staff might have forgotten to check out, but at least you're already at one step forward because a work time checking software makes you stay on the top list of employees who do overtime work in real-time.
Try to check- how many hours your teams are working with a work time monitoring software, so you can effortlessly record if a team often drives over their capability. That makes it easier for you to lessen the workload and release staff stress. That way, your teams can keep active work-life sustainability.
What do you understand by time tracking software?
A time checker is nothing but a system program that permits a company group or entities to check hours on particular works or assignments. It even allows them to convert these data and records to several file sizes like PDF, Excel, or Google Docs. So with the help of an employee checker, you can instantly detect employees' waste time and increase their Efficiency. 
The necessity of Time tracking software
Time tracking software is not a new concept. It plays a significant role in the digital marketing world for specialized services and discussing when you're changing time and resources or invoicing by the time, and you have to check the budget plan. Similarly, billing is not amusing, but it's essential and needs exact timesheet data to be cast-off.
There are budget and economic checking data that are required to build a business's reputation in the top position; you have to understand the assignment budget basics:
Are your project budget overpriced?

How much should be charged to the customer?

How cost-effective is the task?
Exact timesheet recording is significant to you as task supervisors so that you can provide correct analogous estimations according to earlier assignment work. To calculate accurately, you have to be able to review at timesheet information. The time tracking software estimates how much should be invoiced for the upcoming assignment. You required trustworthy and correct time recording data so that users prefer time-checking software correctly. There is a list of time tracking software available in the market, but selecting the right one can increase revenue.
Best time tracking software for small business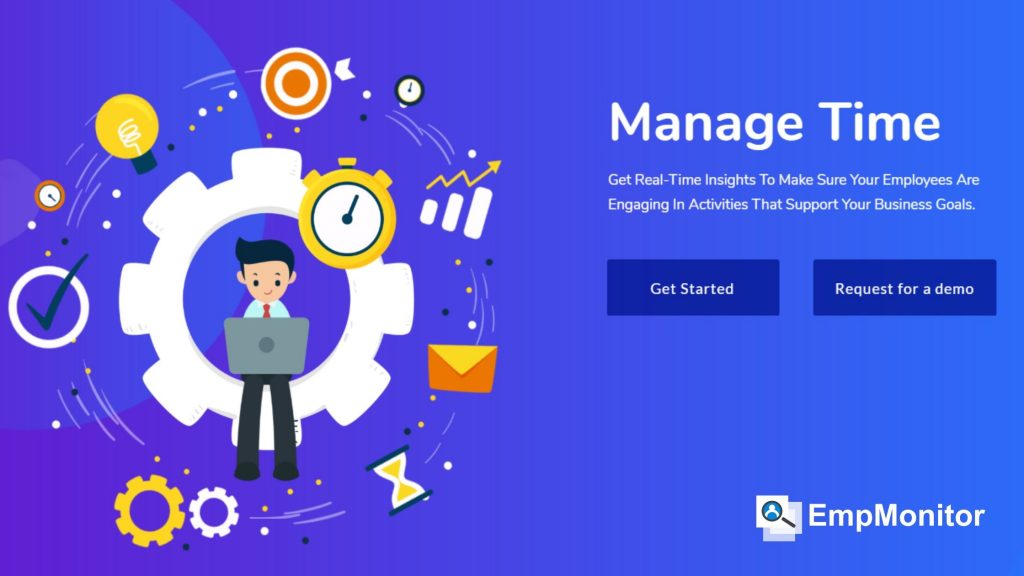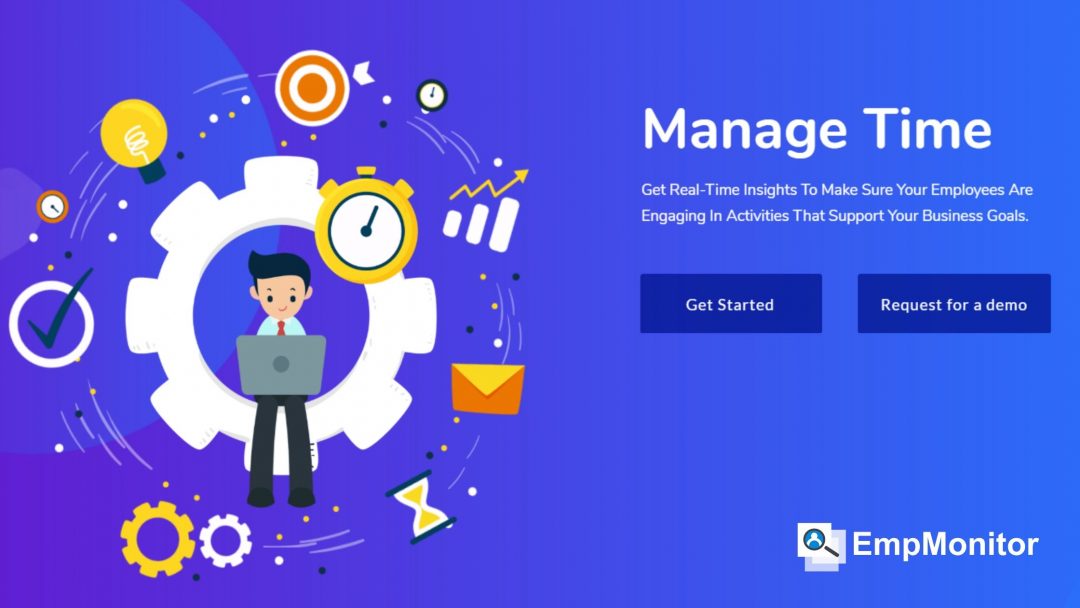 EmpMonitor
It is a well-known time-checking application network for nearly all forms of business. It is automated to view the productive time and check the success rates of each staff. The network provides a digitalized synopsis of the work done around the clock.
It is even beneficial for defining the efficiency layout of the teams. That means it provides the calculation about the clock hour at which your employee's productivity is at its peak. And they can check at which time they are absent.
It is surrounded by several assets that permit effortless and significant reviews of staff's work. The performance checking supports the employers in planning upcoming tasks to be assigned further to employees.
Features:
 Time Tracking

Clear, Detailed, and Insightful Reports

Web & Apps Usage

Payroll

GPS Checking

Attendance Logs

Off Track Reminders

 Check Breaks

Browser History

Real-time keystroke checking

Chat Monitoring
Conclusion
The above information is all about how the best employee time tracking software fulfills your different requirements. Best software includes improved assets like GPS checking, Conversations, Email support, Group texting, and more. What you select completely relies on your needs, team size, and financial plan. So, choose the right one according to your business requirements and evade misplacing user useful time.
You can read our blogs:
Discover The Best Employee Hours Tracker For Small Business