As a manager, you have several things on your shoulder; checking employees' work hours is one of them. It is a responsibility that needs to be taken care of without misestimation, which may result in production loss. 
Think about it, if the minimum employees work for 3000 hours each year and you over-evaluate by a few hours per day. Due to that, your company has to pay them for extra hours without any worth.
So, to avoid such losses, it is better to invest in an employee hours tracker solution that can monitor the real-time work activities of employees.
Checking employee hours is essential for any business. These are the points that explain to you why you need to track employee work hours.
Practice payroll correctly:
To evaluate payroll accurately, you need to understand each team's income and the hours spent on work. Accordingly, you can process salary based on employee performance. Timesheets support managers as it permits them to track down the billable working hours, inactive hours, and paid leaves. this data can help practice payroll for employees. Programmed employee time tracking can simplify your payroll procedure by decreasing timesheet inaccuracies. 
Check staff attendance:

The employee hours tracker helps you to register time and provides an attendance-recording process for your teams. According to the hours registered, you will be capable of regulating if staff followed their complete planned workflow or not, such as grabbing paid leave or shortened productivity. Time tracking can also provide a clear understanding of how many hours it consumes teams to get assignments done. Employers can then effortlessly measure upcoming projects and employment opportunities.

Work on particular accounting section and HR responsibilities:

The employee hours tracker can be preferred to regulate whether the hours recorded are billable or not, advancing the business's efficiency. As an outcome, accounting professionals can check task resources and reassign tasks where required. Moreover, checking employee time can highlight parts where extra capital may be essential inside the business.
What is the best method to check employees' hours? 

Based on the figure of employees you have, it can be tough to check the team's hours proficiently while ignoring errors. There are several methods to track employee hours.
Pen and Paper 
Yes, you read it right: Pen and Paper. You might be assuming this is a non-operational method, but several businesses still utilize it, specifically tiny companies. So why are businesses still preferring the pen and paper technique? 
As I mentioned above, this method is beneficial for a small organization. But if you are running a large organization, you have to take the help of an employee hours tracker software. There are lots of monitoring tools available in the market. Few apps services request you to make monthly and yearly subscriptions.
Virtual Spreadsheets 
Virtual spreadsheets, for example, Google spreadsheets and MS office takes extra resources that businesses utilize to make a list of hours worked. Managers can effortlessly send this between their teams for them to manually calculate their working hours. Summing up employee's work hours consumes not more than three taps.
Time Clocks 
We might have all utilized a time clock to check-in and out of the office. A time clock is a system that reports employees' working hours preferring an active time record, passcode, and handprint. Few also utilize the face detection process.
When selecting which time clock to utilize in your business, ensure that it gives you an easy process and is reasonable for you and your teams. Take some time to investigate the hundreds of time clock apps available on the marketplace. 
Get software To Track Employees' Hours?
Several applications have been designed to keep a record of the team's hours. We have listed one best employee hours tracker that we trust is the best way to join your company.
EmpMonitor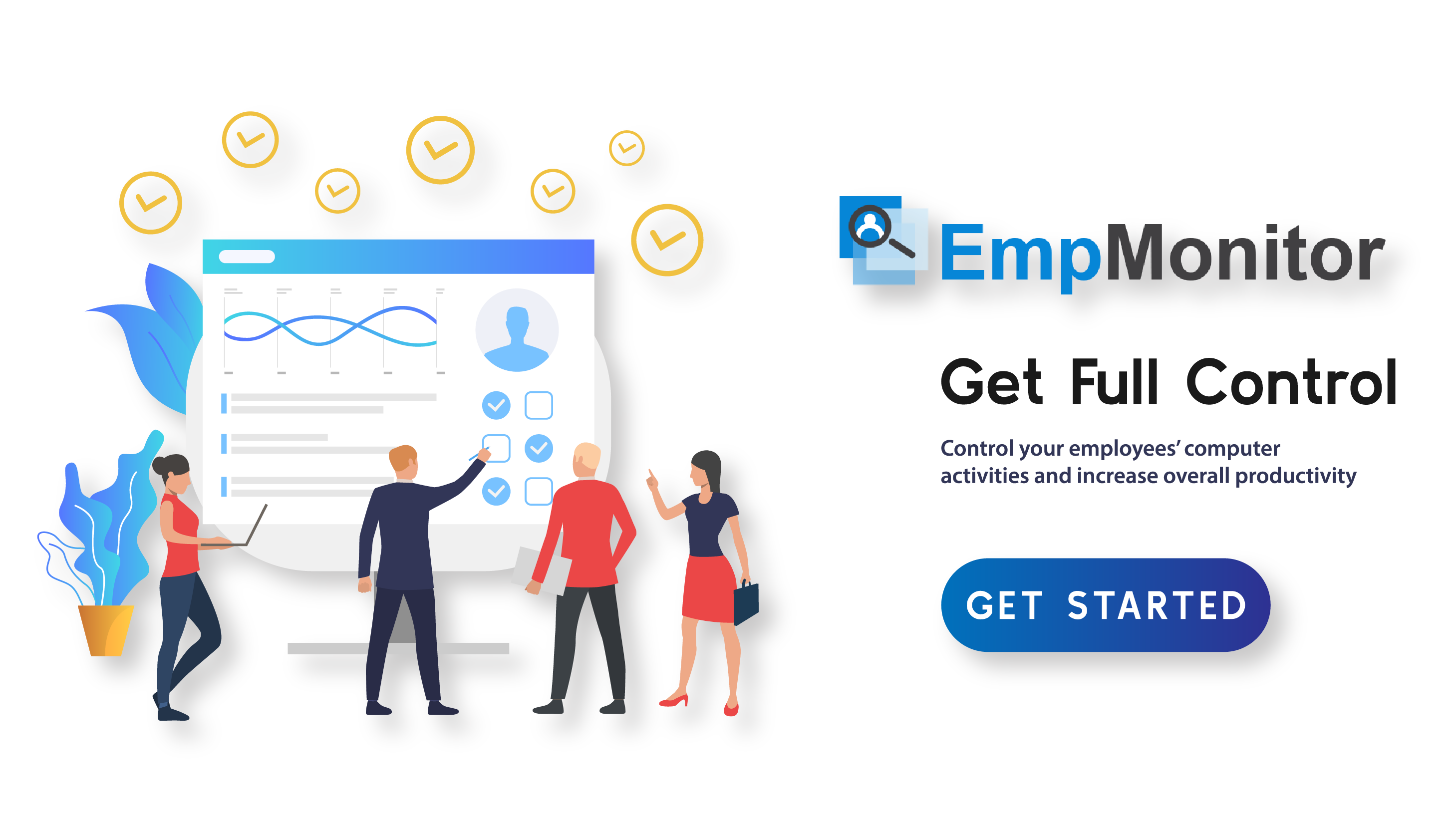 EmpMonitor is time tracking software that supports your managers to get things done systematically. It has a single-tab clock to preserve a record of the time staff works on tasks. With a simple-to-use dashboard, managers can easily monitor their employee's working hours.
It has a feature that automatically notifies employers when employees are inactive or idle for quite some time. And this will act as a warning message to employees when they are not productive enough.
What do you understand by Time Tracking Software?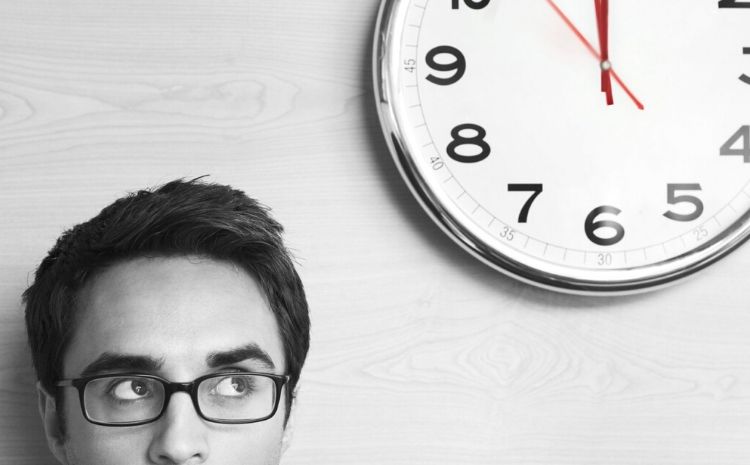 One of the toughest work for companies is to make a record of the apps where staffs invest their hours in their working time. There are possibilities that staff could be spoiling their hours in the workplace if they are not checked every day. This app supports you increase team efficiency by maintaining a record of their attendance and hours worked at the office.
Time regulating software simplifies your regular tasks and increases employee self-confidence. Utilizing the correct form of a time-checking app has several benefits for a company.
Benefits of using time tracking software
It checks How teams invest Time
The latest study claims that 43% of the hourly-waged workers have confessed that they extended their work time. The software gives all information about why, where, how, and when the teams invest their time. It displays how teams use their working hours and set their primary objectives.
Provides Teams permission to their timetables
Another benefit of this software is that your teams can view their work schedules and leaves. They can check the hours they can use in taking a holiday trip and therefore apply requests for leaves. The checking software also permits teams to confirm their convenient date and time to rejoin work.
It supports making timely consumer invoices properly.
Time checking software makes appropriate invoices for the consumers. The app is essential to process timely invoices for customers. For example, few companies ask vast amounts from customers on an hourly basis while few of them charge on an assignment basis. This software demands from customers accurate value.
EmpMonitor-best time tracking app for small business
It checks working hours for infinite tasks for a vast figure of customers for free. It can be a brilliant software for managers and freelancers who has to check hours spent on projects as it takes all non-chargeable and chargeable hours operated. You can even share bills with consumers for the hours you and your employee spent on tasks. Its unique time-checking assets-free plan and inexpensive paid options made EmpMonitor our top choice.
Empmonitor's Unique Features
Time Tracking
Track employee day-to-day presence and activity, including idle or unproductive time.
Automatic Screenshots
Automate screenshots at regular intervals or randomized intervals.
Clients Feature
Monitor and record the number of hours spent on client interaction and projects.
Accurate Payroll
Automate the process of payroll and billing with your clients.
Automatic notifications
Regular notifications keep you updated about employee idleness, inefficient work practices, and downtime.
GPS Tracking
Track the exact location of your employees via their company-issued devices.
Off Track Reminders
System reminders will keep employees on track when they drift to non-job-related websites while at work.
Attendance Logs
Keep a record of the exact login and logout times of your staff for the last 7 days.
Display Browsing History
It helps manage records of your staff's browsing history even if they delete it from their device.
Conclusion
The employee hours tracker is essential for both managers and teams. Exact time checking can keep your company's thousands of dollars by confirming that you are investing your time to complete the assigned tasks. Furthermore, selecting the right time and attendance checking technique can indicate the variance in authorized manageability, such as well-organized accounting, decreased payroll inaccuracies, and improved employee productivity.
There are numerous methods to check your team's productivity hours. Some research helps in selecting the right technique to be used for your company's needs.
You can read our blogs:
Benefits Of Having An Employee Attendance Tracker