Many of the entrepreneurs around the world are implementing work from home policy in their organizations. It has now become a trend that is benefitting for both employers and employees. As it brings many advantages like better work-life balance, increased motivation, and productivity for the business.
Besides with a 9 to 5 traditional work schedule, employees have limitations to serve their best efforts for the business. Considering so many advantages, you might want to imply a remote work culture in your organization. But before doing so, make sure that there won't be security issues that can hinder productivity when your employees are working from home. Below, I have shown some of the essential factors, which every employer should consider before letting their employees work from home.
Whom To Give Privilege:
Remote working is a perk for the employees, which you should only give to the ones who are responsible enough to work efficiently by themselves. Some of your employees may also want to work remotely. But before giving them a privilege to work remotely, you should check whether they have a good reason to support their request. As if any of your employees are suffering from a health problem, you should be considerate towards them. And can also allow such employees to work remotely without having their physical presence in your workplace.
What're Your Expectations?
Every employer wants to have better productivity from every employee in their firm. Likewise, you also have some expectations from your remote staffers. Though you need to be direct about such things to your employees. Because while working remotely, employees have to maintain their work-life balance. And due to certain circumstances, there might even be times when they won't be able to fulfill your expectations. While you need to be clear about what you are expecting with your employees. Whether it's about productivity, priority, deadline tasks, or any other work-related implications. By being clear with your expectations, you can bring out their potential to be more productive for the business.
Communication Channel:
Managing virtually working employees is certainly not easy. And one of the biggest challenges to that is effective communication. Being a remote worker, employees are not in direct contact with their team members and managers. And in such situations, employees will have to deal with work implications. Depending on a single communication channel is not a proper solution. While you can implement several communication channels side by side so that you and your team can exchange work-related solutions with each other.
Usually, companies prefer to use several options like telecommuting, VoIP, video conferencing, emails, etc. And when you implying work from home policy, make sure that you have proper connectivity to progress work productivity.
Tools For Remote Working:
Sometimes depending on the work conditions, employees might need some extra tools and software to work. In such a case, the employer should provide such tools to their staffers. Besides that, employers can also install remote monitoring software in their employees' computers to remotely track the record of work. With the best remote monitoring software like EmpMonitor, employers can easily keep the workflow. And they can also make sure to avoid any cyber-threat related to the data security of the organization.
Ensure Data Security:
When employees are working remotely, they might be using the Internet service of an unknown service provider. It may also result in causing cyber attacks on your data. For better security, you should ensure the security from such data threats by utilizing antivirus or firewall protection. And considering insecure networks, remote workers can utilize VPN service to trick cyber attackers. All the more, you can also utilize EmpMonitor firewall security features to ensure the data safety of your company.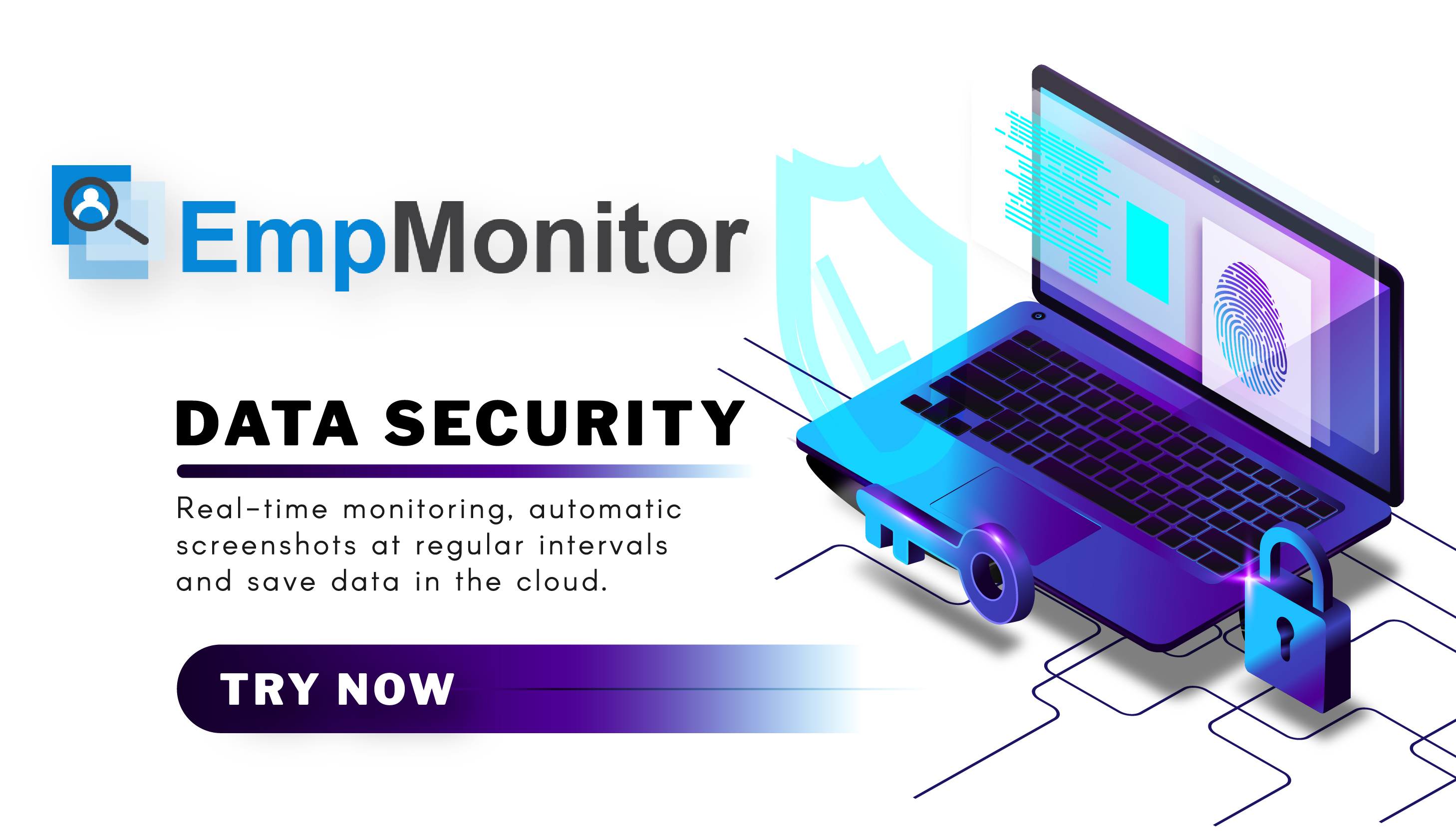 Expenses For Remote Work Management:
If you see, by bringing work for home policy in your company, you can minimize your expenses on the Internet, phone and electricity bills, and other utilities that you or your staffers need in your office. Other than that, it can also help your employees to save money on fuel consumption with the daily commute from home to office and office to home.
While you are establishing an allowance system for your remote employees, you need to consider the above factors. Try to spend more on software and tools, which can bring better security and productivity for your organization.
Work From Home Policy In Written Words:
In your policy, you should mention all the things about the remote working conditions in detail. You should mention the work hours that you are expecting from them. And also tell them about the monitoring policy of your company. Make sure that your policies aren't violating the employees' rights, which can also result in their disagreement.
How EmpMonitor Helps You To Create Effective Work From Home Policy?
Before introducing work from home policy, make sure that all of your employees are agreeing to follow all company guidelines. To manage and control the work progress remotely, you need a remote monitoring software like EmpMonitor. Having this tool by your side, you can check whether staffers are engaging in their duties or not. It also has a real-time monitoring feature, which lets you track the ongoing computer activities of employees.
Want to know more about this amazing remote monitoring software? Here I have shown some of the best qualities of EmpMonitor that can help you to create effective work from home policy for your organization.
Work From Home For Deserving Employees:
Monitoring is essential not only for remote work management but also for the traditional workspace. While monitoring the computer activities of employees, you can look for the employees who really deserve the perk of working from home.
The EmpMonitor dashboard gives you a clear view of your employees' productivity, presence, and their engagement in work. You can inspect the production details and work engagement of each employee in the graphical representation. There you can analyze staffers' work to find out if they are responsible and capable enough to be productive while working remotely.
Location & Department Wise Remote Monitoring Software:
To run an organization, many staffers from different departments put their efforts. And when you have to manage remote workers, what you need is EmpMonitor remote monitoring software, which has a function that lets you categorize your staffers based on their different locations and departments. Using that, you can easily filter out the departments working on different regions and manage their work productivity remotely.
Assign Your Managers For Different Departments:
Being an employer, you need a centralized remote monitoring software to manage work from home staffers. Although when you have different sections of departments having many employees, you can't possibly handle each and everything by yourself. With EmpMonitor software, you can assign manager accounts for each department separately. By giving access to the supervising person of each department, you can share the burden of monitoring all staffers by yourself.
Keeps Your Data Secure:
Cybersecurity is one of the biggest challenges to employers who want to introduce work from home policy. However, if you have the best remote monitoring software (EmpMonitor), then you can easily keep your data safe and protected. It has the firewall security features, which allows you to restrict domains and control the web traffic on employees' computers.
Besides, you can also check the past and ongoing activities of employees' computers in detail. It tracks down the browsing history and catches the real-time screenshots of employees' computers so that you can affirm any suspicious activities in your company.
Monitor To Appraise Employee Productivity:
When employees know that you are monitoring their activities, they'll try to put their best efforts. And it'll help you to gain better productivity. To put it simply, I would say that every responsible employee wants to get appraised for their good performance by the employer. And employees who are working remotely also feel the same. Using the EmpMonitor software, you can check the work record of each and every employee in your organization. And based on their skills and performance, you can reward them with benefits. That way, your remote workers would become motivated and will try to bring more productivity to the business.
Affordable Remote Monitoring:
While managing work from home employees, you can cut the cost of office utilities, electricity, and phone bills, hardware setup, and other workplace equipment. And for better work management, you can employ the most inexpensive remote monitoring software – EmpMonitor. You can start by using it's 15 days free trial offer. After that, you can subscribe to a plan based on your requirements.
So why to wait more!


Wrapping Words:
So have you taken all these seven steps before implying remote work culture for your business? If yes, then you won't have to face difficulties to adopt a telecommuting work culture. Just be clear with your expectations on employees and don't make the work burden for them. That way, both you and your employees will be happier.
For more information regarding work from home, you can also check our other blogs.
11 Productivity Tips For People Working From Home
How To Boost Productivity Through Employee Computer Monitoring Software?