Businesses and teams have different needs according to their team sizes. We know that managing projects, executing good work, juggling priorities, communicating effectively, and keeping track of your most precious resource. That is the time!
Make Every Second Count, An automatic team tracking software that lets you know where the team is productive and where it needs help so you can improve overall and individual performance. Organizing work in this "new normal" has its challenges & asks us to learn a new set of skills and adjust our tools. 
But first, let's go over some basic information on time tracking & team tracking software. 
What is team tracking software?
This software is a set of critical monitoring, and time tracking features used by freelancers and companies. Helps to streamline project management, Track employees' work hours, accelerate performance, and boost team productivity. It has automated tools that can be a team time tracking app and go timers. Added to another team for collaboration tools, it simplifies team management. Team members will focus more on their tasks rather than spend time manually tracking time. Time tracking tools eliminate the battle of work time tracking, Filling out spreadsheets, or timesheet approval. A team time tracking technique is also a great management tool. It shows managers if projects are completed on time and within budget. In other words: It's a vital tool for keeping profits and client satisfaction as high as possible. 
How can I track my team's time?
It's much simpler than ever to track your teamwork, and thanks to team tracking software, You can set up unlimited projects, and assign and create tasks for different team sizes. Each time your team members work on specific tasks, they will start a timer on the laptop. Once you log in, you will see a single dashboard with all-time entries, so you will know who worked on what and for how long.
What is team time tracking?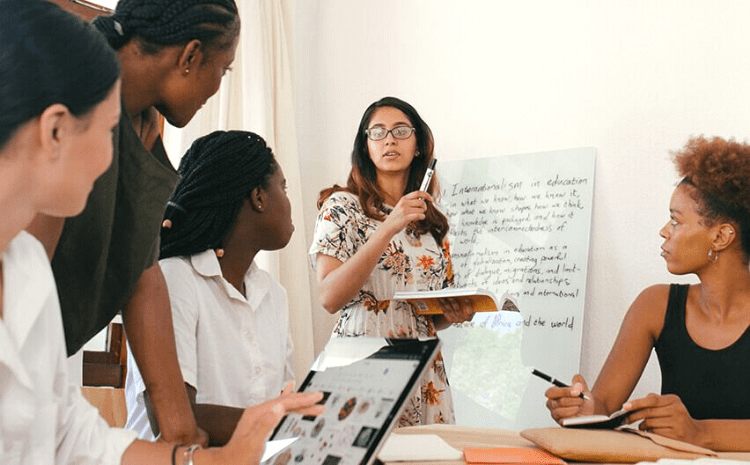 Easily monitor your team and track time to increase productivity while bringing liability to your company.
Accurate timesheets with Time Tracking
Automatically track the time of your remote and work-from-home employees. Timesheets help to track indicators of employees daily.
Reports to measure Productivity and Activity  
Monitor output of individuals with an activity report. Measure both active and inactive time for a team member. Increase credibility by tracking productive and non-productive hours spent on your projects.
Monitor the task with Time Tracking
Create tasks in projects and assign them to respective team members. Team members see the projects when they log in to track time. You can track your tasks by status and deadlines.
Visibility with Automatic Screenshots
Take screenshots of your remote working employee computer at regular intervals. Use the screenshots to verify their work and build trust with clients. Provide feedback and increase the productivity of your work-from-home employees.
What is team task tracking software?
Task management is a vital component of project management that helps businesses project themselves into associated and sequential tasks. Each task can be planned, scheduled, and monitored individually. This team task tracking software helps co-workers be in sync using features such as progress reports, task scheduling, and time tracking. It nourishes users and stakeholders to meet their project deadlines. Additionally, task management tools best features help with budget planning & to-do lists, task reminders.
Benefits of task tracking software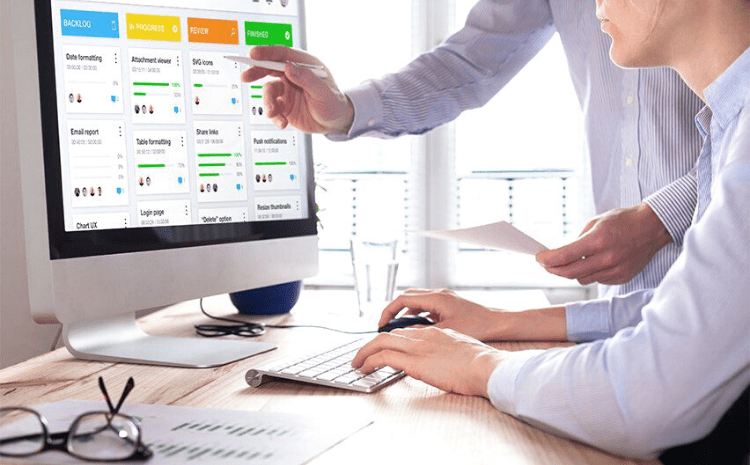 Task management software helps businesses streamline their project lifecycle, reducing the possibilities of sudden roadblocks. It gives cross-team communication and collaboration, saving money and businesses time.
SPECIFIC BENEFITS INCLUDE:
Increased Productivity
Task management software helps project managers divide projects into sub-tasks. Each task can be assigned to a specific team or individual and have a unique set of goals and milestones. Each team member is assigned specific roles and responsibilities.
Workflow Management
A task management tool lets businesses oversee an entire project lifecycle to identify hurdles and time-consuming activities that need more attention, Helps project managers schedule and prioritize tasks and efficiently design the overall project architecture for smooth execution.
Business Needs
Task management software offers a wide range of subscription options, from Basic to Advanced plans. Subscription costs will increase as you add features. Businesses should evaluate their requirements on Key features and choose a product that meets both Budget & Requirements. 
How to Choose team tracking software for Team Management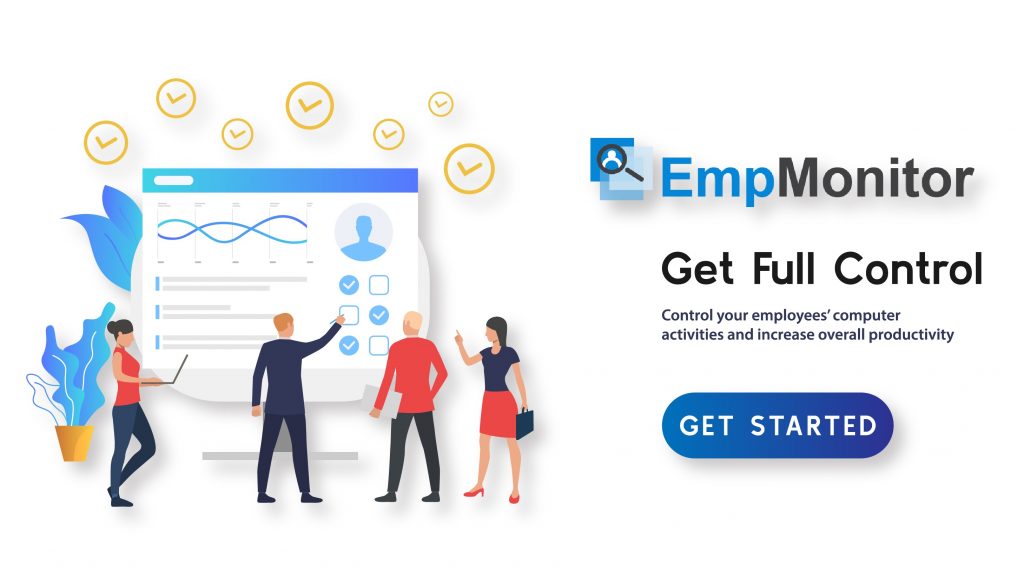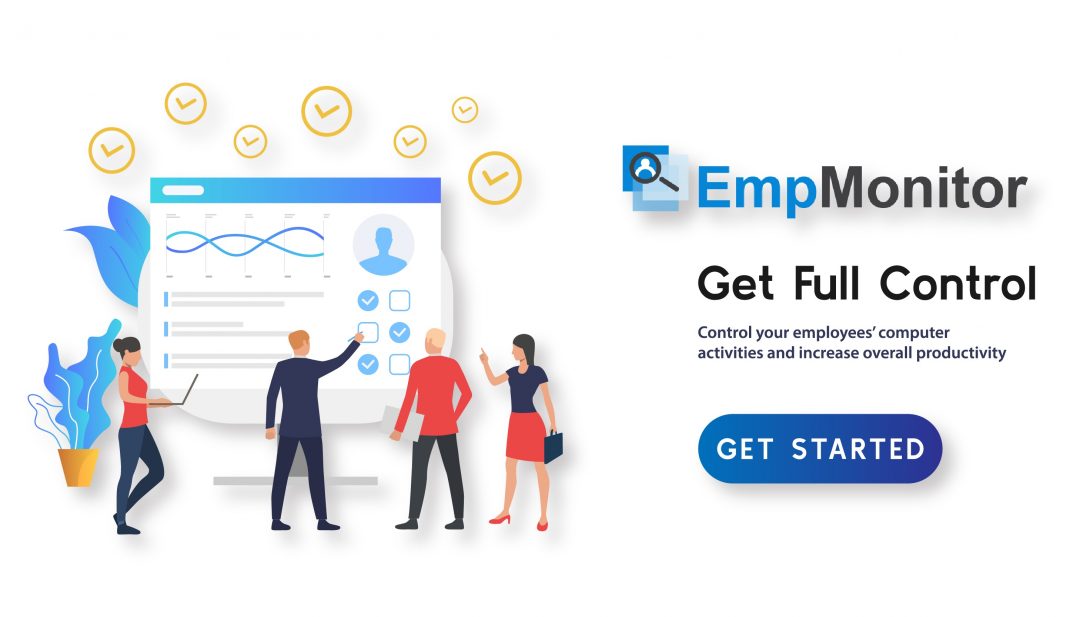 The time tracking software offers a variety of solutions for teams and individuals, particularly Companies, Businesses, and extended functionality to meet specific needs. A list of features that may help the most when using a team time tracker:
Multiple ways of time tracking: timesheets, App history, and Web history based on time, here are a few points to follow:
Project & Task management

Customization in user roles & permissions

Payroll & Attendance management

Reports & Analytics 

Absence management

Integration
Know where to start? Try EmpMonitor – a team time tracking tool that supports all these features. Book a product trial demo with our experts. 
EmpMonitor allows you to monitor the activity and performance of your work-from-home and remote team employees.
It is an Employee Monitoring & Productivity Management Software
Here are some benefits of using EmpMonitor:
Be aware of every aspect of your team member's activities without having to micromanage each department. 

Making companies more productive, compliant, and secure.

 

Analyze Measure productivity. Increase efficiency.
Team Time Tracking Software: 4 Ways It Helps Your Business Grow
Time tracking
Track time effortlessly on tasks and projects. Our time tracking features include a custom range, so your management team can run detailed reports and find out exactly where the time is on for productivity.
Organize remote work better for Projects 
Project estimates have expectations before it begins so you can evaluate your progress in real-time. Assign and schedule tasks to each team and improve the accuracy of your future estimation.
Weekly and Monthly timesheets
Keep track of your team's work progress with timesheets that show time spent by each person on projects each day. Timesheets of months together can also be reviewed to preserve past work records.
Web and App History
Detailed usage of Web and Apps provide a baseline for measuring how your team spends time to perform tasks on the specifics modules. So you know how to tackle the project deadlines.
Benefits of Having Team Tracking Software
One of the biggest challenges faced in remote working is that managers will not have the visibility to track the productivity of their employees. 
Teams working away from the office rely on software programs to streamline tasks. System Data has access through these new technologies and applications. Data analytics can make remote working more efficient for companies and their employees. And Let's see how:
Productivity
Many employees prefer work-from-home options, especially those with childcare services or the high costs of commuting. However, employers think that employee productivity will come down with decreased visibility. Data analytics through team tracking software can provide in-depth visibility and reports on work efficiency so employers can monitor their employee's productivity levels.
Employee Well-Being
A happy workforce is always productive. However, Employees may feel unsupported and feel lonely as they work remotely. Data analytics can predict risks by measuring satisfaction & employee engagement levels. Employers can identify what employees are looking for and quickly meet those needs.
Employing Analytics Professionals
The current technology-driven environment means that more data are generated and recorded than ever before, and data and AI experts are in high demand across various industries. Data professionals need to be well versed in analytics, database management, forecasting and predictive modeling, and data visualization. Data analytics professionals should be in training for the above concepts.
Focus on Quality Data
Data analysis works with large data sets, but most companies have limited access to information on their employees. At the same time, It is vital that what data a company can collect is standardized for analytics, which can be challenging for large companies' employees across multiple countries. Companies should manage the processes of storing, collecting, and organizing data by using team time tracking tools, in that case, you have to think of the best tool among the tools available in the market, you can try the EmpMonitor tool without investing much and get the 15days free trial. 
In most cases, human resource departments are responsible for data collection. On the other hand, larger organizations would have dedicated data specialists who can translate the information into plans. 
Conclusion

 
Introducing team tracking software in your organization offers a handful of advantages for faster growth. Now, It is time to choose the right tool like EmpMonitor which helps you to make it happen.
You can read our blogs:
7 BEST TIME MANAGEMENT TIPS FOR WORKFORCE THAT YOU MUST IMPLEMENT
LEARN HOW TO GET BENEFITED FROM WORKFORCE OPTIMIZATION