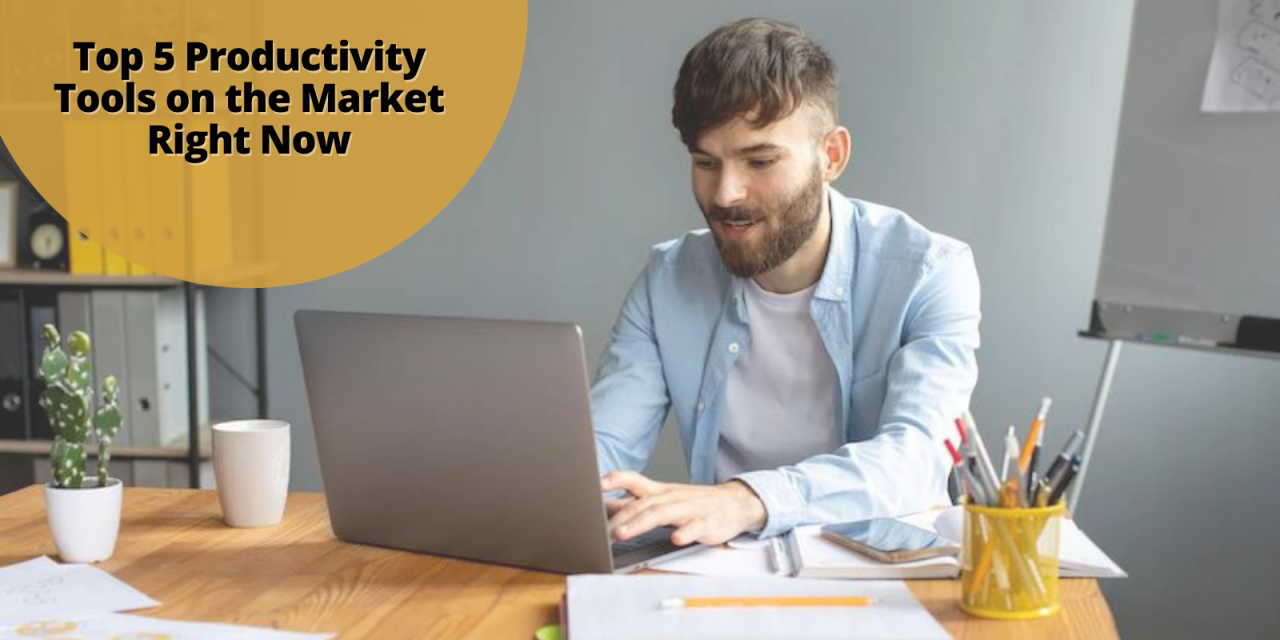 Every employer wishes their employees were more productive. However,  productivity does not occur by chance. It comes at the cost of hard work, careful planning, and consistent effort. Individual and group productivity is a widely discussed topic, with people sharing their daily schedules, morning routines, time blocking habits, and other details. Productivity tools are another factor that is assisting people in becoming more productive. As times have become more competitive, it makes sense to seek assistance from the market's plethora of productivity tools.
In this article, we'll look at the vast world of productivity tools, how they can improve individual and team productivity, and the best productivity tools on the market right now.
What Are Productivity Tools? 
Productivity tools are programs and applications that help with day-to-day office tasks. Productivity tools are pieces of software that you can use to boost your employees' overall productivity while also teaching them how to work better as a team. You, as an employer, can also use online productivity tools to track your employees' progress and work. The pandemic has highlighted the work-from-home culture. You can use work-from-home productivity tools to monitor and manage your remote teams.
Benefits Of Productivity Tools
Productivity tools have numerous advantages. Some of the most notable examples are listed below.
Improved Employee Collaboration And Project Management
With productivity tools, it is simple to assign tasks and projects and track their progress. Productivity tools also enable you to combine information from multiple sources and share updates with team members so they can stay informed about the project's progress. Internal messaging, file sharing, a task calendar, and project portfolio management are all standard features of project management office productivity tools.
Time And Resource Management
Project management is incomplete without resource planning. To ensure that your team's assignments and resource allocation do not overlap, you'll need the right tools. From managing project teams to estimating costs and planning resources, workplace productivity tools make everything easier.
Improved Work Quality
Productivity tools simplify the process of setting goals, assigning tasks, tracking progress, creating reports, and communicating with employees in real-time. Employees are frequently distracted in a chaotic environment and struggle to stay focused on assignments at home. Your employees require more than motivation to concentrate and complete work at a faster pace. They need the proper tools of the trade to manage their time and prioritize tasks. One of the primary benefits that you may notice is a significant improvement in work quality.
Allow Employees To Work From Home
Work-from-home culture has taken hold. Working away from the office, on the other hand, presents its own set of challenges, such as scheduling meetings, bridging communication gaps, and ensuring that everyone is on the same page. Through the power of the cloud, mobile office solutions enable people to stay connected while on the go. As businesses expand globally, they require remote office solutions to connect with remote employees and collaborate via smartphone, laptop, or tablet. When using productivity tools, the reliance on working with employees is high when they are virtually together. Productivity tools enable all team members, no matter where they are, to give their best. 
Easy Performance Monitoring
You can use productivity tools to create tasks and goals before assigning them to team members. The performance of all employees about their set goals is visible in real-time. It allows you to point out employee errors, and also allows you to recognize and reward employees for their efforts. This boosts overall productivity by increasing transparency and accountability in your system and motivating other team members to perform better.
Best Productivity Tools On The Market Today
As you can see, productivity tools can be a boon to your business, and they have also become a requirement with the rapid rise in remote working cultures. With that in mind, let's take a look at the best office and work from home productivity tools on the market right now.
ProofHub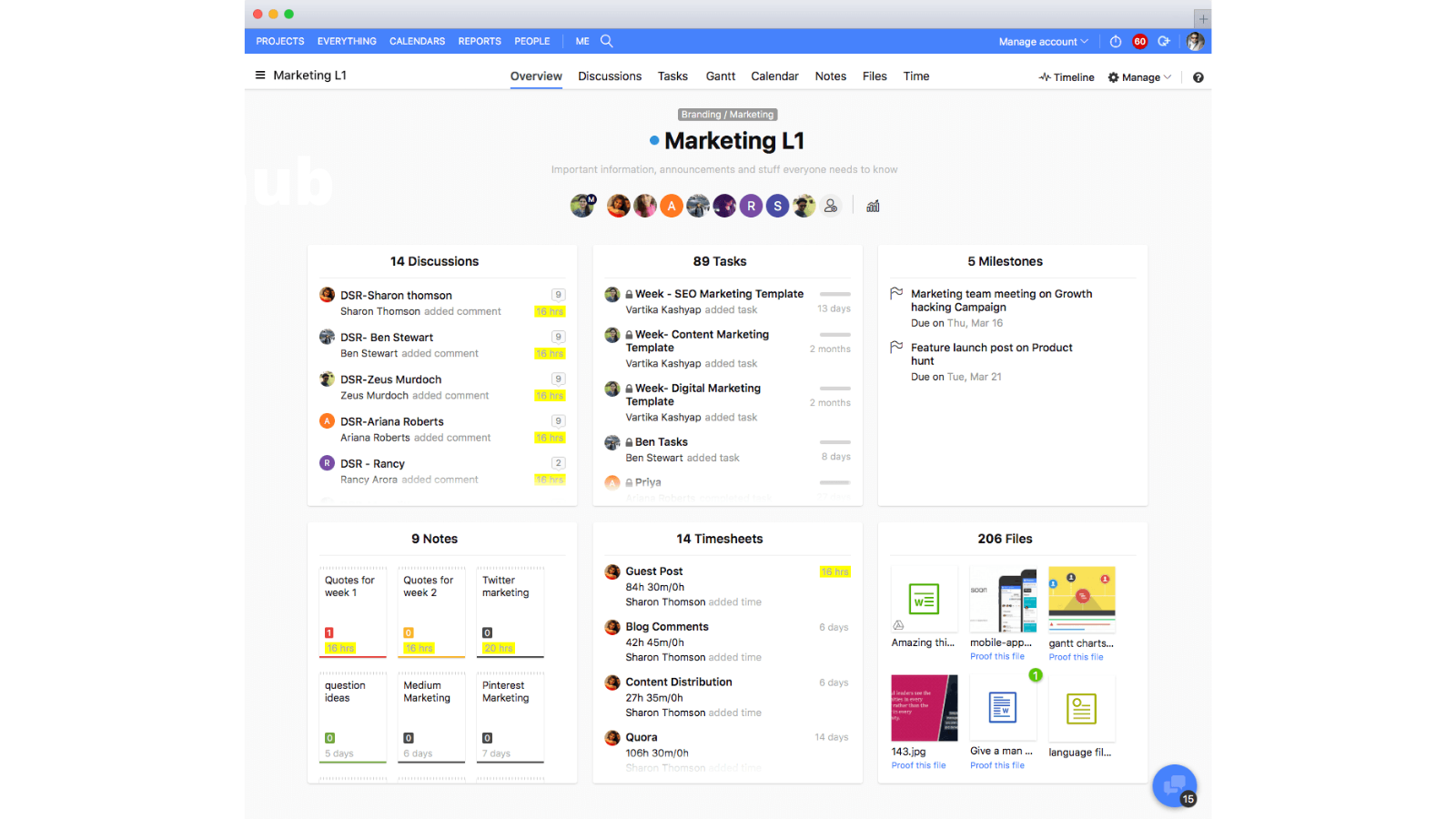 ProofHub is a project and task management application that assists you in staying organized, increasing accountability, improving communication, and keeping everyone on the same page. It is a centralized storage location for your projects, teams, and work-related data.
Following are some of its top features 
Assign specific people to specific tasks.

To organize the workflow and upload files and documents.

Improved time management in collaboration.

Examine the amount of time spent on each step.
HubSpot Marketing Hub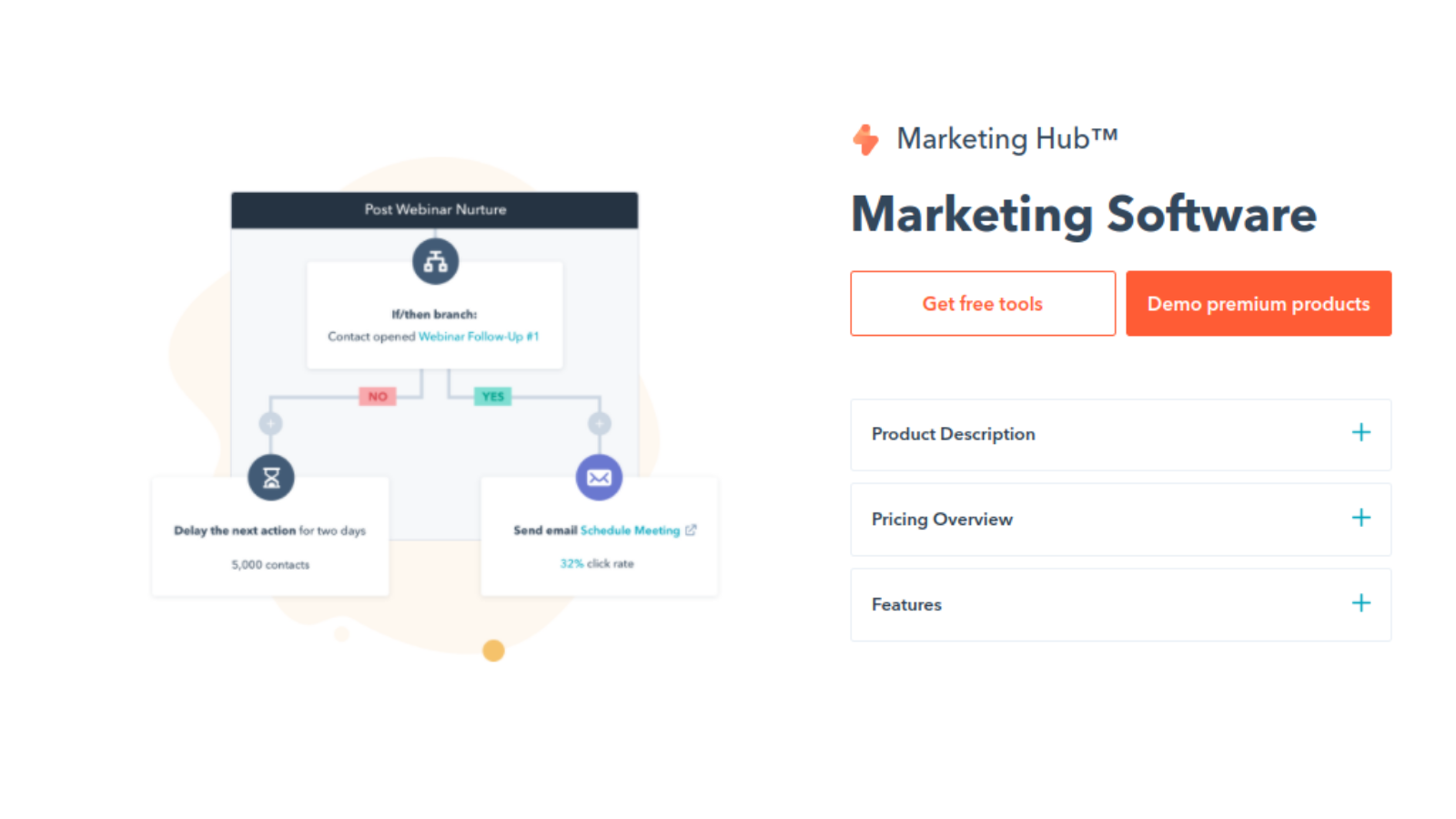 HubSpot is a team collaboration platform that helps with the creation, administration, and execution of marketing campaigns and projects. Because the Marketing Hub is linked with HubSpot's all-in-one CRM system, your team can monitor your clients' journey from the minute they browse your website to the moment they sign up for your tools.
Following are some of its top features 
Automation software for email, social media, and more with shared dialogues for each contact.

No-code tool integrations are required.

Data synchronization across the Marketing, Customer Service, and Sales departments.

Contact management and contact database.
Slack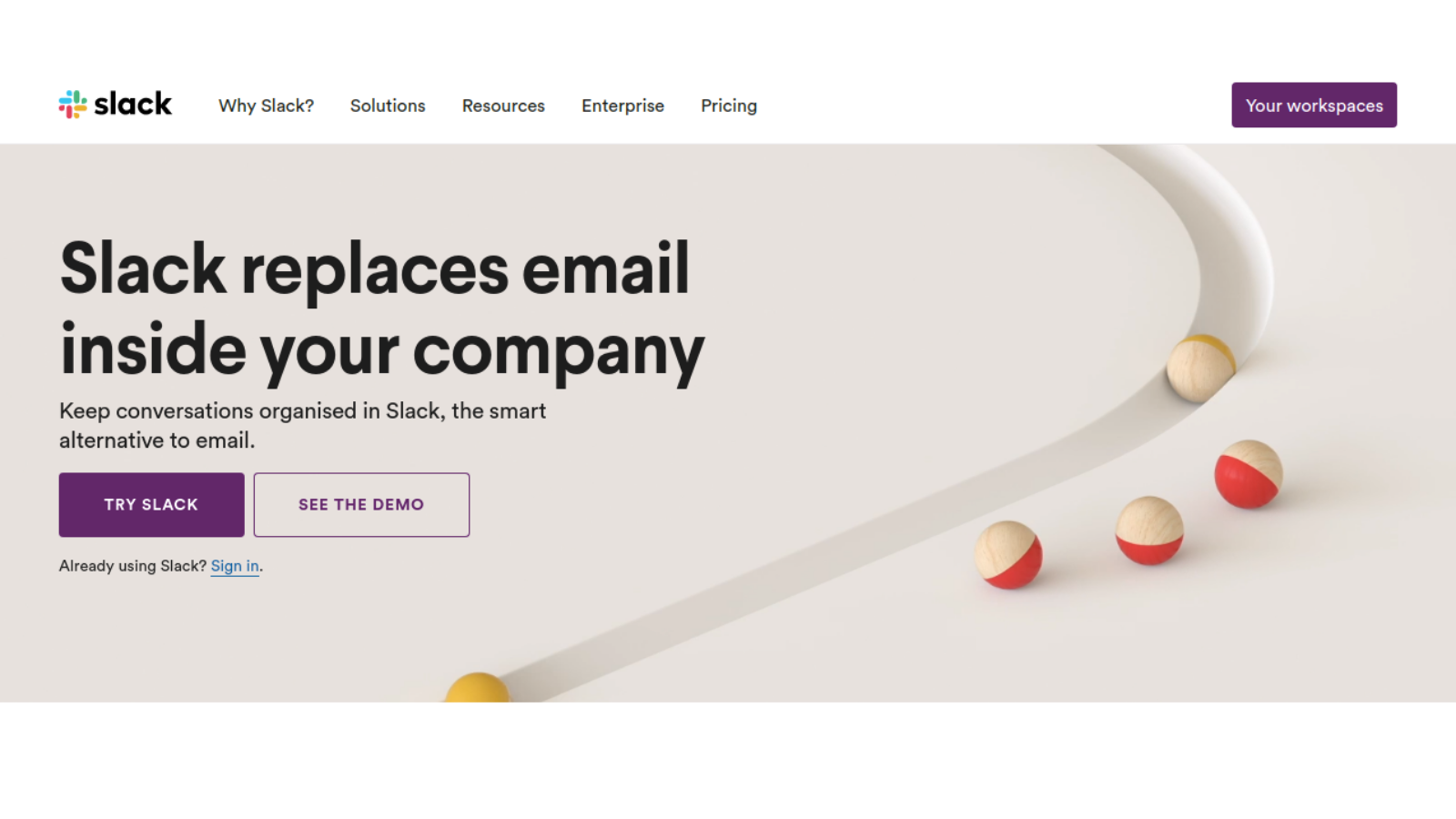 Slack is a team communication platform that centralizes your team's messages. It works with your existing technologies, such as Google Drive, Dropbox, and Box, to name a few.
Following are some of its top features 
Chatting and group communication.

Set up recurring reminders.

Highlight terms to receive notifications when they appear in a conversation.
Chanty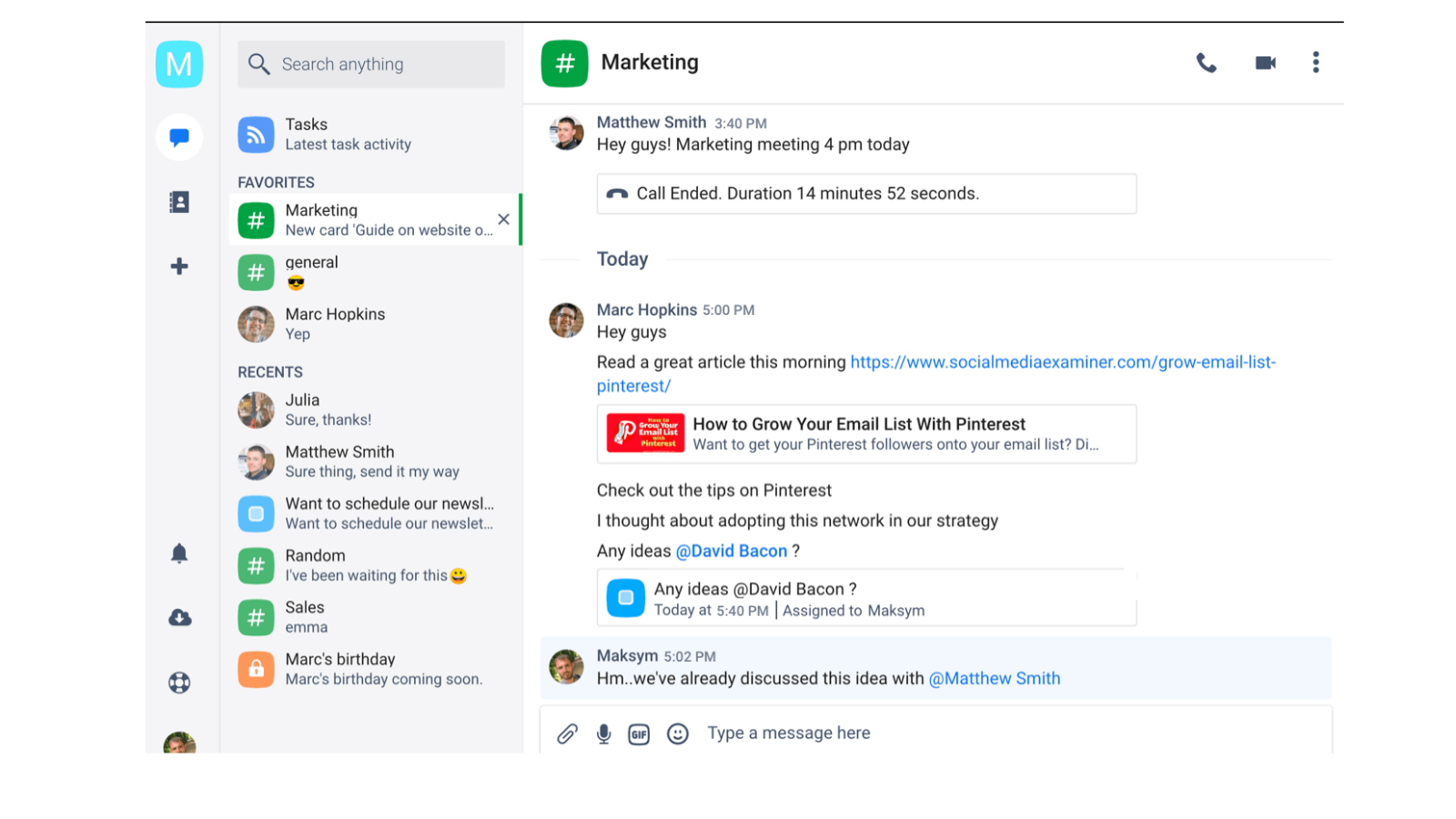 Chanty is a simple and fast team chat tool that promotes teamwork in various sectors. Using Chanty, you can effortlessly communicate with your employees in a private, public, group, or one-on-one setting. Third-party Apps in Chanty may also help you improve your efficiency.
Following are some of its top features 
Unlimited message history for free.

Task management is built-in.

Integrations for audio/video calls and voice messages.

Sharing of files.
Toggl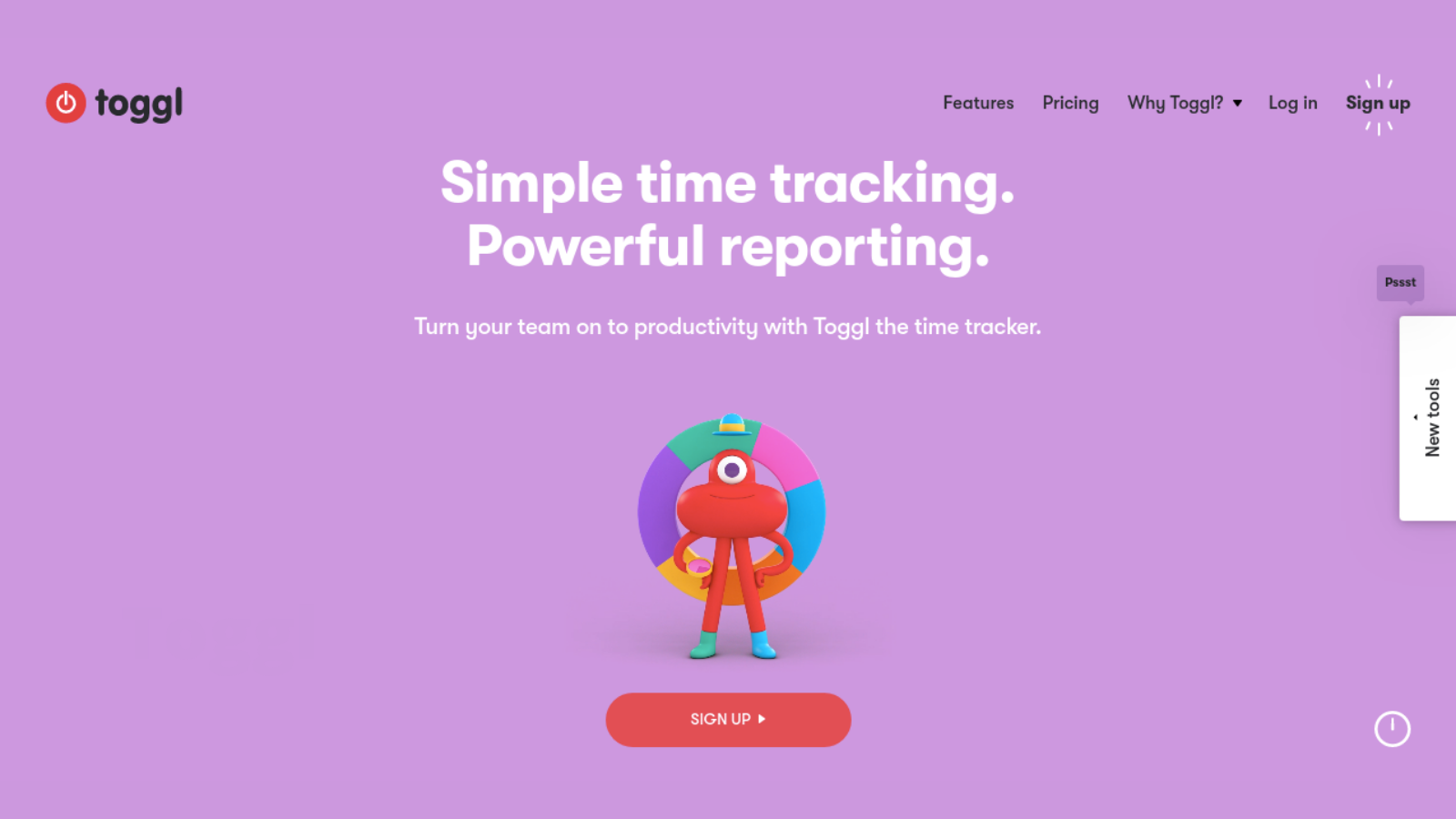 Toggl is a simple and effective time-saving utility. Toggl's time tracker is built for efficiency and gets right to the heart of timesheets. You can also add dozens of different apps to this time tracking app and increase its capabilities. 
Following are some of its top features 
See how much time you've spent billing and how far you've come as a team in real-time.

Offline time tracking as well as mobile functionality.

Managers receive reports directly.
EmpMonitor- The Undisputed King Of Productivity Tools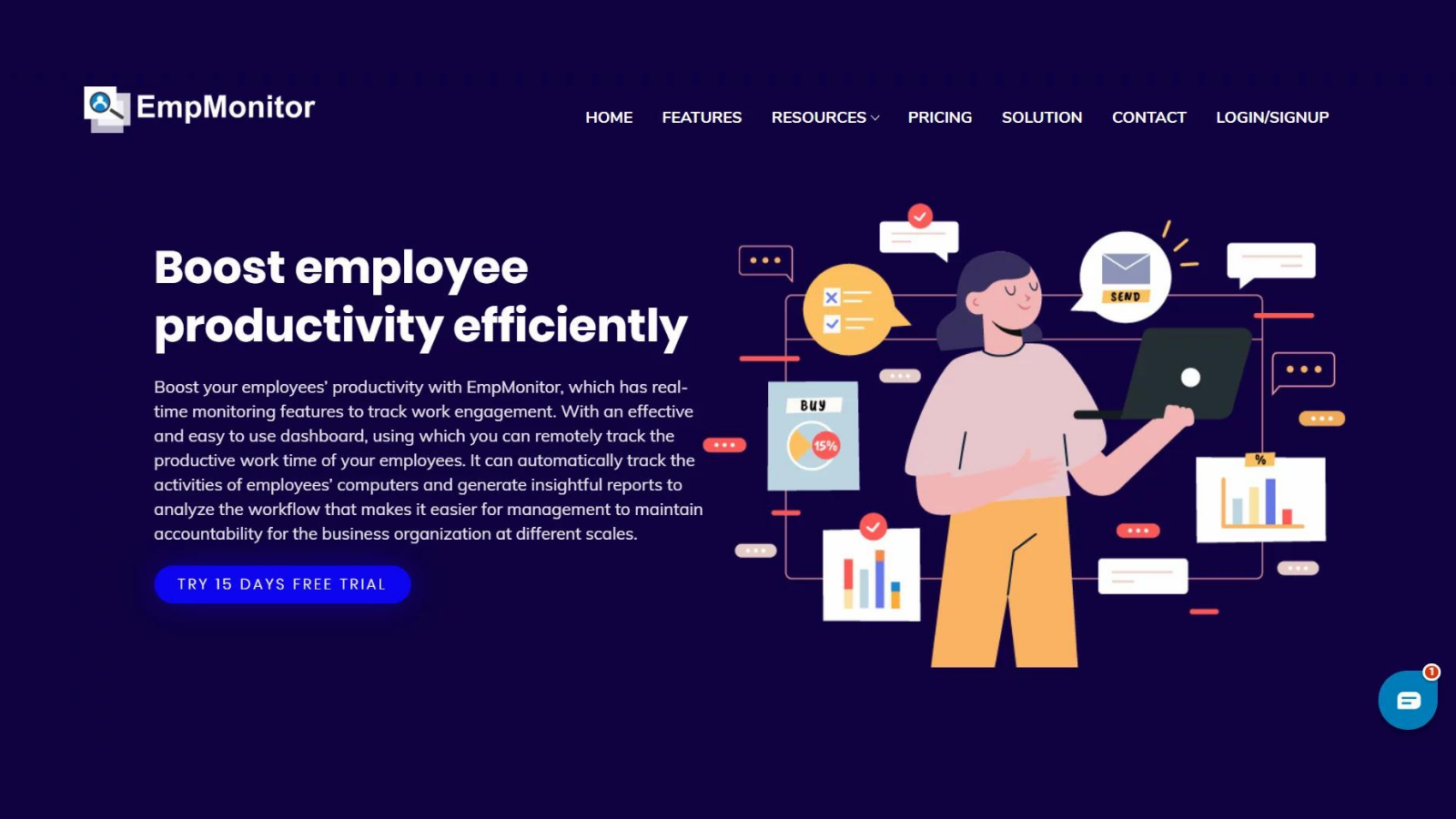 EmpMonitor is one more on the long list of work-from-home productivity tools. EmpMonitor's AI-powered remote team management capabilities provide organizations with a centralized view of user activity, making them more productive, compliant, and secure. This employee monitoring system is clever, intelligent, and integrated to decrease risk, and you can access your account at any time and from any location using any internet-enabled device.  
EmpMonitor is an excellent employee performance monitoring tool with a host of new features that assist businesses in tracking and rewarding top performers. These characteristics are vital in today's business environment since they are required to enhance output and sustain project management. EmpMonitor makes it simple to keep track of where your employees spend their time during the day by recording their actions. 
Following are some of its top features  
Time tracking is maintaining track of employee attendance and activities regularly, including idle or unproductive time.
SCREENSHOTS AT REGULAR INTERVALS–

EmpMonitor generates automatic screenshots at regular or random intervals.

CHAT MONITORING- Using EmpMonitor, you can track how much time workers spend on chat and social applications during working hours.

COMPLETE INSIGHTS AND REPORTS-

Using simple visual graphs and timesheets, EmpMonitor delivers a detailed examination of your staff's performance.

PAYROLL MANAGEMENT-

With the aid of EmpMonitor, you can automate your clients' payroll and invoicing operations.

GPS TRACKING-

Using EmpMonitor, you can track your employees' exact whereabouts using company-issued smartphones.

ATTENDANCE LOGS-

EmpMonitor records the exact login and logout timing of employees for the previous seven days.

BREAK TRACKING-

Using EmpMonitor, you can monitor and track the time spent away from company-issued devices.

WEBCAM SHOTS-

EmpMonitor confirms that workers are present at their desks and carrying out their responsibilities on company-issued devices.

BROWSER HISTORY-

Using EmpMonitor, you can trace your workers' browser history even if they remove it from their device.
So, going through the above-mentioned feature list makes it clear that EmpMonitor is one of the best web productivity tools on the market today. If you are an Employer and want to increase the productivity of your employees, give EmpMonitor a try. 
Read More

TOXIC PRODUCTIVITY: HOW TO DEAL WITH IT?
HOW DOES AN EMPLOYEE TIME CALCULATOR WORK?
VIRTUAL TEAM BUILDING AND TEAM BUILDING ACTIVITIES
Conclusion
Maintaining high productivity levels can be difficult if you do not have the necessary productivity tools to make work more comfortable and influential. One of the most crucial aspects of workforce management is determining and evaluating employee productivity. And, with the aid of a terrific productivity tool, you may easily attain your productivity objectives. With EmpMonitor, you can increase your staff's total productivity, fulfill deadlines faster, and improve your business outcomes.