As many employees and colleagues returning back to the office, one thing is evident and consistent: Whatever any organization is doing, you can be sure that at least a few individuals want or need something different.
Some employees are eager to return, while others prefer the ongoing flexibility of working from home. Some bosses insist on everyone returning to work. Others are discovering cost savings in real estate reductions and efficiency in keeping employees away from the workplace.
It isn't easy to please everyone. This blog's practical, real-world techniques will help you treat your employees as individuals without generating a chaotic jumble of confusion using tracking software, or arbitrary exclusions.
Let's get this party started!
What Are Flexible Working Conditions?
Employees who have been with the same company for an extended period may be able to seek flexible work arrangements, such as adjustments to work hours, patterns, or locations.
Changes to work hours are one example of flexible working:
Arrangement (for example, changes to start and finish times)
Work patterns (for example, split shifts or job sharing)
Work location (for example, working from home)
Why is Business Becoming more Adaptable?
While the epidemic has brought remote working and flexitime agreements to the forefront, these approaches have distinct advantages. Employees have considerable individual variances in terms of when they feel most productive, and these times do not necessarily correspond to a 9-5 schedule. A more flexible approach frees up time for employees to do the things they need to stay sharp, including exercise and family time.
Flexitime can also help your company save money. It raises employees' sense of control, promoting retention, engagement, and stress levels. In addition, you may save office space and real estate expenditures by enabling more workers to work remotely.
If you're thinking about implementing a flextime arrangement, it is essential to get it right. The following elements can help you construct a flexible arrangement from policy development to personnel management.
Checkout Our Latest Blogs:
05 Different Types of Flexible Work Arrangements
Shift Rotation
Job sharing is similar to a part-time job. The system comprises two or more part-time employees who share a full-time job. It is not one of the most prevalent flexible work arrangements, but it may be appropriate for some roles and enterprises.
Condensed Workweeks
While you may wish to maintain a 40-hour workweek as an employer, you may be flexible about where and when those hours are spent. Consider a condensed workweek consisting of four 10-hour days and one day off on Fridays. It's the ideal timetable for many job searchers. Furthermore, this is only appropriate for those who can remain productive throughout extended workdays.
Before implementing the schedule as one of your flexible work arrangements, you must test it with amenable staff and/or introduce it to new hires.
Personalized Working Hours
Allowing employees to pick their work hours (within reason) is a fantastic bonus that a firm may provide for free. Some employees like to work in the morning, while others prefer to work in the evening, and yet others want to escape rush hour or pick up their children at a specific time.
Vacation Time Can Be Adjusted
Businesses that provide limitless paid time off have been making news recently. Of course, there are several prerequisites. A culture that promotes performance quality rather than hours spent is required to be more generous with vacation time.
Part-time Opportunities
Not every job requires a full-time commitment. Therefore, offering part-time jobs can assist boost productivity. However, if a company wants to ensure that it continues to attract the best employees, it should consider providing the same advantages.
05 Tips for Successfully Implementing Flexible Work Policies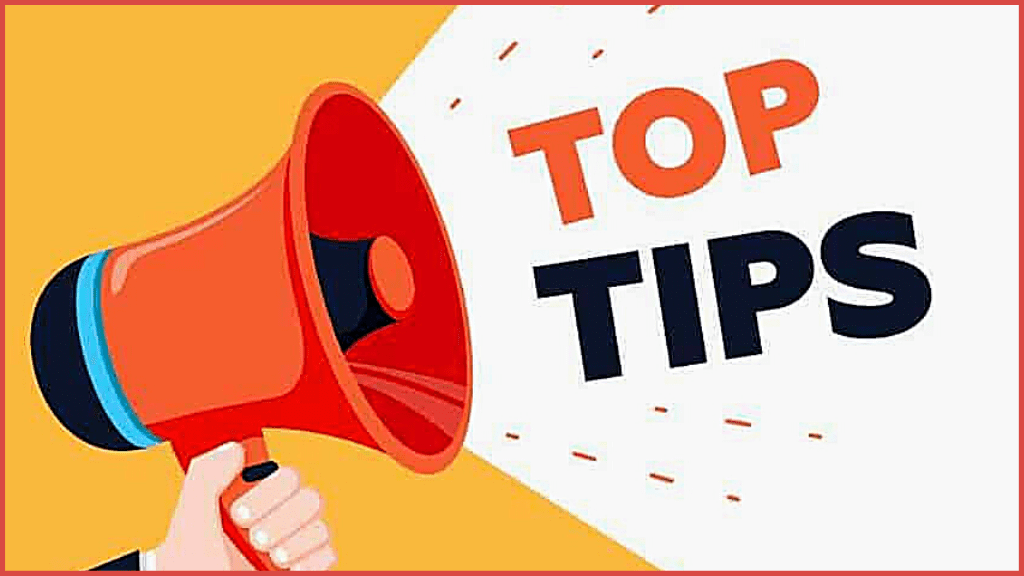 Conduct Trial Run or Pilot Program-
Before thoroughly implementing a flexible work policy, conduct a trial run to ensure that the program functions well. If you work for a large corporation, pick a few employees from several departments that would benefit from flexible arrangements and examine how the departments can function without everyone in the office. The study should run for at least a month to collect enough data to establish its viability and iron out any possible issues. Pilot projects can run for up to a year.
Set Goals And Objectives
Goals are general instructions that describe what you want your staff to accomplish. They are often long-term in nature and represent broader aspirations.
A flexible work policy must include both goals and objectives. Based on these goals and objectives, you must agree on quantitative performance-evaluation indicators and review them regularly.
Focus on your workers' job output quality rather than the number of hours spent developing a flexible work strategy using good project tracking software.
Develop Trust
A large part of the puzzle is building trust between managers who supervise remote workers and employees who want the benefits of flexible employment. Everything should begin with a foundation of trust.
Make every effort to ensure that your company's procedures and policies are equitable to all employees. However, the most challenging obstacle in implementing a flexible work strategy may be guaranteeing justice for all employees.
When hiring remote workers, provide proper orientation for those who solely work in the office. In addition, they must be sure that all employees, regardless of location, are contributing equally.
Ask What Employees Want
You will need to evaluate potential solutions and determine what your workforce needs. Again, early consultation will assist in identifying individual requirements and interests and predicting issues.
Please inquire with your staff about what they expect from a flexible work arrangement. Set up surveys and focus groups, and informal talks should be encouraged.
Do not be hesitant to seek guidance and feedback from other companies, clients, and board members. People are eager to share what worked well for them, whether a sophisticated and intricate remote work arrangement or a simple tip.
Invest in Better Training and Tracking Tools- EmpMonitor
Consider investing in improved technologies to onboard, train, measure engagement and performance and create a culture of trust and continuous regular collaboration opportunities for your staff. Finally, it comes down to teamwork and getting the job done using the best productivity tools & time tracking software.
Analyze productivity, efficacy, and attention for people, teams, and the entire business using meaningful charts, even if employers operate in a flexible work environment.
The most excellent visuals and thorough reports from EmpMonitor will offer you a 360-degree view of your company's productive activities. At a glance, you may view the productive and non-productive hours on the current day from the time of login, and you can alter the date to show the complete production of that time slot if you desire. In addition, knowing your workers' working hours by location allows you to select the date accordingly with time tracking software.
Do you want to discover which day was the most productive for your company?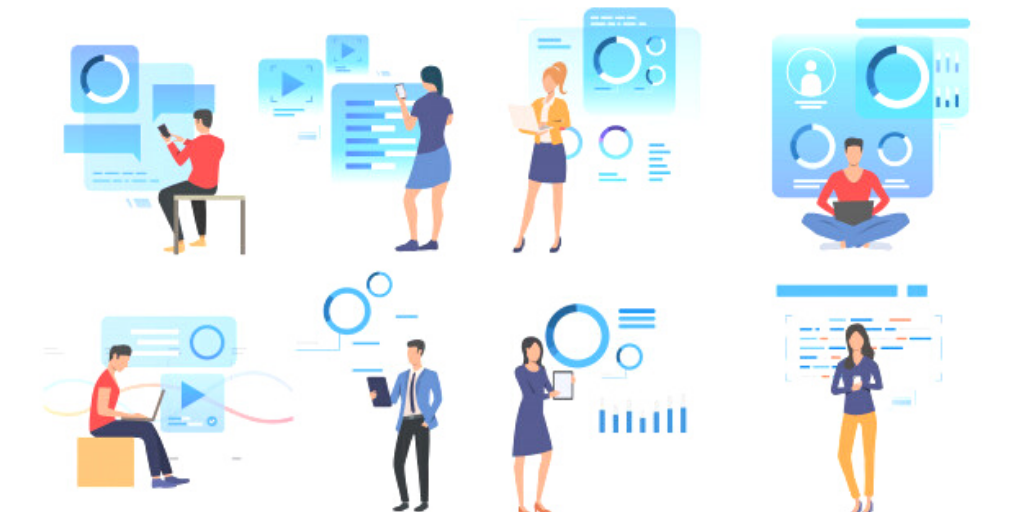 EmpMonitor is an employee time tracking software that can assist you in gaining insights about the most suitable working day in your workplace monitoring and flexible working schedule; you may pick its location, department, and, yes, even the day.
Screenshot Management-
Screenshots are automatically taken and created in high quality. You may set the intervals from 15 seconds to as long as required. You may view 90 days of screenshots for a particular employee, which are customizable. A clever approach to monitoring your employees' every move and therefore help you keep your company's data safe and secure.
Check Browser History-
Now, you can monitor your employees' web surfing activities by recording every visited website URL, web page title, and the number of times the single web page has been viewed.
Track Used Websites-
Now track each URL visited by your employee during work hours and the amount of time spent on each website. You may see the top 10 websites utilized in real-time and the websites that your employee has visited in the last 180 days at a glance. This information will assist you in determining where the most productive team members spend their time and where the least productive ones waste it.
Keystroke Logger-
Check what your employees are typing with a keystroke logger. Every keystroke made by your employee on the monitored computer is recorded. View what is being written and in which application or window it is being typed. You may search up keystrokes from the last 180 days.
EmpMonitor will be your go-to tracking software that will undoubtedly improve the implementation and adaptation of your company's 'Flexitime' arrangement.
Also Watch – How To Use Localization Feature Of EmpMonitor | EmpMonitor How-To Tutorial
The Pros And Cons of a Flexible Work Schedule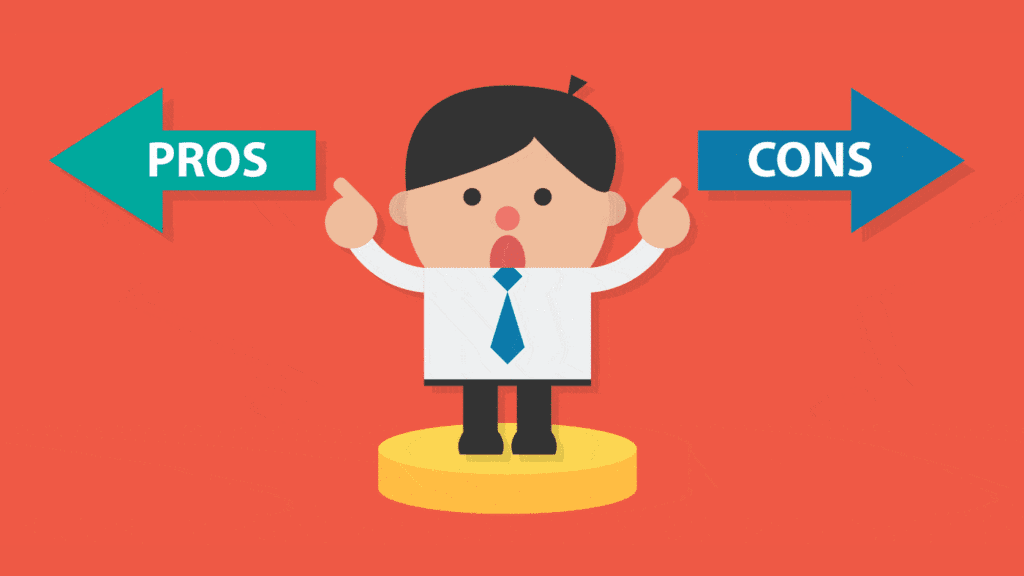 Pros:
Productivity-
While some businesses feel that flexible work practices are harmful, the contrary may be true.
An Advantage To Competition-
Competitive hiring is one direct benefit of flexible work rules.
Cons:
Low Involvement-
Remote employees may be less engaged overall and lose out on water cooler talks.
Loss of Office Culture-
Flexible work arrangements may not be suitable for all employees.
Encouragement of Change,
As a result of work-life balance concerns and sophisticated technical tracking software, more firms are implementing more flexible working circumstances. Offering workers flexible working arrangements provides them more control over their work lives, which helps to enhance retention, decrease stress, and boost employee productivity. I hope this post has justified the need for flexible work policies and provided recommendations for implementing employee tracking software.