Many businesses have had to close their offices and work online due to the COVID-19 pandemic. The workforce got divided into numerous teams, each with a few leaders in charge of making each project a success. But, managing a group of people while working on large-scale projects is challenging, and working with a remote team makes it even more difficult. Simply put, there is far too much going on and far too many people involved. The solution to this problem is project management apps and software. 
Project management apps are a collection of software designed to assist project teams in planning, tracking, and managing projects to meet defined project goals on time. It also serves team members in effectively collaborating and accelerating projects to meet the specified restraints. 
Project management apps allow you to keep track of tasks and see them in context with the rest of the project. You'll be able to see how they fit into the bigger picture and their effect on other tasks yet to be completed, which are in the process of being finished. Listed below are some reasons why you should start using project management apps. 
5 Reasons Why Businesses Need Project Management Apps 
Effortless Planning And Scheduling –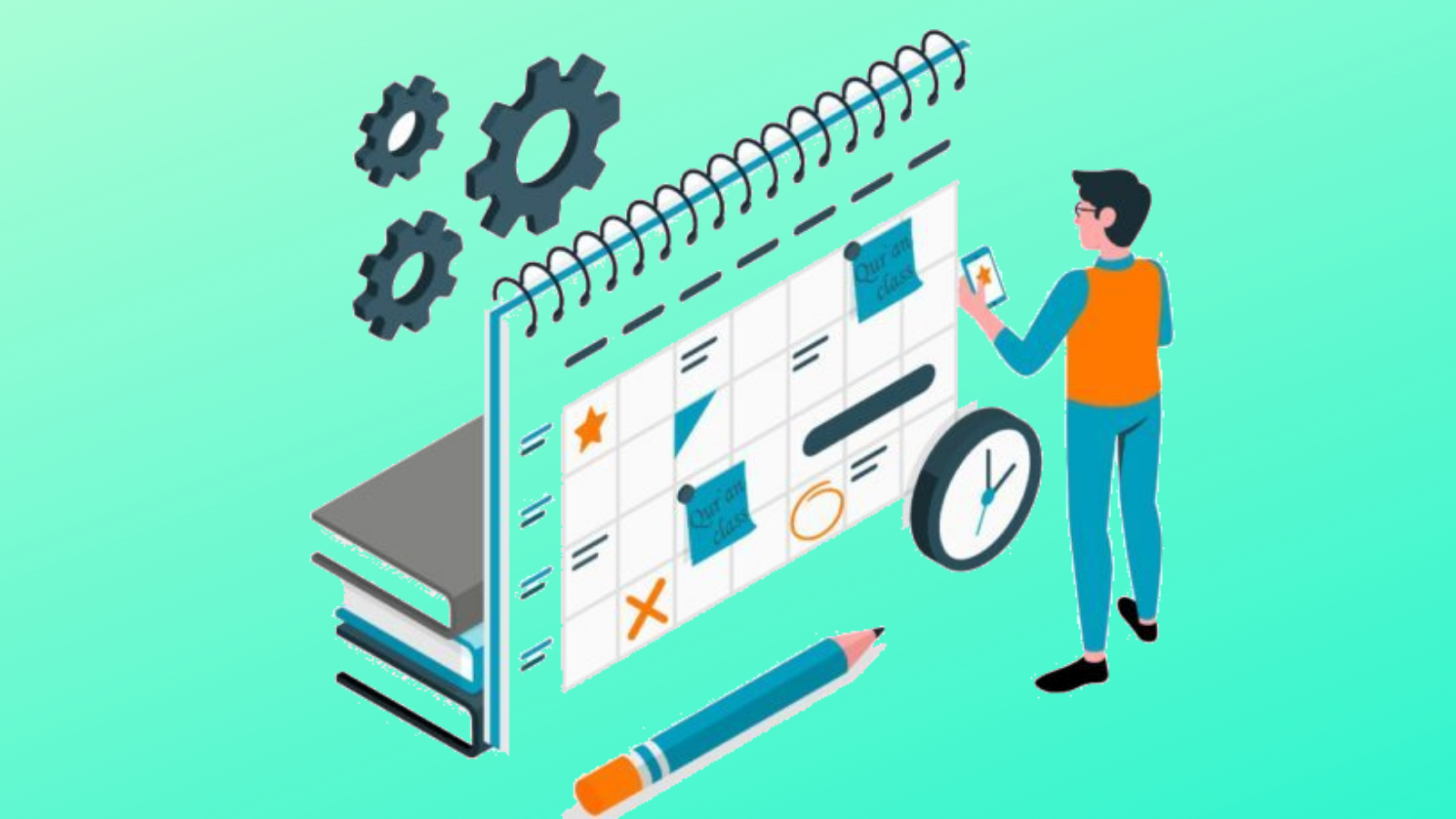 It takes a long time to plan and schedule a project. Project management features allow you to create a task hierarchy easily for effective and efficient task completion. It also allows you to specify which steps are sequential and are interdependent. As a result, the team's work becomes easier to complete.
Improved Collaboration –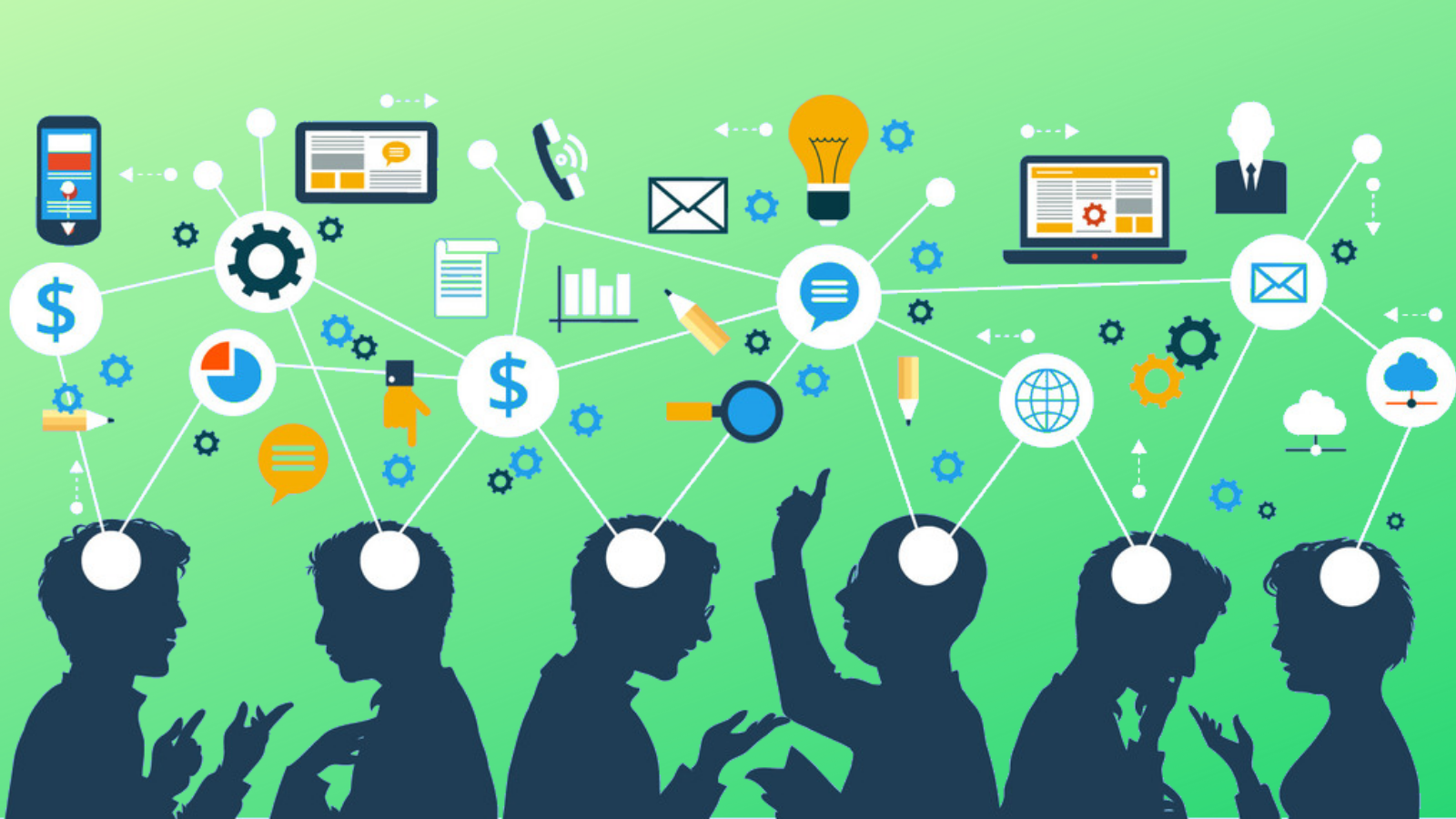 Project teams can sometimes include members from various departments, making it difficult for all employees to attend meetings and stay informed. This communication gap can cause unnecessary delays and problems in projects and wastage of valuable resources. 
A project management solution makes team collaboration simpler by ensuring that everyone is on the same page. Employees can use apps for project management to collaborate on projects by discussing tasks, timelines, dependencies, outstanding work, etc.
Easier Access And Sharing Of Files –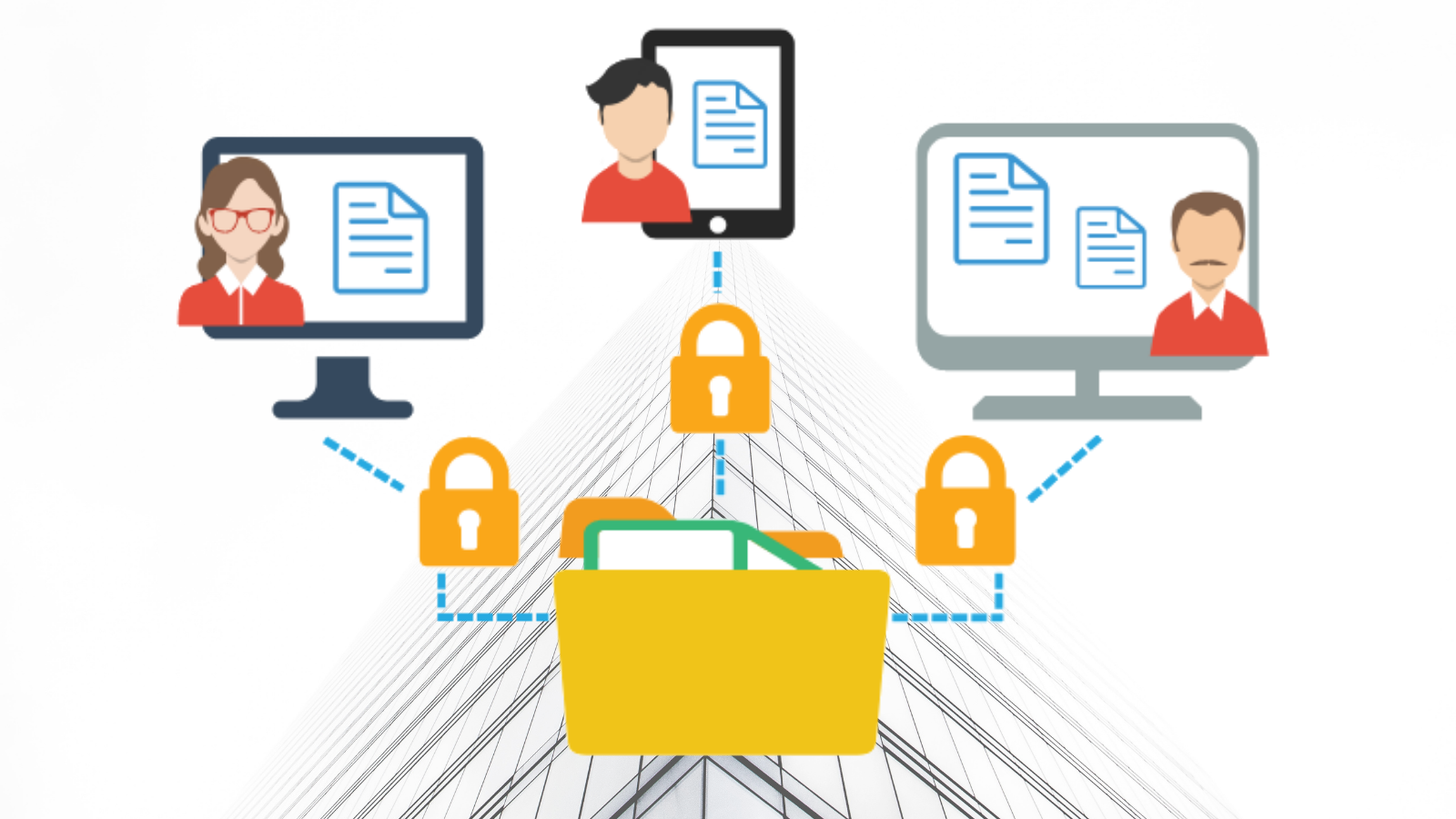 It's critical to have secure access to and share important documents. By establishing a centralized document storage plan, every team member can edit and contribute more easily and quickly. Users can easily make changes, leave feedback, and annotate using project management apps. These programs also keep track of changes to ensure that everyone on the team is on the same page.
Budget Management –
Every task comes with a cost and profit. The future success of your company depends on its ability to deliver on time and within budget. Project management apps allow you to keep track of everything with the help of a real-time project reporting tool and keep project costs from skyrocketing.
Improved Productivity –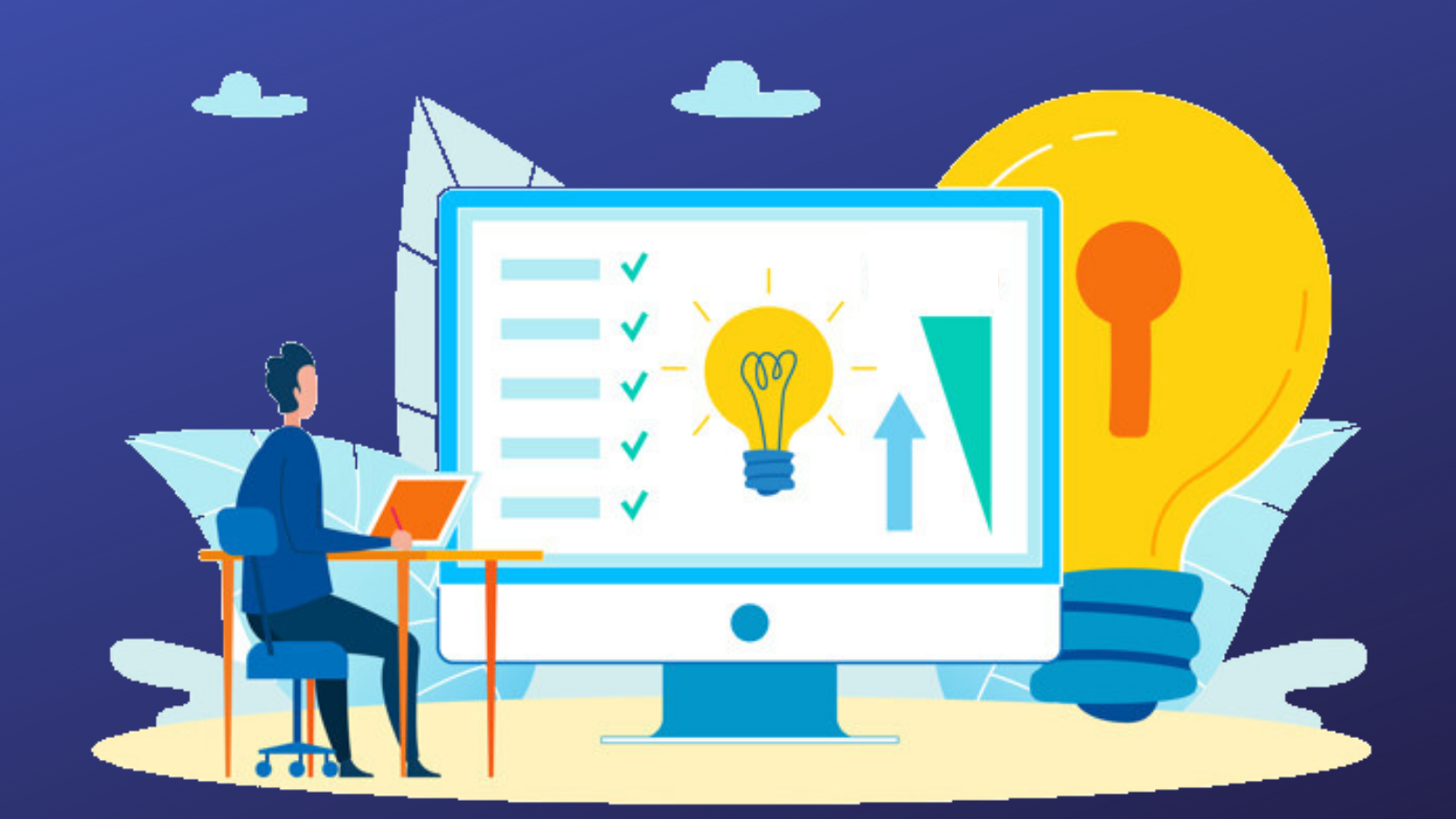 Another significant benefit of a project management app is that it streamlines your decision-making process and boosts workplace productivity. It allows you to make faster and more informed decisions. 
Top Project Management Apps On The Market In 2022
You must have now understood the benefits and importance of apps for project management. But how do you pick  team project management apps?
Below, we'll look at some of the best project management apps on the market to help you find the tool that's right for you.
EmpMonitor –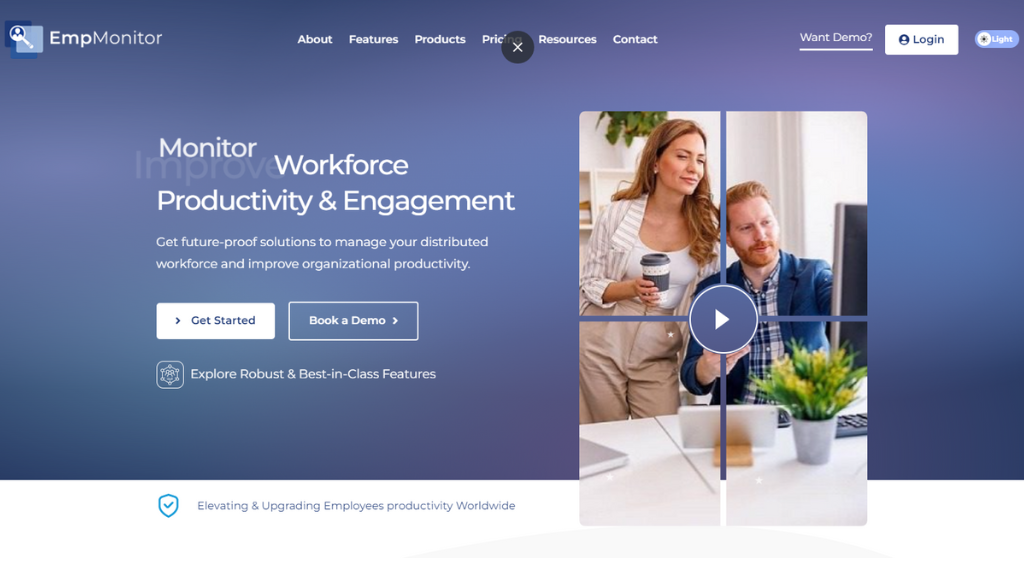 EmpMonitor is one of the best project management apps and team member tracking. It has more features than any other tool on the market. EmpMonitor can handle one-on-one conversations, task management, file editing, and document storage all within the same file. Each task you create has its private screen to attach log-in information, debate panels, task programs, and other work-related resources. It has the best project management features for increasing your organizational effciency.
The following are some of the features of EmpMonitor that make it a competitive tool for team member tracking and project management.
Employee Monitoring:

EmpMonitor captures and records the productivity of every team member who works remotely.

Secure:

EmpMonitor is a safe and secure tool that protects against all types of insider threats. This tool helps to review, record, and analyze threats regularly.

Higher Productivity:

EmpMonitor increases your productivity by eliminating downtime and idle activities.

Clients feature:

EmpMonitor also tracks the amount of time spent on a client and the client's project,

Powerful Reports:

EmpMonitor generates clear, detailed reports and graphs that show your employees' performance and productivity.

Integrations:

To enhance tool functionality, EmpMonitor can be easily integrated with other popular accounting and management tools. This tool's integration is very smooth, making it a better choice than other productivity measuring tools.  

Payments:

EmpMonitor automates all payroll processes as well as client payments. It also helps to automate the billing process. As a result, it is a one-stop-shop for all aspects of remote team management.

Alerts: EmpMonitor sends you an alert at regular intervals to help you in time management and increase productivity at the remote workspace.
Attendance Logs:

EmpMonitor keeps a record of your remote team members' exact login and logout times.

Break Tracking:

Breaks are also tracked, as is the total amount of time spent away from working devices. As a result, this tool is extremely useful for tracking breaks during work hours.

Monitoring of Web and App Usage:

EmpMonitor also tracks the most frequently visited website URLs and applications. As a result, you can easily track your employees if they are using social media or playing games during work hours. 
Microsoft Project-
Microsoft Project is a project management app developed by Microsoft. It can handle anything from small-scale tasks to large-scale projects. It can help you schedule, assign resources to tasks, track progress, manage the budget, and analyze workloads. Following are some of its flagship features. 
Create a comprehensive picture by planning ahead of time with Timeline Planning.

 

Easily manage tasks and sub-tasks with

Task Management.

 

Keep track of project budgets and workloads with the help of Timesheet Tracking. 

Get access to easy and detailed reports with PowerBI. 
Trello-
Trello is a project management app with a board format. It's best for project management teams that use Kanban or Scrum methods. Some of its features are as follows. 
Using Kanban boards and calendars, you can manage tasks visually.

You can attach checklists and link file attachments to various tasks.

Trello is available for Windows, Android, and MAC Operating systems.

High levels of security with two-factor security verification. 
Monday.com-
Monday.com is one of the most versatile and easy solutions for under 500 employees looking for project management software. Its key features are as follows:
Manage and track employees with Employee management tool. 

Plan for risk management and prevention. 

You can collaborate with people outside your organization by adding guests to your account. 

Automatically track and resolve issues with issue tracking and ticketing systems. 
Also Read-
7 Reasons Showing Why Your Company Needs Workforce Management Tools
Asana–
Asana is software that helps teams collaborate and manage their work. It enables teams to manage projects and tasks in a single application. Following are its features. 
Minimize errors, simplify operations, and reduce the time spent on routine tasks with automation. 

Set and track strategic goals for your team all in one place. 

Get real-time insights into the overall work progress. 

Use a to-do list to keep track of all projects or operations from one position, and manage each step from beginning to end.
Read More 
WHAT IS BUSINESS PRODUCTIVITY MONITORING, AND HOW DOES IT AFFECT YOUR BUSINESS?
VIRTUAL TEAM BUILDING AND TEAM BUILDING ACTIVITIES
TOP 5 TOOLS TO MEASURE EMPLOYEE PRODUCTIVITY METRICS
Conclusion 
Project management is not an easy process. But, using the right tools can make it easier. Project management apps are the primary tools for carrying out the business plan, implementing business processes, and achieving the entrepreneur's strategic goals. If you dedicate yourself to using a project management app, you will be honored with a more efficient and less stressful workflow.
So, what are you holding out for? Choose the ones that will be most beneficial to you and start increasing your productivity right away!