Fast forward to the present day: COVID-19 is not going anywhere anytime sooner. Many countries are still in a state of lockdown to stop the spread. And this has led many businesses to implement work from home to keep the workflow intact and more importantly, keeping their employees safe. 
In addition, working remotely with virtual meetings and presentations has turned out to be an excellent turnover. You can go at your own pace, you have your own personal office space, and best of all, there's no commute! 
However, is it limited to just office space and transit? Well! Let me spill some stats. The productivity of employees drops by 21% due to the feeling of isolation while working from home. 
However, having a little fun is a great way to break the ice. And for making this happen, virtual teamwork games are the way to go. Teamwork games or team building activities may sound simple, but implementing them can be confusing at first. 
Therefore, I am here with a list of fun virtual team-building activities for remote teams. And I am sure that these games will help keep your employees connected in these difficult times and lift their morale.
It will pay off. Trust me.
Why Socializing Is Important For Remote Employees
The tremendous challenge of working remotely with no direct in-person communication has made an immense impact on employees. According to research, employees have weaker relationships with their fellow co-workers while working from home. In addition, it may not sound surprising when remote employees up to 65% have not had teamwork games or activities. 
Remember, as the physical work is down in the doldrums, employees miss out on the chance to socialize, mingle and build rapport with their team members. The feeling of isolation can trigger them to the point that can somehow impact their teamwork, mental health, and productivity!
Teamwork games and socializing with the other employees are essential in building an impactful team foundation for your company.
On that note, the majority of companies are failing to implement them when they can have massive benefits of team building! 
Here is what they miss out on:
For employees:
Socializing offers a support structure for those not physically there, getting everyone on the same page. It fosters positive interactions. Moreover, socializing with your co-workers might help you build a better list of connections.
Many of the games and activities I will list below allow big groups to cooperate on work in a fun way, which is crucial for innovation, productivity, and efficiency.
For leaders and managers:
Fun teamwork games are not just for employees; they are entertaining and stress boosters for managers too!
With the help of teamwork games and team-building activities, you will have a better understanding of the strengths and weaknesses of the employees. Believe it or not, it makes your managing and delegating tasks more efficient. 
That's enough of the pep talk. Let's not beat around the bush and look into some fun online teamwork games.
09 Teamwork Games for Remote Workers
1- Two truths and a lie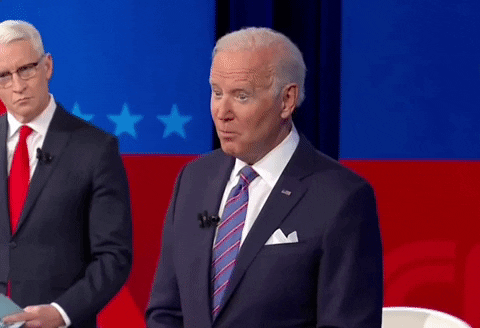 If you do not have time for a long, problem-solving game, then you can go with this one. 
This classic icebreaker should take no more than five to ten minutes per individual. Everybody comes up with two truths and one lie about themselves, and then everyone else has to work together to figure out their lie.
If you want to get to know someone, this is a great way to do it! Because introverts are typically shrouded in mystery, this activity provides them a fair shot at revealing information about themselves. It facilitates building a better bond among them. 
2- Pictionary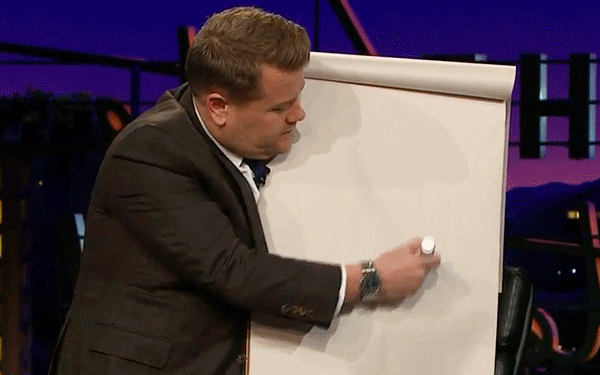 This one is my favorite, and I am sure this will make you go ROFL!
Pictionary is a classic game for family and friends. Thankfully, there are plenty of ways to bring it into virtual space as one of your team-building games for remote workers. 
My top three picks are Skribbl, Drawsauraus, and Gartic.io. This one gets all the heads up due to the random, hilarious (and sometimes explicit) guesses. 
3- Build a Story 
This game is a fun game that brings out the most fun nature of every employee. Moreover, the story turns out to make no sense.
So, ask the first person in line to begin the story with the opening line. For instance, once upon a time, or there lived a boy, etc. Further, the next person continues and lets someone else continue adding their bit to it. 
The final story comes out to be extremely funny, and it will for sure crack the hell out of you. And that is the best part about team-building activities.
4- Treasure Hunt
Now, you might be thinking, how can one play treasure hunt virtually. Right?
Well! Now you can! It is possible to play treasure hunt virtually. 
You can just hide the hints in your task updates and ask participants to decode them. You can add puzzles between or include higher officials in the last round to make it more interesting.
The idea is to create a competitive environment virtually as it is one of the best team building games for teamwork. This game can bring out the competitive nature of the employees and somehow can be therapeutic to many of them.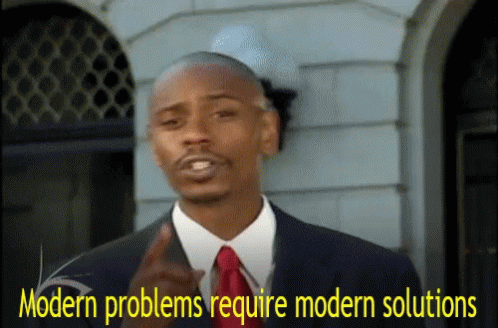 5- Rapid Fire Emoji Challenge
🔎+ 🐠
Can you guess which movie it can possibly be? Let me know in the comments section below!
By now, you might have understood that this game can soothe your mind with all the tangible movies running in mind. According to your preference, just list out a few Bollywood and Hollywood movies and draft emojis as per the movie name. 
I have drafted a few movies that may ease your task, or you can just take inspiration from those. 
🤘 +⭐️= Rockstar
🏡+💐= Housefull
👩🏼‍🤝‍👩🏻+🎥+👻+⛪️= Paranormal Activity
👑+👴+💍+💍+💍= Lord Of Rings
🧡+💓+✌️= Dil Dhadakne Do
👰+🧡+🌹+🐻= Beauty & The Beast
❌+☝️+🔪+👩‍🦰= No one killed Jessica
☝️+👉+🐯= Ek Tha Tiger
You can also go with guessing the Superhero with emojis. 
🧑🐜🦸‍♂️= Ant-Man
👿✊🟣🟡🔴= Thanos
👱‍♂️⚒⚡️= Thor
👩🐝🦸= Wasp
🧒🕷🕸=Spiderman
👨‍🔬😤🟢🦸‍♂️= Hulk
🇺🇸🛡👱‍♂️= Captain America
I am sure this game will keep your employees engaged and will prove to be a fun session.
6- Messy Desk Face-Off
It might be possible you have never heard of this game.
So, it goes like this. 
There is a lot of pressure to keep your desk neat when you work in an office. However, that is not the same case while working from home. There is no added pressure and social contract to uphold. 
Hold a competition with a twist. The employee with the messiest desk will win it. This game is all about being honest and having fun with it, so be yourself!. It is also an opportunity for your super-organized co-workers to flaunt their magazine-worthy workspaces.
7- Dumb Charades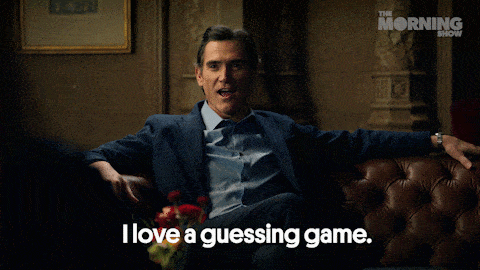 For all movie lovers, this one's for you to show off some skills. The never-ending love for Dumb charades can be an icebreaker in many situations. 
It involves explaining & identifying the name of a movie through silent acting. The facial expressions, body language, gestures of the person enacting can make the mood delight. 
Create a few groups and invite a member from one group and give them a movie name. Ask them to enact to their team, If they get it right, WINNER WINNER CHICKEN DINNER.
8- Typing Speed Race
Typing speed races is one of the best and easy teamwork games I have come across. For half of the time, we stay in front of our laptops. It will get hell interesting to see who is the faster typer among your teammates.
The most fun part of this game is that it stirs up some friendly competitors among your remote team. You can do a one-minute challenge or a typing speed relay. Or you can set this up as a team collaboration experience. How?
Form a team and let everyone do the challenge. Once the challenge is over, you gather up the number of each member into a cumulative team number.
9- Where In The World?
With all the ROFL and facepalm emojis flying fast and thick, this game can really be amusing.
No doubt, your employees are everywhere in every corner of this world. Pick a well-known or not-so-known landmark or something the employees could relate to, and then Zoom in on the image or crop the image. Assign each team member a snapshot of a place and ask them to identify it. The one who correctly guesses what it is and where it came from wins.
The fact that a game like this provides your team the opportunity to discuss their culture and city makes it one of the most popular Teamwork games among remote employees.
Now that you have an idea of the best teamwork games. It is time to reward your employees. How are you going to do that?
Also, check out our latest blogs:
05 Ideas To Show Your Employee Appreciation This Holiday Season
7 Spectacular Team Engagement Ideas For This Diwali
Employee Recognition Made Easy With EmpMonitor!
Since weekends are the best time to play teamwork games, it is also the time to acknowledge your employees that work hard. And now is the time my friend, to put all your worries to EmpMonitor.
EmpMonitor makes sure to present you with features that help you recognize hard-working employees. Some of its key features include:
Timesheet Management: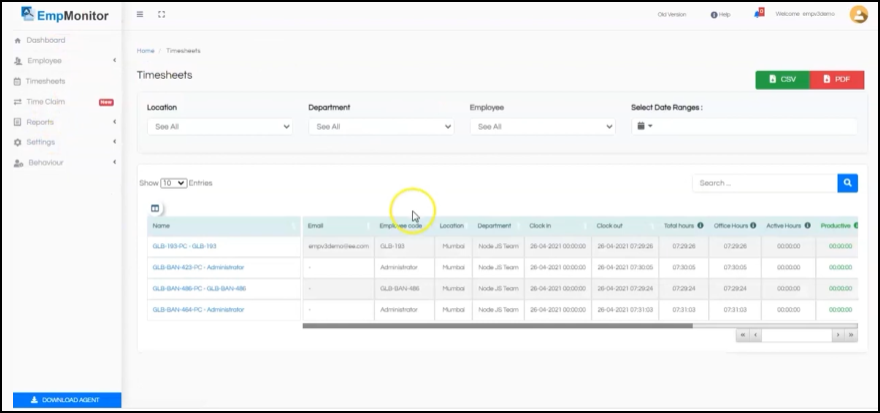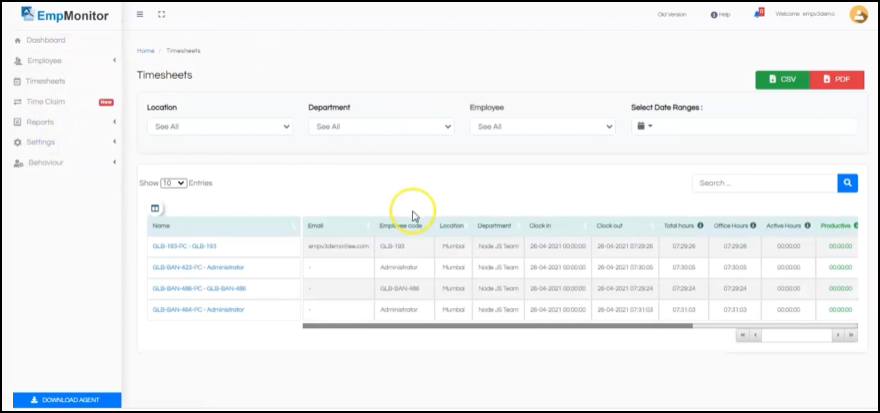 A timesheet is a feature that keeps track of every clock in and clock out time. It devises a function that activates when employees switch on their computers, and the system logs the time as a clock-in time. You can easily track whether your employees are giving it all or not.
Productivity Calculation: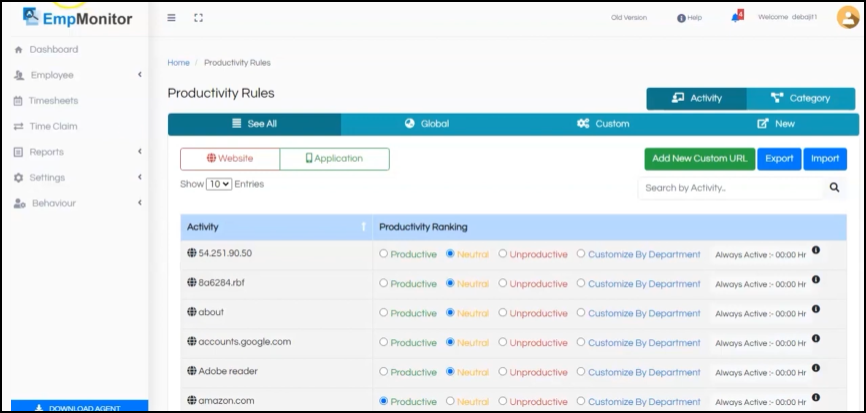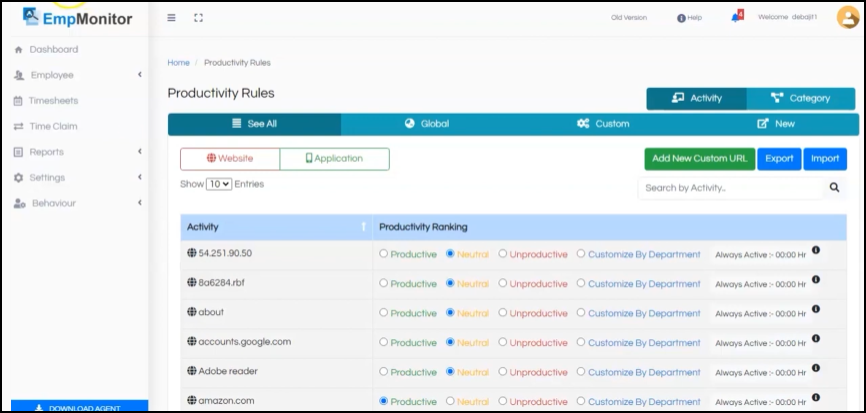 With the activity breakdown report, you can see how long your employees have been sitting at the workplace. In addition, EmpMonitor provides a detailed study of productivity figures for individuals who desire to go further into the data. 
Comprehensive Reporting: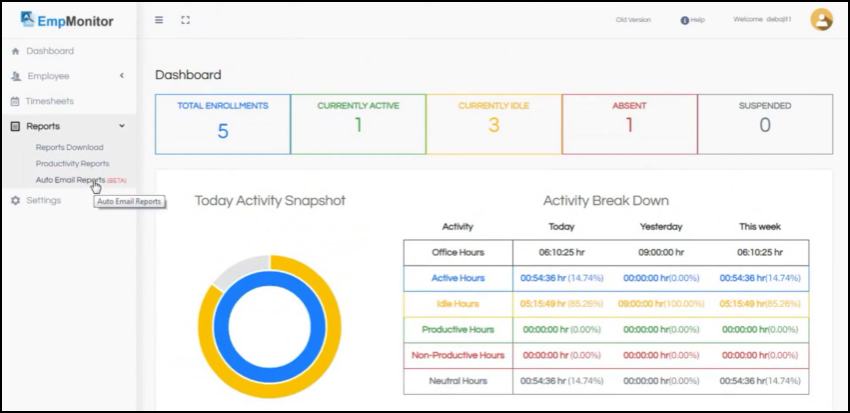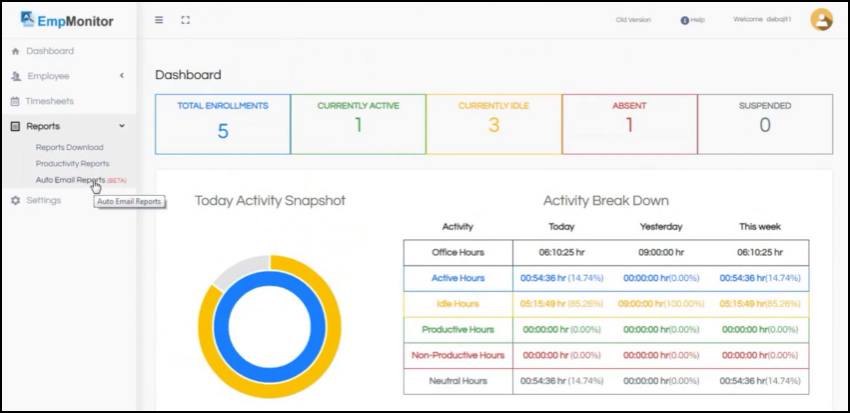 EmpMonitor helps you to maintain checks on your team's productivity through reports. You can observe if your staff are managing their time appropriately to complete tasks on time or not. The daily work reports of employees from various departments are available for viewing.
Application Tracking:
Users may keep track of each URL they visit and how long they spend on each website. In a single glance, you can see the top 10 most visited websites in real-time, as well as a 180-day history.
Remember, employees are the backbone of your organization. Pay them back for their hard work with appreciation and hard work that can eventually foster productivity. And now that you have EmpMonitor by your side, I am sure employee recognition will become ten times easier.
The Bottom Line On Teamwork Games For Remote Workers
Remote teams would not have the same face-to-face interaction they had in the past. But that does not imply that they must be estranged!
However, Teamwork games are an excellent method for team members to bond and stress-booster after a long working time. Try out each of these team-building games for teamwork with your remote team. I am sure you will have a great time.
I hope this blog can help enhance your teamwork, and the teamwork games come in handy for you.
Here's to a happier and healthier team!