Remote work monitoring software offers a way to get ahead in IT by helping you bridge the gaps between your everyday life and the needs of your employer or clients. You tend to work from a remote location for business or personal reasons. Then this software will help you stay on schedule. Ensure there are no communication gaps between you and managers or clients over whom you have limited control. 
Every company wants to have the best people working for them means tracking down employees who are not showing up for work. Some workers may leave early and not show up at all. While other employees arrive late, stay extra hours, or work from home regularly. Remote workers are an integral part of the workforce, but if you do not have an easy way to track their whereabouts and productivity, it could be a tough deal for your business.
Listen to this Podcast to help you with Remote Work Monitoring Software
What is a
Remote Work Monitoring System?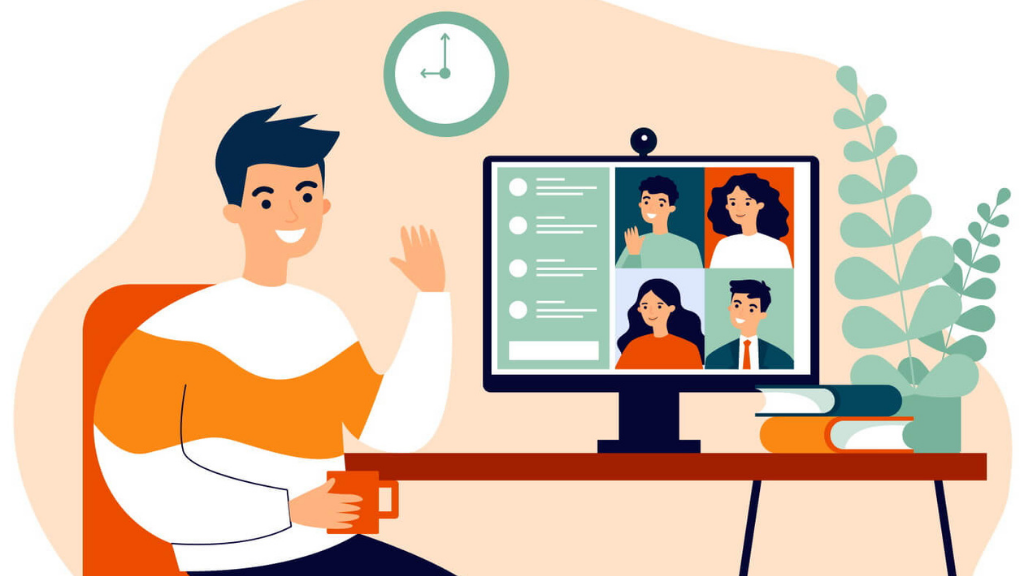 Remote worker monitoring software is a system monitoring process used to manage remote worker productivity and performance. The technology is functional for organizations that want to increase remote worker involvement, identify productivity bottlenecks, and understand remote worker performance.
A system designed to track employees working remotely for the company. knowing the pros and cons of remote work monitoring software and using it correctly can help employers know everything about an employee working remotely lets the manager time-track and check employee productivity on that day. 
The Benefits of using a
Remote Work Monitoring Software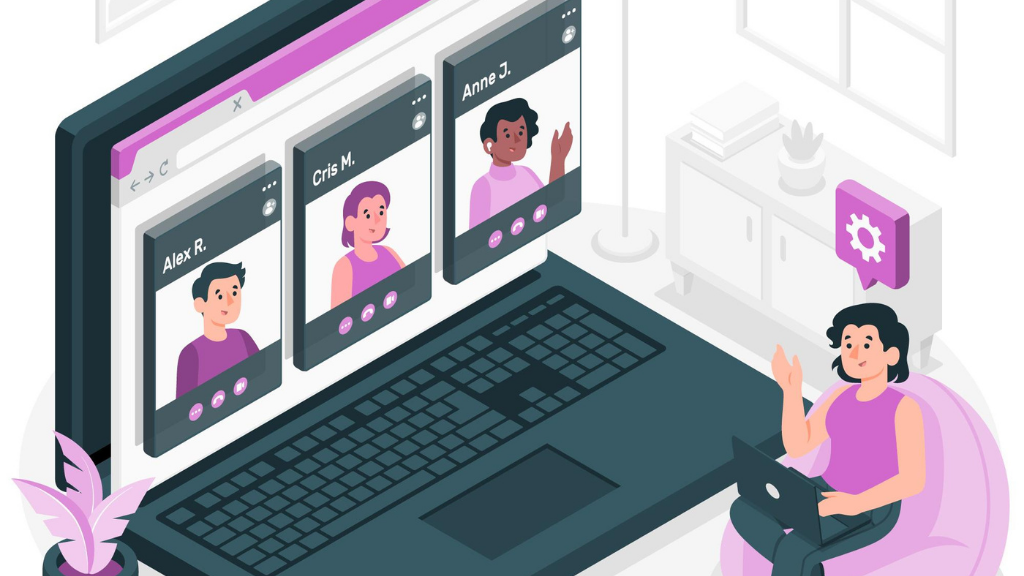 You need to set clear deadlines –

The team needs to know when and how the work got done. By setting clear expectations, remote workers can better manage their time. 

Give feedback to your employee –

Instead of waiting for the end of the month to give employee feedback, ensure to provide employee feedback in between the work to help them increase their productivity and improve their work performance.

Track attendance with software –

In place of punching the card or emailing HR for leaves, the best way to track employees is via

remote work tracking software

to track attendance and absenteeism.

Track web and app activity –

Check the website and application visited by employees during remote working through

remote work monitoring software.

That will record pages visited, apps opened, and time spent on each activity.

Track productivity –

You can track employee productivity using time tracker softwares famous one is EmpMonitor which allows you to track employee time and check how productive they were at work and how many breaks they took, etc.



How to get ahead in IT with a
Remote Work Monitoring Software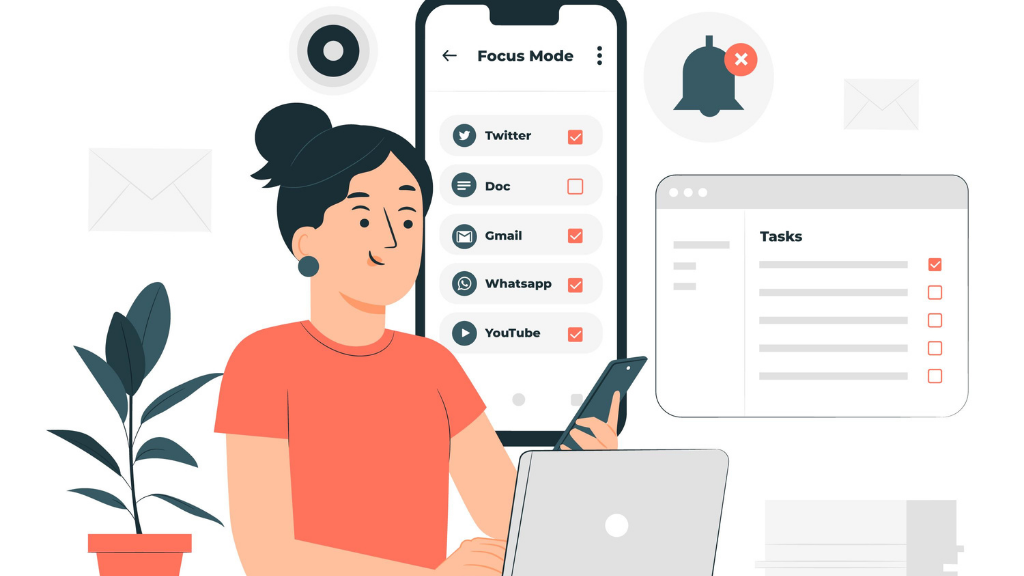 Getting ahead in IT with Remote Work Monitoring Software is a simple way. All you need is to be aware of the best tools and use them for monitoring remote team members. Limited companies can implement remote workforce management software that tracks employee activities from desktops, laptops, and workstations whether their employees work physically or virtually in located office. The best part is that these companies enjoy all the benefits of added flexibility and mobility that this type of system brings. 
Having reliable employee monitoring software is the best way to keep an eye on your business. The main reason why many companies have chosen this option over others is that it helps them to monitor their employee's performance, stay up-to-date with their work time, and have complete control of the situation in real time. This software will help you increase employee engagement through privacy, confidentiality, and security.
Which is the
best employee monitoring software?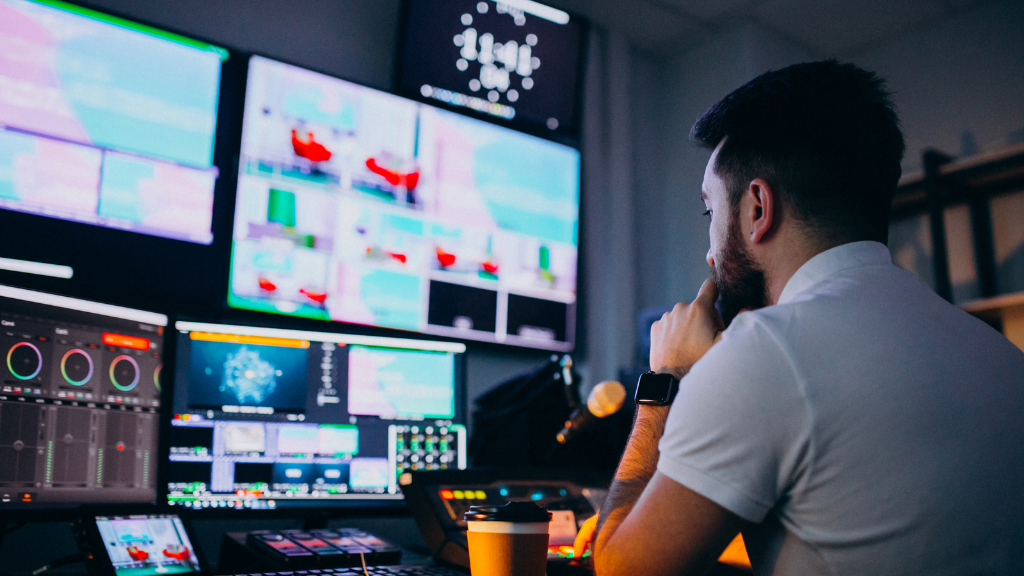 Employee monitoring software is not just a way to track how many hours your employees are working but also to improve employee productivity. Do you want to opt for effective employee monitoring software, you can gain insight into how to improve employee engagement and productivity. 
EmpMonitor is employee remote work monitoring software that provides employee tracking. By creating rules for them to work freely from home/office. Monthly notify your employer of your team's productivity status, knowing which employees were the most productive in the month and rewarding them. With this software, you can stay in touch with your team and track their progress of workflow promptly. 
Therefore, there is no need to wait for communication. Instead, you can easily express yourself with your team, send reminders of deadlines, and track employee productivity. Also, it offers the following features that make it the best of the rest-

Take a screenshot of the employee's desktop during working hours.
Track time spent on social applications during working hours
Get a detailed report of your employee
Off-track reminders to avoid employees getting distracted at work
The track breaks taken by an employee and their duration
Store information on the cloud
Web and apps usage details
Automate payroll and billing with clients.
Time tracking to track unproductive or idle hours.
How does a
Remote Work Monitoring System
Work?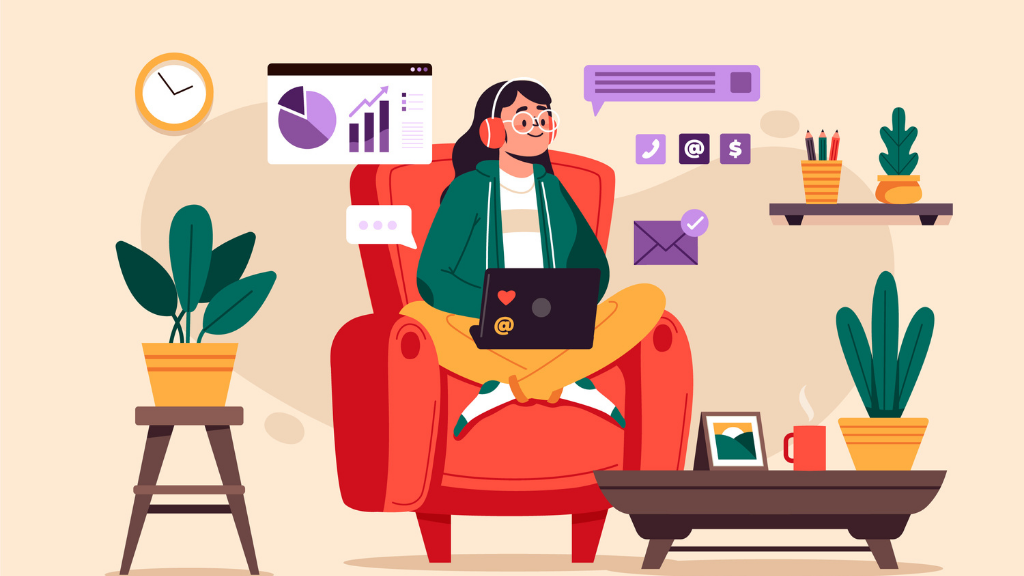 Remote work monitoring software works best to keep work-life-health in balance. And allows the employee to deliver the work in their comfort zone within the expected timeline. Remote work monitoring is helpful on a personal and professional level as it lets the manager ensure their employee is working and not using work from home as an excuse for not working.  
 Steps Performed by the employee-
Employee logs in to the dashboard

Punch their clock in time 

Start Working and doing the task allotted

Puch break time in software

Share the work status

Employee logs out of the dashboard
Steps Monitored by the employer-
Employer/HR checks the clock in time logs of employees inside the dashboard.

Employer Checks the attendance, was the login on time, or need to be marked as late/half-day/absent from work? 

Check the employee screen what they are doing and how they start with a task allotted.

Check whether the break time was used in the time assigned and not beyond that time in the software by checking their inactivity time, idle hours, unproductive hours, neutral hours, and offline Hours.

Also, check for web activity of employees, sites visited, apps opened, and productivity percentage of employees to check whether they were sleeping or working from home/desk.

Record employee attendance with their clock-in and clock-out time to know whether they gave their entire office hours working or didn't even meet the minimum active hour criteria.
Read More
Employee Engagement Is The New Trend You Need To Catch Up In 2023
How To Manage Tasks Easily With Automatic Time-Tracking?
Employee Productivity Tracker For Better And Faster Productivity Tracking
Say No To High Maintenance, Get A Time Tracking Tool!
Conclusion
Remote work monitoring software is a great way to get ahead in the business. EmpMonitor software lets you see what your employees are doing and ensure they are productive. You can also monitor employee activity to prevent security breaches. It's safe and powerful monitoring software that can provide you with many monitoring functions, including real-time tracking, real-time alerts, cloud backups, administrator access, and integration. 
Surveillance software needs to report productivity and bad usage habits and get notified when employees take actions that could harm their business. By relying on remote worker monitoring software like EmpMonitor, you can increase your company's productivity and protect otherwise weak personal networks. If this software For more information, visit our website to understand more about our plans and pricing for business.