As an emerging business, we all want our staff to stay productive and agile. So, companies must have access to the computer monitoring software available for effective management. 
Traditionally, these tools have always been popular in first-world countries. But, after the remote work boom across the world, they have entered the market of small & micro businesses too!
Due to this, the market got flooded with so many illegitimate monitoring tools and spam ones. And it is hard to tell the difference. But you can still find the right one if you know what your firm requires.
The good software helps you keep track of your employees the way you want. Largely people look for the tools that can optimize the efficiency of employees at the workplace and gather project information. 
In this blog, we are going to discuss the traits of a good monitoring software. After that we will get to know the top free monitoring tools we have in the market. But first, let us get to terms with the concept of computer monitoring software.
What is Computer Monitoring Software?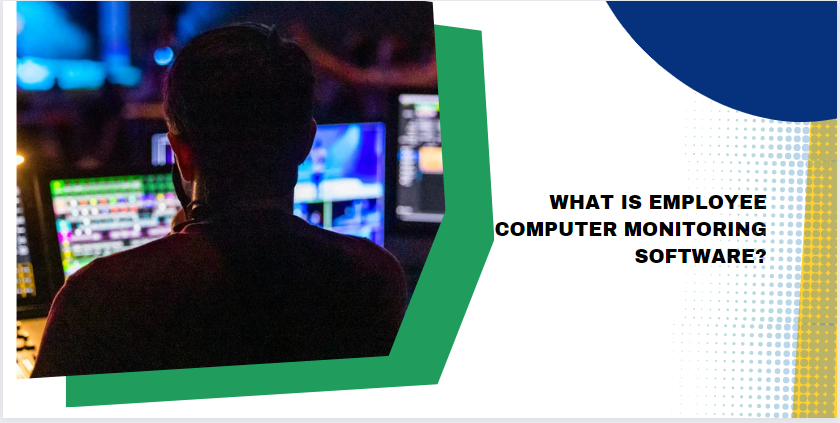 PC monitoring software is a program that helps you to observe your employee's screen activity & manage them based on that. You can monitor their productivity, internet browsing, application history, keystrokes, geolocation, and much more.
Many workplaces are using these tools to understand employee behavior & prepare documentation for future purposes. Apart from that, managers are also leveraging payroll, attendance management & shift management features to effectively automate their administration.
For example, EmpMonitor! 
A manager who uses EmpMonitor gets overall administrative solutions all at one palace. They can manage & track employees under one suite without having to look for another tool. 
Isn't it amazing?
So, how about we get to know the product better in the upcoming section!
5 Traits A Computer Monitoring Software Should Have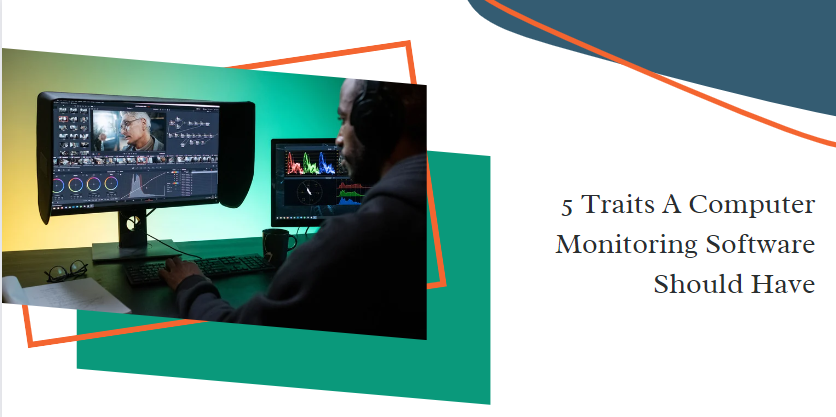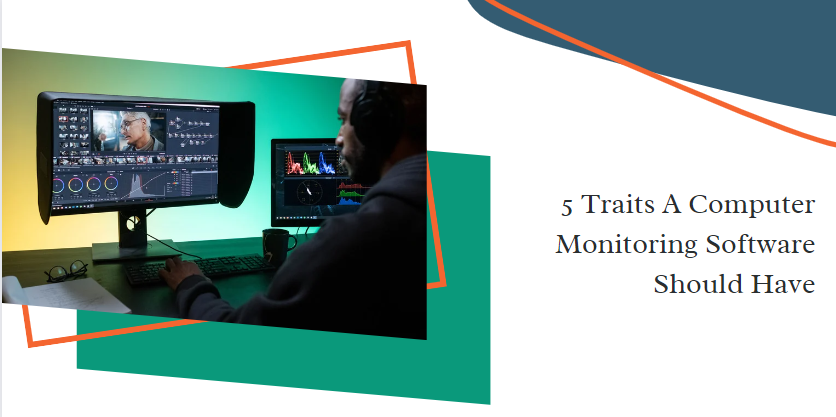 In current times, monitoring is more than just maintaining order & discipline. As we all know, managers are seeking computer monitoring software that can ease up their burden. So, how can we locate those traits that matter the most?
Well! The answer is simple.
Let me explain to you what EmpMonitor is made of. And we will achieve our goal anyways.
Easy Tracking Of Employee Work Status.
If you are an employer, then handling a team is the task you struggle with most. Well! No more, because EmpMonitor is there to take care of that.
What it does is that it collects all the data from the user's computer & runs APIs on it. This calculates and segregates the data in the form of the clock in & clock out time, productive, unproductive, active, office, offline, & neutral hours. 
With this catalog of information, any manager can feel informed & in the loop with the activities of the team.
Attendance, Shift, & Task/ Project Management.
Traditionally, managers perform all of these responsibilities manually for a small team. But when the team works remotely, you need digital assistance. 
That is where EmpMonitor hops in! 
What this computer tracking software does, is that it allows a manual check-in/ check-out & leave application to the software. The sheet renews itself every month. Hence each employee manages their own attendance & leaves. And the manager is only there to pull up the records.
Apart from this, there are two other features that only a manager can access – Shift Management & Payroll.
Managers can easily assign shifts according to the project their employees are in. Also, with this practice, EmpMonitor will only track the employee as per the shift and not a single second above that.
After shift management, there comes task management. In this, the manager can assign tasks to the employee and keep track of their progress.
Accurate Report.
Like every other good user activity monitoring software EmpMonitor allows managers to view and download reports. But, the point where it stands out is that EmpMonitor keeps track of the data you didn't think you needed.
For example, keystrokes, screenshots, screen recordings, online activity & much more! These reports literally draw a map of a person's official behavior with the project. 
This practice helps you to recognize which employee you should promote. Apartt from that, it lets you keep internal data breach threats at bay.
Reducing The Load of Administration.
A computer monitoring software with the right set of features always takes off the management burden. If we understand EmpMonitor from this blog, it does soothe things for the manager. 
As we know, EmpMonitor has cloud storage through which it deals with remote management issues. Other than that, it has an option for stealth monitoring mode. 
EmpMonitor helps you do a lot more things than just being an online employee management platform. This AI-powered tool with cloud infra technology lets you have a bigger outlook on future prospects of the employee administration.
With its robust reports, you can plan the blueprint of allotting your employees as per their skills & capabilities. Moreover, efficient management is always a byproduct of human intelligence in an amalgamation with an artificial one. And EmpMonitor helps you achieve that!
Data Breach Threat Management.
Your employees are your biggest assets because you share a vulnerability with them. That vulnerability is 'data'. If you do not have a framework that governs your inside data, then it can cost your time, money, & reputation. 
Well! EmpMonitor knows how crucial it is for you to get help in the data protection department. That is why it records & documents the productivity stats. Also, screenshot and keystroke tracking enables you to locate the steps if breach happens.
However, with this computer monitoring software, you never have to worry about it. Because, the admin can decide who should have access to which data. Therefore, no one can unlock the portal to the data they are not authorized to visit.
4  Free Computer Monitoring Software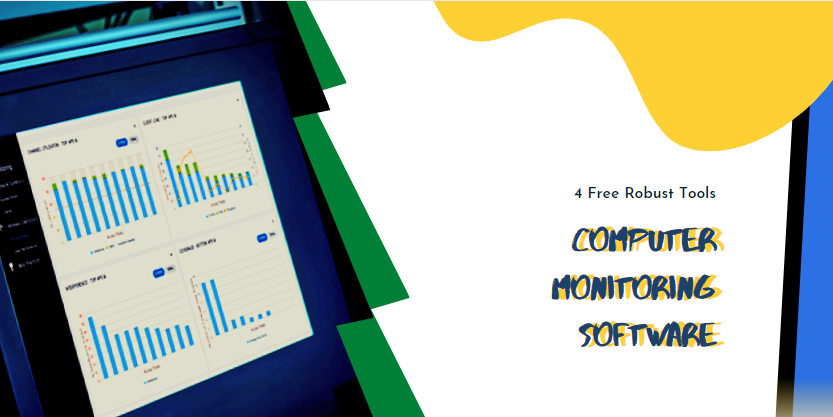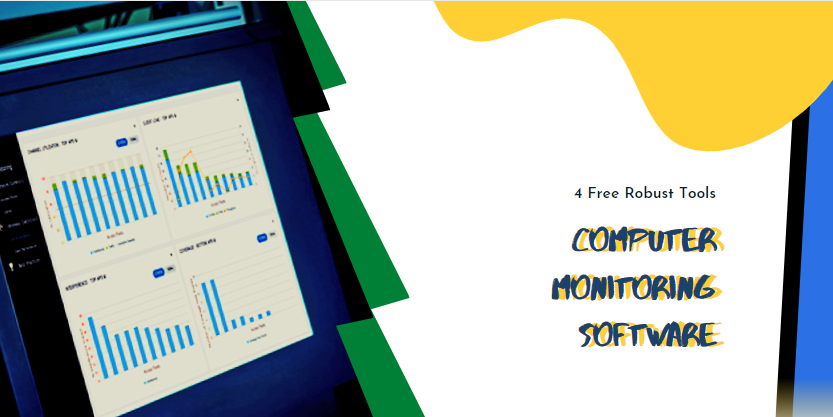 If you are just a beginner in the team monitoring domain, then this section is created just for you.  
Here is a list of the top free employee monitoring applications for Windows. These programs are used in a variety of businesses to track employee activities and evaluate their productivity.
Well! A free tool might not offer you exactly what you require. But they can be of great assistance if you have a small team. Also, getting on board here is the smartest thing you can do in case of budget issues.
ActivTrak
ActivTrak is the best computer monitoring software that allows you to keep track of all of an organization's web activities for various personnel. This software displays actions, screenshots, URLs, and other data in real-time. 
Well! ActiveTrack offers you more than you think. It allows you to keep track of your web activity in terms of how productive, ineffective, and so on. It gives you the option of viewing all of your employees' activities at once or one at a time. 
The admin can also create alarms for unproductive websites or even fully block them.
Screenshot Monitor
An employee can start recording their own time in this software at the start of their shift. It has an auto start-stop option that stops tracking when the employee is not working. And resumes tracking back when the employee returns to work. 
Another useful aspect of this software is that it can monitor employee activities even when the internet is unavailable. When an employee's system connects to the internet, it immediately sends all of the tracking data to the server. Signing into the Screenshot Monitor Account gives you access to all of your employees' screenshots and other monitoring data.
Hubstaff
This tool differs from other computer monitoring software. But how? Hubstaff does not follow everything an employee does in their system. Instead, it focuses on the employee's current project and tracks project progress as well as time spent on it. 
The software's administrator can add an unlimited number of projects. They appear on the Hubstaff client desktop as well as the employee systems right away. 
Employees can switch projects, allowing administrators to see how many projects each person is working on and how many hours they spend on each project.
NetworkSpy
Another employee computer monitoring software for Windows is NetworkSpy. You can effortlessly monitor the activity of one or more employees at the same time with this software. 
NetworkSpy uses client-server technique to track employees in real-time. It collects images of employees' computers and sends them to the server to track their activity (administrator computer). 
The software does not keep track of which programs are being used by employees or what websites they are visiting. So, if your requirement only involves tracking screenshots, then NetworkSpy is right for you. 
Apart from that, this software also has the advantage of running in a stealth mode. As a result, your staff will never know that they are being tracked & monitored.
Wrap Up!
The bottom line of using a computer monitoring software is to have a helping hand that automates the functions of a manager. Well, you can hire any great tool to achieve that agility and efficiency in your management. But, you cannot replace the power of human influence. 
No matter how great a tool you choose, having an actual human review is a bliss! 
Because a software can only collect information based on its own magnitude & the configurations set by the admin. But what counts more is what you feel about someone or something. And a software can only support your inclination.
Read More
DASHBOARDS: TYPES, BENEFITS, AND IMPORTANCE IN 2022
EVERYTHING YOU NEED TO KNOW ABOUT AGILE METRICS IN 2022