Do you remember a time when working meant to be a complete 9-5 dedicated job? Well! As working professionals in the IT world, it is not the only way to employ the workforce in your company anymore. Most companies are heading towards implementing effective contingent workforce management at their ends.
Well! We call them contingent workers rather than an amalgamation of permanent employees & freelancers. However, to achieve business goals, you must implement effective contingent workforce policies in your company. 
But you might wonder about how managing a contingent workforce and permanent employees can differ from each other. Right?
Do not worry! This blog will discuss the need for contingent worker management and assist you in uplifting your business. But first, let us unravel the fundamental concept of management of the contingent workforce and how it can help you upscale.
Tap on the play button to listen:
What is Contingent Workforce Management?
Establishing a contingent workforce requires contract-based workers from an agency, consultancy services, independent contractors, or freelancers. These employees frequently have set start and end dates and are commonly paid on a project-by-project.
Additionally, the contingent labor may have more flexibility compared to following a typical 9-to-5 workweek schedule regarding where and when they work.
So far, we have learned about contingent workforce and its benefits, but what about its management? 
Well! Contingent workforce management is the process, where forming a skillful team and administering their contribution in the assigned shift.
Such a framework for a contingent workforce allows businesses to scale up as quickly as needed for a project.
As every coin has two sides, and thus and thus there are two aspects of workforce management solutions, one is beneficial,l and the other is the challenge. You might be aware of leveraging the benefits and managing the challenges with an effective contingent workforce management solution, right? 
Then let us dive into the advantages of employing freelancers that can be game changers! 
Advantages of Opting for a Contingent Workforce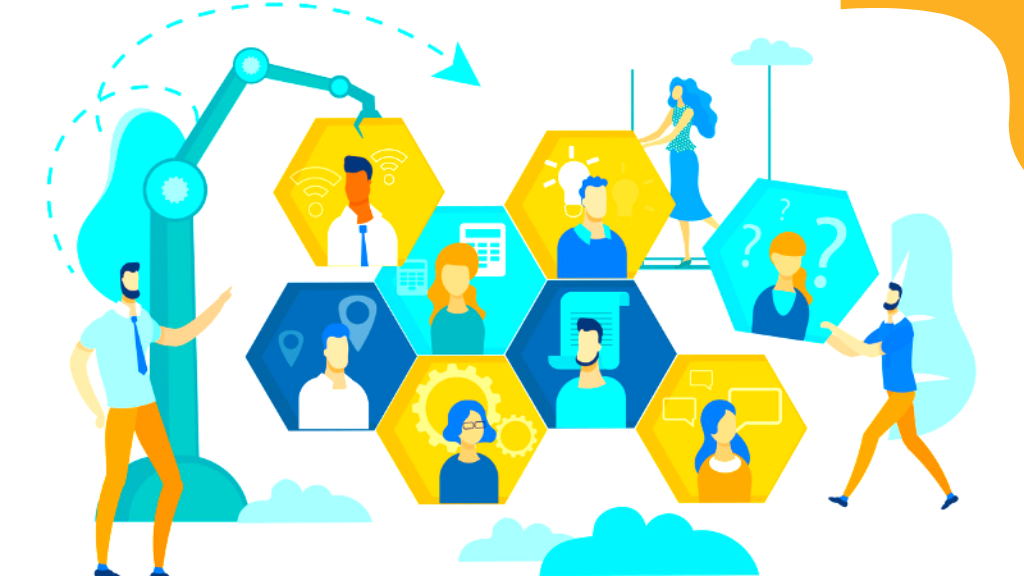 We all know that contingent workers have more control over their working life than others. Well, it would not be wrong if we say it is one of the reasons for employees look for contract-based work. 
Moreover, the benefits of opting for a contingent work pattern are not only limited to a worker! Gradually, companies are also heading towards a modern work approach to leverage the following benefits in their company. 
Cost Saving 
Financial benefits frequently stand out. A company saves time and money on administrative expenses when they work with contractors and freelancers. Additionally, a contingent workforce does not include work advantages like health care, which might be costly for the company.
Expanding the team's capabilities for exceptional projects
So far, we have touched on what contingent workforce management is. And we know it is contract-based work offered by an individual or a team. By the way, it generates a golden opportunity for a company. Do you know how? 
You might agree that the candidates' portfolios don't always demonstrate if they'll be the ideal fit for your needs.. Well, a company can go for a contract within a short period, and if they observe any positive outcome, they might putforth an offer by extending the contract. 
Ease to a broader talent pool
A recruiter can access a more comprehensive range of workers, including those outside their local area. A company may access the most incredible freelance workers worldwide.
Considerations of a Contingent Workforce
There are a few factors to consider when hiring contract-based workers for the first time to ensure a smooth transition at your end.
Watch how contingent hires affect the team.
Any organization needs to keep a close eye on how team productivity and working relationships are affected by employee rotation. And when it comes to contingent workforce management, you need to keep a record of work and performance.
Increase team communication
Create a framework that ensures each team member feels valued so that it can promote effective communication. In a team where everyone knows their responsibilities have better coordination and can achieve the target before the deadline. 
Recognize the monetary distinctions between independent contractors and employees
The link between workers and companies determines their employment status. As a result, it can impact everything from taxes to the benefits they are eligible.
While discussing these things, you must keep a check while employing a contingent worker.
Best Practices for Contingent Workforce Management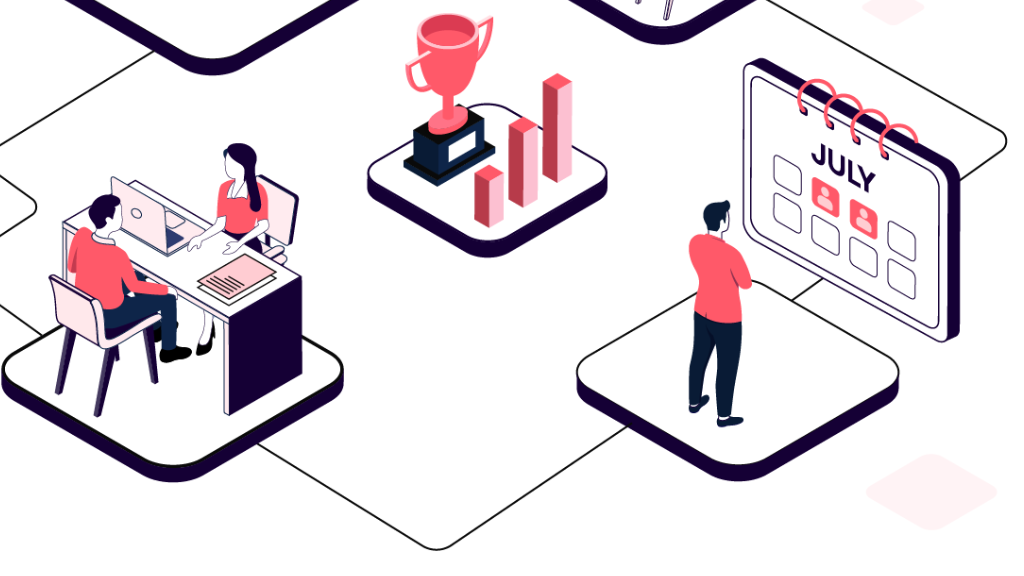 Utilize the available human resources. Your HR department can verify that your new hire has provided proper classification, instructions, and tasks that work with the rest of the team.

Improve the working environment for employees. Ensure the hire understands the advantages of the arrangement and the team they work. Before bringing on contingent workers, have a strategy that describes their position within the group, how they will contribute to the project, and how they will fit into the hierarchy.

Establish a company-wide strategy for hiring contractors. They have a broader approach to promote cohesiveness and reduce confusion rather than letting different departments develop policies and procedures for managing their contingent personnel. This plan should include a system for overseeing the obligations, compensation, and working hours.

Utilize a platform to handle all of your projects in one location. Team members can stay on the same page and avoid confusion or delays by having everything in one place. 

As you move closer to milestones, a central platform like EmpMonitor can assist with administrative management, keeping conversations in one location and ensuring secure and timely payments.
How to Manage Your Contingent Workforce?
You might be wondering how to manage the permanent and contractor workforce without impacting the productivity of the management, right?
Contingent workforce management is a step towards a progressive approach that a growing number of companies will need to embrace going forward. 
As discussed earlier in this blog, it encompasses both advantages and disadvantages. Thus, a company must carefully consider managing the many flexible employment structures in a way that promotes creativity, inclusiveness, and belonging.
Developing and figuring out how to use different types of contingent workers is key to staying competitive.
Though contingent talent management is a simple task if done smartly. But with a well-optimized software like EmpMonoitor, that can not only keeps a detailed track of employees' productivity but also make sure to manage all the process remotely.
Let's learn more about how the EmpMonitor tool can help you develop a better workforce!
EmpMonitor – A Perfect Solution For Hybrid Workforce Management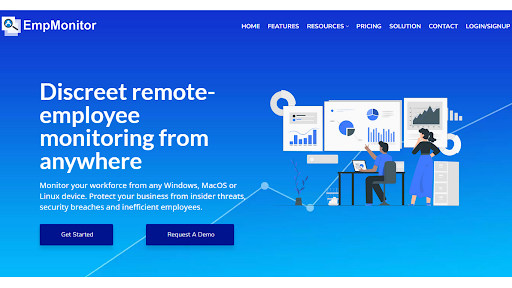 With the help of this cloud-based employee tracking software, you can monitor every employee's activity from a single dashboard. By using EmpMonitor, you can easily watch every action your contingent workforce and permanent employees take while at work. 
Your team's performance can be tracked and evaluated. EmpMonitor allows you to identify causes of low productivity and provides a detailed overview of each process from start to finish. Additionally, you can also use the tool to gauge productivity also.
Moreover, the software utilizes these fantastic features that make EmpMonitor a perfect contingent workforce management software crucial for every growing company.
Effective Time-Tracking and Attendance: Clock in/out
EmpMonitor is a successful contingent talent management workforce portal where you can monitor the log-in and log-out timings, the productive and non-productive, including idle hours of your staff. Observe the availability of the staff members throughout the day and their attendance statistics.
Accurate Reports on Productivity and Activity:
It assists you in getting detailed information on what your staff is doing at work and evaluating their performance as needed. It will provide thorough information on the staff productivity matrix based on numerous filters and algorithms.
Web and Application History:
The feature recognizes the websites visited by your employees while at work by using their browsing history for effective contingent workforce management. Additionally, it helps you be aware of the navigations during working hours.
For organizational reasons, you have access to specific white-listed websites. You can also forbid your staff from utilizing non-essential web portals.
Screenshot Capturing: 
Monitors the behavior of the employees and ascertains whether or not they are utilizing the system by taking screenshots in real time.  
You can set the frequency to capture screenshots according to your requirements with EmpMonitor. Apart from that, you also store its database for approximately three months, or you can also reach out to us for customized storage options.  
Also, read our latest blogs on related topics:
07 Best Time Tracking App for Small Business And Employees in 2022 
Things You Should Check on Before getting an Employee Timesheet Software For Small Business: Do's and Don'ts 
Final Words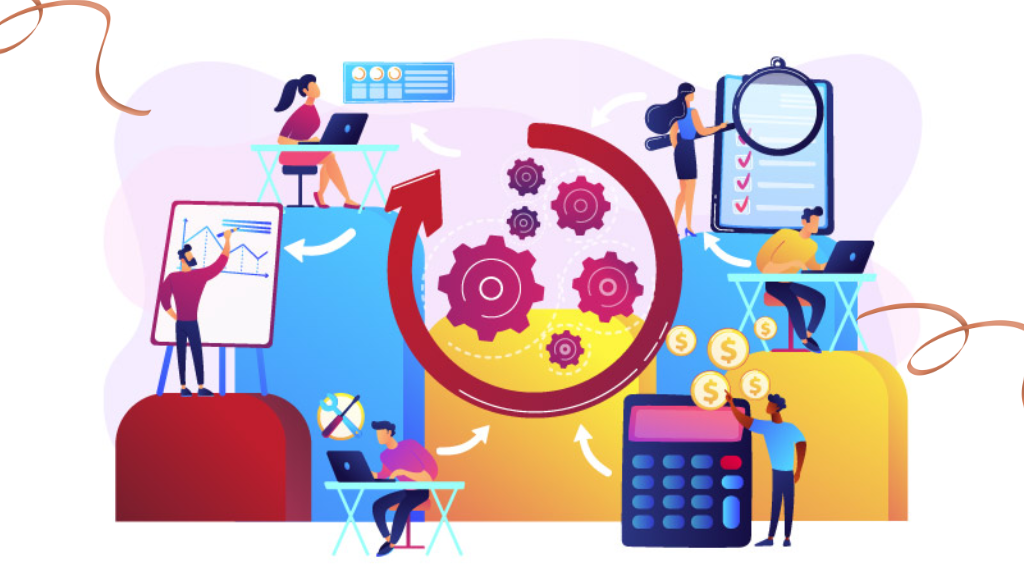 Contingent workforces continue to grow across the industry as more people look for alternative employment opportunities rather than a long-term commitment to permanent jobs. 
Moreover, EmpMonitor assists companies in creating a framework for tracking employees & uplifts overall contingent workforce management.