Small business owners often fall short of time to attend to every task or closely monitor their employees' performance. And there is a solid reason behind it. Keeping track of your employees manually in this day and age is impractical, given the availability of sophisticated tools.
As Jim Rohn, an American entrepreneur and acclaimed motivational speaker and author, once stated: "Time is more valuable than money. You can get more money, but you cannot get more time."
And that's the truth. Looking for ways to save time and execute the work more efficiently is a must. That's where the best time tracking app for small business comes into play.
If you want to increase productivity, improve security and skyrocket the profit of your small business, employee tracking software is the way to go.
Employee surveillance has historically been associated negatively with employee tracking software, especially in small businesses with fewer employees. But that is not true at all. Making sure the right individuals have access to the right software. 
Hit The
Play

Button To Listen:
We have previously discussed the importance of employee time tracking. So in this article, we will discuss specifically the best time tracking app for small business employees. Let's get started!
EmpMonitor: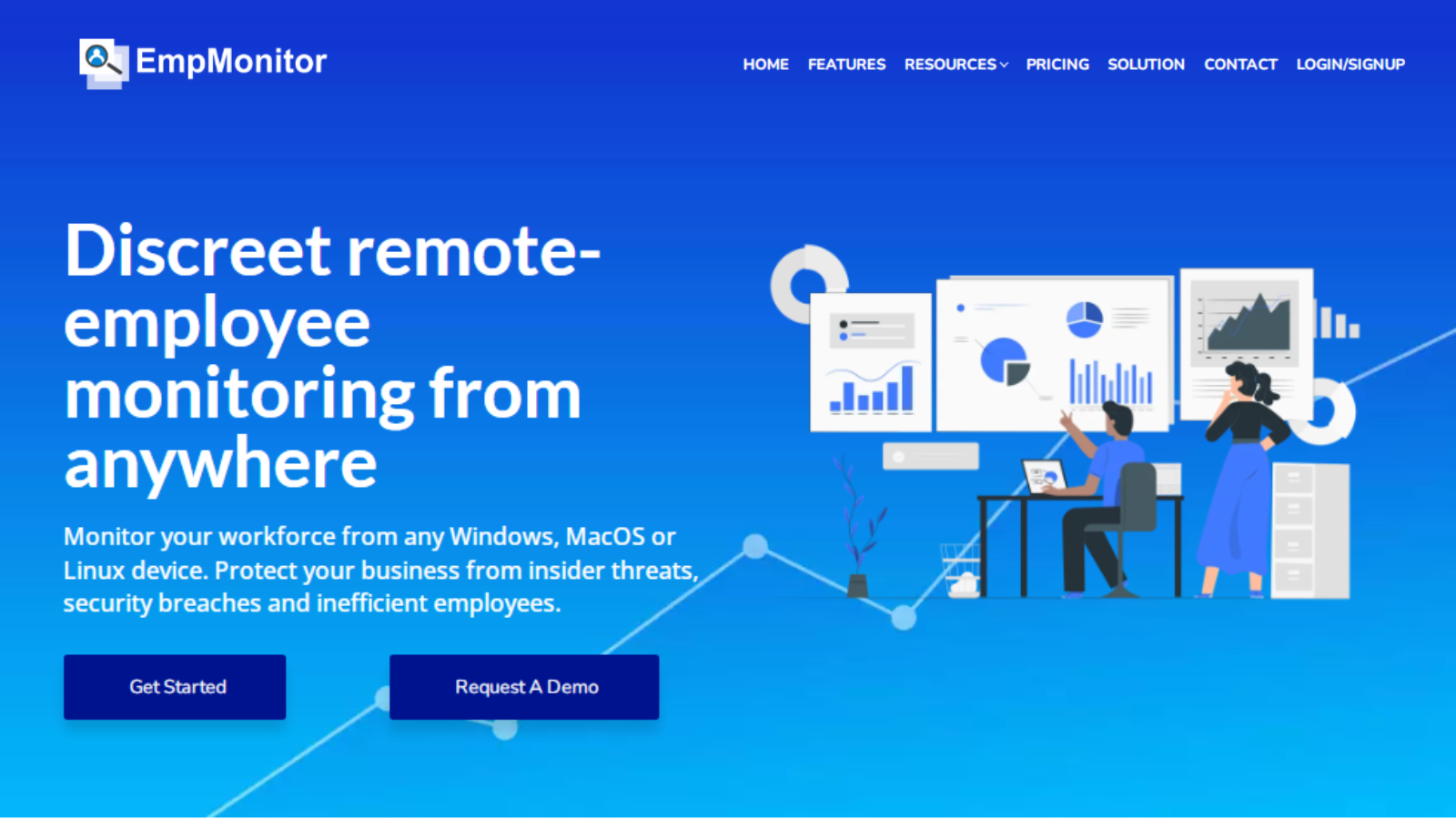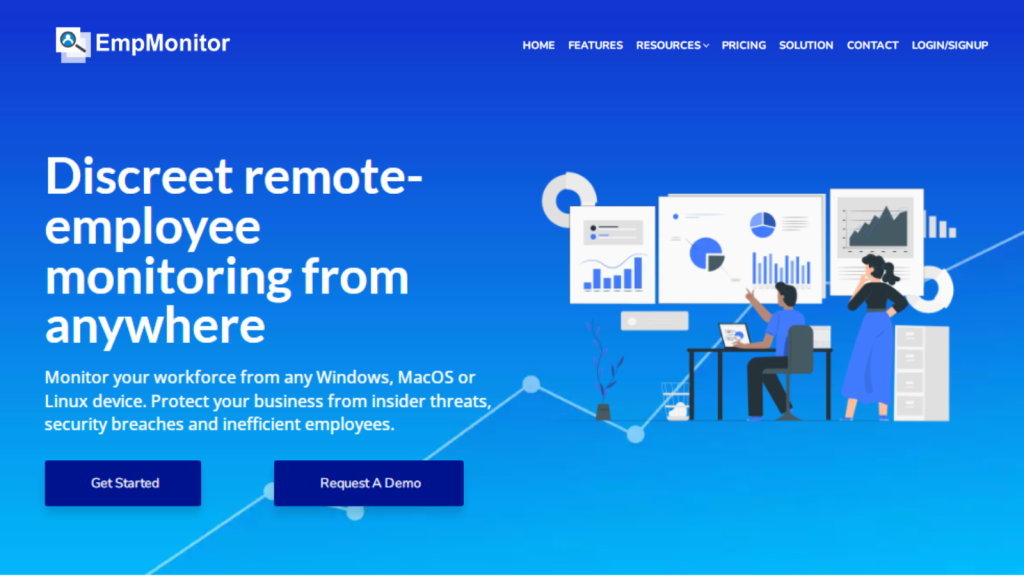 Let's begin the list of the best time tracking app for small business employees with EmpMonitor, the finest tool on the list.
With the help of the cloud-based employee tracking software EmpMonitor, you can keep tabs on every employee's activity from a single dashboard. Using EmpMonitor, you can keep an eye on every action your employees take while at work. 
With the use of EmpMonitor, you can pinpoint factors that reduce performance and present a thorough overview of each process from beginning to end. The output of your personnel can be monitored and measured. You can use it to measure productivity and make sure you are achieving your goals.
Special features:
Clock in/out Time-Tracking and attendance:
You can keep track of your employees' log-in/out times and their productive, non-productive, and idle hours. Keep track of your employees' availability throughout the day and attendance records.
Accurate Activity and Productivity Reports:
Obtain a thorough report on the activities of your employees while they are at work, and then assess their performance as necessary. Based on various filters and algorithms, it will give you comprehensive reports on the staff productivity matrix.
Web and Application History and browsing activity:
Identify the websites that your employees visited while they were at work. Moreover, be aware of the software apps they have used.
You have access to particular white-listed websites for organizational needs, and you can also restrict your employees from using web portals that are not essential.
Track their activity with real-time screenshots and determine whether or not your employee is using the system.
Geo-location-based tracking:
Get real-time location data and understand where your employees are working.


Harvest: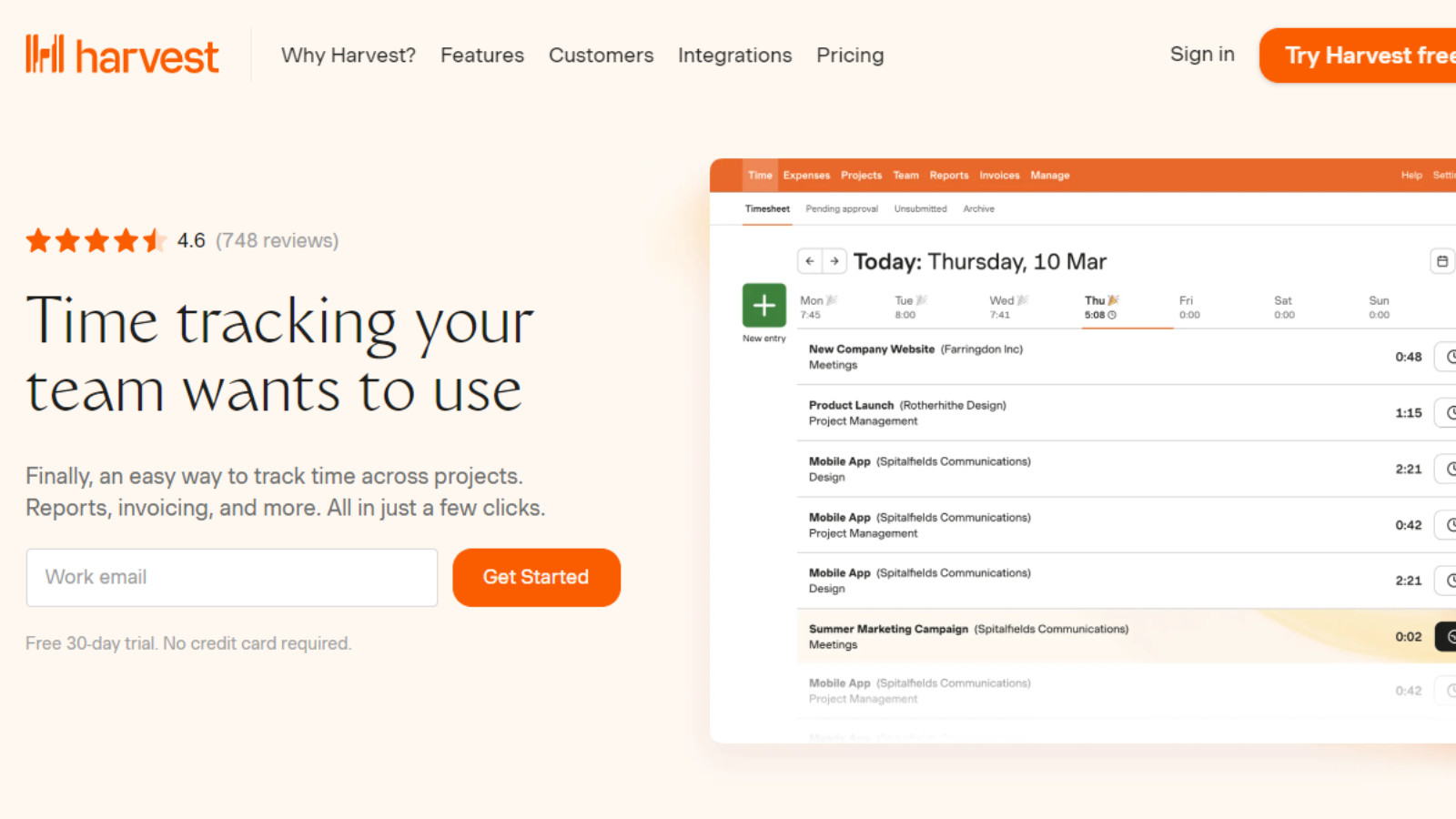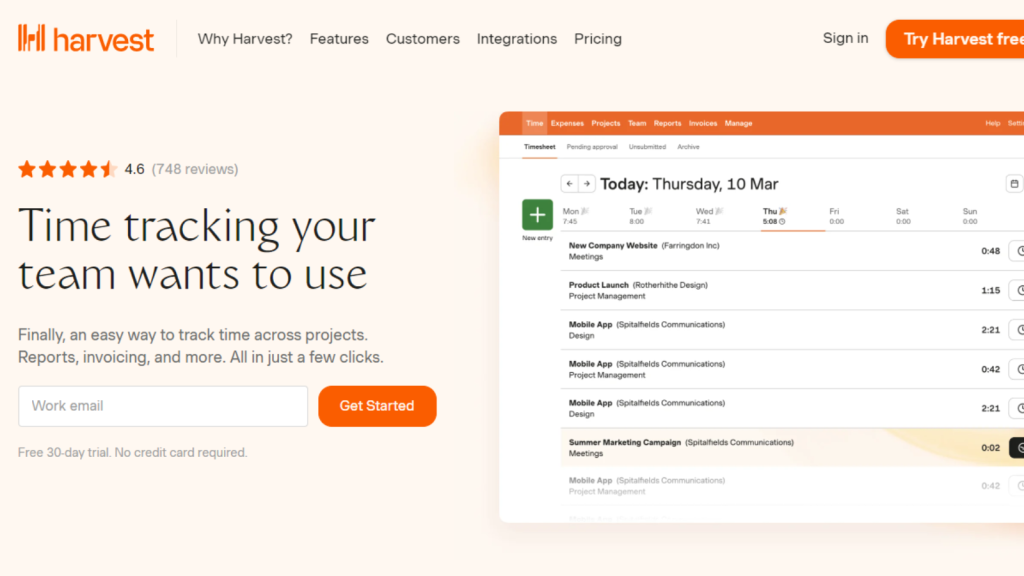 Harvest is the best free time tracking app for small business. a time tracking tool that combines fundamental functions and cutting-edge capabilities for project management, billing, and scheduling.
Tracking the tasks of your employees is simple by using Harvest. You can immediately determine who on your staff is the most productive and even who is overworked. These visual reports can assist you in successfully allocating your resources by reassigning work from an employee at capacity to an individual with a lesser workload.
Additionally, you can combine Harvest with your accounting software, such as QuickBooks or Xero, so that your books are updated every time you bill customers or receive payments.
Harvest's features might be too much for you if you're looking for essential time-tracking software. But even with so many advanced features, the rate is highly affordable. Harvest costs $12 per month per person. You can save 10% with annual billing.
Key Features:
It offers basic features and advanced tools for project management, invoicing, and scheduling.

Easy integration with accounting software like QuickBooks or Xero.

These visual reports can help you allocate your resources effectively

Plenty of advanced features while being extremely affordable.

The best free time tracking app for small business as there is a free forever plan available.
Hubstaff:
The Hubstaff time tracking app is available on computers and mobile devices and includes various employee monitoring tools. It makes it the best time-tracking mobile app for small businesses. 
This best time tracking mobile app for small business monitors internet usage to see what websites they visit and even tracks which apps employees use the most. The mobile app tracks employees' time and location on the road using GPS; employees can also track time on their mobile devices.
The Hubstaff package also includes a scheduling tool and an invoicing app. Paid plans begin at $5 per user per month.
Special features:
Know the proper work is getting done with activity levels, screenshots, apps, and URLs
Built-in efficiency tools to help teams work smarter.
Built-in efficiency tools to help teams work smarter.
Simplify scheduling with automated attendance tracking
Create payrolls and pay your employees through the software. Pay teams faster and more efficiently based on hours worked.
Get automatically generated timesheets from digital or manual time entries
Create custom invoices and send them right from your dashboard
UZIO: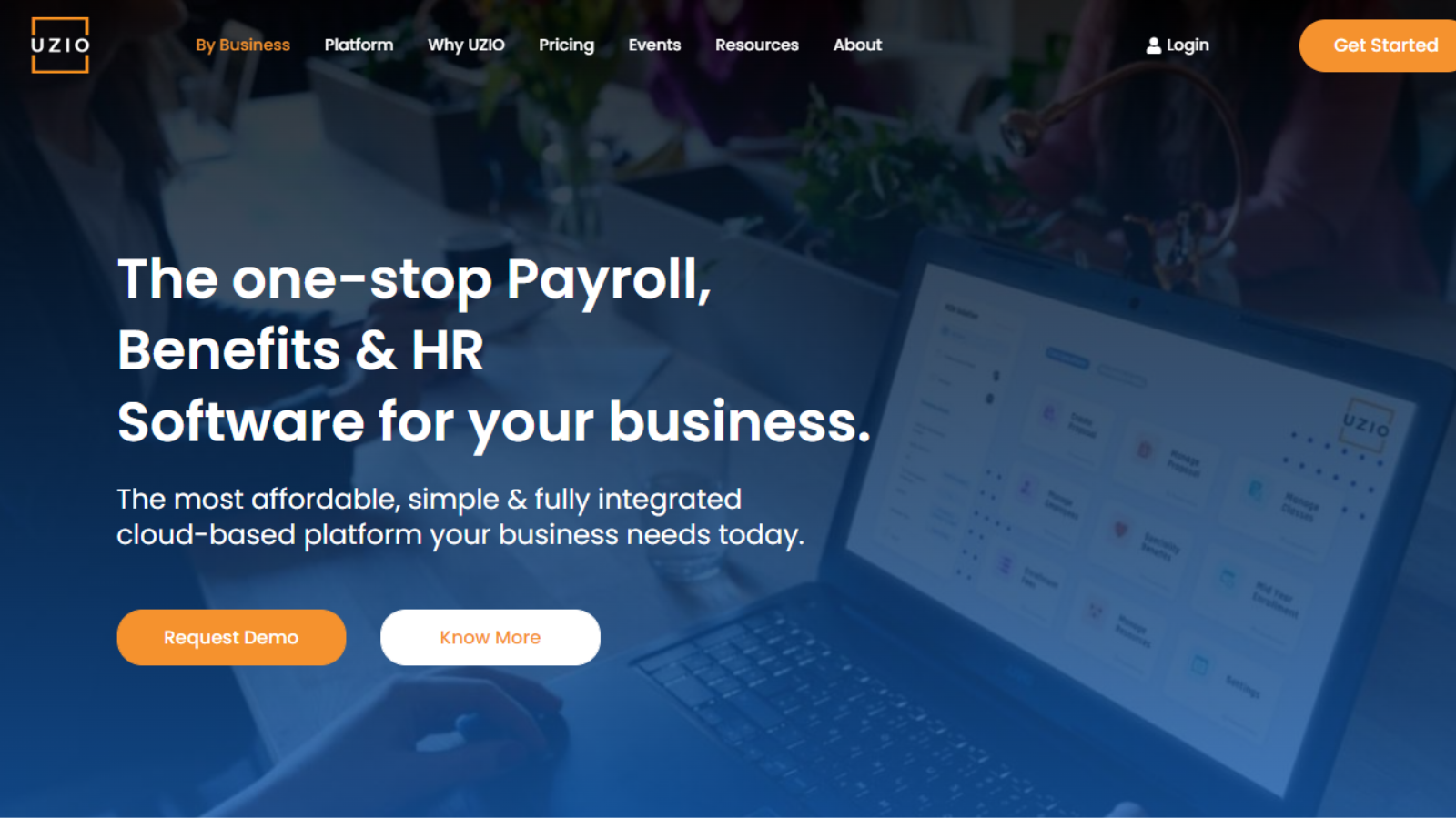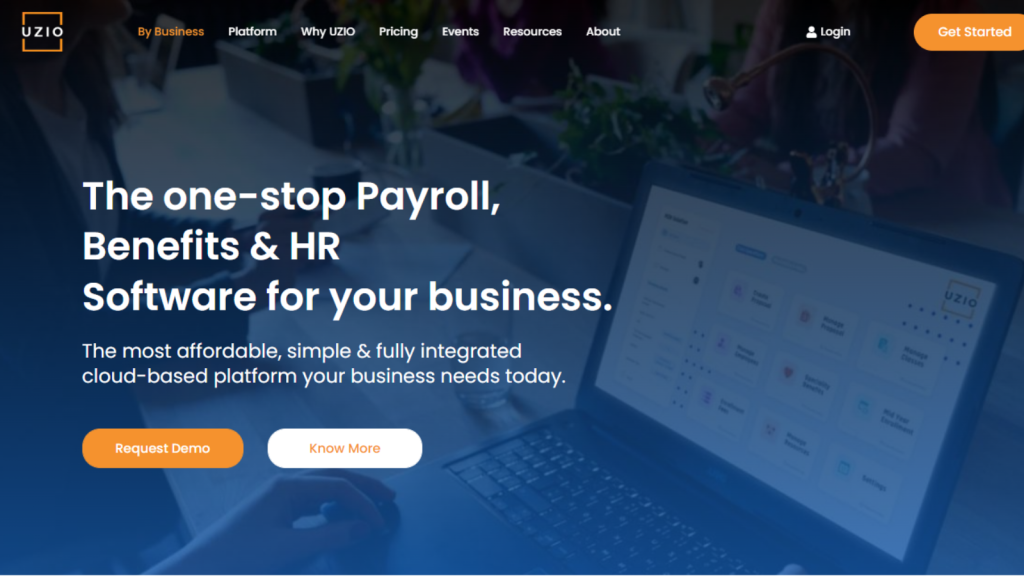 Uzio is one of the best and most affordable cloud-based tools for HRs. The best time tracking software for small business that helps HR teams minimize costs is implementing digital technology across all facets of everyday operations. 
It centralizes HR, payroll, and benefits functions, organizes all requirements from onboarding to offboarding, automates the paper-based administrative tasks burdening HR professionals, and boosts overall effectiveness.
The modules of the premium suite integrate seamlessly, and all platform-wide information is updated instantly.
Employees have access to a self-service platform provided by UZIO where they may view pay stubs, benefit statuses, accrued vacation time, and other information in addition to payroll, HR, and management capabilities that include legal and compliance protection.
Additionally, they offer a demo and a 30-day free trial, and you may customize your workforce solutions starting at $4/user/month per module.
Uzio Key Features-
Payroll

Time tracking

Legal protection

Cloud-based platform

Simple to use and set up

Free trial available

Competitive pricing and a plethora of features
Toggl Track: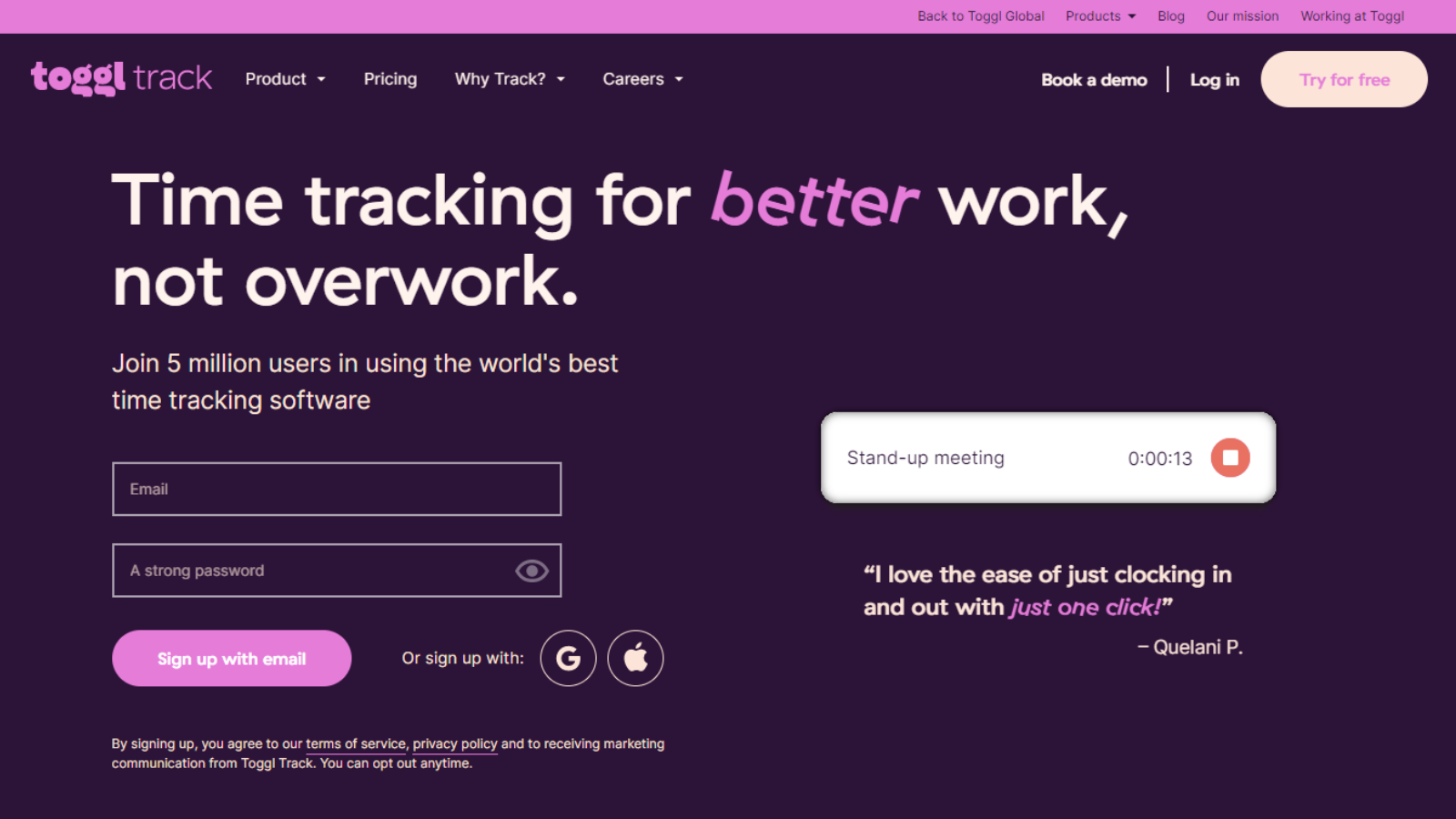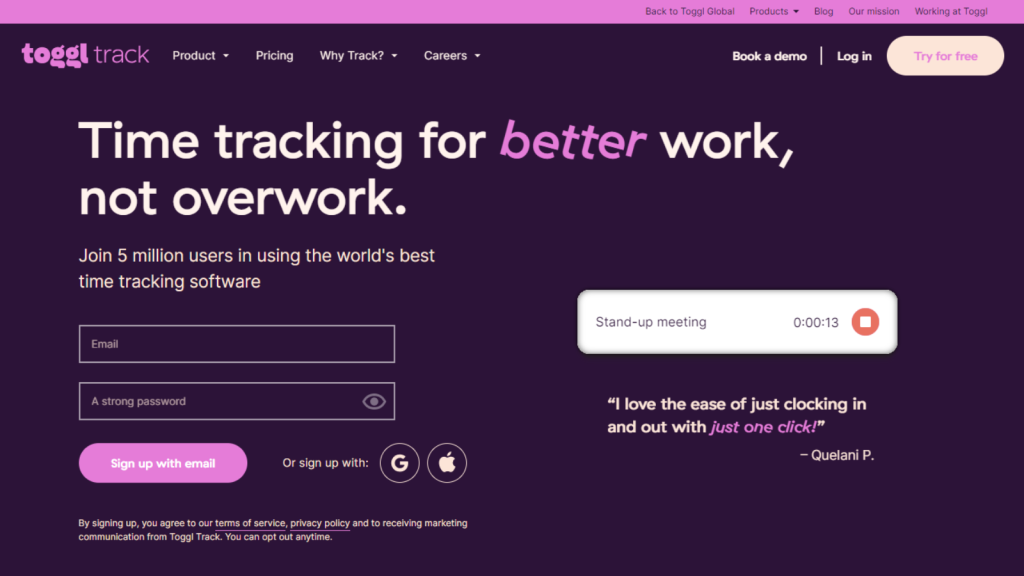 Toggl is easy to use because it only requires one click to clock in or pick up where you left off. If you fail to start the timer, the Toggl Button and Desktop Apps will remind you to do so. If real-time tracking is not required, manually enter hours or include the calendar.
It also has the best time tracking mobile app for small business. The Toggl Track lets you create time entry suggestions based on the software you're using if you're easily distracted. Additionally, you can choose time monitoring, project planning, and candidate screening and recruiting with their plans.
Key Features
Provides a simplified manual time tracker for monitoring your work throughout the day.

By integrating Google Calendar, this service offers timesheets that automatically fill in logged time.

Allows you to export your time tracking information for billing purposes to any accounting program.

Integrates with well-known programs like Github and Evernote to speed up the workflow.

There is a Google app for Android.

Toggl Track offers a limited free plan.
Timesheets.com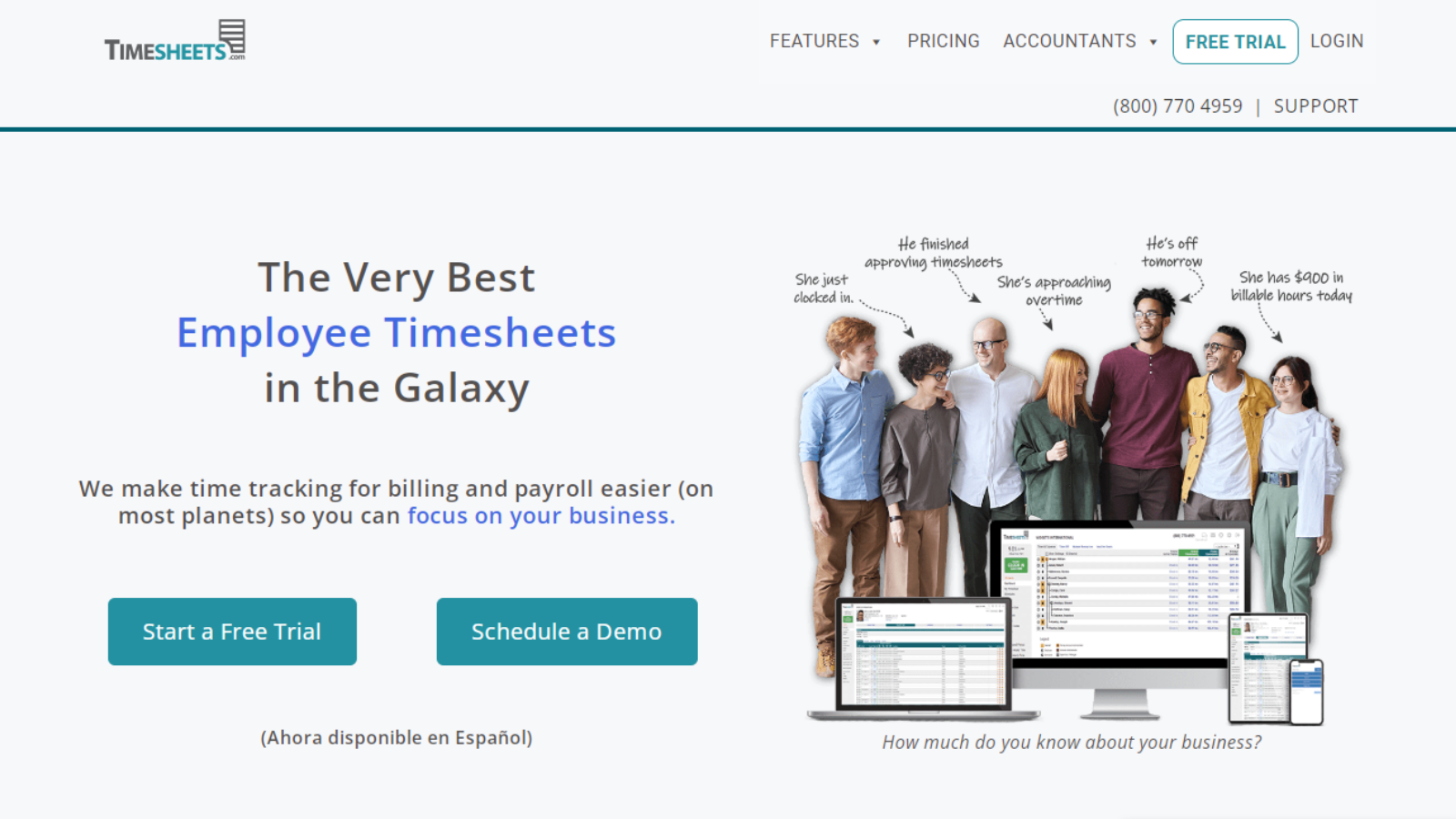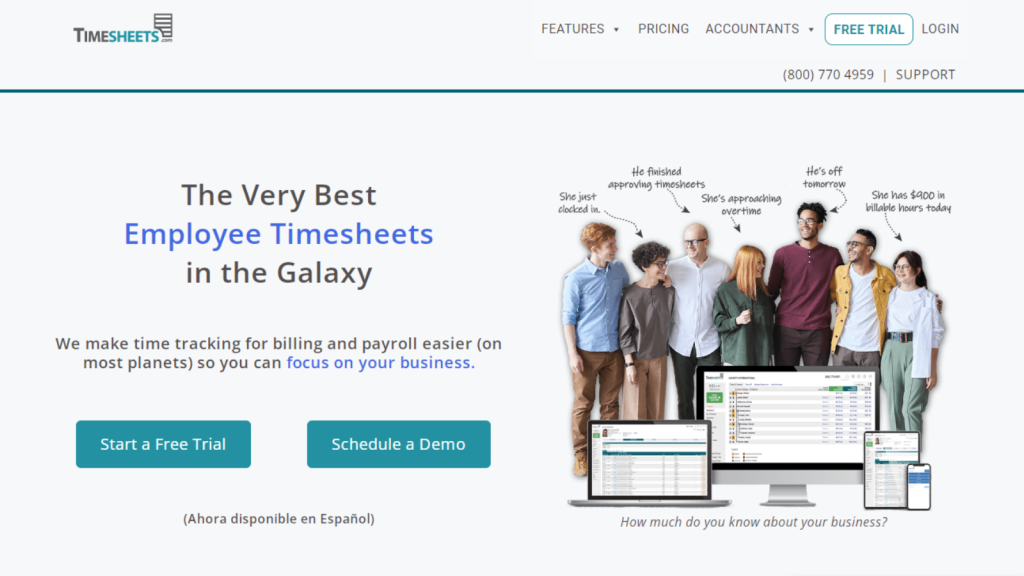 Both hourly and salaried employees who need to track billable hours or project time can benefit from using Timesheets.com. Additionally, its mobile app allows tracking of employee travel expenses, mileage, and time.
Timesheets.com exports data in several formats and connects with well-known payroll services like QuickBooks, SurePayroll, and ADP. 
HR technologies allow you to keep papers discreetly so that only the right managers can access them and standardize your documentation. It is a fantastic option if you have both hourly and salaried personnel. Plans start at $99 annually.
Key Benefits:
The best thing about timesheet.com is that – No setup fees. No base fees. No cancellation fees. No long-term contract.

A free trial period is available. During the trial, you have access to all of our great features, including unlimited live support, which you keep when you become a paying customer.

Providing employees with a simple timekeeping experience while keeping supervisors informed and in charge.

Timesheets.com offers a variety of time-tracking methods for billing, job costing, and productivity. ,
QuickBooks (formerly TSheets):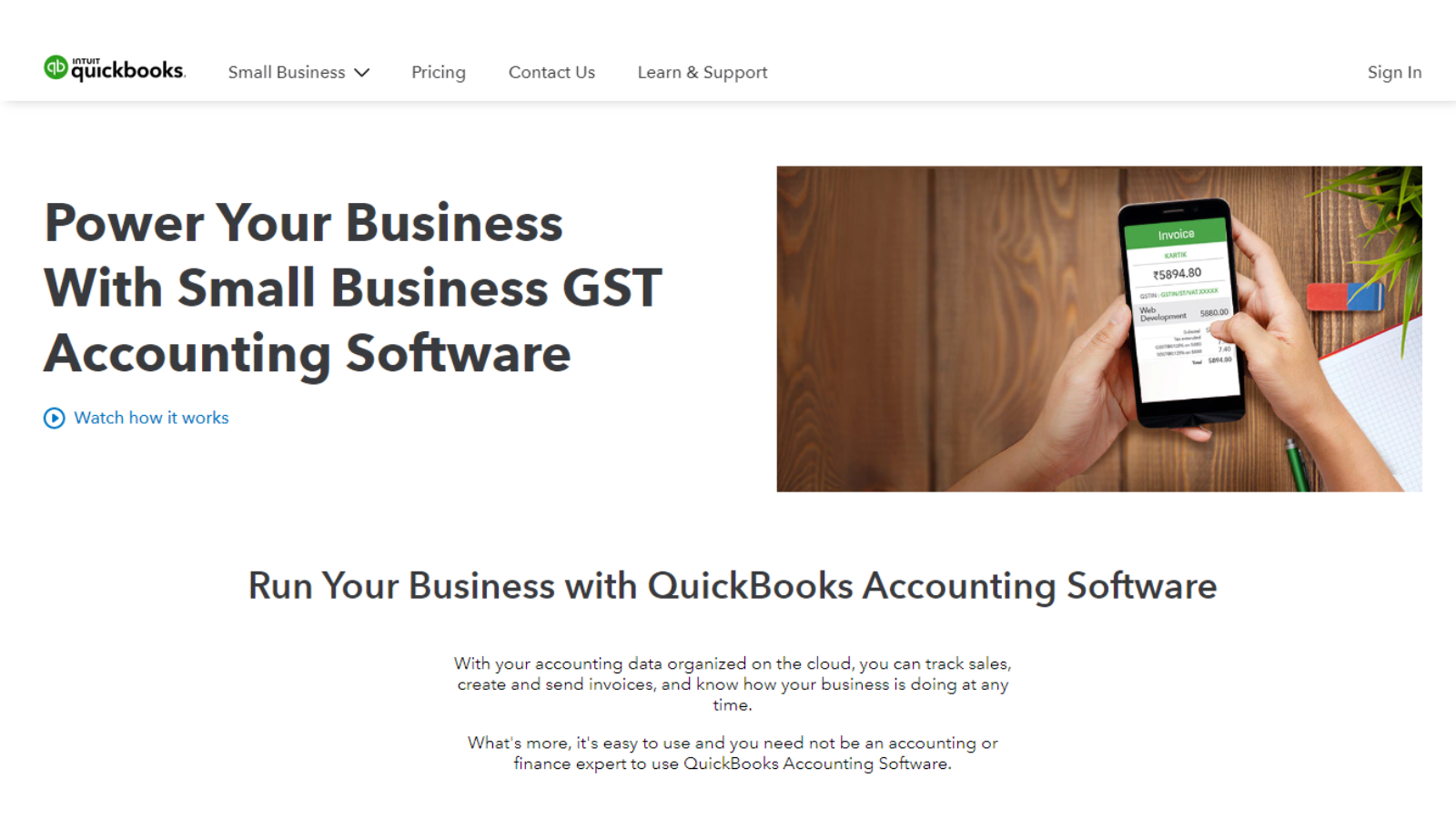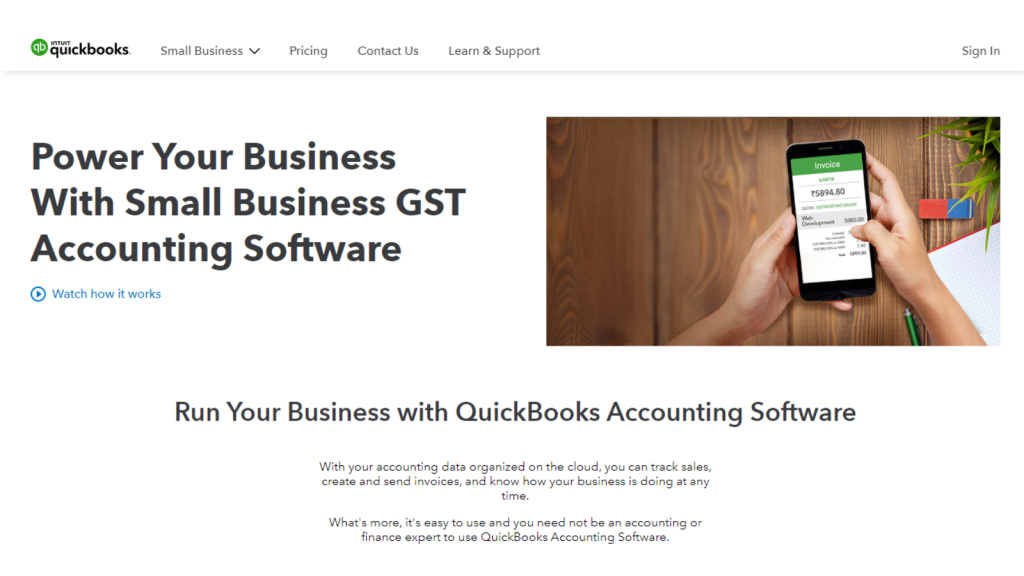 The last name of QuickBooks Time was TSheets. After purchasing TSheets, QuickBooks rebranded the company. It's excellent that they haven't altered much because it's still one of the best time monitoring tools on the market.
Everything that customers enjoyed about TSheets is still there, making it the best time tracking app for small business employees. It now integrates with QuickBooks accounting software even more effectively. 
You can easily streamline payroll by using the time clock feature. It syncs with your books and is cheaper than conventional punch clocks. It is also a more efficient way that saves time and effort.
Plans start at $8 per user per month with a $15 base fee. For advanced features like geofencing and project estimates vs. actual reporting, plans start at $10 per month with a $30 base fee.
Key Features:
QuickBooks Time offers arguably the best mobile app on the market today. 

It leverages geofencing technology so your staff can automatically clock in and clock out when they enter or exit a pre-defined boundary.

Time offers advanced features like employee scheduling, team management tools, and insightful reports.
Check Out Our Latest Posts:
     05 Surefire Ways To Use The 80/20 Rule For Workplace Productivity
     Things You Should Check on Before getting an Employee Timesheet Software For Small Business: Do's and Don'ts
     Employee Productivity Tracker for Better and Faster Productivity Tracking
Wrapping Words:
You can do only so many things with the best time tracking app for small business, from monitoring your employees' activities to simple record keeping to active and sensitive jobs like data compartmentalization. Now that we've identified the top small company time tracking apps, you can select the time tracking app that best meets your needs.
EmpMonitor is the best option if you're seeking a simple and cost-effective time management application for your business. What do you think about this? Please share in the comments section.