The growing need for team collaboration strongly emphasizes the role of effective team management software in your organization to bring equilibrium among all the departments without wasting time.
Teams built on camaraderie, understanding, and respect for each other are usually more productive, happy, and efficient.  
A little discord among team members reflects in their daily workflow and the productivity of your team .
Team management application divides the task and multiplies the productivity of your team by improving collaboration and communication.
It is easier to plan workflows, task assignments, and team management when you have an efficient team management application by your side, resulting in faster turnaround and better end quality of your projects.
If you are on the lookout for the best team management software for your organization, we list applications you need to be aware of for better productivity and efficiency of your team.
Let us briefly understand team management software first-
What is Team Management Software?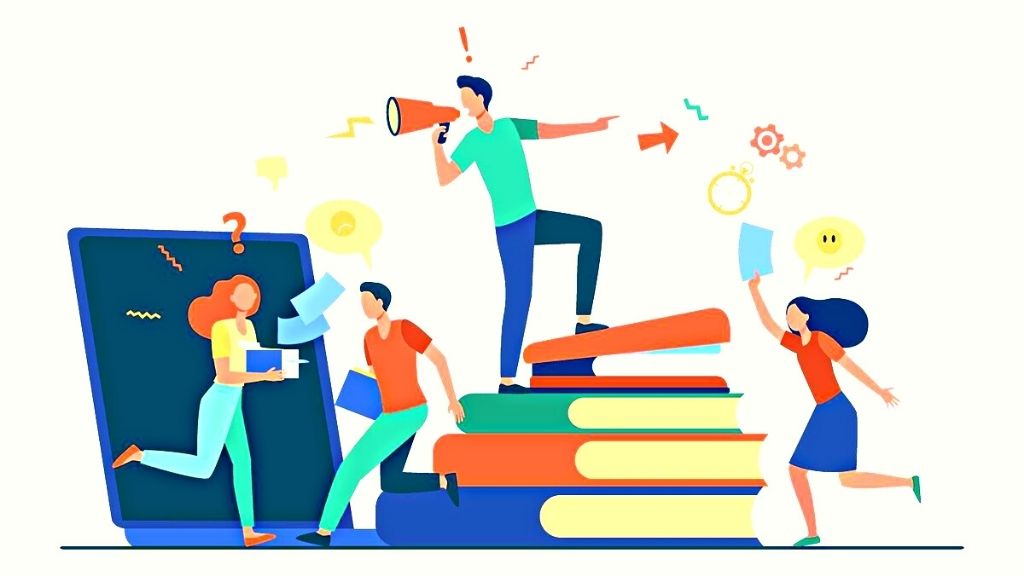 Team management software is an application that facilitates better collaboration and communication between a group of people to manage specific tasks related to business goals. 
These applications are also referred to as teamwork project management software because some software offers project management functionalities.
The best team task management software is the one that increases productivity and improves the quality of the work.
Essential  Features of a Good Team management Application Include:
Team Scheduling

– A shared calendar allows scheduling, task assignment, and monitoring, where you can define, assign and track progress concerning the deadlines.

Task management–

Some software also has built-in project management functionality, where you can create new projects, divide them into smaller tasks, assign, supervise, and execute at the ground level.

Storing

– Save, organize project data and create an archive for future reference.

Progress Tracking

– Track progress related to projects.

Communication

– A quality

team management software

allows smooth communication where you can join discussions, add comments to projects in a thread related to it, tap into another medium (like instant messaging or email) to have a conversation and provide and receive feedback.

Detailed Reporting

–

Team leaders need reports to manage their teams because there cannot be any improvement without analyzing the performance. You can generate reports, analyze, and compare your teams' progress on a daily, weekly, monthly, and yearly basis.
One of the main features of any good management software is offering you detailed reporting features of breakdowns of how your employees are spending their time, including tasks completed, which projects they're working on, and how much time they've spent.
7. Collaboration-Successful teams are master collaborators, and a good team management tool makes easy collaboration with team members.
Instead of just passing tasks, your employees can talk to each other, work out problems, and volunteer ideas for each other.
Admittedly, most team management tools don't address all of the above-listed features – each tool specializes in one specific function, so analyze in relation to what your team needs.
But the real magic happens when these apps work in conjunction. You can try hybrid software that not only aids team management but helps in other areas like accounting and hiring etc.
You can control time deadlines, schedule events, coordinate schedules between multiple individuals, and streamline the workday for your team.
For better workflows, enhanced productivity, conflict prevention and balanced workloads, team management software is necessary. The more you know, the better decisions you will make to improve productivity.
Without further ado, let's jump right in!
16 Best Team Management Software Tools
1.EmpMonitor
EmpMonitor focuses on time management and activity tracking across all business functions.
EmpMonitor is one-of-a-kind team management software with AI-powered monitoring abilities tracking user activity from a centralized location.
It tracks the user activity and provides the liberty to view and manage the activities instantly in real-time through its advanced and easy access from any internet-enabled device from anywhere at any time.
 Features-
Time Management

User Management

Get real-time insights

Attendance management
It is available on all devices and is compatible with PCs, laptops, windows, mac, and Android.
2. Microsoft Project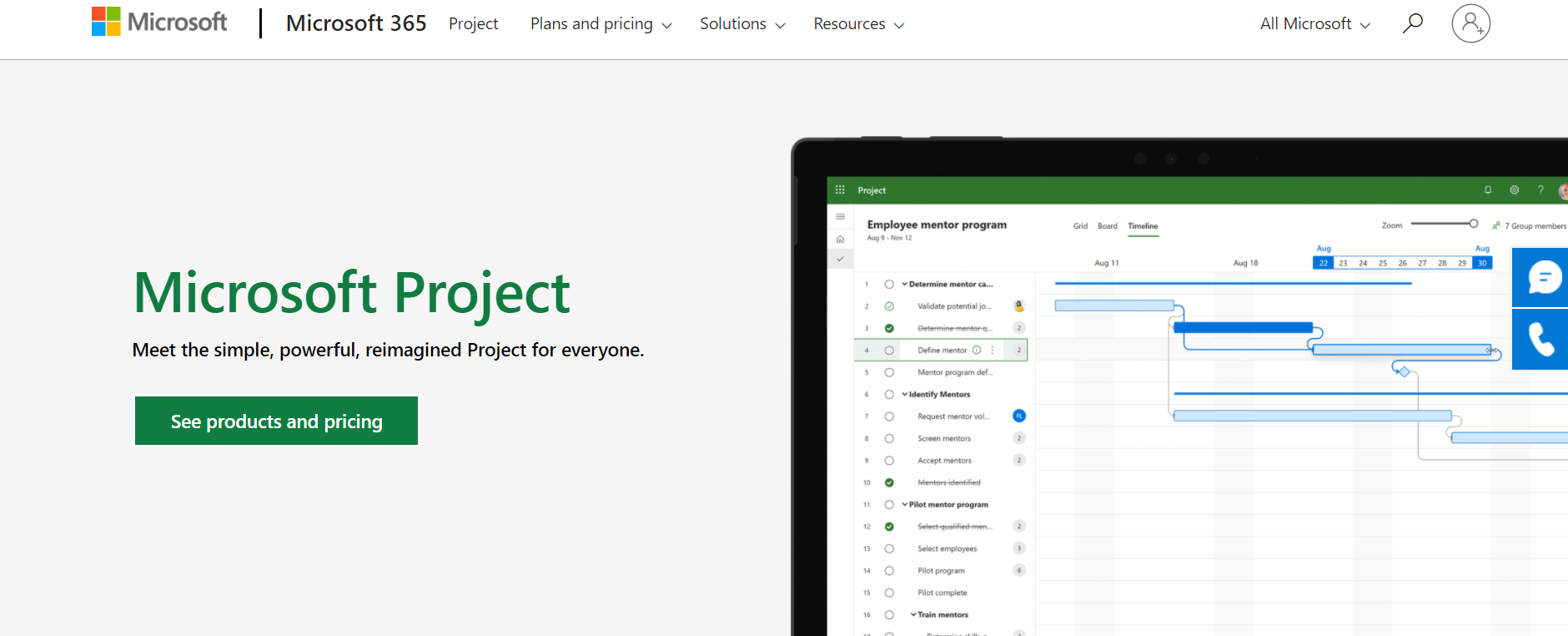 Microsoft Project is a top team management software with project management functionalities. It is developed and sold by Microsoft, designed to assist project managers in scheduling, assigning tasks, tracking progress, managing the budget, and analyzing workloads.
This easy-to-use app helps you stay in charge, organized, and focused on tackling small to large initiatives.
Features-
Project Timeline View

Reports

Ability to manage Multiple Projects

Implement a Resource Pool
3. Scoro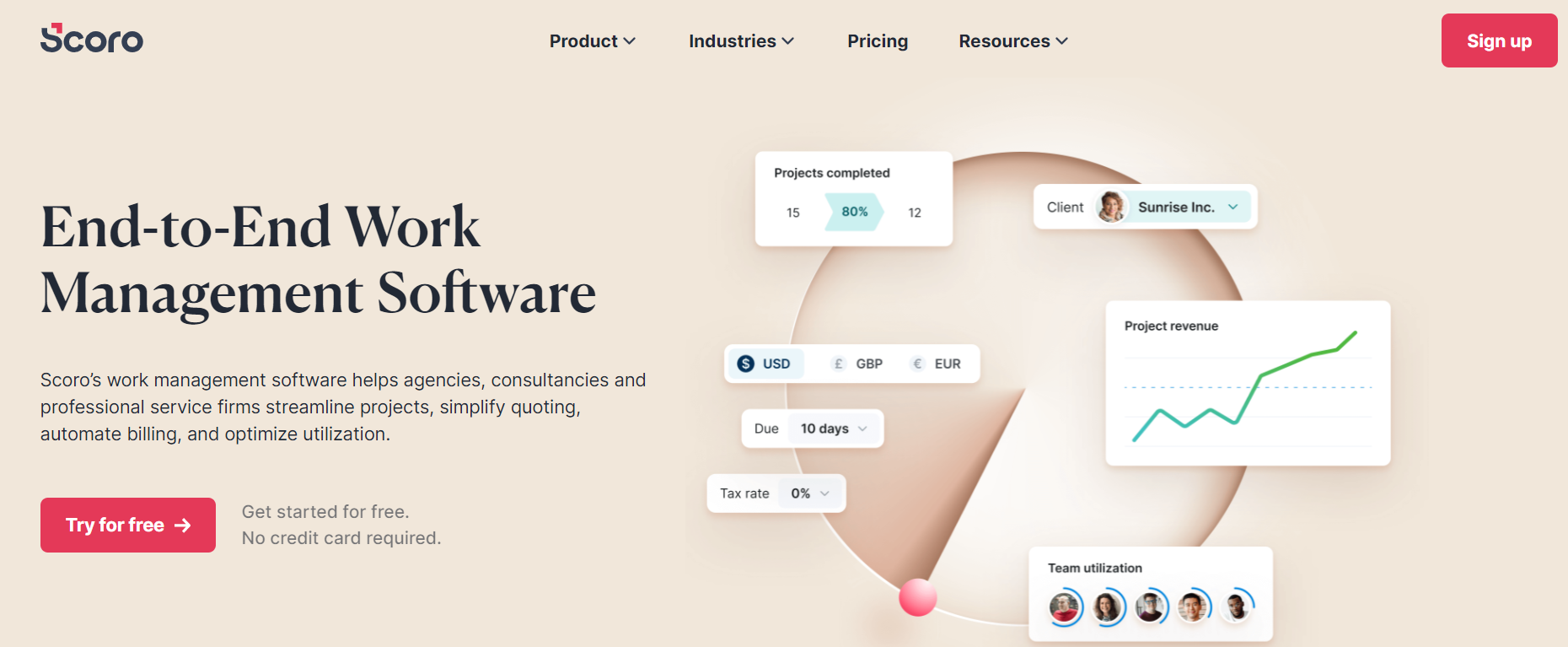 Scoro team management software is a software-as-a-service, all-in-one business management software that combines project management with time and team management, projects & tasks, contact management, quotes, team collaboration, reporting, sales, billing, and professional services automation.
Besides,  all your storage needs are taken care of by storing important information in one central place for easy management on the go for professional and creative services. 
Features:
Work & meeting scheduling, shared team calendar

Task & project management with unlimited number of projects

Communication & file sharing

Real-time customizable KPI dashboards

Contact database and management

Mobile application
4. ProofHub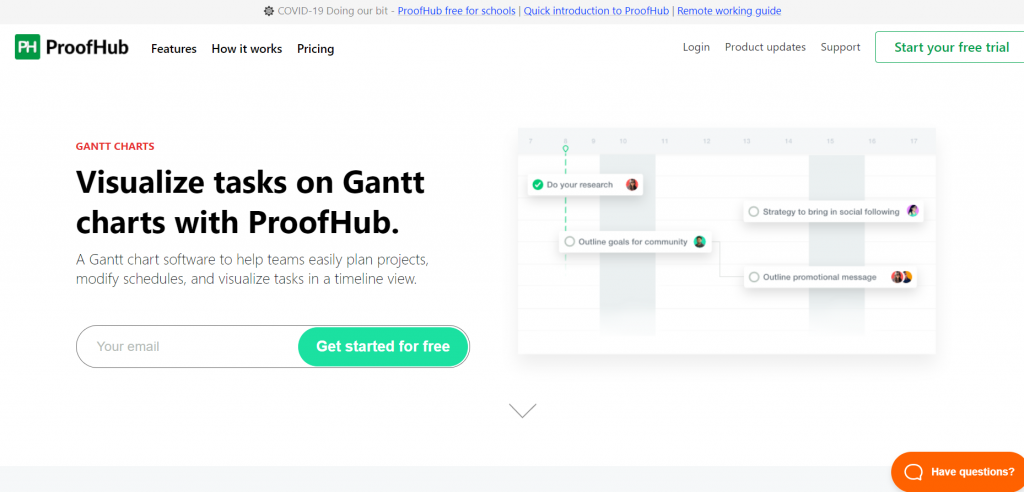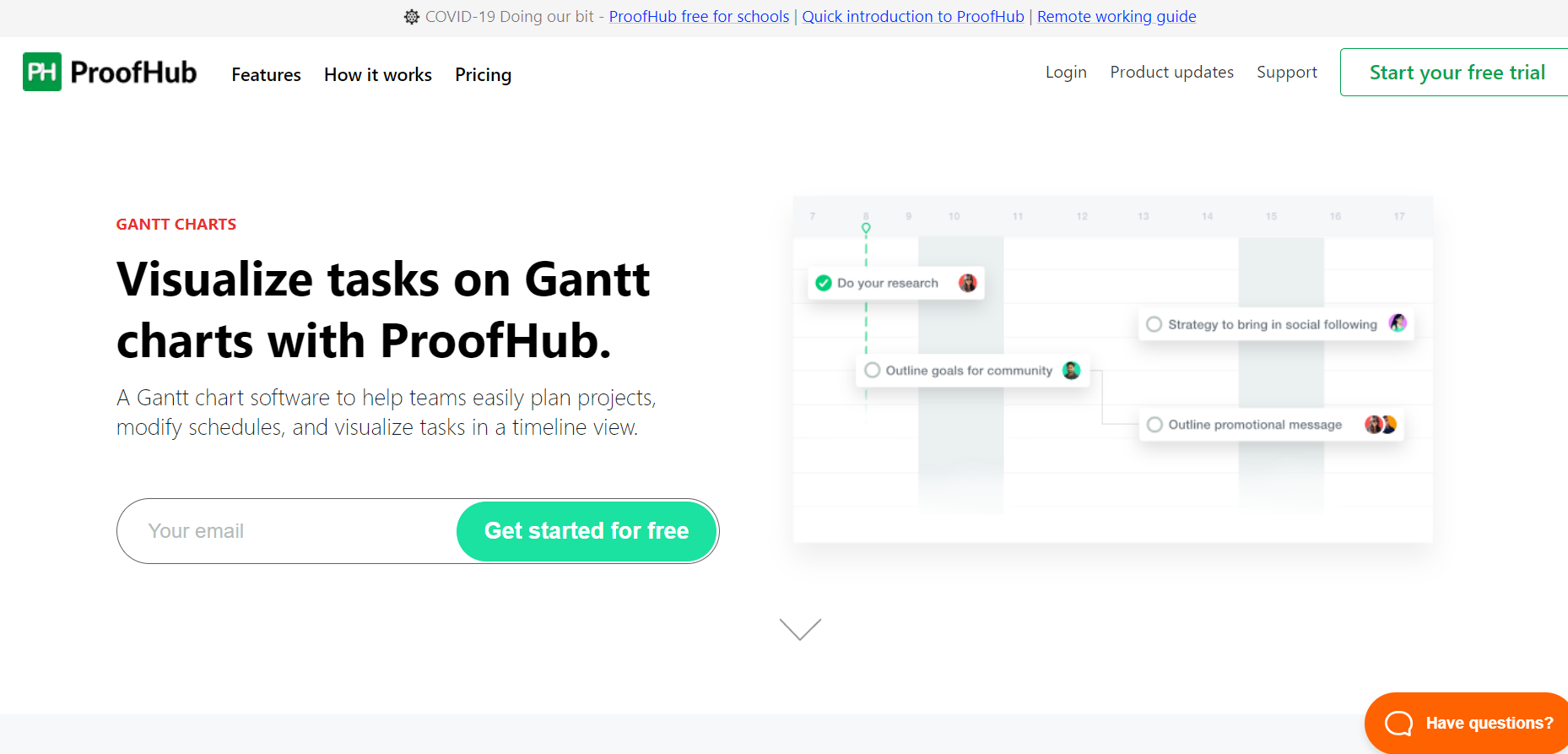 ProofHub is a web-based all-in-one project management and online collaboration tool that helps groups, companies, and freelancers manage, schedule, work, and communicate with clients and teams.
It is a SAAS-based stand-alone team management software, available on the web, iOS, and android. 
ProofHub comes with sufficient features to handle multiple remote teams of any size simultaneously and with the ability to handle any number of projects of various industries smoothly.
Project Management Features – 
To-Do's Milestones

File Sharing 

In-built Proofing Tool

 Privacy Setting

 Project Templates

 Recurring Tasks

 Reporting Custom Roles 

Gantt Charts

 Sub Tasks Notes

 Automatic Notifications

 Document Management

 Request Forms

 Multiple Timers

 Custom Reports

 Keyboard shortcuts 

In-built browser chat

Casper mode

Time tracking
Collaboration Features –
Dashboard Discussions

 Inbuilt Browser Chat/Group

 Chat Calendars/Timelines

 Mentions Announcements

 Quick Add Menu 
5.Replicon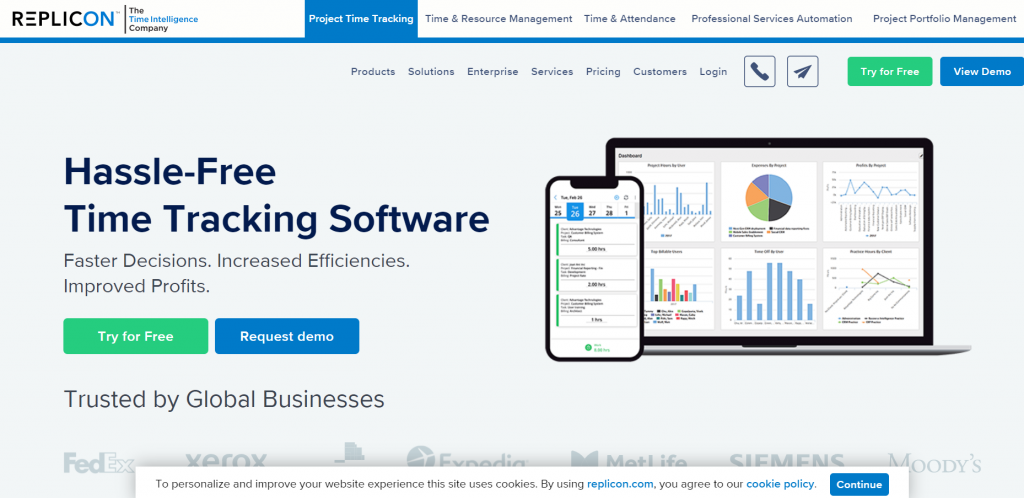 Replicon provides cloud time tracking applications using SaaS for automating employee time tracking, project time tracking, expense tracking, and resource scheduling( including timesheet and expense management software.
Whether you are looking to manage your workforce, keep your clients happy, or run your business efficiently, this team management software can partner with you to take your company forward.
Features:
Remote workforce

Compliance

Timesheet, timeoff, and punching

Visibility into work

Project, billing and costing

Shared services management
6.Basecamp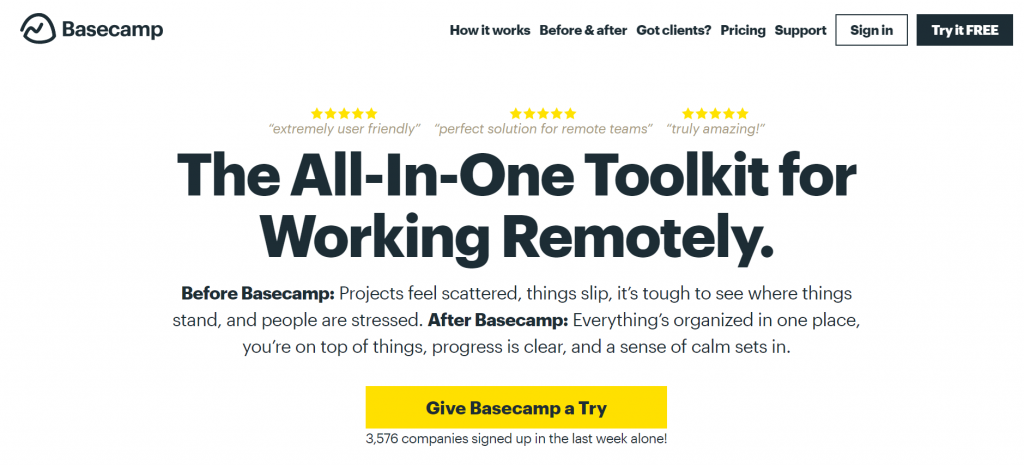 Basecamp is easy-to-use and takes 10 minutes to set up, considered among top team management software around the world. It makes project management easy while sharing with clients for quick feedback and updates.
Features:
Reporting on project performance

Separate dashboards for client collaboration

Email and desktop notifications

Projects with multiple users and tasks

In-app team collaboration and commenting

To-do lists to create tasks and assign them

Chat platform for real-time communication (Campfires and Pings) Basecamp supports group communication and private messaging.

Reports to know who's working on what and more.

Hill Charts to help track project progress. 
7. Notion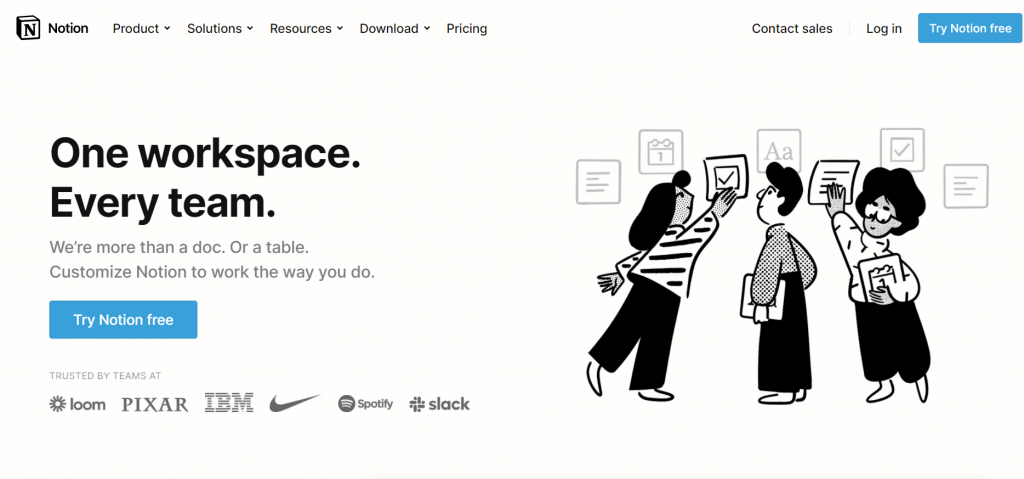 Notion is a note-taking/ project management software for teams with a need for a single application to plan, collaborate, write, and get organized. It offers notes creation, databases, kanban boards, wikis, calendars, and reminders.
Also, these benefits can be interconnected to create a system for project and task management, note-taking, data, and knowledge management ( which are its key offerings).
Notion is a multitasking tool that helps users schedule tasks, manage files, save documents, set reminders, keep agendas, and organize their work.
It offers three products:
Team Wiki

Projects & Tasks

Notes & Docs
Features-
Access Controls/Permissions

 Agile Methodologies

 Alerts/Notifications

 Budget Management

 Collaboration

Communication Tools

Create Subtasks

Customizable Dashboard

Document Archiving

 Document Assembly
8. Toggl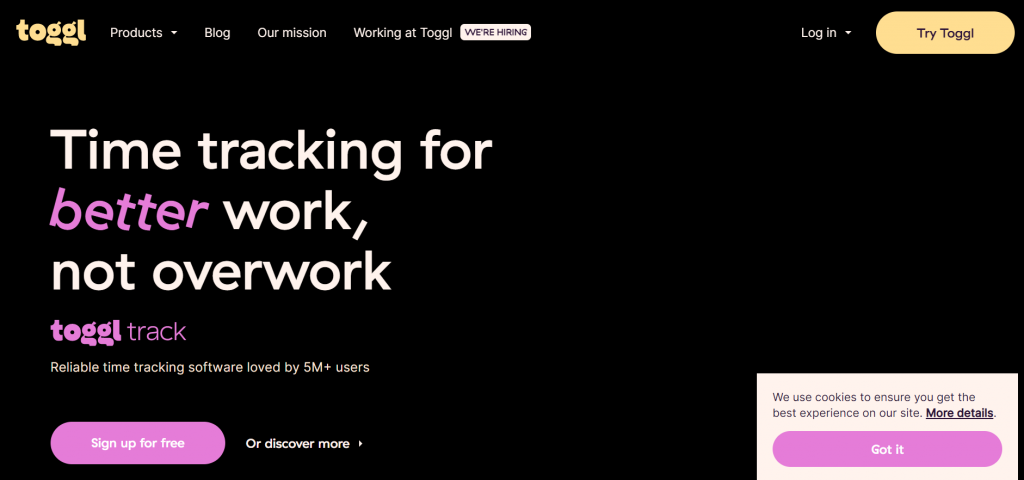 Toggl is a reliable team management software loved by 5m+ users  for simplicity for easy integration with other project management applications.
Toggl offers online time tracking and reporting services through the website, mobile, and desktop applications through an interactive task timer or manual entries.
Features-
Time tracking

Reporting

Project management

Easy integration

Unlimited projects and subprojects for accurate time tracking

Online & offline time tracking
Toggl integrates seamlessly with other team management applications like-  Trello, Scoro, and Asana.
9. Google Workspace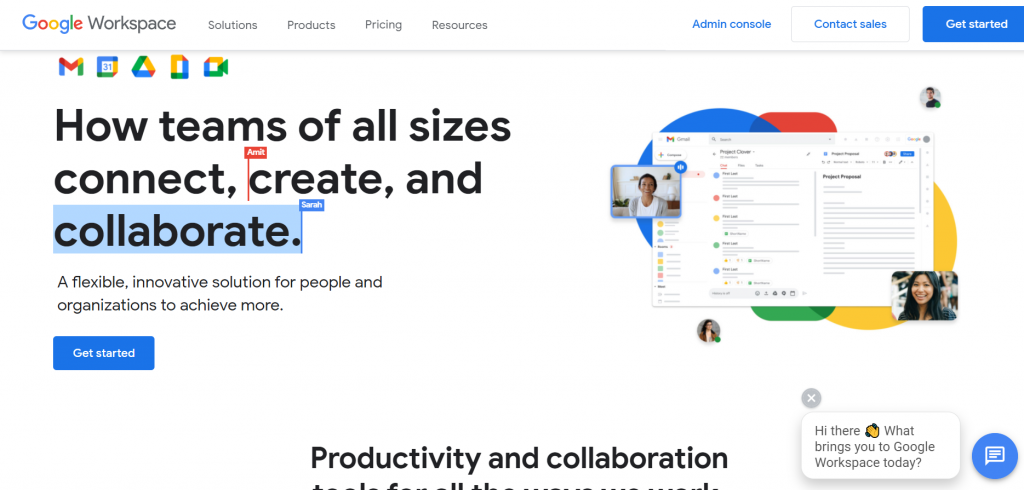 Google Workspace is an excellent team management software, was previously called Google Apps and later G Suite.   
It is a collection of cloud computing, productivity, and collaboration tools, software, and products developed and marketed by Google.
You'll get access to email, video chat, Docs, Sheets, Slides, and dozens of other team management features to keep your team productive and efficient.
Also, you will get in-depth analytics about work insights which you can use to distribute workloads, identify and address productivity issues, and more.
Features-
Cloud computing

Productivity

Collaboration

Emails

Analytics
10. Asana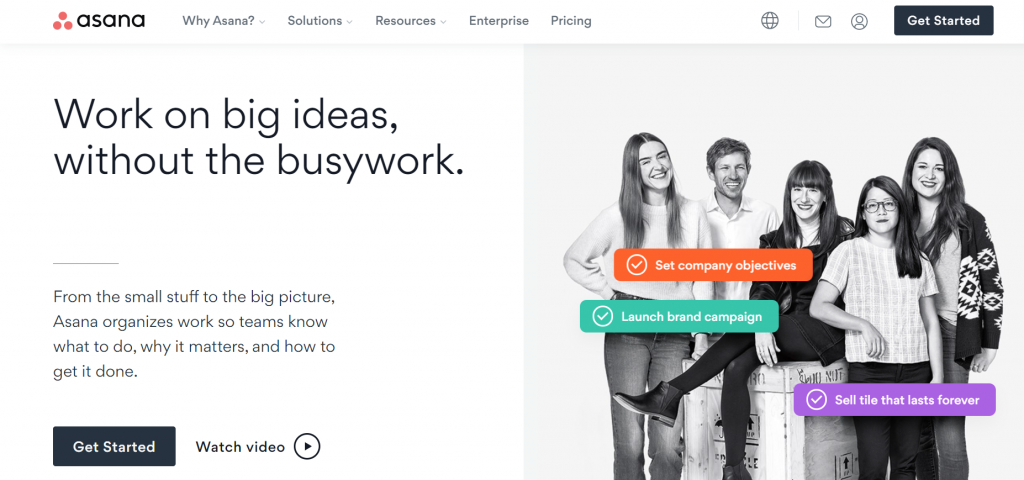 Asana is an ideal team management software for remote work as it simplifies your project needs in various categories. It has various scheduling, project management, and task management tools to streamline your productivity and keep team members on the same page.
It creates and assigns tasks, as well as communicates and manages priorities. Divide your projects into tasks and subtasks, split your team into subgroups, and use reporting to track activity over different periods of time.
Features-
Easy task assignment

Split teams as per project requirements

Easy tracking

Real-time insights

Create weekly sprints

Group conversations related to projects

Easy communication
11. Slack
Slack is an efficient team management software with collaboration and project management functionalities  for small businesses and large enterprises. It easily integrates with other tools and third-party apps such as Google Drive and Salesforce Chatter, and has built-in automatic reminders to keep you updated on tasks.
It allows easy communication with teammates over direct messages and private channels and is available on Windows, MacOS,  iOS,  Android.
You have dedicated spaces for separate needs, where you can collaborate for productive teamwork. Check off your to-do list and move your projects forward by bringing the right people, conversations, tools, and information you need together. 
Features-
Easy communication

File sharing

Separate channels

Project management

Remote team management
12. Hubstaff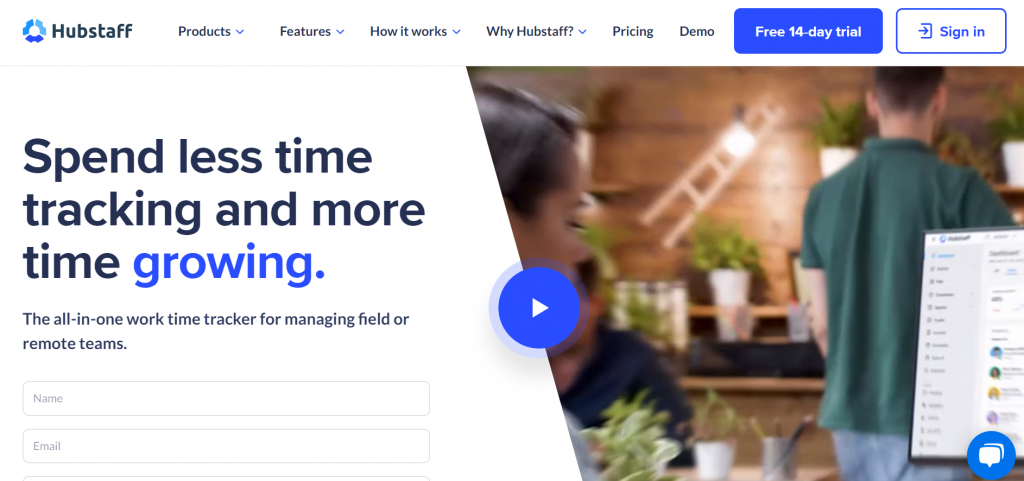 Hubstaff team management software is for teams of all sizes and comes with an in-built GPS time-tracking feature that tracks both transit and on-site time of employees. Hubstaff attempts to make team management as automated as possible.
The online timesheets allow you to keep a tab on individual employee hours, billable hours, and payments.
It is available on Chrome, Windows, macOS, iOS, and Android. 
Features:
Automatic and manual time tracking

Activity view with optional screenshot-taking

Customizable reports

Timesheets and payments

Easy integration with other apps
13. Loom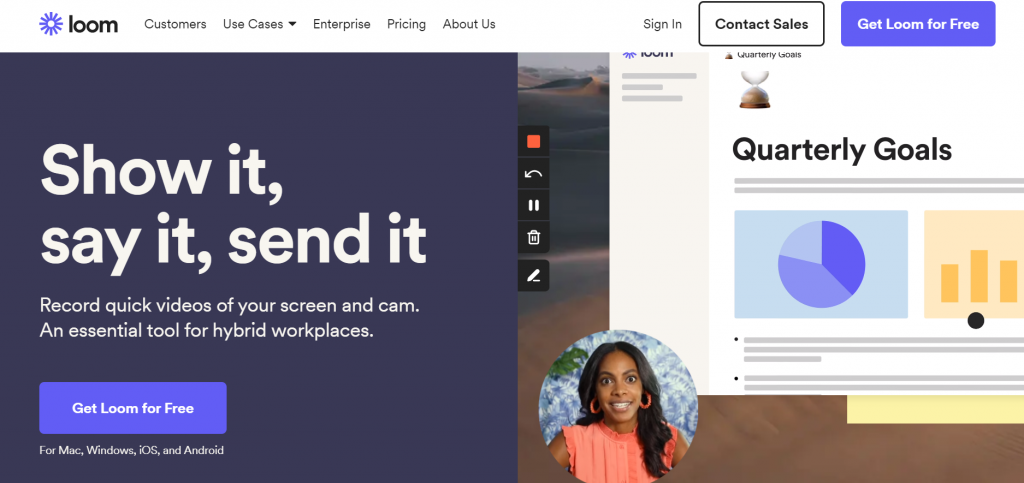 Loom team management software accelerates the speed of information sharing through effective communication with asynchronous video messaging. 
It's much easier to send a 2-minute video to someone where you show them an issue and talk about it rather than trying to describe a complex issue in words via email or text.
Loom lets you easily create videos from screen recordings, including voice audio which you can share (the recording ) with a copy/ pasted URL to anyone on your team.
It's quick, easy, and super satisfying to use, resulting in clear communication and less back-and-forth.
Furthermore, you can do live audio-visual recording, and those using the Loom Chrome extension have three recording options- the camera only, hybrid screen and camera, and screen only. The second option is great for virtual walkthroughs or demonstrating a software suite or app.
Features–
Admin control Gain 

Company-level insights and control with Analytics

 Private Content

SCIM

Centralized User Management.

Integrations with your team stacks like- Asana, JIRA, Salesforce, Figma, and more.

User interface
14. Trello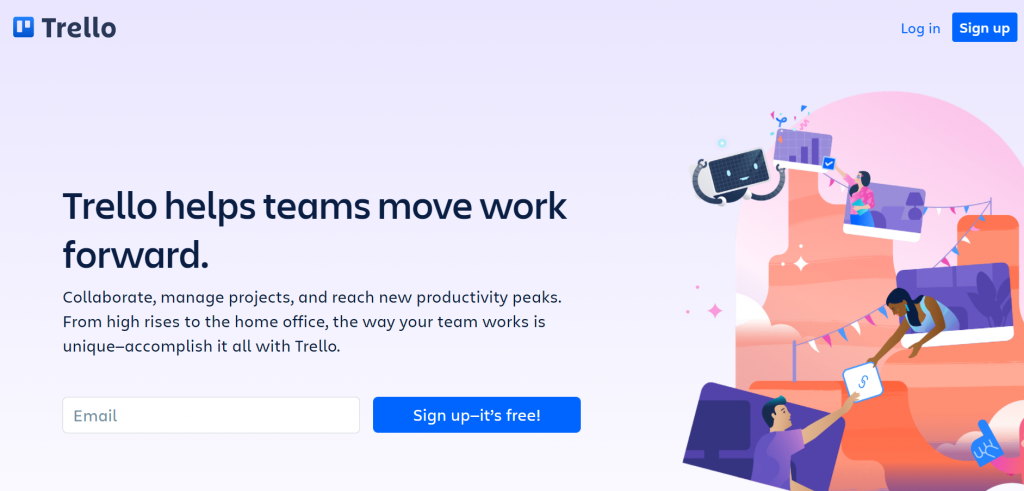 Trello is one of the best team management software, thanks to its intuitive card-based organizational system. It allows convenient management of tasks for sharing files, organizing data, communication, and collaboration with other team members on projects and tasks.
The platform allows users to create a separate board for each project and then add lists and cards to manage the tasks of a project. You can assign cards, which represent tasks to specific members of the team.
Tasks are highlighted under color with the name of a specific team member, open a card to uncover checklists, due dates, attachments, conversations, and more. 
Features-
Collaborate with remote team via the cloud

Use the drag and drop functionality to move tasks around

Color code boards to differentiate between tasks.

Assign tasks, due dates, and even add comments.

Integrate third-party apps

Real-time tracking

Sync your Trello boards across all devices

File and document sharing.

Invite people to join the project.
15. Zoho Workplace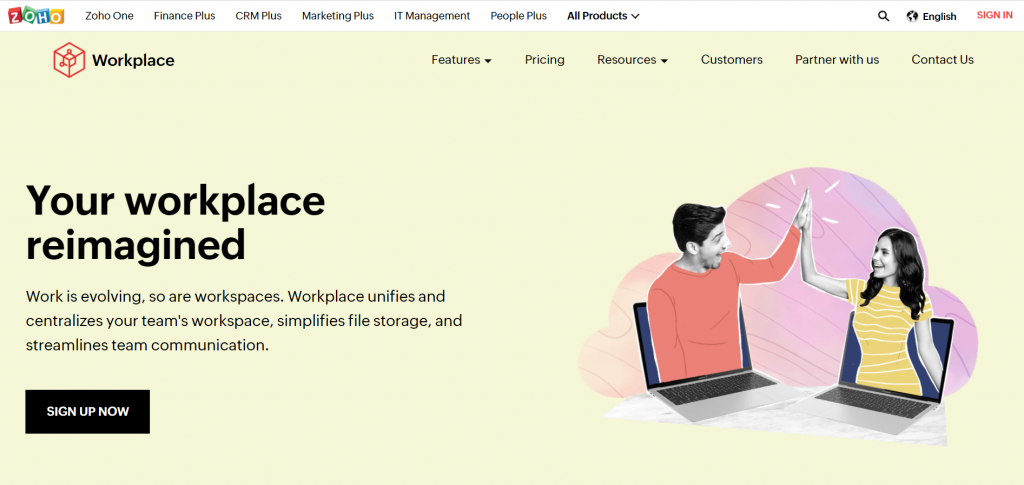 Zoho workplace team management software provides all the tools you  need to create, collaborate, and communicate with your teams, in one integrated suite of apps such as CRM, Finance, and Recruit to manage almost every aspect in one system.
Features-
One place to create and save all your work, upload from email or your desktop, and share

Get the best of both email and social in your inbox

Manage files in the cloud from your phone or tablet

Upload documents

Organize projects

Communication with team members

In-depth reporting
16. GanttPRO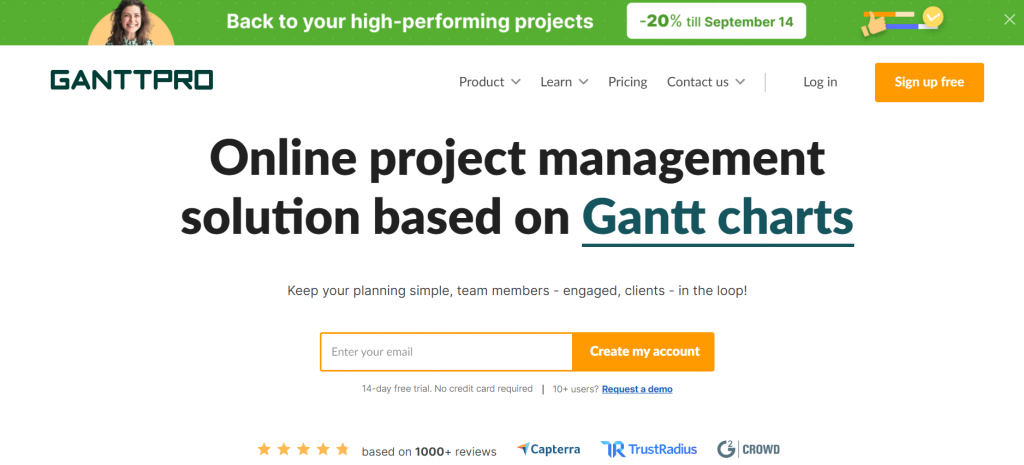 GanttPRO team management software is a project management software based on the Gantt chart approach, designed to provide task and deadline management and collaboration. 
The Gantt chart timeline gives a visualized picture of what is going on in a project at every moment and allows generating static and dynamic charts in seconds.
Also, you can export your chart to PNG, PDF, XML, or Excel and use other advanced features.
Features–
Task management

Plan views

Time management

Collaboration

Import & Export

Templates

Budgeting

Custom setting

Team & Resource management
Latest from EmpMonitor Blog

7 Considerations to Implement Work from Home Policy During the Pandemic

New Ways Of Working for Organizations in 2022
To Conclude
These are a few best team management software in the market right now, but always comb the marketplace before the final decision and match your requirements on the following criteria-
Build your team management tech stack carefully and deliberately.

Try Hybrid Software

Real magic happens when apps work in conjunctions.

Every team is unique, understand the needs and dynamics of your team, and then pick tools that best suit their needs.

No single

team management software

fulfills all your project requirements.
 Let us know in the comments section below which team management software are your top picks from the above-listed tools!