How can real time employee tracking software serves as a hidden gem to create a bias-free culture? Well! We have got you covered.
You must have experienced—when we meet someone, we frequently make snap judgments about them based on what we observe, such as their age, weight, and attractiveness. However, we might also assess them based on their socioeconomic position, place of study, and accent. Well, bias is an unconscious attitude that influences how we see and treat people. But it can make the company's environment unhealthy and questionable.
Talking about work culture, a leader must look at what actions can be termed as biased so they can create a culture of group involvement where everyone feels safe, respected, and entertained. So, do you know what makes the employees feel more secure and valuable? Well! An ethical approach can do wonders. 
And if you're wondering what exactly an ethical approach entails. The need for real time employee tracking software kicks in here to normalize employee monitoring and incorporates a bias-free work culture.
It measures every employee's performance, office activities, productivity, and overall work efficiency. But how? Continue reading to find out the answer.
But first, let us know more about real time employee tracking and how it ensures an unbiased work culture in your company.
How Can Real Time Employee Tracking Help You Create A Bias-Free Work Culture?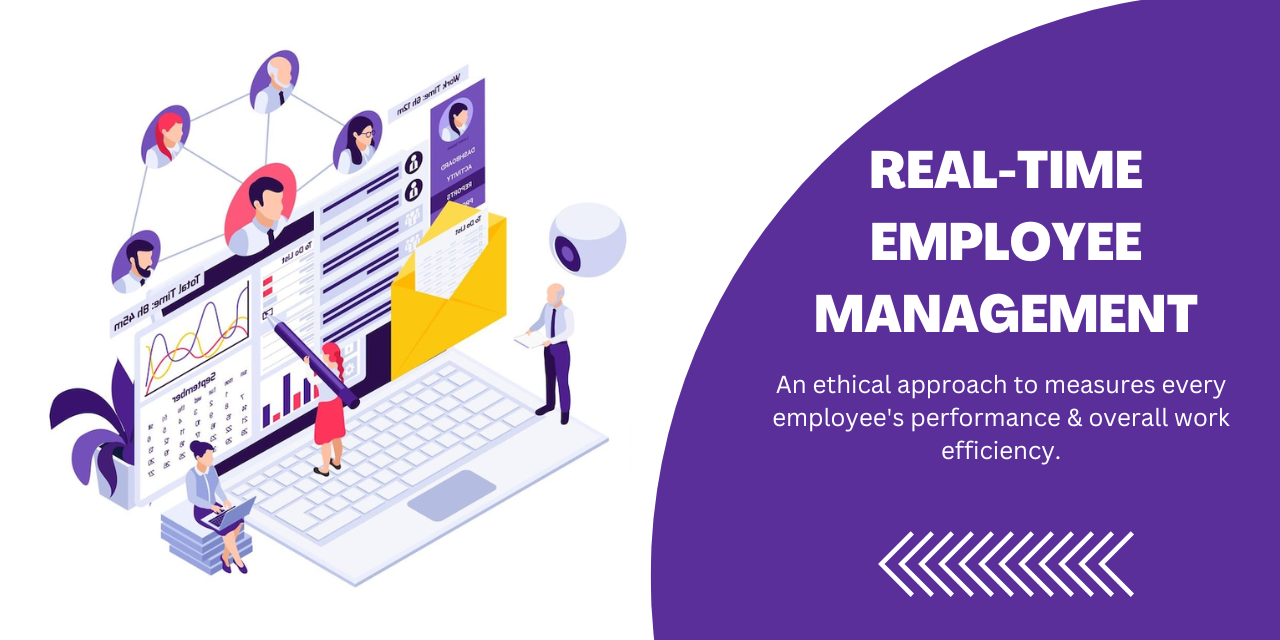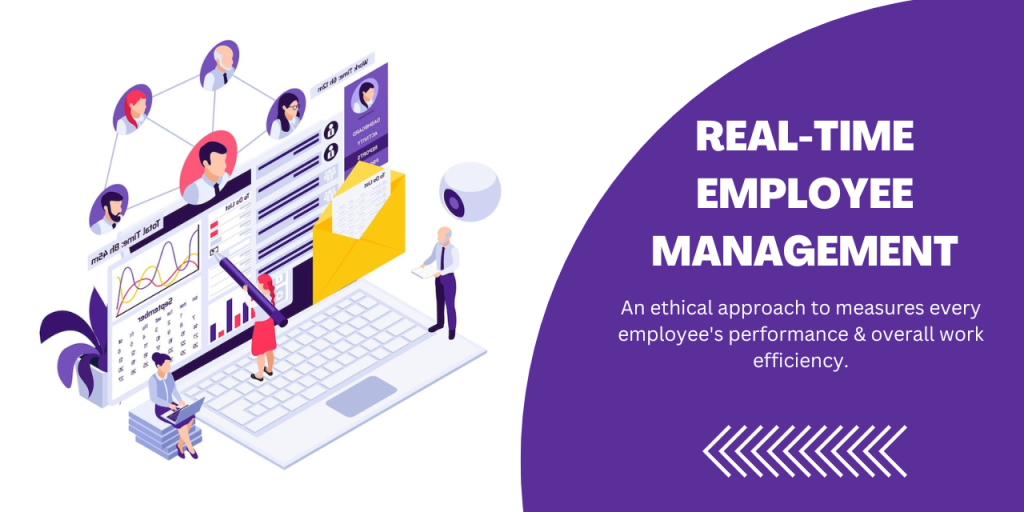 Suppose you assign tasks to your employees daily and want to keep track of the time spent on their work; it's inappropriate to peep in abruptly and pinpoint them now and then, right?
But on the contrary, it is vital to know what your employees are doing during working hours. And to do it ethically and professionally, there is multiple dedicated software to track employees' real time activities and the practice is termed real time employee tracking.
Let's dive in to know more about what real time monitoring is all about.
Workforce monitoring is a concept of measuring, maximizing, and improving workforce productivity inside a company for improved business outcomes.
Not only creating equality and fair surroundings in the organization, but real time employee tracking can also help managers and staff to record hours worked for billing, payroll, or operations using time tracking software. 
Isn't that something that we are all looking for?
Well, monitoring employees is nothing new. What hits the sack is—tracking employees with advanced workforce analytics without investing your crucial time just on measuring and analyzing outcomes of every head. Real time employee tracking is all about managing your workforce in an effective and smooth manner.
What if you employ a dedicated person who monitors the employees' activities? You can't entirely rely on their evaluation as perceptions and opinions can influence the decision and the other similar aspects discussed earlier.
Then how do have an unbiased report of employees? Need not worry! 
So, now that we know what real time employee tracking is, let's quickly look at its key features and how it can create a bias-free work culture.
A time tracking tool can help you keep a meticulous record of their work hours and guarantee that you only pay for the completed work. 

It enables you to monitor the performance of various contractors so you can assign the right individuals the correct jobs.

The real time employee tracking system can help you identify cultural sensitivities by listening to voice tone and past inputs. Additionally, it can offer different strategies for handling difficult conversations with direct reports, team meetings, and conversations with customers.

It can record the time spent on tasks and is used to automate payroll or customer billing. And also give you information on how your business runs, such as which duties are taking the most time- and money-consuming for your employees, enabling you to manage project budgets.



With that said, Employee control has numerous vital benefits that increase productivity if done correctly and legally. But creating a bias-free workspace not only sums up with tracking employees' productive hours.
Let's cut the edge and know a few quick yet effective tips to own an unbiased work atmosphere!
Tips To Create A Bias-free Work Culture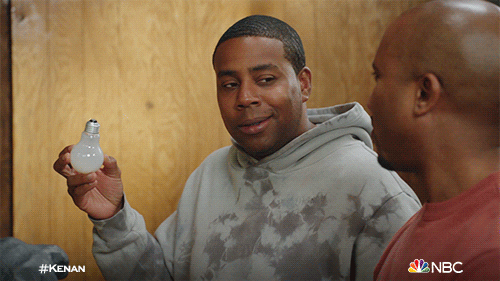 List the areas of your workplace (in your opinion) that suffer from biases by staff members and managers. Examine your hiring procedures and customer service guidelines. 

Before making decisions (such as hiring, promoting, etc.), clearly define the criteria to eliminate bias.

Hold yourself and those who make decisions accountable. Consider whether the requirements unintentionally exclude some deserving candidates for employment or promotion by carefully reviewing the requirements.

To learn the truth about every step of the hiring process—from pre-screening resumes to hiring to promotion to career opportunities. Through remuneration and engagement and development to the performance management process—conduct a confidential employee survey.

Reward staff members for participating in affinity groups and enhance diversity to bring out the best in the workplace culture.

Be open and transparent about how well your goals are being met. A powerful real time employee tracking can help you here.
How EmpMonitor Can be Your Savior for Creating a Bias-Free Work Culture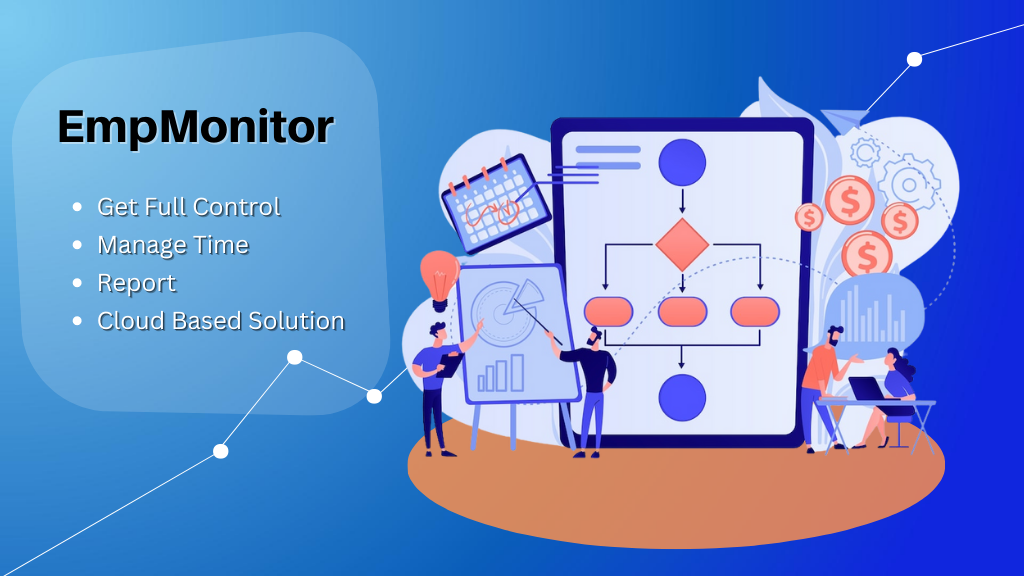 Empmonitor is a cloud-based employee real time tracking software that keeps an eye on and tracks your workers using any Windows, Mac, or Linux computer. So that you won't have to question whether there are any illegal restrictions, it delineates the thin line between an employee's privacy and productivity.
After generating a checklist of the required features, you can gaze through the platform by visiting https://empmonitor.com/ and checking on the segments served by EmpMonitor. It includes various capabilities, including time monitoring, user logs, screenshots, reporting, productivity evaluation, and many more.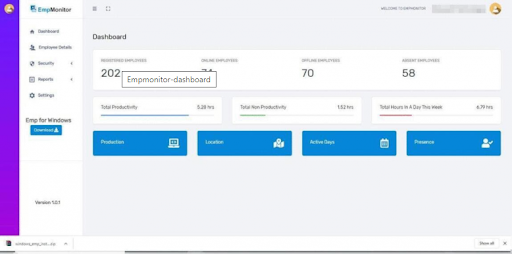 Once you install this program at your end, you can easily keep track of the websites and applications your staff members use and how much time they spend on office tasks and other unrelated activities.
When your staff turns on their computers, EmpMonitor begins automatically operating and records every action till the computers are shut off. Then, it gives you all the required information and creates thorough reports for each employee based on the parameters you pick.
Notable, the real time employee tracking software provides a detailed description of the total time spent while working— including office hours, active hours, productive hours, unproductive hours, idle hours, offline hours, and the overall productivity percentage. And this division of time spent can also be viewed by the particular employee and the managers accordingly.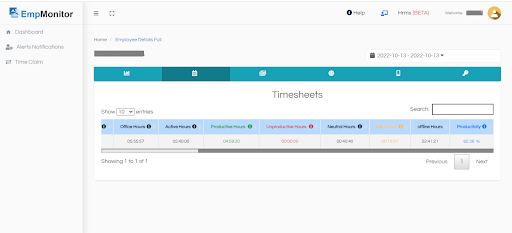 This is how EmpMonitor helps the management be entirely transparent and effectively take any required actions.
Apart from the time tracking, you can also check their real-time activities with the help of screenshots, a list of websites visited by the user, and many more. 
Not only tracking time, but the employee can also quickly check in and out from the system without manipulating the time from either end. Moreover, they can also apply for leaves and check for their monthly attendance.
And if all of these benefits can be extracted from a single junction, then it would be one of the best decisions to opt EmpMonitor to manage your workforce. 
To excel in your knowledge of employee tracking, you can refer to these blogs:
Top 8 Benefits of Automated Timekeeping For Employers & Employees
What Makes Remote Employee Tracker A Great Deed?
5 Best Employee Tracker Software For Improved Productivity

Final Words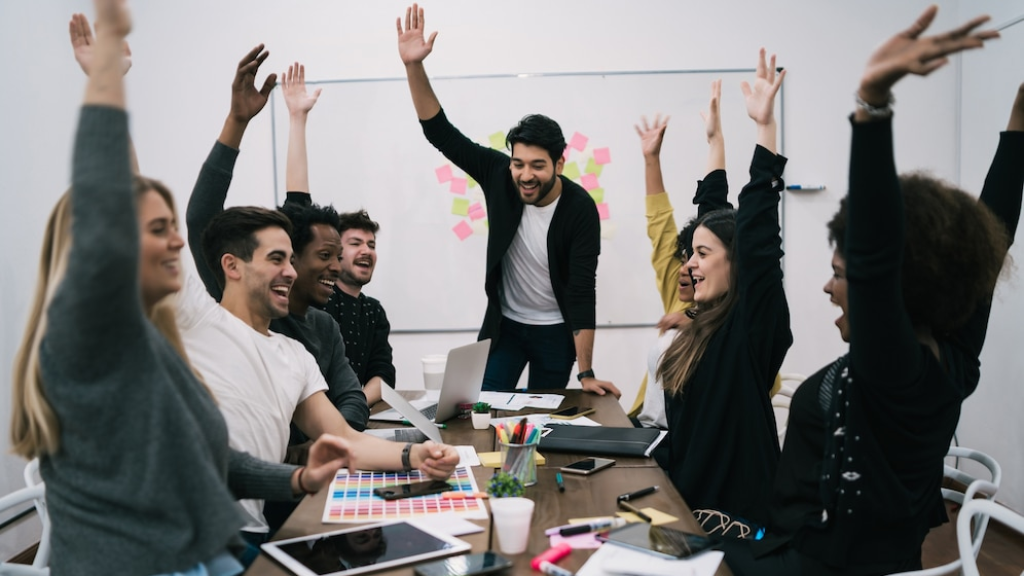 Real time employee tracking software enables businesses to act proactively before unfavorable situations arise. Although monitoring will not entirely resolve productivity problems, it will contribute to developing a more robust and dependable management system.
Then what to wait for? As you now have a handful of knowledge and resources to implement to create a bias-free workforce, grab the opportunity now to empower your tribe.