One of many practices of employee surveillance is monitoring keystrokes. The covid-19 pandemic acted as a catalyst for the firms to go remote work. However, almost 70% of firms begin using an employee monitoring tool to stay informed of their remote employees. And now, it is much easier to prevent unproductivity and malicious intent. 
An online statistic reveals a decline in unethical activity curve when the employee knows that their superior is tracking them.
In the present era, monitoring an employee is not just basic but crucial. We all are somehow familiar with the managers keeping an eye on the working pace of the team. All the same, bigger teams and firms track their employees by installing employee monitoring software on their PC.
Employee keystroke monitoring is a cost-effective method of avoiding any activity intended to harm the firm. With this software, you get robust reports on what the employee is typing. You can observe all the keyboard activity, even if they took a screenshot of something, it gets recorded! 
What Are Keystrokes?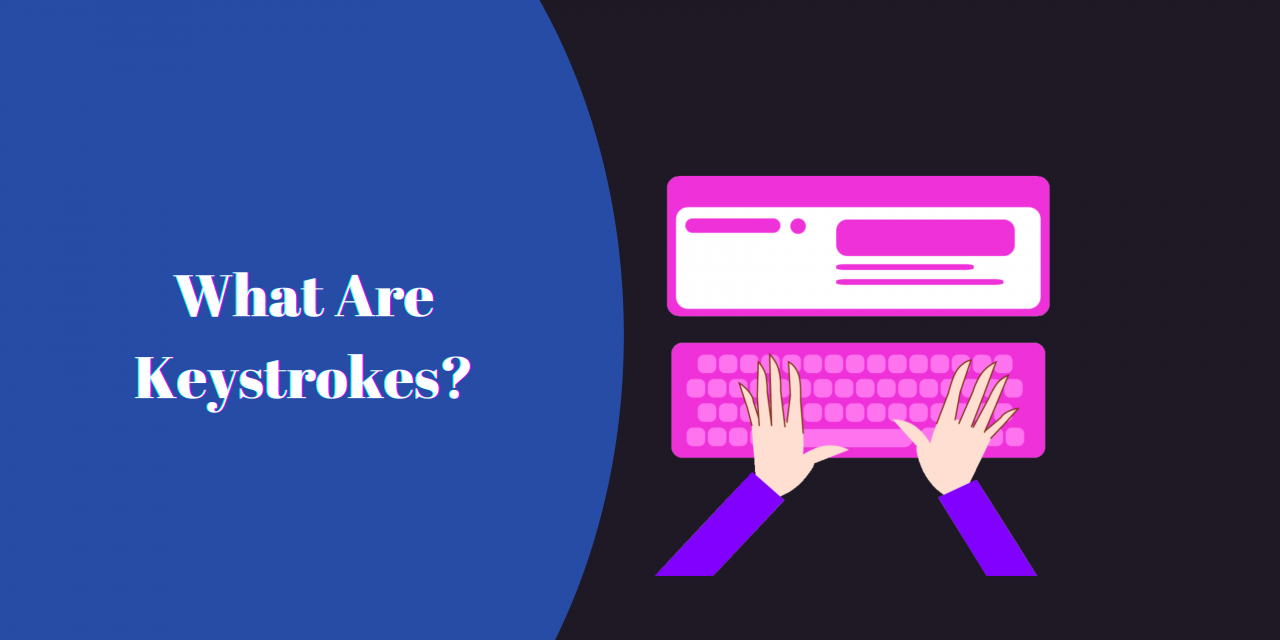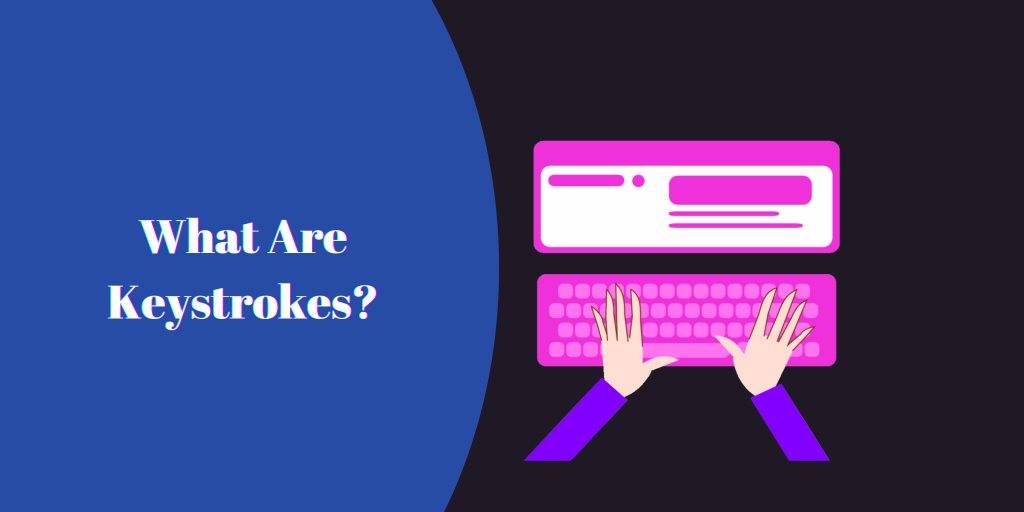 Keystrokes are nothing but keys that you press on your laptop or desktop keyboard. And Keystore monitoring is basically recording the data that has been typed. 
Keystroke recording includes everything! For instance typed passwords, emails, inbox chats, card details, copy-paste keys, and everything above and beyond! So, it is crucial for an employee to keep their personal work separated from the official systems.  
Several pc monitoring tools provide keyloggers. The technology of monitoring keystrokes is nothing more than a coded program. This program tracks, manages and records the keys typed by the user for calculating productivity and generating proof for legal issues. 
Positive Backup Of Keystroke Monitoring When Needed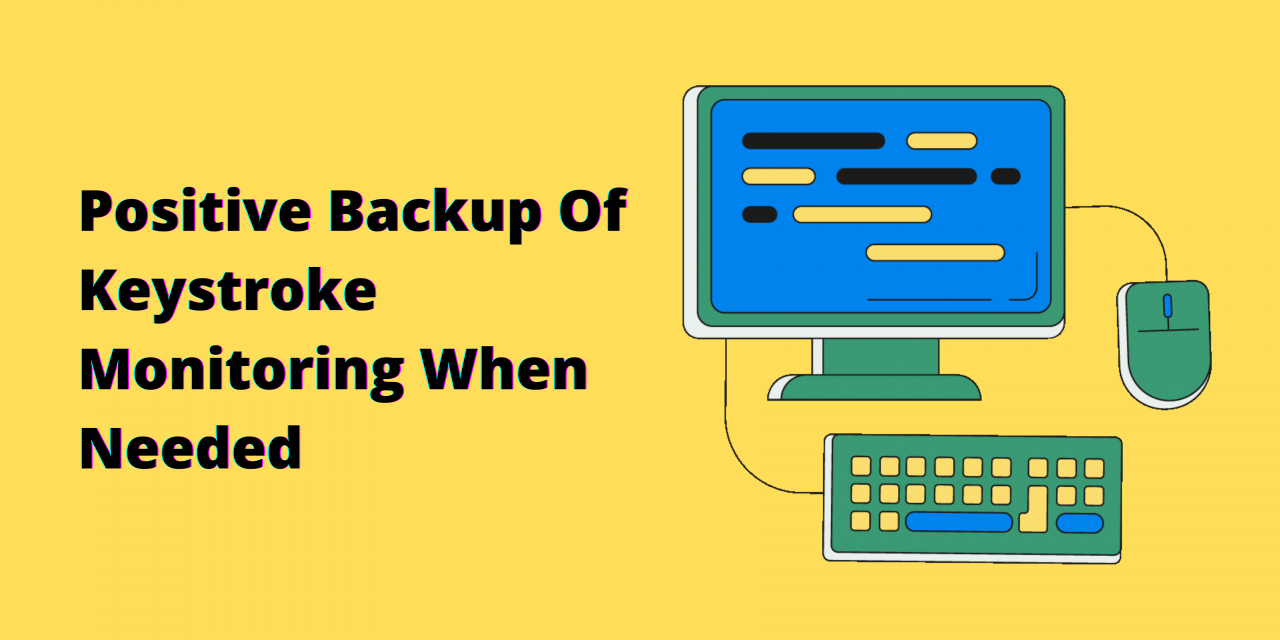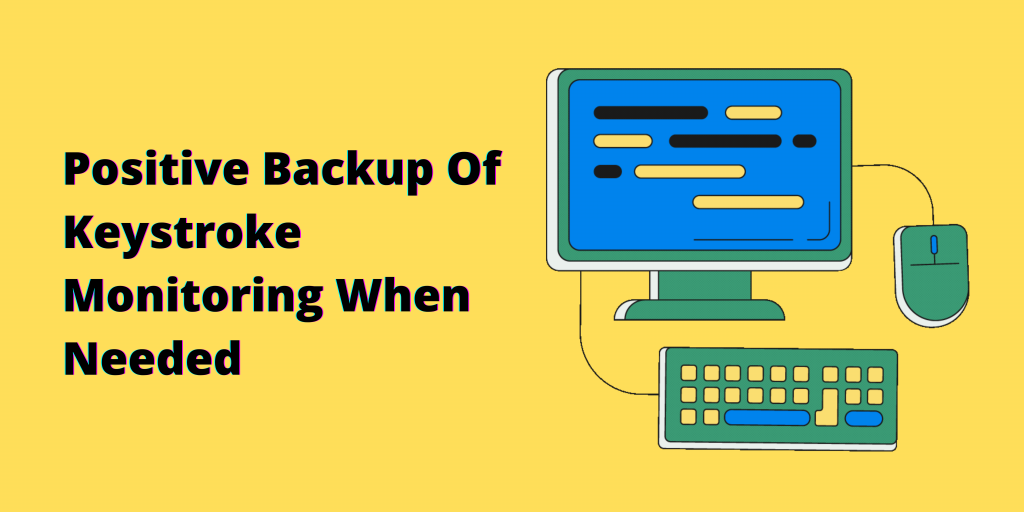 Do you know how recording keystrokes can help you get concrete proof in any legal matters? Keylogging technology is a trusted endpoint of your data security systems.
There are many monitoring software available in the market. But getting a trusted tool can count for better security. For example, EmpMonitor is software that enables you to secure every bit of the information that you find worth securing. 
With this tool, you get excellent monitoring advantages. Robust employee productivity reports, data protection, alerts, comprehensive HRMS dashboard, and so on! 
Additionally, Empmonitor has more than fifteen tools that ensure your employee productivity management and data security. Along with tracking keystrokes, you get periodic screenshots, user screen recordings, clock in/out feature, user screen status (idol, online-offline, active), webcam shots, application, and website tracking, IP whitelisting, Timesheets, and much more. 
Why EmpMonitor?
Empmonitor ensures that you get a hold of the most comprehensive surveillance. That is why you get keystroke monitoring even in the cheapest plan. Also, you get a 15-day free trial, so that you can decide what features you need most and make an informed decision.
You can easily record and save the monitored data directly to cloud storage and view them in a customized time range. We don't have any storage limit. Instead, we have designed the software in such a way that it can be used for small to big firms. 
You only need to get hold of an internet-connected device to access the data. That is it! 
Now, you are all set to keep tabs on your employee's keystrokes activities.
You know you are in good hands when you get on board with EmpMonitor. Then what are you waiting for?
Join the family of 1000+ happy clients. Hop on with EmpMonitor!
Free Keystroke Monitoring Tools
Keylog tracking tools can either be a piece of software or hardware. There are many legitimate tools to consider.
When you are an individual and you do not have a bigger team to monitor. Then opting for a free keystroke monitoring tool seems like the best option. Many free keylogger tools are available in the market, but only a few are reliable. So, let us cut the chase and get to know them!
Here is a list of six kickass free tools to monitor keystrokes. 
Windows Keylogger
As the name suggests, this tool is by Windows and is available for free to record keystrokes. It can also manage to spy on the host computer. Windows keylogger records keyboard activities, internet browsings, application usage, and screenshots. Well, the screenshot is a paid feature in Windows Keylogger.
This tool is pretty easy to perform basic surveillance and get real-time reports on the keystroke activities. However, report delivery is only for paid users.
Refog Personal Monitor
Refog Personal Monitor is quite a better free keystrokes tracker that you can consider in 2022. Compared to other tools, it has an appealing interface and easy navigation. 
Along with keystroke monitoring, this tool can take screenshot monitoring, application usage, and internet browsing. You can find it more like the first tool we discussed with only one difference of attractive interface.
Kidlogger
It is another free keystrokes tracker software that deserves the limelight in 2022. This tool offers keylogging, internet browsings, file folder activity history, USB drive insertions, and screenshots. It also supports multiple OS platforms such as Windows, Linux, macOS, android, blackberry, and iOS.
Real Free Keylogger
It is a simple keystrokes tracking tool that was last updated in 2014, and it offers keypresses recording reports by providing a password so that only you can access them. Well, it also has a stealth mode, but it is a paid feature. 
Actual Keylogger
It is a keylogger tool that offers many comprehensive monitoring features that could make you go stunned. Actual Keylogger delivers screenshot monitoring, IP whitelisting, and monitoring of keystrokes. However, some of its features require you to buy a license.
Real PC Spy
Real PC Spy is a free tool that only provides a robust recording of keystrokes but without the convenience of stealth mode. So, if you are comfortable with the notification that Real PC Spy is running in the background, then it is a great tool one can possibly ask for.
Employee Keyboard Monitoring: Why It Is Important?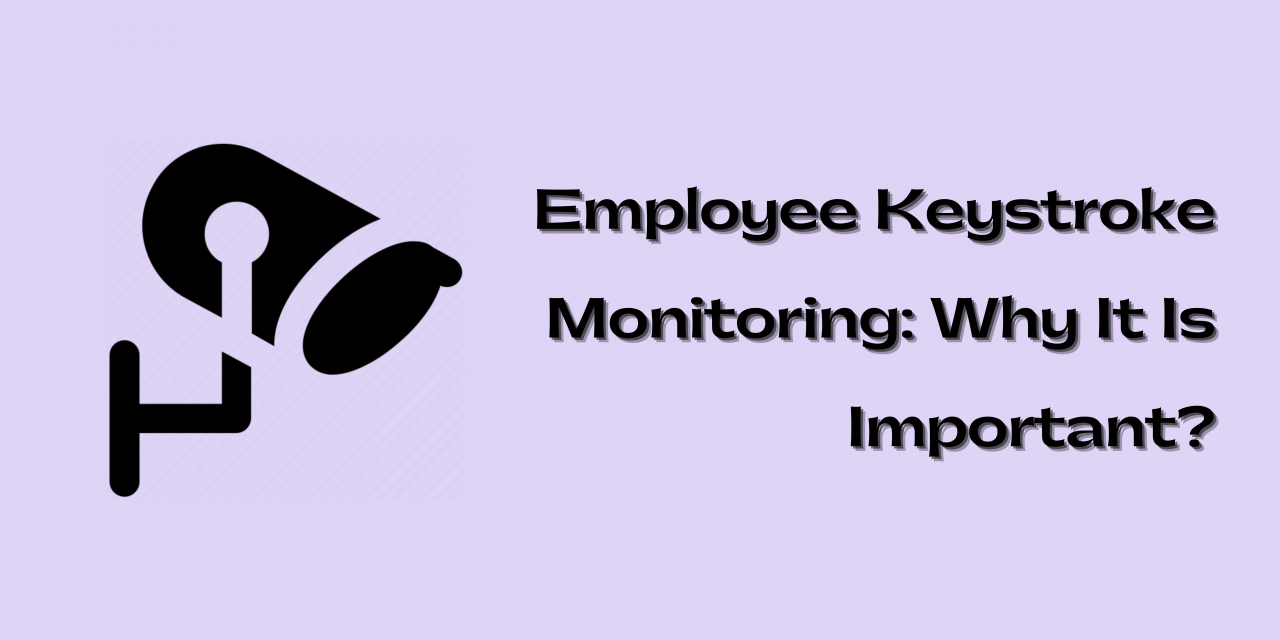 Tracking and recording keystrokes are valuable assets in times of need. There is a list of the following reasons; Why should you track your employee's keyboard activities?
Keystroke monitoring

gives you access to perform a security check-up on your employee keyboard activity.

 You can generate concrete proof from the recorded data of

keystrokes

in case of any legal affairs.

Track employee productivity via calculating their

keystrokes per hour

.

Map out your employee activity on the user screen via their keypresses.

Prevent frauds and internal data breaches.

Detect malicious intents if you suspect any data leaks.
How To Calculate Keystrokes Per Hour Manually?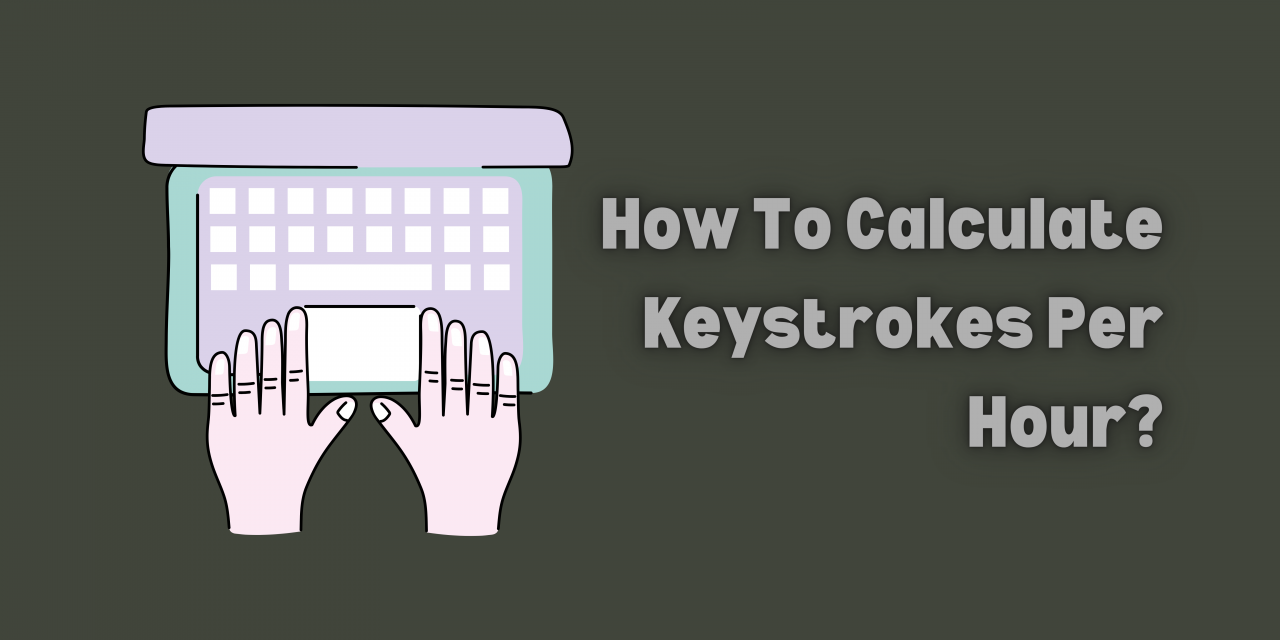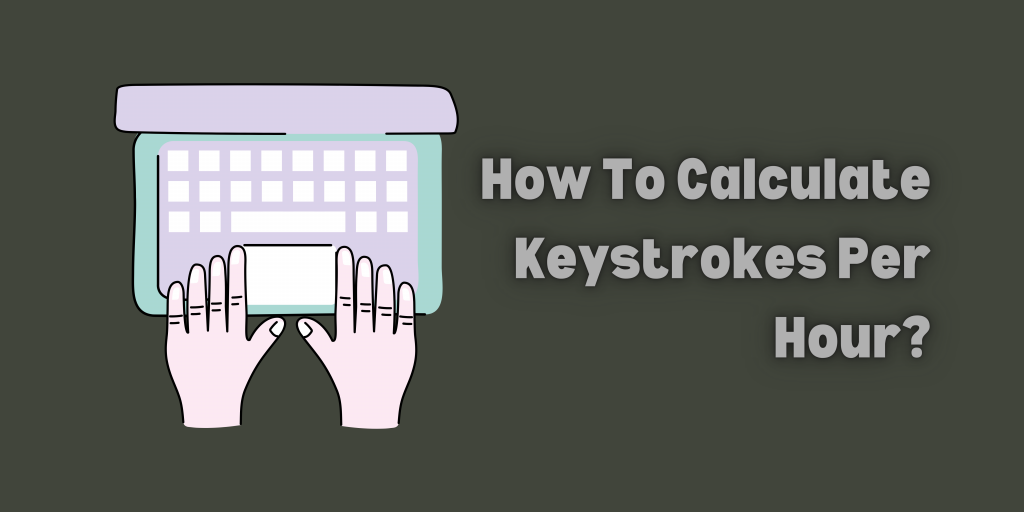 Do you wonder how fast you can type? Well! Most people opt for a paid tool to calculate their typing speeds. However, if you are short on funds, you can do it all by yourself! 
Anyways, do you know what keystrokes per hour calculations can reveal? Well! No need to answer! We have got this question covered for you. Have a look!
So, the keyboard typing speed tests mainly reveal- 
The number of

keystrokes

you made in an hour. 

How many errors were made during the typing, and 

How many adjustments have been performed to the written content? 
Some of the keystroke monitoring tools can perform all these three tasks automatically.
But, what to do when your software does not provide auto calculation services? 
Well! That is what we are going to discuss in this section. 
So, To calculate keystrokes per hour (KPH), you need to first calculate your WPM value. WPM stands for words per minute. 
Now, the words per minute value can be calculated via a web-based tool. Or, you can manually set a timer of one minute and write at a normal pace. So, after one minute, you get your count.
Now, you can multiply the WPM number you got by 300. For example, your WPM count is 20, and you multiply it by 300 (20*300), and you obtain your KPM result (6000 characters).
Let us understand this more thoroughly.
The CPM (characters per minute) computation is used to estimate the number of KPH values. The KPH rate is calculated by multiplying the CPM rate by 60. The number that appears shows your average number of keystrokes per hour. For example, you have written 200 characters in a minute, you can simply multiply it to 60 (200*60) and obtain your KPH value (12000 characters).

I know! The explanation given above was quite detailed. However, if you find it difficult to understand, then you can proceed with another easy method. 
To calculate the number of words typed, simply add together all of the entered items and divide by five. If you type 100 characters in 1 minute, your net wpm typing speed is (100 characters / 5) / 1 minute = 20 WPM. 
Keystrokes basically mean characters you type. So, to calculate keystrokes per hour, you can reverse the equation.
Note:
Note that the KPM number is merely an estimate because how quickly you type per hour is determined by a variety of factors, including how fatigued you are, whether you are familiar with the material you are typing, and the length of the words. To achieve the most accurate KPH number, perform numerous KPH tests and average the results.
Conclusion
So now you know almost everything about keystrokes: their calculation and monitoring. We have tried our best to include all the sufficient details that might concern you. If you have any queries, then hit the comment button and let us know! 
Until then, Get yourself the convenience of the ultimate employee monitoring through EmpMonitor
Also Read