Are you here for some fun Halloween Team Bonding Games? Well Before that, the skeleton over there wanted to ask for your attention, but he didn't have the guts, so here I am.
I hope I didn't scare the crap out of you. Well, I am pretty sure- what's more, spookier for you might be the fact of how quickly 2022 is moving. With that being said, offices are still working virtually, cutting the excitement of being present physically. The Halloween celebration this year will be precisely the same as they were last year, but don't let working virtually- hinder you from enjoying Halloween.
That, my friend- is why I am here. You know the drill. I am back to give you a spine-chilling experience with a fun-filled blog yet again to make your workplace mood light. NO. This time- there's a horror twist. It's not just about having fun but also about making your workplace shiver with all the fun spooky games.
In case you missed my previous year's blog- where I shared a few Halloween team bonding games for a fun work party. Hop into this blog as it's no less than one hell spooky ride. 
07 TERRIFIC VIRTUAL HALLOWEEN TEAM BUILDING ACTIVITIES FOR A FUN WORK PARTY
So, back to square one. Take a look at these delightful options listed below if you're in charge of organizing the company Halloween party this year. But before that, let's understand what makes a great Halloween game.
What Makes a Great Halloween Game?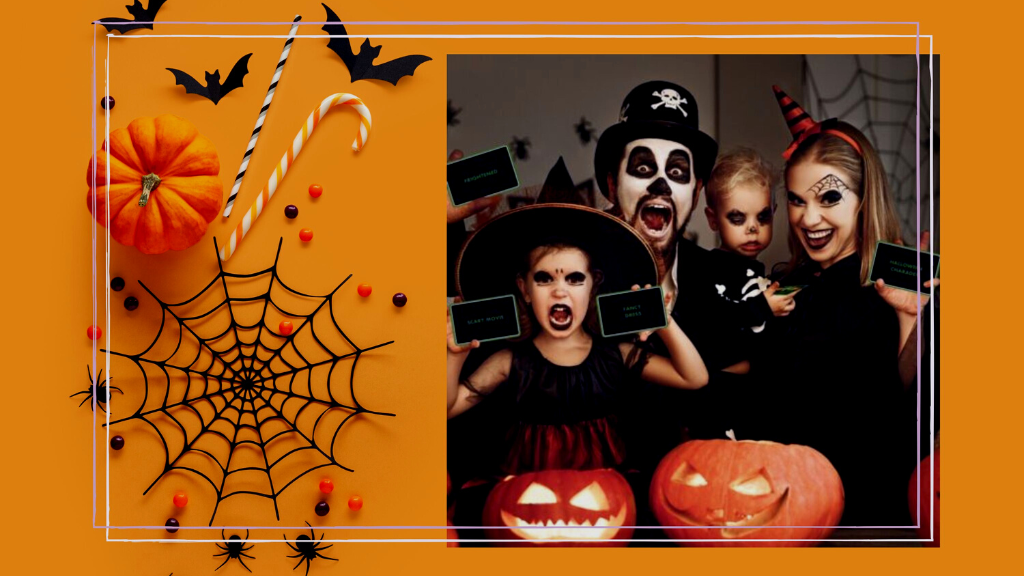 Halloween is, no doubt, one of the best and most unique holidays celebrated by people of all ages all around the world. Therefore, there should be no stone left unturned to make your employees feel a bit goofy, scared, and fun with the best Halloween virtual games for work.
And if you ask what makes a great Halloween game. It has to be something that can give the coolest Halloween experience. It should incorporate the season's hallmarks, such as the game setting, characters, and gameplay. And on this blog, you will experience the season's festivities in your own unique style. Let's start with the two key "ingredients" for Halloween team bonding games that set them apart: the characters and the situations.
Creepy Games
Turn on a scary movie and analyze if it can deliver enough heart-pounding suspense and a thrilling experience. Well! I bet nothing can give the best horror flicks and endorphin rush that most Halloween team bonding games can give. And that's what each employee should experience and no doubt, employees are craving a terrifying fantasy that seems to be real, even for a minute. 
Therefore, we need games that "meet the bill." To make the game even more intriguing and creepy, we need bats, jack-o-lanterns, ghouls, phantoms, and other frightful stars.
Spooky Situations
If everyone is just standing about or floating around with their heads in the clouds, fidgeting, even the right people and the ideal venue won't be enough. To come up with the best Halloween virtual games for work can be a bit daunting task. Plus, planning out everything virtually is a task in itself. 
With that being said, even though we cannot gather everybody under the same roof, we can individually create a setup that can maintain the goofiness and spookiness in the atmosphere. However, a spooky setup is not possible in a virtual work model. But there's a solution to every problem. You can organize a game with the best dark and gloomy workplace setup to maintain the spookiness this festival wants, and meanwhile, you have the very first game on the list.
Celebrate At Work With These Halloween Team Bonding Games
Halloween has always been a pleasant time for coworkers to socialize and have fun at work. And- as you are already aware, any celebration boosts staff morale and makes employees feel more appreciated and driven at work. So, get ready to give the best experience ever to your employees with the best Halloween ideas for remote employees and let off some steam with the fun ride of the spookiest games.
Spooky Bingo Game-
No doubt, you are already aware that you should make your bingo game as spooky and exciting as possible as it is a unique Halloween game. But how can you make bingo night even more intense? Well! Of course, a wicked twist is all you need. Use haunted-style calls to stay in the Halloween ghastly mood. 
For instance, why not scream out "Boo" after being done with the line and "Haunted House" when there's a full house? This is a fantastic idea for making things more festive, and you could even find employees for failing to make the right Halloween call! How's that for a trick?
Ghost Hunt in a Haunted Villa-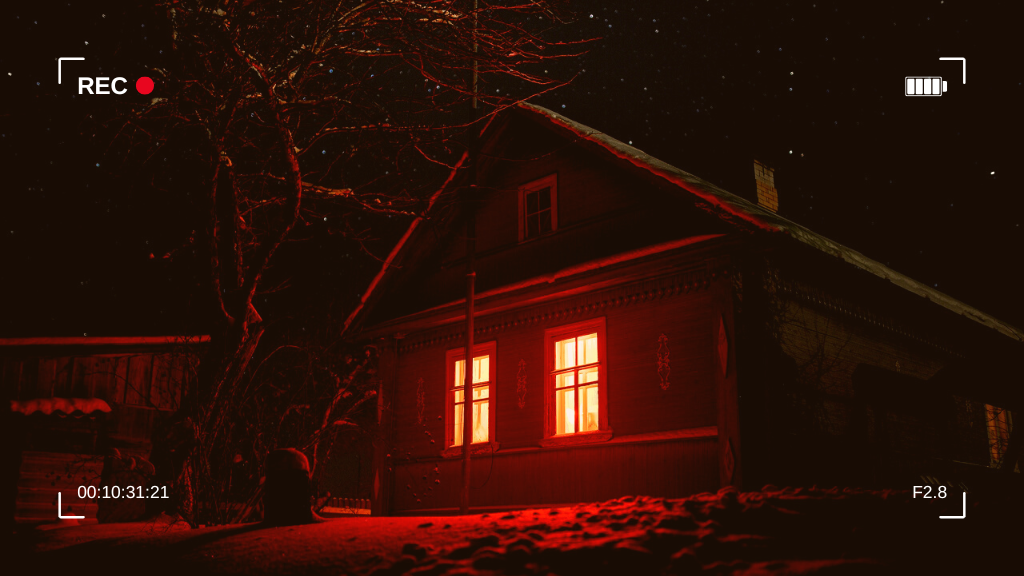 Well, okay. I agree, it's going to get out of hand. But come on, it's Halloween and it has to be nerve-wrenching. As the name says- Ghost Hunt in a Haunted Mansion is a virtual haunted house activity. 
This game needs a host that will guide teams on a Zoom tour of the renowned Winchester Mansion during the event. Teams must work together to collect clues, crack codes, and solve puzzles throughout this fun adventure. This event is a fun, collaborative Halloween team bonding games challenge that puts the team's intelligence and daring to the test.
Virtual pumpkin carving Contest-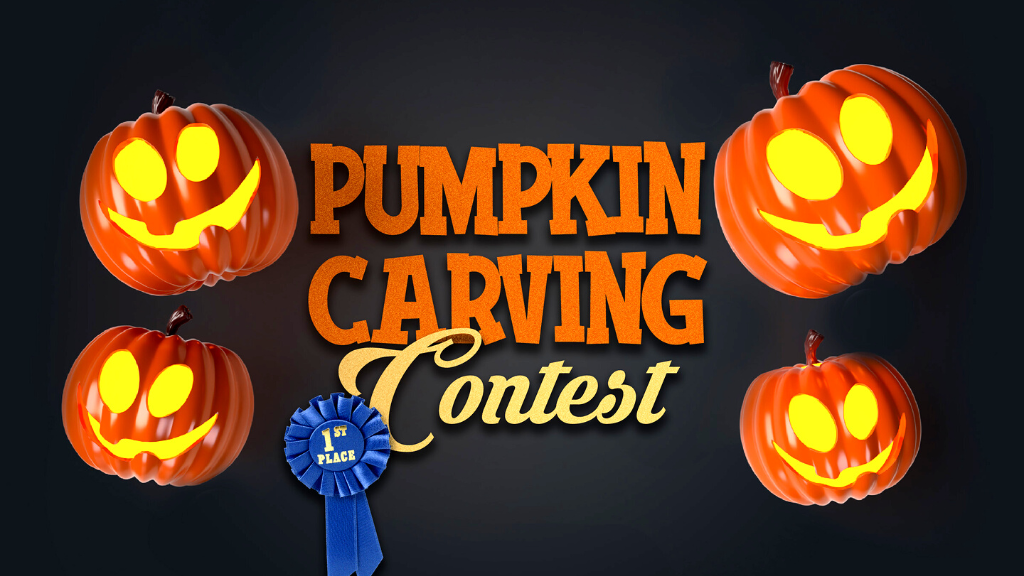 Let's all carve a pumpkin together! A terrifying Jack O' Lantern is the epitome of Halloween. So, come up with a challenge to make the best Jack-O-Lantern with a prize. Each member of your team carves a pumpkin, and you pick as a group which one is the most spooky.
To make the competition more fierce, you can alter a few game rules. For Instance- you can come up with a situation where employees cannot use any tools to carve and believe me this can turn out to be one of the best Halloween team bonding games. It is going to be extremely interesting to view how employees could make creativity come to life. Also, please give extra care to safety; if this is your team's first time practicing with this unique Halloween carving, tell them to go slowly.
Give team members the rest of the day off-
Let's just accept the fact that nothing can match the happiness of a day off. All employees would be on cloud nine if they get to log out early. It can turn out to be a great surprise, whether employees want to enjoy the rest of the day with their friends, whether they have children who wish to go trick or treating, or even those who just want to lay in bed. After all, it's completely fine to shift loads, slow down, and relish each other.
Create A Balance Between Fun & Productivity In The Workplace
Your employees can make the most out of the scary season in a variety of ways, regardless of the setting of your office. These engaging Halloween celebrations will inspire creativity and team spirit at your company, contributing to increased employee engagement.
However, you might have heard of work-life balance. But there's something called fun-productivity balance. While you are engaging your employees in Halloween team bonding games, there might be a chance that employees drift towards only fun- leading them to forget about their work.
In that case- EmpMonitor will be at your rescue. With features like Timesheet Management, Productivity Calculation, Comprehensive Reporting, Project Management, and many more- it can serve you a great deal. It, in fact, makes sure to present you with features that help you recognize hard-working employees. It ensures that the company meets the productivity parameters while letting employees have fun to the fullest.
To know more about EmpMonitor: dive straight into this video.
Also, check out our latest blogs:
05 Tips To Create Effective Company Goals That Inspire Employee Engagement
Employee Engagement is the New Trend You Need to Catch Up in 2023
Virtual Halloween Team Building Games Awaits You Inside If You Dare! 
Well! It is only worth it if things go both ways. Right? The amount of time your workers spend at work is horrifying. Therefore, they deserve to go somewhere where they will be engaged and recognized. Costumes, sweets, and other creepy crawlies are all good things that define Halloween! After all! Halloween isn't only for children. Right? So, make this an event that your employees will never forget.
Try one or more of these Halloween team bonding games at your office and I am sure you'll create a happy environment and plenty of good feelings. You could just end up with a more well-rounded, productive staff as a result!
So, have you ever celebrated Halloween at work? If so, what were the celebrations like? Please share your Halloween team building ideas in the comments section below.
Happy Halloween! 🎃👻