Company owners always talk about their employee's productivity & employee efficiency. No matter what industry you're looking for, the story remains the same.
Based on past employee efficiency and productivity, the employer determines whether or not an employee should be given a raise. 
You may be an employer or an employee, but this article will guide you to understand the difference between efficiency and productivity and on which you need to focus more.
Do you know the meaning of efficiency?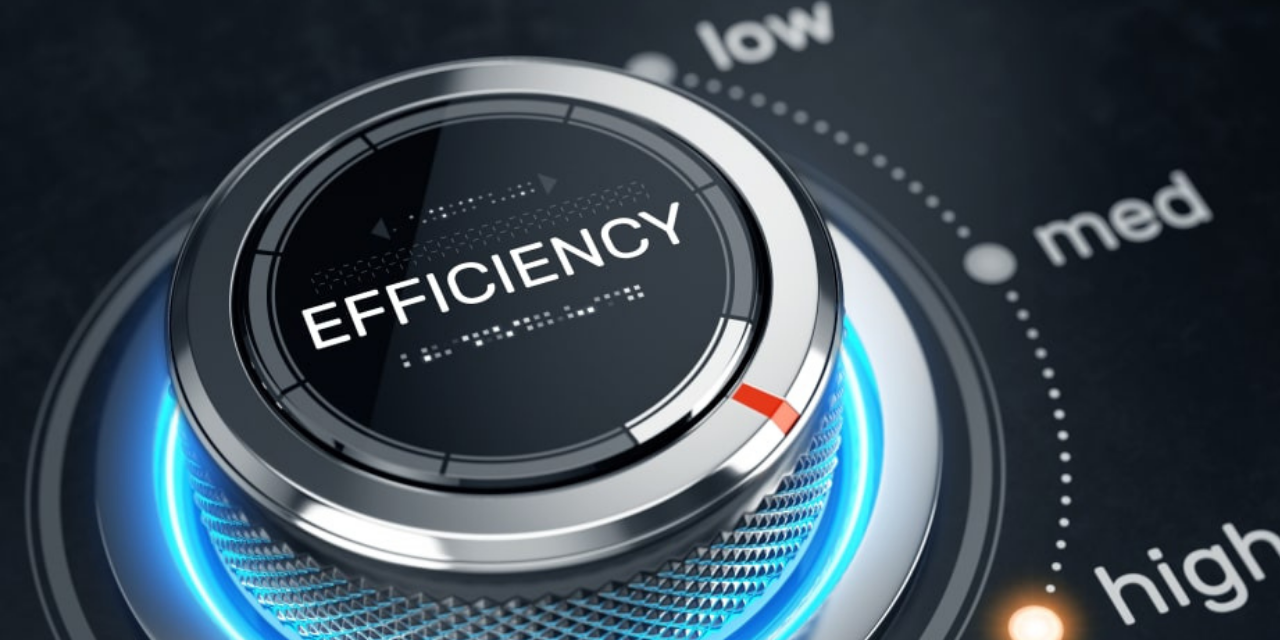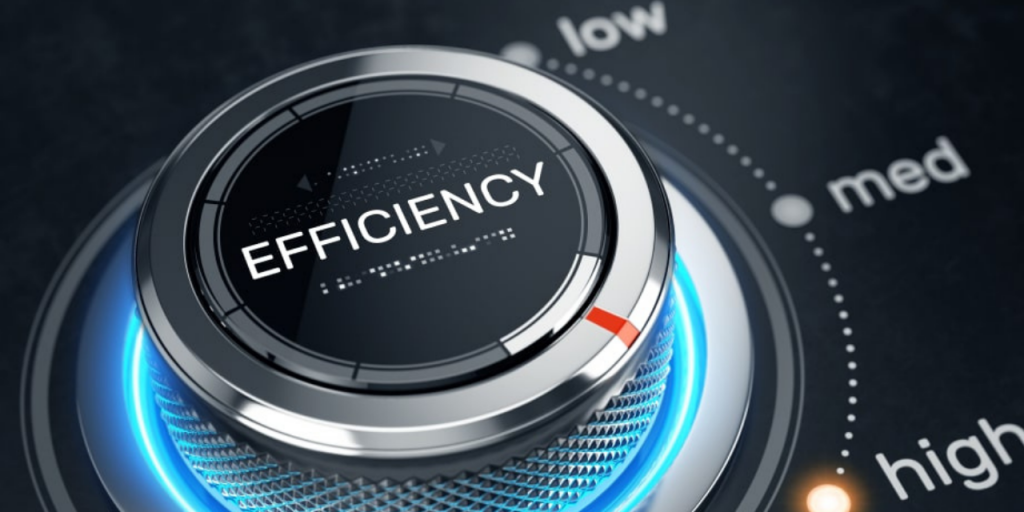 Efficiency is the ability to do things efficiently or a strategy to save time and effort.
It is the ratio of the total work you have completed or are in the process of doing to the overall supplies you have taken from the company at a given time.
An employee can not function just like a robot or machine. An employee runs neither with fuel nor with electricity. By any mode of energy, employee efficiency can not get charged up. Employees run on the combination of time and money, among other factors that can affect their mileage. Employees need to show their effectiveness for the company functionality & money.
Efficiency often comes in two forms, static efficiency, and dynamic efficiency.
Static efficiency–
Static efficiency relates to refining existing products, processes, or chances; making enhancements within existing conditions in the industry. 
Dynamic efficiency–
The industry concept of dynamic efficiency refers to the continuous development of new products, processes, and changes.
Depending on these two types, employee efficiency depends on which they have to work upon for improving companies' efficiencies in terms of profit.
What is the complete meaning of Productivity?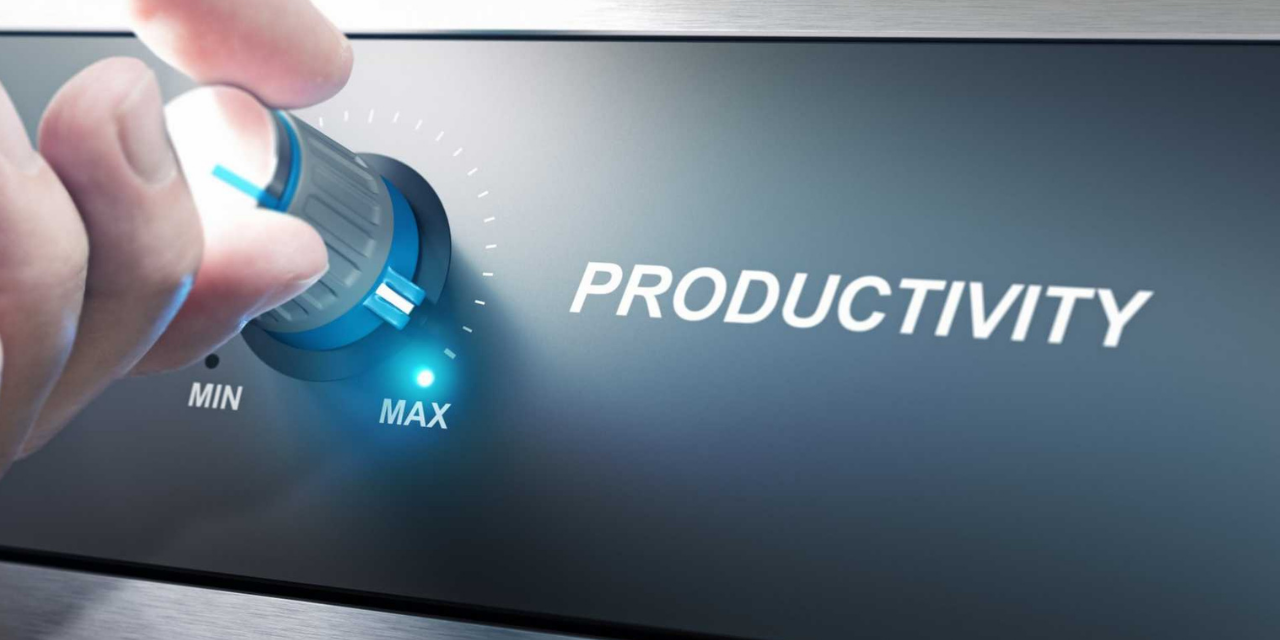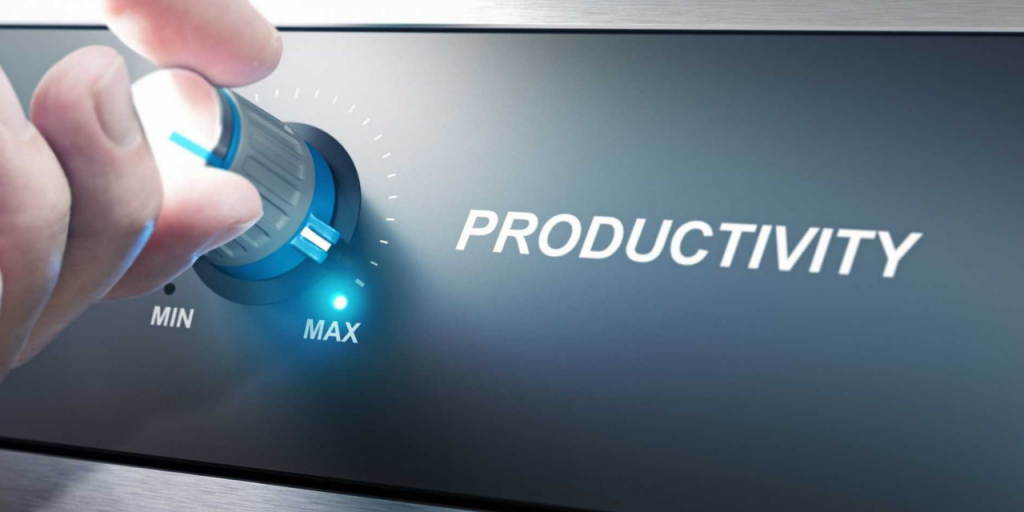 Productivity on the other hand can be explained as the quality of being productive. The word also explains the effectiveness of productive effort, especially in industries, as measured in terms of the rate of output per unit of input.
What is employee productivity like?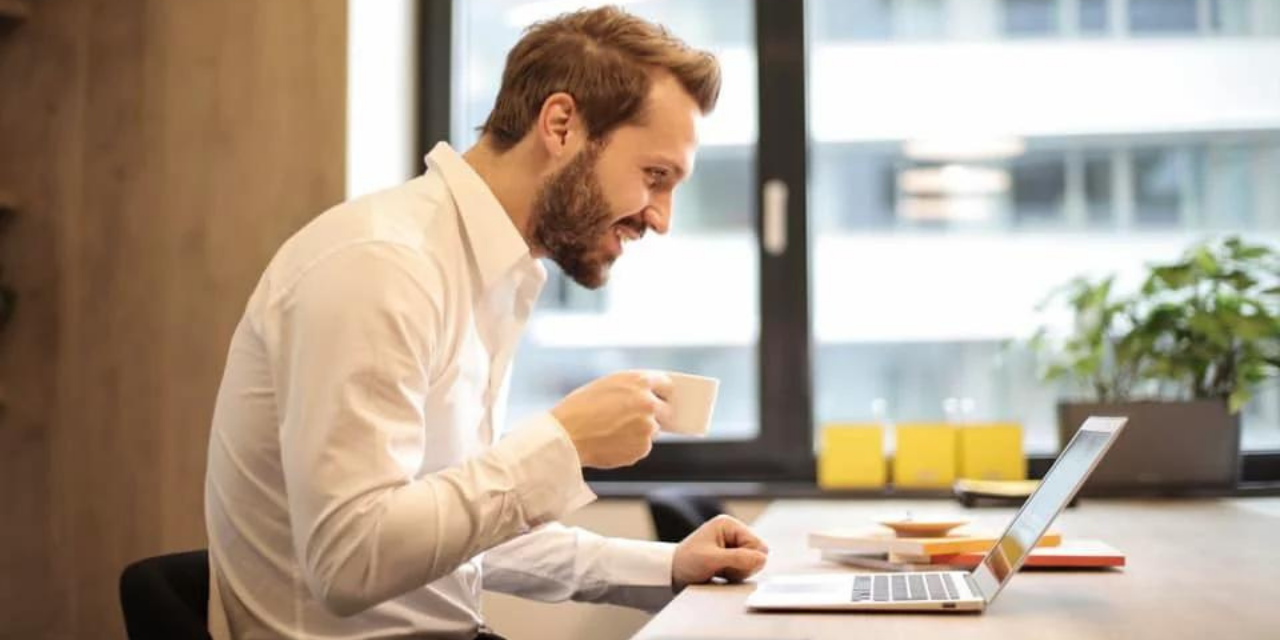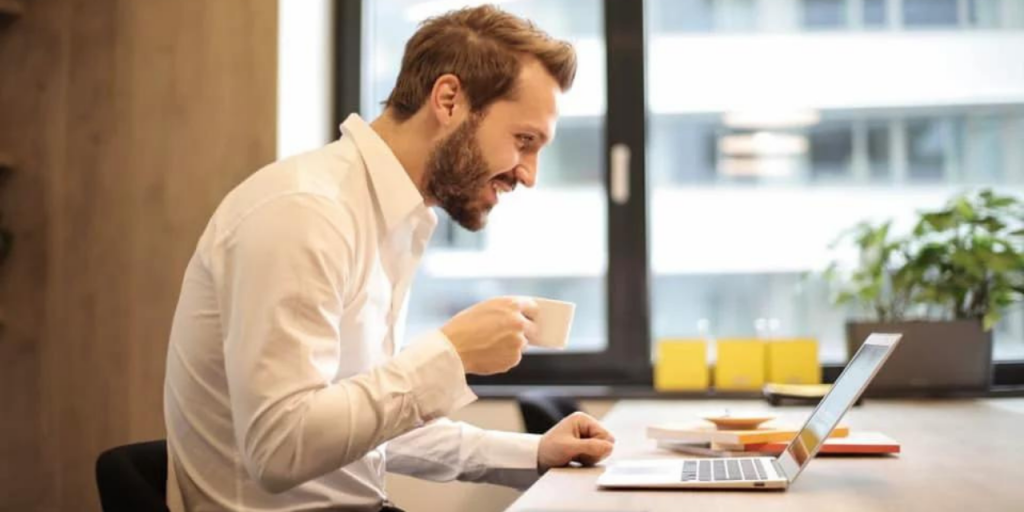 Every employee has a preset number of tasks he can complete per month, week, or day. In contrast to the output of factories, the output of people is rarely constant; one person may achieve more in the same period as another. 
For companies in situations like these, it makes more sense to value one employee over another, even when they provide different outputs in terms of efficiency.
What is the main difference between efficiency and productivity, and why is it important?
When we have gathered some knowledge about productivity and efficiency, it will be easier to distinguish between them when we have gathered some knowledge.
Efficiency or employee efficiency refers to how much effort and resources people put into their work. Productivity or employee productivity refers to how much work is completed over a set period.
Productivity is said to be proactive.

Efficiency is said to be reactive.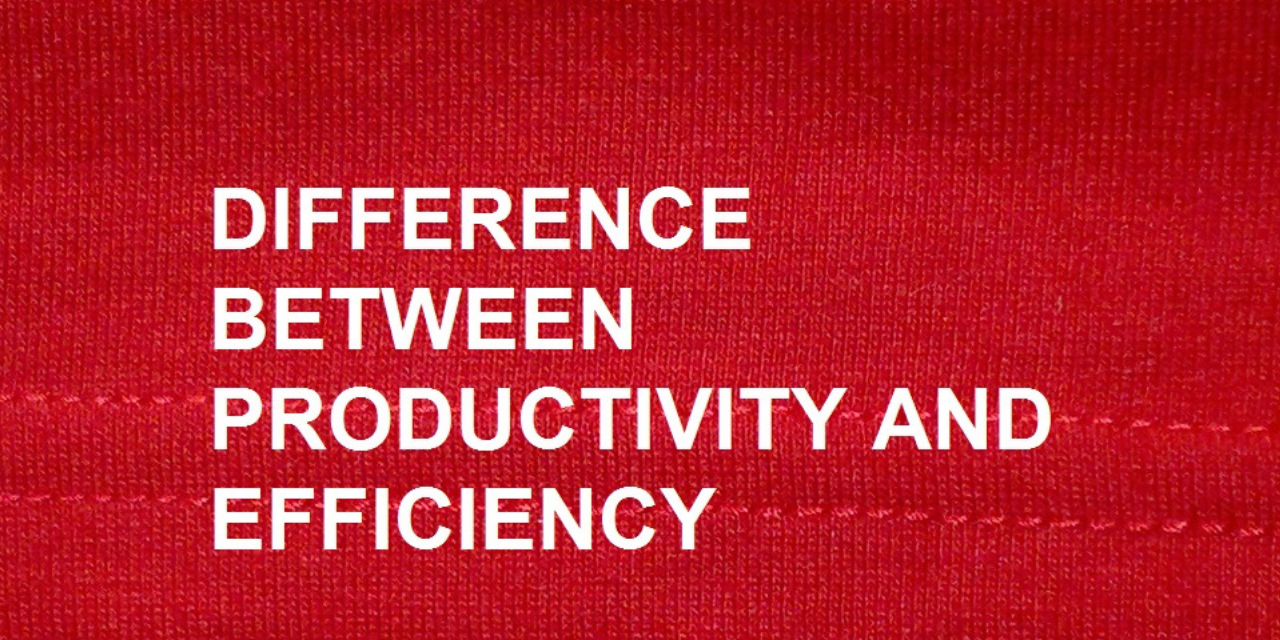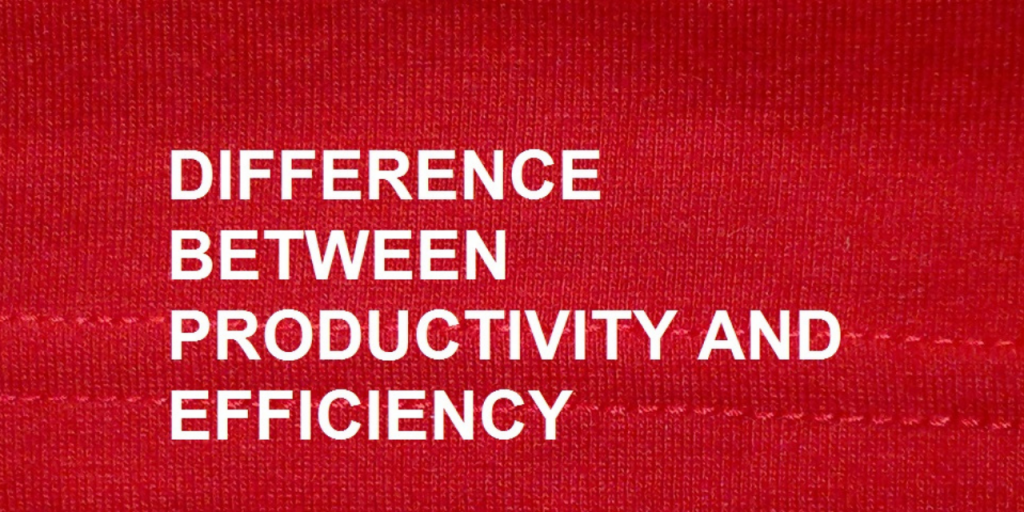 Regardless of the circumstances, productivity is about achieving the best results. A company is not more productive because its budget or timeline expands. By focusing on making more use of their current resources, companies become more productive. Whatever the budget, those who are focused on productivity want to accomplish as much as possible with what they have now.
Imagine a company that can process 50 documents per hour. A company focused on productivity would try to increase the number of documents they can produce during that hour.
Now that your people have worked hard, they can scan 60 documents per hour. Their productivity has increased by 10%.
Productivity-focused companies can work at the same pace whether they have six hours or one hour to spare. While their total numbers drop due to cuts, they still produce as much as possible.
Efficiency is more about survival. With fewer resources efficiency is about trying the same work. Let's say your company, which can now process 60 documents per hour, gets its budget slashed.
Now, the company is trying to do the same amount of work (60 documents processed per hour) with fewer resources to process them. This would be the time to focus on efficiency.
So, efficiency is related to quantity, productivity is related to quality. As soon as the quantity goes up, the quality automatically goes down & vice versa. This is why understanding the difference is so crucial.
Why does productivity matter?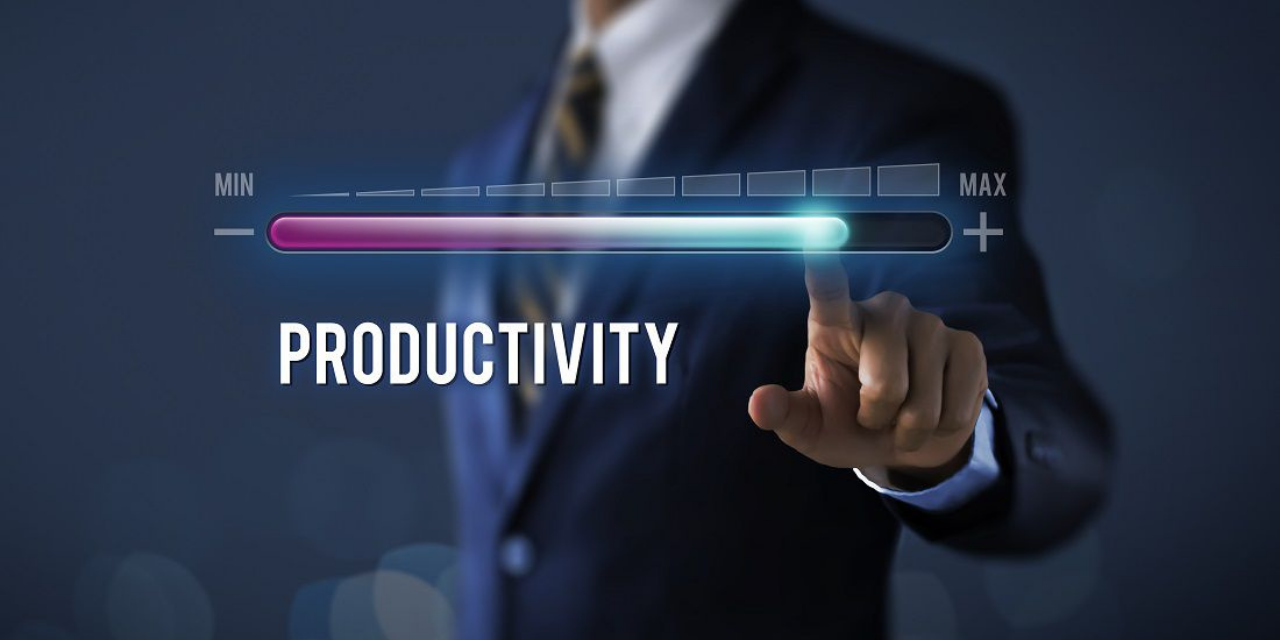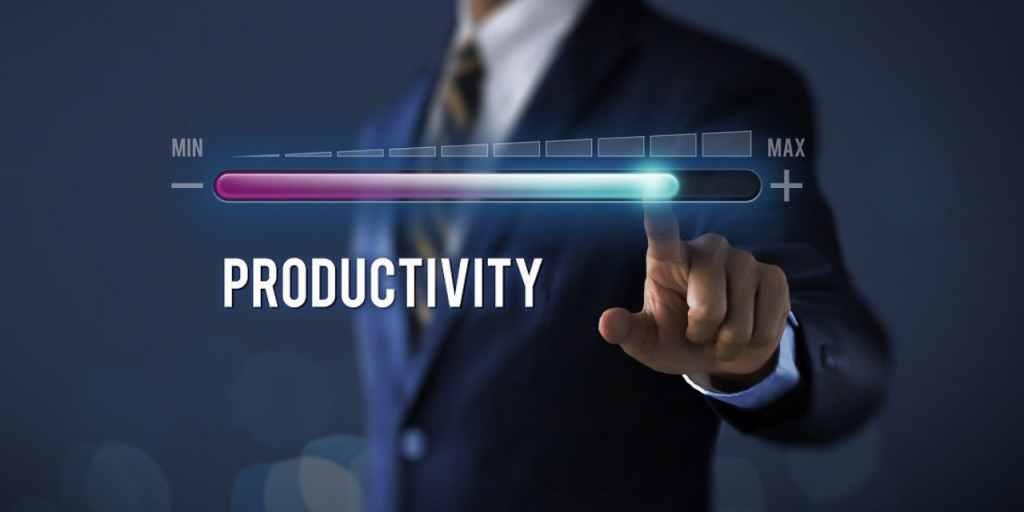 A report published by the Society for Human Research Management (SHRM) in Jan 2005 described how employees think about productivity and what influences their decisions.
In 2004 they conducted a poll where the HR and the employee participated. A survey was conducted to learn how employees feel about productivity at the company. 
In that survey, the word presenteeism came up. It defines that an employee is turning up for work, even though sick or otherwise distracted. As a result, the company sees its employees present but lacks productivity. But the fact for those days is zero productivity.
Know the psychological makeup of employees before attempting to improve their productivity. 
In the UK, randomly 613 people were for the poll. Out of it, 41 % of employees and 59% of human resource managers agreed that even if employees know they will not be productive that day, they still attend work. 
Here is what the productivity gets hampers as only the office was attended physically by the employee & production gets hampers for the industry. Therefore a need for scrutinizing productivity is needed.
How To Measure Employee Efficiency?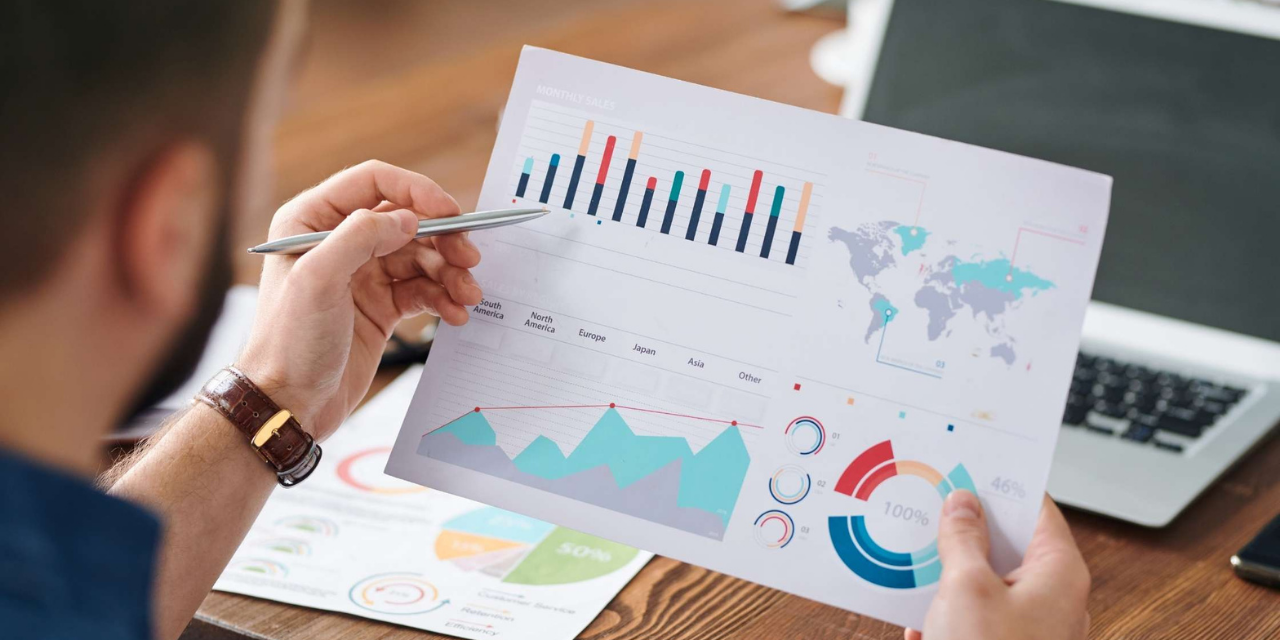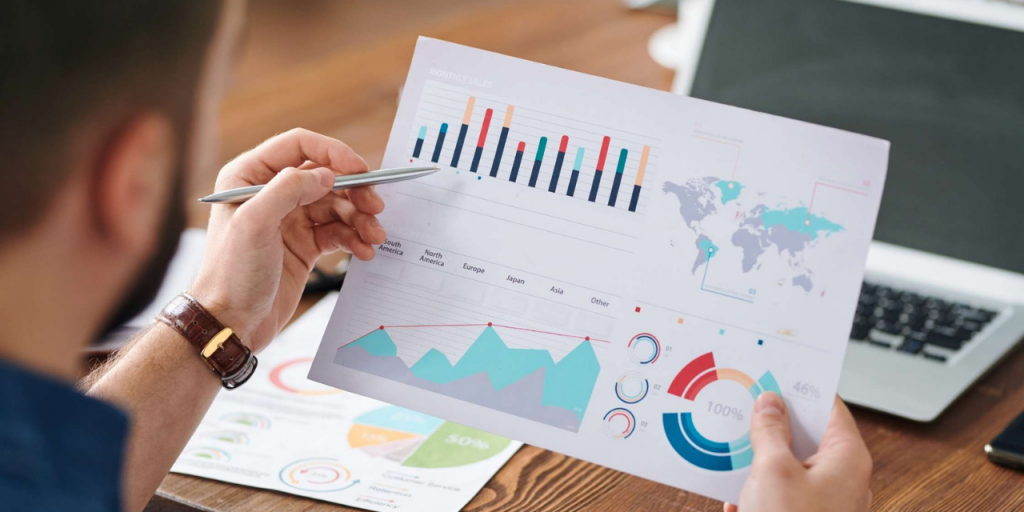 The following 8 steps for how to measure employee efficiency are:- 
Building base metrics for every individual post is the first & foremost thing to be done on these base metrics, on which employees should get awarded. But implementing this for the same is not always straightforward.

Employers often conduct employee efficiency programs, which can assist employees in understanding how efficient they are in terms of knowledge and what they can do to improve.

One has to specify the job roles for every employee and their work.

Do not judge based on the cover. One should measure performance based on how smoothly the work is going, how quickly the client is getting the service, and how satisfied the client is with the products, projects, or materials. Sometimes it is easier to find employee efficiency in the group.
Feedback from the Clients /Consumers-
There is another way you can measure employee efficiency, where all the feedback has to be considered for products directly relatable to the manufacturing or developing team. 
An additional form of feedback is the response or action taken for client or customer issues or doubts directly related to the client or customer handling team. Sometimes departments fail to generate the report, that time feedback helps for the betterment.
Setting targets for your employee will be very beneficial for a company as they have to try hard to reach that target. As an employer, you can also measure them against the set targets & then try to manage them.
Work completed on said time done by the employees will lead to good performance and is the main point to measure the work efficiency. Check the quality of the work as well & quickly address the value of work with the valuable employees.  
Doubtful productive work should be kept under look, as it is somewhere relatable for the failure of good efficiency. Presenteeism hampers good efficiency. 
In this case, identify it immediately, problem handled as soon as possible while keeping your employees health in mind. Use pc monitoring software or employee management software for monitoring. EmpMonitor is the employee efficiency management software that tells us how to measure employee efficiency.
Learn more about PC Monitoring Software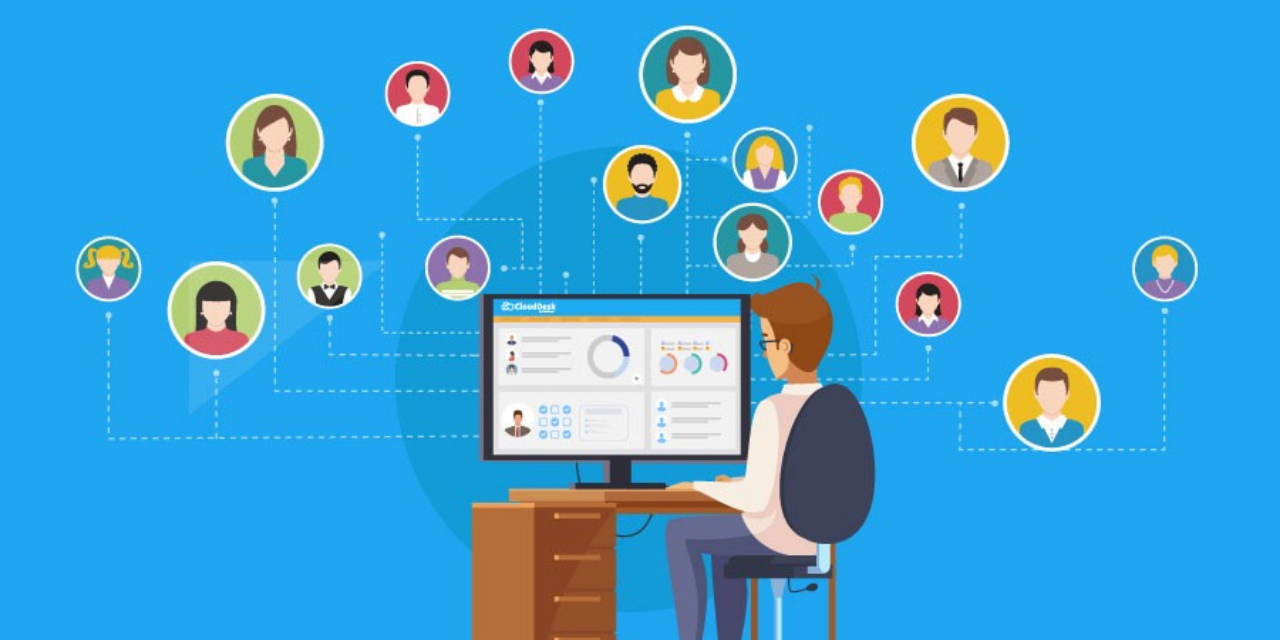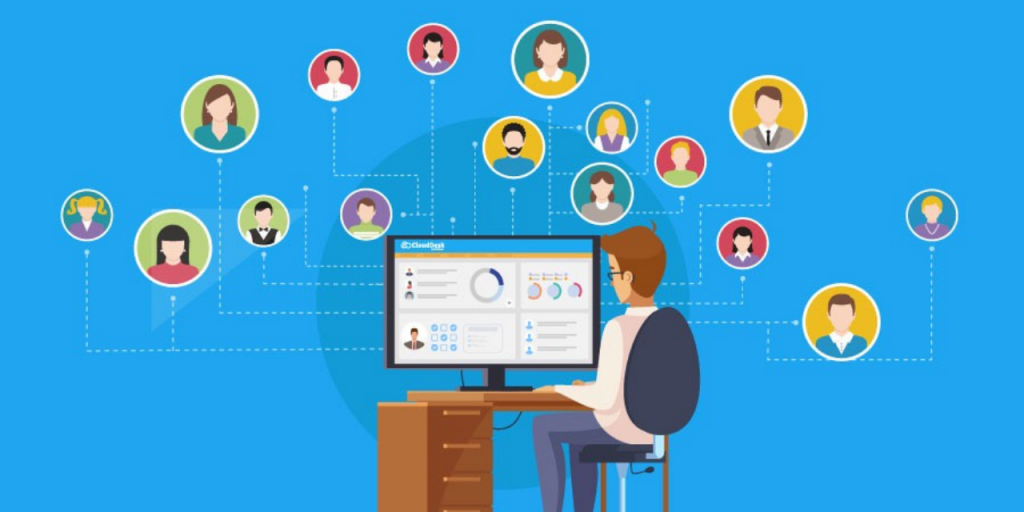 Now it's time to observe-
The employer can automatically capture screenshots with this software at regular intervals, record all activities, and know more about employee efficiency.
Now you can review, capture, analyze, alert, and stop insider threats.
Delete the leisure time of your employees during office hours and, untracked Chai Break!
What is employee management software?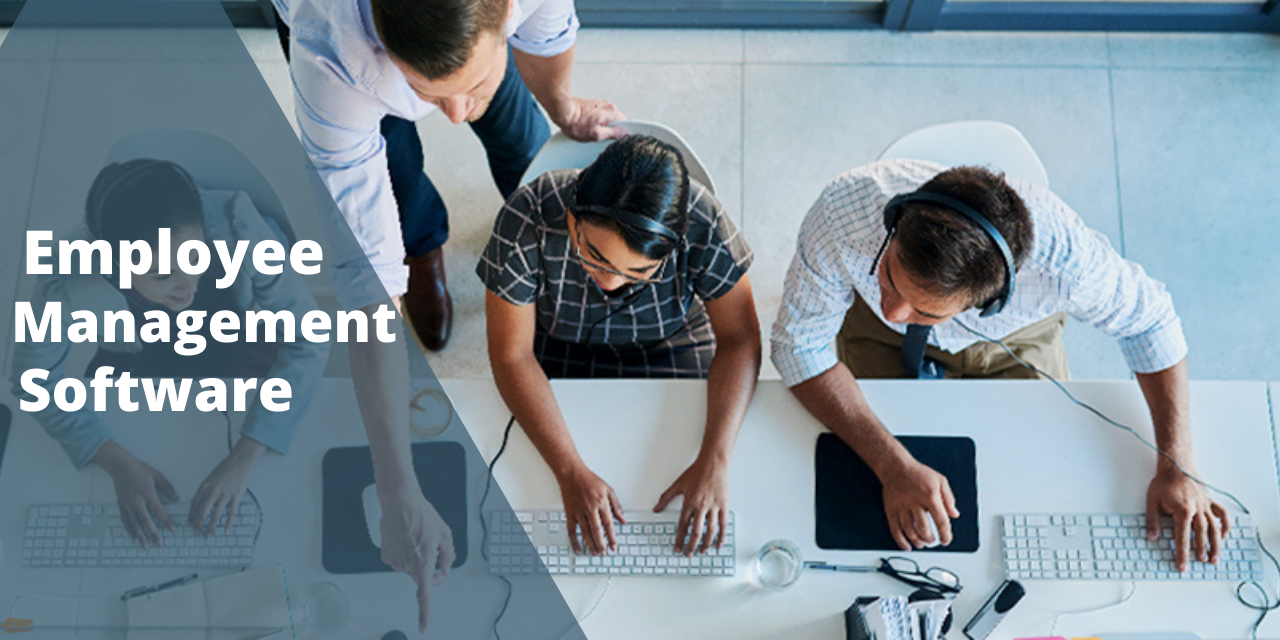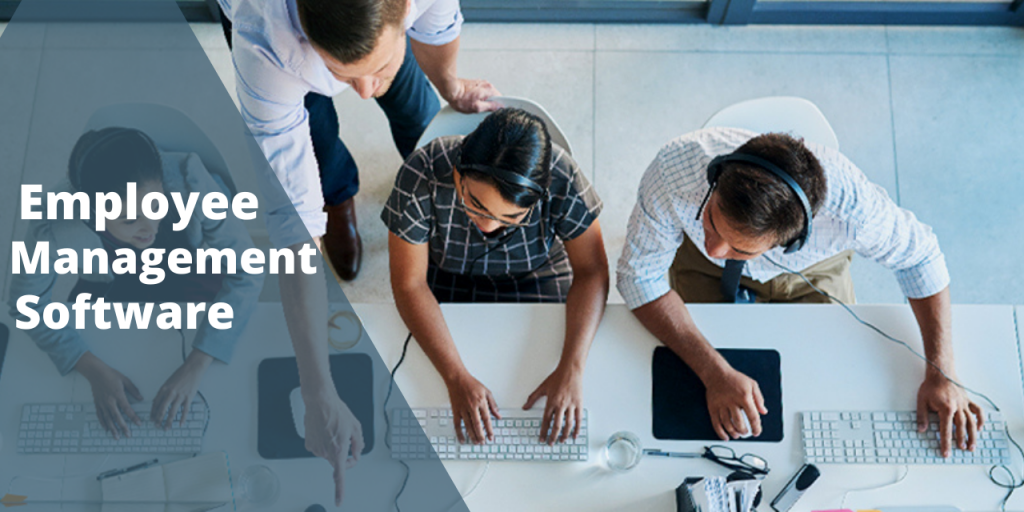 Employment Management Software (EMS) is the cloud accustomed software that leads to employee-oriented traffic. 
It provides all kinds of services, from onboarding to offboarding, it helps the human resource manager to handle multiple employees simultaneously, and employees get their data within seconds.
This software not only makes you aware of employee efficiency & productivity but also has features enriched with options like employee onboarding, attendance sheets, payroll slips, performance data, leave data, benefits, and employee personal information. You can try EmpMonitor as employee efficiency management software.
 6 Best Ways To Improve The Employee Efficiency
Nowadays, employee efficiency plays a vital role in a company and affects the work span of that employee in that company. An employee needs to be efficient, but it should not hamper the quality of work and improvise the matter.
So how is it to be executed by the employer?
Here are some points that can improve the efficiency of the employees:
By supporting an employee, you can ensure they will positively give you better results, like providing monetary support if they need it in a medical condition, staying beside them emotionally if they are depressed, etc.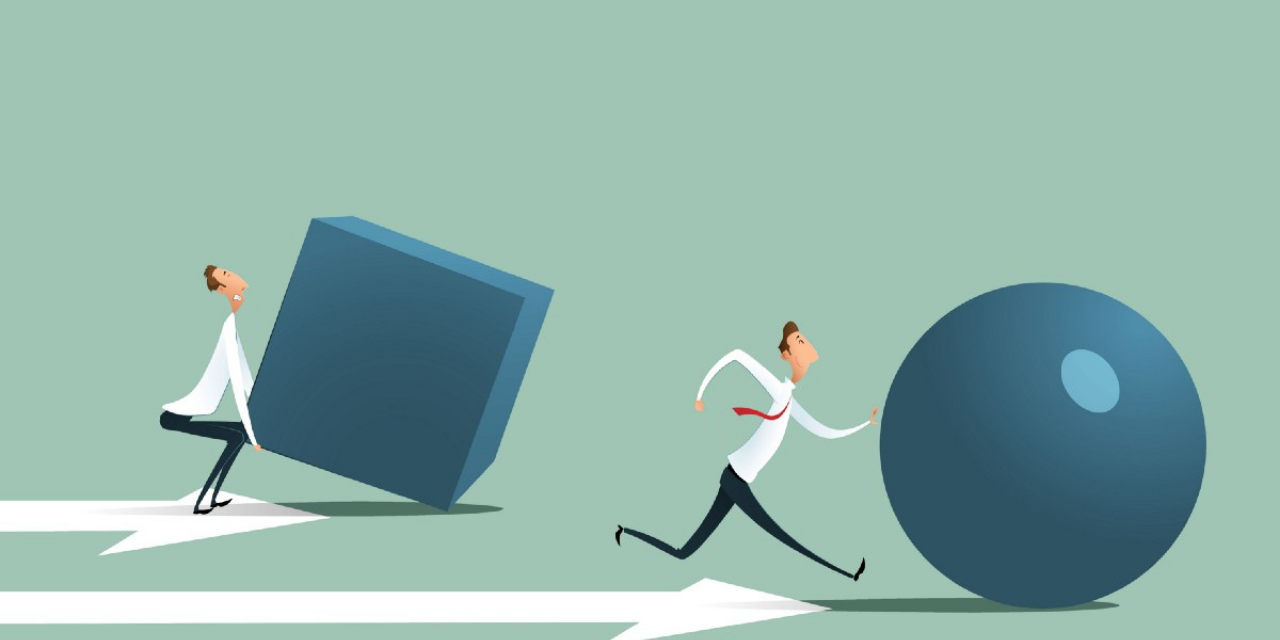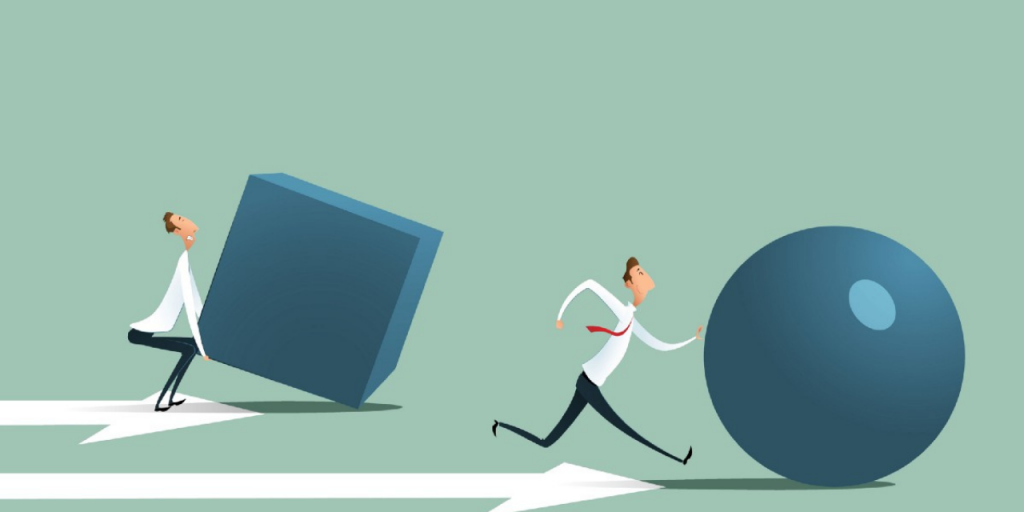 Providing comfortable chairs or tables, buying new tools, supplying advanced technologies, maybe some snacks or better to give a one-time meal, incentives on better performance.
From sweeper to the manager, every individual should get their respect & feel the company cares for them.
Juniors or trainees should get their role model & work under good managers, that will make them freely learn & work the best.
Appreciate your employee's efforts as much as possible, but those who will not meet the expectations should be understood and treated with respect. 
Once you can make your employees realize that their work is under surveillance, they will boost their work up and in a correct way without wasting time.
 Many places have signs saying you are under CCTV Surveillance. People passing by these signs control their behavior, so if you inform your employees that they will be monitored, they will always be alert and efficient.
There are various tools to notify your employees, such as EmpMonitor. It is the best & leading one running down since 2014.
What are the features of EmpMonitor? How does it help to improve employee efficiency?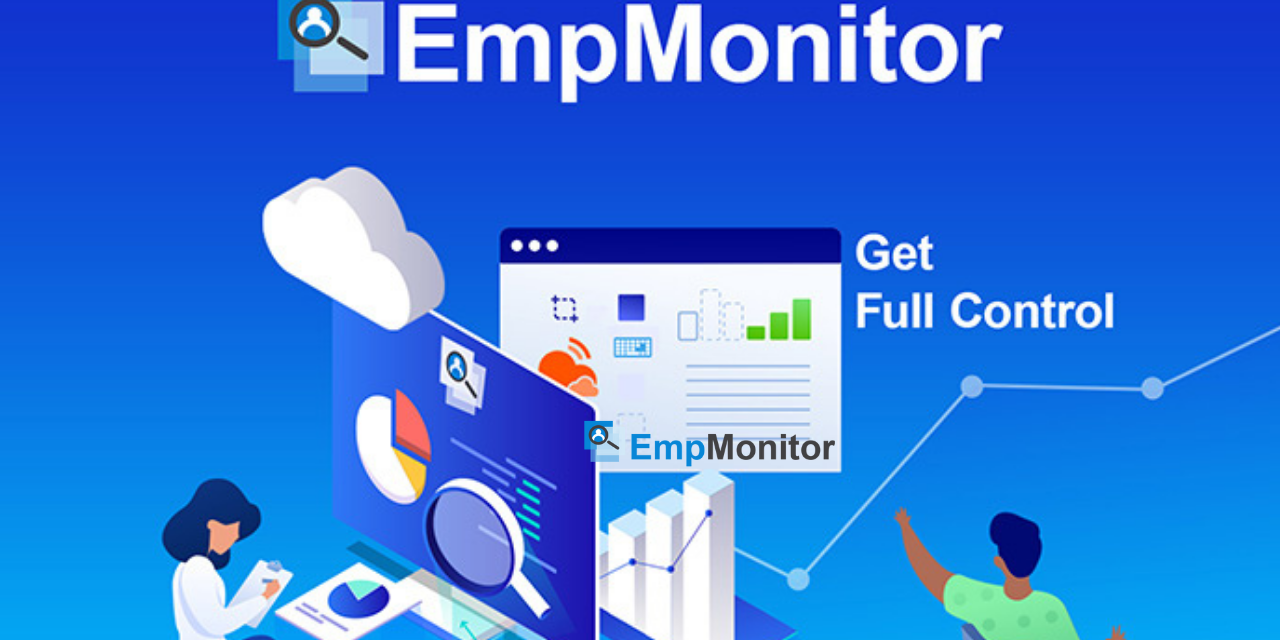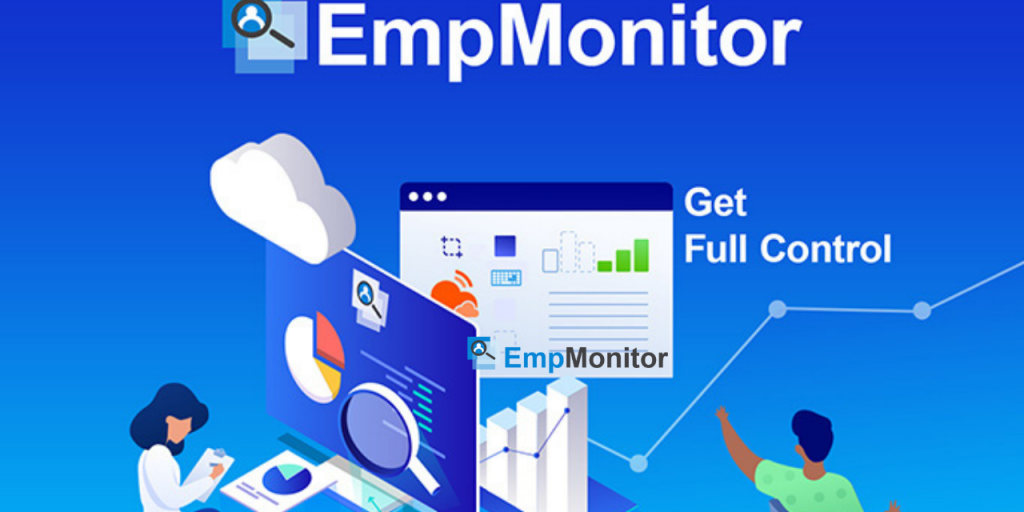 Track Working Hours – with this amazing feature, you can track the number of hours worked by an employee.
Ideal hours – This feature lets you know if your employees are sitting idle.
Capture Screenshots- You can automatically capture the screenshots of your employee's system at a specific interval of time.
Track Chatting Hours – Easily track the number of hours your employees spend on chatting applications.
Client Time – Track the amount of time a BDM, project manager, or other employee spends in meetings with clients.
Staff Report – Generate graphs based on the activities of your employees & create reports based on the overall performance of the day, month, and year.
Website & Application Usage – Track the websites & apps used by your employees during working hours.
Cross Platforms – EmpMonitor works perfectly with all platforms, including IOS, Windows, Linux, Ubuntu, Android, etc., which makes the installation easy.

Cloud Storage – Keep your data safe and secure as EmpMonitor uses cloud storage to save your data.
 Monitor keyboard activity – Record the keystroke of your employees while they are at work.
Attendance – Capture clock-in and clock-out times of your employees and keep a record of it.
Payroll – Generate automatic pay-slips of your employees every month based on the recorded data.
Track Productivity – Easily calculate the productivity of your employees through detailed insights.
As you can see it is not very difficult to understand the difference between employee efficiency and productivity. We have seen how to measure employee efficiency. The key point is to use a tool or an application just like  CCTV at your office which prevents any kind of unethical or illegal circumstances, the same you have to put in your system for the performance.
 Read More:
List of best productivity tools in 2022.
07 Wellness programs to foster employee productivity.
5 Best employee tracker software for improved productivity.
Employee privacy VS employee productivity: how does employee monitoring software keep balance?
12 reasons for using an employee time calculator in your organization