Work from home(WFH) is a win-win for organizations as well as employees alike beyond post-pandemic as well. Even the most rigid organizations have adopted remote work and allowed employees to work online from home, considering the pandemic and the monetary benefits for the companies.
More and more businesses are transitioning to remote work for smooth operations during the global pandemic, overcoming difficult situations like a disaster, or by choice to save massive amounts of money on cafeterias, travelling, electricity, and office furniture, etc.
While working from home is a great benefit, it's necessary to have the right software/ productivity tools in place to ensure you can hit your goals or do even better than before.
Experienced remote teams know how to work from home in terms of technologies and software tools required to make a successful remote working.
If your team is new to remote working, then it is important to know about the best productivity tools that you should start using today.
There are thousands of tools available in the market, but we are telling you about the ten best work from home tools suitable for all types of remote teams.
Let's have a look at some of the key characteristics of productivity tools for remote teams:
Accessibility is the main characteristic of a remote team productivity tool, if the users cannot easily access it, it is of no use. Today, the SaaS( software-as-a-service) distribution model made it possible to access work from home tools from anywhere using the internet. 
Most of the remote team tools available today are cloud-based and can be accessed through mobile apps also.
It should be easy to operate with a simple and easy to understand UI design. Moreover, it should easily fit in with the already used tools in the organization.
Pricing determines the practicality of a tool. Along with being useful and safe to use, a top WFH tool is one that does not burn a hole in the pocket of users.
Another key characteristic of a good WFH tool is their ability to serve their purpose effectively and enhance the productivity of the workflow.
In this post, we will talk about the ten best remote productivity tools required in different categories like- project management, real-time communication, collaboration, employee monitoring & management needed to enhance the productivity of your teams while enjoying the benefits of work from home–
Best Productivity Tools for Work from Home
Project Management
When working on multiple projects, it can be hard to stay organized.  Staying productive and efficient is a must to achieve targets when different stakeholders responsible for separate tasks are involved.
Project management tools are munitions that aid project managers and their teams plan, manage, and organize their tasks more efficiently. These tools track project road maps in real-time through dashboards. By this, you know tasks assigned to you, what needs a priority, and the status of remaining tasks in the projects.
Furthermore, they help teams meet deadlines and be more productive jointly in an organized manner without confusion.
Top Project Management Tools
1.ProofHub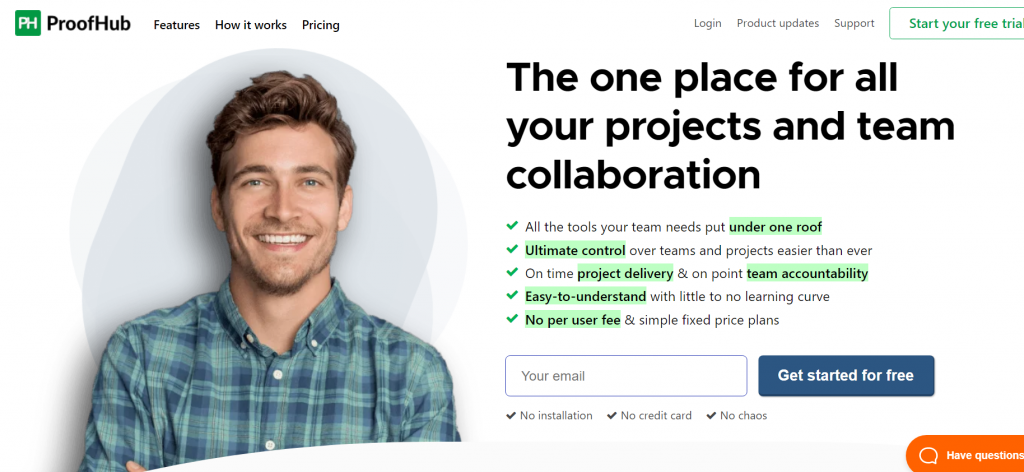 ProofHub is a web-based all-in-one project management and online collaboration tool that helps groups, companies, and freelancers manage, schedule, work, and communicate with clients and teams.
It is a SAAS-based stand-alone software, available on the web, iOS, and android. 
ProofHub comes with sufficient features to handle multiple remote teams of any size simultaneously and with the ability to handle any number of projects of various industries smoothly.
ProofHub Project Management Features – 
To-Do's Milestones

File Sharing 

In-built Proofing Tool

 Privacy Setting

 Project Templates

 Recurring Tasks

 Reporting Custom Roles 

Gantt Charts

 Sub Tasks Notes

 Automatic Notifications

 Document Management

 Request Forms

 Multiple Timers

 Custom Reports

Keyboard shortcuts 

In-built browser chat

Casper mode

Time tracking
ProofHub Collaboration Features –
Dashboard Discussions

 Inbuilt Browser Chat/Group

 Chat Calendars/Timelines

 Mentions Announcements

 Quick Add Menu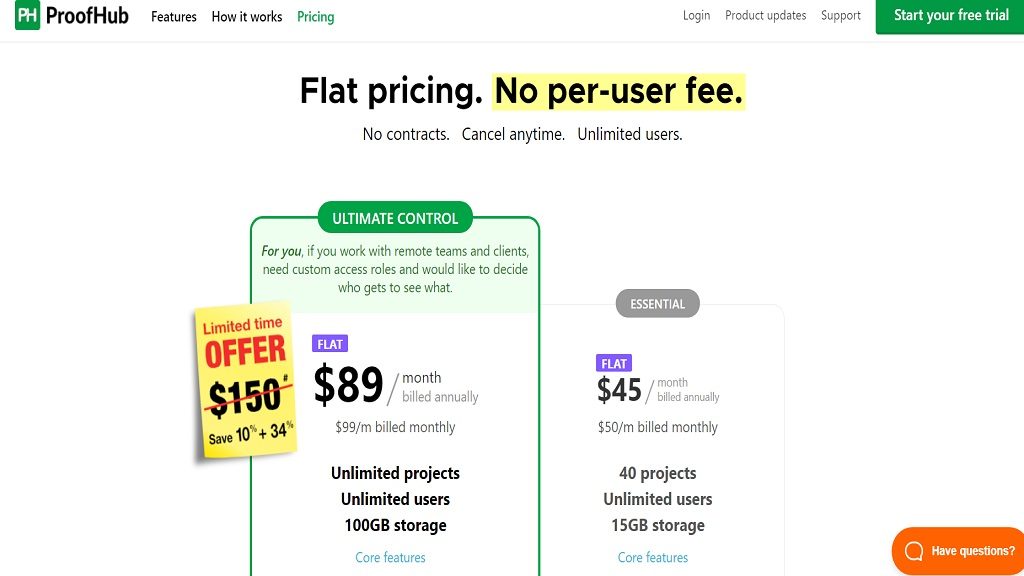 Pricing-  ProofHub offers free trials. Essential plan of 50$ including 40 projects, unlimited users, and 15 GB storage and Ultimate plan of unlimited projects, users , and 100GB storage for 99$.
Also Read– 9 Tips for Effectively Working from Home
2.Trello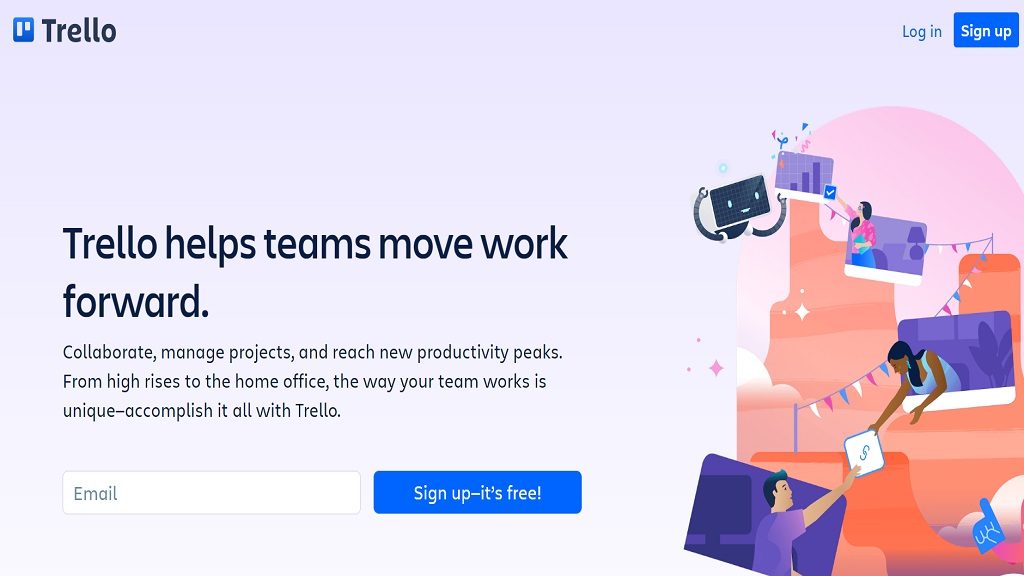 Trello is a web-based, Kanban-style, list-making application, a subsidiary of Atlassian, counted among the simple project management software for work from home teams of all types.
It is available on browsers and mobile devices even when offline. Trello cards are the way to a more organized workspace for remote teams where you get real-time updates, can track, share and manage work-related details of teammates efficiently.
The platform allows users to create a separate board for each project and then add lists and cards to manage the tasks of a project. You can assign cards, which represent tasks to specific members of the team.
Tasks are highlighted under color with the name of a specific team member, open a card to uncover checklists, due dates, attachments, conversations, and more. 
To sum up, it is an efficient and rewarding way to manage the project requirements of a remote team perfectly.
It is available on browsers, iOS, and Android.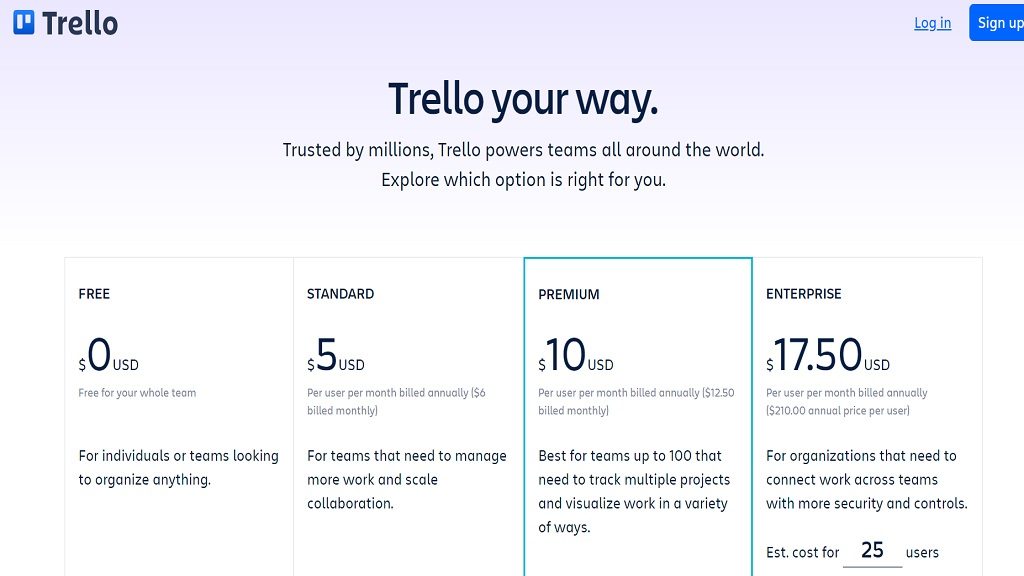 Pricing- Trello is offering four plans- Free, Standard, Premium, and Enterprise version. See the image above for four different options as per the varying requirements of the users.
3. GitHub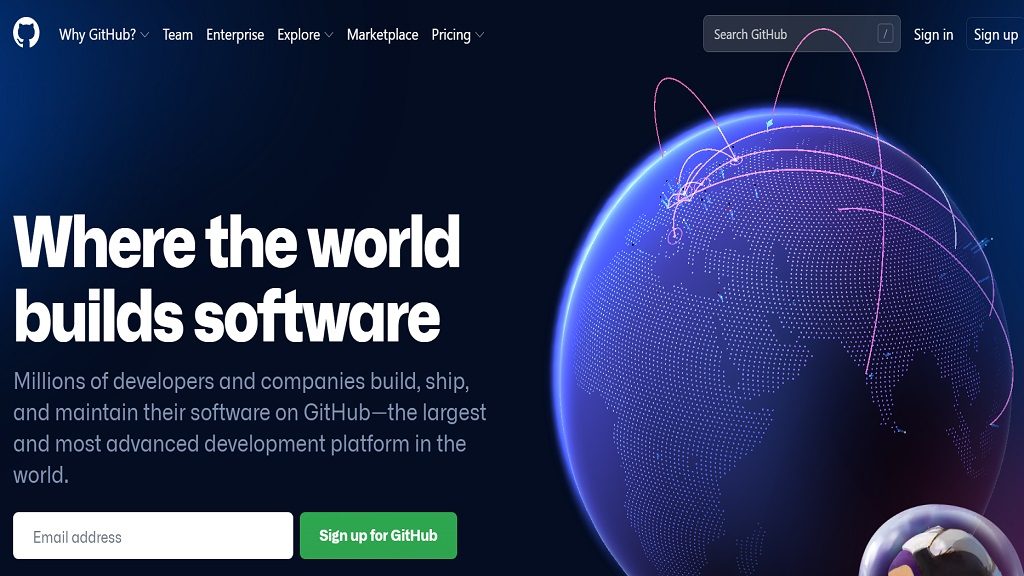 GitHub, Inc. is a provider of Internet hosting for software development and version control using Git. It lets you collaborate and communicate on projects with team members located in different locations.
GitHub is built only for code-sharing requirements and not for general communication. Here, you can host and review code, manage projects, and build software alongside 50 million developers.
With Github, you can create your software, the team can see what's going on, and project managers can manage projects directly from the system and share with other team members by mentioning them anywhere in the system. 
It offers the distributed version control and source code management (SCM) functionality of Git, plus its features. 
Collaboration Features for Work from Home-
Bug tracking

 Feature requests

 Task management

 Access control 

Continuous integration and wikis for every project.
It is available on Windows and maciOS.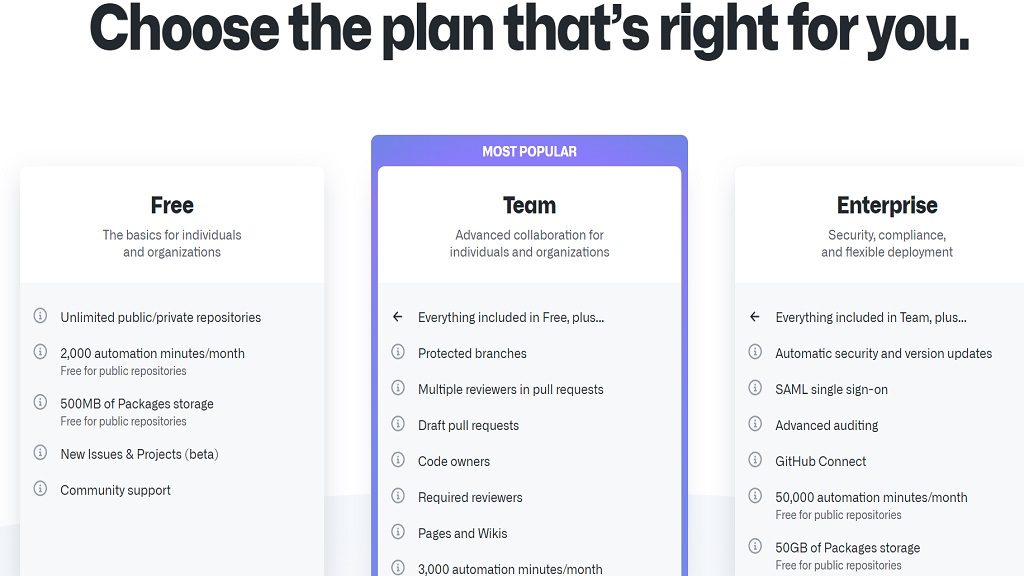 Pricing- GitHub is offering three different plans as per the requirement. Also, it is available for free, you can start with a free version and upgrade to a plan as per the requirements of your projects.
4. Slack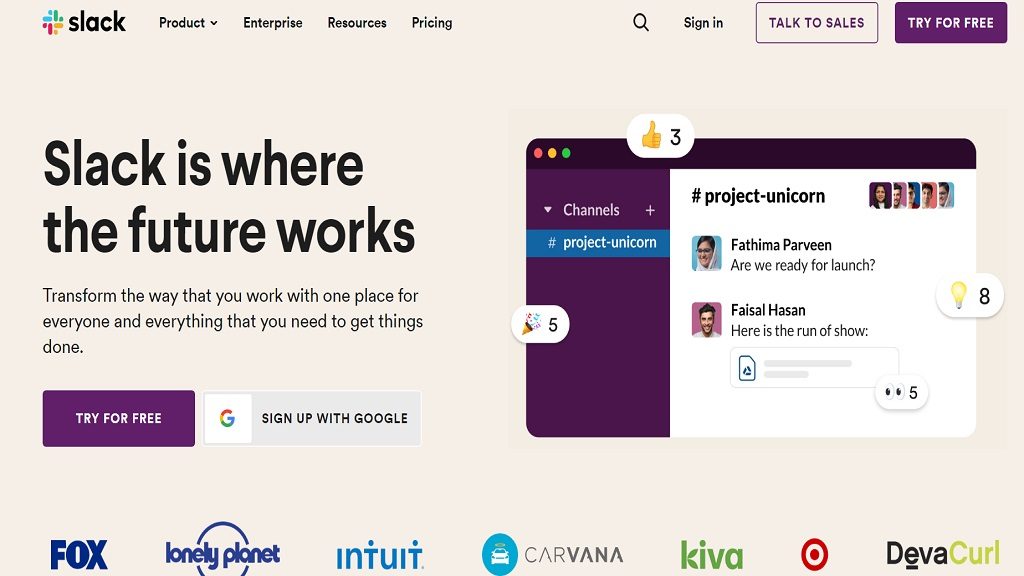 Slack is yet another efficient work-from-home tool that makes collaboration and project management easy in a well-organized manner for small businesses and large enterprises. You can choose your plan and work your way to better productive teamwork.
Additionally, it allows you to communicate with certain colleagues without involving other teammates over direct messages and private channels. It also integrates with other third-party apps such as Google Drive and Salesforce Chatter.
You can create channels which are dedicated spaces for separate needs, where you can collaborate for productive teamwork. Check off your to-do list and move your projects forward by bringing the right people, conversations, tools, and information you need together. 
Slack is available on Windows, MacOS,  iOS,  Android.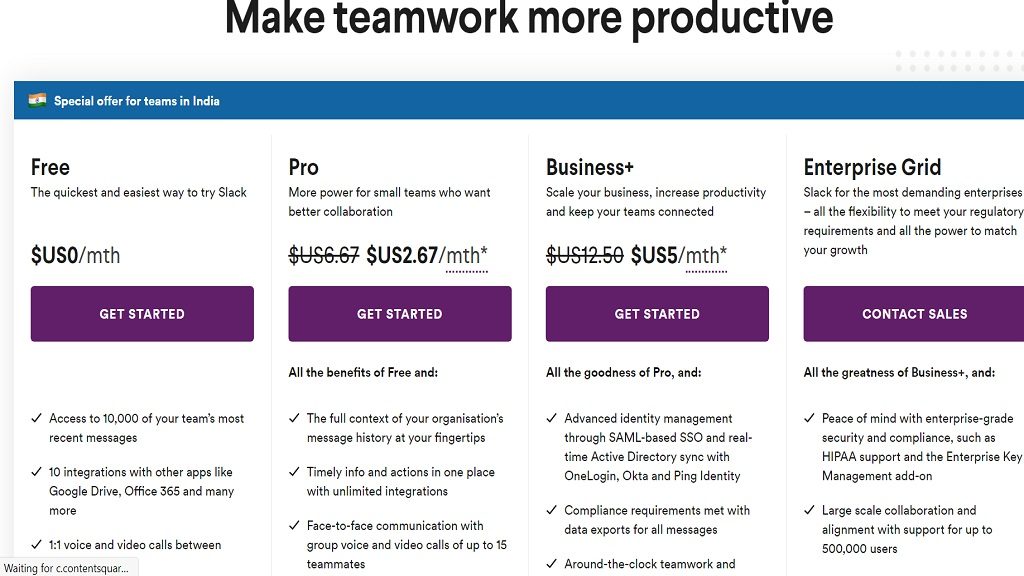 Pricing– It is available in four different plans, check the above image for full information on slack pricing.
Also Read- 17+ Project Management Software for Better Productivity
Real-Time Communication
Real-time communication tools allow teams to stay connected and informed through easy and open communication channels for all to post messages in relevant groups, or catch up on past messages.
Also, these tools allow you to speak via internet-hosted phone calls or video chats.
Top Real-Time Communication Tools-
5. Skype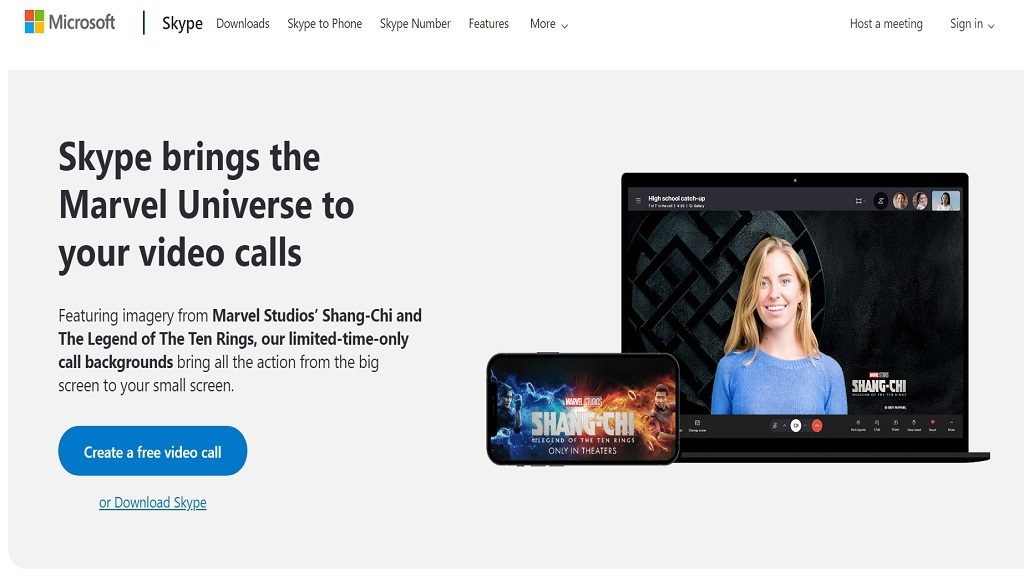 Skype text, voice and video make it simple to share experiences with the people that matter to you in business and otherwise.
Skype Features-
Audio and HD video calling

Screen sharing

Private conversations

Call recording and live subtitles

Smart messaging

Call phones
Skype is available for all your devices Phone, tablets, Alexa, Xbox, Desktop, and web.
6. Zoom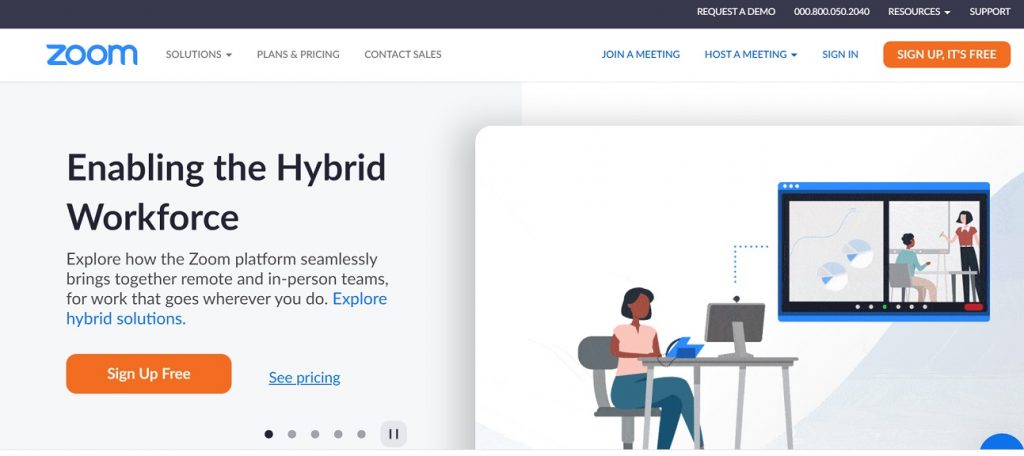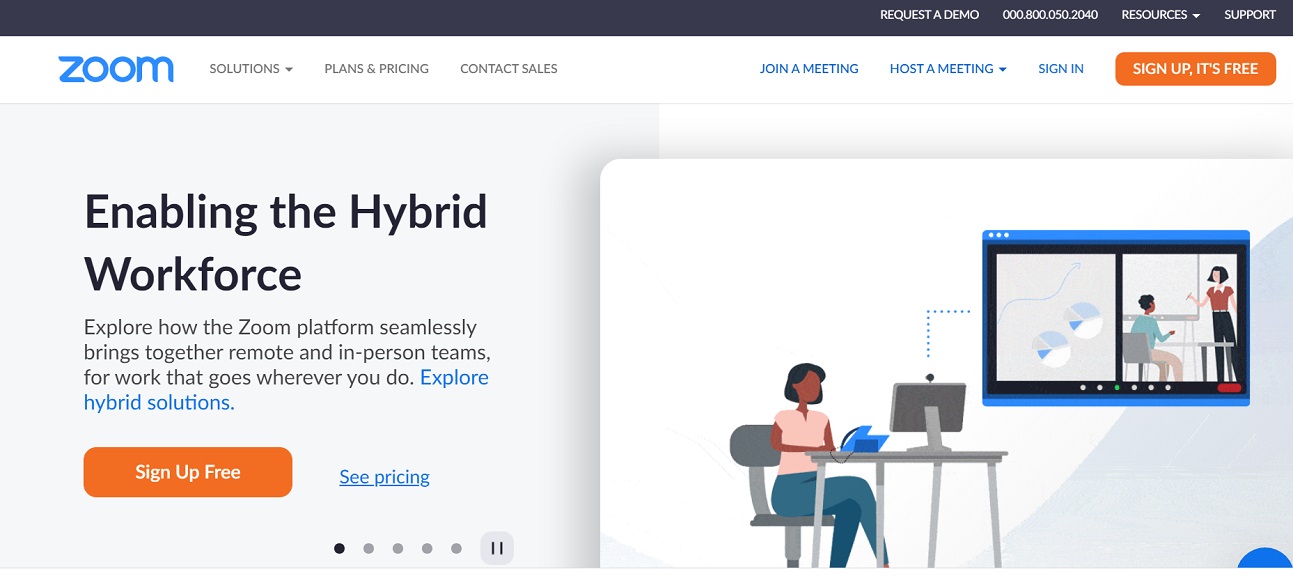 Zoom is the leader in modern enterprise video communications, allowing users to connect through audio and video with multiple people to connect and continue workflows with minimal disruption. You can conduct live meetings and video webinars and record those sessions to view later.
It is an easy, reliable cloud platform for video and audio conferencing, chat, and webinars across mobile, desktop, and room systems. Zoom Rooms is the original software-based conference used around the world in board, conferences, huddle, and training rooms, as well as executive offices and classrooms.
This popular work-from-home tool allows up to 1,000 video participants and 10,000 viewers, making it the most preferred communication solution globally. 
Zoom is available on Windows, Mac,  iOS, Android devices and is optimized to work reliably,  easy to use, buy, and scale.
Also Read– Why do we Need Workforce Management Solutions to Grow?
Collaboration Tools
Collaboration software lets remote team members share documents and files in real-time.
Popular collaboration tools-
7. Google Drive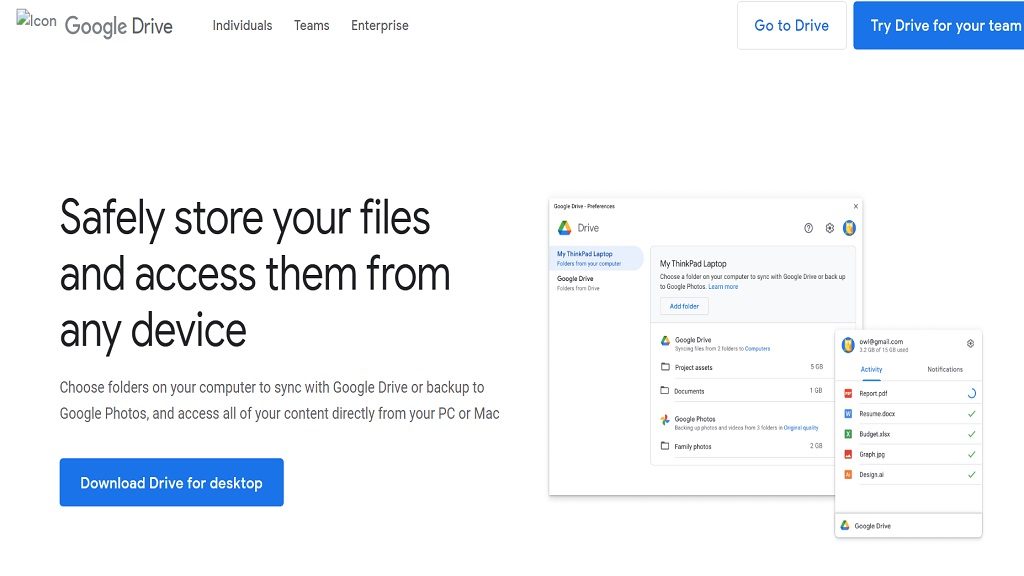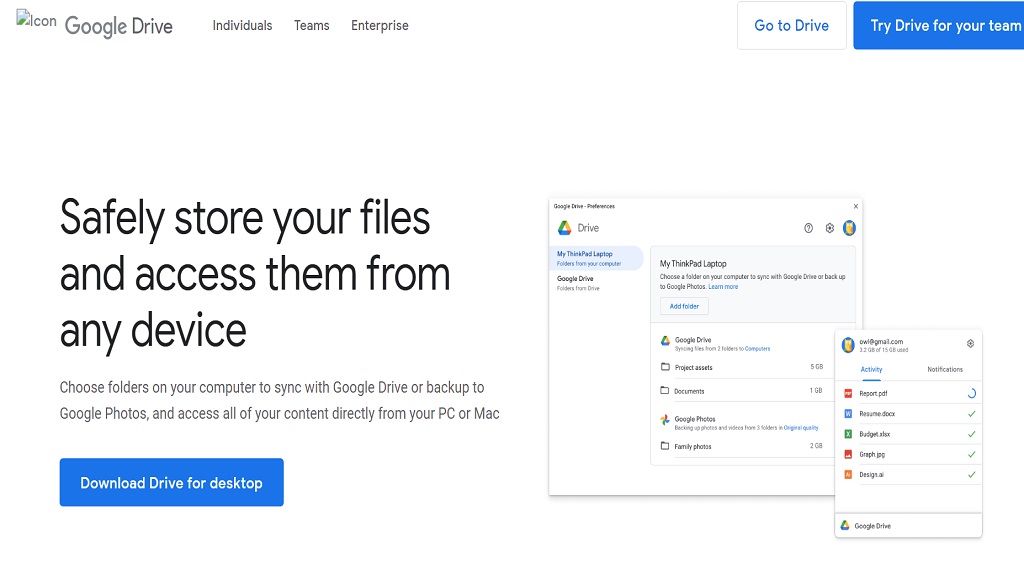 Google Drive lets you create and share your work online and access your documents from anywhere. This productivity suite is among the most used work from home tools to store and share files.
Features-
Manage documents

 Spreadsheets

 Presentations

Surveys 

Videos
Google Drive is highly secure and you always have the authority to choose people with whom you want to share your files and documents. 
It is available on the Web, Windows, macOS, iOS, and Android 
8. Microsoft Teams
It is one of the most popular communication and collaboration tools developed by Microsoft, efficiently handling work from home requirements for millions.
Microsoft Teams is a reliable communication tool for one-on-one messages to group chats, and video conferencing. You can chat, meet, call, collaborate, and get started with Microsoft Teams with home, business, enterprise, and education options.
It is available on Windows, macOS, iOS, and Android. 
Also Read– Top 10 Workforce Management Software 2022
Employee Monitoring & Management
These software/ productivity tools let you know how active your team is by tracking keyboard, mouse, app, and other usage metrics. These tools help you keep teams motivated, while also alerting you when a team member is falling behind.
Software tools for Team Monitoring and Management-
9. EmpMonitor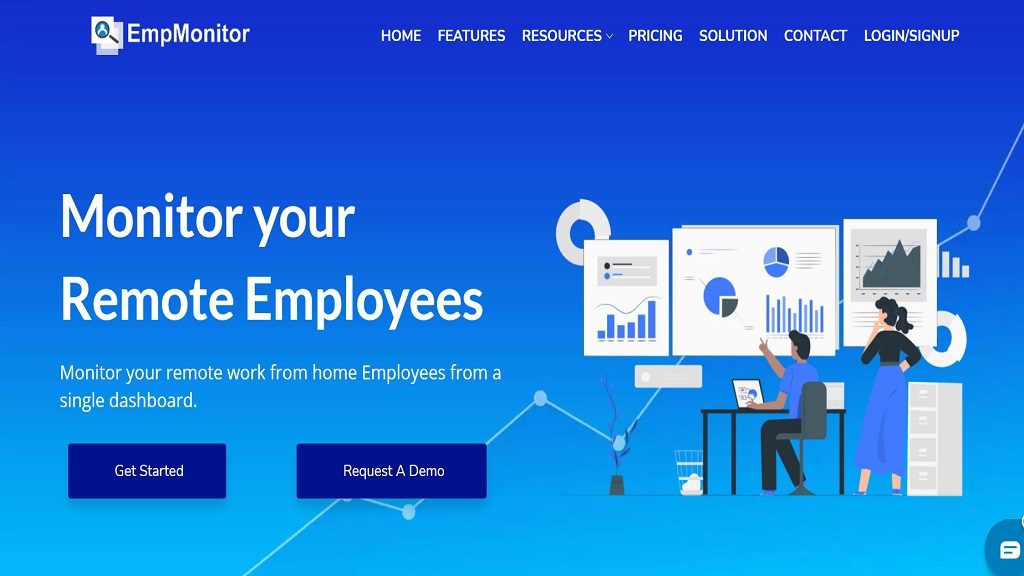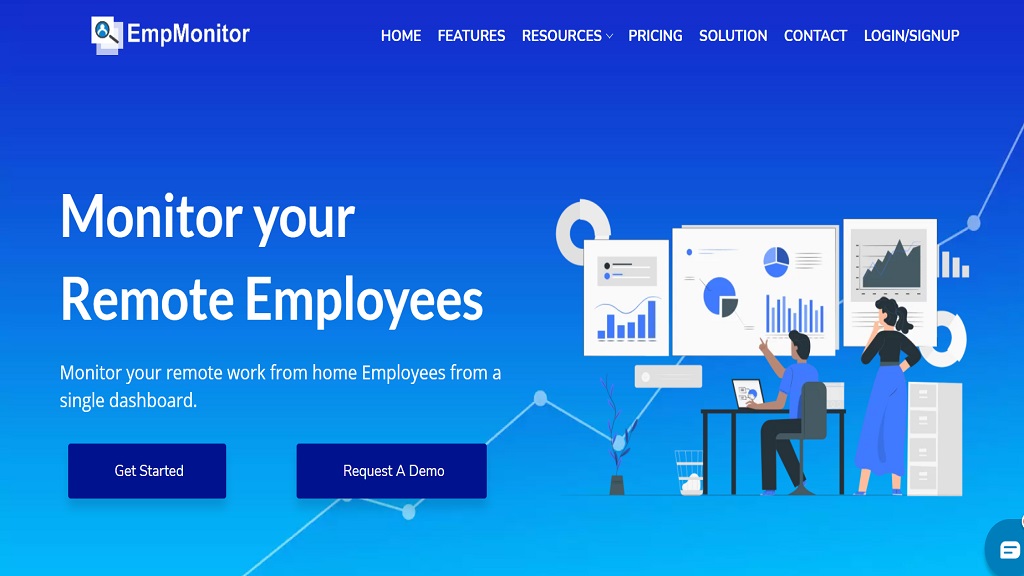 EmpMonitor is making organizations more productive, compliant, and secure with its AI-powered remote team management capabilities monitoring user activity from a centralized location.
This remote work from home tool is advanced, intelligent, and integrated to lower the risk, and you can access your account from any internet-enabled device from anywhere at any time.
It provides the liberty to view and manage the activities instantly for quick solutions in real-time.
EmpMonitor Key Features-
Time Management

User Management

Get real-time insights

Attendance management
It is available on all devices and is compatible with PCs, laptops, windows, mac, and Android.
10. Hubstaff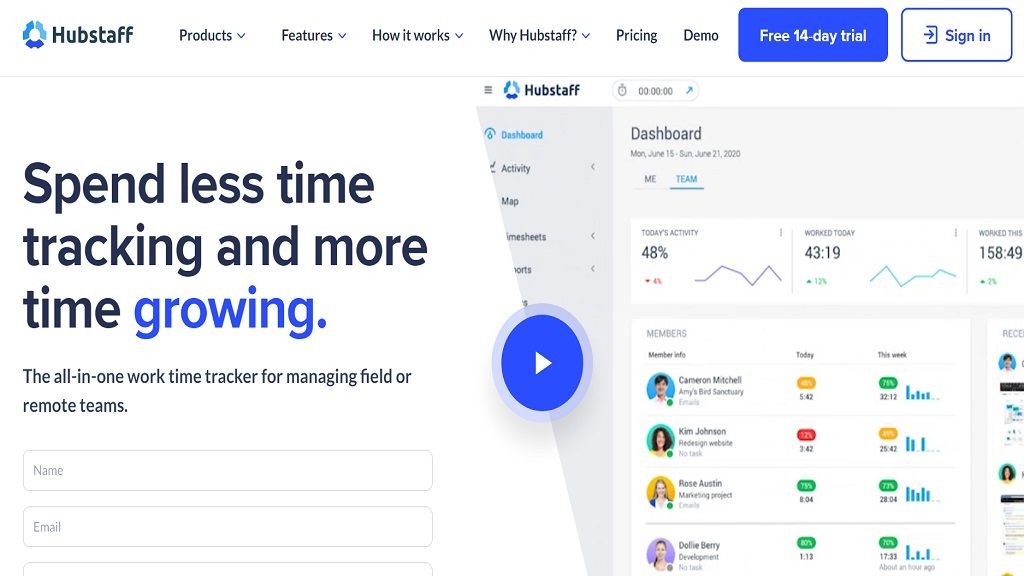 Hubstaff makes employee monitoring easier for work from home for teams of all sizes by allowing teams to assess their productivity and track project progress. This tool comes with an in-built GPS time-tracking feature that tracks both transit and on-site time of employees.
The online timesheets allow you to keep a tab on individual employee hours, billable hours, and payments.
It is available on Chrome, Windows, macOS, iOS, and Android. 
Latest from EmpMonitor Blog-
Workload Management Adviser 2022
Remote Staffing Vs Outsourcing- What's the Difference?
Wrap Up
Work from home can be challenging if you have not deployed the right productivity tools to make remote work-life easy and productive.
Many organizations fail to achieve optimal productivity levels due to the lack of the right productivity tools that suit their business requirement and go for popular tools available. It is advisable to test free trials of each software and check the suitability according to your team's requirements.
Switching to remote work and forgetting to research and identify tools can be hazardous. By using the right software, you can be more productive, and ensure perfect team collaboration, only if you know your requirements.
Share the post with your remote teams to let them know about the best work from home tools that can work for them as well!
Need an Employee monitoring tool to work productively for work from home? Get EmpMonitor now-