Do you feel that utilizing the utmost time is a challenge in this accelerated pacing and propelling world, even if we are functioning 24X7? If yes, then now it's the time to pace up and extemporize effective time management. Practical time management skills make an individual compatible enough to multitask that an ordinary person deemed 24 hours is deficient.
Similarly, the wisen quote depicts, "Take care of the minutes and the hours will take care of themselves." – Lord Chesterfield. 
Indeed when we take care of the minutes or miniature responsibilities, the conspicuous tasks will be automatically taken care of. However, our periodic routine tends to get distracted by numerous digressions; converging on the responsibility is inevitable, while remote working makes it more complicated. Do you agree with us? 
While all these challenges and predicaments steer us to solely one trail, that is efficient time management. That is crucial not only for organizations or businesses but also for individuals. 
Because failing to manage time can disturb the professional and personal balance, it also invites numerous stress levels. Coming up is what effective time management is, and what are the proven and best strategies to achieve the time management skills? 
This article will examine every piece of information related to this matter. So, stay tuned with us!
What is Effective Time Management?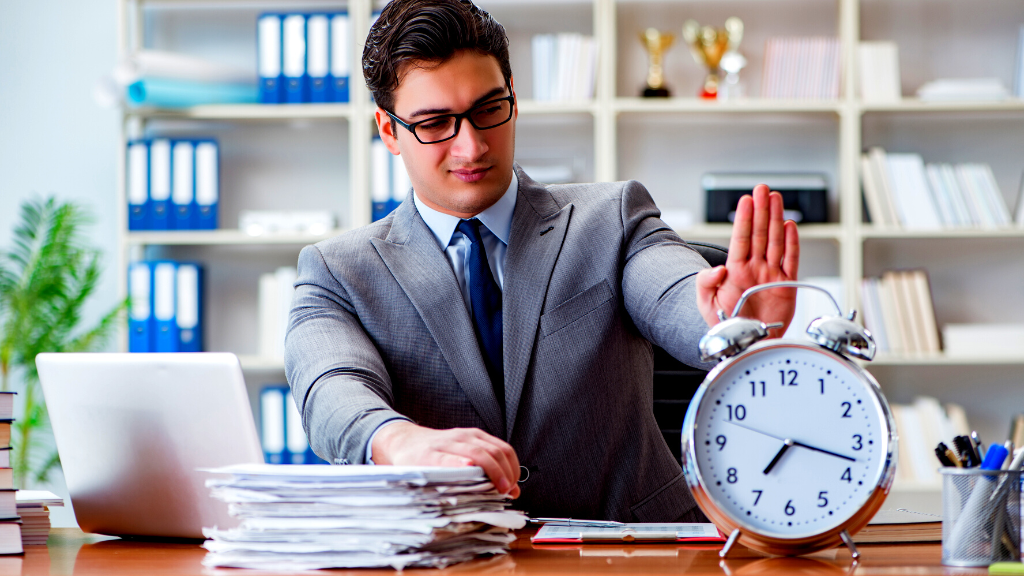 In technical terms, time management coordinates and manages how the time is divided to be productive. The motive of time management is to enable the individual to get more done in a more limited time, especially when the time is thin and pressure is high. 
Effective time management allows the best use of available time by strategizing the time according to the most prioritized task and approx time is taken to complete them. Competent time management has countless and diverse advantages. Some of them are; 
Higher productivity

a

n

d profitability 

A skilled professional Persona 

Down level of stress 

Better possibilities for growth 

Decline level of procrastination 

Heightened energy
However, some of the threatening disadvantages of not managing time well are ;
Missed deadline

Shoddy work quality 

Dejected professional reputation

Higher level of stress

Inefficient work balance
Why Should Effective Time Management Be Used Routinely?
Endeavoring effective time management is always on the minds of people today. Organizations, individuals, and businesses emphasize better and more efficient time management approaches. Effective time management improves the work-life balance, boosts productivity, and enhances growth. Significance of the time management for any businesses or individuals are; 
Effective time management implies a low level of stress for both organization and employees. It will remove the extra loads of pressure from the mind and allow you to focus on significant tasks.

One of the significant facts about managing time is it saves time, and one can focus and dedicate time to the requisite principle. 

Appropriate time management automatically reduces the efforts invested in the tasks. When time is combinative and intelligent, accomplishing goals is easy.

Better time management leads to a better ability to make significant decisions. Why? The answer is simple because adequately managing time provides more headspace. When there is good clarity of time, there are tremendous possibilities that you accomplish goals progressively.
Effective time management skills have always been the most prominent factor, and everyone craves to develop and magnify blueprinting the time proffers tremendous advantages. Spending a short time while planning the time management provides a long-time profit throughout your career.
Here are 09 effective time management strategies for individuals which will not enhance your personality but allow for easement of the workplace-related chaos. So next time when you jump into any task, it will be more relaxing and positive. 
How To Do Effective Time Management?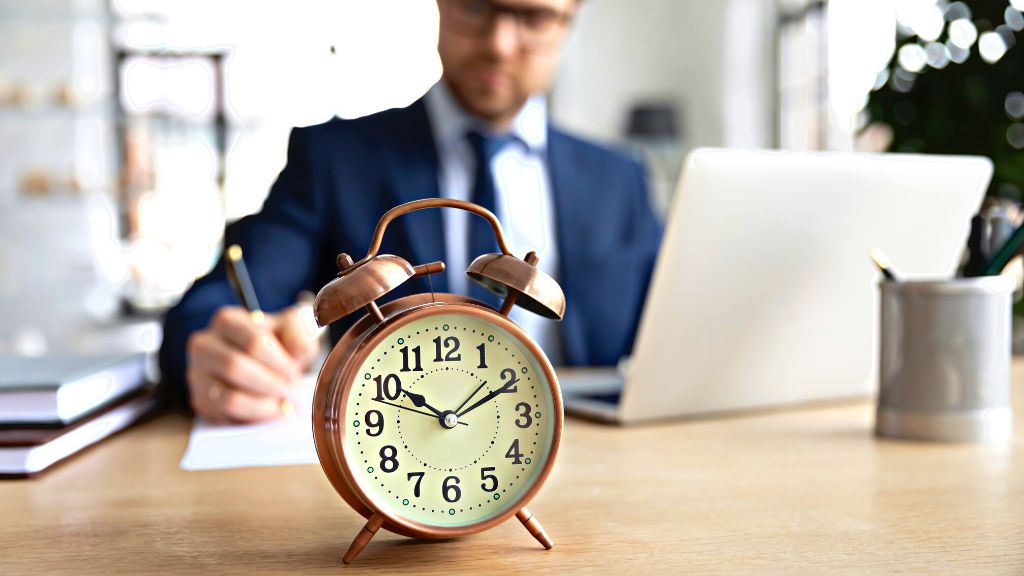 Effective time management strategies are easy to amplify over time, while with the conventional practice of these measures, you can get a firm grip on time management skills. Moving ahead, here are a few tactics for time management efficiently;
1.Planning is the Main Ingredient of Time Management
Planning might sound simple, but it's the most compelling and successful tactic for effective time management. Planning starts with creating a list of tasks and distributing it across the week. 
Planning automatically paces uptime management and ensures spending time on activities that accomplish your goals.
2.Prioritization is key
Prioritizing the mattering tasks and solely focusing on them is the key to effective time management. Understand your priorities well and check mentioned facts down below; 
Differentiate the task urgent vs important 

What are the values? 

What are the end goals? 
When you apprehend all these factors and decide accordingly, the goal is probably to be on track.
3 Say No to Distractions
Do you know that the average person needs double the time to get focused after being distracted? Implied distraction is the true enemy of time management because you need more energy to get focused again. 
However, it is natural to get distraught when tons of million tasks. So, try to stay on the path and keep the goal in mind. Concentrate on one part of the task at a time and, importantly, ignore emails, social media, texts, and browsing at the bay. 
4 Assign Proper time slots
Be clear about the deadlines for each task. Suppose that even if you don't have a clear deadline or date from a client or partner, you must have one in your schedule. How we can forget procrastination gets to all of us! However, everything is upon us to enforce approaches for overcoming it. Try splitting the task into smaller sections, so you can divide the burden but ensure to set a clear time target for each bit.
5 Plan the most crucial and challenging first thing in the morning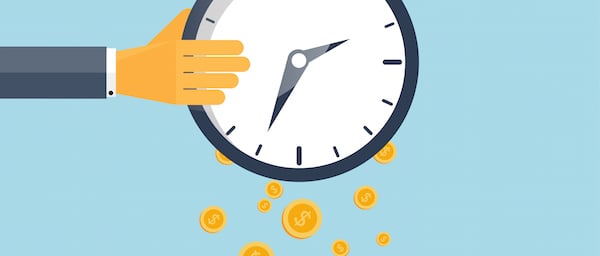 The human brain works at the pace level when refreshed and full of energy. Prioritize the most important first thing in the morning. If you are not fully awake, your brain is an entirely capable mind of processing the task. So in the first half, try to keep the complex and complicated assignment at the top of the list.
6 Empower decision making
There are no jobs where you have to sit and start working, right? Even in personal life, decision-making is essential and can alter your career and life upside-down. Similarly, in the work-life, there are numerous things to take wise calls upon like; 
Which task is of high priority 

What are the deadlines 

what are the resources available 

What responsibilities can be postponed?
7 Track your daily routine
Last but not least, an effective time management strategy clears all the fog of confusion about the activities that are wasting your time or consuming a lot of it. Tracking your activities at work can spot and identify the slot where your precious time is wasted and plan accordingly to eliminate them. 
Exercising notes and transcribing them down the era is long gone. Numerous productivity tracking and time managing software remain in stealth mode and track every activity while working with detailed graphical reports. All you need to do is take a look and find where and how many hours got into the drain. That's simple!
One of the notable names is EmpMonitor, an early entrant of employee monitoring with time and latest versions and entirely specialized in productivity management and insider threat detection. EmpMonitor's apparent motive is to simplify the user's task concerning their data security, protection, and use. 
Trusted by over 1000+ existing customers, available worldwide, and more than 50+ team members joined to show expertise.

EMPMONITOR – Monitor Employees From the Single Dashboard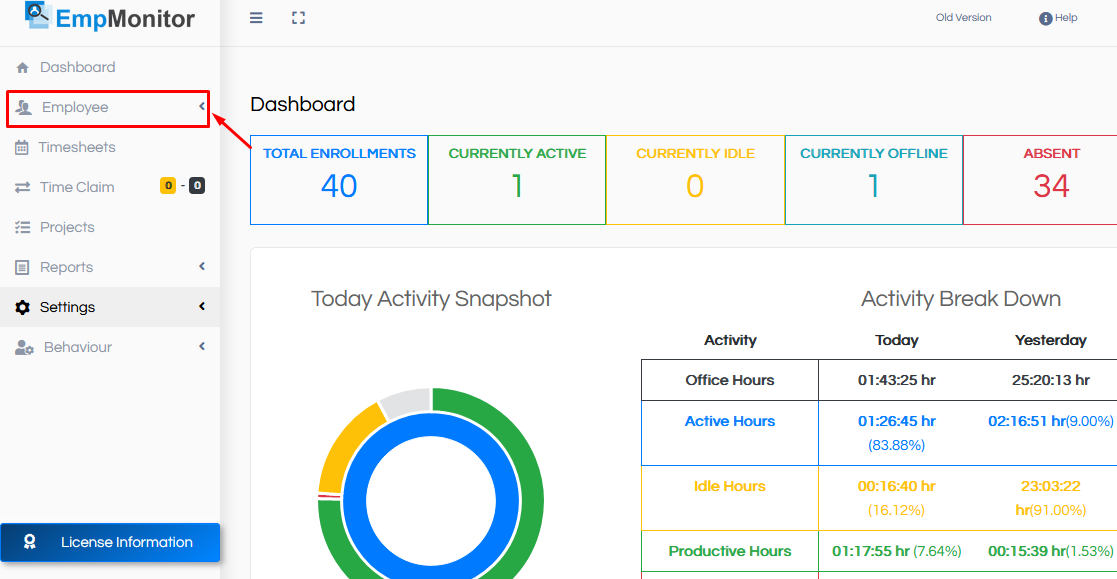 With the specifically and smartly designed features, EmpMonitor is known to be the trustworthy and best employee monitoring software. Features designed to eliminate the time tracking and start managing it wisely. Let us enlighten some of the impressive features; 
Client Feature-Monitor and record the number of hours spent on particular clients and projects.
Block insider threats- AI-powered UBA and monitoring user activity with the super-advanced data breach response and context-rich recording with quick response time.
Time tracking-Records the exact working and non-working hours on the premises and is easy to install on personal devices. EmpMonitor works in stealth mode and keeps tracking that too without disturbing.
Powerful reports: Graphical represent every data collection and check of the most visited websites and applications.
Website and application usage-Track and analyze the most visited websites and most-used apps.
Cloud storage-Keep all the track and recorded data safe in the cloud. 
Keystroke-Record the duplicate keys pressed by the employees in real-time. 
EmpMonitor can improve your employees' productivity, business, and overall operation with its various astonishing functionalities. With our real-time computer monitoring software, you can view activities as they happen and manage them instantly. EmpMonitor can improve your employees' productivity, business, and operation with its great functionalities. With our real-time computer monitoring software, you can view activities as they happen and manage them instantly.
Watch How to Install EmpMonitor on 64-bit Operating System
Besides every effort to manage the time, all the work remains in the piles, creating a storm in mind. Does it happen with you regularly? Then something is not going in the right direction, and you might be missing something. Here are the 02 reasons why all the effective time management gets crashed or doesn't give the desired results. 
Waking up too late
We all love to be a night owl, but this is best if it keeps until the weekend. Because starting the day late can disturb the upcoming day and affect the daily schedules. 
So it is better to take a look at your daily schedule and figure out when to start the day
 Failing to manage distractions 
Social media platforms, emails, and distracting texts are the most convenient way to communicate, but they are elephants in the room of distractions. Whether the phone keeps ringing and pinging distracts too much. 
Turn off all the notifications and minimize the time spent on distracting activities.
Get started With Effective Time Management Approaches
Once you analyze and examine how you invest and manage your time accordingly, you can improve your organization's habits and environment to achieve better goals and reduce stress levels.
We hope that with these beneficial tactics for managing and remodelling, the utilization of the time will be now facile and uncomplicated. Investing in productivity and time trackers can further ease your managing tasks and provide detailed and accurate data. EmpMonitor is an intelligent cloud monitoring software with pocket-friendly monthly and yearly plans. Try Today!