Have you ever wondered how much of total time do you spend on your regular day to day activities in your entire lifespan? By regular activities, I mean like sleeping, eating, watching TV, working, socializing, etc. Of course, we don't care to track all our daily activities because what is the use of it? We spend more time on things we like, and less time on things we don't like. 
Yet, there are a few important duties we need to perform as a working individual, even though we don't prefer it, to keep our lives going. The best example of that could be hitting the gym every day for regular exercise to keep your health in a positive state. 
Although we don't measure total time spent on our daily activities during our entire lifetime, the time tracking statistics that I am going to share with you here is worth having a look at.
Time Statistics On An Average Life
If you consider an average lifespan of an individual, the total amount of time they spend on daily activities during their entire life is as follows. On average, you spend nearly 26 years sleeping. You work for a total of around 13 years in your entire life. You watch TV for 8 years and 4 months and spend 3 years on social media. 
Social media is comparatively newer than TV. Hence it is a bit lower in number. But as we age, our engagement levels on social media would surely increase, and will eventually surpass the time we spend on TV. On eating, we spend 4 years and 6 months of total time. We spend 1 year and 4 months on exercising and approximately 1 year in socializing.
So, according to these time tracking statistics, we spend most of our lives sleeping. No doubt, sleeping is most important to keep your mind at rest and to recharge your being after the day-long hours of work and other activities. So, there is no need to worry about that. 
The next longest time we spend is on working. Again, working is important to keep our lives going and to function in society. Work gives meaning to our lives, and it is alright if we spend around 13 years of our lives at it. Since it is the second-longest part of our lives, after sleeping, let us dig into it to cover more statistics around it.
Time Spent By Employees At Work In Different Countries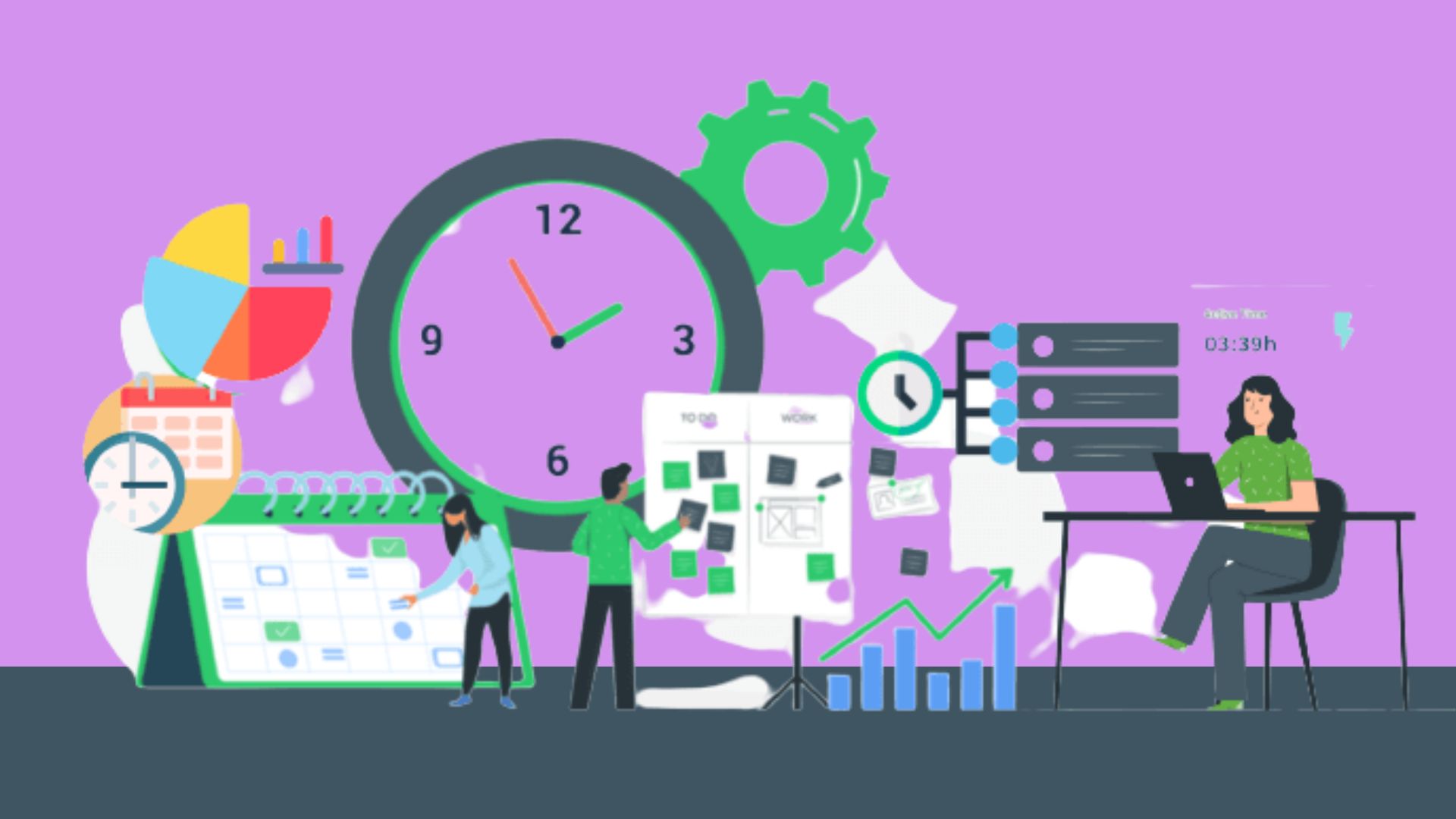 According to Wikipedia, the average working hours people spend at work in a year varies vastly for different countries. Mexico tops the list with 2,255 hours an average citizen spends at work. This is equivalent to approximately 93 days in a year. Then other countries follow the list. South Korea comes second with 2,070 hours spent in a year. 
In the 2019 report mentioned in Wikipedia, the United States comes in the 10th position in the list of countries that spend most hours at work in a year. Hungary comes in the last position, out of 14 most working countries on this list with 1,741 hours. 
So if we compare the top and the bottom countries in the list, which are Mexico and Hungary respectively, we find that there is a difference of almost 500 hours of work in a year. This shows that different countries have different ways of spending time at work. There could be many factors that support these time tracking statistics. The work culture and the nature of work have a vast impact on the number of hours people put in their work. 
Time Spent At Work By People In Different Professions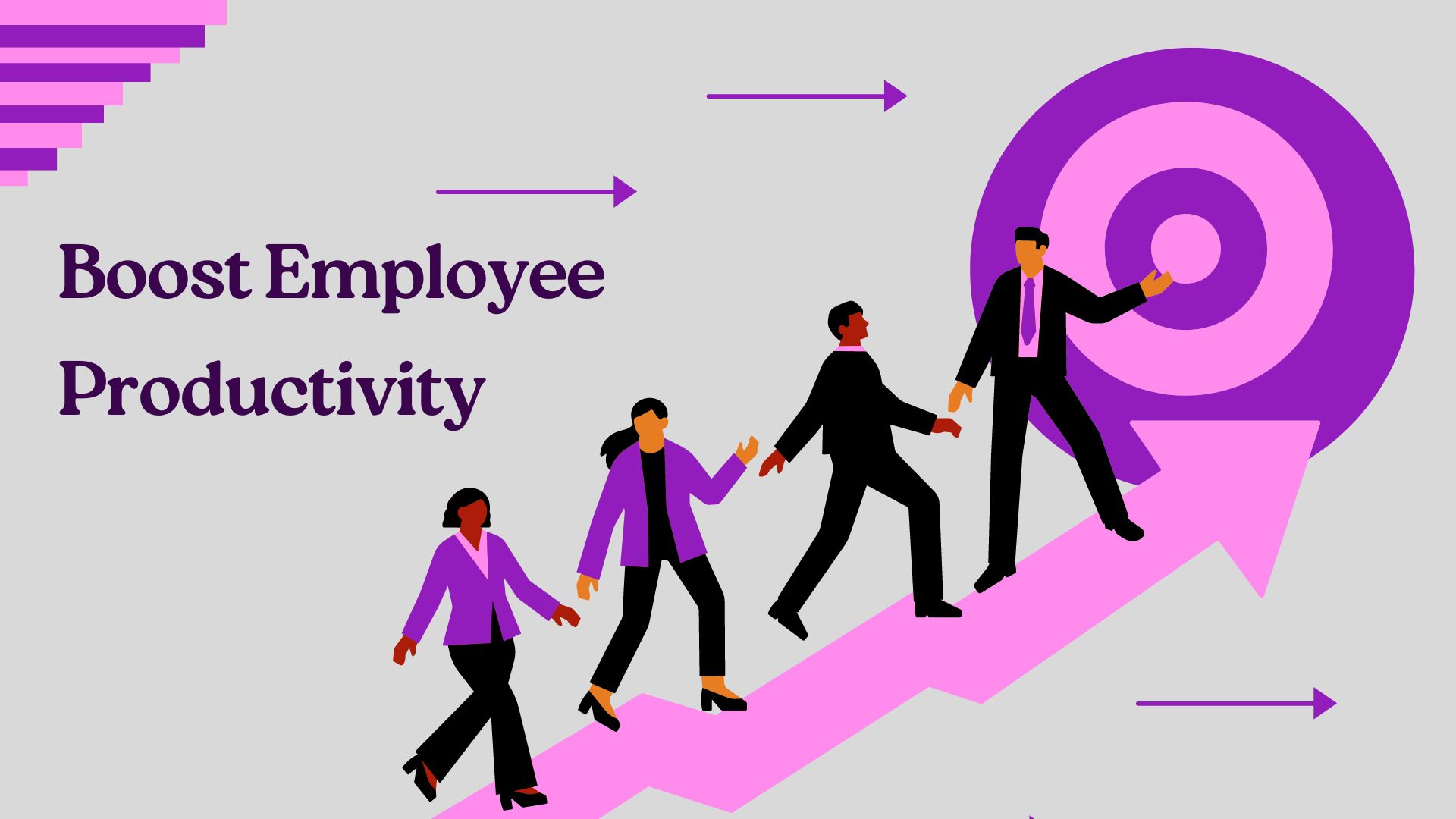 So, let's get more focused on the kind of professions different people have, and the amount of time they spend on each of those. Please note that these numbers are from the survey on American workers. 
The people who are working in the business and finance sector and are at managerial positions spend around 7 hours and 52 minutes every day, whereas people providing professional services spend around 7 hours and 23 minutes. Sales professionals have an average time of 7 hours and 13 minutes a day. People in the Forestry, farming, and fishing industry spend around 8 hours and 32 minutes. Whereas construction field workers spend an average time of 8 hours and 19 minutes.
If you see all of these professionals from different fields, they all work for more or less 8 hours in a day, which is the standard working time according to the labor law in the US.
Time Spent On Emails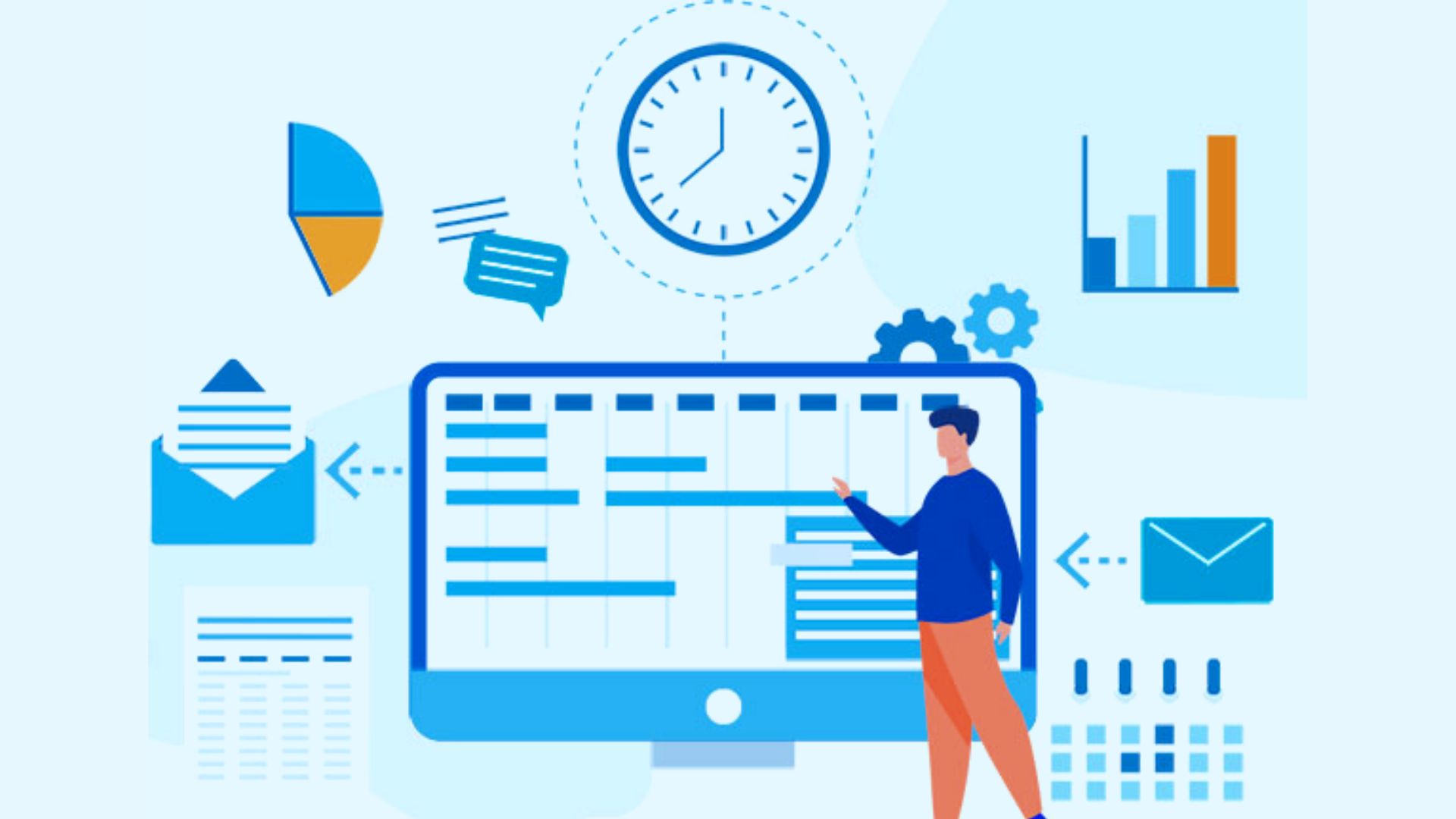 Now we get more specific to the workers of modern companies who use digital technology as a main means of work. According to one study conducted by Harvard Business Review, 40% of the people don't track the time they spend on writing or reading emails. Only 33% of the surveyed candidates stated that they usually track time spent on emails.
The time management statistics show that a massive amount of time people spend on emails, they never record. This means there is a huge loss of revenue generated by billing hours for professionals and companies. Although it is difficult to keep track of the time people spend on professional communication with teams or clients, the total time adds up to a lot of time that can generate some extra bucks on your invoicing. 
When seen in a day, it doesn't show much difference is there in the billing hours if we exclude the time we spend on emails. But, when we consider it for the total time we spend on emails in a year, it comes to an average of 650 hours. That is a huge loss of revenue if you are not including those hours in your invoices.
Time Spent On Meetings

Another most time-consuming activity we have on our working day is the meetings. We have this tendency to not include meeting hours in our billing hours. Yet, people track it far more accurately than they do so on emails. In the same survey, they found that almost 63% of workers track their meeting time. 
According to another study, Americans spend around 53 hours and 24 minutes a month on meetings where they are physically present. 16 hours and 51 minutes they consume in audio conferences, and around the same time, they spend on video conferencing. These numbers show only the hours of the scheduled meetings. But naturally, there is a lot more time they spend on casual meetings or ad-hoc communication through messengers.
Why Time Tracking Is Important

These time tracking statistics must give you some idea on how your days are passing by on different activities you perform at work or in general. Although it's not necessary to track all your activities, when it comes to working, time tracking can help you in many ways. By tracking the time, you can calculate your productivity in a day. Like an athlete who measures their time to complete a sprint and improve their performance, you can also raise your productivity through regular time tracking.
Another important benefit of tracking time is that you can have an accurate number of hours you would bill to your clients. We have already seen the loss of revenue that occurs because of not tracking the time you spend on emails and meetings. Including all your work activity in your billing hours would give you a fair advantage of raising your earnings with integrity.
It is also helpful in calculating the payroll of your employees if you track their time. You can compare the rate of your regular employees with external consultants only when you have the right measure of time they spend at work.
Read Our Latest Posts –
Efficient Internet Usage Policy To Set Employees Up For Success
Conclusion: Time Tracking Tool
While there are many time tracking tools available in the market, EmpMonitor is one of the most effective tools that can help you track time. Many large enterprises, as well as SMEs, prefer this tool over others because of all the smart features it has. It is a cloud-based SaaS product that is very simple and easy to use. 
All you need to do is to install it on your employees' desktop as well as on your system, and it starts tracking time in the most detailed manner. You can track the time you spend on each of the programs that you are using on your machine.
With a smart tool like EmpMonitor, time tracking becomes a productivity-enhancing practice for your business. The more precisely you can track your working hours, the better control you have on allocating time on your different tasks or projects.