Being responsible for providing training to the new employees is often daunting as success can bring a lot of profit to the organization, but failure can cost your time, money, and effort. In addition to this, there is also overwhelming stress of striking a balance between providing impactful training and continue running the business smoothly during those transition period.
Especially, small businesses are very much concerned with their new hires because the havoc caused by the wrong approach, weak training, and non-fulfillment of the expectations can be enormous. And, it can be for any organization, whether small or large. The only difference is, well-established companies can somehow bear the loss, but it's a big deal for startups. 
We understand how crucial employee onboarding is, and that is why we have come up with some successful training tips so that you don't go wrong along the way. But to completely understand how to deliver excellent training, you first need to know why it is essential for new employees.
Importance of the training of new employees
Training is all about moulding the thinking capability of employees for doing a particular job they get hired for. No matter, if the person you are onboarding is, experienced or a fresher, training is equally important for everyone as the working of every company is different. Helping new hires to get them comfortable with your office environment, guiding them to improve their skills and knowledge as per the role and helping them with the company rules and regulations, all these eventually results in making a high-functional team of well-trained employees that will strengthen the organization.
Moreover, the best part about onboard training is, it is not only profitable for companies but for employees too. When new hires are well trained, they gain more confidence and knowledge, which leads to better productivity. 
Apart from the job perception, there's also some level of training necessary for all the new members of the company as per the law, for example, awareness of health, safety, sexual harassment, and ethics. Training on all these topics helps to promote a safer and better working environment, which is another major thing for a company to grow.
So, now that you have understood the importance of training for organizations, and newly hired, let's look at some of the powerful tips that can surely help you conduct better training sessions.
Tips for providing effective training 
There are various suggestions to execute on new employee monitoring and training. Internet is overflowing with the tools, courses, and online modules that you can consider giving it a try. However, the tips we are sharing with you can incorporate with any of the procedure you choose to implement.
1.

Bring everyone on the same page
The very first and most significant thing that you need to do is, make your new employees know what is, anticipated from them. It should be done first because if they don't know about their responsibilities regarding their work, skills they need to have and proper resources to begin, then they won't be able to perform well. So, it is very crucial that you and your employees should be on the same page.
The best way to start with is to provide a job description of the role your new employees have to perform in your company. And make sure that the employee manual should include all the necessary information about the job, technologies you are using, a guide of how to use particular tools, etc. In this way, new employees will have a reference, if they get stuck while learning new things and also the time of other team members as well as trainers will be saved. 
2.

Build relationships between team members while training 
So many businesses provide online training to their new employees before actually bringing them into the office thinking that it will be more convenient. While this may work great for some, but generally the benefits of office training is much more than any other online process, mainly if you have employed freshers. It truly helps the new members to build a relationship with their co-workers from the starting, and by the end of the entire training period, their bond will become stronger which can be very helpful for teamwork. 
Also, the more team members spend time together, the more they will learn from each other, which is not possible in the case of independent training. Therefore, set all the newbies for the tasks which already other existing employees are doing so that you can also teach them and reduce the workload of other teammates at the same time.
3.

Divide your entire training into small chunks
Regardless of how efficiently you teach your new hires, you cannot make then learn everything all at once. It will be more helpful if you divide the entire course into small pieces and then guide them accordingly. Following this routine will help your employees to grab things quickly and remember them for a long duration.  
There are some companies who have urgent requirements due to unmanageable workload, and because of that, once their new employees get onboard, they start throwing all the information to them. It's a wrong practice. If you want to make your onboarding effective and your employees to retain their training for a longer time, then do not hurry otherwise only your time and efforts will be wasted without getting you something fruitful in return. 
4.

Make use of new technologies
It is not necessary that all the new employees you have hired are sincere and trustworthy. In a bunch of so many, there are always a few who may not contribute much to your company and discovering who they are in the initial stage is very important. The training period is the best time you can check the capabilities and potential of the candidates. Tools like EmpMonitor can be your best friend in doing that. It allows you to track the activities of the employees by providing you the screenshots of their monitor at specific intervals. You can also customize the gap in which you want the tool to capture the screenshot. It will help you know which all applications your employees are using, what they are browsing on the internet, and how seriously they are taking the training.
Apart from this, EmpMonitor also provides weekly logs in the form of PDF through which you can get to know in detail about the productive and non-productive hours. And the most impressive function of this tool is, it saves all the data in the cloud. So, if you are using this tool for employee monitoring, you do not have to face any storage issues. Along with all these things, there are a lot more features this tool has to offer.     
5.

Identify your team skills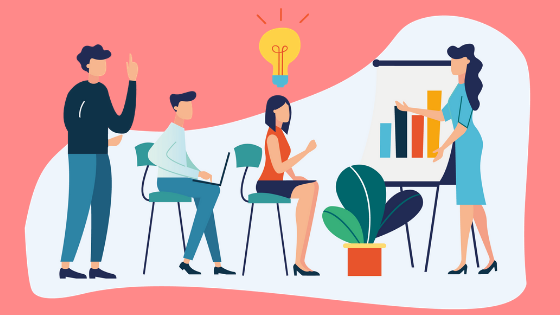 Onboard training can be advantageous in so many ways. But it depends on you how much you are making it worthwhile. It not only helps your employees to gain knowledge but also provides you the opportunity to discover the potential of your entire team. For identifying that, you can conduct multiple seminars, events and organize games frequently to bring all the team members closer and know the hidden talents in them. Getting a leader from outside for special events will also be very helpful to motivate the new employees and boosting their confidence.
Conclusion 
It unquestionably requires some extra legwork for providing excellent training to your new employees, but in the end, you will get a reliable and better team for the long run that can enhance your business. These five tips will surely help you to accomplish that. In case, you have any other doubts in designing the onboarding process for your new hires then you can, let us know in the comment section. We would love to help you out.