Remote worker monitoring has become quite essential for employers who are seeking for better productivity and engagement at their workplace.
Though many of the employers may think that monitoring work seems sort of like overdoing. It depends on how you monitor employees' activities without disturbing their privacy. If you are implementing ethical monitoring policies to enhance production in your workplace. Then there is nothing to concern about monitoring employees' activities.
In fact, by learning that their working hours are getting tracked by the employer, remote workers could try to put more effort into their work. That way, the company could be able to produce more productive results for the business.
Many of the employers around the world are implementing employee monitoring in their workplace so they can:
Track the work hours of employees needed to finish the task before the deadline.

Check the employee's activities so that they can avoid anything which can depreciate the productivity in the workplace.

Evaluate the performance of competent/ incompetent employees to reward/ penalize them based on their work.

Find possible insider threats in the organization.
However, as the organization grows into multiple branches (at different locations), more people will join the team. And that would make it difficult for the employer to monitor the activities each and every employee in the workplace. And that may end up causing:
A decrease in employee engagement at the workplace.

Loss of production for the company due to less productive hours.

Can't retain top-performing employees.
To avoid such scenarios, remote employee monitoring, and time tracking software become essential for companies. So that employers can also manage their organizations to gain more production for their business.
Still not sure about employing a remote work monitoring system?
In this guide, I'll show you how you can implement remote monitoring to enhance the work production and engagement at your workplace:
To Listen, Tap On Play Button:
Importance Of Remote Worker Monitoring-
In today's world, productivity seems to be a major concern for all small and big industries. Especially, it could be quite challenging for a single manager to track the work record of different workplaces and departments in their industry.
In such a case, what an employer need is a remote monitoring system, which can track and manage work production for the growth of their company. With remote workplace monitoring, employers can enhance transparency in their organization. And it might also help them to learn how committed employees they have in their company. 
By knowing that an employer is tracking their work, remote employees could feel motivated to put better efforts. It may result in getting an organization better productivity.
Beyond that, remote monitoring can also help you while working with freelancers and independent workers. It can help you to gauge the billing of their work based on the production. While they will also rest assured that their efforts are visible to the employer. So, they can get the justifiable amount for their payment.
How To Implement Remote Worker Monitoring?
If you also want to introduce a remote-based monitoring system in your workspace and wondering how to do so, here are the steps you can follow:
Before implementing a monitoring system in your workplace, you might want to check whether you are facing issues like lack of production, employee engagement, work performance with your team. 
For example: Suppose, if you are managing multiple departments at different locations. Then you need a remote worker monitoring system (like EmpMonitor), which gives you the central network to monitor the computer activities of employees under different departments and locations.
Once you have identified the reason for employing a monitoring system. You will have to mention in your company's policies why you are implementing a staff monitoring system in your workplace. And how it can benefit you and your employees to enhance their work performance.
After introducing the policy, implement the monitoring software with the best monitoring features (like EmpMonitor). And track the work performance of your team for a time. Based on the analysis in that period, you should take steps to increase the work productivity in your organization.
Introduce Work Culture of Accountability:
Motivation is the key to improve employees' performance. To enhance productivity, employers should motivate their hardworking and performing employees by rewarding them.
For doing so, you can utilize the employee monitoring system to track the work activities of each and every employee. And you can reward the best performing employees. That way, you can also encourage other individual employees to achieve the benchmark of becoming the best employee in the workplace.
Workflow Management:
As an employer, if you are expecting conscious efforts from your employees. Then you need to manage the workflow in your organization. Bringing an employee monitoring and time tracking software, you can explicit the time taken by an employee to finish their particular task. That way, you can remotely manage the workflow efficiency of each of the employees. And can bring more productivity to your business.
In such a case, what you need is the best monitoring system, which has multiple features to gauge productivity, time tracking, engagement, and workflow management features.
EmpMonitor is a remote worker monitoring solution, which gives you all the required monitoring features under a single package.
Try EmpMonitor For Remote Work Monitoring:
On the marketplace, there are various employee monitoring tools, which can provide you with a different range of features. What you need is the robust monitoring solution, which can not only help you to measure work productivity but also prevent your organization from any internal data breaches.
EmpMonitors gives you access to check the browsing history of employees' computers. And to ensure security, you can also check the automated screenshots of possible insiders who are harming your company.
Using EmpMonitor, you can also download and store the details of employee logs and other information like top website, and apps used, keystrokes, in the format of CSV. Visualizing that, you can find out the most productive employees in your organization.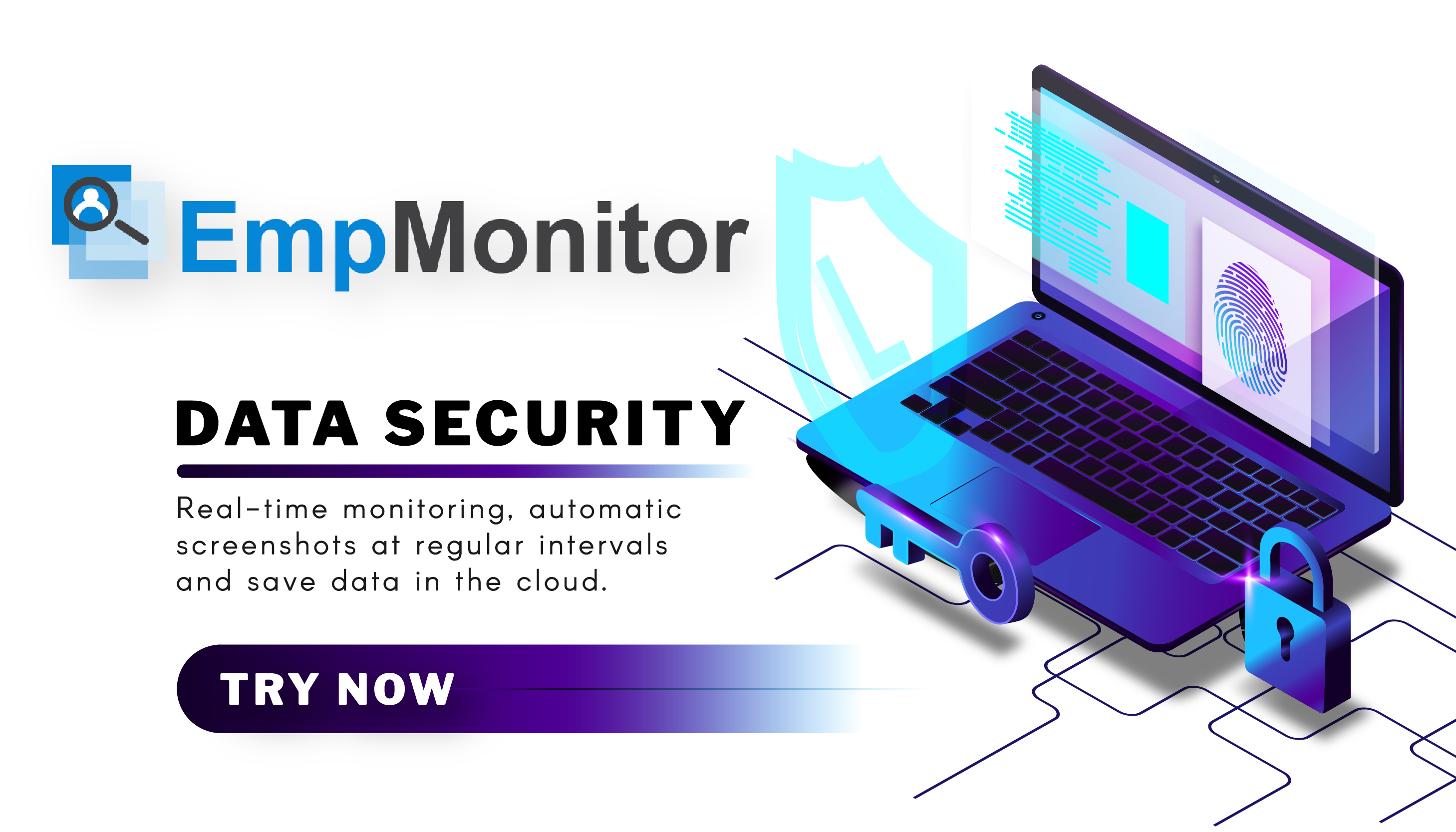 In case you are looking for an employee monitoring system for your remote working team, try EmpMonitor. With its amazing monitoring features, you can remotely manage the work of your employees to bring more productivity for your organization.
Checkout this video! how EmpMonitor can help you to remotely track the work in your company.
Also Read:

How To Get The Most Out of Your EmpMonitor App

05 Best Time Tracking and Productivity Monitoring Software In 2020
Wrapping Words:
Want to track and enhance the work performance of your employees? Most of the companies are implementing a remote-based monitoring system in their workplace to take control of productivity. With accurate and effective monitoring, it becomes easier for employers to manage their organization without any security threats.
Have you been using a remote worker monitoring system? If you have anything more to say, please mention them in the comments below.