Today, in the business world, people are more competent to be productive in their profession. And many industries are exploring new methods to improve productivity in their business. Timeboxing is also one of those methods which you can utilize to manage your work-time efficiently.
As we know that time management is one of the most important factors that can affect business productivity. People who are working remotely and freelancers can also use a timeboxing method to manage their work-time efficiently.
In this blog, we are going to overview the timeboxing methods and will further explore it to tell you how to use it to gain more benefits for your business.
So, let's find about what timeboxing: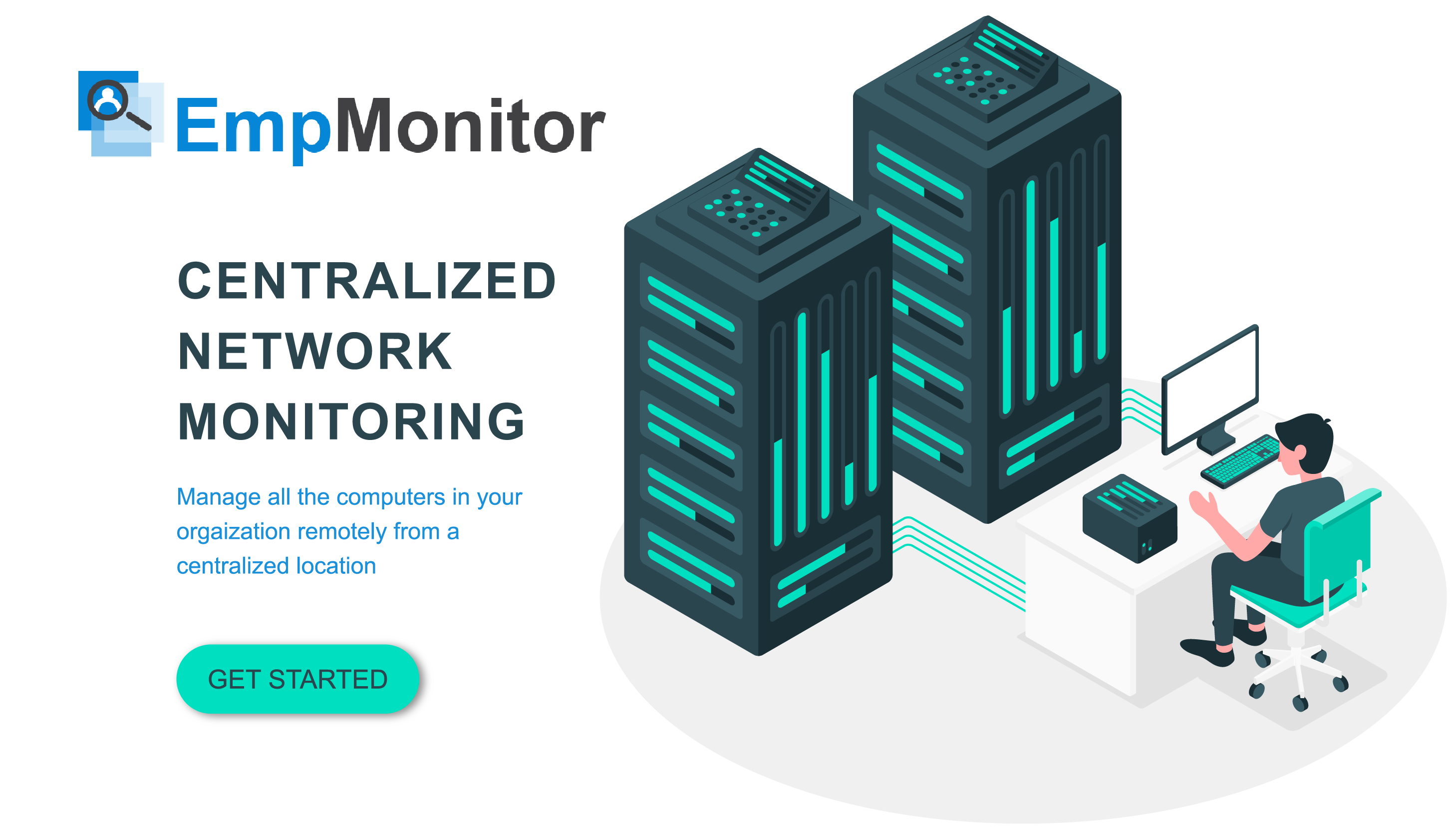 What Is Timeboxing?
It is a very simple technique to manage time efficiently and be more productive. In this method, you need to allocate a specific amount of time for a task in advance. And then make sure to complete that task on the given time frame.
You might have heard Parkinson's Law, which states that "work expands so as to fill the time available for its completion." For example, Suppose you have decided a fixed amount of time frame to complete a project, you must try harder to finish that before time. Although this concept seems to be quite new, however, it first came into view in 1991 introduced by James Martin in his book Rapid Application Development.
Later on, this idea became famous once Mr. Elon Musk (CEO of SpaceX & Tesla) started using the timeboxing method to create 5 minutes tasks throughout the day. And he claimed that this method helped him to manage two companies while also having enough time to spend time with family.
Nowadays, there are many project and time management tools available in the market using which you can easily allocate time for your workforce to complete tasks before deadlines. And even if you are a freelancer, it could help you to be more efficient with your work so that you could be able to earn a few more bucks.Now, here we would look at some more benefits of timeboxing.
Benefits Of Timeboxing:
There are many benefits of timeboxing, which you can see across different industries. As it helps you to be better with the management while you could be able to track the work progress, to make sure that you are ahead of time.
Here we have shown some of the benefits of timeboxing in the workplace:
Project & Time Management:
Because of this timeboxing technique, it has become easier for the management to decide the time frame needed to finish any task. There you can compare how much time and task force you need to complete a project on time. That way, a team could be able to visualize the bigger picture in mind and work accordingly to reach the expected deadlines in a limited amount of time.
Having clear and set goals in mind, it would be easier for each of your employees to focus on the task given to them. So that they could work more efficiently to increase the productivity of their firm.
Task Prioritization:
As we know that all the tasks are not equally important. In such a case, you should target for the tasks that are more important for your business. While timeboxing your work, you can categorize the work based on their importance and give priority to tasks, which could bring more value to your business.
When you are giving priority to the urgent tasks to complete it on time, it would help you to bring better productivity. And afterward, you can work on your regular tasks that are not quite urgent. This way, you efficiently handle the workload employees while focusing on the essentials for your business.
Progress Tracking:
Timeboxing also helps you to keep track of the work progress. It shows you the expected time frame. So that you can manage to work on all the tasks and finish them to reach the expected deadlines. In case of any issues or delays in between the work, it would make it easier for you to visualize that problem.
On top of that, based on the priority of work, you can update tasks on your to-do list. That way, you could have enough time to complete urgent tasks and deliver them on time.
Motivation For Workforce:
When you have a deadline to finish a task at the expected time, you can work more efficiently to reach your goal. Without a time frame, we can just keep delaying the work for the next time which can affect the overall productivity of the business.
On the other hand, when you have set a goal to complete a task on a given frame of time, you can work more diligently to reach the goal as soon as possible. It would help you to be more competitive so that you can finish your work before the expected deadline time.
Also Read:
How can you reduce employee time theft?
Avoiding Negligence:
We all try to reach perfection, but sometimes we become lousy and do negligence in our work. While perfectionism is not easy to attain, timeboxing can help you to avoid the passable attitude. So that you can put more effort and try to reach perfection in your work.
Increase Employee Engagement:
Employee engagement drops when the workforce feels that their efforts are not bringing optimal results for them. In such a case, timeboxing helps them to measure their own performance so that they can further improve their skills. It gives them motivation to be more competitive in their work so that they can accomplish more success in their profession.
How To Use The Timeboxing Method?
If you want to implement the timeboxing technique to manage work-time efficiently in your business, here we have shown the 5 simple steps to do so:
Define Your Tasks
Set Your Goals
Decide Time Frame To Complete A Task/Project
Analyze Performance
Reward Your Team
Define Your Tasks:
The first thing you should do is to create a to-do list for your team members for a period of time. There you should mention the urgent task and projects which need to be completed before the given deadline.
Initially, timeboxing may feel like bonding to the workforce in which they need to complete the task anyhow within the given time frame. However, you don't need to be too forceful. As time would progress, it would help them to improve their professional skills. That way, they can more efficiently be more productive for the business.
Set Your Goals:
Once you have created a to-do list for your team, you need to set prior goals for your business that you want to accomplish using the timeboxing method. It would help you to motivate your team so that they would put more effort into their work. While setting goals for your business, make sure to be clear with your expectation. Since, in the end, you need to measure the team's performance based on your expectations only.
Also Read:
Best Virtual Team Building Activities To Implement At Work
Decide Time Frame To Complete A Task/Project
Now that you have already created a list of tasks with expected goals, you need to decide a time frame to complete the work before reaching the deadlines. Most of the time, people forget about the external interruption and other delays in the work. And ultimately, they wouldn't be able to finish their job on time. So it's better to provide some extra time so that your employees would have enough time to finish their tasks and projects before reaching deadlines.
Assessment Of Work:
Now that you are done with the setup of timeboxing, you need to schedule your task by giving it limited time slots, which are called timeboxes. Make sure that your team is following the timeboxes and organize a brief session to measure the performance of your employees. It would help you to elevate the performance of your employees while you can also reward the performers to encourage others to be more effortful in their work activity.
Reward Your Team:
If your team is working hard to complete their tasks according to the timeboxes given to them, then you also need to reward them for their great efforts. It would help you to enhance the motivation of your employees. So they would try their best to keep moving forward and try to reach all the expected goals without missing the deadlines.
How Can Time Tracking Software Help You With Timeboxing?
Even if you have implemented the timeboxing method, it won't help you to bring success for your business unless you have the ability to track the time to complete the work on a project. What you need is a time tracking software like Empmonitor that allows you to measure the work hours of your employees. This way, you can easily inspect the weather the given task could be completed before the deadline or not.
Even when your employees are facing difficulty in their work, using the best features of EmpMonitor (Like Realtime monitoring and auto-ScreenShots) could help you to find that problem. While you can sort out their problem so they can work more efficiently.
Conclusion:
We truly believe that timeboxing can be very beneficial to claim efficient workflow, with an engaged and motivated workforce. And the above shown strategies can really help you to attain better productivity in your business. However, make sure to not be too forceful to employees. Putting more burden on employees may also backfire you.
We really hope you benefited from this article. And if you really like this article, please don't forget to share it with others.
You can also read our other blogs explaining about workload management and measuring productivity of your workforce.
In case you have any queries, you can mention them in the comments below.