Do you agree that just coloring the walls with positive and motivating quotes is not enough? And expecting that everyone who sees it will follow them. It's a dead place instance, Right!
Work ethics for any employee or organization is a kind of glimpse of professionalism from both the phases of employer and employee.  It is the character for nourishment, which can be part of an individual's personality and overall outlook on life. 
Since our childhood, we perpetually have been accustomed to excellent work ethics that drive prosperity. But how valid is this? How is work ethics compared with the productivity and achievement of a person?
Some of the fundamental elements of good work ethics are discipline, professionalism, honesty, respect towards the team members, and opportuneness. These characteristics and values mold the personnel to be more measured and more effective.
In this article, we will witness what work ethics means, its advantages, and consequences in the absence of it, how the remote workforces should retain work ethics, and all the related terms.
What is Work Ethics Mean?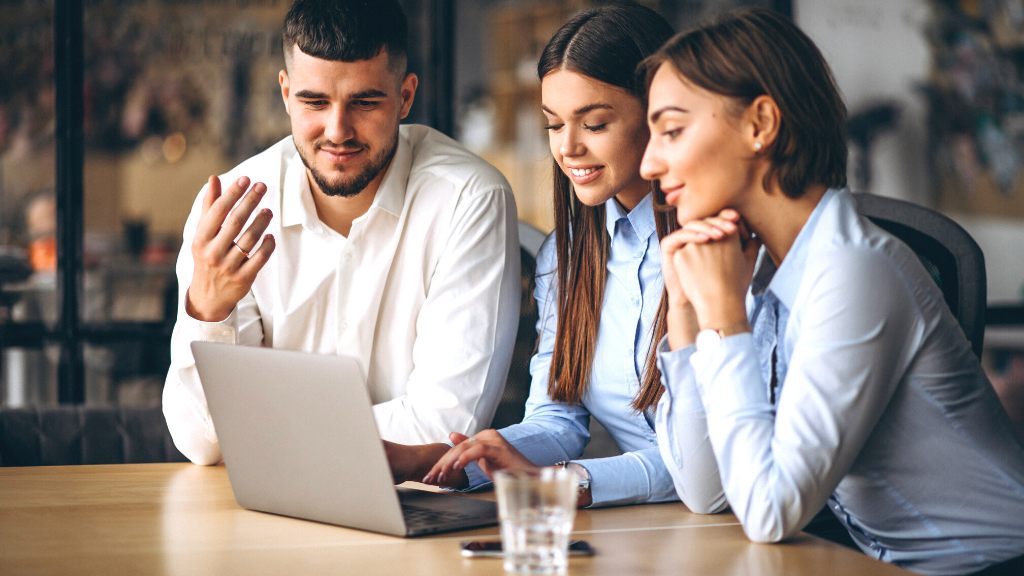 "Big jobs usually go to the men who prove their ability to outgrow small ones." ― Ralph Waldo Emerson.
Work ethic in technical terms is the parameter of the behavior used in the workplace, to be more precise, what is and isn't tolerable in the workplace. 
Good work ethics dedicate the terms employed for the nature or perception of the employee towards their profession and overall company ethos. In contrast, a defective work ethic is a perspective of the employee that shows absenteeism or deficiency of professionalism in the workplace.
Individuals with bold work ethics present or conduct themselves as productive employees and are full of positivity and enthusiasm to achieve goals.
Work ethics is not only crucial for employees but also for organizations too. Employees with influential work ethics can motivate them to achieve impossible goals with ease.
Why Work Ethics Is Important For Any Business?
The human resource department's main hunting agenda is hiring such temperaments with passionate work ethics because it assists the company's behavioral pattern for the accurate working method.
Well-Disposed and Esteemed Work Environment 
Employees with passion and strong work ethic present themselves as professionals in every perspective. By respecting team members and leaders, and whomever they develop into association with, which conclusively become role standards for other employees.
Boosted Productivity
Employees with dedicated work ethics persevere their engagement to the company and ensure they would not slack off from any projects or assignments. Individuals with strong work ethics tend to bring pride in their respective jobs, meet deadlines and create vibes of capableness and productivity.
Talent Hub 
Employees with passionate work ethics continue to show their dedication towards the organization and work. They are an asset for the companies that at some point influences other employees to stay motivated also.
So how to retain and ensure that the majority of the employees should get motivated further to enhance their work ethics skills and drive the company's success. 
06 Effective Ways To Retain Work Ethics Among the Employees & Organizations;
Proper Mentoring
Sometimes work ethic culture also depends upon the managers and team leaders, who should set accurate parameters and precise targets and objectives concerning the organization's work culture, policies, and how to behave. Precise monitoring and training programs will eventually guide ethics, especially at the employee's initial or training periods.
During the mentoring and training process, ensure effective interaction and doubt clearing sessions between the employees and managers.
Right Work Environment 
A peaceful and non-toxic work environment is the pathway for new talents and thoughts. It established that employees favored working in a healthy work environment directly associated with mental health and productivity. 
Ensure employees feel safe and confident to express their thoughts and internal issues. These certain factors can directly impact the work ethics of the employees.
Professionalism 
A professional employee carries a quality of craft and services. It starts with trust, discipline, and constant hunger for excellence and self-improvement. Acknowledged employees establish their heart out in work, execute and promote professionalism, and bring goodwill to the organization.
Discipline
One of the core and must-need elements to enhance the work ethics among the employees is to encourage them to be self-disciplined and value time. When discipline becomes the part and culture of the company, it automatically drives through the employee's veins.
The initial step is to implement punctuality and focus on maintaining it in the organizations. It assists preserve dignity and enhance the work environment of the organization. Furthermore, encouraging the team members to work efficiently and focus on the goals and objectives.
Understand Employee's Need
Creating a healthy workplace environment demands a high level of engagement and commitment, while this requires understanding the employee's needs and internal issues. 
When an employee's appropriate needs are satisfied, employees feel more motivated and inclined towards the goals. Work tends to sustain changes and so the employee's needs. All these factors directly impact the work they do. 
A Culture of Constant Feedback 
Feedback conducting culture for any organization is like filling the loopholes in the workplace communication cycle. Hence, continuous feedback sessions are mandatory factors to maintain work ethics. 
Honest and interactive feedback welcomes the transparent work culture, suggestions, valid exchange of ideas and information. Ensuring wholesome communication and constant feedback in the organizations. 
But with the pandemic and the after-effects still hitting the industry cords, remote work culture has become the new norm, making the organizations struggle to maintain the productivity and work ethics on the track.
So here we are up to discuss 03 measures to sustain work ethics while working on remote; 
Invest in Employee Monitoring Software
Employee monitoring software is the best investment option to implement and ensure the employee ethically produces and is well monitored. Working from home has numerous risk factors and sensitive data. 
Organizations opting for the remote work culture emphasize monitoring options. It provides massive security options like keystroke logger, cloud monitoring and ensures the productivity of the employee sojourns at the pathway.
EmpMonitor – The Cloud-Based Employee Monitoring Solutions
EmpMonitor is a cloud-based monitoring solution that monitors and manages all the systems in a single dashboard and gives detailed insights into the system with an easy apprehending graphical representation.
EmpMonitor allows the user to monitor and manage simultaneously, with the inbuilt features which lead to better productivity and cut the cords of time-wasting management staff activities. Some of them are; 
Time Management-Record the exact working and non-working hours on the premises. Track the productive, unproductive, idle, and offline hours in one single timesheet.
User Management-Effectively manages and monitors with the centralized monitoring system.
Manage Attendance-Automatically clock in and clock out system and timesheet.
Data Security–Real-time monitoring, automatic screenshots at regular intervals, and save data automatically in the cloud.

Watch the Detailed Video on
How To Manage All The Employee Workplace Activities ?
Train the Workforce on Remote Culture 
The most vital element of creating an ethical remote workforce is training the employees to perform their respective jobs remotely.
In the absence of the proper training and understanding of the policies, the remote workforce will not be sufficiently productive and miscommunicated.
Read Our Latest Articles; 
Remote Employee Time Tracking And Its Benefits
How To Increase Workforce Productivity | 05 Best Practices
Wrapping Up ! 
Demonstration achievement and content component is a perpetual manner, however, one needs to be full of commitment and perfect work ethics to achieve the target goals.
Adapting and understanding the employee's needs and issuing their problems can boost a healthy work environment, and we all know that everyone is thrusting about this. 
Employee monitoring solutions, like EmpMonitor, are here to hold the back of the employers or individuals to monitor the workforce while working remotely with numerous advanced features valuable for the organization's capability of working within the security lines. 
Work ethics is the perfect element in the employee that every employer seeks, but it's buildable and manageable with self-improvement and correction.
What's your idea for retaining work ethics and being full of spirit? Do tell us in the link shared in the first comment below.