Is your business suffering due to the sudden ? outburst of Coronavirus ?? If yes, then read below!
The ongoing international pandemic regarding Coronavirus has made it very clear how important it is to consider remote work culture for our businesses. Due to the Coronavirus outbreak, presently, most of the companies are accelerating remote work. 
Though there are various conjectures around the world concerning productivity loss when employees work from home. And now, because of the Coronavirus pandemic, these myths are becoming even louder and causing quite a ruckus. 
The biggest challenge that companies and individuals face with remote work is to judge productivity remotely. Fortunately, employee monitoring tools like EmpMonitor brings all the solutions to such problems.
PODCAST:
How To Monitor Your Employees Using EmpMonitor?

EmpMonitor is one of the most handy work from home staff monitoring software in today's day and age. It provides a number of workable solutions for businesses that want to make the most out of their workforce power. Thus, if it's about looking after the employees who are working from remote places due to Coronavirus or otherwise, EmpMonitor can help you immensely. 
You just have to install the software on your employee's laptop or tablet or PC or any device that he or she's going to use while working from home. One of the biggest advantages of this productivity measuring tool that makes it perfect-fit for remote tracking is its Stealth mode functionality. 
Following it, EmpMonitor- one of the best staff monitoring software gets completely invisible. It does not display in the programs nor gets recognized by the task manager. However, it can get traced in browser history. Not to mention, you can also access your employee's login and logout time details with it. Moreover, track their productive and non-productive hours seamlessly.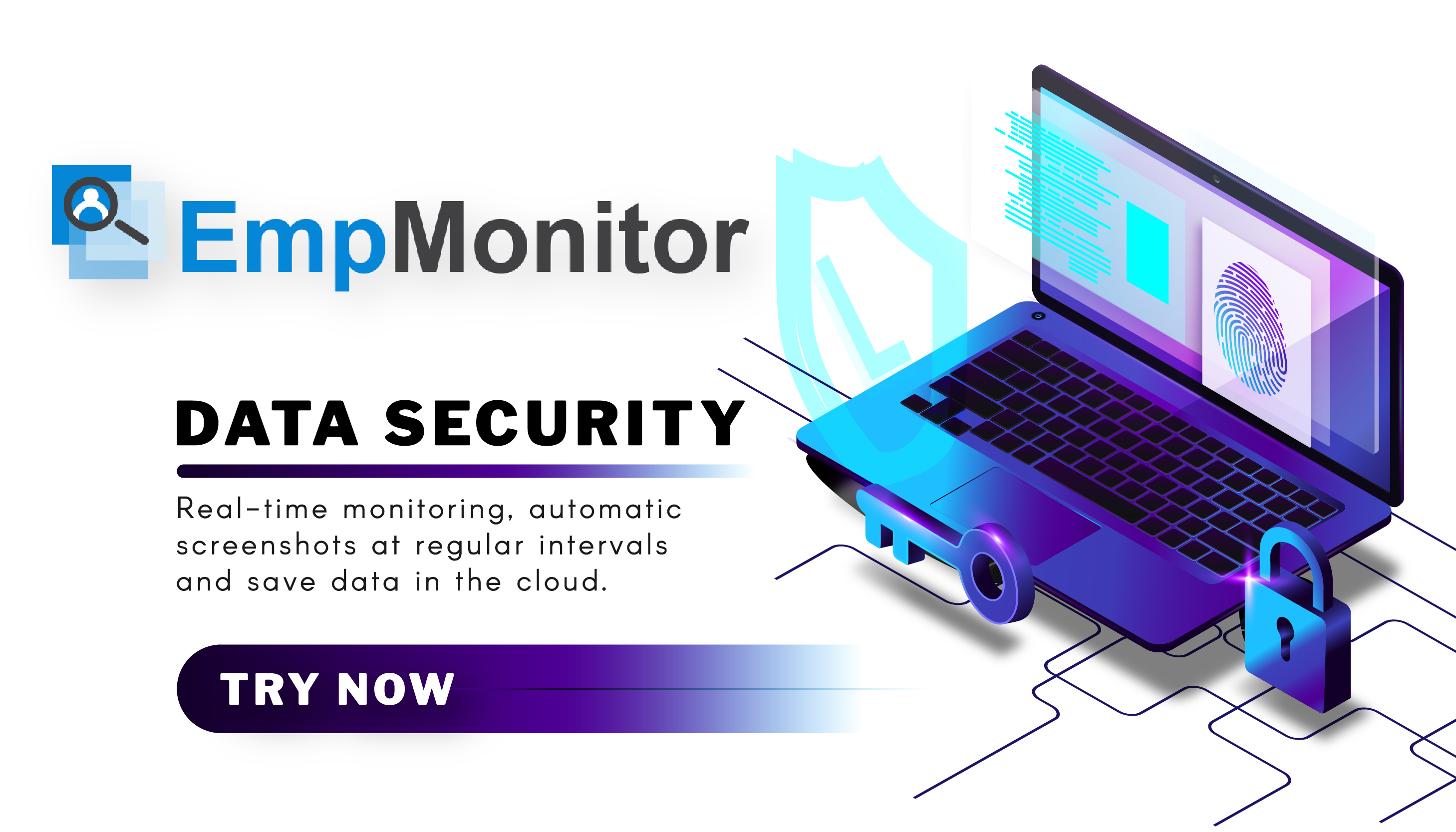 You also get detailed report analysis of your employee's activities in the form of graphs and charts with EmpMonitor. So, you can simply understand the productivity metrics in the first place. Besides this, this software is a cloud-based asset. Hence, there's no need to concern about storage issues. Your all data gets saved on the cloud. 
So, if you're facing productivity and work from home staff monitoring issues because of the recent outburst of COVID-19, then EmpMonitor can be a savior for you.
You can also click here to know all its features. 
Also Read The Following Posts:
Managing Remote Teams – 6 Tools To Help You!
How Can You Improve Productivity Of Your Employees
Why Is EmpMonitor The Best Solution For Your Business?
The evolution of workplaces can be daunting for businesses. But, if they are well-occupied with the latest technologies and well-prepared with effective employee monitoring tactics, then they can come out victoriously.
I know there a lot has been said regarding perfect monitoring practices. However, very rarely, companies get to experience it in the real world. But, believe me, with EmpMontior, you get the best-ever employee monitoring approaches. Our solutions are practical to achieve. It doesn't require any sort of technical expertise. Even a novice can access it without facing any trouble. 
It goes without saying the primary motive of companies behind taking on monitoring is to enhance their productivity game. So, how EmpMonitor can improve your productivity crisis practically-
Availability Of Detailed Report- 
With this tool, you get in-depth reports of your employee's actions, no matter where they work. It includes their logs, top used websites, top used apps, keystrokes, and a lot of other things. So, if you know where and when they're investing their time, and how it's affecting their productivity, then it will become easy for you to enhance your company's overall productive power. 
Hence, if your employees are currently working from their homes, then through a detailed report analysis, you can monitor their activities thoroughly.
Make The Most Out Of Screenshots-
Yes, with this tool, you can also access screenshots of your employee's systems. It is one of the best ways to monitor your employee's system screens. Right! The screenshots generated by EmpMonitor always remain high-quality. So, you can easily see what's there or not. It's a fully automatic process. Nothing needs to be done manually. Hence, if some of your employees are working from remote areas, they can't get away from the fact that you're constantly monitoring them.
Optimize Browser History-
I'm not kidding, using this software, you can see your employee's browser history. In accordance with it, you can analyze which sites he/she is visiting, how much time they are spending on them, and a lot more. That way, you can not only foster productivity metrics but also pinpoint your not-so-hardworking employees, which are in your company just for the sake of it.
Keep Up The Team Spirit-
As we all know, unity works as a pillar for making a business successful. Well, it's very crucial to have a reliable network of team members, especially when you want to grow more potent at the time of crisis, like during a sudden hazard of Coronavirus. 
So, with EmpMonitor, you can do this in no time. By using this software, you can ask higher authoritative people of your business to analyze the work activities of their team members. That way, you can create quite an aware work environment in your company, which directly impacts productivity attributes.
Monitor Keyword Actions-
No wonder, the keyboard plays a vital part in working online from a computer system. Right! So, in accordance with EmpMonitor's one of the traits, you can monitor the keyword activities of your employees, which becomes even more needed at the time of work from home. Accordingly, you can check what your employees are typing. So, you can view keyword functionalities inside out.
Comes As A Complete Package-
EmpMonitor comes with a complete package. If you employ it for your company, then you can use it for different niches of your business infrastructure, be it, finance, medical, education, corporate, parenting, and much more. So, you no more need to depend on other monitoring solutions for your business, if you have EmpMonitor- the ultimate solution for your business. 
Over To You:
Without a doubt, the smooth functioning of companies has gotten shattered due to the recent chaos of Coronavirus. It's no longer safe for employees to visit their respective offices and serve their duties. That's why work from home is the need of the moment for businesses to stay productive, which brings the need of employee monitoring software.
And there is nothing better than EmpMonitor to make sure your employees don't slack off and take advantage of this situation. With the incredible features of this tool, you can prove that working from home can be equally productive for industries out there. With its practical solutions, you can hold on to productivity metrics seamlessly, even at this difficult time also.
Stay safe!