Corporations in this contemporary world have been more active in breaching incidents and monitoring insider threats activities in the work environment. Long ago, when employees used to come to the office and all the working equipment was provided by then and only. Security threats were not the scenario of concern. Since then, the table has turned 360 degrees. Companies have to pivot from offices to working remotely.
They are getting highly keen and alert for the tracking of distant employees. Some data show that around 60% of the employees prefer to work from their comfort zone. There was a high demand for tracking online activities like website tracking, keystroke logging to keep security threats and predicaments at bay.
One of the aspects which every employer and employee faced is the trust issue! Tracking words itself creates a sense of skepticism. However, there are significant 02 reasons for tracking foremost to ensure productivity and efficiency is one well-balanced path, and secondary is the security of any confidential data that the employee has access to.
We aim to discuss few critical yet crucial facts of tracking for organizations and why even they need to do, in this blog, so hold on tight and fasten your seat belt for the upcoming sections; 
Why Tracking So Crucial for Corporations?
There is a saying that employees are the backbone of any organization because they hold crucial, confidential data and information that can cause non-recoverable losses. While employees were working in the office premises, it was easy to monitor, although this current pandemic has changed the work pattern creating more complex situations for the security systems. 
Employees working on distant get off often bypass cybersecurity precautions and cause more threats in contrast with in-office employees, but that doesn't mean they don't necessitate any variety of monitoring. There are security-related threats in the office environment, like the practice of external drives or sending the files to another website.
What Types Of Monitoring Is Mandatory?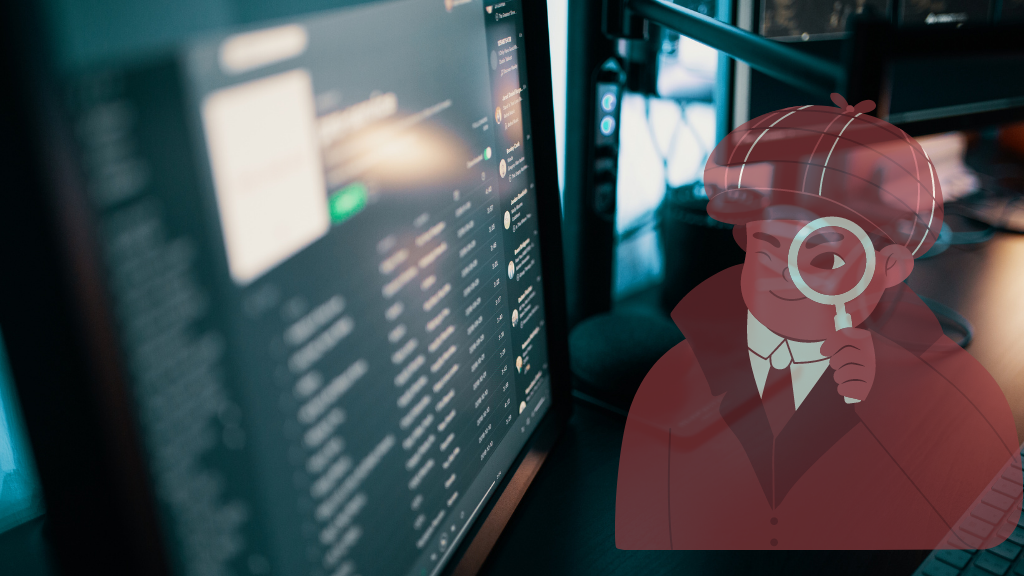 Employee monitoring customs include website tracking, keylogger, tracking productivity, regular screenshots, verified attendance, and many more. There are endless benefits of monitoring employees, incorporating surveillance, and flagship the data security and breach concerns.
Apart from the organization, monitoring customs hold a leading name for the businesses also. They not only monitor but also help the marketing strategies to perform excel. Like talking about website tracking, you might wonder why a business needs website tracking? The answer is.
Website tracking is a surely propitious strategy for business. Suppose you are launching a  product, however, you can't go around and launch it, right? Launching any campaign and business needs analysis and deep research whether there is a need for the product you offer.
If you want to know the accurate and well-researched analysis about the customer visiting your web, website tracking is the milestone metric for the strategy. Why does corporate need tracking like seamless ocean tides like a discussion which will never slow down? Although, there is one phrase that is mandatory for a business or company is website tracking.
Is Website Tracking Worth Performing ?
In essence, businesses and organizations do privilege website tracking because of their intense security and researching requirements. We will discuss both in detail why actually website tracking is worth performing for them;
Website Tracking For Businesses – 

Reason1 – 
Businesses need comprehensive research about the consumers and what they need and track the online activities like user behavior, measuring the traffic, and report on website traffic. 
Reason2- 
Tracking websites can give you a report on the location of audiences, bounce rate, web visitors, and goal conversions. Tracking these metrics can assist in designing the upcoming marketing strategies in a revenue-returning format.
Reason3-
Tracking the visitor on your web can supercharge the lead generation plans and discover the best referrer channels. As a business, conversion rates are assuredly the flight of fancy, but this term is also an ominous task. Through website tracking, marketing approaches can get tested and experimentation would be on ease to analyze what out of the blue gives you the high conversion rates.
Website Tracking For Organization-
Reason1- 
Website monitoring  helps the organization in monitoring the employees and their real-time user actions. In any case, it blocks any malicious website used by the user to prevent further damage.
Reason2-
Employees in a distant location or working from home have unlimited data resources, although their online activity is the main concern for many organizations and companies. Access to the online web, GPS tracking, and browser history can resolve the online activity problems. 
Reason3-
The purpose of website tracking software is to analyze the employee's browsing patterns and also improve security and productivity. Also, it provides a web filter to allow only trusted and authorized websites.
While talking about every aspect of it, tracking software is the epicenter of the discussion and incertitude, of course, for every organization or company. The market is flooding with numerous options while some are burning in pockets and some are not as expected.
For example, EmpMonitor allows the management and monitoring of a high counted number of employees from a single dashboard. Its well-designed and functional features assist hewed the cords of tracking activities and ease the management-related task.
EmpMonitor – Cloud Based Employee Monitoring Software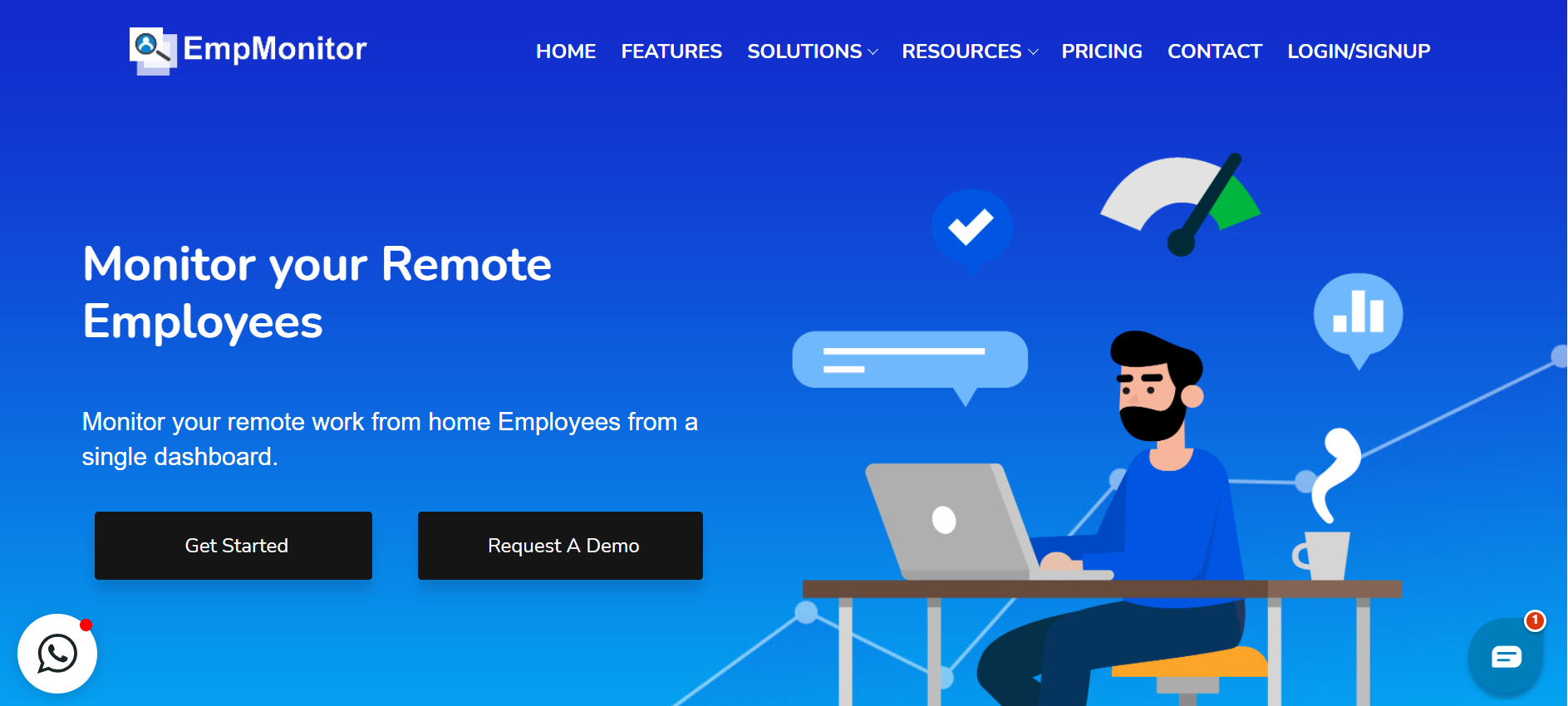 Some of the victorious features of EmpMonitor in favorable prices mentioned up below are ;
Insider Threats –
One of the primary concerns of the organization is Insider threats. Breaches, bypass of any confidential files through the external drive, and usage of unauthorized websites. EmpMonitor's extra fueled functionalities block insider threats and prevent and avert any further damage and breach.
Boosted Productivity –
 Employee monitoring software like EmpMonitor can charge up the productivity level of the employees through tracking and monitoring functionalities. Accurate calculation of productive and non-productive hours can illustrate a transparent scenario of the user's productivity.
Evidence Marking- 
 Fundamental dispute nerves always remain the evidence to convince the employees that something from their side is wrong. In the lack of any evidence, it is ineffectual to say. Automatic screenshot capturing in fixed intervals like 15 sec fills up the gaps of evidence enigmas.
Report Generation – 
The subsequent clause buzz around automatically captures the screenshot, where to store, especially when talking about an organization. Kind of an insurmountable space issue, right? EmpMonitor's cloud storage space is the solution, no need for seamless external drives better to save it to the cloud drive. For easy to go, understanding graphical reports are created for every aspect of monitoring like productivity, browsed websites, application use, screenshots, details, and keyloggers.
We believe visuals are the direct shot to the perception levels of the human brain. So, why not watch a video to apprehend the working and how EmpMonitor can help the remote culture enforce the working laws.
EmpMonitor- Best Employee Productivity Management Solution For Your Business
Whether it's a business or corporate, the current scenario makes tracking and monitoring a vital element. Although, for obvious reasons, it does create a sense of mistrust in the employee, and nobody wants that, right?  How to create a balance between monitoring the employees and respecting their privacy?
How To Introduce Employees With The Monitoring Culture ?
Be transparent 
Keep the monitoring policies transparent with the employees, inform them about the subject for tracking and monitoring. It will chop down the casualties of trust issues and ill-formed conclusions. Keep the monitoring relevant and clear, also related to the productivity metrics. 
Settle a board of supervisors who can explain everything about the monitoring or sort out any hassle caused. Especially for the new employees who are vulnerable and can easily misjudge the monitoring policy. 
Accept the uncertainty 
 Every once in a while, the efficient worker can get disturbed both ethically and factually. Trust and believe in the term that this good worker can give a tremendous amount of advantage. Ensure that the supervisor talks to the team member and strive to find out the root cause of lacking productivity. And again, have an understanding of the employee's situation and emphasize the alternative rather than the threats.
Check Out Our Latest Blog;
Empower Your Management With Employee Productivity Metrics
What is remote work? Why is it important for business?
Monitoring & Tad of Understanding Can Serve the Best 
Any genus of monitoring and surveillance can create a lot of pressure and stress for the working beings, but there also can neglect the side effects of lack of monitoring. However, there is a smooth path between these factors, namely, transparency and a tad understanding. Because at the end of the day, employees are valuable assets for any organization. 
Monitoring has seamless advantages, and also, it can help boost up productivity, keeping the insider threat and malicious acts at bay. Not all types of tracking are harmful like website tracking is an asset for your businesses and marketing plans. Monitor employee's website activities, keylogger, online behavioral analytics no longer cause hazardous effects and help the corporations to retain their security, health, and business analyzing the outcomes of their marketing efforts. 
However, the question always remains the same, which software to trust and invest in?
EmpMonitor never fails to calculate its user productivity, track each online activity and generate a user-friendly graphical-based report for further understanding and analysis. 
So what do you think about employee monitoring software or website tracking software? And as an employee, what is your thought or add-on for the monitoring policies? Or from the perspective of an employer, what pointers make you deceive about this? 
Do let us know in the comment section below!