The outbreak of Covid-19 has affected working conditions drastically. In the wake of the pandemic, many businesses and organizations have shifted to work from home in greater numbers than ever before.
For some, the transition to work from home was easy, while for some, it was miserable as they had to juggle their time between family and work. Since remote work is currently dominating the corporate world, there is still a question on remote workforce productivity despite so many research and surveys. Every company has a different experience. But no matter what the situation is, businesses need to know the strengths and challenges that bring up the needful productivity.

Our product Empmonitor is serving as a helping hand to businesses and organizations who desire to achieve a buttery workflow among their remote workers and management.
Hit The Play Button To Listen To This Podcast
Are You Making the Best Out of Your Business?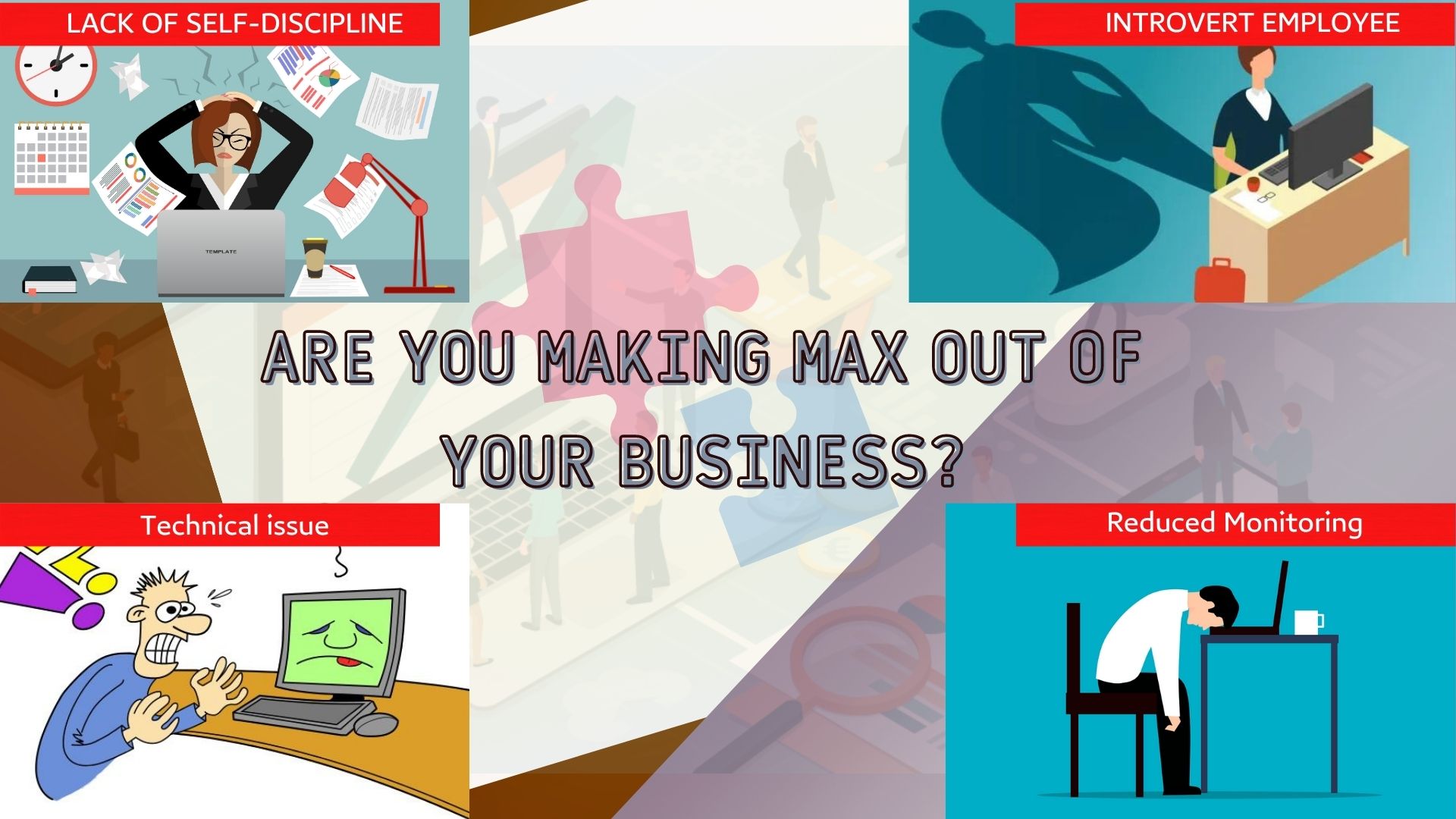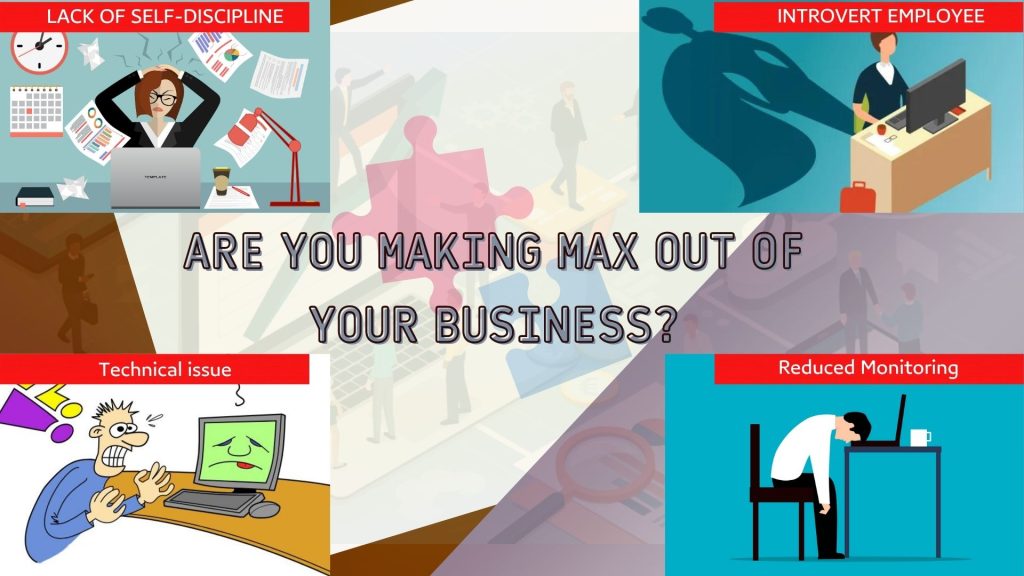 Not all organizations can maintain their workforce productivity at work from home level. It could be due to:-
Lack of self-discipline

Introvert employees

Lack of office equipment and set of security concerns

Reduced Monitoring
Lack of Self-Discipline:
In a physical office setting, you do have the opportunity to check up face-to-face with your team. But when working remotely, it becomes trickier to determine how well your team members are working. It is very important that workers must have clear working hours with fewer pauses so as to maintain their productivity and managers should keep a closer look at it..
Introvert Employees:
Some people spend more waking hours at work than in anything else. Introverted people usually like to work from home. It is estimated that introverts make about 25% to 40% of the population. But many corporate places don't prefer to hire these persons as they make minimum social contact.
 Introverted people typically work better and get their energy from being alone. As introverts are as productive as extroverts, businesses avoiding them for this are lagging in productivity.
Technical Issues:
Remote work is totally dependent on technology and digital devices. In traditional office culture you always have your IT team there for you to help you out when you are technically stuck. But when working remotely it becomes very difficult to quickly overcome the technical issue and as a result, it delays time and  hampers the workforce productivity.
Reduced Monitoring:
Speaking of distractions, employees working from home sense a lowered monitoring of their performance or processes. It is always easier to monitor your workforce face-to-face, but remote working diminishes performance monitoring to a great extent, which leads to hampering productivity.
Employees may feel drawn towards spending excessive time with family or using entertainment apps and other websites that may not be related to work during their shift timings. The right workforce productivity tools are the ones that solve this key problem.
Read More:
Employee Productivity Tracker For Better And Faster Productivity Tracking
How To Improve Employee Productivity | 09 Best Practices
Increase Productivity in your workplace| 13 Best Tips That Actually Work
How To Increase Workforce Productivity?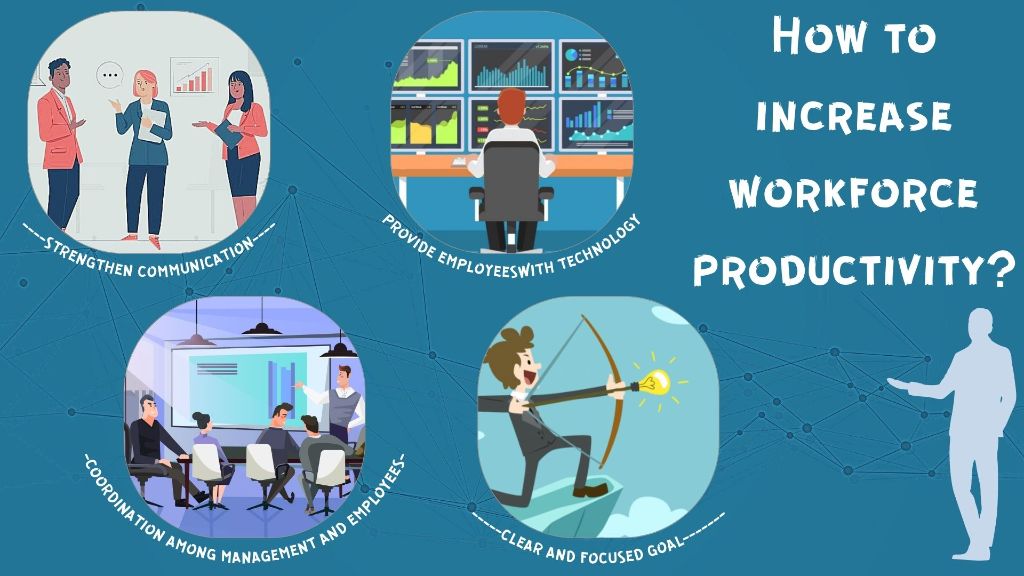 The success of any organization relies upon workforce diversity and productivity hence is a significant factor for any business. There is no doubt that productivity helps in improving customer relationships. When productivity elevates, companies will likely see their customers much happier. The more productive the staff will be, the more the work will be. So let's check out some of the tips on how to increase workforce productivity.
Strengthen communication

Coordination among management and employees

Provide employees with technology

Clear and focused goals
Strengthen communication
A business that lacks open communication between managers and employees invites productivity issues, especially when they are working remotely. By creating good communication, managers can better understand the talent and skills of their employees and assign them tasks as per that.

Managers should be accessible to the employees so that they can communicate effectively. This management approach helps to improve workforce productivity, as the employee feels directly connected to the organization's mission and goals.
Coordination among management and employees
Though employees have the ability to carry out the directives, their work needs guidance. Coordination and integration among the management level and executive level are very crucial.

Generally, in a work from home model, employees don't get immediate guidance whenever they face any issue. Hence, companies that lack the ability to coordinate and integrate plans act as a body without a head.
Provide employees with technology:
Acquiring the right tools and technology nourish workforce productivity. The challenge of companies being able to afford advanced technologies and equipment is becoming less of an issue with the rise of cloud computing and mobile devices that eliminate capital costs and provide ready access to information and data.

Clear and focused goals
You can't expect employees to be efficient and productive if they don't have a focused goal to aim for. If the goal is not clearly defined, employees will be unproductive. So it is necessary to let them know what you expect of them.
Cloud-based Software and Increased Productivity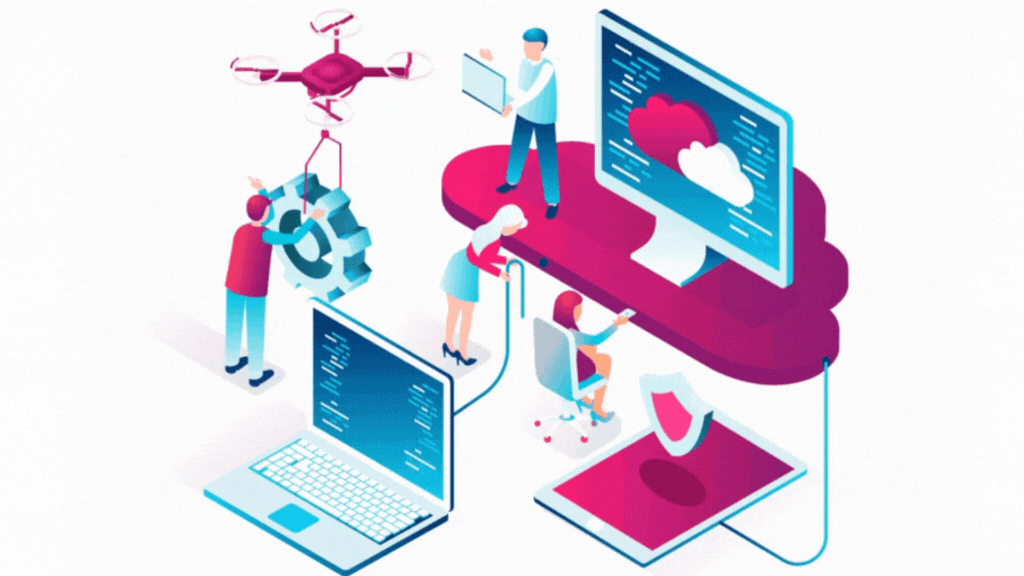 New cloud-based software is making it easy for companies to optimize their workforce productivity. Specifically, cloud-based time tracking and management software can help you keep your workforce busy and productive.

EmpMonitor is a user-friendly and reliable Employee management software. It provides numerous benefits, including fast startup, easy implementation, and anytime, anywhere access. From tracking activities to coordinating staff, EmpMonitor is the reliable time management cloud-based software. 
The Software has all the features necessary for managing tasks, coordinating staff, tracking activities of remote employees, including their productivity and overall efficiency. And because EmpMonitor  is accessible anywhere, your workforce can be just as productive on or off-site.
Most companies are moving their data and applications to the cloud to reduce costs and increase overall business profit. A survey conducted by Rackspace Hosting includes 1300 companies based in the UK and US states 88% said that the cloud helps to reduce costs, while 56% said that this technology boosted business profits.
Benefits of Empmonitor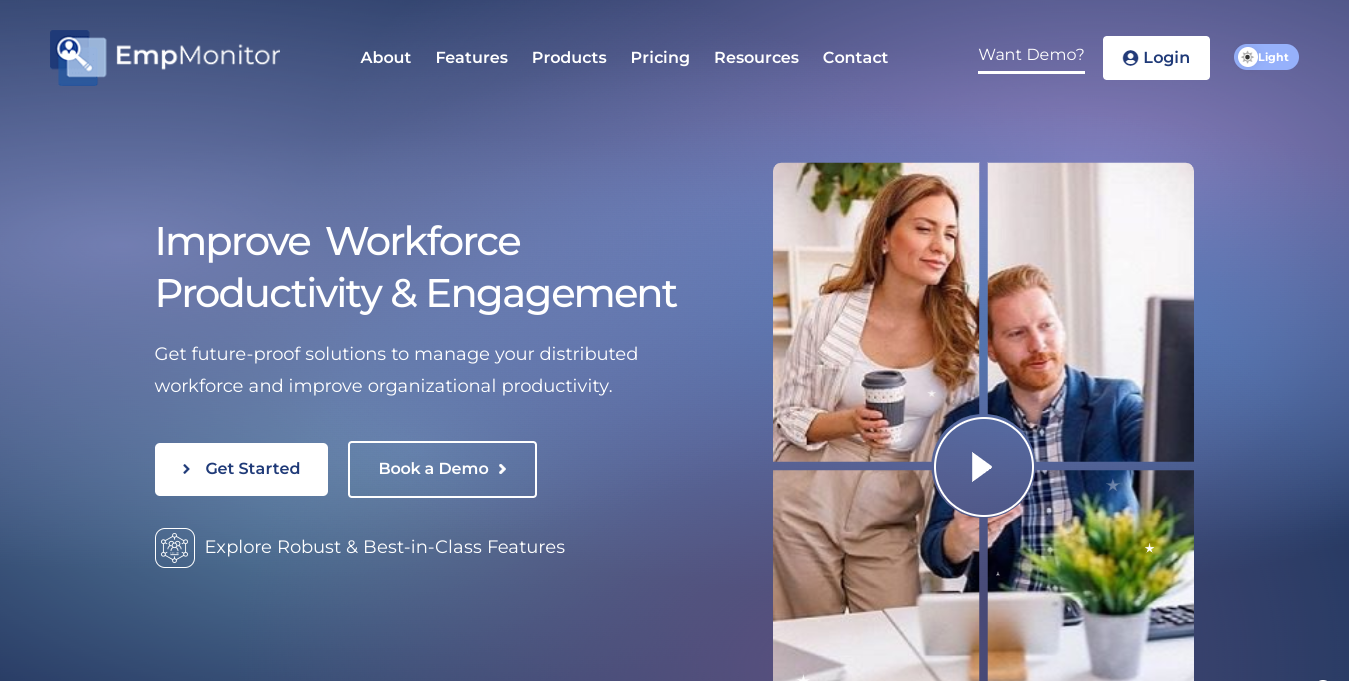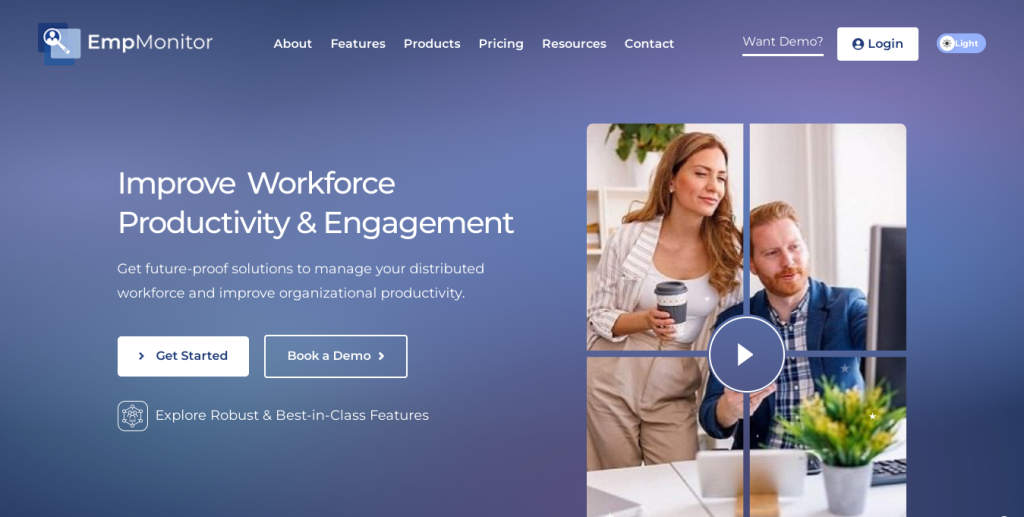 Cost Efficient: – EmpMonitor prevents the cost of installing software applications and hardware systems into your pc. Since it's a cloud-based software, it also reduces the additional costs of handling issues related to downtime.
Data Security: – Data security is a big concern for every organization. EmpMonitor comes with multiple security features that can be customized based on the required security level. Using proper encryption and authentication, it allows less access to data for unauthorized users. 
Mobility: – It is another good benefit of using EmpMonitor. Since its a cloud-based software, it enables the user to access data anywhere and anytime on a laptop or phone, accredit you to keep updated and connected with your employees.
Data Recovery: – Losing valuable data can destroy your business. EmpMonitor assures that your data is accessible from alternatives even when your laptop or phone is damaged. Data stored in the cloud is safe, secured, and recoverable.
Better Workflow: – When you have a workforce management software like EmpMonitor, you are better able to understand what's going on within the organization. It gives an overview to the employers, how actually the employees are spending their time, and more. It is very helpful while tracking, rearranging projects, and assigning tasks.
Conclusion:
The corporate world is well aware of the company productivity definition and the importance of time management. It is very important to transform your business from low-tech to a tech-savvy organization.Using prominent productivity tools can effectively help you to stay productive even at remote work level. So It is hard to say remote work is hampering productivity, But we can say it depends on the vision, how you execute the plan and process to carry out the maximum.