Culture is the combination of beliefs, customs, organizations, and other characteristics among the group of members of society. These similarities keep going under the organizations or companies. Yes! Corporations also have cultural ways of working, which play a crucial role in standings and maintaining their social image.
Good working culture makes employees productive and concentrated while creating a healthy working environment. On the contrary, a toxic working culture creates a bad reputation. And also for employees, it becomes a challenge to show their best. What businesses have in their right to cultivate exemplary culture to expand their productive ways of working? If any corporation lacks in developing a pleasing combat working culture, it can affect them in a decaying way and produce destructive effects on the businesses.
Numerous corporations and businesses emphasize designing new ways of working to improve the functioning culture, investing in the technologies that create an addition to the working environment, generating well-designed toxic-free working space, and much more. It will not strengthen their reputation but also attract more talents and professionals.
However, all working cultures went scarcely off track when the covid-19 hit the world, and everything shifted to the virtual world with remote working prospects. Flexible working hours arrangements are now a part of the organization. It introduces a better option for the employees as it cuts off lots of burdens from their shoulders, though at the same time, it creates a lot of hassle for the organizations to manage and handle the operational tasks.
So what would be the promising ways of working while balancing the distance and office culture working space? And how to achieve it flawlessly? Read further to find out!
HOW DO WE FOSTER CULTURAL WAYS OF WORKING IN THE WORKPLACE?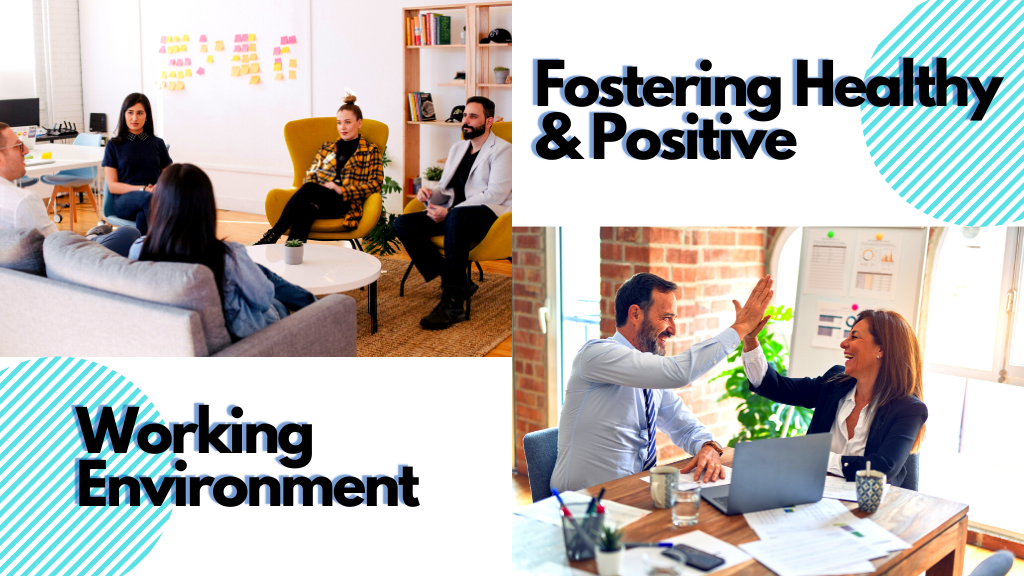 Fostering a thriving cultural environment is essential, but no one promised it would be a simple and easy-breezy task. So, here are 05 characteristics of a healthy and culturally relevant working environment that a business should seek out.
Coordination and Engagement 
Employees must be aware of corporate mission and guidelines. The acquaintance of their objectives and the responsibilities towards the company makes their way of working more productive and responsible. 
Try to create a working atmosphere that emphasizes team cooperation and involvement. Any workplace with excellent team coordination and employee engagement makes seemingly impossible achievable and tends to achieve all objectives. Good coordination and attention make the employee apprehend the company's mission, targets, and expectations. This acquaintance will surely enhance their ways of working to a better and more focused level.
Read Our Latest Blog;
EmpMonitor- Rear View 2021
Why Is Cloud Monitoring Significant For Your Business?

Communication
The cultural working environment represents where employees are collaborative and communicative and share knowledge and resources. Open and effective communication is potent for employees to be more productive and work comfortably. It's essential that the human resource organizes an atmosphere for the team members to be more cooperative, monitor employees, and assist in comprehending their contribution to their organization.
Healthy and flexible working environment
The well-working environment cultivates optimistic ways of working among the employees. Flexible and nutritious working culture assists employees in performing better tasks and staying physically and mentally stable. This type of working environment reduces staff burnout and boosts employee satisfaction and retention.
Recognition
Do you want to work in an organization where all your efforts or hard work stirs underrated? The answer would be obvious no! Right?
No one wants their hard work and loyalty towards any organization to be in vain. Good job, commitment, and better working ethics are recognized to motivate the employees and set an example for other employees.
It will surely boost their motivation, and employees feel that hard work is valued and appreciated. 
Elegant and Ingenious 
Organizations should encourage employees to think out of the box and foster innovation. Employees specifically in high-performance organizations are highly modifiable and grab every learning opportunity at all levels of management. 
With all these tactics, you can easily foster a healthy working culture in your organization. However, some management and monitoring tools can assist in maintaining the working environment and be the new future ways of working.
So without any further delay, let us get into our next segment;
REMOTE MANAGEMENT TOOLS: THE FUTURE WAYS OF WORKING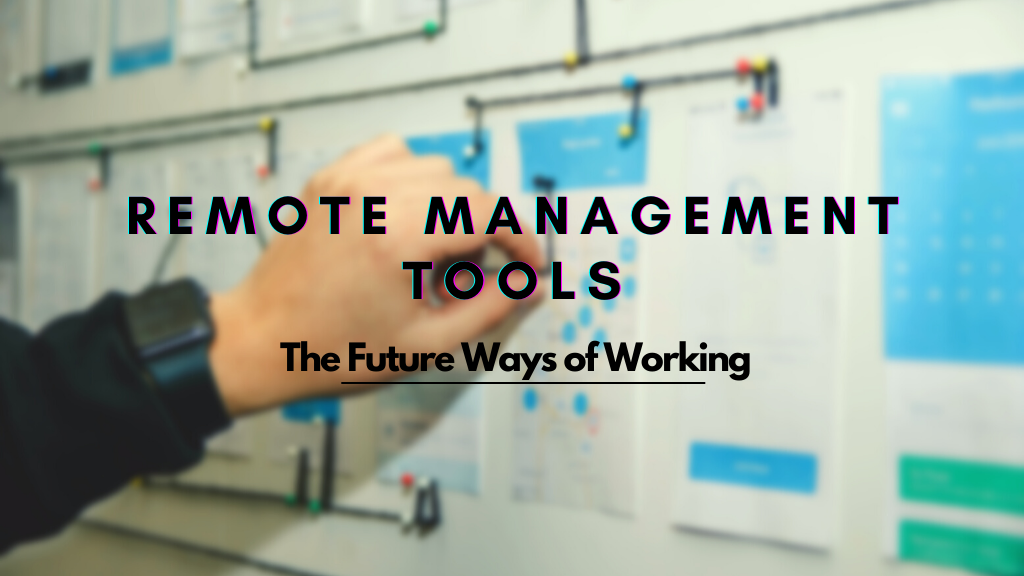 Whether you are working remotely or not, management tools are always a good idea to add to your organization. It will monitor all your computer activities, track your employee productivity and ease off the management tasks. 
Monitoring tools assist in managing the workplace chaos and empower employees while they work in the office, at home, or in any distant location. 
For example, Insightful includes features that are beneficial for remote worker monitoring, but unlike other similar remote employee monitoring tools, Insightful is dedicated to empowering employees from the ground up. By leveraging their valuable data insights, employees can work more autonomously and manage their performance. 
There is numerous software available in the market for monitoring and remote management purposes. However, EmpMonitor became the best choice, as it is way beyond just employee monitoring tools.
DO YOU WANT TO KNOW WHY IT IS THE BEST CHOICE? Let us witness the upcoming next segment. 
EMPMONITOR- A CLOUD-BASED MONITORING SOFTWARE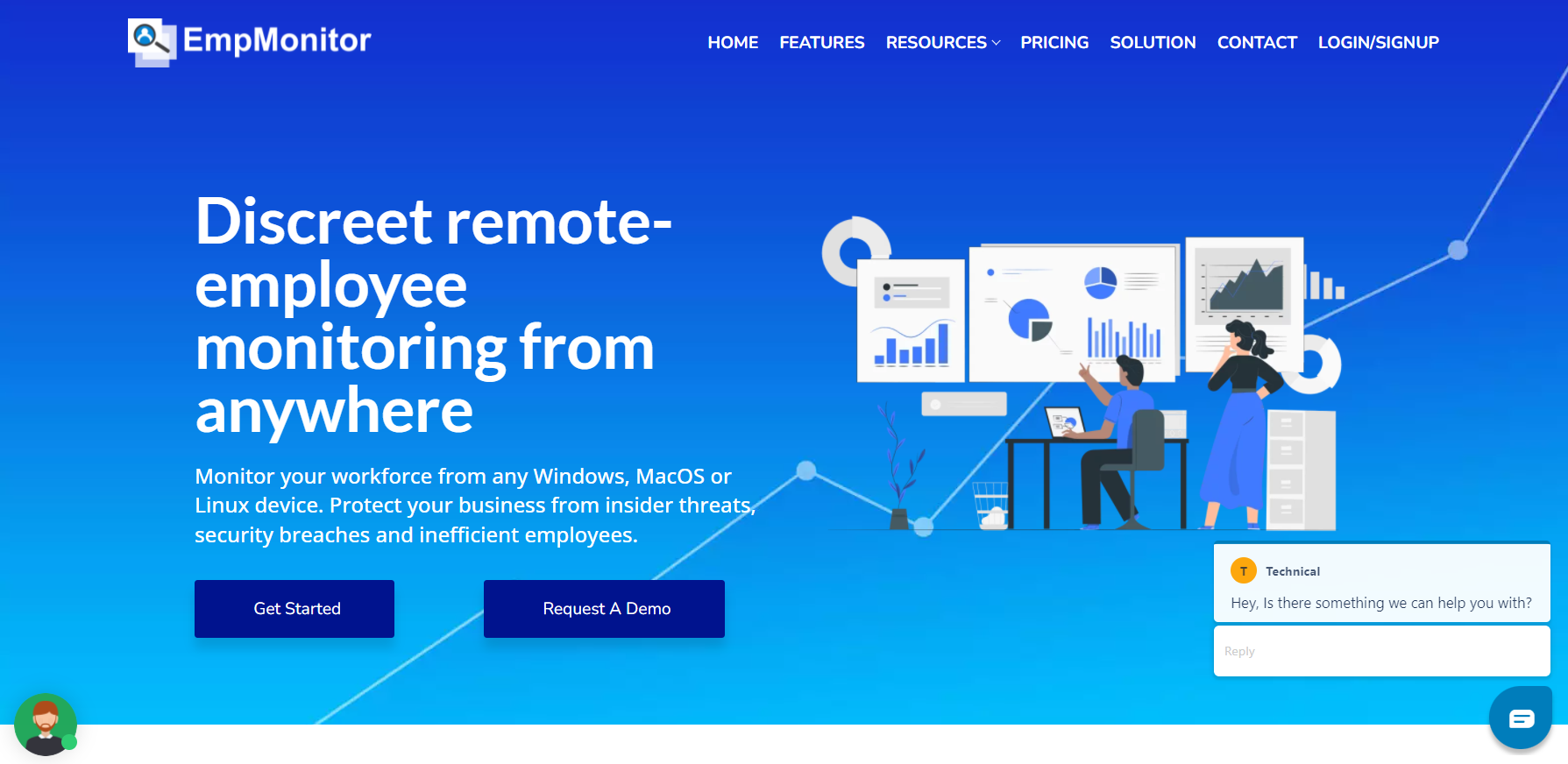 Launched in 2014, it is one of the preferred and best choices in the employee monitoring era. The cloud-based technology and features assist in detecting insider threats, monitoring employees, managing the staff and attendance, user behavior analytics, and much more. 
Some of the astonishing features that make EmpMonitor impressive and investment worthy;
👉 Data-driven decisions-Equip yourself with the right data and analytics in the form of visual reports and charts. Get a comprehensive set of data collection and reporting tools at your fingertips, stored securely in the cloud and available on all devices.
👉 Enhance productivity-Optimize periods of peak performance and eliminate wasted time. Observe team workflow to identify and eliminate sticking points on various platforms.
👉 Block Insider threats-Track employee usage of company assets, including attempted activity on compromised or restricted platforms. Identify threatening activity from employees with negligent or malicious intent that your KYE procedures might have missed.
👉 Comprehensive report system-Detailed systems reporting helps you assess the security across your infrastructure and fix weak points to improve your chances of compliance certification.
👉 Web & App Usage- Analytics and tracking employee activity on websites, software, and apps.
👉 Payroll-Automate the process of payroll and billing with your clients.
👉 GPS Tracking-Track the exact location of your employees via their company-issued devices.
👉 Integration –Scan your data with all leading accounting and project management tools.
👉 Alert System-Regular alerts keep you updated about employee idleness, inefficient work practices, and downtime.
👉 Chat Monitoring-Track the total time spent on chat and social apps during working hours.
👉 Attendance Logs-Keep a record of exact login and logout times staff for the last 07 days.
👉 Stealth Mode-Monitor user screens discreetly. EmpMonitor will not show up on the TaskBar or Task Manager.
👉 Keystroke- Real-time keystroke tracking and recording.
👉 Ip Whitelisting-IP whitelisting allows Team Leaders to visit specific websites.
👉 Off track Reminder- System reminders will keep employees on track when they drift to non-job-related websites while at work.
EmpMonitor stands on the better heights for the employee monitoring solutions. To know more, watch our YouTube tutorial at the link here. 
WRAPPING WORDS FOR WORK ETHICS!
Working culture is undoubtedly the most prominent factor for any organization and business because this only makes them a valuable asset while searching for talents and employing new professionals. An organization with good and better working space makes the employees work comfortably and well manageable. Positive working culture does have a significant impact while on; 
Retention rates 

Attracting new talents

Drives the engagement

Higher satisfaction rates

Majorly impacts performance
Every organization has different ways of working, and they are adopting new and modern ways to develop a better and improved working culture. With some assistance with the technology, the hassling task can be so easy and breezy. 
With EmpMonitor, you can adopt new and agile ways of working with all remote and leisurely user interface features under one roof. All these features come under budget-friendly pricing plans. We hope you liked our new and hot topic of discussion today! Here, we take ciao and promise that we will again come up with new and trendy topics and articles.